CULINARY COUP    .     .     .
FISKETORGET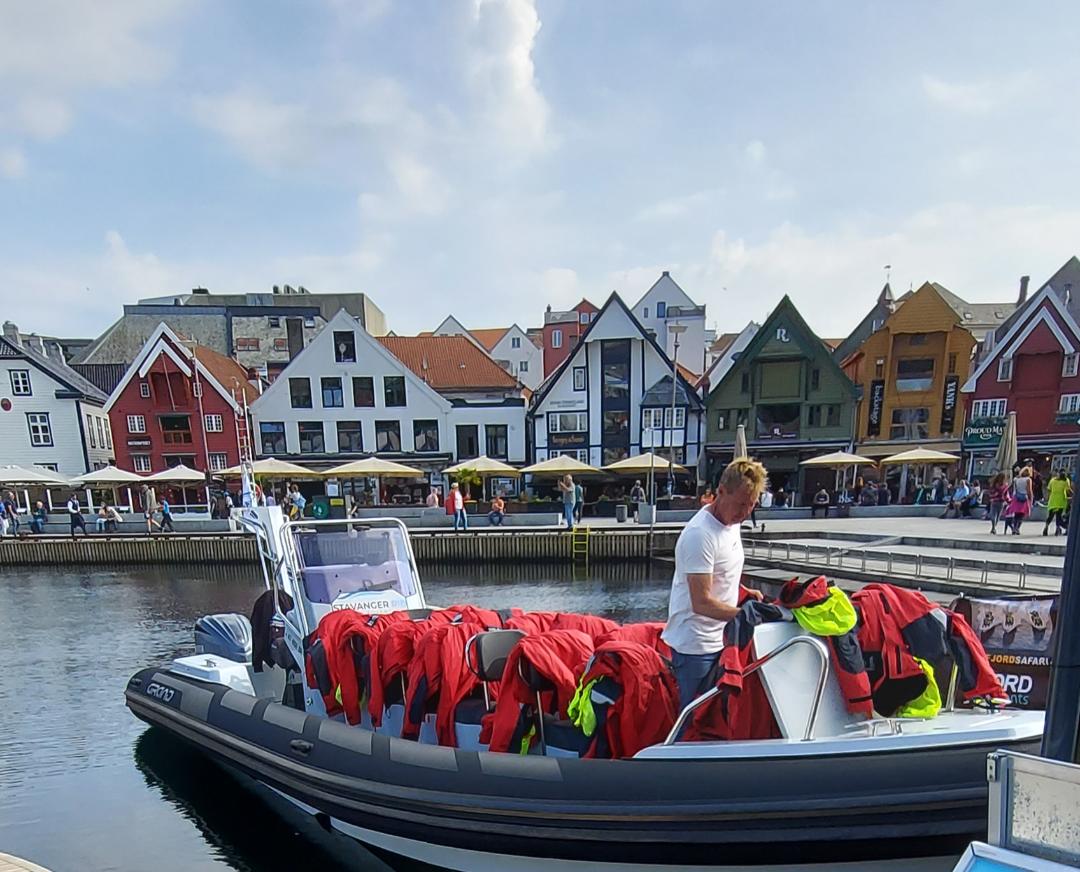 Stavanger Norway Harbor
RENOWNED FISH DESTINATION IN STAVANGER NORWAY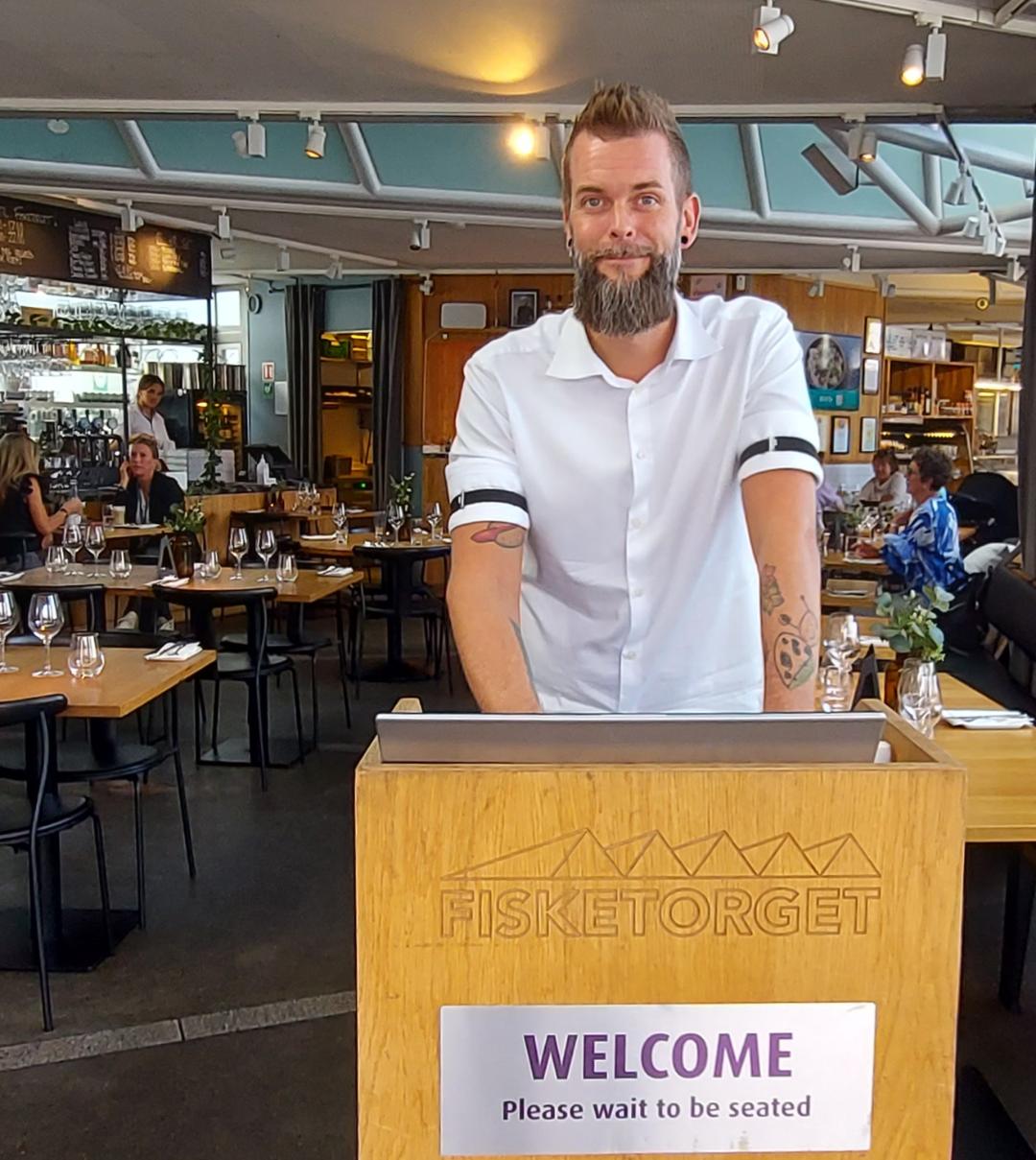 One of the greatest joys about cruising with Viking is that you can literally walk off the ship and take a short stroll to a great destination. This was the case for me when we docked in Stavanger Norway, where I so enjoyed moving through the harbor taking photos, and looking for gifts in the many Viking style shops.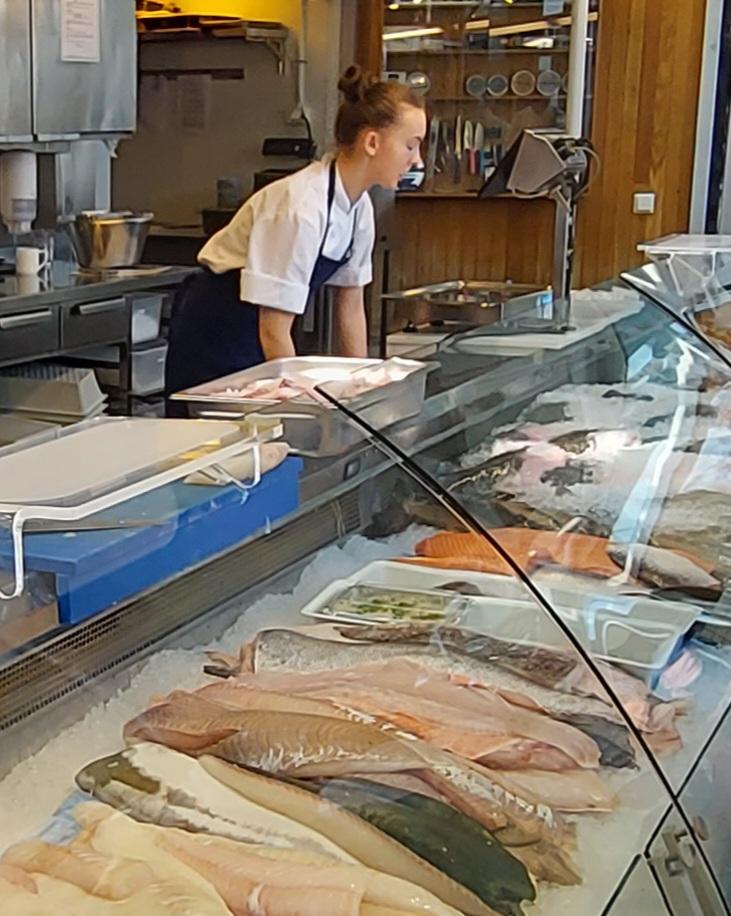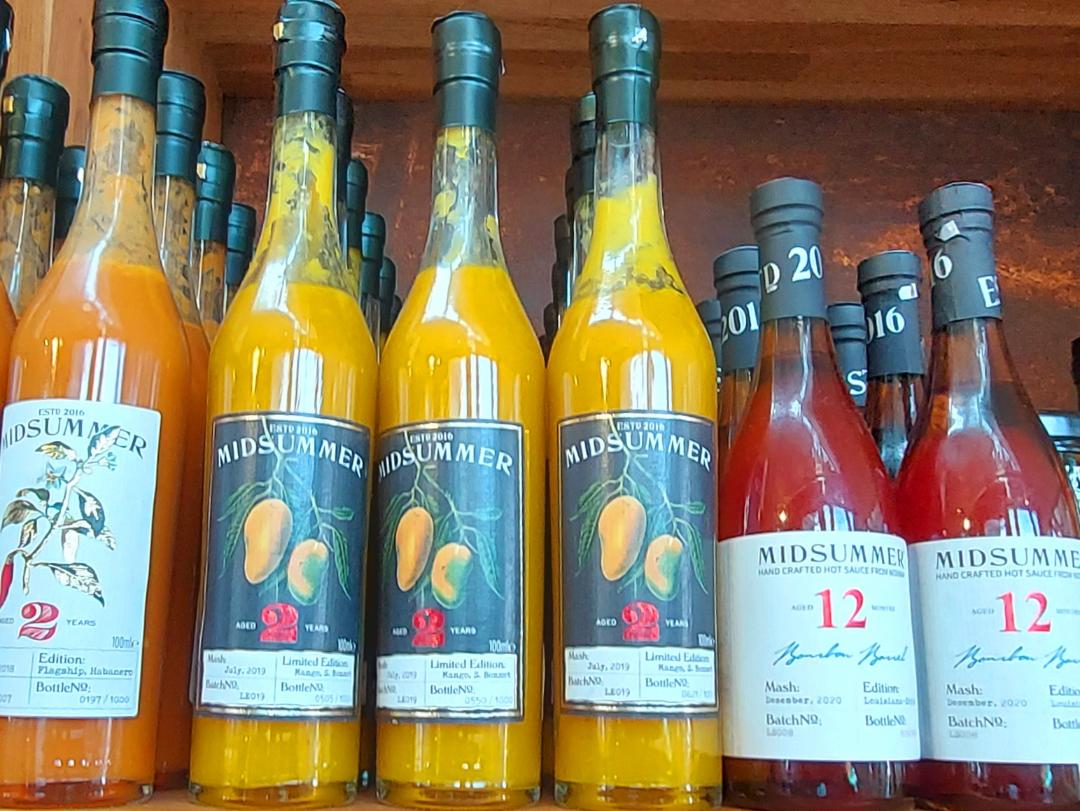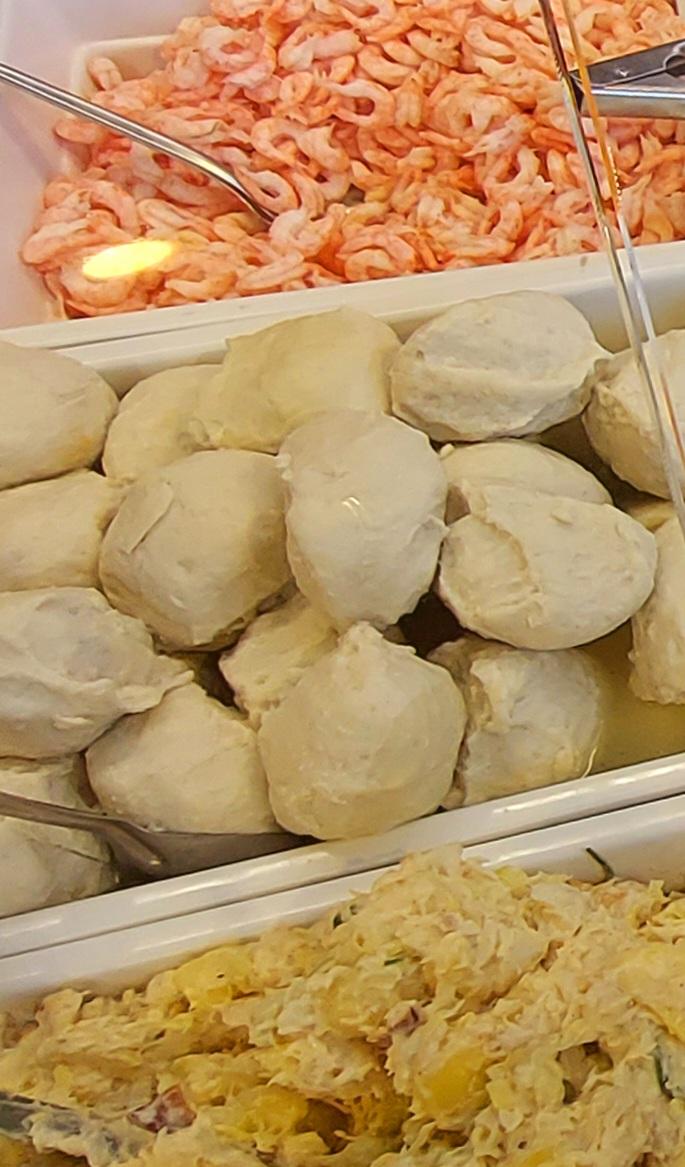 I wandered into an amazing fish market where people were purchasing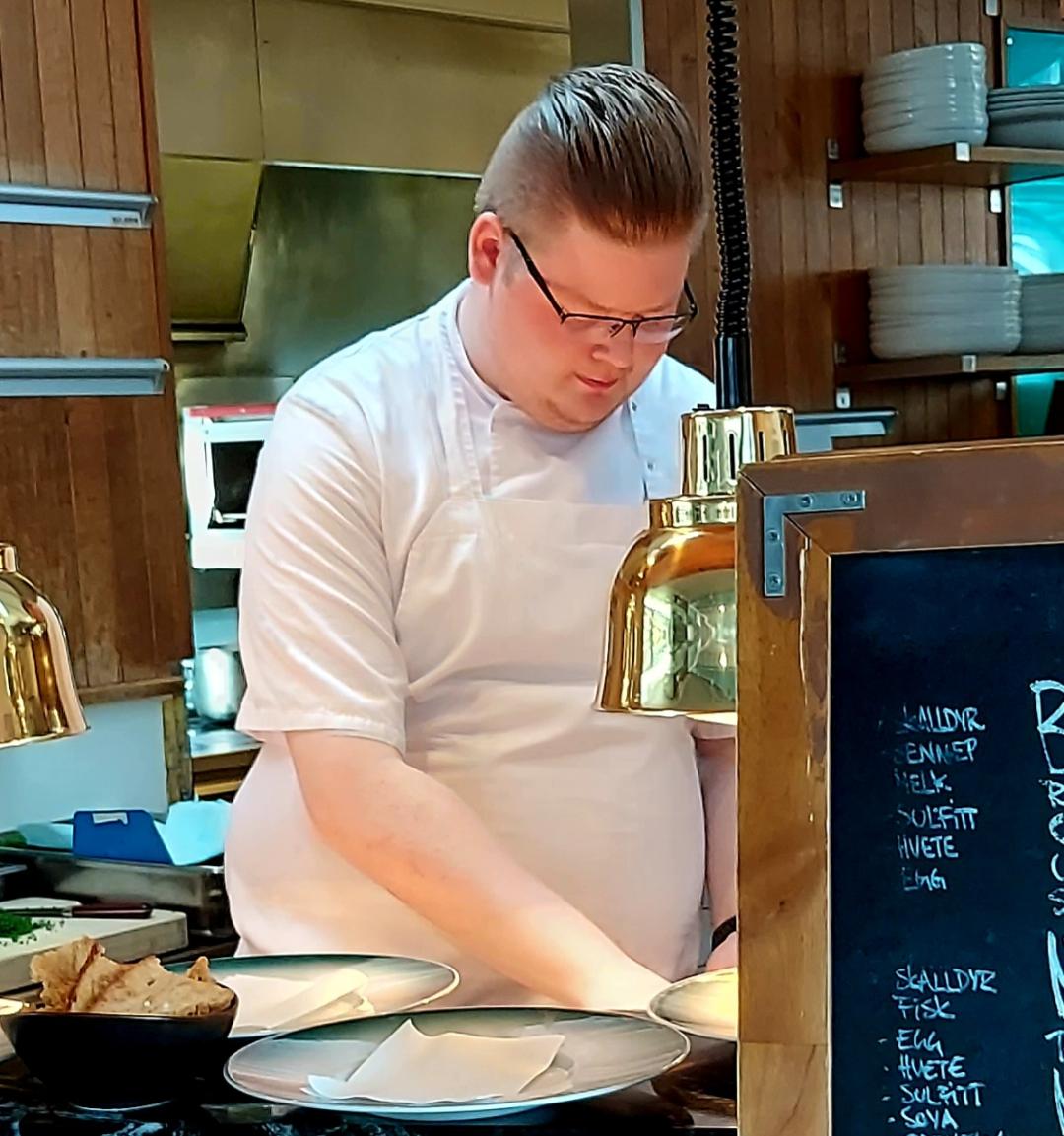 gorgeous fresh fish, shrimps and other beautiful seafood, along with sauces, jars of seasoning, frozen fish souppe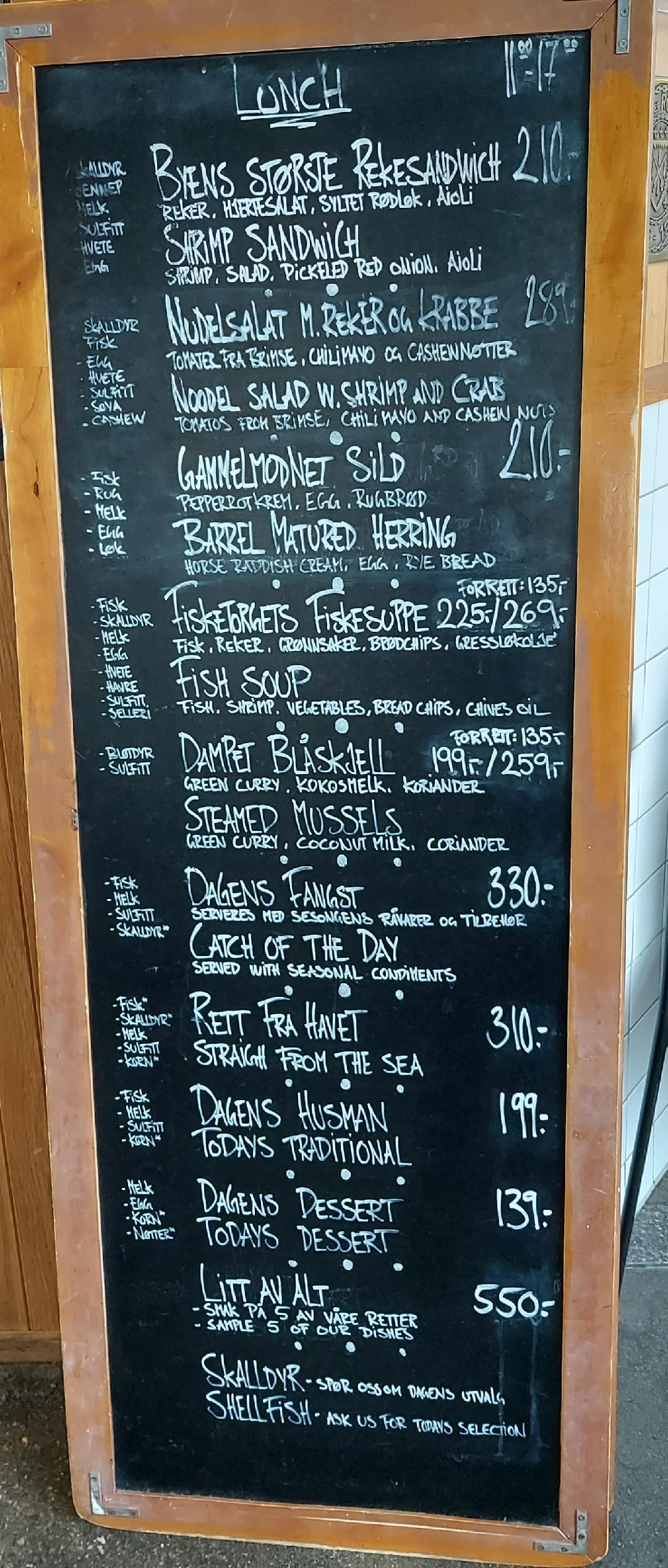 and fresh bread. The fish from the Baltic Sea is the best tasting and most beautiful seafood imagineable.
As I reached the end of the long frozen food case I realized there was a walkway into a restaurant where a chef was preparing dishes in an open kitchen, and people seemed to be enjoying the fish plates being served for lunch.
The employee's were very friendly and answered questions with ease. The maitre' d, server, sommelier was from Sweden and looked like he belonged in Central Casting in Hollywood.
The large chalk board near the door explained the various fish options for the day, and I chose a fish souppe or chowder that came in an enormous bowl, and was without any doubt the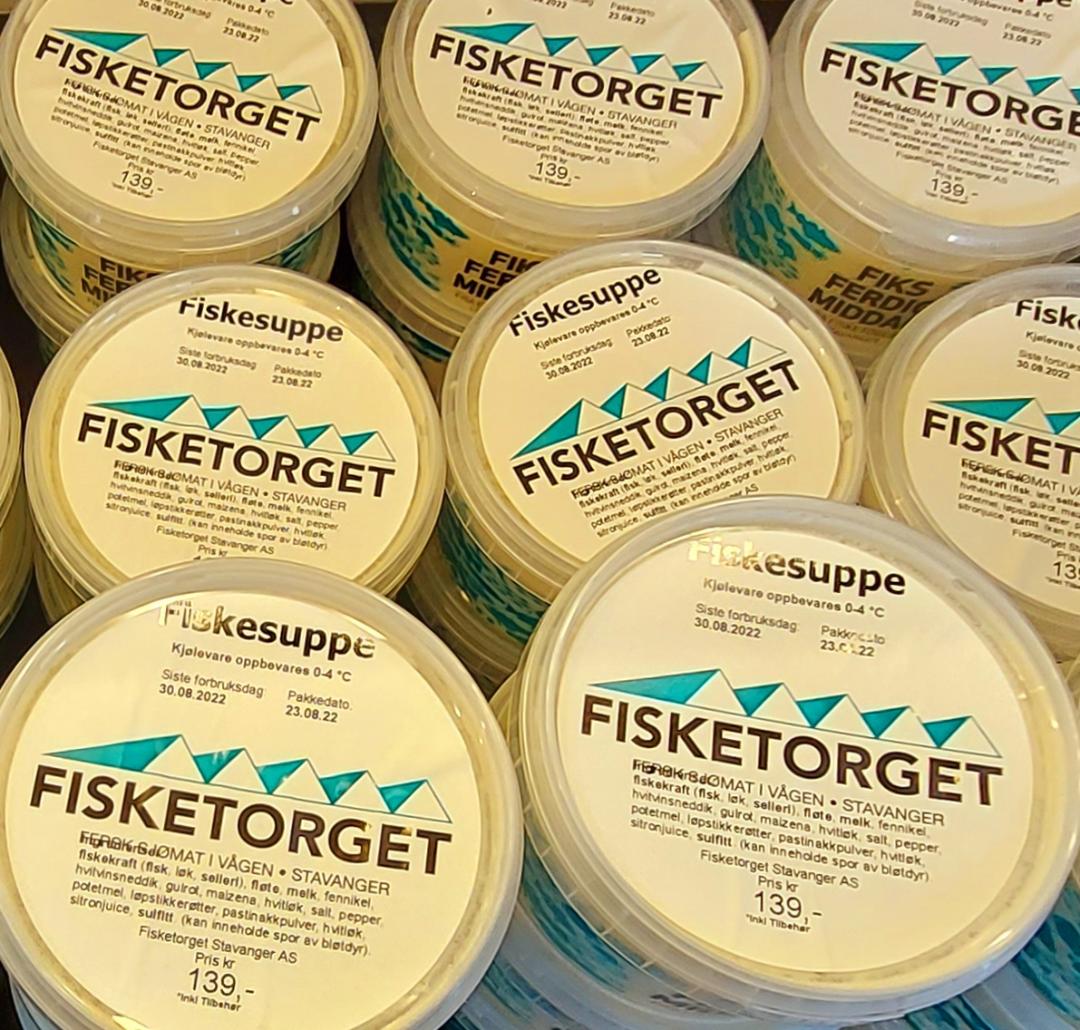 most delicious chowder I've ever tasted. The recipe included very large pieces of fresh fish, including beautiful salmon, with potatoes, parsley and toasted bread croutons.
They also had a nice wine list and recommended I try a dry white wine that patrons enjoyed with this souppe. The bread was home-made and outstanding as well. It was great fun to listen to so many people speaking Norwegian as I sat focused on devouring  my huge bowl of Fisketorget Souppe.
I heartily recommend you find Fisketorget if you should find yourself near Stavanger Harbor. Below is a map of the areas I was cruising through and visiting Norway was a major highlight of my life. Both Stavanger and Oslow Norway are amazing destinations and I welcome the opportunity to go back. For Viking Jupiter cruise information visit: www.viking.com.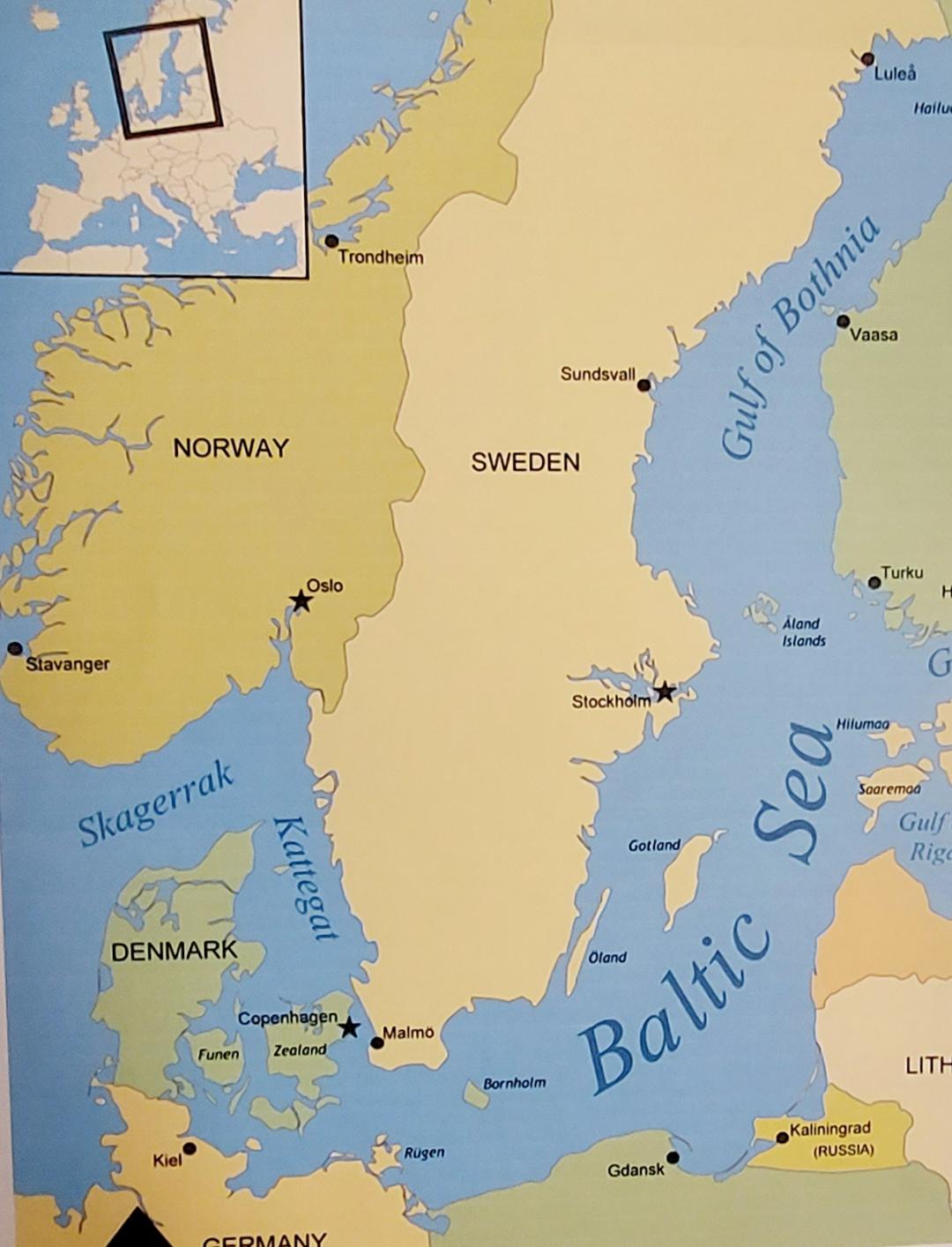 ___________________________________________________________________

January
Delicious Winter lunch or dinner Recipe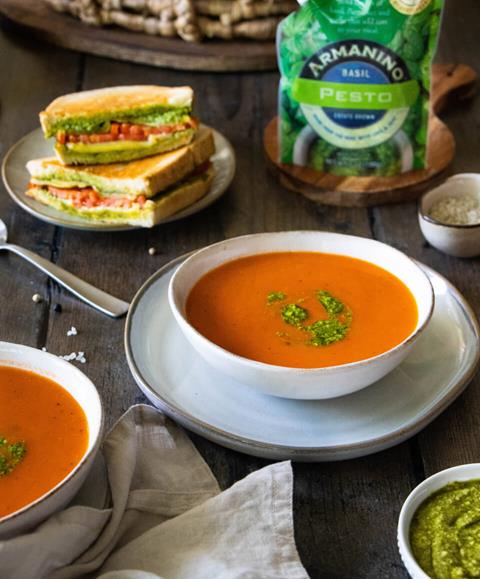 Ingredients
Tomato Soup
1
large white onion, finely chopped
1
tbsp
Armanino Creamy Garlic Sauce
3
cups
chicken or vegetable stock, low sodium
28
oz
whole peeled plum tomatoes (1 can including juice)
¼
tsp
ground black pepper
3
tbsp
Armanino Pesto Sauce, plus more for garnish
Pesto Grilled Cheese Sandwiches
4
tbsp
unsalted butter, softened
4
tbsp
Armanino Pesto Sauce
8
slices provolone cheese
4
slices mozzarella cheese
Directions
Tomato Soup
Break up the tomatoes by emptying the can into a large bowl and breaking up with your hands or give a quick whirl in the blender.
In a nonreactive 5-6-quart saucepan or Dutch oven, heat the oil and butter over medium-low until the butter melts.
Add the onion and cook, stirring occasionally, until soft but not browned, about 8 minutes.
Stir in the garlic sauce then add the flour and stir to combine.
Add the chicken or vegetable stock, tomatoes, salt and pepper.
Bring to a simmer over medium-high heat.
Reduce the heat to low, cover, and simmer for 30 minutes. Stir occasionally to prevent scorching.
Remove from the heat, let cool briefly then purée in two or three batches in a blender, food processor or with a hand blender. Return the soup to the pot. (Note: if using a blender, puree in small batches and remove the center piece from the lid to allow steam to escape - cover with a dish or paper towel to contain any spatters).
Stir in the pesto. Taste and adjust seasonings and rewarm if needed.
Serve warm, garnished with an additional swirl of pesto. Soup can be made up to 3 days ahead and refrigerated or frozen up to 2 months. Gently reheat over low.
Pesto Grilled Cheese Sandwiches
Spread one side of each slice of bread with softened butter, about 1-1½ teaspoons each.
Flip and spread the unbuttered sides with pesto, about 1-1½ teaspoons each.
Top four of the pesto bread slices with two pieces of provolone, two tomato slices and a piece of mozzarella. Cut the cheeses in half if needed to best fit.
Place the remaining bread slices, pesto side down, on top.
Heat a skillet over medium high heat until hot then reduce to medium-low. Place the sandwiches in the pan, buttered side down, and gently cook for 3-4 minutes until the bread is golden brown.
With a spatula, carefully flip the sandwiches and cook until the other side is golden brown and the cheese is melted. If needed, place in a 300°F oven to keep warm while cooking the remaining sandwiches.
Place the sandwiches on a cutting board, let sit a minute to let the cheese set a little, then cut in half and serve warm with the tomato pesto soup. Sandwiches can be assembled, tightly wrapped and refrigerated up to 1 day ahead. Unwrap and cook directly from the refrigerator.
Chef's Tips
The soup is best made with peeled whole tomatoes. A puree is too thick and canned diced tomatoes are treated to hold their shape and never really break down during cooking. Regular whole peeled tomatoes are fine or try San Marzano, fire roasted or your own home canned tomatoes.
The trick to a perfectly browned and melted grilled cheese sandwich is to cook low and slow. If it is perfectly browned but the cheese needs a little more time to melt, pop it into a 300°F oven for 5-10 minutes. This is a great trick too for keeping everything warm while making sandwiches for a crowd.
For a gluten free version of the soup, use white rice flour in place of the all-purpose.
Think about other additions to your sandwich – crispy bacon or slices of prosciutto perhaps.
Mangia Bene!
---