THE JOY OF GRILLING                                                                                        by Bonnie Carroll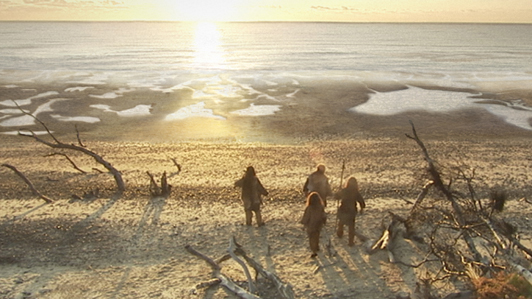 When watching the recent coverage of the "Robin Hood" film production one realizes that grilling was the only cooking method of choice in Sherwood Forest in Medieval times in England, as well as a way to assure warmth and prepare food for the cave dwellers in the Stone Age. The history of grilling is long, and continues to be a favored pastime of humans around the world.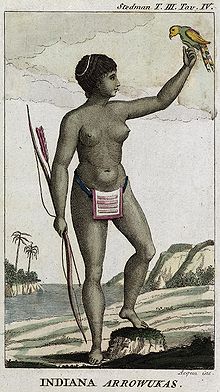 Grilling has existed in the Americas since pre-colonial times. The Arawak people used a wooden structure to roast meat on, which was called barbacoa in Spanish. For some time, the word referred to the wooden structure and not the act of grilling, but this word was eventually applied to the pit style cooking techniques used in the Southeastern United States. This type of pig pit cooking has been used in the Hawaiian Islands since their inception as well.
The outdoor gas grill was invented in the 1960s in Little Rock, Arkansas by William G. Wepfer. Wepfer, a graduate of the U.S.Naval Academy, was Director of Marketing, charged with finding new ways to sell natural gas to residential customers, and therefore bought a basic charcoal grill and re-designed it in the Wepfer's garage so that natural gas provided the fuel for the grill.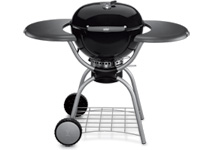 The kettle grill is considered the classic American grill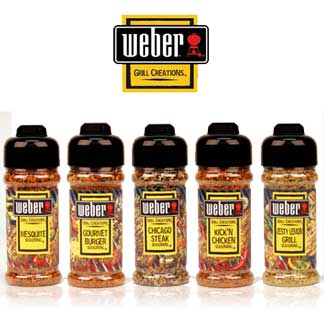 design. The original and often-copied Weber Kettle Grill was invented in 1951 by George Stephen. It has remained one of the best and most reliable charcoal grill designs to date]. Smaller and more portable versions exist, such as the Weber Smokey Joe. Today Weber still offers its loved kettle grills, but also has designed the fabulous new Q series grills that can be purchased for use with natural gas, charcoal or electricity.
The new Q140 electric grill has become a favorite of many seniors who still love the experience of outdoor BBQ's. This grill offers them a great BBQ without
having concerns about fire hazards or dealing with butane refills

. If you are wondering about the flavor on electric design, it's the same great flavor. Weber offers a treasure trove of great recipes and perfect cooking directions for a steak cooked just the way you like it every time, and their grills are sold throughout the world. To see the great new designs for your upcoming summer get-to-gethers visit: www.weber.com.
Throughout time spices and plants growing nearby were used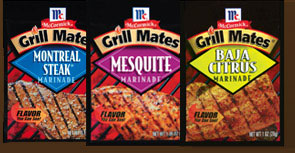 to enhance the flavor of grilled foods, and today it has become a science. The McCormick people offer a collection of wonderful recipes to enjoy with your grilled dishes, along with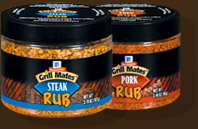 "Grill Mates" a collection of marinades, rubs and seasoning blends. The brown sugar bourbon marinade is finger licking good on on fish, fowl or meat. Their Tuscan grilled lamb chops with warm white beans Provencal is made with Lawry's marinade. For this outstanding recipe visit: www.mccormick.com.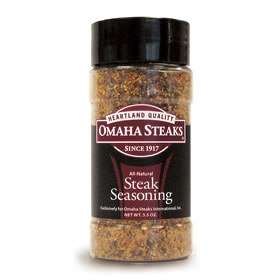 My favorite steaks and BBQ meat options are Heartland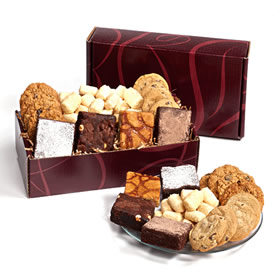 Quality from the Omaha Steak people in Nebraska, who have so many delicious cuts of beef, pork, veal, gourmet hot dogs and the best burgers ever; which can be delivered frozen to your door. I was raised on mid-west meat and still recognize it without anyone telling me what it is. They offer all varieties of beef, pork, veal, fish and fowl, along with side-dishes, desserts, and a selection of fine wine. The Omaha Steak people, who have been in business since 1917, also have their own line of extraordinary steak seasonings, marinade options, and easy to follow recipes. Ready to serve complete meals can also be yours for the asking. You will be delighted with the selection at www.omahasteak.com.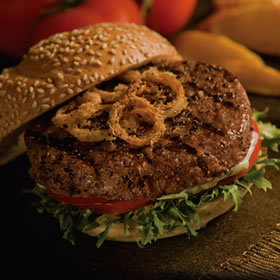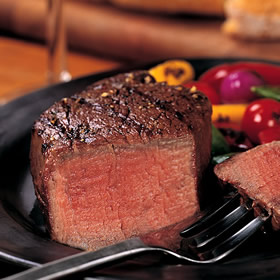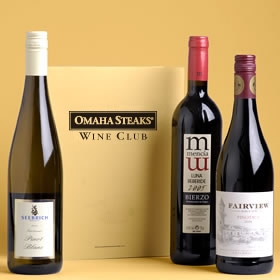 Let's face it, for people who live in warm climates grilling outdoors has become a way of life, and for folks who wait for summer to pull out the BBQ it's a very special adventure, but we all love it, for without realizing it we all love going back to our beginnings as humans; cooking our food over the fire under the stars while enjoying the company of our family and friends. So, bon appetit or whatever the early Flintstone's may have grunted to wish others good appetite.
Recipe of the Week from Weber Grills: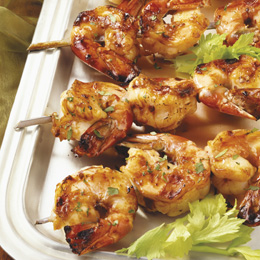 SWEET AND SPICY SHRIMP KABOBS
1/4 cup honey
1 tablespoon minced canned chipotle chile peppers in adobo
1/2 teaspoon kosher salt
1 pound extra-large shrimp (16-20 count), shelled and deveined
2 tablespoons minced fresh cilantro leaves

1. In a large bowl combine the honey, chile peppers, and salt. Add the shrimp and toss to coat. Cover and marinate at room temperature for 20 minutes or in the refrigerator for 1 hour.

2. Prepare the grill for direct cooking over high heat (450° to 550°F).

3. Remove the shrimp from the bowl and discard any remaining marinade. Thread the shrimp onto skewers, three per skewer.

4. Brush the cooking grates clean. Grill the shrimp over direct high heat, with the lid closed as much as possible, until slightly firm on the surface and opaque in the center, 2 to 4 minutes, turning once. Remove from the grill and sprinkle with the cilantro. Serve warm.
Cook time 2 to 4 minutes -  Prep time 10 minute4s

Makes 6 servings
---
SLIDERS FROM THE CALIFORNIA MILK ADVISORY
Hamburger Sliders With Smoked Gouda
Prep time:  10 minutes
Cook time: 15 minutes

1 pound ground beef
1 tablespoon Worcestershire sauce
½ teaspoon salt
¼ teaspoon black pepper
1 small onion, peeled and cut into 6 (1/2-inch) rounds
1 teaspoon olive oil

6 (1 ½-ounce) slices California smoked Gouda
6 (3-inch) round rolls, split and toasted

Mix together beef, Worcestershire sauce, salt and pepper; form into 6 (3-inch) burgers.  Brush onion slices lightly with oil.  Heat a grill pan; grill onion slices about 3 minutes on each side or until grill marks form.  Grill burgers about 4 minutes on each side.  Place 1 slice cheese on top of each burger; cover with a lid and cook about 2 minutes more or until cheese starts to melt.  Place 1 burger on bottom of each roll; top with 1 onion round and close roll.
        Makes 6 sliders

Nutrition Information Per Serving: 392 calories; 19 g fat; 102 mg cholesterol; 1018 mg sodium; 21 g carbohydrate;  2 g fiber; 30  g protein

Chipotle Chicken And Cotija Sliders
Prep time:  10 minutes
Cook time: 8-10  minutes

2 (8-ounce) skinless, boneless chicken breasts
1 teaspoon olive oil
½ teaspoon chipotle chili powder
½ teaspoon salt

6 (1 ½-ounce) slices California Cotija cheese
¼ cup tomatillo salsa
6 (3-inch) round rolls, split and toasted

Brush chicken with oil; sprinkle with chili powder and salt.  Heat a grill pan; when hot, grill chicken about 4 minutes on each side or until grill marks form and chicken is cooked through.  Grill cheese about 1 minute on each side or until grill marks form.  Cut each chicken breast into 6 slices on the diagonal.  Place 2 slices chicken on bottom of each roll.  Top with 2 teaspoons salsa and 1 slice grilled cheese; close roll.
        Makes 6 sliders

Nutrition Information Per Serving: 338 calories; 13 g fat; 99 mg cholesterol; 1133 mg sodium; 19 g carbohydrate; 1 g fiber; 31 g protein


California Cheddar Cheese Sliders With Tomato Jam
Prep time:  5 minutes
Cook time: 5 minutes

6 (2-ounce) slices California Cheddar cheese
6 (3-inch) round rolls, split and toasted
6 tablespoons tomato jam (recipe below)

Place 1 slice cheese on bottom of each roll.  Place under broiler briefly to melt cheese.  Top with 1 tablespoon tomato jam; close roll.
        Makes 6 sliders

Tomato Jam
To make tomato jam, in skillet over medium heat, simmer 1 (14.5-ounce) can diced tomatoes with juice, 2 tablespoons dark brown sugar and ½ teaspoon chili powder until thick.  Season with salt and pepper.  (Yield: 1 cup)

Nutrition Information Per Serving: 279 calories; 14 g fat; 58 mg cholesterol; 562 mg sodium; 21 g carbohydrate; 1 g fiber; 14  g protein. For information visit: www.RealCaliforniaMilk.com.


---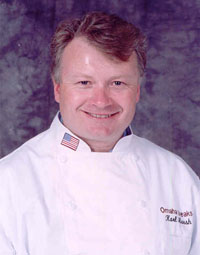 KARL MARSH CRC
Executive Chef / Culinary Services Manager
Omaha Steaks
This month features recipes created by Karl Marsh CRC, Executive Chef/Culinary Services Manager for Omah Steaks. A graduate of the Century School of Culinary Arts in San Diego, California, Karl Marsh, a certified research chef, has more than 25 years of professional cooking experience to his credit. Karl joined Omaha Steaks in July 2003 as the Culinary Services Manager and Executive Chef. In this position, he is responsible for Omaha Steaks test kitchen operations including new product development and testing and quality assurance, recipe development and training. Prior to joining Omaha Steaks, Karl had been actively involved as the Director of Product Development and Corporate Executive Chef for Chevys Incorporated in Emeryville, California since 1996.  Prior to joining Chevys, Karl's experience included Executive Chef positions at the Painted Table, Alexis Hotel, Hotel Finisterra in Cabo San Lucas and various restaurants on Seattle's Top Ten Restaurants List.
---
Portland's Getting a Modern Brasserie: Pinot American Brasserie Opens Summer 2010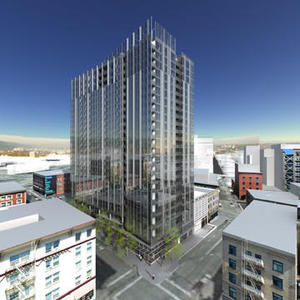 The things we love about Parisian brasseries:
 

They're bustling, spacious and comfortable. The menu is full of delicious classic comforts we love. 

 

We can always get a table, and get a meal at whatever time of day we're hungry.
The things we love about Portland restaurants:
 

Passionate chefs use the best ingredients in the Northwest, always fresh and seasonal. The spaces are interesting and cool, the values are eco-friendly and price conscious.
Opening summer of 2010, in the gorgeous platinum LEED-certified

 

Indigo Building, Pinot American Brasserie is positioned to be the heart and hub of the West End, a downtown neighborhood that's a nexus of business, entertainment, shopping and tourism.
At the helm is Executive Chef Bill King, long-time leader of culinary development for McCormick & Schmick's.  King had a distinguished tenure in this successful restaurant group, but in his soul, he's a chef and restaurateur who started his Portland cooking career in 1981 with a café and charcuterie shop called Savoir Faire at Portland's Yamhill Market Place, the city's first urban public market. Chef Bill King was way ahead of the curve, making his own charcuterie, sold from his tiny shop at the market, and buying farm direct produce.
Pinot's menu is a reflection of traditional French brasserie fare but uses ingredients grown and raised in the Pacific Northwest. Variety and value are woven throughout; entrées will be mostly under $25, with the majority between $15 and $20, and will include

 

Beef Short Ribs "Osso Buco Style," Dijon Crusted Wild King Salmon

 

and

 

Pancetta-Apricot Glazed Pork Chop.
The space is lined with windows and accented with silver finishes and textured concrete floors. It's cozy and welcoming at all hours. 

 

The chef's table is the centerpiece of the restaurant, effortlessly surrounded by comfortable brasserie chairs and bistro tables. There's also a classic counter-service seafood bar, red banquettes and wine room, carving stations and a lively bar.

 
Pinot American Brasserie is located at 1205 SW Washington Street, Portland, Oregon 97205. 

 

The restaurant's website is

 
www.pinotpdx.com
.
---

                      WORLD'S GREATEST CHEFS UNITE POOLSIDE
AT GARDEN OF THE GODS AT CAESARS PALACE
FOR GRAND TASTING, THE ULTIMATE CULINARY EVENT
More than 2,300 Attendees, 150 Chefs, Vintners and Distillers Attend Signature Event for Vegas Uncork'd Presented by Bon Appétit  
On a crisp, spring Las Vegas evening, more than 2,300 guests gathered poolside to experience the ultimate culinary event: Grand Tasting, the signature event for Vegas Uncork'd Presented by Bon Appétit.  This year's attendance was a dramatic increase over last year's attendance of 1,600 and was more than doubled the inaugural Grand Tasting four years ago.
The Friday night event showcased "who's who" of the culinary world.  More than 150 restaurants, vintners and distillers and a record-breaking 70 chefs from around the world personally provided samplings of fine cuisine, wine and spirits.  Famed chefs in attendance included Bradley Ogden, Bobby Flay, Guy Savoy, Hubert Keller, François Payard, Steve Martarano and many, many more.
The Grand Tasting took place at Garden of the Gods, the exquisite five-acre swimming oasis with eight distinctive pools and idyllic gardens, each offering a unique experience for guests.
Vegas Uncork'd Presented by Bon Appétit is an annual unique, four-day culinary extravaganza featuring intimate luncheons, dinners and tastings and other immersive and entertaining culinary experiences.  Unlike many other high-profile culinary festivals, Vegas Uncork'd specializes in offering epicureans the chance to literally rub elbows with some of the world's most celebrated chefs and expert sommeliers. 
---
New Rice Cooker Makes Mealtime Easier, Healthier
As America's favorite rice cooker, Aroma knows what consumers expect: worry-free, restaurant-quality rice without the stirring, monitoring and burning that come from cooking rice on the stove. Aroma's newest digital rice cooker, launching this month nationally in Walmart stores, features advanced digital controls that exceed consumer expectations with just the press of a button.
Specialized functions for white rice and brown rice cook any variety of rice or whole grains to perfection. Restaurant-quality rice is as easy as 1, 2, 3: Add rice, add water, and press a button! The rice cooker automatically switches to keep-warm once the rice has cooked to perfection. 
The addition of the steam tray allows for chicken and broccoli to be steamed while rice cooks below for a delicious, one-pot meal. Busy cooks have more time for family and friends while the rice cooker prepares the evening's meal.
Aroma's website,
www.AromaCo.com
, features a host of great rice cooker meal ideas as well.
---