Photo courtesy of Gong Cha
Menu development pretty much came to a standstill as the spread of COVID-19 shut down restaurants around the world. But as quarantined customers began to dine out again, chains ramped up their offerings. Technomic's Global Menu Trend Survey monitors new items and introductions on menus around the world. Since the U.S. is a month or more behind Asia in reopening its restaurants, these trends provide a glimpse of where American consumers and menus may be headed. Here are four to watch.
Immune boosters
Fear of contamination and infection from the virus is driving consumers towards foods and beverages that build immunity. Liho in Singapore is promoting teas made with honey, strawberries, lemon and avocado as immunity boosters. The iced beverages include Honey Avocado Milk and Summer Passion Fruit Green Tea.
In Indonesia, Ya Kun Kaya Toast is touting its new Kopi Kiasu bubble tea with ginger and brown sugar as an immune booster. Several of the items promoted as immunity builders boast the same ingredients that were labeled as "functional" pre-pandemic, but they are being repositioned now to coincide with concerns about COVID-19.
Savory snacks
While wellness products are in the spotlight at several chains, snacks are veering in the opposite direction. A serving of crispy, breaded chicken skins appeared as a recent LTO at KFC in Singapore. And at McDonald's in Japan,customers now have a rich and creamy option as a dipping sauce for chicken nuggets. The Corn Potage Sauce is a take on corn potage soup and boasts a sweet and salty flavor profile.
Waffles usually show up in sweet applications, but at Caffe Bene in South Korea, the flavors of garlic bread infuse the familiar format. The concept's new Pastry Waffle is sized right for a convenient, savory snack to grab-and-go.
__________________________________________________________________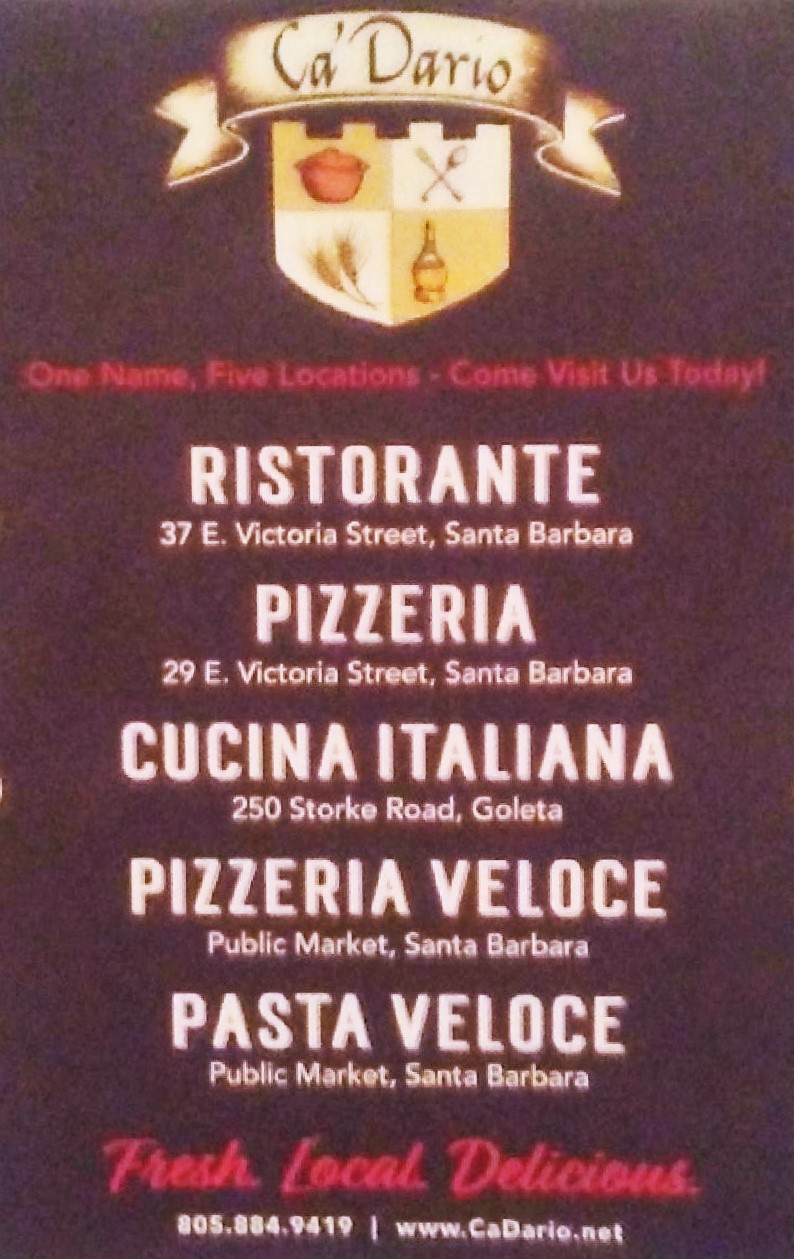 Ca'Dario Ristorante
37 E. Victoria Street
Santa Barbara, California 93101
805-884-9419