CULINARY COUP   .     .     .
PRE-HOLIDAY GOURMET SHOPPING ADVENTURES AT GALERIES LAFAYETTE PARIS

by Bonnie Carroll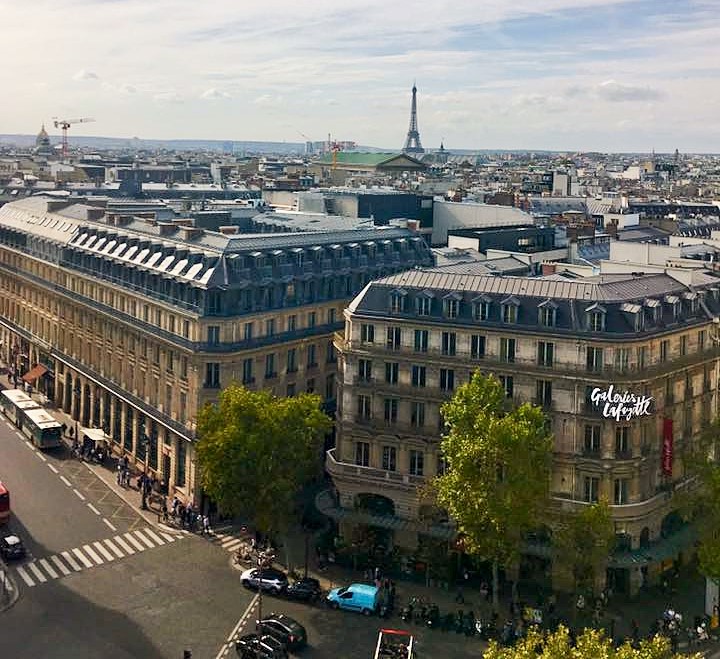 Galeries Lafayette

It is every woman's dream to enjoy a pre-holiday shopping adventure in an amazing city like Paris, and the historic Galeries Lafayette offers every possible gift item for the many people on your list. The amazing compound offers three different venues where gourmet foods, home design items, and designer couture and jewelry as well as every chic cosmetic and perfume on the market can be found in a city within a city.  This amazing structure of commerce is a bit overwelming while stunning and wonderful.
The Galeries Lafayette Gourmet is home to twenty-four fine food artisans.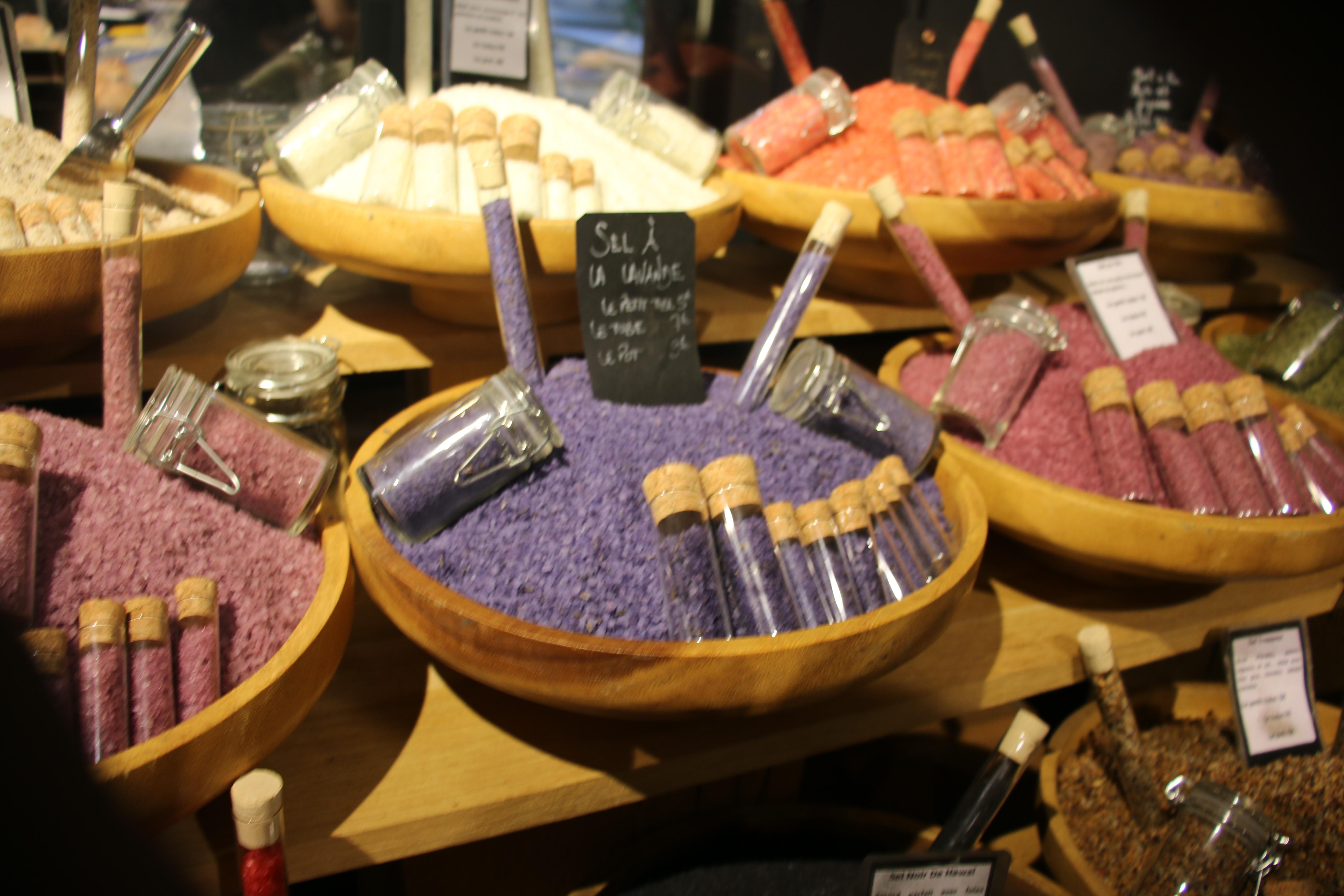 La Route Des Indies Exotic Spices
The fine food center offers everything from exotic spices to designer chocolates with a bevy of exotic eateries, wine merchants and Il Gelato Del Marcese, where I sampled some outstanding gelato. If savoring  exceptional sweets is a favorite pastime you will be enchanted with the countless selections. The eclairs were a fantasy display and the diversity of fine French gourmet items is never ending. It is a center for gift buying but also a collection where divine purveyors also offer the best in outstanding food and beverages to eat at their counters or take away.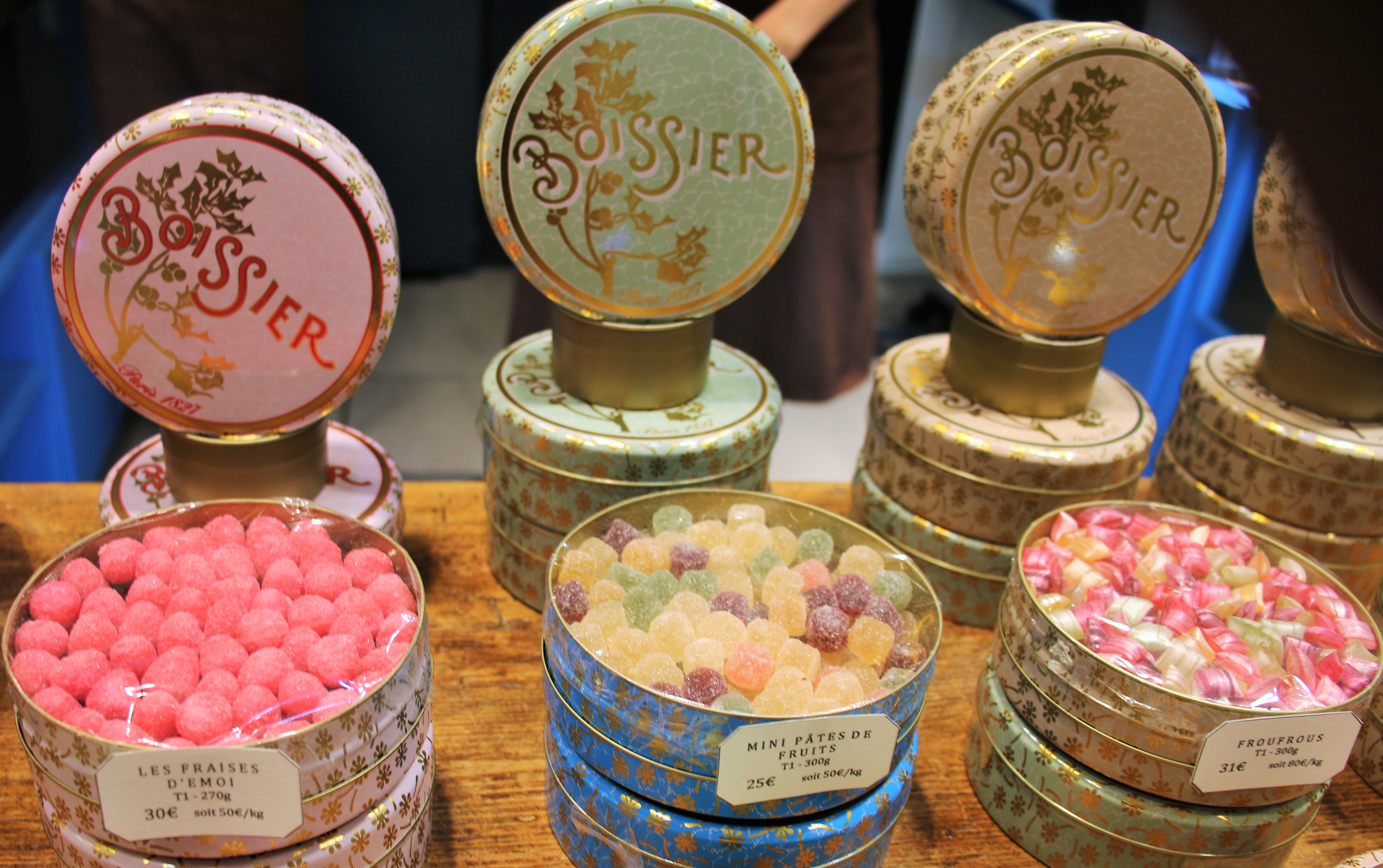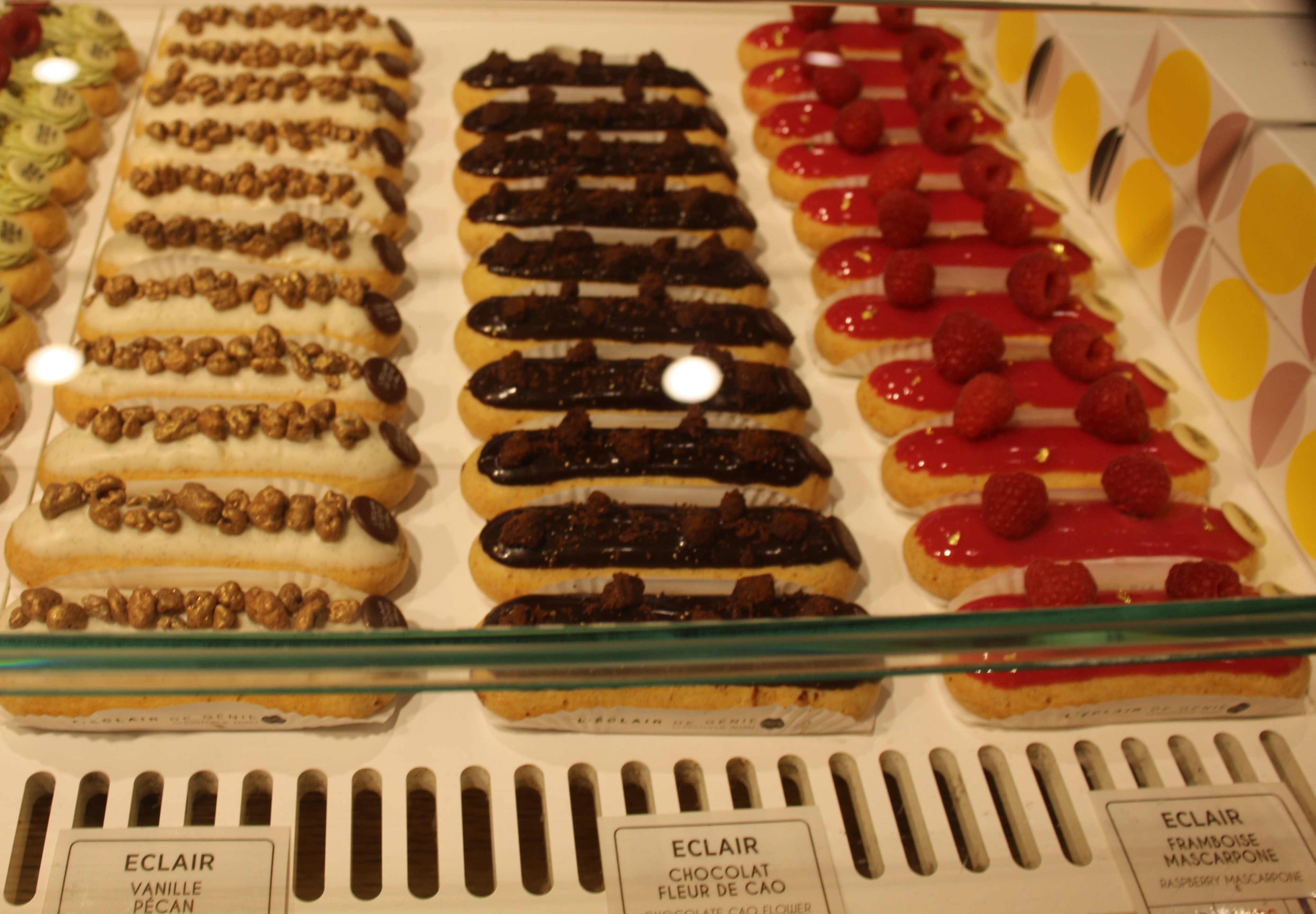 Gourmet Sweets - Designer Eclairs
Yes, like many renowned oppulent European department stores filled with exceptional gourmet foods, it offers perfect fresh fruits and vegetables to combine with your duck, fish, sushi, Asian pork purchases. Bread is ofcourse French, fresh and perfect to enjoy with everything. Le Chocolar Alain Ducasse holds a treasure trove of exquisite chocolate designs and the L'eclair de Genie display was overflowing with unique varieties of our favourite French dessert.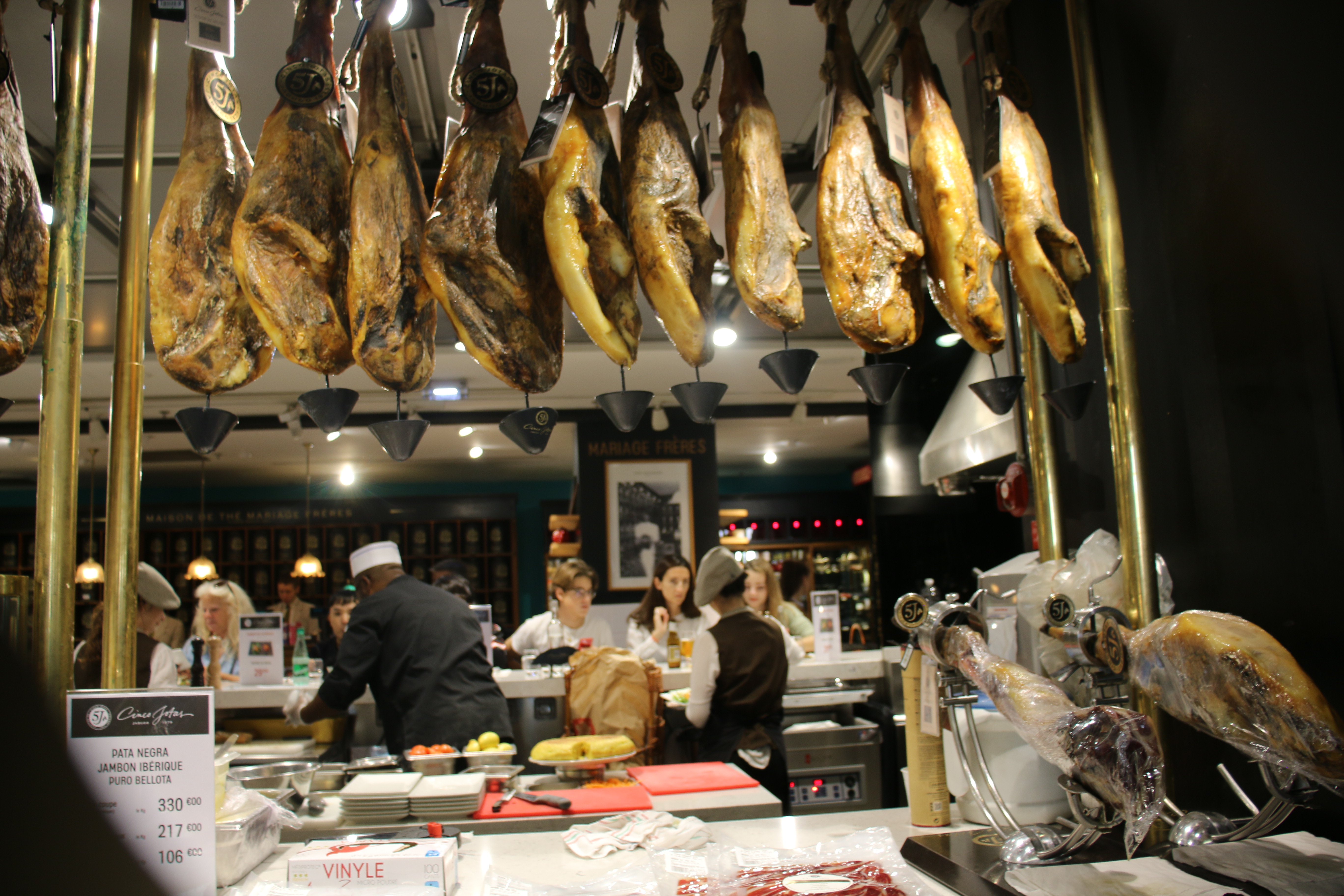 Duck Specialties Savored at the Counter
The beautifully gift wrapped gourmet sweet items are ideal for holiday gifts and will add so much pleasure for the holidays for the people you love. The venue is whirling with activity and is a very exciting experience for any shopper who appreciates a gourmet collection. We  enjoyed the beautiful eclaire presentation and gourmet gelato while there and will happily return again on our next visit to Paris.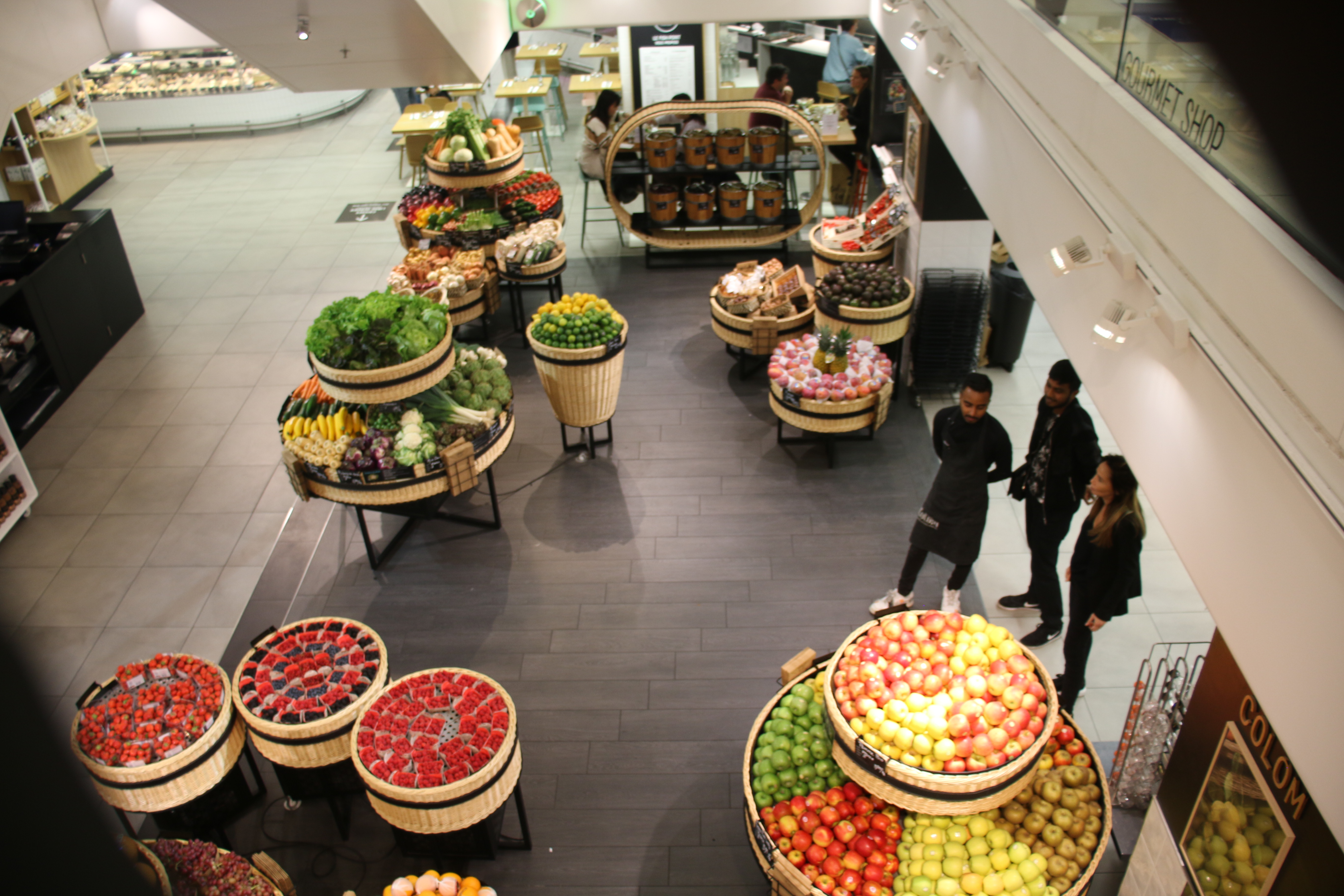 View of Gourmet Market from Upper Floor
The Galeries are also open in the evening, offer valet parking and are located at Boulevard Haussman and 10 Rue des Mathurins. For information visit:www.galerieslafayette.com. Bon Appetit!
___________________________________________________________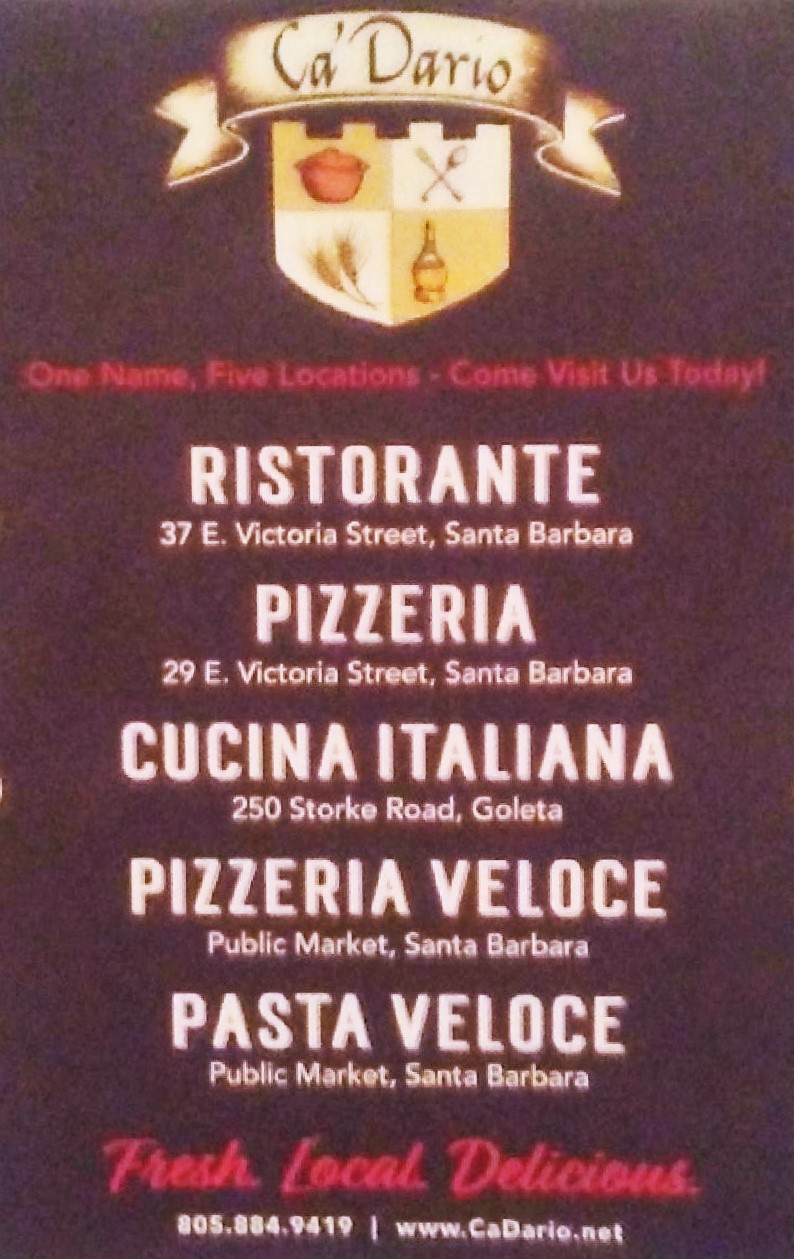 Ca'Dario Ristorante
37 E. Victoria Street
Santa Barbara, California 93101
805-884-9419
---