CULINARY COUP . . .
SUNDAY FOOD CRAWL IN SAN FRANCISCO

by Bonnie Carroll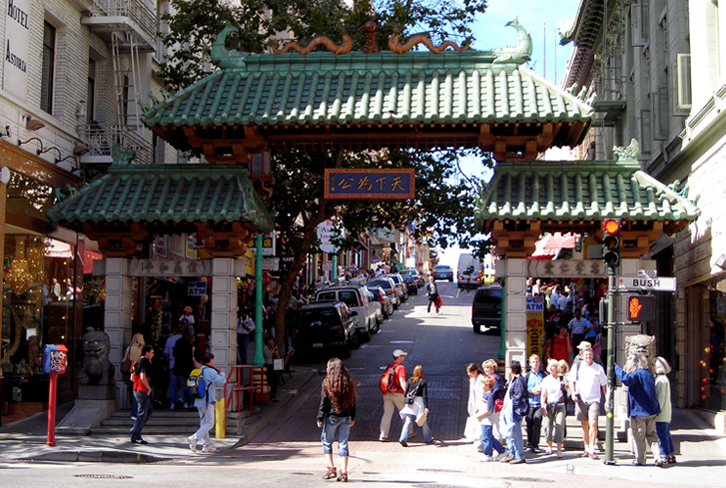 Z & Y RESTAURANT . . . HEAT HEAVEN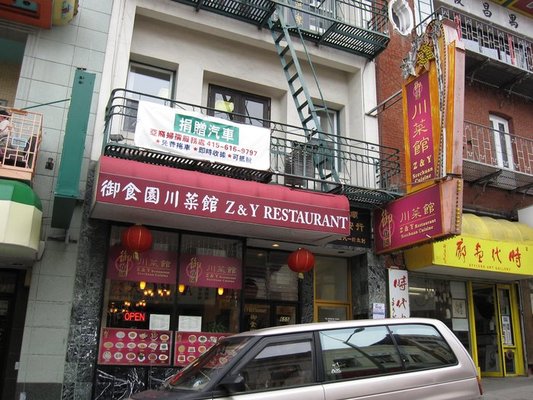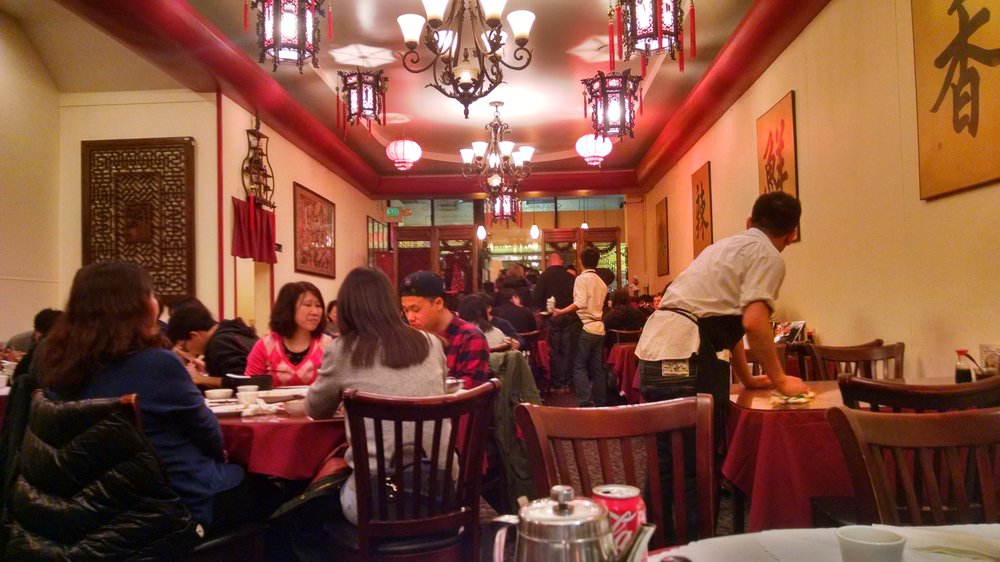 I love touring around San Francisco and have always been fascinated by China town. Walking up and down the streets filled with Chinese architecture and listening to people speaking Chinese, as well as every other language being spoken by visiting tourists to the amazing City of San Francisco is so exhilarating. Looking through the little shops, especially jewelers with their amazing collections of pearls and jade, and photographing historic buildings is a joyful way to spend an afternoon perusing "the city by the bay."
A main attraction in Chinatown, which is a special and historic section of San Francisco, are the countless family owned and operated restaurants that line the streets. It's nearly impossible to know which one to choose, but during our afternoon jaunt we opted to skip the place Barack Obama ate in, and just wandered into a place that looked authentic and inviting called Z & Y Restaurant. It was not until I was leaving that I saw the many Zagat ratings on the front door, and this was a good thing because despite the fact that I love food with heat, and had spent time in Thailand last year eating more green curry than anyone could believe possible, I was amazed by the super heat in the food served at Z & Y Restaurant.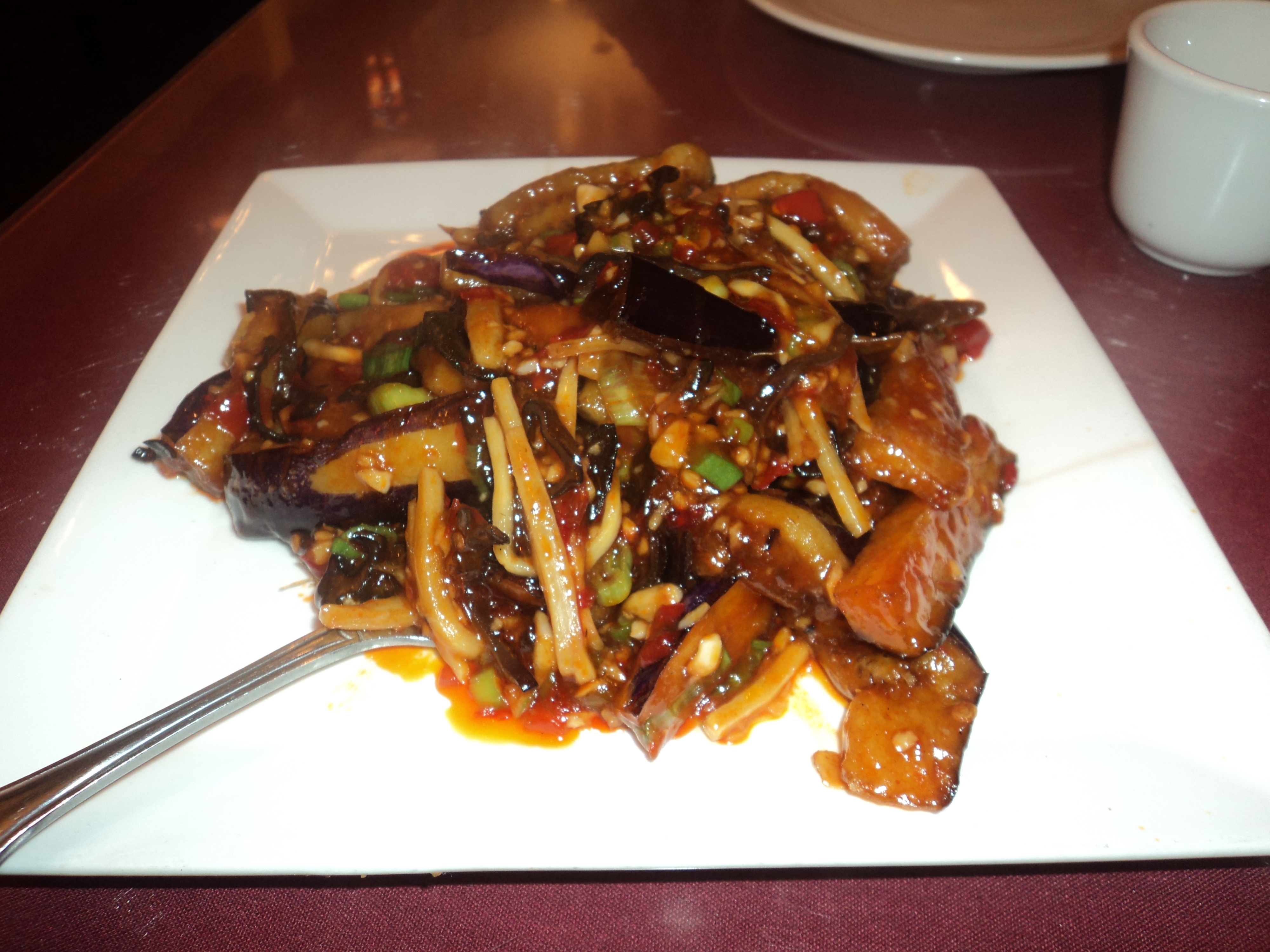 The dining room is inviting in a "Chinatown" film sort of way, with tempting aromas floating from the kitchen, and hungry diners savoring their selected plates. Their reputation for serving Szechuan style HOT dishes is renowned with just cause. The dinner we shared consisted of an outstanding Basil Eggplant $8.95, a magical combination of perfectly cooked eggplant, garlic, hot Szechuan sauce, onions and sesame seeds. The salt & pepper crab $27.00 was also a surprise of crispy crab topped with salt, pepper and greens that I found a bit dry, however the hot salty and spicy seemed to work very well together for a very interesting finish. Tsing Tao Beer at $4.00 or hot green tea are delicious with this menu. Their signature dish is Chicken with explosive chili peppers, which looked outstanding, and has received raves from Zagat Guide and others.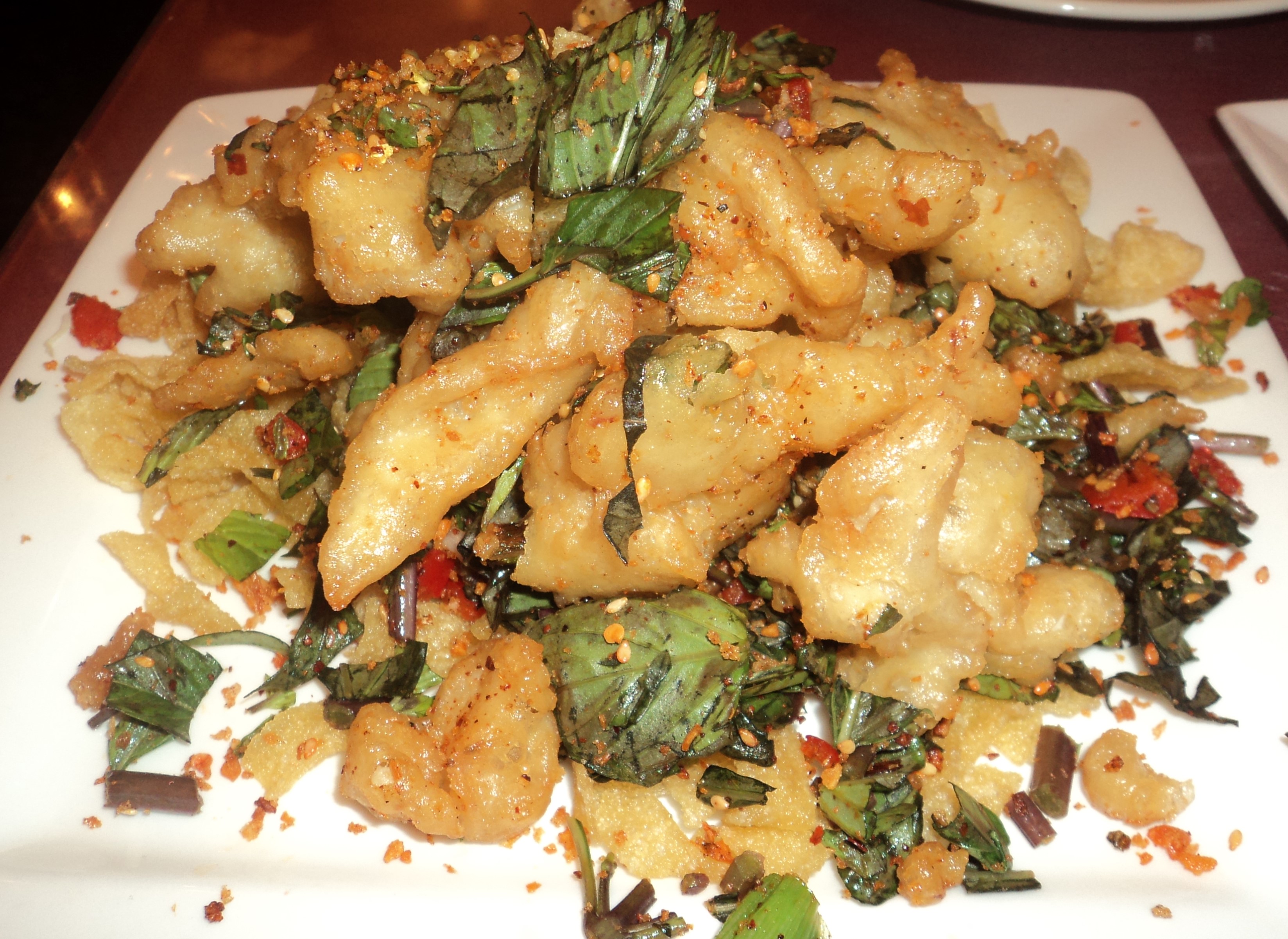 Z & Y spicy hot Szechuan-style eatery is a family owned restaurant with deliciously honest plates; a place where people who love peppers stand in line for and hour to enjoy their spicy-hot favorites. Lot's of locals eat here, as well as tourists who are in the know about experiencing the best of hot and spicy. The popular Chinatown restaurant was awarded a 2015 Michelin Bib Gourmand for good cuisine at a reasonable price. Bib Gourmand restaurants offer two courses and a glass of wine or dessert for $40 or less (tax and gratuity not included), and are often of most value to city residents, who regularly dine in neighborhood restaurants.
Intuition can be a wonderful thing, and this visit to Z & Y is proof of the pudding that listening to your hunches can pay off in a "duo chi dian" (eat more) way!
655 Jackson St
San Francisco, CA 94133
      Between Cooper Aly & Beckett St in Chinatown
         www.zandyrestaurant.com

___________________________________________________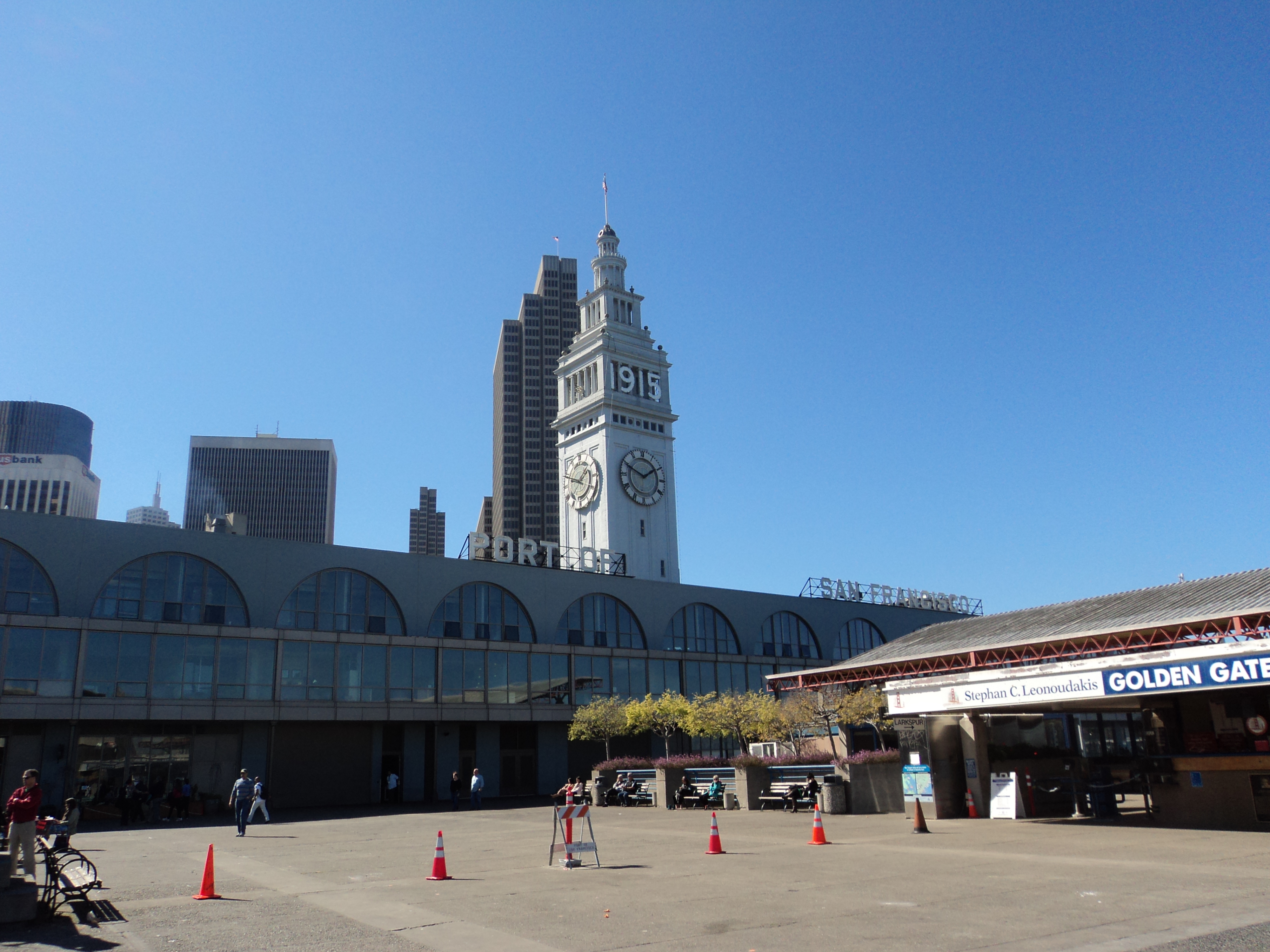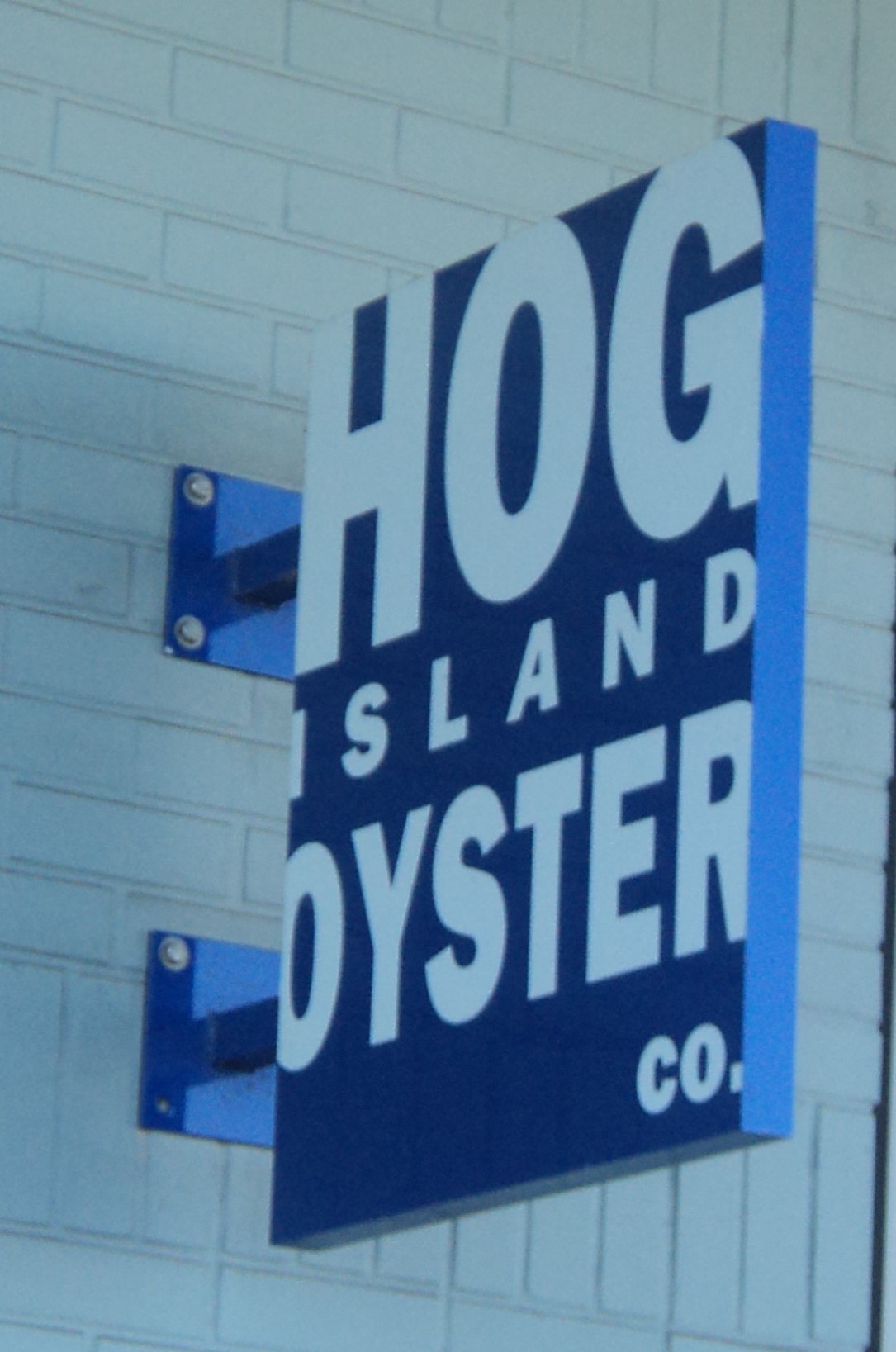 HOG ISLAND OYSTER CO. SAN FRANCISCO FERRY BUILDING
by Bonnie Carroll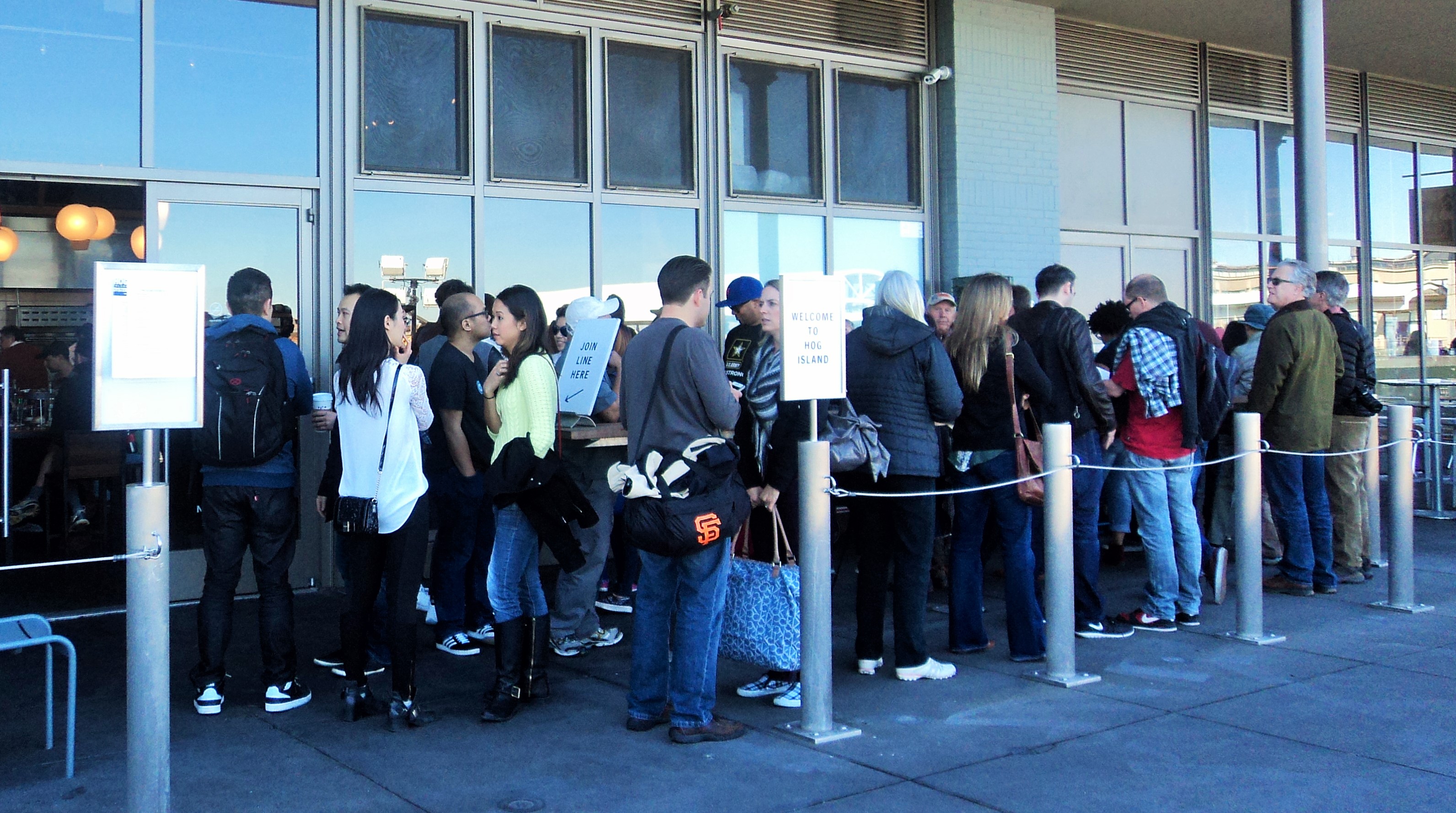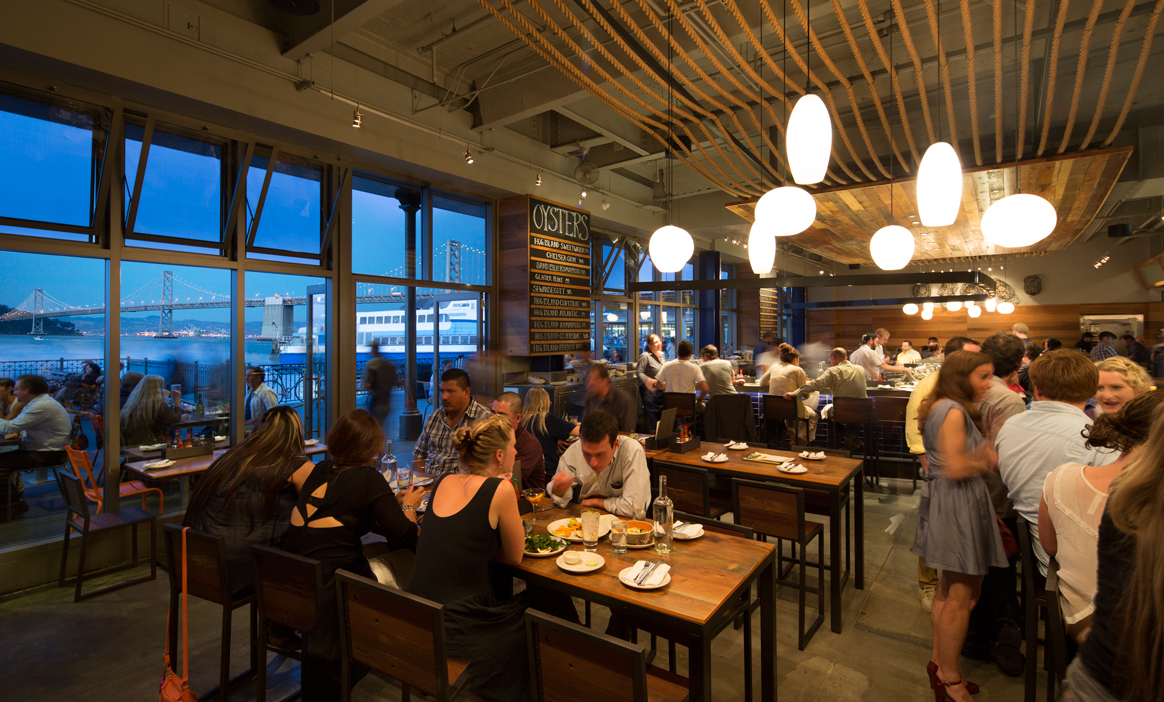 If you take the Cal Train into San Francisco you will exit just a few block walk along the ocean to the Port of San Francisco Pier, founded in 1915, where you will find the ferry building with lines of people are waiting to be seated at Hog Island Oyster Co. Their patio offers a view of the ferries taking ocean lovers to Alcatraz, Sausalito and other interesting short trip destinations. People don't seem to mind a wait to sit inside or outside overlooking the water (65 seats inside and an additional 65 outside) to sample the renowned fresh seafood menu items, especially the Hog Island Oysters on the half-shell.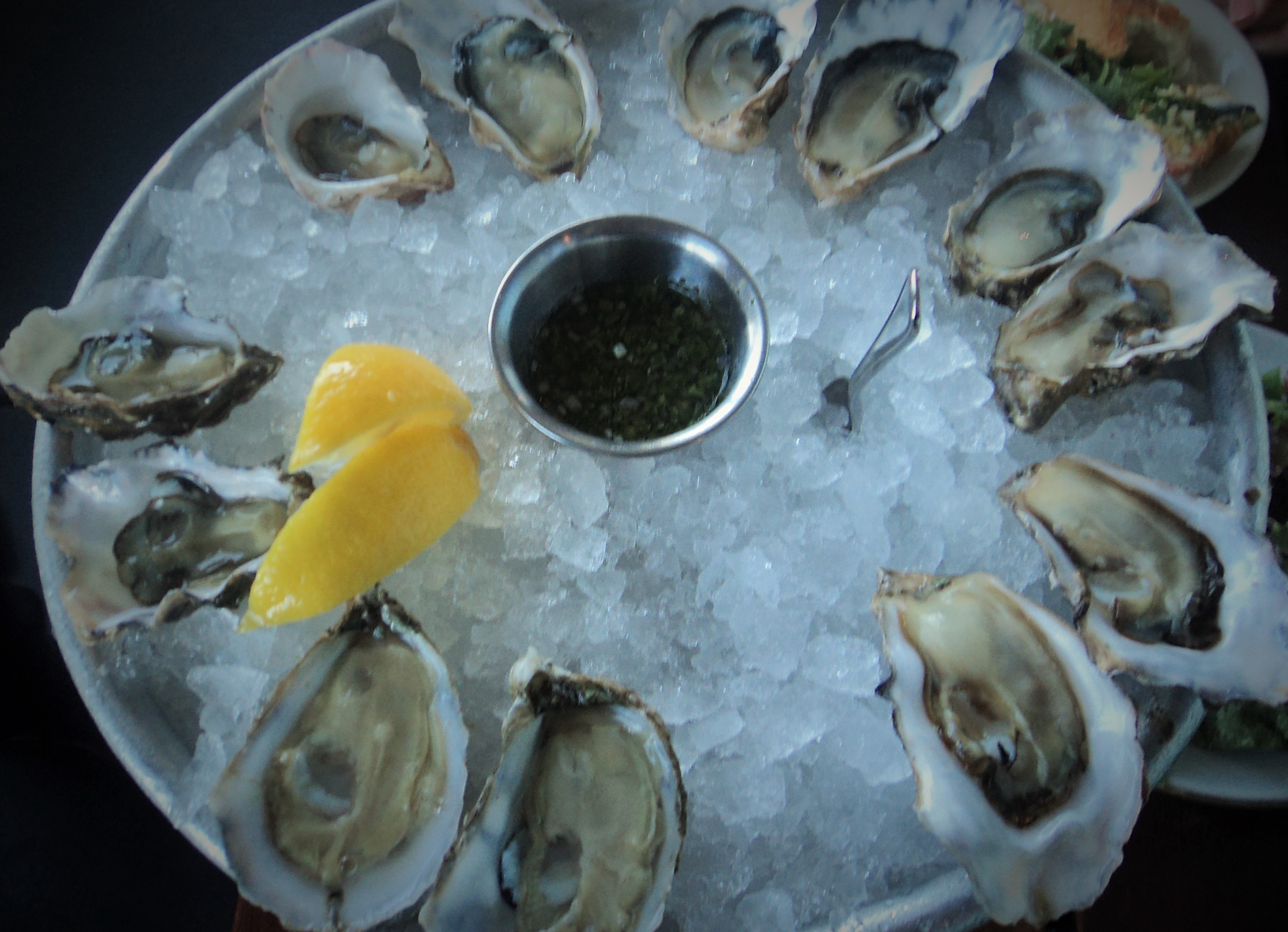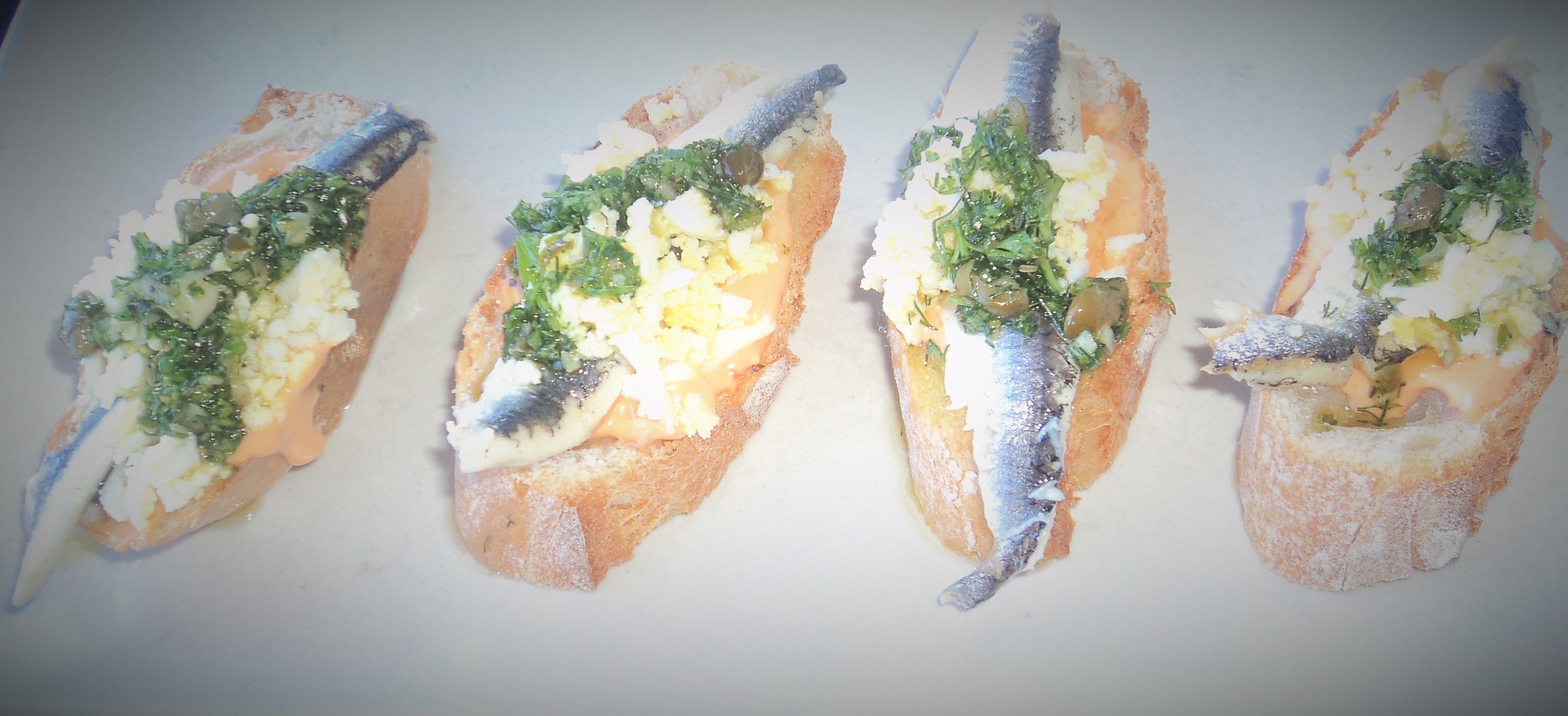 The oyster bar mix changes daily and offers a selection of Hog Island Sweetwater (Pacific)Tomales Bay, CA, Hog Island Atlantic (Atlantic) Tomales Bay, CA, Peale Passage (Pacific), Peale Passage, WA, Cold Creek (Pacific), Hood Canal #7, WA, Glacier Point (Pacific) Kachemak Bay, AK, Rappahannock (Atlantic) Topping, VA and more at varying prices. The oyster bar mix offers a choice of 6 oysters for $20.00, 12 oysters for $36.00 or 24 for $64.00 and an outstanding cocktail sauce is available upon request. Oysters are comprised of 57 Calories, 5.9g Protein, 3.3g Carbohydrate, 2.1gTotal fat, 1g Zinc and 16.3mcg of vitamin B.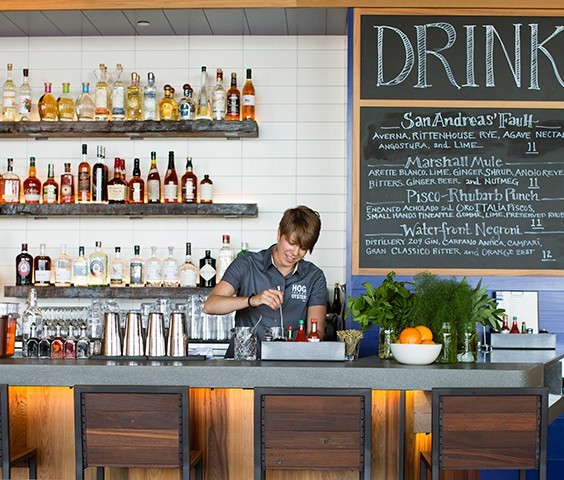 Another must try at this seafood lovers venue is the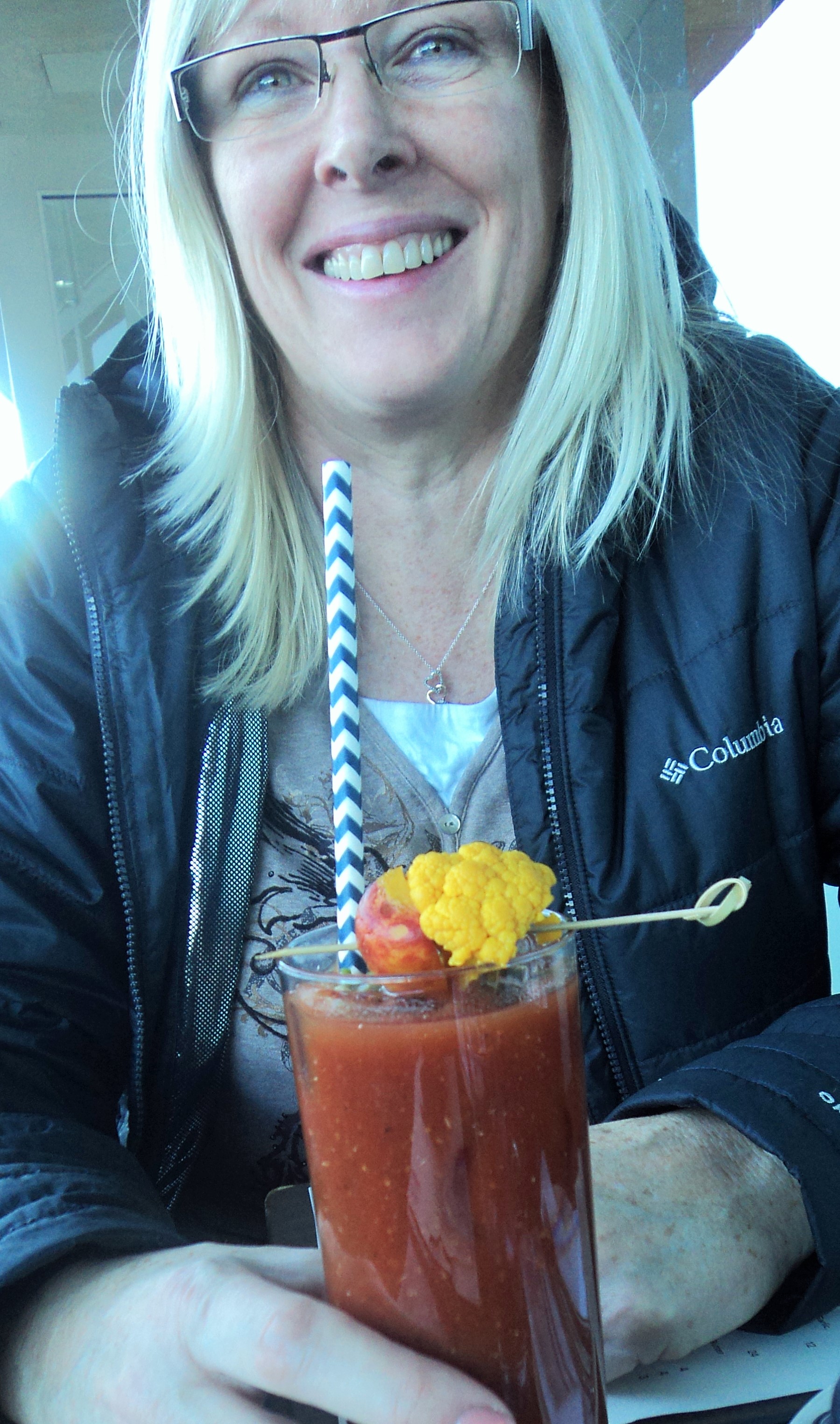 plate of Boquerones Piquillo aioli, chopped egg, with green herb sauce on a baguette with a Market Greens farmers market salad topped with sherry-dijon vinaigrette. This is all wonderful with a fresh lemonade, one of their creative crafted cocktails or a magnificent Bloody Mary, served with pickled vegetables. Bacon lovers might enjoy the special cocktail High on the Hog made with bacon fat washed bourbon, apple cider, molasses, lemon, egg white, angostura and old fashioned bitters. They also have a full line of fine wine and beer by the glass or bottle. The drink of the day on the menu was

Chef Christopher Laramie (Brasa, eVe) heads up the kitchen, where the star of their menu is their own oysters, along with grilled squid, sustainable halibut, geoduck clam dishes and more. For hours and menu information visit: www.hogislandoysters.com.
         Hog Island Oyster Company
1 Ferry Bldg
Shop 11
San Francisco, CA 94111
(415) 391-7117

_____________________________________________
CAFE ASIA – ASIAN ART MUSEUM SAN FRANCISCO
The Asian Art Museum in San Francisco is a magical journey through the art history of the Asian Culture, and no visit to this amazing musuem would be complete without a visit to the Cafe Asia in the museum to experience the enticing aromas, tantalizing sizzles and exceptional flavors of the continent's cuisine. Cafe Asia's mission is to deliver an authentic Asian food experience, allowing visitors to continue their journey of discovery in a relaxed and enjoyable venue. The current exhibition at the Asian Art Museum is SEDUCTION Japan's Floating World, Feb 20 Through May 10, 2015.
Executive Chef Melinda Quirino has a long background in Asian food creations. As a key chef at Hotel Nikko restaurant, she developed the entire Asian menu. Previously, she served as sous chef and chef in charge at Cafe American and Chez Moi. Strongly influenced by Pan-Asian fare, Café Asia provides a wide array of menu items, appealing to the diverse clientele who enjoy the Asian Art Museum. The Asian Art Museum's exhibitions are often the inspiration for cafe menu choices. Melinda shops for fresh produce at the farmer's market at the United Nations Plaza, around the corner from the museum. She says she wants customers to have fresh food, while supporting the farmers. They offer a full menu of delicious Asian favorites including exhibition inspired entrees, dim sum, stir fry, organic miso, ramen and much more.
This is also a perfect place to enjoy tea service. The selection includes tea for one $3.50 or tea for two $6.00, and includes green tea, High Mountain, Snow Bud (XUE YA), Organic Jasmin, Herbal White Crysanthemum, Black Cloud, Red Leaf, Fujian Blac, and Oolong Tea Phoenix Bird Dan Cong. The museum motto is "go for the art and stay for the tea."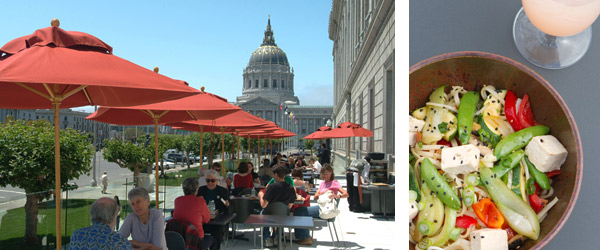 The Cafe Asia is open from 10:00 am to 4:30 pm Tuesday to Sunday. From February to October, the cafe is open for dinner on Thrusdays until 8:30 pm and is closed on Monday. Entry to the cafe does not require paid museum admission, and they do not take reservations, but do host special events. For information contact the cafe at 415-581-3630
ASIAN ART MUSEUM
200 Larkin St
San Francisco, CA 94102
b/t Fulton St & Grove St in Civic Center
(415) 581-3500
________________________________________________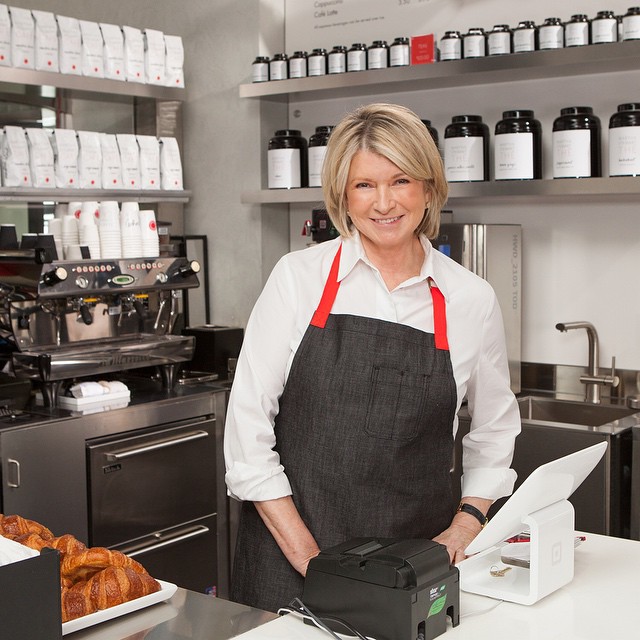 Martha Stewart Debuts Hedley & Bennett Custom Apron!
LOS ANGELES - March 17, 2015 - Martha Stewart debuted her custom Hedley & Bennett apron at the launch of her first-ever café at the Starrett-Lehigh building in New York City. A long time fan of the brand, Martha commissioned Hedley & Bennett to create custom aprons for the staff of her eponymous cafe. Hedley & Bennett created a simple, yet elegant apron using American Chambray with red straps and a discrete but fun logo embroidered on the apron waist strap. Hedley & Bennett's aprons and products are all handmade in Los Angeles (www.hedleyandbennett.com).

________________________________________________

CALIFORNIA STRAWBERRY FESTIVAL
SEEKS UNIQUE SUBMISSIONS FOR ANNUAL
BERRY BLAST OFF RECIPE CONTEST
GRAND PRIZE A RESORT VACATION GETAWAY AND CHEF KNIVES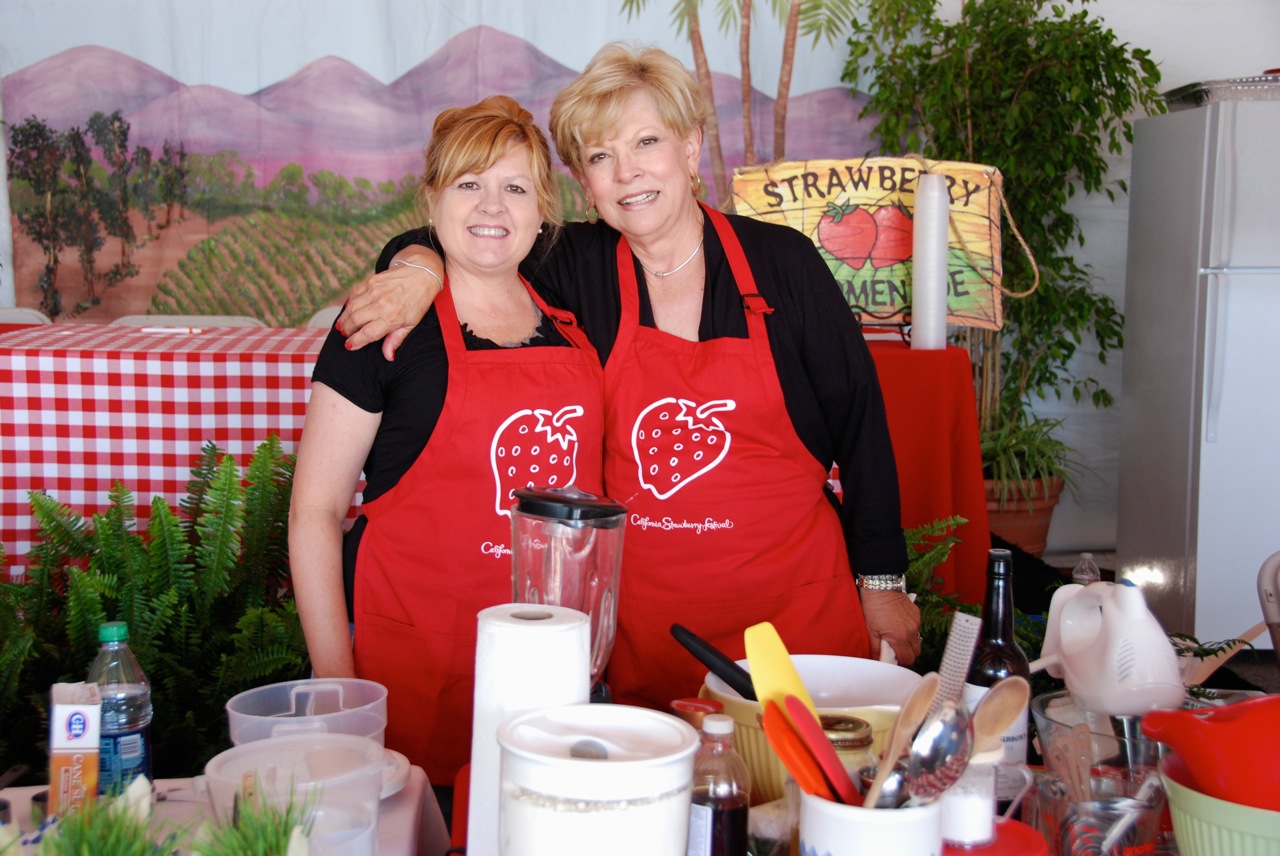 If you love cooking with the berry heart shaped fruit as the main ingredient, then enter the Berry Blast Off Recipe Contest, presented by the Ventura County Star. You could be the winner who goes on vacation to celebrate! All contestants who submit a recipe will be awarded a free ticket to this year's Festival. (limited to one person/one per family/one per residence)
 Festival organizers are searching for the tastiest non-baking strawberry dish for the popular timed challenge that culminates Saturday, May 16th in the Festival's Strawberry Promenade when two finalists prepare and present their recipes for judges and festival attendees in the ultimate "strawberry smack down."
Applicants must enter a non-baking strawberry recipe with their favorite sauce, dessert, entrée, dip, drink, jam, spread, appetizer, snack, etc. – the more creative and complex the dish with fresh ingredients, the better. Submissions will be accepted until noon April 10, 2015. Five finalists will be selected to compete in a timed, iron chef-style challenge Tuesday, May 5 at 11:00am at the professional kitchen of the Courtyard by Marriott Oxnard, where they must prepare and present their strawberry dish within one hour. The judges select two finalists to continue on with VIP access in a competition for the ultimate reward at the Festival May 16th
The grand prize winner will choose from a three-day, two night getaway vacation to Palm Springs, San Diego, Cabo San Lucas or Branson, Missouri, courtesy of Welk Resorts (airfare not included), and a Cutco studio knife set valued at close to $500. The runner up will receive an overnight stay at the Courtyard by Marriott Oxnard along with a complimentary dinner for two at acclaimed Tierra Sur Restaurant at Herzog Wine Cellars in Oxnard. Berry Blast Off rules & guidelines are available at: http://strawberry-fest.org/preevents/#/1
Send recipes with name/address/phone/email/contact info to: By email: csf@strawberry-fest.org (please submit in both memo and attachment form)By fax: 805/ 385-4729By mail: California Strawberry Festival, Attn: Berry Blast Off, 1661 Pacific Avenue #15, Oxnard, CA 93033An estimated 1.5 million strawberries are consumed over Festival weekend with berry decadence like strawberry kabobs, strawberry nachos, strawberry pizza and even strawberry beer. All proceeds from the non-profit food vendors benefit 20+ Southland charities. Over the past decades, more than $4 million dollars has gone to worthy causes while paying tribute to the region's agricultural heritage. Oxnard is located just 60 miles north of Los Angeles and 30 miles south of Santa Barbara. The free Park & Ride "Strawberry Express" shuttles just off the 101 Fwy make getting to the Festival a breeze. Parking on site is $10.
General admission is $12, seniors 62+ are $8 and children ages 5-12 are $5. Kids 4 and under are free. Active military and dependents with ID are $8. Hours are 10:00a.m. to 6:30p.m.  Tickets can be purchased in advance at www.strawberry-fest.org. The California Strawberry Festival information line is 1 888 288-9242.
___________________________________________________________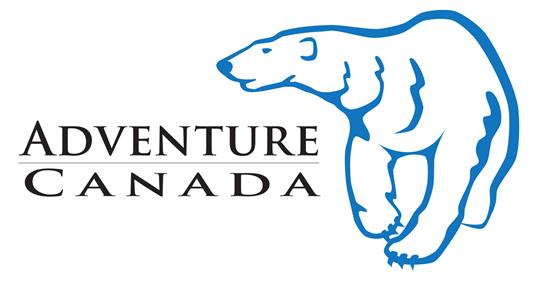 Celebrity Chef Hidekazu Tojo Joins Adventure Canada in the Arctic
13-day expedition cruise offers an exclusive culinary sushi experience
Adventure Canada, experts in small-ship and land-based expeditions to the world's wildest destinations, will welcome renowned sushi chef Hidekazu Tojo aboard its Heart of the Arctic cruise. Traveling from Nunavik, north to Nunavut and across the Arctic Circle to Greenland, foodies will learn the art of sushi making during exclusive shipboard sushi workshops and discover Inuit traditions and delicacies, like sampling seal meat. Using local arctic ingredients, Tojo-san will prepare a special dish that honours the unique connection between Japanese and Inuit cultures. The 13–day adventure departs July 17, 2015.
"Chef Tojo-san is a creative culinary artist, who is highly regarded by his peers and food lovers worldwide," said Cedar Swan, Adventure Canada CEO. "His passion for wild and fresh ingredients and Japanese fare make him a perfect fit for this northern journey."

The Wall Street Journal selected Tojo-san as one of the top ten sushi chefs in the world. He's also been inducted into the BC Restaurants Hall of Fame, and received the Vancouver Magazine Lifetime Achievement award among many others.
Beyond food, the expedition focuses on an exploration into the Arctic's art world, providing opportunities to explore remote artist studios, meet with Inuit carvers and printmakers, and discover the artistic connection between Japanese and Inuit cultures.
Expedition rates start at $3995 USD. For more information visit: adventurecanada.com or call 1-800-363-7566.
___________________________________________________________________
CHEFS COLLABORATIVE . . . .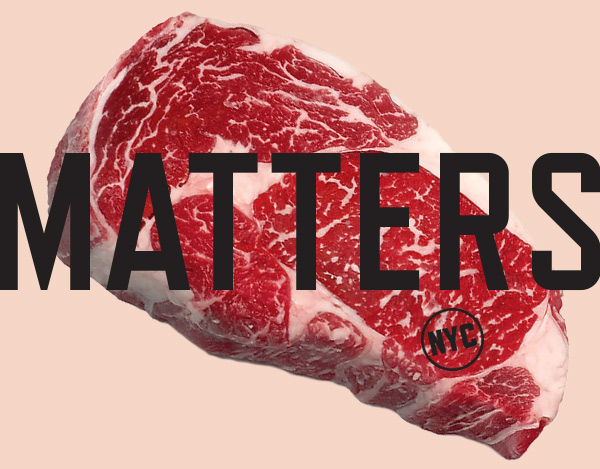 MEAT MATTERS
Join us at the Food Network Kitchen in NYC to connect with leading changemakers in the culinary world, and enjoy a
n intimate taste experience exploring the issues around producing and eating meat. Explore the Food Network Kitchen as chefs cook signature dishes that promote delicious, humane, and sustainable foods that help improve our food system, and experience a goat butchery demonstration. 
100% of proceeds benefit Chefs Collaborative's scholarship and education programs.
FEATURING
Founding Member Chef Rick Bayless, Frontera/Topolobampo/Xoco, Chicago // 
Adam Danforth, Butcher & Author, Ashland // 
Chef Piper Davis, Grand Central Bakery, Portland //
Chef Howard Kalachnikoff

, Gramercy Tavern, New York //
Chef Stephen Stryjewski, Cochon/Cochon Butcher/Peche, New Orleans // Chef Bill Telepan, Telepan, New York // 
Signature cocktails by 
Allen Katz
and 
NY Distilling Co
. //

 
Stay tuned for additional chefs and restaurants!
April 28th, 2015 // 6pm-8pm
Food Network Kitchen
Chelsea Market, 75 Ninth Avenue, 6th floor, New York, NY
Space is limited. We expect this event will sell out. 
__________________________________________________________________
SPRING SNACK DILEMMA'S
by Bonnie Carroll
A Bevy of Delicious Chips On the Shelves today. From totally natural to Italian nostalgic to maintaining a skinny girl image. New products in the area are being released daily, and it's hard to keep up. So many chips, and so little time! I have done some investigating into the latest new chips on the market and we are sharing the results with you to let you know about some new items worth a taste or two!
PASTA CHIPS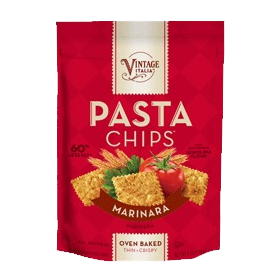 Pasta Chips (Authentic Italian) are baked from pasta, have 20% less Fat, are Non-GMO and when founder Jerry Bello says Buon Appetito on the bag, he knows where by he speaks. These 5 oz bags of chips come in Alfredo, Romano, Mediterranean Sea Salt, and Garlic Olive Oil are really bene! I personally preferred the Marinara, Alfredo and Mediterranean the best, but they were all crisp and delicious with beverages, soup, salad or cheese and salami. Visit www.pastachips.com for a store near you.
SKINNYGIRL SNACKS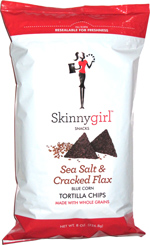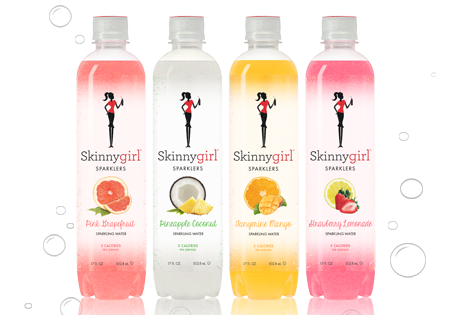 Skinnygirl has a wonderful line of snacks for girls watching their weight that includes pretzels, a variety of great chips that are only 150 calories per 15 chips including Peppercorn Ranch – baked veggie chips, Sea Salt & Crack Flax Tortilla Chips, Salsa Verde Ancient Grain Tortilla Chips and more to be enjoyed with some new dips the innovative company are introducing. They also have a line of amazingly delicious sparkling fruit drinks that we loved testing. Their creative team has also come up with Skinnygirl water enhancers in flavors like Tangerine Pink Grapefruit, Pineapple Coconut and more that can be carried in your purse; turns plain water into something sexy instantly! If you are into stevia they also offer individual packets in a smart looking little box. For details on their complete line of products visit: www.skinnygirlwater.com.
EAT CHIA BITES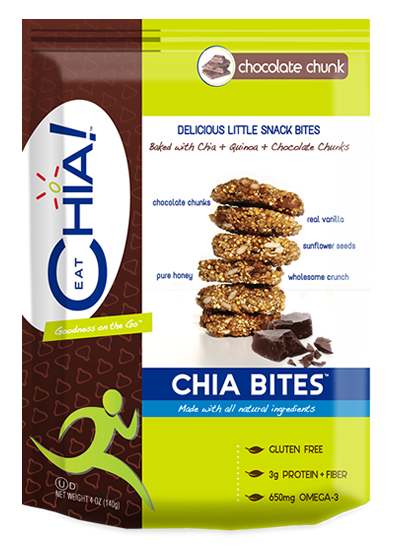 A wonderful collection for a truly natural snack. This great little snack bites come in a variety of flavors including chocolate chunk, cherry chunk and more. They are contain pure chocolate, cherry, quinoa, sunflower seeds, cinnamon and are gluten free, have 650mg OMEGA-3, 3g Protein & Fiber in each package. Products are pure and it is a very healthy snack to enjoy at home or take to school/work or the gym. Visit www.GoChiaSuperfoods.com for additional information on the grab-in-go snack option.
CHEWY BARNANA BITES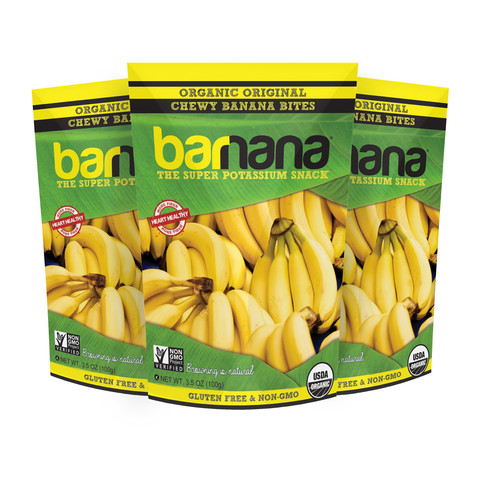 Delicious treat to take along in your lunch or to the gym is the Barnana - Super Potassium Snack. It comes in a sealed bag and is a great way to get  your potassium needs met with apple or coffee while on the go. They are gluten free and non-GMO. Visit www.barnana.com for additional information and where to buy.
____________________________________________________________________

---