North Carolina Culinary Talent Named Semifinalists for
James Beard Foundation Awards
North Carolina's reputation for culinary excellence sizzled and popped as the James Beard Foundation named several of the state's top chefs, restaurants
and culinary professionals as semifinalists in the James Beard Foundation Awards. The Beard Awards recognize talent from across ten different regions of the United States and have been called "the 'Oscars' of the culinary world" by the New York Times. The North Carolina semifinalists were chosen from among 15,000 entries received this year. While South Florida, Atlanta and sometimes Charleston have dominated the Southeastern awards in the past, North Carolina professionals took a rightful place of leadership in this year's nominations.
The North Carolina semifinalists for each award category include:

•    Outstanding Restaurateur: Dennis Quaintance, Nancy King Quaintance and Mike Weaver for Greensboro-based Quaintance-Weaver Restaurants®. The restaurant group portfolio includes Print Works Bistro at the country's greenest hotel, The Proximity, and Green Valley Grill (both in Greensboro) and Lucky 32 Kitchen & Wine Bar with locations in Greensboro and Cary. www.qwrh.com; 336-370-0966

•    Outstanding Restaurant: Durham-based Magnolia Grill, owned and operated by Ben and Karen Barker. www.magnoliagrill.net; 919-286-3609

•    Best Chef (Southeast): Chef/Owner Mark Hibbs of Charlotte-based Ratcliffe on the Green (www.ratcliffeonthegreen.com; 704-358-9898), Chef/Owner Scott Howell of Durham-based Nana's (www.nanasdurham.com; 919-493-8545), Chef/Owner Bruce Moffett of Charlotte-based Barrington's Restaurant (www.barringtonsrestaurant.com; 704-364-5755), Chef/Owner Andrea Reusing of Chapel Hill-based Lantern (lanternrestaurant.com; 919-969-8846), Chef/Owner Bill Smith of Crook's Corner Café & Bar, Chapel Hill (www.crookscorner.com; 919-929-7643) and Chef/Owner Chip Smith of Bonne Soiree, Chapel Hill (919-928-8388)

•    Outstanding Wine and Spirits Professional: Eric Solomon of Charlotte-based Eric Solomon Selections/European Cellars (www.europeancellars.com; 704-358-1565)

The Beard Foundation will announce finalists for each category on March 23, and winners will be announced at the annual James Beard Foundation gala event at Lincoln Center in New York City on May 4, 2009. For more information on the James Beard Foundation, please visit www.jamesbeard.org.

North Carolina is one of the top five state destinations for culinary travel according to a survey done by the Travel Industry Association (TIA) in partnership with Gourmet and the International Culinary Tourism Association (ICTA). For more information on North Carolina's food and wine story, go to www.visitnc.com/journeys/highlights/taste-north-carolina and then check out the wine press kit at media.visitnc.com.
Natural scenic beauty, adventure and relaxation, a dining experience for every taste, rich history and warm Southern hospitality come together in North Carolina. Call 1-800-VISIT NC or go to VisitNC.com to plan your next getaway.
---
VETERAN RESTAURATEUR SHANON FERGUSON JOINS
THE PORTOFINO HOTEL & YACHT CLUB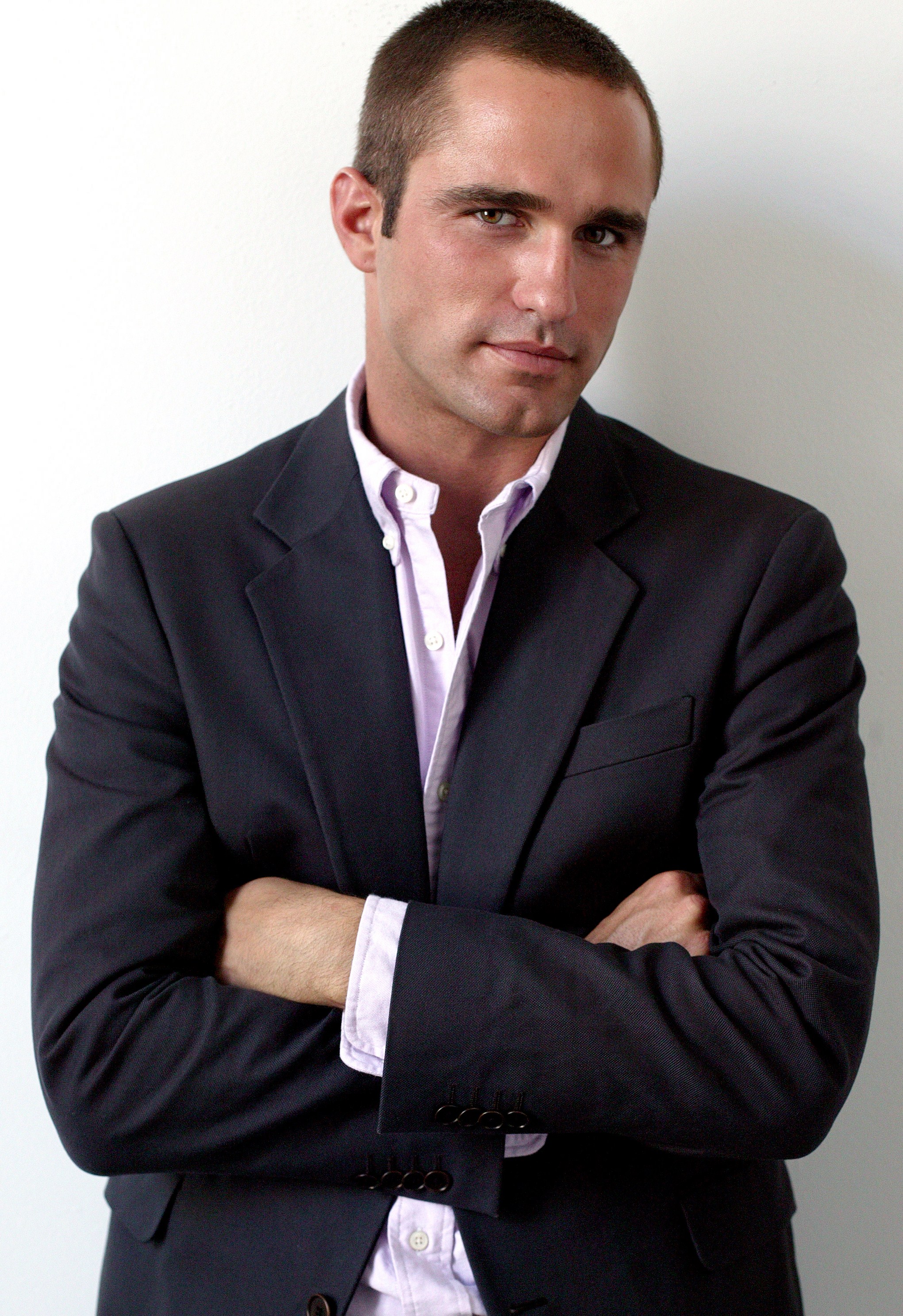 Shanon Ferguson has been appointed restaurant general manager at The Portofino Hotel & Yacht's club signature restaurant, BALEENlosangeles, it was announced by Jeannene Glenn, general manager.
 Ferguson came to The Portofino from its sister hotel, the Edgewater in Seattle's Six Seven Restaurant and Lounge.  Prior to that, he consulted for various companies in Seattle, including the Mackay group (Troiani Ristorante), Brownies Inc. (22 Doors Restaurant and Lounge), Millennium Inc. (The Last Supper Club - Ultra Lounge and Night Club), and others.  At every establishment where Ferguson held positions, the restaurant received awards ranging from top new restaurants and top 5 happy hour, to top 10 for dinner service, top wine lists, city's top lounges, best atmosphere, and best places to take dates.  Ferguson's restaurants also received accolades from The Seattle Times, Seattle Magazine, Seattle Metropolitan Magazine, The Stranger, The Wine Spectator, Food and Wine Magazine, and the Washington Restaurant Association.
In his new role, he will oversee day-to-day operations of BALEEN, and will use his food and beverage acumen to develop ongoing restaurant promotions and wine events.
ABOUT THE PORTOFINO HOTEL & YACHT CLUB
A haven for business and leisure travelers, The Portofino Hotel & Yacht Club is located only seven miles from Los Angeles International Airport, in the beach town of Redondo Beach at King Harbor. The hotel is the only Los Angeles area property located directly on the Pacific Ocean, and more than half of the 161 guest rooms face the waterfront and the remaining rooms offer views of the marina. The Portofino Hotel & Yacht Club offers more than 8,000 square feet of meeting and banquet space, including a freestanding meeting pavilion, with an array of creative, productive and flexible environments to suit all business needs. BALEENlosangeles, the new, all-day dining restaurant, was launched in early 2007. Visit www.hotelportofino.com. (800) 468-4292.  The Portofino is located at 260 Portofino Way in Redondo Beach, Calif. 90277.
---
SALMON FOR DINNER -- Best Choice For Barbecuing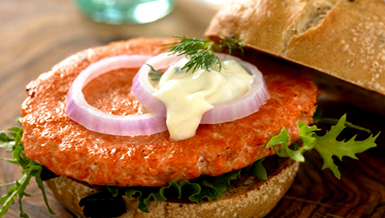 Barbecue season is fast approaching, and before we know it, the smell of burgers and brats will be wafting through neighborhoods all across the country. As you plan for summer barbeque features, please consider salmon. Wild Alaskan sockeye salmon fillets and salmon burgers from Vital Choice Wild Seafood & Organics are great alternatives to the usual burgers and hot dogs. Vital Choice's salmon is sustainably harvested, and comes from well-managed fisheries certified by the Marine Stewardship Council. It's flash frozen immediately after being caught to preserve taste and freshness.
Vital Choice Wild Seafood & Organics offers food with integrity delivered to your door. The menu offers authentic wild Alaskan seafood and fine organic foods, including a variety of flash-frozen wild salmon, seafood, shelfish, canned seafood, organic snacks and treats, Omega-3 supplements and more. The wild blueberries are simply outstanding, as are the many salmon and seafood offerings. Beautiful and healthy gift boxes are their specialty. The company was founded by Randy Hartnell and is located in Bellingham, Washington. for a complete view of all  their wonderful products visit: www.vitalchoice.com.


---
Artichoke Recipe from Italian Cooking Vacations - www.italiancookingvacations.com
Carciofi Bacia e Posa / Stuffed Artichokes
Many people avoid artichokes, thinking they are difficult to prepare. Nothing could be further from the truth. However, remember that if you wish to trim them in advance, you need to rub cut areas with lemon juice and keep in a bowl of cold water to which you've added the juice of a lemon. 
 
Ingredients
(for six people)
 
6 large artichokes
75g homemade breadcrumbs
2 cloves garlic, minced
1 handful finely chopped parsley
Salt and black pepper
Extra virgin olive oil
 
In a small bowl, mix the breadcrumbs, garlic and parsley and season with salt and pepper. Add a good drizzling of olive oil and mix again. Next, trim the stalks and remove external leaves from artichokes. With a very sharp knife, cut off the top 2.5 cm of the artichoke. Rinse well under running water. Holding the base of the artichoke in your hand, hit the head hard on a work surface several times to open it up. Stuff each artichoke with the flavoured breadcrumbs and position in a terracotta casserole dish or pan, packing them tightly. Sprinkle with salt and drizzle with olive oil. Add enough hot water to come up about two thirds of the way up the artichokes and cook over a medium heat, covered, until leaves are tender. Serve hot. 
---
GOURMET EDITION TABLE TOPICS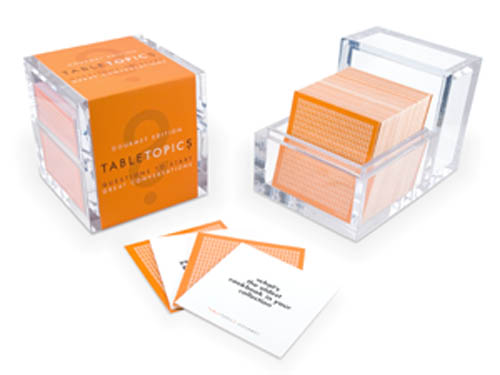 This is a great way to enjoy and evening with friends, and learn everything you need or want to know about communicating with guests before, after or during dinner. The Table Topics vary, but the fun of learning, and sharing your knowledge on good food, fine wine and people can be enjoyed to the max with these entertaining questions. For info visit: www.tabletopics.com
---
GREATER FORT LAUDERDALE'S CHIC DINING SCENE
Twelve new restaurants add to culinary offerings
Having recently expanded its culinary scene, travelers to Greater Fort Lauderdale can now tantalize their taste buds with a dozen new dining options. Restaurants such as Morton's The Steakhouse (downtown Fort Lauderdale), da Campo Osteria, a Todd English restaurant at il Lugano Suite Hotel along the Intracoastal Waterway, and China Grill Fort Lauderdale in the Fort Lauderdale Grande Hotel, also along the waterway, are just a few of the options making stomachs rumble.
The following is a list of 12 new and soon-to-be open restaurants destined to claim a coveted spot within the destination's top ten restaurants:
1.  The newest "kid on the Boulevard" is Bova Prime, located on East Las Olas Boulevard. This Italian Steakhouse has sex appeal with flowing white drapery and a menu with everything from meats to pastas. Signature plates include grilled langostinos (Sicilian style 'charcoal grilled' prawns, baby mache salad and fries) or the steak and lobster (filet mignon and Maine lobster tail Oreganata served with asparagus risotto).
2.  China Grill Fort Lauderdale in the Fort Lauderdale Grande Hotel is set to impress with its Asian-inspired world cuisine and unmatched views of the beautiful Intracoastal Waterway. With the talents of Chef Keyvan Behnam, diners can delight in delicious menu items including lobster pancakes, stir-fried with red chili coconut milk and scallions; lamb spareribs, with a plum sesame glaze; and grilled Szechuan beef, infused with sake, soy, shallots, and cilantro.
3.  In November 2008, internationally renowned chef and restaurateur, Todd English opened his newest restaurant, da Campo Osteria, located in the il Lugano Suite Hotel, a trendy boutique hotel along the Intracoastal at Oakland Park Boulevard. Designed by distinguished architect and restaurant designer, Bob Puccini, da Campo Osteria features panoramic views of the Intracoastal Waterway as well as Northern Italian fare that pays homage to English's Tuscan roots.
4.  Water, water everywhere, helps this seaside place live up to its name. A hot casual eatery along the Fort Lauderdale beachfront, H2O evokes a watery theme throughout and draws an eclectic crowd that ranges from chic professionals to bathing suit-clad beachgoers. Avant-garde metal sculptures of fish continue the watery associations. Pizzas, pastas, burgers, salads and similarly light fare are the order of the day and you can also have breakfast here in sight of the sea.. H2O's menu is rich in Italian flavors, but does mix it up with a few items like the fish taco appetizer.
5.  Jackson's Bar and Grill is Jack Jackson's (Jackson's Steakhouse on Las Olas) latest venture. Located on the 17th Street Causeway, adjacent to the Convention Center, Jackson's Bar and Grille is a casual, contemporary restaurant. The interior design is warm, and a dynamic bar features a water wall and wine room. The menu is a combination of eclectic comfort.
6.  The 8,600 square-foot Morton's The Steakhouse in downtown Fort Lauderdale is located on the ground level of the Broward Financial Center. The restaurant includes Morton's exclusive private boardrooms and Bar 12-21, the place for specialty cocktails and Morton's appetizing Bar Bites menu. The restaurant features an outdoor patio with seating for approximately 55 guests and serves all the Morton's classics.
7.  After nearly 18 years of success in Fort Lauderdale with The Sage French-American Restaurant, restaurateur and chef Laurent Tasic – who has owned restaurants in Paris, Monaco and in the French Antilles – opened the 5,000 sq. ft. Sage Oyster Bar in Hollywood along Harrison Street. The restaurant's menu features some of Chef Tasic's signature creations, such as pistachio brie raspberry sauce, escargot garlic butter, roast duck and the bouillabaisse, and includes American favorites such as ground veal and beef tenderloin meatloaf, steak au poivre and Steak Maurice, a 10 oz. rib eye served with asparagus, mushrooms, brie cheese and fresh raspberry sauce.
8.  The perfect place for a casual weekend night, Smith and Jones from Chef Johnny Vinczencz (Johnny V), features live music and dancing, and affordable comfort food (pulled pork, macaroni and cheese, hot dogs, meatloaf). As great food and outstanding service blend with a cool rock/jazz club vibe, Smith and Jones is a great addition to Las Olas Boulevard.
9.  "You Only Live Once," that is the motto at YOLO, a hip addition to the Las Olas dining scene. Diners will find YOLO to be more than just a restaurant, it is an experience, a place to dine, lounge, and meet up with friends. It features seating for 300, an open kitchen, two bars, and a garden patio with an open fire pit. The separate O Lounge is relaxing and comfortable for drinks. Menu highlights include starters such as chorizo queso fundido and Szechuan calamari, and main plates include cedar-roasted salmon and bourbon mustard glazed pork chop.
10. Set to open in late spring in the new W Fort Lauderdale is Steak 954 from renowned restaurateur Stephen Starr, owner of several restaurants in New York and Philadelphia including Buddakan and Morimoto. A "modern boutique steakhouse," Steak 954 won't be modeled after any of the others in the Starr empire and will be his first South Florida venture..
11. Arriving at Hilton Fort Lauderdale Beach Resort in late spring will be Aquaknox. Serving global water cuisine along the oceanfront, Aquaknox will greet diners with the vibrancy of the cool ocean waters with its contemporary décor and the freshest of seafood.
12. Trulucks, a fish restaurant specializing in the freshest seafood, especially the succulent Florida stone crab, will be opening this summer at The Galleria, between Blue Martini and Red Door Spa.
About Greater Fort Lauderdale
The new Greater Fort Lauderdale is a vibrant, "beach chic" destination offering more than 33,000 hotel rooms at a variety of hotels, resorts, and Superior Small Lodgings, plus new high-end, luxury resorts and more to come. Nearly 11 million annual visitors enjoy Greater Fort Lauderdale's 23 miles of Blue Wave Beaches, 300+ miles of inland waterways that run from the Intracoastal to the Everglades, more than 4,000 restaurants, top shopping, and a thriving arts and culture scene. For more information, contact the Greater Fort Lauderdale Convention & Visitors Bureau at (800) 22-SUNNY or visit www.sunny.org.
---
CELEBRATE EASTER WITH STYLE AT ON SUNSET RESTAURANT
Luxe Hotel Sunset Blvd Offers Easter Brunch with Live Jazz & Easter Bunny
Savor the delights of Easter this year at OnSunset Restaurant at Luxe Hotel Sunset Blvd in Brentwood. Executive Chef Olivier Rousselle has created a lavish Easter Brunch that will be offered on Sunday, April 12, 2009 from 10am – 3pm. On Sunset, the hotel's signature restaurant, will be presenting a special Easter Brunch Buffet menu including an omelette and carving station, seafood ice bar and two decadent dessert stations; a Viennese table and crepe station. A jazz trio will entertain adults and the Easter Bunny will entertain children. There will be alfresco seating on the expansive terrace.
An extensive brunch buffet menu will be offered with a variety of Easter tastes to satisfy spring appetites. Start with a selection of delicious seasonal salads including Jicama and citrus, organic caprese, Asian pear and gorgonzola and roasted beets. Visit the fish and seafood ice bar featuring selections including: oyster in half shell with mignonette sauce, shrimp cocktail, crab claws and king crab legs, as well as home cured gravlax, array of smoked fish, shrimp ceviche and crab salad.
Egg lovers will find a variety of delicious options including omelets made to order with tomatoes, rock shrimp, piquillo peppers,  seasonal mushrooms, scallions, chorizo, herbed sausages, applewood bacon, jalapeno, assorted cheeses and herbs.
 At the carving station enjoy such selections as herb crusted leg of lamb, honey roasted ham with pineapple chutney, roasted whole seabass with romesco sauce, a potato martini bar and a farmer's market vegetable selection.
to make your easter complete, top it all off with a heavenly treat from one of two dessert stations. The crepe station  features french crepes with Nutella, waffles, blueberry pancakes, chocolate, bananas, fresh fruit and berries, syrup and chantilly cream,. The Viennese table showcases assorted artisan breads, croissants, danishes, bagels, pastries, desserts, cakes, fresh fruit and confections.
         The brunch is $52 for adults, $42 for seniors and $28 for children under 10, and children under 4 are complimentary. A character bunny will entertain children with special surprises from 11am –2pm and a jazz trio will play throughout the brunch.
---
              Passover Seder and Easter Brunch
                    get boost from vanilla
Casual cooks and professional chefs alike know that nothing brings people to the kitchen as quickly as the fresh aroma of warm baked goods. And nothing enhances the aroma – and flavor – of a dish more than smooth, creamy, sweet vanilla. Madagascar Bourbon vanilla, with its 300 complex flavors, is among the purest in the world, adding an extra touch of elegance to your holiday meals.
Whether your family will celebrate Easter (Sunday, April 12th) or Passover (sundown Wednesday, April 8th to sundown Thursday, April 16th), crème brûlée, made with Nielsen-Massey Madagascar Bourbon Pure Vanilla, will add elegance and flavor to your menu. Recipes for two versions of this luxurious favorite are provided below.
Easter Brunch
For families celebrating Easter, getting brunch on the table on time can be difficult when church services run long. Assemble this baked French toast recipe on Saturday night to make Sunday morning kitchen prep a breeze. This recipe is convenient for busy families and still offers delicate flavor thanks to an extra measure of pure vanilla extract.
            Crème Brûlée French Toast
            ½ cup (1 stick) butter
            2 tablespoons light corn syrup
            1 cup firmly packed light brown sugar
            6 (about) slices Italian bread, ½ inch thick
            5 eggs
            1 ½ cups heavy whipping cream
            ¼ teaspoon salt
            2 teaspoons Nielsen-Massey Madagascar Bourbon Pure Vanilla Extract
            1 teaspoon Grand Marnier
            1/4 cup firmly packed light brown sugar
¼ cup Nielsen-Massey Madagascar Bourbon Pure Vanilla Sugar
Combine the butter, corn syrup and 1 cup brown sugar in a medium saucepan. Heat over medium heat until the butter is melted, stirring frequently. Pour over the bottom of a 1-quart baking dish coated with nonstick cooking spray. Arrange the bread slices over the brown sugar mixture so that the bead fits snugly in the dish.
Whisk the eggs, cream, salt, vanilla extract and Grand Marnier in a bowl. Pour evenly over the bread. Cover the baking dish with plastic wrap and chill for 8 hours or over night.
Preheat the oven to 350 degrees. Sprinkle 1/4 cup brown sugar and ¼ cup vanilla sugar over the top of the layers. Bake for 40 to 45 minutes or until the top is golden brown. Serves 6.
Passover Seder
Jewish families following the dietary guidelines of Passover are required to avoid foods that contain grains that have been allowed to rise – but it doesn't have to mean avoiding great flavor. Gourmet food specialists report contemporary Jewish families are looking for new dishes to add to their Passover menus. Crème Brûlée, a Kosher dish, provides a sweetly elegant ending to any Passover meal, including the Passover Seder.     
Crème Brûlée
            2 cups heavy whipping cream
            3 tablespoons granulated sugar
            2 Nielsen-Massey Madagascar Pure Vanilla Beans
            3 egg yolks
            1 egg
            ¼ cup granulated sugar
            1/8 teaspoon salt
            ¼ cup granulated sugar
            ¼ cup firmly packed light brown sugar
            Blueberries (or any fresh berries) for garnish
Preheat the oven to 325 degrees. Lightly butter six 4-ounce ramekins. Combine the cream, 3 tablespoons granulated sugar and the vanilla beans in a medium saucepan over low heat. Cook until heated through and steam is rising, stirring constantly.
Whisk the egg yolks, egg, ¼ cup granulated sugar and the salt in a large bowl. Remove vanilla beans from the hot cream mixture, then temper the eggs with the mixture, stirring after each addition of the hot cream mixture. Pour evenly into the ramekins.
Place the ramekins in a 9x13-inch baking pan. Fill the pan with enough hot water to reach approximately one-third of the way up the side of each ramekin. Bake for 40 to 45 minutes or until set. Let stand until cool. Chill, covered, until ready to serve.
Combine ¼ cup granulated sugar and the brown sugar in a bowl and mix well. Sprinkle evenly over the top of each crème brûlée. Torch the top of each ramekin to caramelize the sugars or place the ramekins on a broiler pan and broil until the sugar caramelizes. Garnish with blueberries and serve. Serves 6.
Note: Tempering is slowly adding hot liquid to raw eggs to raise their temperature without causing them to curdle.
---