CULINARY COUP   .   .   .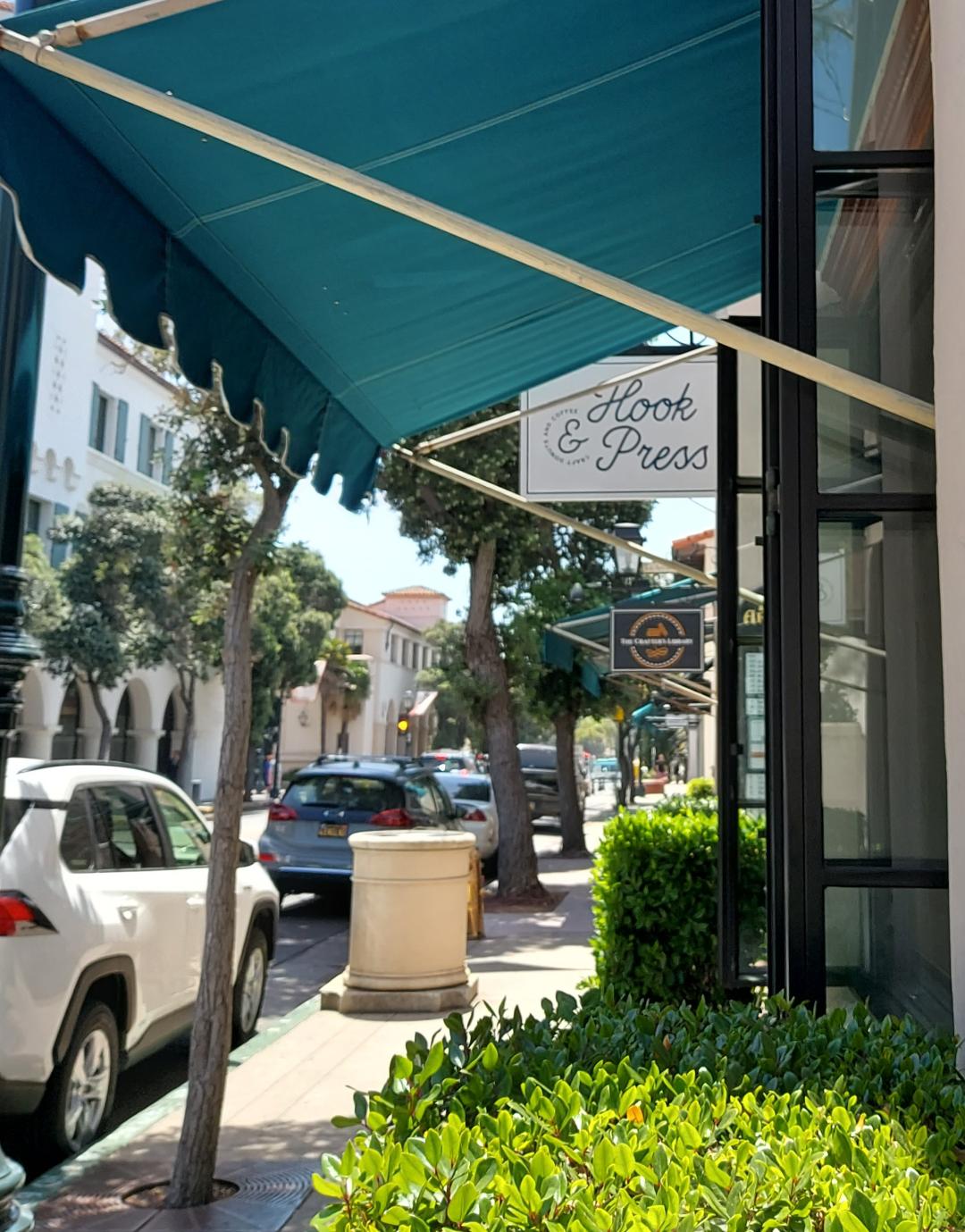 CRAFT DONUTS ON THE MENU IN DOWNTOWN SANTA BARBARA
Hook & Press off La Arcada Plaza Offers Chic Treats with Fine Wine
By Bonnie Carroll
While visiting the library in downtown Santa Barbara I discovered the inviting newly opened Hook & Press Donut Shop on Figueroa Street. Located at what was once a Jeannine's Restaurant. The color scheme and "ice-cream parlor" style has a charming ambiance. The staff are helpful, and the chic bites to enjoy with sophisticated beverages are an exciting surprise. The renowned donuts of Hook & Press are now available in this beautiful new home in downtown Santa Barbara.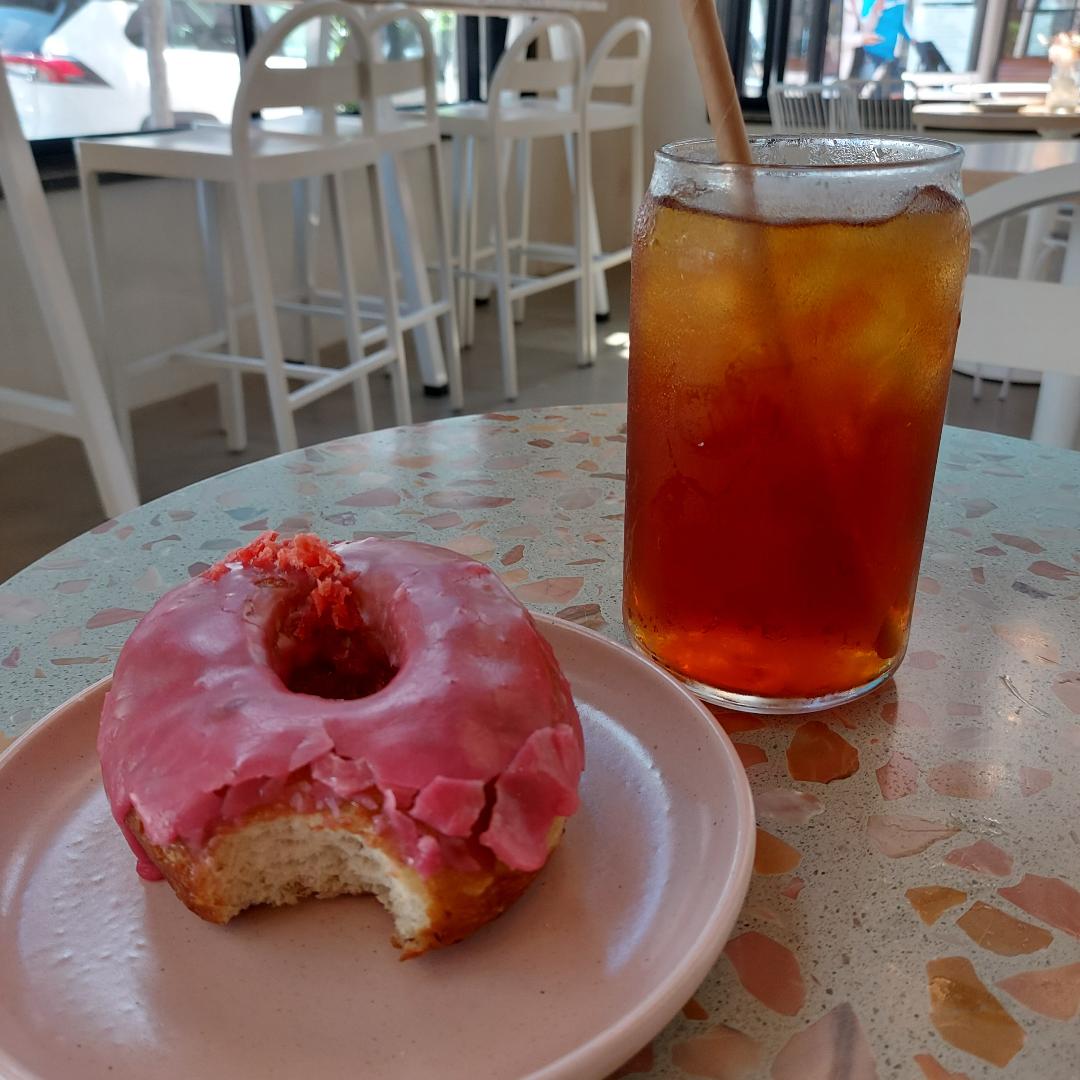 Rose' Donut & Jasmin Tea
I was delighted to find several donuts that were vegan and gluten conscious, and the original flavors of their donuts will make your mouth water. My choice was the rose' donut that did taste like a rose and was gluten free; it was a perfect choice to savor with their delicious, iced Jasmin tea. However, their variety of luscious donuts can also be enjoyed with champagne, one of my favorite rose' wines produced by local winemaker Doug Margerum, specialty waters, pressed juices, and a variety of coffee and tea favorites.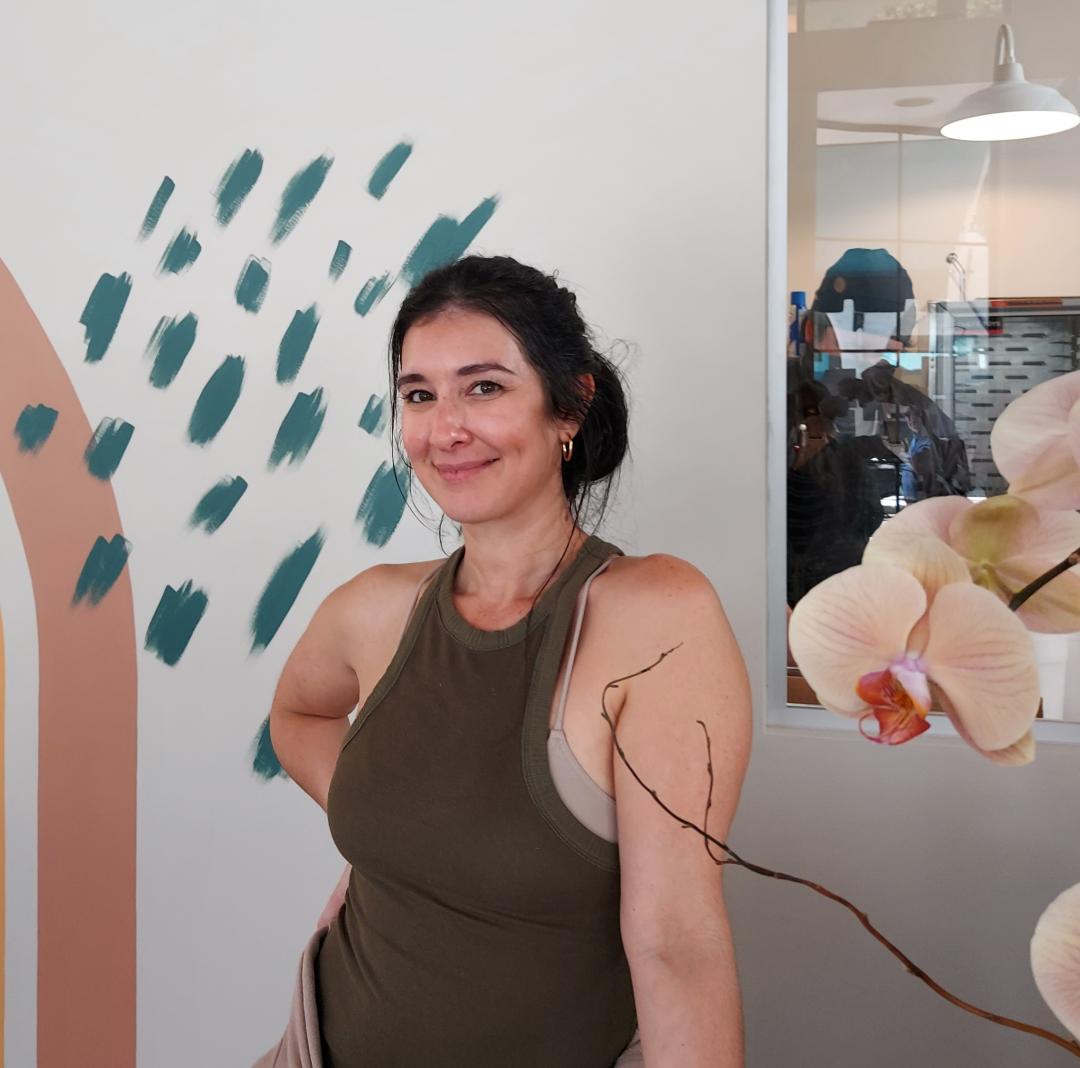 Owner, Denisse Salinas
Owner, Denisse Salinas, shared that she and her partner John Burnett are so happy to finally be open after a long renovation and struggling with pandemic changes. She indicated that Hook & Press would now be serving additional food items for breakfast and lunch. Visit site for great breakfast and lunch items on their menu at http://www.hookandpressdonuts.com/menu.
While I was enjoying my colorful and delicious donut, two separate women came in from local organizations to make advance orders for their upcoming charitable events. To be sure, these are not your usual fast-food donuts. They are unique creations and may seem a bit pricey for some, but they are outstanding and proof of the old idiom that quality supersedes quantity in many instances.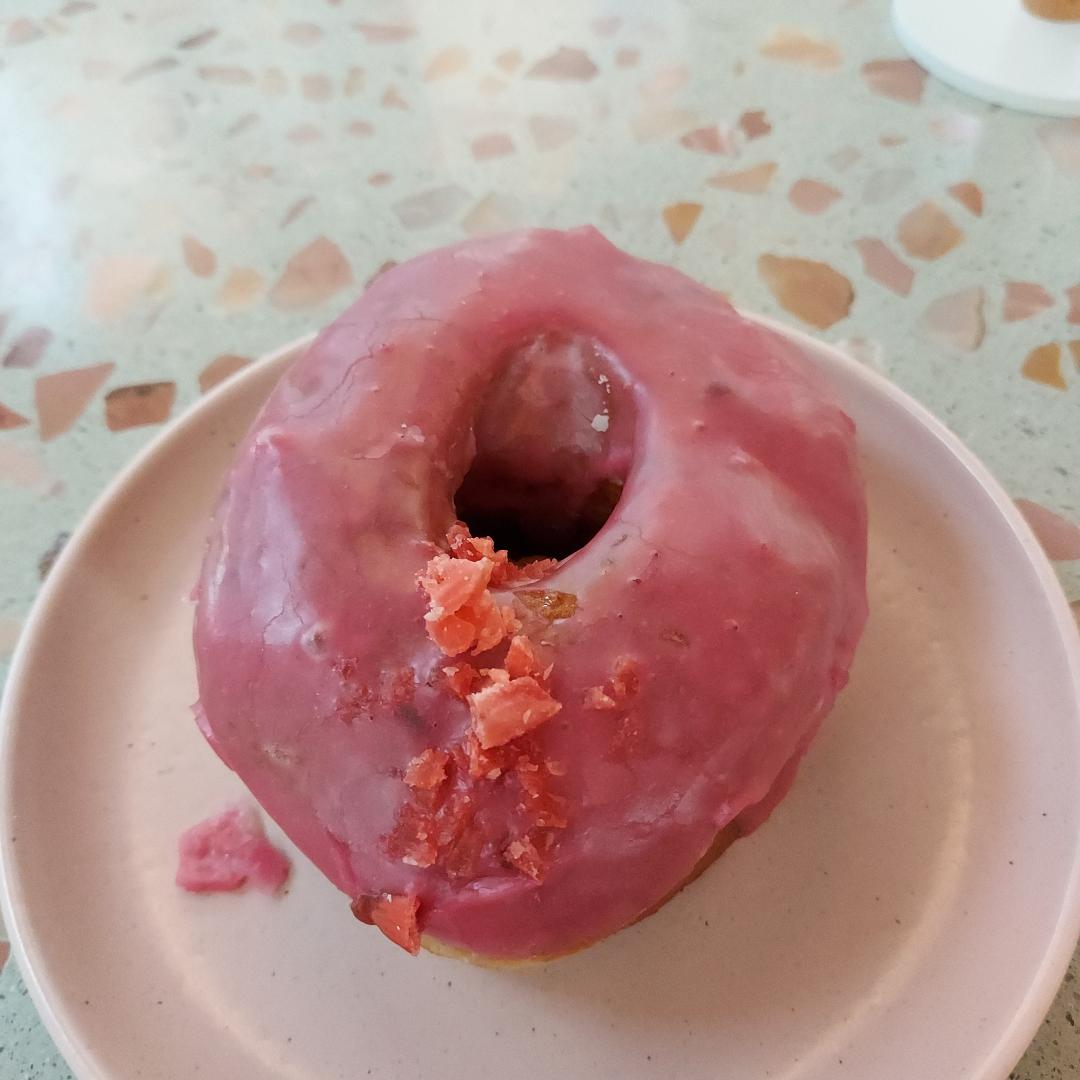 Divine Vegan & Gluten Friendly Donuts
Hope you can treat yourself to one of these sweet delights soon and pair it with a fine wine, delicious coffee, or healthy pressed juice. It is a special escape from the maddening crowd on your way to or from the Santa Barbara Museum of Art or Santa Barbara Library; a special place where you can revel in your own secret epicurean adventure. Hours M-F 7-4 and S-S 8-4. 75-minute free parking in Lot #7.
         HOOK & PRESS Craft Donuts with Coffee, 15 E. Figueroa, 805-869-6636
---