AWARD-WINNING TV ACTRESS CHANDRA WILSON PARTNERS WITH
SARA LEE TO EDUCATE MOMS ABOUT WHOLE GRAIN NUTRITION
March is National Nutrition Month
Photo by Michael Caulfield
© WireImage.com
Image courtesy WireImage.com

In the spirit of National Nutrition Month, Sara Lee is continuing its efforts to increase Americans' consumption of whole grain by partnering with recent Screen Actors Guild Award winner and mother Chandra Wilson, who plays one of television's most famous prime-time surgeons. Wilson is helping draw attention to a recent survey that revealed seven out of 10 consumers mistakenly believe their wheat bread is 100% whole wheat when it isn't and working to educate mothers and families on the importance of whole grains in their diets.
"The bread aisle can be a very confusing place and moms need help deciphering labels," said Wilson. "I recently learned that enriched wheat breads are labeled wheat but are actually made with little whole wheat flour. I too had fed my family a wheat bread assuming it was 100% whole wheat. Now that I know all wheat breads aren't the same nutritionally, I want to help other mothers learn the differences between wheat breads and get their families eating 100% whole wheat."
The partnership aims to help consumers navigate the bread aisle and introduce them to products with a strong nutritional profile. Sara Lee recently launched Sara Lee Soft & Smooth 100% Whole Wheat Bread, the first "no compromise" bread made to please the whole family with a mild taste, smooth texture and 100% whole grain nutrition.
"As a mother of three picky eaters, I understand how hard it is to convince children to eat healthy foods," added Wilson. "Most wheat breads don't offer the nutrition I want for my family. My kids don't like of the flecks and grainy toppings on typical whole wheat bread. So, when Sara Lee introduced Soft & Smooth 100% Whole Wheat Bread, my kids loved the light color, soft texture and mild taste. I'm thrilled they are eating 100% whole grain bread."
Sara Lee Soft & Smooth 100% Whole Wheat has 14 grams of whole grain per slice, no artificial colors or flavors and no trans fats. It's also light in color, offers no toppings or flakes common in whole grain breads.
Whole Grain Background/Survey Findings
Nutrition experts recommend whole grains and consumers know they should eat them. Unfortunately, most consumers don't like them. Of the 650 million traditional loaves of wheat bread baked in the United States in the last year, 477 million (or 73%) lacked 100% whole grain nutrition, according to Information Resources, Inc. data. Moms have a hard time getting everyone in the family to eat bread with a strong whole grain taste and rough texture. Instead they choose enriched wheat bread – made from enriched wheat flour and a small proportion of whole-wheat flour – that deliver on their taste and texture preferences but lack whole grain nutrition.
A recent survey commissioned by Sara Lee Food & Beverage revealed that most consumers who buy enriched wheat bread mistakenly believe they are buying 100% whole wheat bread. Seventy-three percent of survey respondents incorrectly identified their bread as 100% whole wheat when it actually has similar nutritional make-up to traditional white bread.
Other survey findings include:
Fifty percent of traditional wheat bread consumers mistakenly believe their bread is the best nutritional choice.
Only 1 percent of consumers can accurately estimate the amount of whole wheat flour in traditional wheat breads. Most traditional wheat breads have less than 20 percent whole wheat flour.
Sixty-four percent of consumers incorrectly believe brown bread is better for you than white bread and 25 percent mistakenly use a bread's color to determine how healthy their bread is.
"As a down-to-earth, working mother of three who is juggling motherhood, a demanding job and still finds time to grocery shop, Chandra Wilson is a natural fit for the Sara Lee brand," said Peter Reiner, vice president, Sara Lee brands, Sara Lee Food & Beverage. "Chandra has tremendous appeal with mothers who are taking steps to improve the diets of their families. We're thrilled to be working with her and know that Sara Lee Soft & Smooth 100% Whole Wheat Bread has won a place at her family's table because of its great taste and superior nutrition."
---
CHEF WILLIAM BRADLEY OF ADDISON
TO APPEAR AT WORLD-RENOWNED JAMES BEARD HOUSE
Special Beard House Menu To Be Featured at Addison Throughout April
William Bradley, the executive chef at Addison, the highly acclaimed fine dining venue at The Grand Del Mar – an anticipated new resort in San Diego – has been invited to prepare his simple yet inspired Mediterranean-style cuisine at the venerable James Beard House in New York on Tuesday, March 27.
At the Beard House, the culinary showpiece of the James Beard Foundation, Chef Bradley will prepare an ambitious five-course meal utilizing the freshest California ingredients in tandem with decidedly Mediterranean influences. Upon Bradley's return to San Diego, Addison guests will also be able to experience his extraordinary array of delicacies firsthand. From April 1 to April 30, 2007, Bradley's complete Beard House menu, "First Tastes of Spring," will be featured at Addison. Price is $100 ($225 with wine pairings). For reservations, please call (858) 314-1900.
Showcasing the seasonal food and exciting wines that Bradley and head sommelier Jesse Rodriguez will unveil for Beard Foundation members, friends and press, Addison's "First Tastes of Spring" includes:
FIRST TASTES OF SPRING AT THE JAMES BEARD HOUSE
1st Course
Maine Lobster
Spring Garlic Confit, Green Apples, Thyme Flower
Fritz Haag, Riesling, "Brauneberger Juffer-Sonnenuhr," Spätlese, Mosel 2004 (1.5 Liter)

2nd Course
Sea Scallops
Parmesan Purée, Fava Beans, Fines Herbes
Louis Latour, Corton-Charlemagne, Grand Cru 1999 (3 Liter)

3rd Course
Morel Mushrooms
Crème Frâiche, Sweet Marsala Butter
Georges Lignier, Bonnes Mares, Grand Cru 1997 (1.5 Liter)
4th Course
Veal Tenderloin
Smoked Almonds, Tangerines, Pommery Mustard
Viader, Meritage, Howell Mountain 2002

5th Course
Caramelized Brioche Custard
Lavender-Scented Chandler Strawberries
Château Rieussec, Sauternes 1971(1.5 Liter)
Mignardies & Petits Fours
Established in 1986 in honor of James Beard, the late cooking teach, journalist and food guru considered to be the father of American gastronomy, the national non-profit foundation continues to hold true to is mission: "Celebrate, preserve and nurture America's culinary heritage and diversity in order to elevate the appreciation of our culinary excellence." In that spirit, almost every day chefs from fine restaurants and hotels across the country travel to New York City to demonstrate their culinary prowess in the kitchen of James Beard's legendary Greenwich Village home, cooking masterfully prepared meals for Beard Foundation members, friends and press.
The Grand Del Mar is located at 5200 Grand Del Mar Way, San Diego, CA 92130. For more information, please call (858) 350-7600; or visit the website at
www.thegranddelmar.com.
---
Orlando's Rosen Centre Appoints New Head Chef
Award-Winning Hotel Names 30-Year Veteran to Lead Culinary Team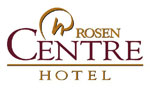 Orlando's award-winning Rosen Centre, part of the largest independently owned hotel portfolio in Florida, now boasts a new award-winning Head Chef, 30-year culinary veteran Michael Rumplik. Phil Caronia, General Manager, recently welcomed Rumplik to the Rosen family.
"With almost 30 years of experience, Michael is a great addition to our award-winning team," said Caronia. "He's worked for some fantastic restaurants and world-class hotels throughout the United States and Germany, and we're looking forward to sharing his incredible talents with our guests."
As Head Chef, Michael Rumplik will be responsible for overseeing all of the restaurants, including the Everglades Restaurant, featuring superb dining in a beautiful themed setting that captures the atmosphere of the Florida Everglades, and Café Gauguin, the hotel's casual dining option offering full-service menus and extensive buffets, as well as meals for convention guests. He also will manage staffing and overall food presentation.
"Everyone in the Orlando hospitality business knows the Rosen name and its reputation for quality and guest service," said Rumplik. "I've worked at many great hotels and restaurants, but working for Mr. Rosen and becoming Head Chef at Rosen Centre is truly a privilege."
Before being named head chef, Rumplik spent nearly eight years working as the executive chef at the Rainforest Café in Disney's Animal Kingdom, where he helped develop new menus for the chains' restaurants throughout the United States.
Prior to working for Rainforest Café, Rumplik honed his culinary expertise at restaurants and hotels in nine cities in the United States and Germany over the course of 22 years, including the Peabody Hotel in Orlando and Memphis, Walt Disney World Dolphin Resort, Biltmore Plaza Hotel in Providence, R.I., and the AMFAC Hotel and Resort in Dallas.
Rumplik has received honors for both his culinary skills and his people skills — he won Meeting & Conventions Magazine Gold Platter award for Catered Food and Beverage for six consecutive years from 1992 to 1997, and was named Supervisor of the Year in 1983 by the AMFAC Hotel and Resort. Rumplik graduated from Johnson and Wales School of Culinary Arts in 1976.
The award-winning 1,334-room Rosen Centre sets a spectacular standard of hospitality, service and value. The hotel recently won Meeting & Convention's Gold Platter and Gold Key awards, as well as Corporate & Incentive Travel 2006 Award of Excellence. Rising 24 stories, this premier hotel offers a highly respected professional staff and outstanding accommodations. Adjacent to the Orange County Convention Center, it is an ideal headquarters hotel that caters to virtually every meeting need of groups from 10 to 4,000. Rosen Centre combines impressive meeting capabilities with resort-style luxury in a world-class meeting and vacation destination.
Rosen Centre is at the center of Orlando's famous theme parks, only 15 minutes from downtown Orlando, just a short stroll from the Pointe Orlando shopping, dining and entertainment complex, and only 12 minutes from Orlando International Airport. Guests of Rosen Centre enjoy six restaurants and lounges, as well as the Body & Sol Spa, a newly renovated fitness center featuring state-of-the-art equipment, a heated tropical pool and lighted tennis courts. For more information, visit
www.rosencentre.com or call (800) 204-7234.
---
Roth Käse USA, Ltd. Covers Globe with


Simultaneous Successes at Cheese Competitions
– Roth's Private Reserve wins Best of Class/First
Runner-Up at US Championships
Roth Käse USA, Ltd added seven new awards to its long list of winning cheeses at the recent US Championship Cheese Contest in Milwaukee, Wisconsin and the World Cheese Awards in London, England, both held on March 14th, 2007.
US Championship Cheese Contest
Among the 1,158 entrants at the 14th Biennial US Championship Cheese Contest, Roth Käse garnered 3rd place awards with their Buttermilk Blue four-ounce crumbles and Braukäse entries. Roth's Private Reserve, a raw milk Alpine-style cheese reminiscent of Beaufort, won Best of Class in the Smear-Ripened category. The cheese then moved on to the Championship round to compete against the top performers in each of the other 53 categories. Roth's Private Reserve scored an impressive 98.82, becoming the US Champion Cheese Contest's First Runner-Up. "Curing raw milk cheese to achieve consistent quality is not an easy task," says Roth Käse CEO Fermo Jaeckle, "and we are thrilled with the success of Roth's Private Reserve!"
Award
Roth Käse Winner
Category

---

1st Runner-Up Overall
Roth's Private Reserve
Championship Round
Best of Class
Roth's Private Reserve
Smear-Ripened Cheeses
3rd Award
Braukäse
Smear-Ripened Cheeses
3rd Award
Buttermilk Blue Crumbles
Retail Packaging
World Cheese Awards
Across the pond, Roth Käse realized further recognition at the World Cheese Awards in London. Among the 2000 entries in this prestigious international competition, Roth Käse triumphed in three separate categories: GranQueso (semi-hard category) won silver; Rofumo (smoked cheese category) and Lace Käse (reduced fat category) each seized bronze awards.
Award
Roth Käse Winner
Category

---

Silver
GranQueso
Semi-Hard cheese not in any other class
Bronze
Rofumo
Other Smoked cheese, soft/semi-soft
Bronze
Lace Käse
Reduced Fat cheese, unpressed
Visit: www.rothkase.com