KIDS KALEIDOSCOPE  .  .  .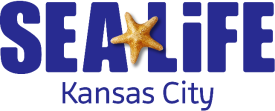 Mermaids Are Back At SEA LIFE Kansas City!
Come Shell-abrate this Limited Time Only Event Fri – Sun, October 28 through November 13th

These seven magical maidens are a fanta-sea come true! Watch as the mermaids dive into the Ocean Exhibit with sea turtles, sharks, and other aquatic friends. The dives will take place between 10:30 – 12 pm and 2 – 4:30 pm Friday – Sundays, October 28 – November 13th. The Meet & Greet on land opportunities will occur between 11 – 6 pm.
Mermaid dives and meet and greets are included with the cost of general admission to SEA LIFE Kansas City Aquarium. For more information, please visit Mermaid event at SEA LIFE Kansas City (visitsealife.com)

About SEA LIFE
SEA LIFE is the world's largest family of aquariums and includes 10 SEA LIFE Aquariums in North America including SEA LIFE Arizona, Charlotte-Concord, Dallas/Fort Worth, Kansas City, Mall of America, Michigan, New Jersey Orlando, and San Antonio from its origins in 1979 in Oban, Scotland, SEA LIFE now provides immersive marine experiences in nearly 50 locations in 17 countries around the world.  We aim share our passion for the creatures of the oceans and to make our guests fall in love with them. www.visitsealife.com.
See www.merlinentertainments.biz for more information and follow on Twitter @MerlinEntsNews
About Merlin Entertainments plc
Merlin Entertainments plc is a global leader in location-based, family entertainment. As Europe's number one and the world's second-largest visitor attraction operator, Merlin now operates more than 130 attractions, 19 hotels and 6 holiday villages in 25 countries across four continents. Merlin's purpose is to deliver memorable experiences to its 67 million guests around the world, through its iconic brands and multiple attraction formats, and the commitment and passion of its 28,000 employees (peak season). Visit: www.merlinentertainments.biz for more information and follow on Twitter @MerlinEntsNews
Making Magic with Merlin content has a dedicated YouTube and Facebook page.
___________________________________________________________________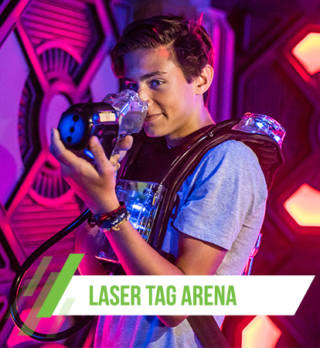 WonderWorks Pigeon Forge Announces Fun Fall Family Programs
WonderWorks TN has a variety of educational opportunities for the fall
WonderWorks Pigeon Forge has plenty of fun educational activities and opportunities for families to check out this fall. There are programs for everyone in the family to enjoy and offerings that educational groups won't want to miss out on. From the youth art contest, Homeschool Days, WonderKids Nominations and more, WonderWorks is a can't miss spot for students and families this fall. 
"Although our annual art contest is a relatively new program, it is already a favorite of both our guests and the WonderWorks team," says Joseph Baumgartner, general manager of WonderWorks Pigeon Forge. "We can't wait to see what our local students have created! Winning art pieces will be viewed by thousands of visitors annually." 
WonderWorks Pigeon Forge offers over 100 hands-on interactive exhibits all year long. These exhibits are related to STEM (science, technology, engineering, and mathematics) topics, while still providing all-day fun. Additionally, WonderWorks strives to provide unique programs that align with their mission of sparking the imagination and inspiring the next generation of scientists, leaders, and creatives. They offer limited-time activities that will enhance students' learning experience and get young people interested in science and art.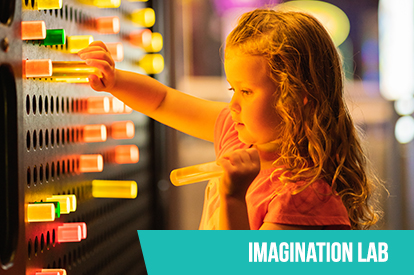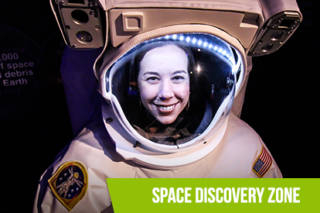 Here are the 2022 fall programs at WonderWorks Pigeon Forge:
Youth Art Contest

 

- Local student artists are invited to enter the annual art contest for a chance to have their work displayed in the SMART: Smoky Mountain Youth Art Gallery inside WonderWorks. Students, teachers, or parents can submit artwork on the

 

website

. This year's contest theme is "Brought to Light," which explores what happens when thoughts, theories, and fantasies are given a chance to shine.

WonderKids

 

– This student achievement program spotlights the accomplishments that students make in the categories of "Strength through Adversity" and "Future Scientist." Those interested in science and learning can be recognized for their hard work. Teachers can nominate students online beginning November 7, 2022.

Field Trips

 

– WonderWorks Pigeon Forge is offering interactive, educational field trips for school groups, homeschool groups, sports teams, after-school programs, educational organizations, and more. The facility offers two floors of exhibits that combine fun and learning. Educational add-on opportunities, group rates, and lunch options are also available. More information on the field trip program can be found

 

online

.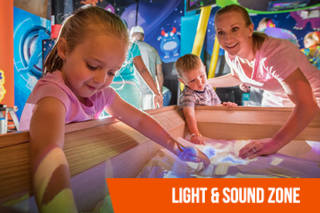 "If you're a local teacher who has a student with a passion for the sciences or who demonstrates resilience in the face of adversity, be sure to nominate them as a WonderKid this November," says Kerensa Archer, education sales manager of WonderWorks Pigeon Forge. "We want to inspire students to keep up the great work!"
WonderWorks Pigeon Forge offers 42,000 square feet of "edu-tainment," billing itself as an amusement park for the mind. It offers over 100 hands-on exhibits covering natural disasters, space discovery, imagination, physical challenges, a far-out art gallery, and a light and sound zone. They also offer birthday party packages and corporate event space. For more information, visit https://www.wonderworksonline.com/pigeon-forge/.
About WonderWorks
WonderWorks, a science-focused indoor amusement park, combines education and entertainment. With over 100 hands-on exhibits, there is something unique and challenging for all ages. Feel the power of 71 mph hurricane-force winds in the Hurricane Shack. Make giant, life-sized bubbles in the Bubble Lab. Get the NASA treatment in our Astronaut Training Gyro and experience zero gravity. Nail it by lying on the death-defying Bed of Nails. Conquer your fear of heights on our indoor Glow-In-The-Dark Ropes Course. To learn more, visit https://www.wonderworksonline.com/pigeon-forge and follow @WonderWorksTN on Facebook and Twitter.
♦  ♦  ♦
---