KIDS K PAGE  . . .
POPPY MARCHE' AT CORAL CASINO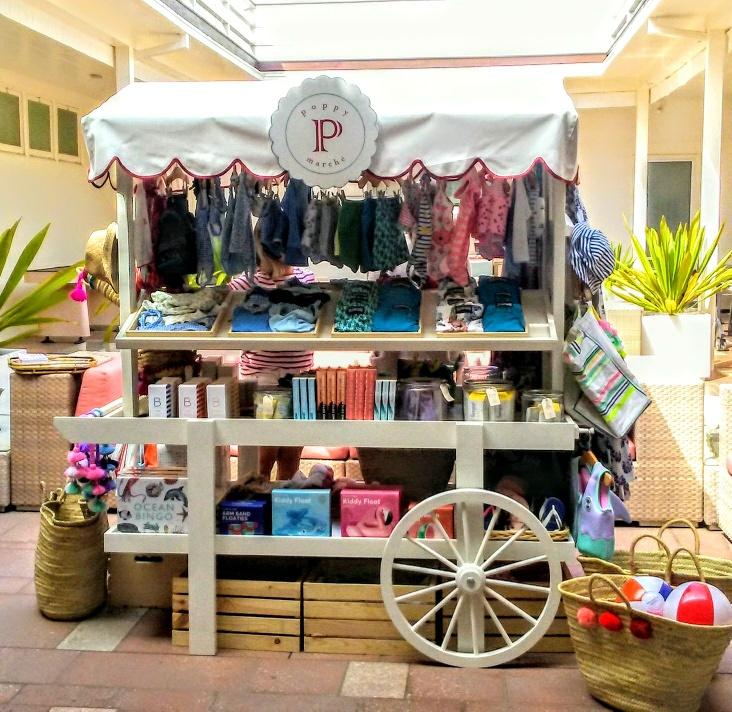 Poppy Marche' an adorable new shop in the Montecito Country Mart held a special event at Coral Casino to promote their lovely gift cart that will offer beautiful children's gift items to members of the exclusive beach and pool club on Butterfly Beach.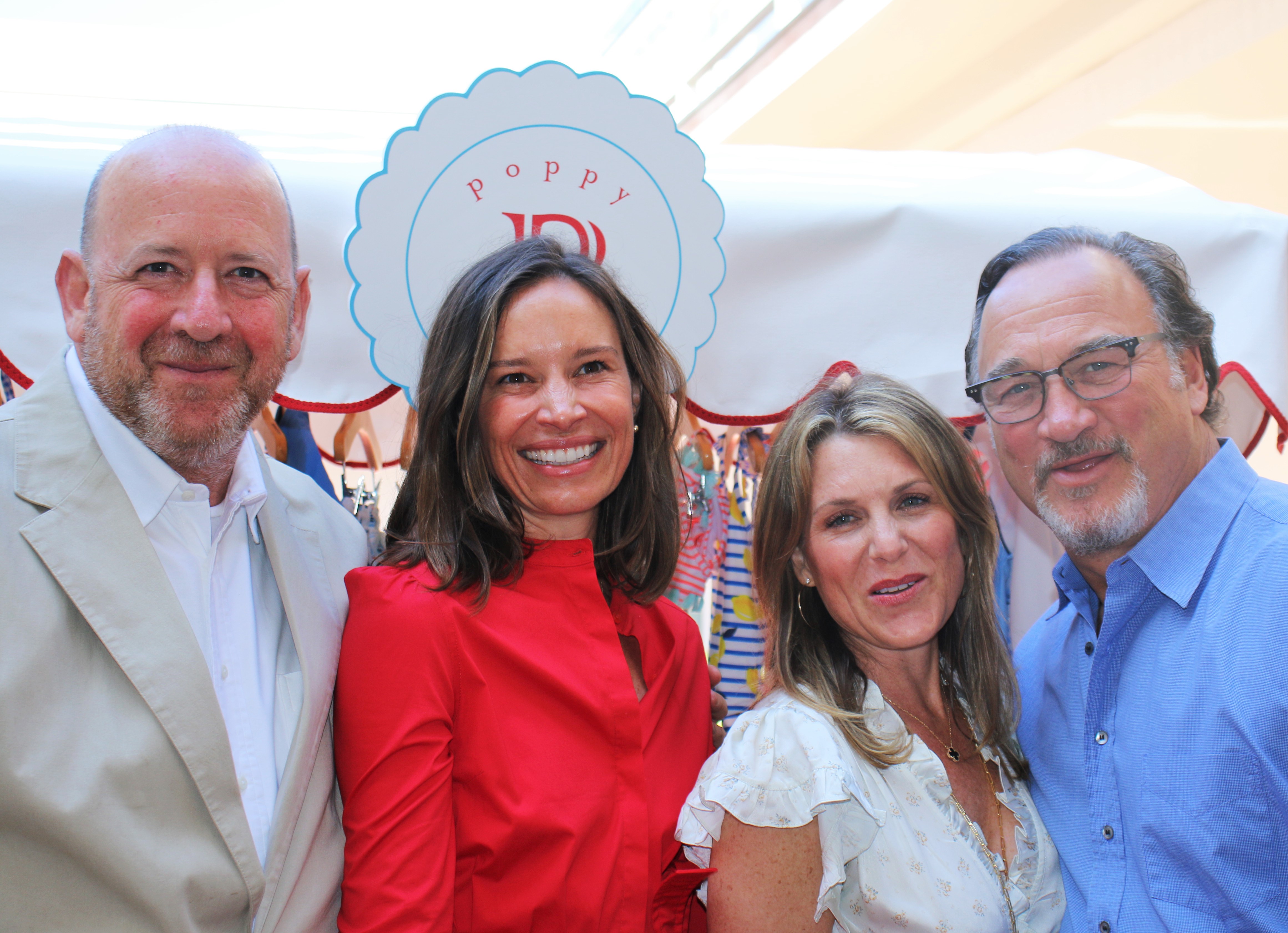 The Poppy Marche' owners and their enthusiastic husbands were greeting guests and sharing details on the lovely shop located in the Country Mart in Montcito California and the beautiful gift cart that will be  fixture in the Coral Casino Beach and Swim Club located across the street from Four Seasons Biltmore Resort & Spa in Montecito.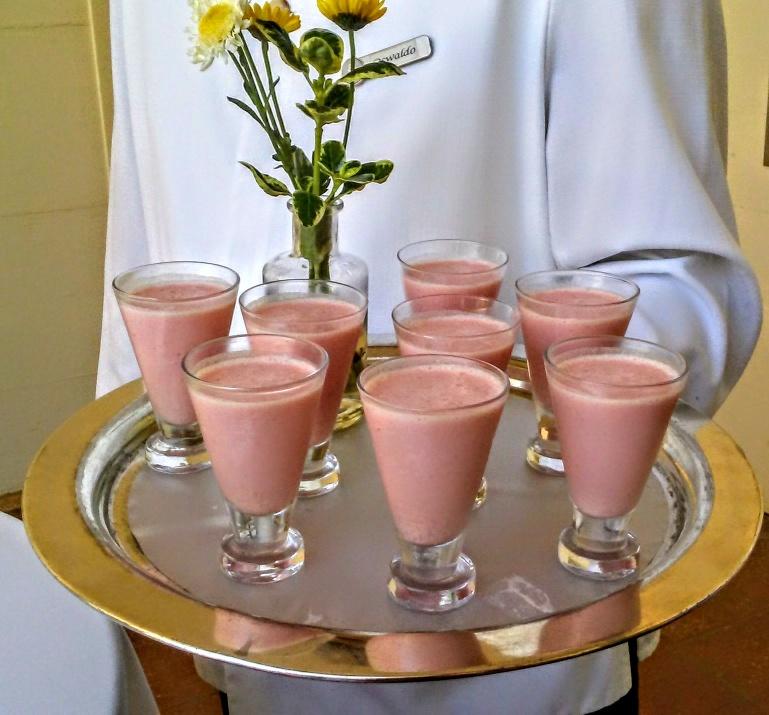 The Chef prepared divine bites and sips for big and small guests including delicious grilled cheese bites, shrimp skewers, yougurt cocktails, and an assortment of wine and rose sips for adults. It was a charming introduction to the beautiful swim/beach related gifts that will be available for guests at the Coral Casino this summer and a good time was had by all.  Visit www.poppymarche.com.
____________________________________________
KIDS KALEIDOSCOPE   .   .   .
Newly Re-opened Circle V Ranch Camp for Kids Ages 7-13 Has Space & Scholarships Still Available for Last Summer 2019 Session
~Traditional camp just 20 minutes from Santa Barbara offers 6 days/5 nights of summer fun for $600
Circle V Ranch campers enjoy a variety of activities, fun and fellowship during six days/five nights themed session for kids ages 7-13. Spaces and scholarships are still available for the "Talent Show Week" from August 3-8, 2019.

Ray Lopez, Director of Circle V (Vee) Ranch Camp, located across from Cachuma Lake in the Santa Ynez Valley just 20 minutes from Santa Barbara, has announced that spaces and camperships (scholarships) are only available for the summer 2019 session from Saturday, August 3 to Thursday, August 8 with the theme of Talent Show Week. Deadline to submit an application to attend is July 18, 2019.
Each Circle V Ranch Camp session is six days and five nights of traditional supervised summer fun for boys and girls ages 7 to 13. Campers enjoy activities including archery, arts & crafts, hiking, swimming in the pool, learning about nature, reading skills, painting, photography, playing baseball, basketball, ping pong, foosball, soccer, miniature golf and of course, campfires, skits and singing. There is no TV, radio or internet access to affect the experience. Campers stay in cabins and three nutritious daily meals served family-style in the Dining Lodge are not only for food but also for camaraderie and fellowship.
Circle V Ranch Camp was founded by the Society of St. Vincent de Paul Los Angeles in 1945 and has been located on 30 acres in the Los Padres National Forest in Santa Barbara County since 1990. In summer 2016, the camp hosted more than 1,000 children for this time-honored experience. Circle V Ranch Camp has reopened this summer for the first time since the July 8, 2017 Whittier Wildfire forced the closure due to damage to the health lodge, craft cabin and water treatment facility which have since been repaired.
The Circle V Ranch Camp fee for six days/ five nights including lodging, all meals, activities, recreation and supervised fun is $600 per child. "Camperships" (scholarship funds made by individuals and groups' donations) are available for qualified campers and reduce fees to as low as $100 per child. For complete information, visit http://www.circlevranchcamp.org/datesthemesfees.html
Parents/guardians are encouraged to contact the Society of St. Vincent de Paul Circle V Ranch Camp main registration office at 323-224-6213 to receive the Camp application or apply online at www.circlevranchcamp.org 
______________________________________________
SANTA BARBARA ZOO
NOW LIVE:
Watch wild endangered California condor chick live on 'Condor Cam'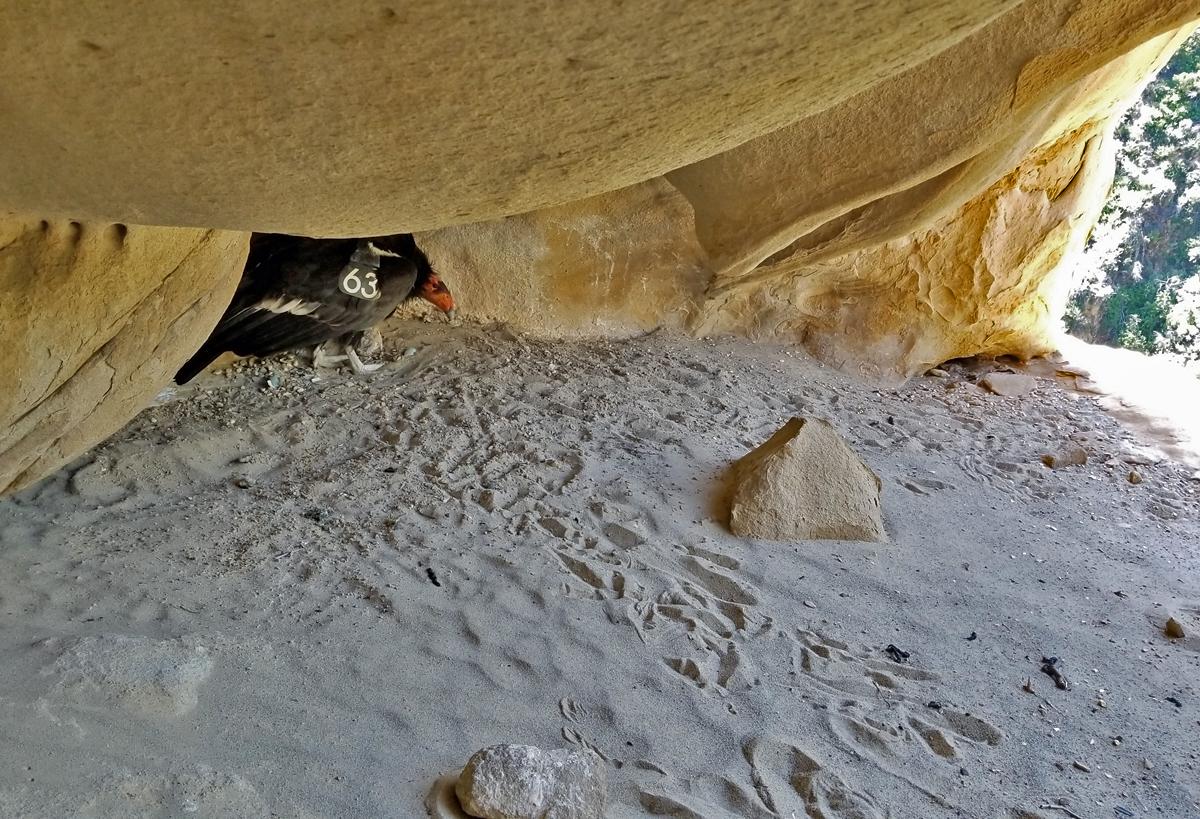 People across the world can get up-close-and-personal with an endangered California condor chick in real-time through live streaming video of a cliff-side nest in a canyon on the U.S. Fish and Wildlife Service's Hopper Mountain National Wildlife Refuge in Ventura County, California.
California condor chick #980 hatched on April 10. Its parents are nine-year-old female condor #563 and 19-year-old male condor #262. This is the pair's first nesting attempt together and their first year on the livestreaming Condor Cam as a pair. This is female condor #563's second attempt at raising a chick, and the chick's father, condor #262, fledged one other chick in the past with a previous mate.
Followers of the California Condor Cam watched a chick hatch live in the wild for the first time in history from another cliff-side nest on Hopper Mountain NWR in 2015. Since then, livestreaming video of California condor chicks have gained worldwide attention – attracting hundreds of thousands of viewers from all over the world.
"Today's technology allows researchers like us to observe nests in remote locations without having to trek into the backcountry and wait for days, sometimes weeks, at observation blinds for a glimpse of the condors," says Dr. Estelle Sandhaus, the Santa Barbara Zoo's director of conservation and science. "With this live stream, the public can share in the thrill of seeing these rare and highly endangered birds care for their chick, and follow its development before it takes its first flight. What was once only seen by a few scientists is now available to anyone with an internet connection."
In California, wild condors nest, roost or fly in the mountains of Monterey, San Benito, San Luis Obispo, Santa Barbara, Ventura, Los Angeles, Kern, Tulare and Fresno counties, and the western Sierra Nevada Mountains.
The 2018 nesting season was a record-breaking one, with 12 nests in the mountains of Ventura, Santa Barbara and Kern counties. Six of those nests were successful, the most ever in the Southern California flock.
"The success of last year's nesting season was really monumental for the condor recovery program and a testament to the hard work of all the partners involved in this effort," said Nicole Weprin, wildlife biologist with the Service's California Condor Recovery Program. "We're hopeful for another successful nesting season this year, and thrilled that the public can share in our excitement by watching the Condor Cam."
The number of California condors dropped dramatically in the mid-20th century, leading the Service to designate the species as endangered under the Endangered Species Act. By 1982 there were only 22 of the iconic birds left in the wild. Today, due to intensive, ongoing captive breeding and recovery efforts led by the Service in conjunction with multiple public and private partners, the California condor population has grown to just under 490 birds worldwide, with more than half of the population flying free.  
Today the number one killer of California condors is lead poisoning, caused by condors feeding on carcasses containing lead bullet fragments. Peer-reviewed research shows that lead poisoning is a serious health problem for both wildlife and humans, and the Service is working with partner organizations and the hunting community as it transitions to the use of non-lead ammunition alternatives. Hunters are continuing their proud tradition of wildlife conservation by using these non-lead alternatives.
Another threat specific to condor chicks is "micro trash." Micro trash are small coin-sized trash items such as, nuts, bolts, washers, copper wire, plastic, bottle caps, glass, and spent ammunition cartridges. Condor parents collect these items and feed them to their chick, which can cause serious problems with the chick's development. While it is not completely understood why this occurs, many biologists believe that the condor parents mistake these items for pieces of bone and shell which provides a source of calcium if fed to the chick.
Conservation efforts toward the recovery of the California condor are achieved only through partnerships amongst federal and state agencies, together with private landowners and organizations. The Pole Canyon Condor Cam is made possible through access provided by private landowners, and through the financial and technical support of the U.S. Fish and Wildlife Service, Santa Barbara Zoo, Cornell Lab of Ornithology, the Western Foundation of Vertebrate Zoology, Disney Worldwide Conservation Fund, and Friends of California Condors Wild and Free. 
"The condor cams are unlike any other offering on the internet. Each year we've streamed from a different site and pair, and the differences among all these nests and individuals have given viewers a unique opportunity to understand more of the richness and variability of the condor's life history," said Charles Eldermire, Cornell Lab Bird Cams project leader. "That's not just good for viewers—it's good for the condors, too."

To watch the Condor Cam, visit: www.allaboutbirds.org/condors
The Santa Barbara Zoo is located on 30 acres of botanic gardens and is home to more than 500 individual animals in open, naturalistic habitats. It is accredited by the Association of Zoos & Aquariums (AZA), representing the highest level of animal care, and participates in AZA cooperative programs for endangered species including Asian elephant, California condor, Channel Island fox, and Western lowland gorilla, among others. Visit www.sbzoo.org.
The Western Foundation of Vertebrate Zoology (WFVZ) is both a natural history collection specializing in eggs and nests of birds from all over the world, and a research and education institution dedicated to studying and teaching about the conservation of the world's bird species.  The WFVZ has contributed information to thousands of research projects since its inception in 1956. Visit us at www.wfvz.org, and on Facebook and Instagram.
___________________________________________________________________
---