February 2009
TEEN TIMES by Cody Chandler Hilton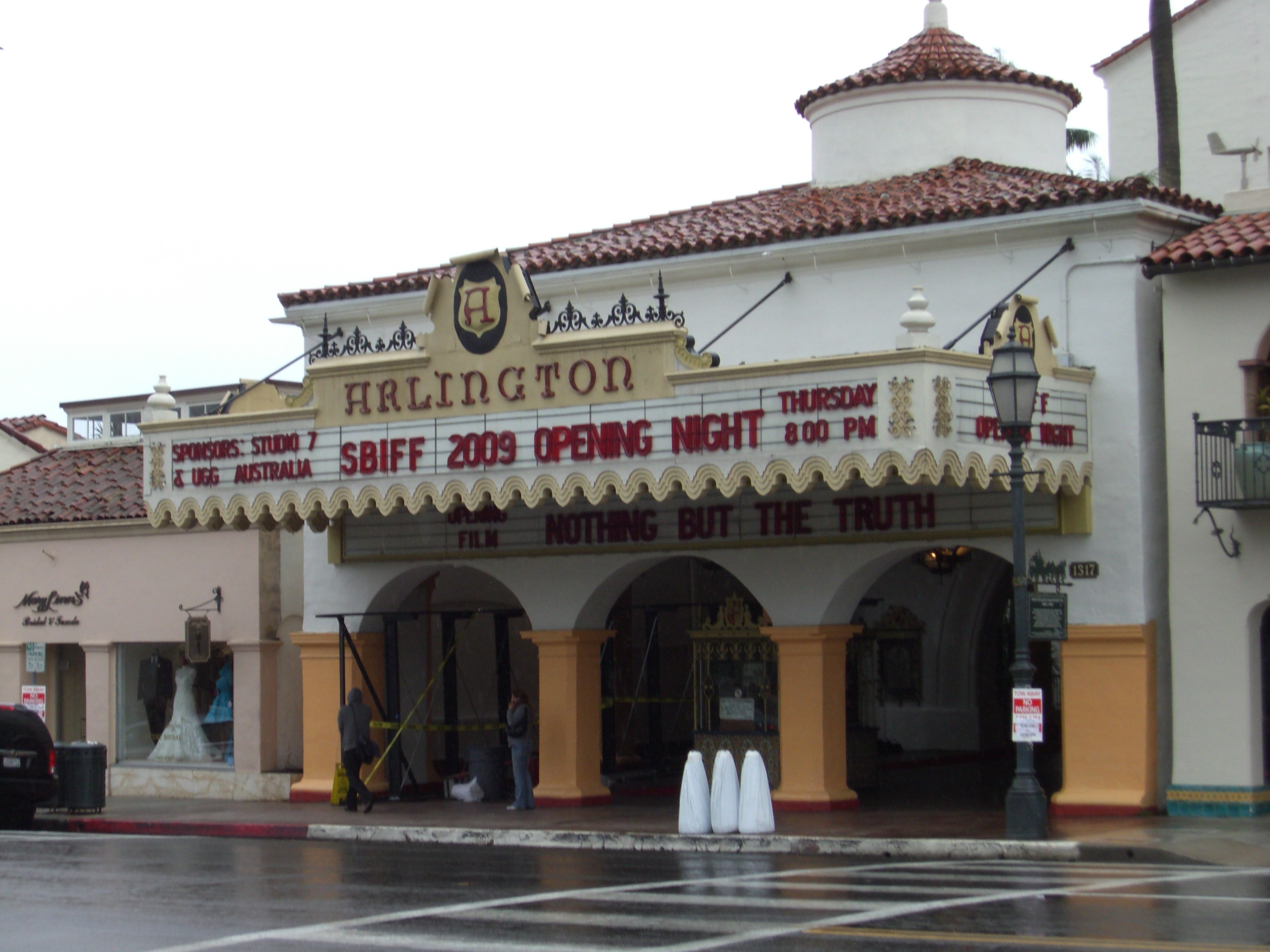 The Santa Barbara International Film Festival held their 24th annual at many of the local theatres in the city during late January and early February.  The schedule included the "Applebox" collection of films for kids and their families, as well as some great documentaries. I found "Inventing LA: The Chander's and Their Times," a documentary on the Chandler's who started the Los Angeles Times very interesting, especially when this is one of our family names. The photo history of LA from the 1800s to 2009 was very educational, and learning about the men who built a great newspaper was also interesting.
Some great animaged films I would recommend are WALL-E and "How Children Fly" "It's Not Me, I Swear! was a very funny movie about a family in French Canada that really made everyone laugh. The ten year old brother does things that most kids think of but never do. This movie was unreal, but so funny!
Thanks for reading the column. Hope to see you next month.
---
THE REPUBLIC OF TEA INTRODUCES NEW LITTLE CITIZENS' HERB TEAS

THE FIRST LINE OF NATURALLY CAFFEINE-FREE, ORGANIC ROOIBOS-BASED,

FAIR TRADE CERTIFIED HERBAL TEAS FOR CHILDREN

-- $1 from every tea tin sold will help Room to Read educate the world's children --

The Republic of Tea's new LITTLE CITIZENS' HERB TEAS, enjoyed hot or iced, is the first line of naturally caffeine-free, organic Rooibos based, Fair Trade Certified herbal teas for children. For every tin of LITTLE CITIZENS' HERB TEAS sold, The Republic of Tea will contribute $1 to Room to Read, an organization that impacts the lives of millions of children in the developing world by providing the lifelong gift of education.  Through this partnership, The Republic of Tea will provide funding to establish bi-lingual libraries for underprivileged children in South Africa, as well as help Room to Read establish libraries in other countries in need.

 

THE LITTLE CITIZENS' HERB TEAS are Fair Trade Certified by TransFair USA.  The collection offers three flavors, including: STRAWBERRY VANILLA TEA, TANGERINE TEA and APPLE CHERRY TEA. This line is made from organic Rooibos (ROY-Boss) or Red Tea, a naturally caffeine-free, anti-allergenic herb from South Africa, recognized for remarkable antioxidant properties and as an aid to the immune system.  Rooibos is paired with only the highest quality herbs (not standard commodity tea herbs) and all-natural ingredients to produce each tin of LITTLE CITIZENS' HERB TEAS.

 

Room to Read, founded by John Wood in 2000, is a leader in providing educational opportunities to underprivileged children around the world.  Room to Read was established based on the belief that education is crucial to breaking the cycle of poverty in the developing world.  Since then, the organization has supported nearly two million children by catalyzing the construction of more than 700 schools and 7,000 bilingual libraries with 5 million books and supporting the education of over 7,000 girls.  Room to Read is providing opportunities that change children's lives and communities throughout Bangladesh, Cambodia, India, Laos, Nepal, South Africa, Sri Lanka, Vietnam and Zambia.  Its goal is to create an additional 5,000 libraries, bringing education to five million children by 2010. Please visit:  www.roomtoread.org.

 

LITTLE CITIZENS' HERB TEAS are sold separately and have a suggested retail price of $10.50 for a tin containing 36 unbleached, round tea bags, free of unnecessary strings, tags or staples. The cost per serving is less than .30 per tea bag.  LITTLE CITIZENS' HERB TEAS are available nationwide at select natural and specialty food stores, through the company Web site, (www.REPUBLICofTEA.com), The Republic of Tea's mail-order catalogue and by calling 800.298.4832.

 

LITTLE CITIZENS' HERB TEAS are contained in The Republic of Tea's signature tea tin. Each label depicts a fanciful, richly-colored image of the LITTLE CITIZENS' HERB TEAS mascot, Bamboo the panda bear and his animal friends enjoying tea and books amid exotic locations including India, South Africa and Vietnam.  In addition to brewing instructions and ingredients, each label, in words and graphics, tells a tale of Bamboo and his adventures, as well as the history and mission of Room to Read. Children can discover a different story of Bamboo and his reading friends on each of the three LITTLE CITIZENS' HERB TEA tins.

 

The Republic of Tea enriches people's lives -- emphasizing a Sip by Sip Rather Than Gulp by Gulp lifestyle -- through premium teas, education and innovation. Founded in 1992, The Republic of Tea sparked a specialty tea revolution. The brand offers an unequaled selection of the highest-quality teas, herbs and ready-to-drink unsweetened iced teas, available exclusively at specialty retailers throughout North America and the first varietal glass bottled iced teas for fine restaurants and hotels. Further, The Republic of Tea is mindful of how its actions impact on the greater community and actively supports worthy organizations like Sunny Hills Services, Susan G. Komen for the Cure, the Prostate Cancer Foundation, Room to Read and The Ethical Tea Partnership. For more information, please visit www.REPUBLICofTEA.com or call 1.800.298.4832.

 

 

 
---