KIDS K PAGE ---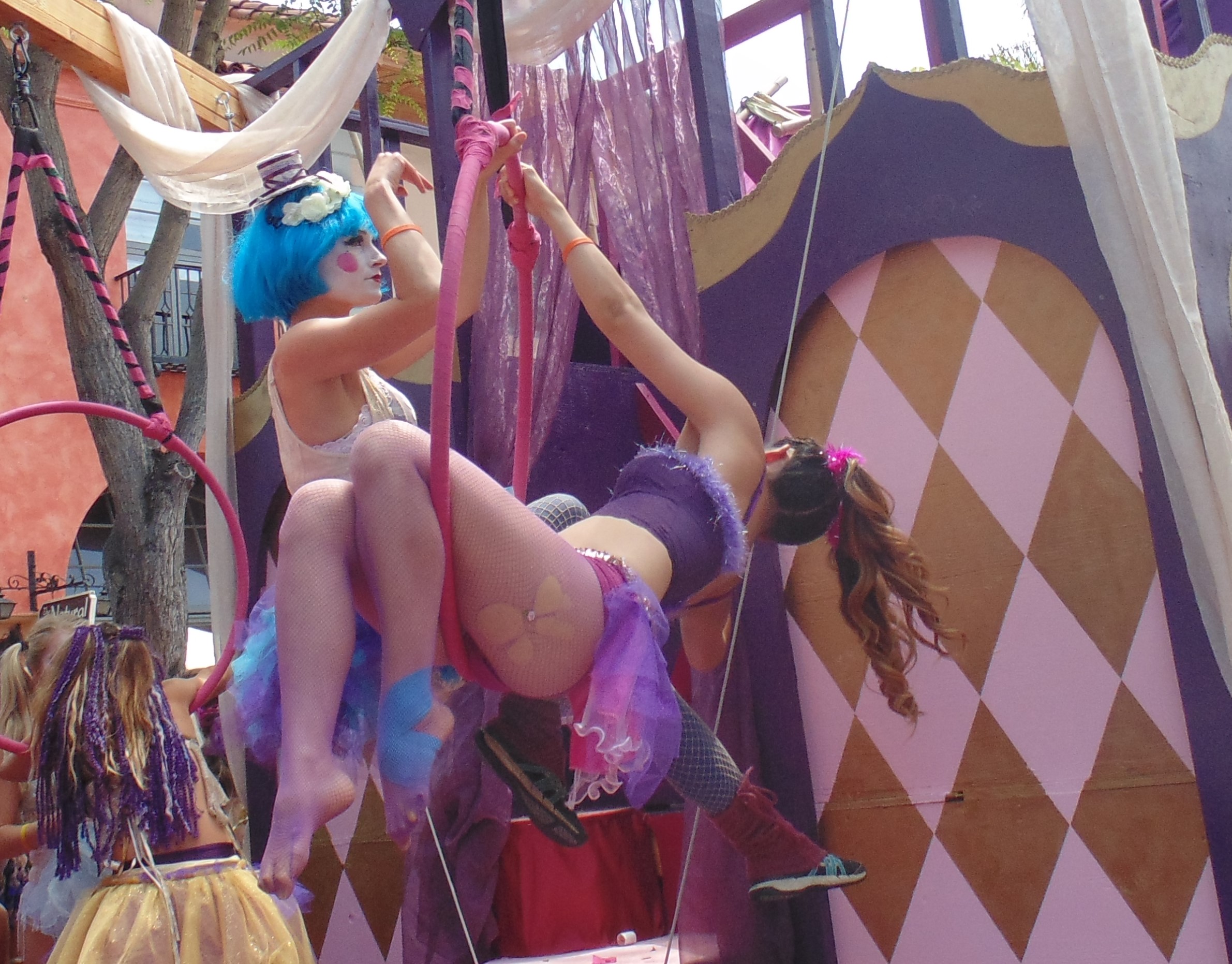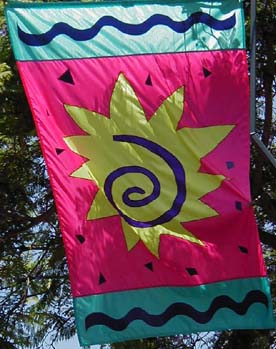 SUMMER SOLSTICE PARADE IN SANTA BARBARA
Kid's Parade Featured at the Annual Event
by Bonnie Carroll
Kids were everywhere at the Annual Summer Solstice Parade, while colorful hand-made floats, wagons, dance troops and performers brought State Street in Santa Barbara to a paramount peak in honor of the weekend long Solstice party that has become a tradition in the seaside city. The pre-parade activities attract media representatives from around the work; especially photographers taking shots of the artistic and colorful entrees, and participants. For the first time this year Summer Solstice featured a parade for kids only.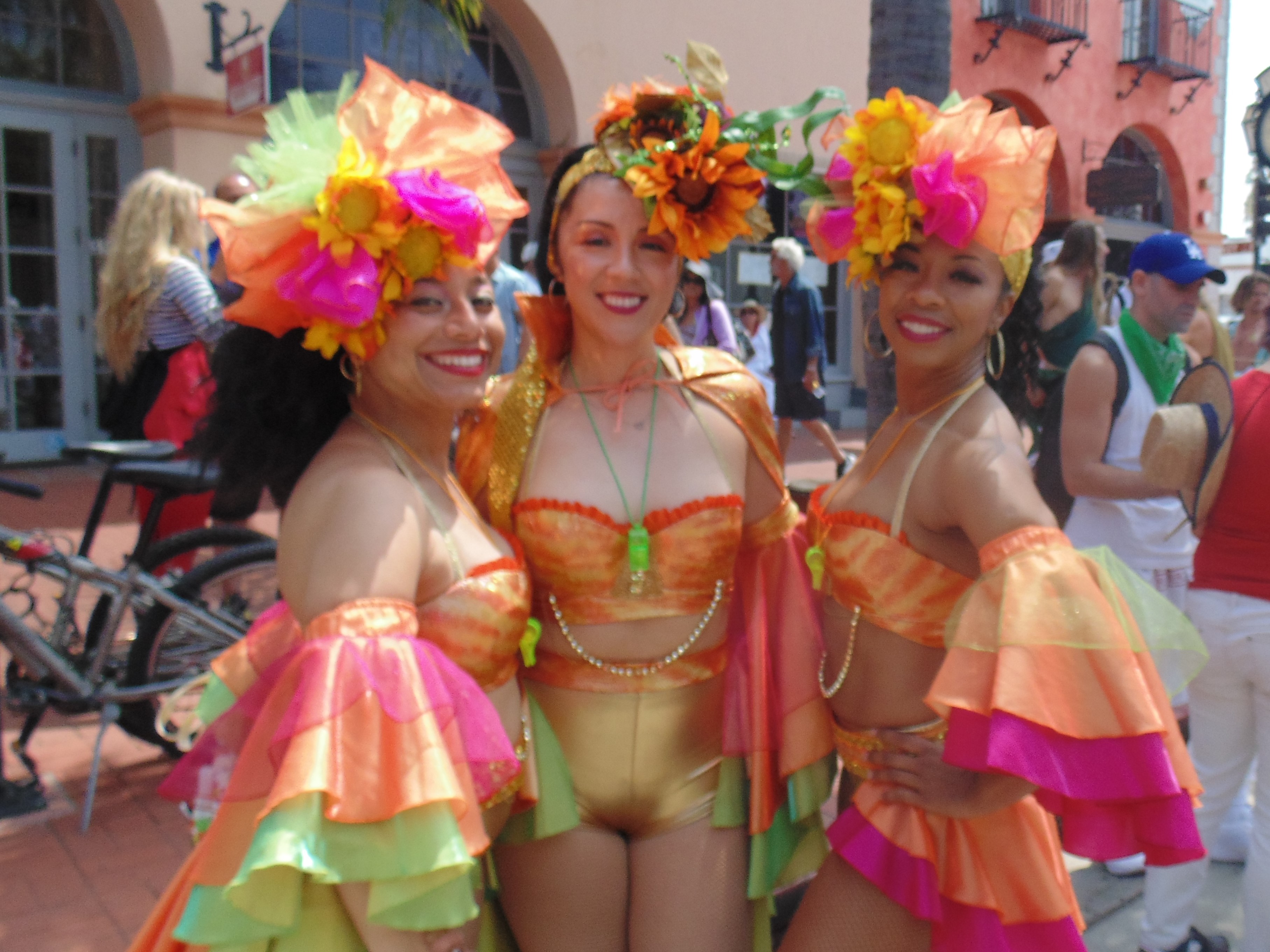 This year the theme for Solstice was "Legends" and Mayor Helen Schneider came as Amelia Earhart; carrying her own plane. Members of the Santa Barbara City Council joined in the fun wearing costumes and greeting residents and spectators. The musical troops with dancers are considered to be fantastic and a huge draw for the parade each year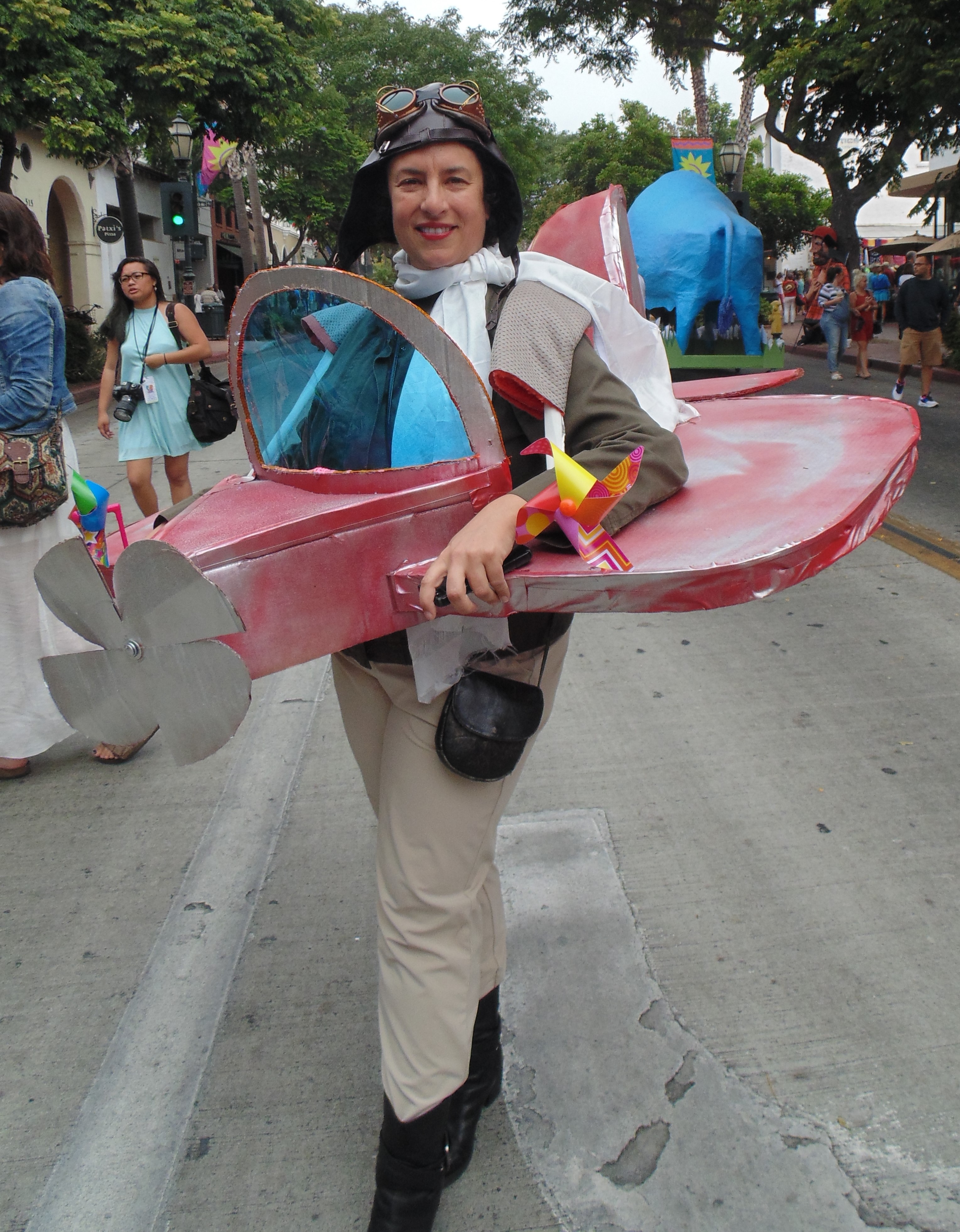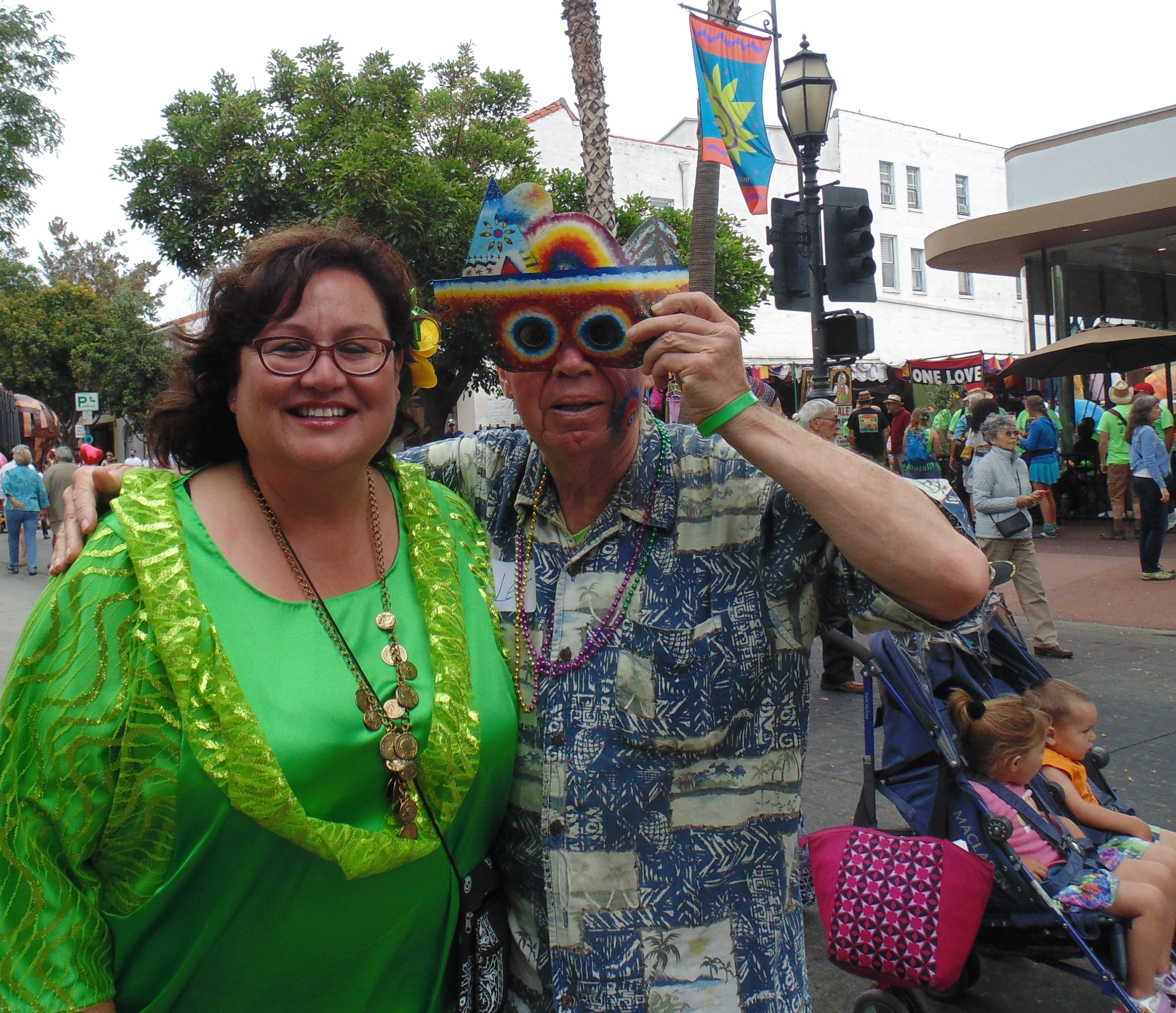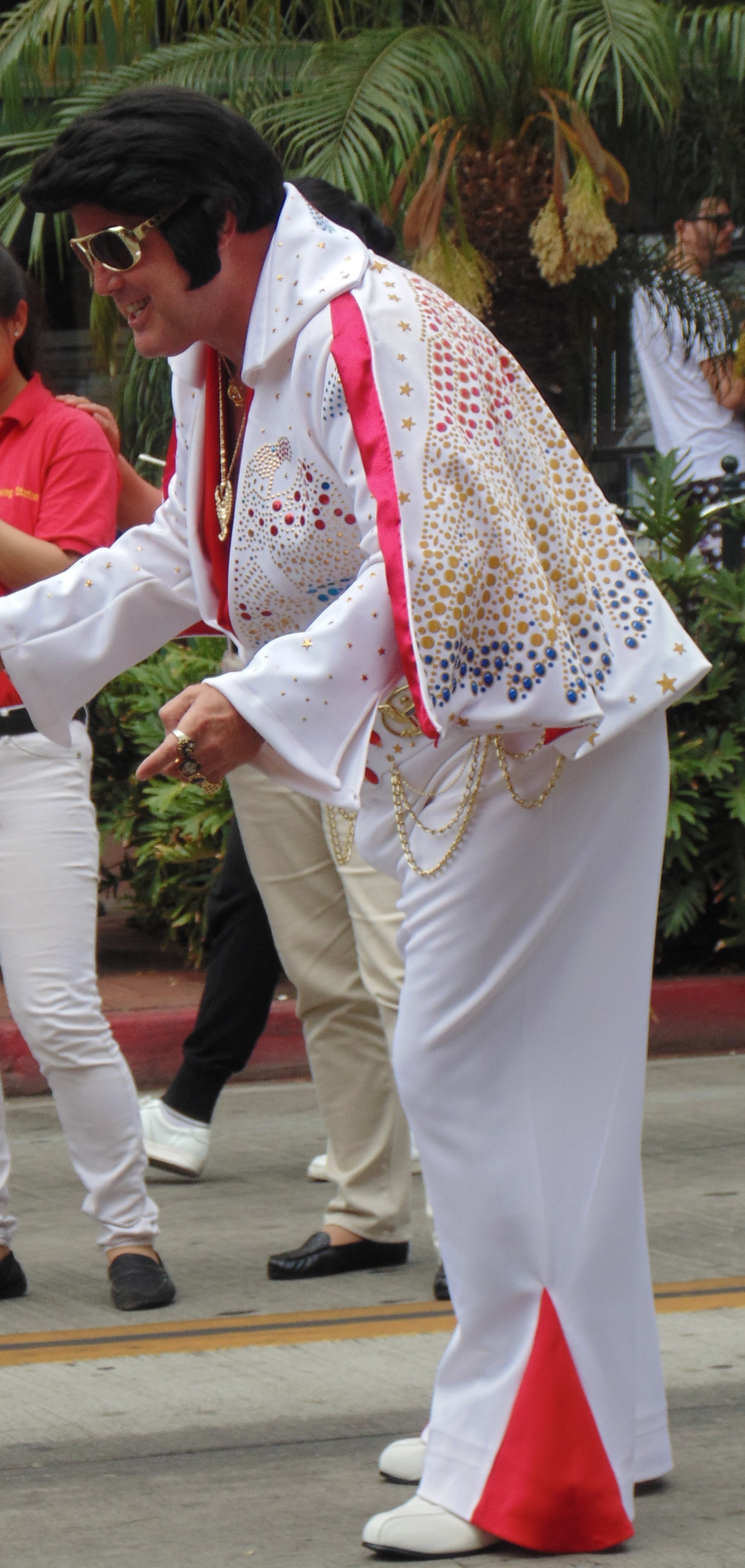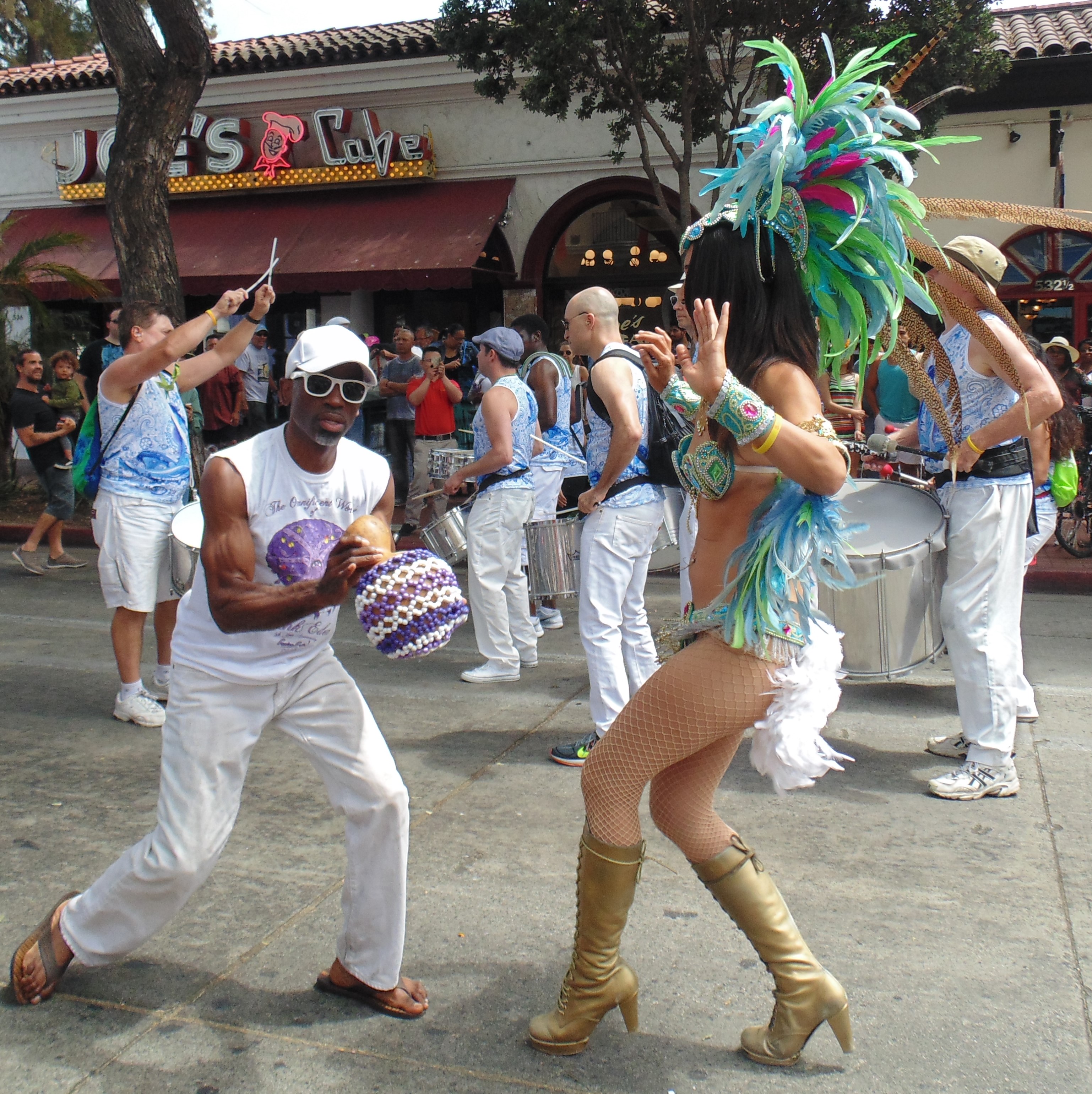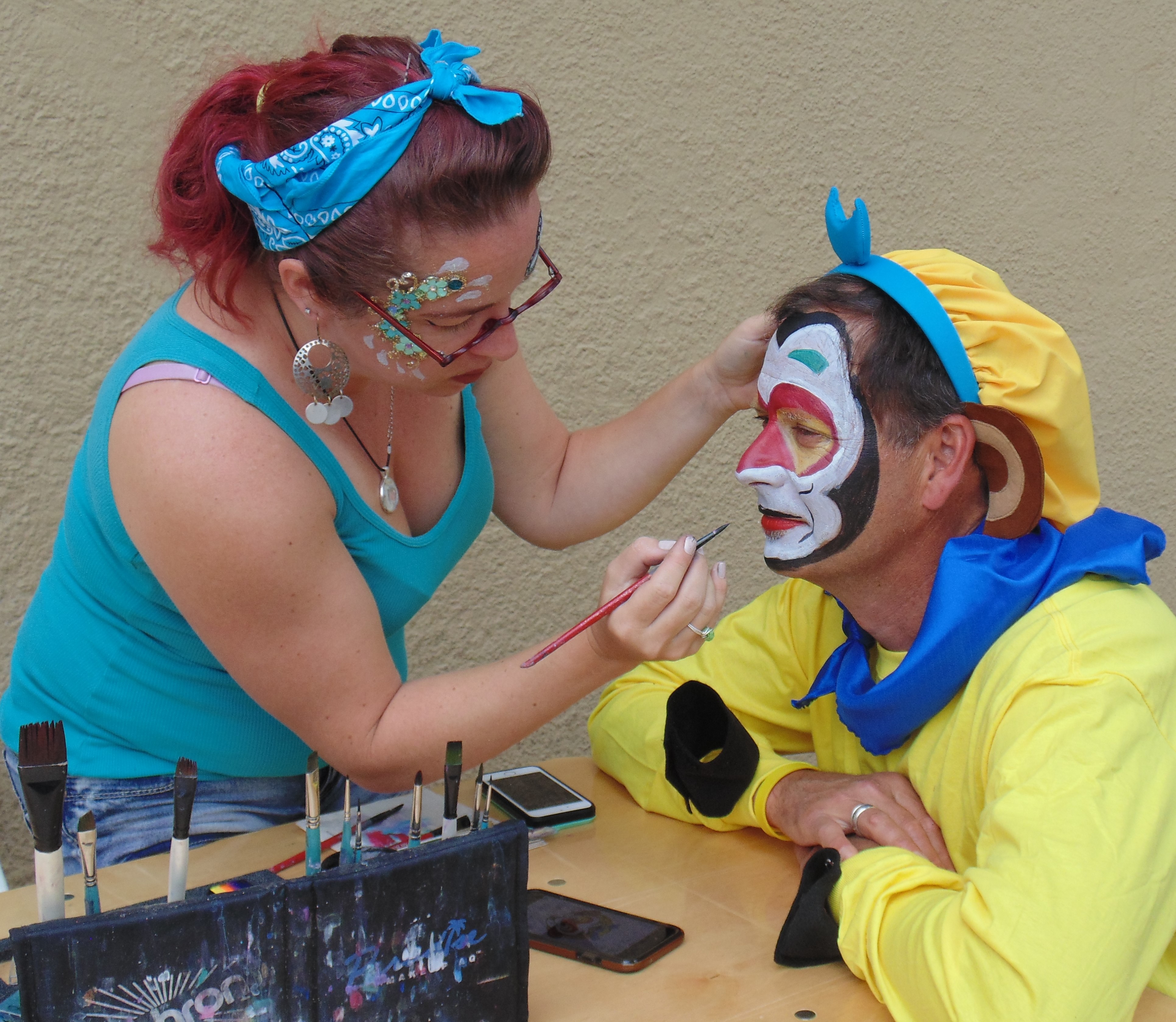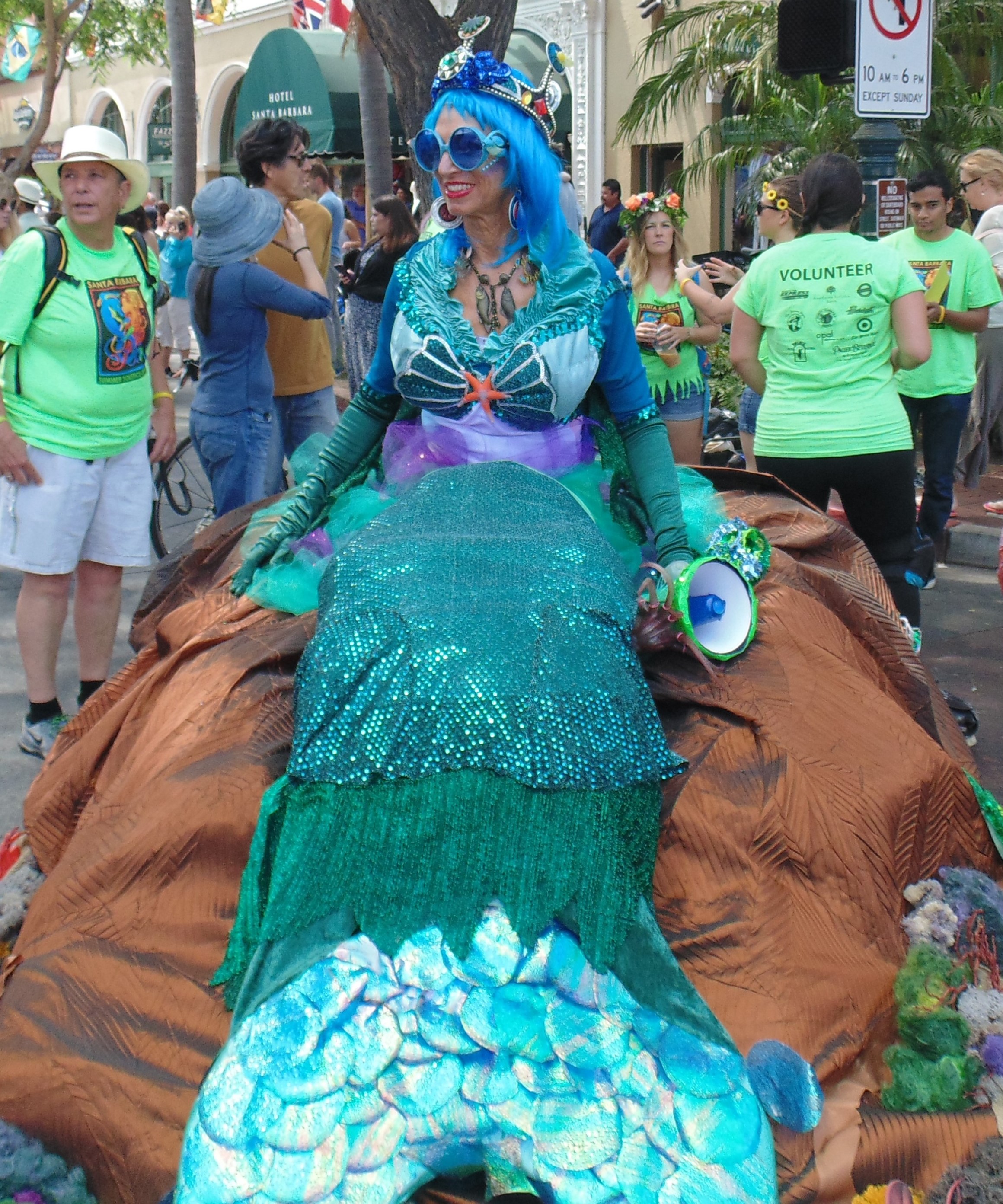 The Summer Solstice Parade began in 1974, as a birthday celebration for a popular artist and mime named Michael Gonzales. The Parade and Festival is the largest arts event in Santa Barbara County, drawing crowds of over 100,000 spectators from around the world. From these humble beginnings arose a celebration of life which, is like no other. 
Today, the Summer Solstice Celebration has evolved into creative and original display of floats, giant puppets, whimsical costumes and masks of more than 1,000 parade participants, of all ethnic and economic backgrounds. There is dancing, music, drumming and drama that enthralls the spectators. Each year there is an annual artistic competition for the Solstice T-shirt and Poster design that is sold as a fund raising vehicle for the event. Visit our Solstice Store or Poster Gallery today to purchase T-shirts and posters.
On Saturday only a special free children's festival and a DJ area for dancing and enjoying techno music and a large drum circle kept the beat going all afternoon. The festival now opens on Friday afternoon, which is like the "evening events of years past."  It's a special evening, showcasing local talents with music, dance, performances.  Some of the parade ensembles are featured as well as all of the food booths, arts and crafts vendors. As a 501(c)3, nonprofit, community organization, the Summer Solstice Celebration group is responsible for carrying on Michael's delightful, multicultural performing arts celebration, and ensuring an extravagant celebration of life through art for many years to come. Visit: www.summersolstice.com.
__________________________________________________________________
TEEN TV & FILM NEWS  .  .  .


YOGA HOSERS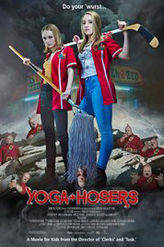 Coming to theaters July 29th, 2016
Written/Directed/Edited by:       Kevin Smith
Cast:                                         Lily-Rose Depp, Harley Quinn Smith, Justin Long, Austin Butler, Adam Brody, Ralph Garman, Tony Hale, Natasha Lyonne, Haley Joel Osment, Vanessa Paradis, Tyler Posey, Genesis Rodriguez, Jennifer Schwalbach, Jason Mewes with Johnny Depp
Produced by:                            Liz Destro, Jordan Monsanto, Jennifer Schwalbach
Executive Produced by:            Charles Bonan, Kim Leadford, Tim Nye
Cinematography by:                 James R. Laxton
Release Date:                            July 29th with limited sneak peek on July 28th
Distributed by:                          Invincible Pictures
Rated:                                       PG-13
Synopsis:                                 15-year-old yoga-nuts Colleen Collette and Colleen McKenzie love their smart phones and hate their after school job at Manitoban convenience store Eh-2-Zed. But when an ancient evil rises from beneath Canada's crust and threatens their big invitation to a Grade 12 party, the Colleens join forces with the legendary man-hunter from Montreal named Guy Lapointe to fight for their lives with all seven Chakras, one Warrior Pose at a time. Depp, Depp the younger and Smith the younger are returning in the roles they created for TUSK.
________________________________________________________________________
SHANGHAI DISNEYLAND OPENS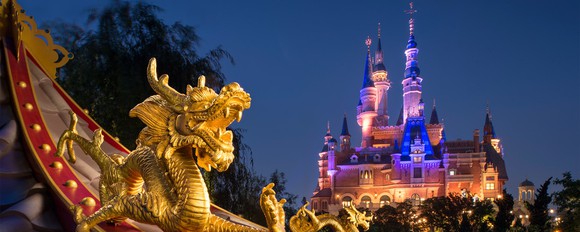 Disney has planted its flag in China, spending $5.5 billion on what it hopes will be a bright future. Should investors expect to be rewarded? One of the world's biggest construction projects finally opened to the public. Walt Disney Co (NYSE:DIS) took the wraps off the highly anticipated Disneyland Shanghai, the House of Mouse's first foray into mainland China. Shanghai Disney Land 上海迪士尼乐园
_____________________________________________________________________
CHEF RAMSEY COOKS ENGLISH BREAKFAST WITH DAUGHTER MATILDA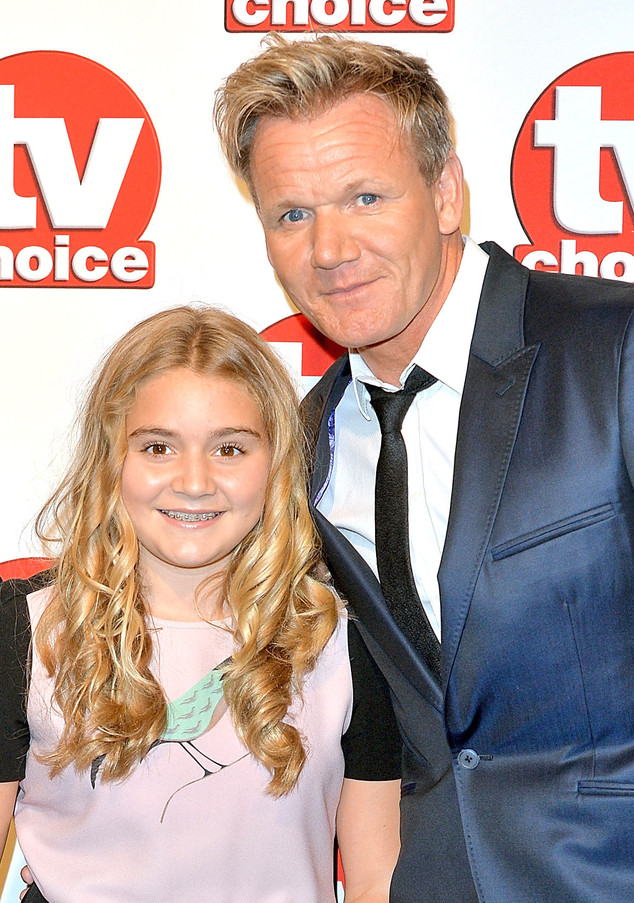 https://www.facebook.com/gordonramsay/videos/1149530291736900/
This link will give you a view of Chef Ramsey's new studio kitchen Surreal and a cooking lesson with his daugher Matilda
Upcoming for Gordon Ramsay:
HOTEL HELL season 3 premieres Tuesday, May 24th on FOX
MASTERCHEF season 7 premieres Wednesday, June 1st on FOX
MATILDA and THE RAMSAY BUNCH Season 2 airs Fridays on CBBC – BBC.
___________________________________________________________________
A TREAT THE WHOLE FAMILY WILL LOVE

IN A VARIETY OF DELICIOUS FLAVORS
In 1992, Sheila G. Mains, better known in the food business as Sheila G, took a treasured family recipe for fudge brownies and baked her way into a thriving business. We all loved these delicious snacks and you're family will too! WWW.BROWNIEBRITTLE.COM
---