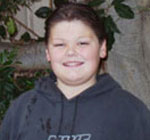 JULY 2008
KIDS KALEIDOSCOPE
by Cody Chandler Hilton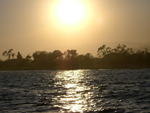 Summer is a good time to enjoy sailing and water sports. Just having fun at the beach is one of my favorite things to do on summer days. A visit to the Ty Warner Sea Center at Stearns Wharf is also fun for kids of all ages. It is an interactive center, and you can pull up sea life in a net and look at it under a microscope, or listen to sea animal sounds on a computer.
Watching the ships sailing into the harbor is also great. But, actually sailing out with the Santa Barbara Sailing Center captain is the best. There is a sunset sail that is two hours long, and they serve refreshments and snacks while you are sailing. The captain finds the dolphin's and it's exciting to watch them as they circle the boat, jumping out of the water. This is a good opportunity to take photos if you have a camera along.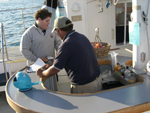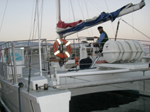 The view of the Santa Barbara shore is colorful as the sun begins to set. The sky turns orange and is a background for the palm trees that line Cabrillo Boulevard. I would recommend you add this to your vacation list of things to do if you are in California. 
Summer Solstice Parade & Festival
This parade and festival is considered the best in our city. The dancing, drumming, floats, costumes and music are amazing. Huge groups of people dance to drummers down the main street to a park, where everyone can dance and enjoy viewing the floats while eating and drinking. Everyone here loves this parade, especially people who like the arts.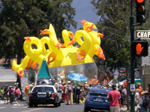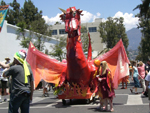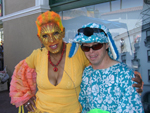 Every city and town has their own great places to visit, and I hope you and your family are finding them this summer. Thanks for reading my column, and I hope you come back in August for more tips on things to do. 
---