KIDS K PAGE . . .
Projects Abroad Gives Teenagers the Chance to Travel with Heart
This summer, high school students can embark on meaningful volunteer adventures abroad in developing countries

A group of High School Special volunteers and local Projects Abroad staff in Senegal
NEW YORK – February 18, 2015 – Volunteering abroad is an increasingly popular option for high school students seeking a more meaningful experience over the summer. Instead of taking on a job as a lifeguard at the local pool or a babysitter, students can embark on an adventure with heart, traveling to developing communities and making a positive impact through volunteer efforts.
Every year, international volunteer organization Projects Abroad sends hundreds of teenage volunteers abroad to participate in the popular High School Specials. High School Specials are group service trips that have been designed for teenagers from the ages of 16-19, where they will participate in worthwhile volunteer work for two to four weeks over the summer. Projects Abroad has over 50 unique projects available in more than 25 destinations, where teenagers can get involved in conservation, medicine, public health campaigns, child and animal care, human rights initiatives, and more.
Each High School Special program follows a schedule of taught sessions and practical and observational service work. Volunteers also enjoy evening activities and weekend excursions, giving them the opportunity to explore and get to know volunteers their own age from different countries and cultures. This structure is ideal for first-time travelers eager to broaden their horizons and make a difference in the world.
"With each passing year, we are seeing more and more teenagers choosing to travel with heart during their summer break," says Terri Ball, a Program Advisor for Projects Abroad USA. "Instead of lounging on the couch in front of the TV or hanging out at the mall, students are embracing meaningful volunteer opportunities abroad and making sure their time is spent doing something worthwhile. The benefits of this kind of experience are hugely positive: they are learning about the world through cross-cultural exchange and experiencing enormous personal growth. In addition, the knowledge that they have contributed to long-term and significant change will stay with them for years to come."
Projects Abroad is one of the oldest and the most reputable volunteer organizations and the organization is committed to ensuring that our young volunteers feel safe and supported at all times. Projects Abroad's team of dedicated staff provide pre-departure guidance along with 24-hour, in-destination support, while projects are all carefully vetted to comply with international standards and regulations.
Here are three of the most popular High School Specials that the organization offers:
Medicine & Spanish in Argentina
This project is ideal for high school students with an interest in the field of medicine. You will be based at a teaching hospital in Cordoba, where you will shadow professional medical staff and visit a variety of departments. You will have the opportunity to observe procedures, work in maternity units, and help out on ward rounds. In addition to gaining medical experience, you will also have two hours of Spanish classes every day with a qualified language teacher. This is especially useful, as you will be taught medical vocabulary which you can use at your placement. As you explore the city and get to know your host family, your conversational skills will improve in leaps and bounds.
Care & Community in Ghana
In Ghana, high school students work at orphanages and schools in disadvantaged communities, giving back in a number of meaningful ways. For half of the day, volunteers spend time doing important renovation and decorating work, which will have a lasting impact at the placement. The remainder of the day is spent with local children, helping with their general care and giving them individual attention. This project also offers an escorted flight available on select dates from New York - JFK and Toronto – YYZ.
Care & Conservation in Costa Rica
This is a great option for high school students looking to combine childcare work with contributing to conservation efforts. Your time will be split evenly between a day care center or kindergarten in Heredia and one of our partner National Parks in Nicoya. Along with other volunteers, you will get involved with a variety of tasks, such as playing games with the children, running activities like arts and crafts sessions, reforestation work, mammal, butterfly, and bat studies, and more.
For more information on this enriching program, please visit www.projects-abroad.org/volunteer-projects/high-school-specials
Projects Abroad was founded in 1992 by Dr. Peter Slowe, a geography professor, as a program for students to travel and work while on break from full-time study. The program had its genesis in post-USSR Romania, where students were given the chance to teach conversational English. After a few years just sending volunteers to Eastern Europe for teaching, the company expanded to sending volunteers of all ages around the world on a wide range of projects.
Projects Abroad is a global leader in short-term international volunteer programs with projects in 27 countries and recruitment offices in the UK, Australia, Canada, Denmark, France, Germany, Ireland, Italy, Japan, Holland, Hong Kong, Norway, Poland, South Africa, South Korea, Sweden and the United States.
For details on volunteering abroad, visit Projects Abroad's web site at
www.projects-abroad.org
__________________________________________________________________
OTTAWA MARCH FAMILY ADVENTURES IN CANADA
Visit link below for information:
http://www.ottawatourism.ca/en/visitors/getaways-and-special-offers/family-discovery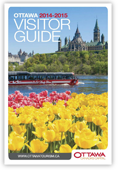 __________________________________________________________________
---