KIDS KALEIDOSCOPE  .   .   .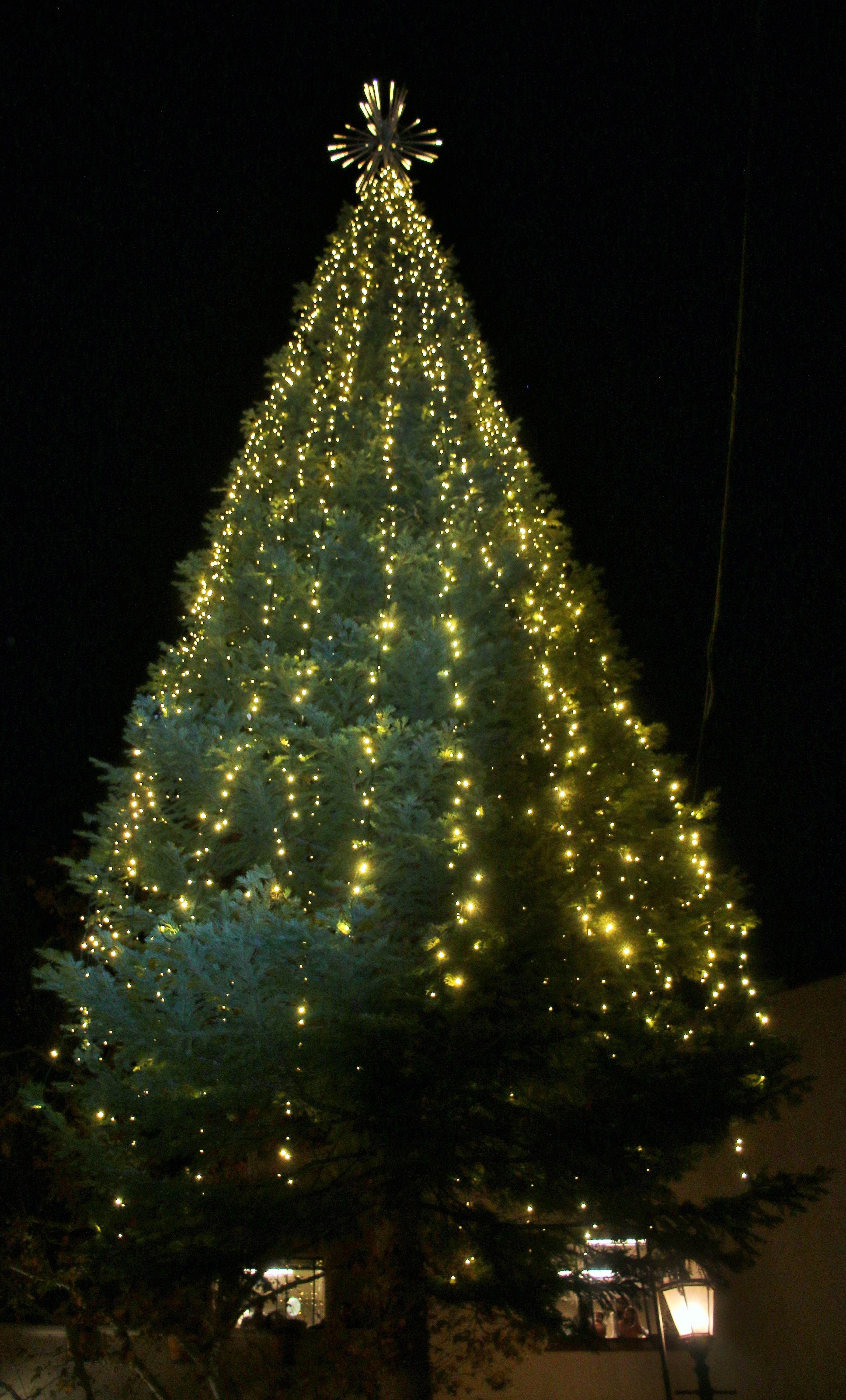 KIDS RULED AT SANTA BARBARA 67TH HOLIDAY PARADE
by Bonnie Carroll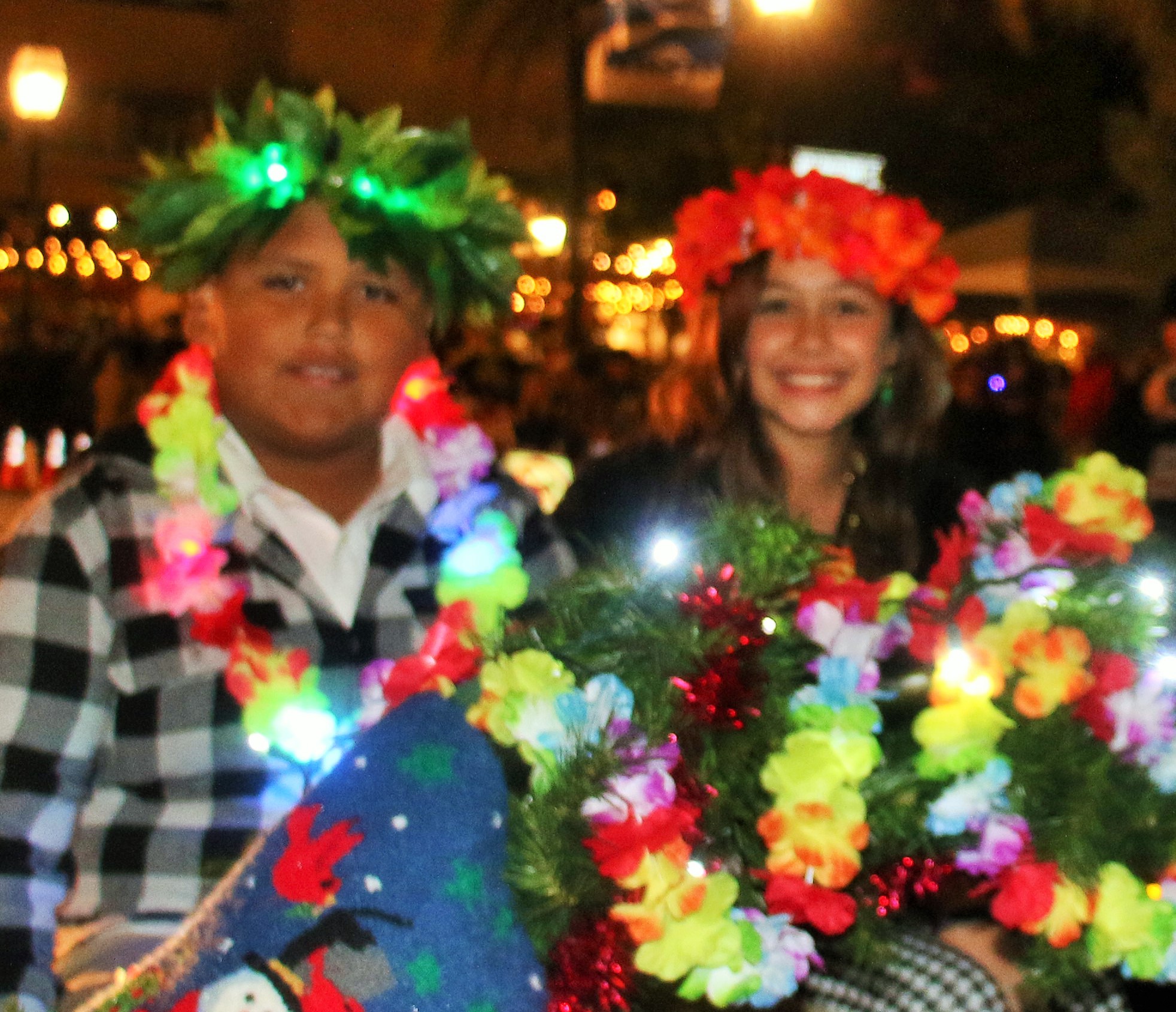 Kevin Isais & Alexandra Arnold Holiday Prince & Fairy
On Friday, December 6th More than 65,000 spectators lined State Street to experience the Santa Barbara nighttime parade, the 67th Parade was Presented by Consumer Fire Products Inc! Officially kicking off the holiday season, this signature Downtown Santa Barbara event once again brought a colossal contingent of high-stepping marching bands, fabulous holiday-themed floats, spectacular performance groups, local personalities, and more. So may adorable babies and children were happy to get a look at Santa and applaud the children performing in the parade.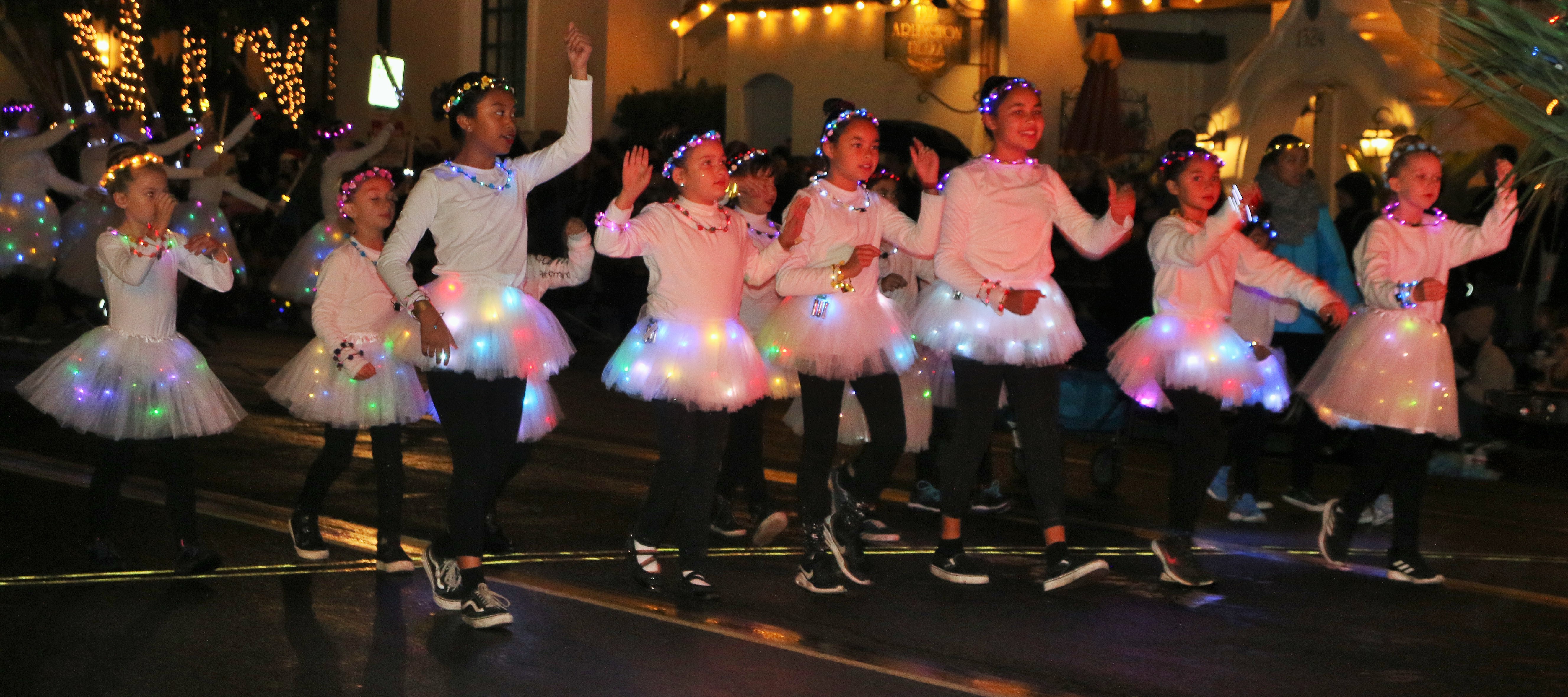 See Video of Dancers Below . . .
The Holiday Prince and Fairy, Kevin Isais (10 years) and Alexandra Arnold (10) selected from winning artwork best capturing the parade theme, lead the parade in their new outfits donated by Nordstrom in downtown Santa Barbara, and they lit up the community Christmas tree on State and Victoria Streets on their way down the parade route. Heal the Ocean was the 2019 Holiday Parade Grand Marshal. Heal the Ocean was formed in August 1998 by Founder and Executive Director Hillary Hauser.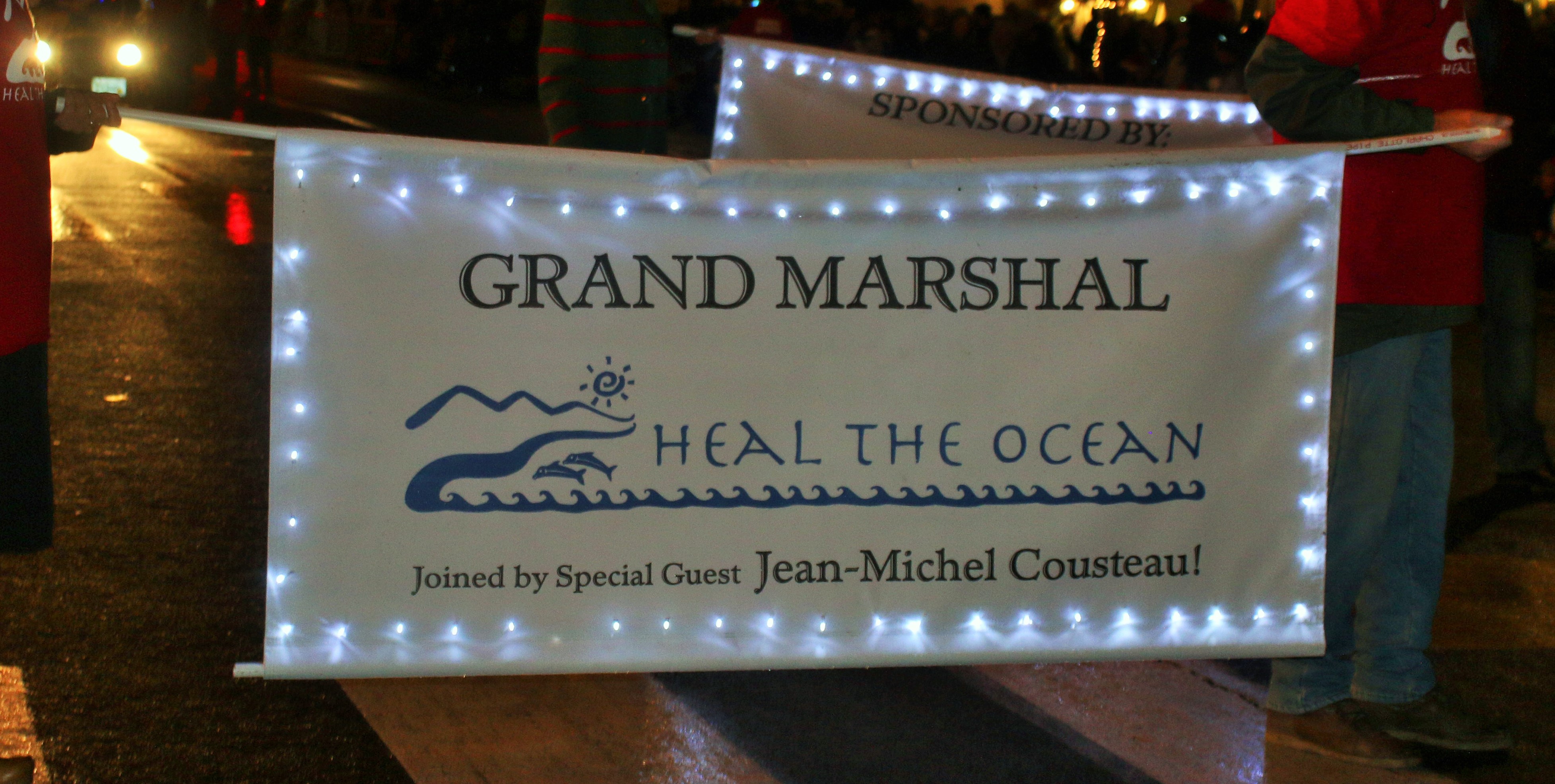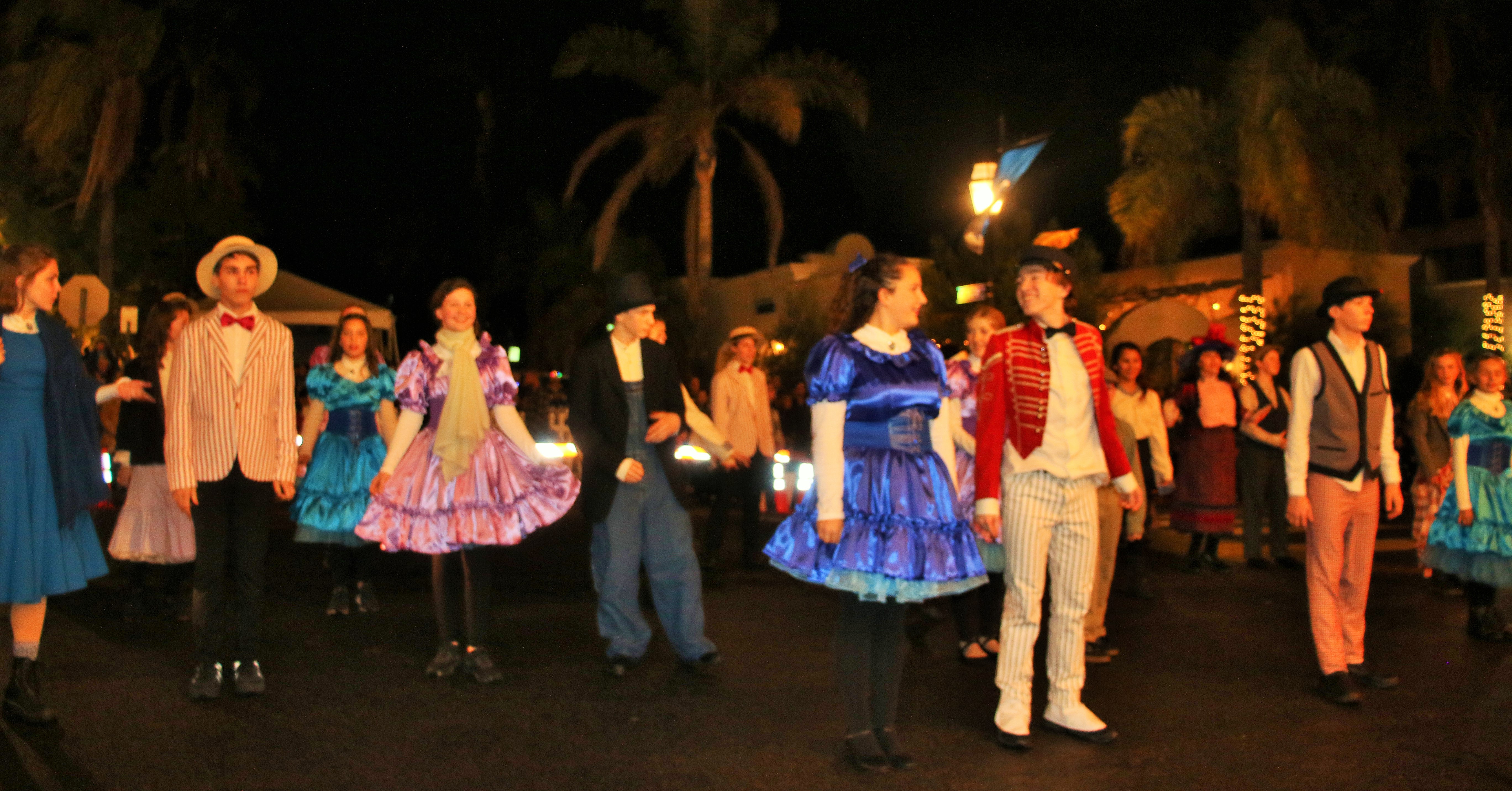 This year's theme was a Tropical Holiday and parade participants and viewers wore Hawaiian shirts, flower lei's, grass skirts and flowers in their
hair. Tracy Lehr from KEYT3 wore a beautiful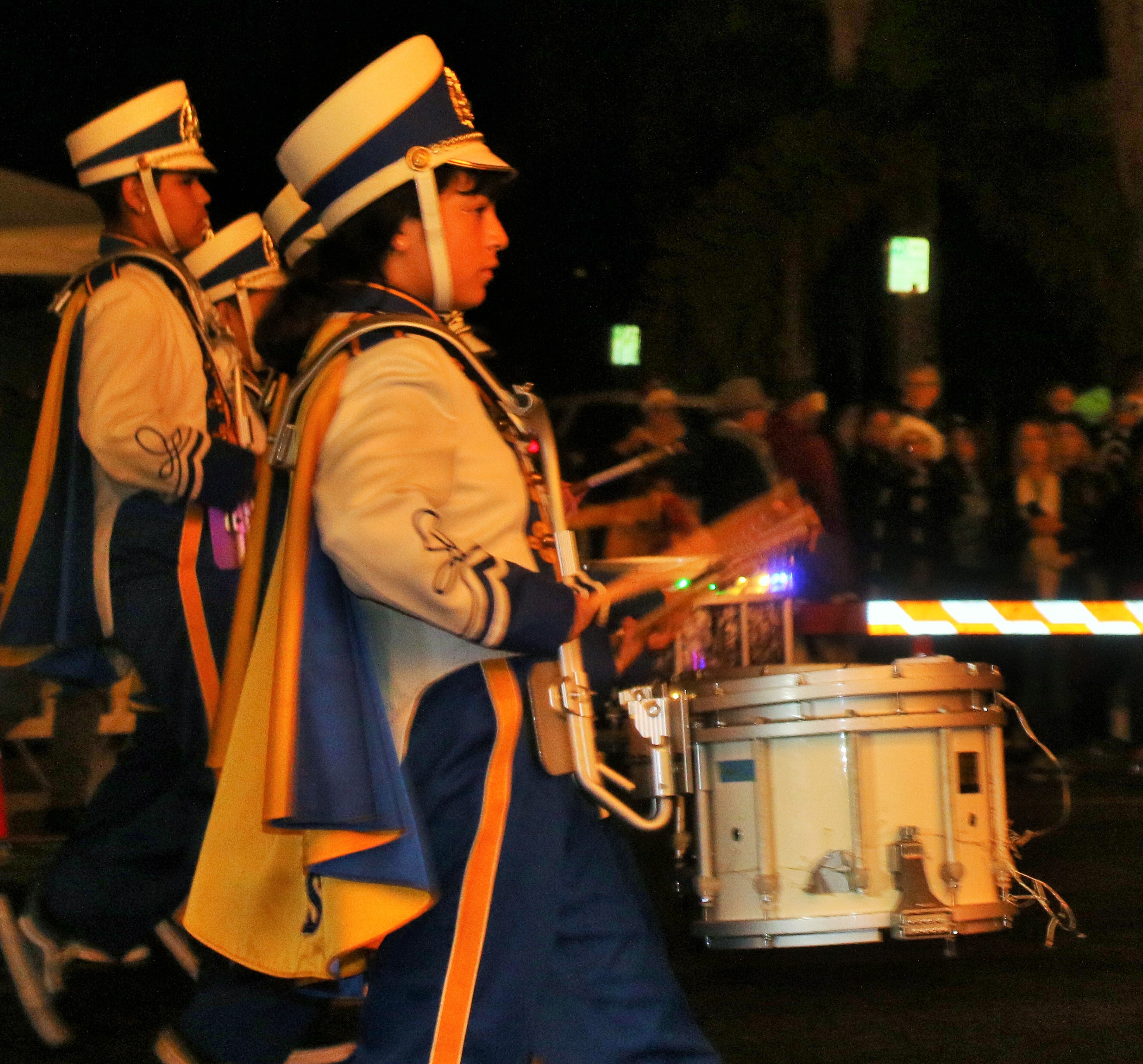 Hawaiian flower crown while sitting on the media stage as the parade went by. 78 groups participated in the 69th Santa Barbara Holiday Parade and included school bands, dance troupes, police & fire departments, business sponsors and more. I was pretty amazed to see author/actress Leslie Zemeckis driving a red classic convertible covered with pink flamingos and donning green hair turned into a Christmas Tree.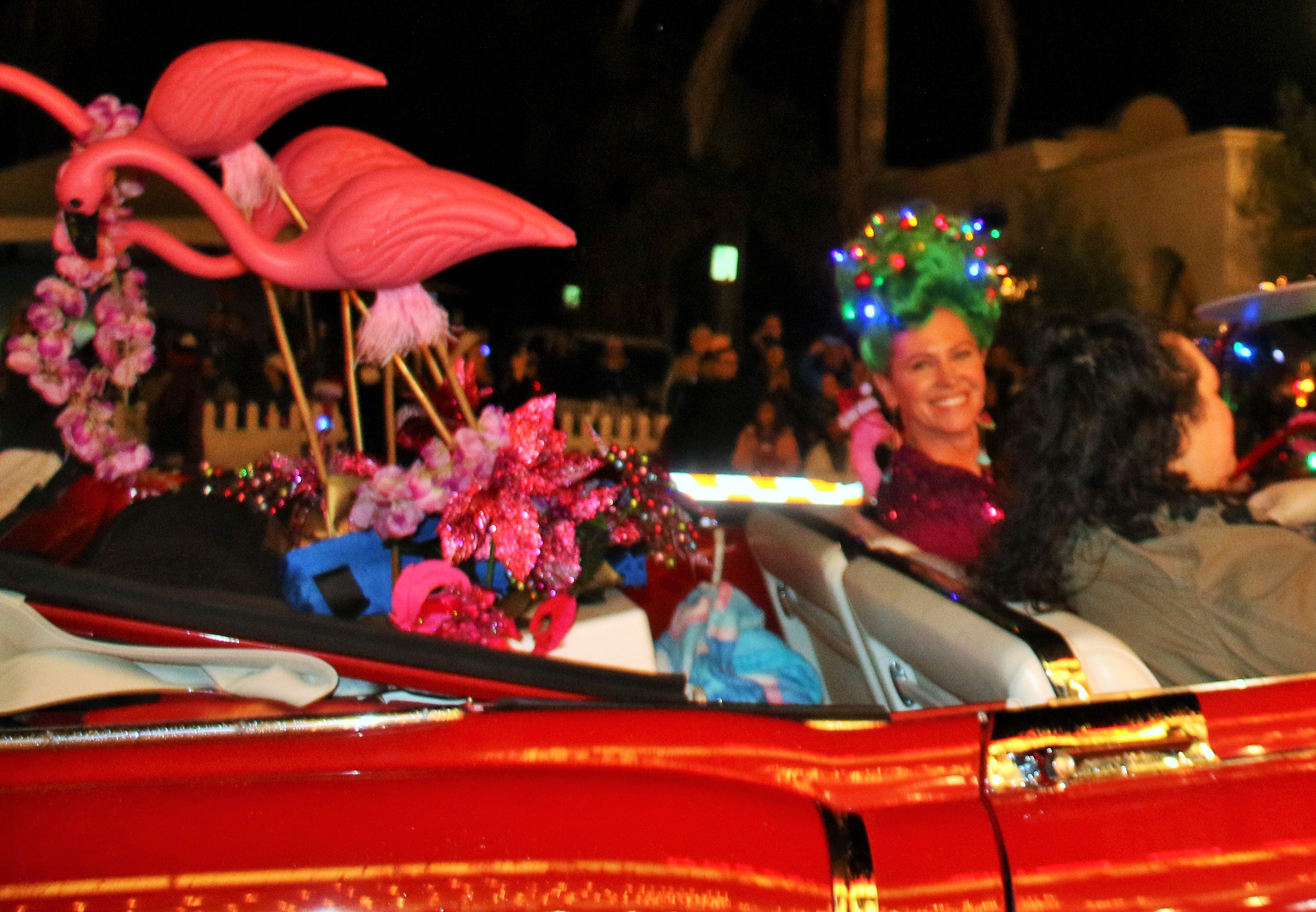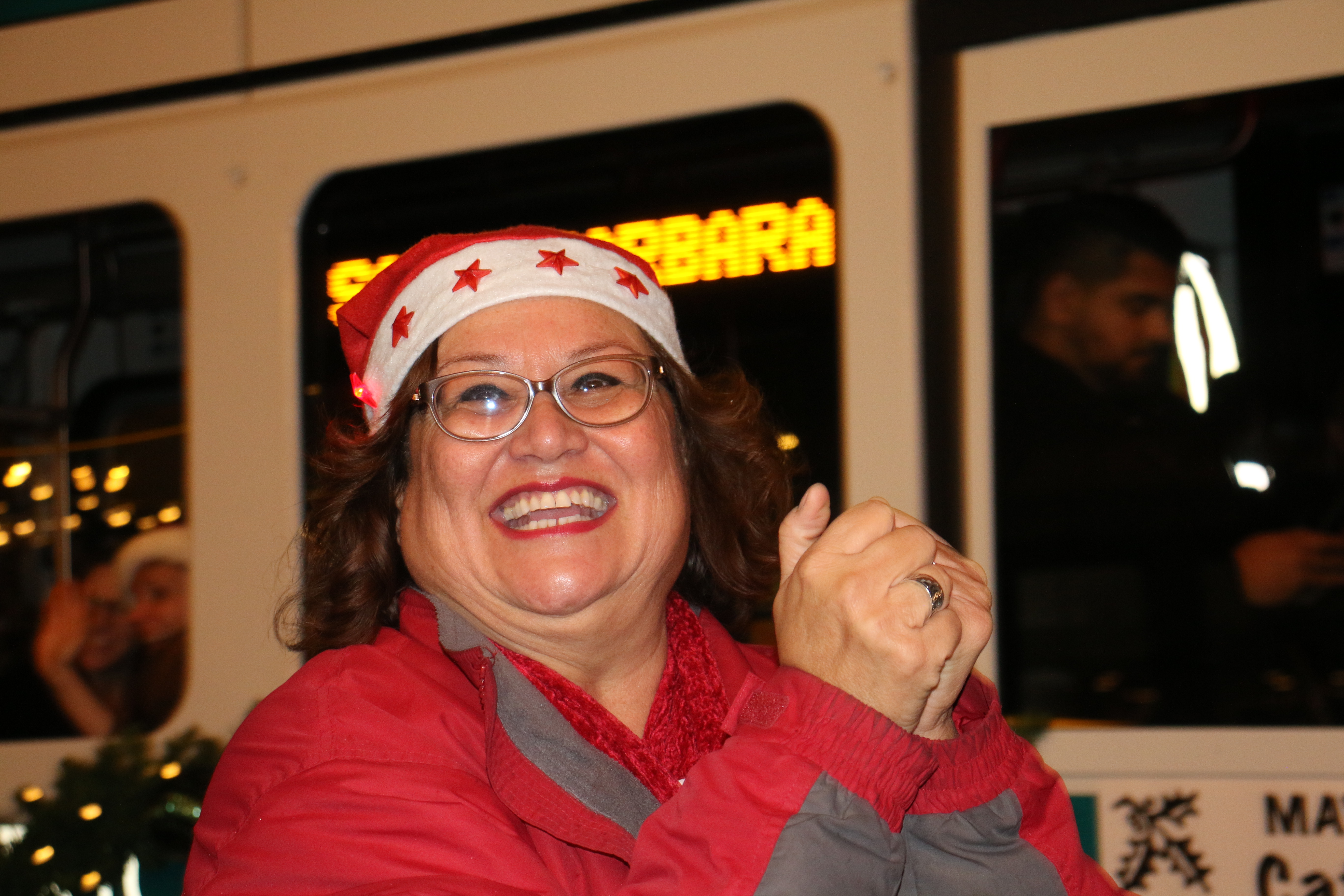 Leslie Zemeckis' Flamingo Christmas - Mayor Cathy Murillo celebrating
From Island style dance troupes to the first helium balloon float sponsored by Montecito Bank and Trust it was all warm and wonderful. Many locals said it was the best parade the city has ever had and the Mayor seemed thrilled with the crowds and happy vibe of parade participants.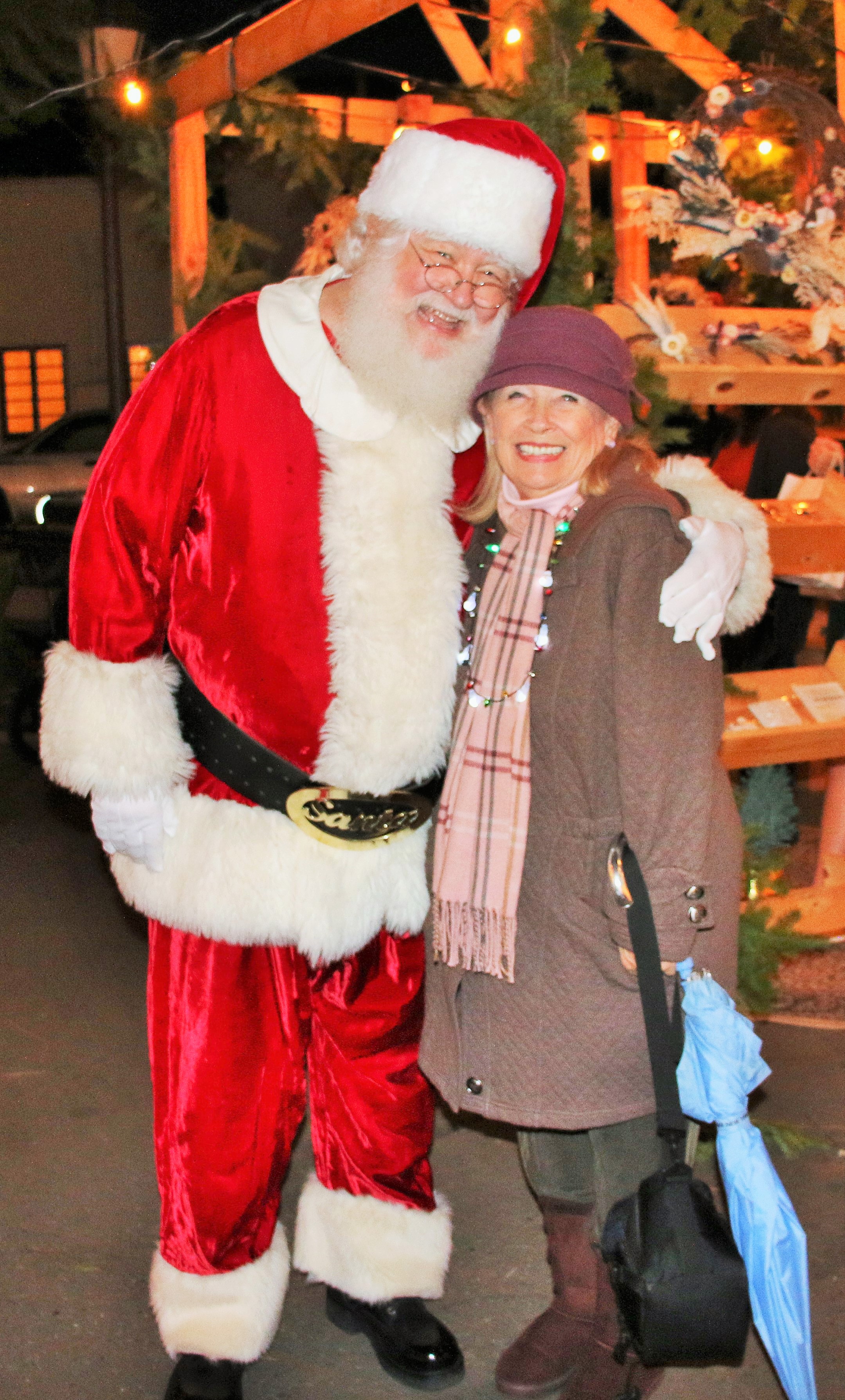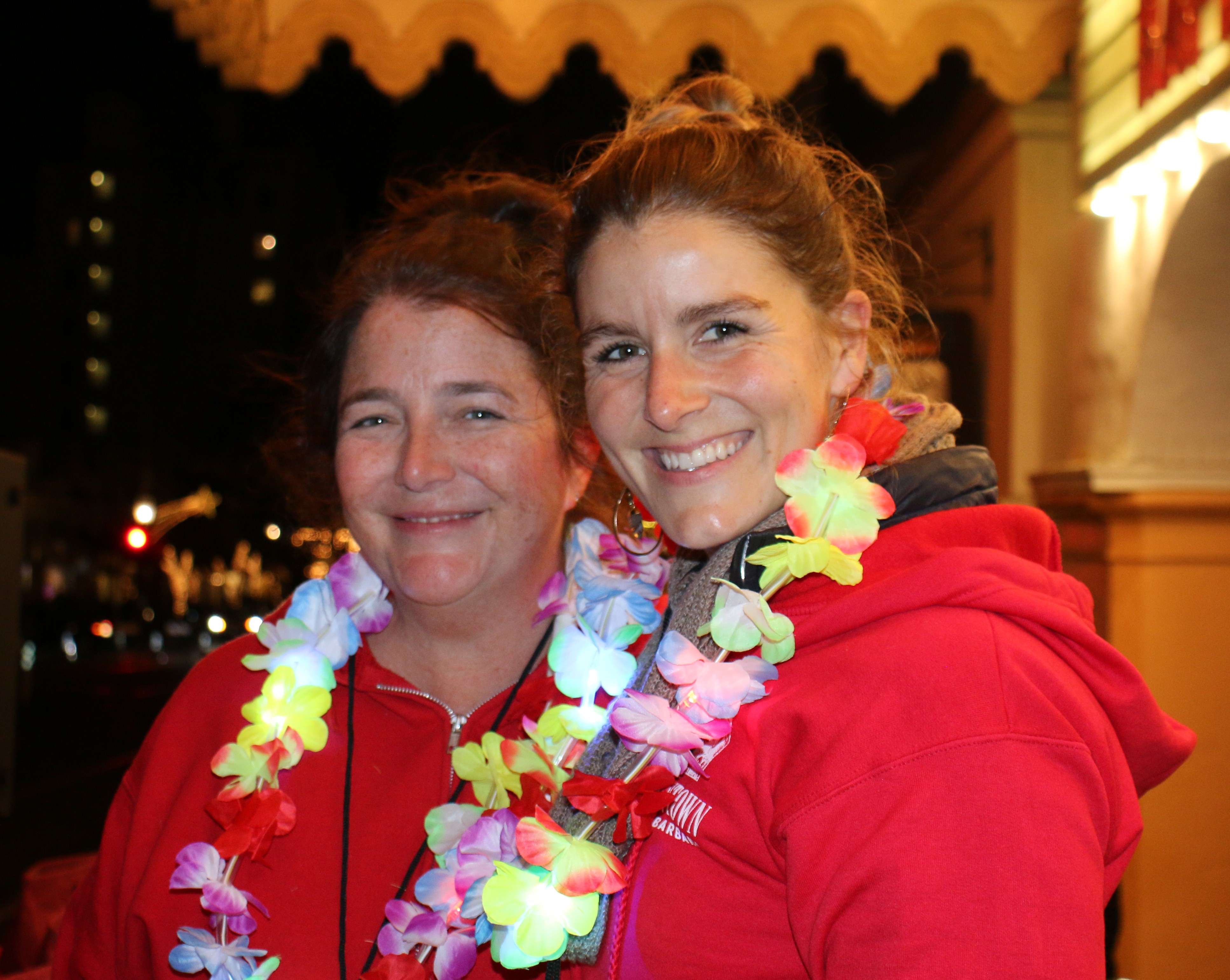 Visit with Santa and Fabulous Parade Volunteers
I had a nice visit with Santa and told him my special wishes for this year before he jumped on his float to go down the parade route. The parade was wonderful thanks to a great job done by the staff and army of volunteers and everyone deserves congratulations! Hope we see you here next year for the 68th Parade and I'm wishing you Happy Holidays & Merry Christmas. For information visit https://www.downtownsb.org/events/downtown-holiday-parade.
_______________________________________________________________________________
LOTS OF TALK ABOUT THE POLAR EXPRESS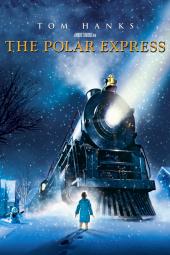 What parents need to know
Parents need to know that, like the book that inspired it, the The Polar Express has wonderful messages about the importance of believing, the value of friendship, respect for leadership and courage, and the beauty of being kind to others. But it's also an adventure, with lots of roller-coaster thrills and some scary characters that might be too intense and frightening for the youngest kids. The Express roars, speeds, and skids on its perilous journey to the North Pole. Sometimes out of control, sometimes racing against dangers and obstacles in its path, it's the center of a tale that's suspenseful throughout. The child heroes are frequently in danger -- from falls, getting lost, being left alone on a careening train, and navigating dark, shadowy places facing characters who may wish them harm. Also worth noting: The story focuses on a boy who doubts whether or not there is a Santa.
____________________________________________________________________
NEW WEB SERIES CELEBRATES KIDS WHO COOK
Photo: New Kosher.com video series NOSH & NIBBLE premieres its first three episodes starring Rylee, a bubbly 11-year-old from Woodmere, New York, who loves riding roller coasters and putting French fries on pizza. The series was co-created with PJ Library, a service that provides free books to kids.

NOSH & NIBBLE PREMIERES MID-DECEMBER ON KOSHER.COM, 
COCREATED WITH PJ LIBRARY
 This month, Kosher.com is ushering in an exciting new era of kosher content for kids! Their new program, NOSH & NIBBLE, is the first and only online kosher cooking show for kids, by kids, and about kids. The web series debuts on December 15, 2019, joining Kosher.com's lineup of hundreds of kosher food and lifestyle videos presented by top chefs and experts. The series was cocreated with PJ Library, a program that offers free Jewish-themed books to young readers.
 Inspired by the appearance of Rachel Goldzal (champion of Food Network's Chopped Junior) on Kosher.com's Sunny Side Up with Naomi Nachman, NOSH & NIBBLE puts kids at the helm and invites young viewers into the kitchen to get excited about creating their own recipes and crafts. The series centers around a rotating cast of creative tweens and showcases these energetic hosts as they serve up kid-friendly recipes, demos, cool kitchen hacks, and crafty activities, all with a hearty dash of shenanigans.
 "What's unique about this show is that the kids are the stars, and they can completely take ownership of what the show becomes," says Jenna Grunfeld, a Kosher.com producer.
The first three episodes star Rylee, a bubbly 11-year-old from Woodmere, New York, who loves riding roller coasters and putting French fries on pizza. She is excited to be the first NOSH & NIBBLE host and equally thrilled about the series. "You don't have to watch adults make foods that aren't necessarily for kids," she says.
A natural in front of the camera, Rylee had the producers and crew in stitches during the filming! She has strong opinions about food — she's partial to "junky, yucky snacks" — and promises to focus on kid-friendly recipes and fun DIY crafts.
Following the debut episode on Dec 15, new episodes of NOSH & NIBBLE will air on December 22 (Episode 2) and December 29 (Episode 3).
About PJ Library
Part of the Harold Grinspoon Foundation, PJ Library is a free program that sends families expertly curated, age-appropriate Jewish children's books each month. At reading time, parents and kids can explore Jewish values and traditions together through engaging stories. The PJ Library experience changes at age 9 when kids can move up to PJ Our Way and choose their own middle grade book or graphic novel each month. Parents can sign up their kids under age 9 to start receiving free monthly books at pjlibrary.org. Kids ages 9 through 12 can sign up at pjourway.org.
About Kosher.com
Kosher.com is your free, searchable online community for kosher food, lifestyle and conversation.  Let hundreds of chefs, food writers, wine experts and other professionals inspire you with thousands of recipes, videos, articles and more.
---