KIDS KALEIDSCOPE  .   .   .
IT'S A MAGICAL WORLD FOR KIDS VISITING SANTA BARBARA
by Bonnie Carroll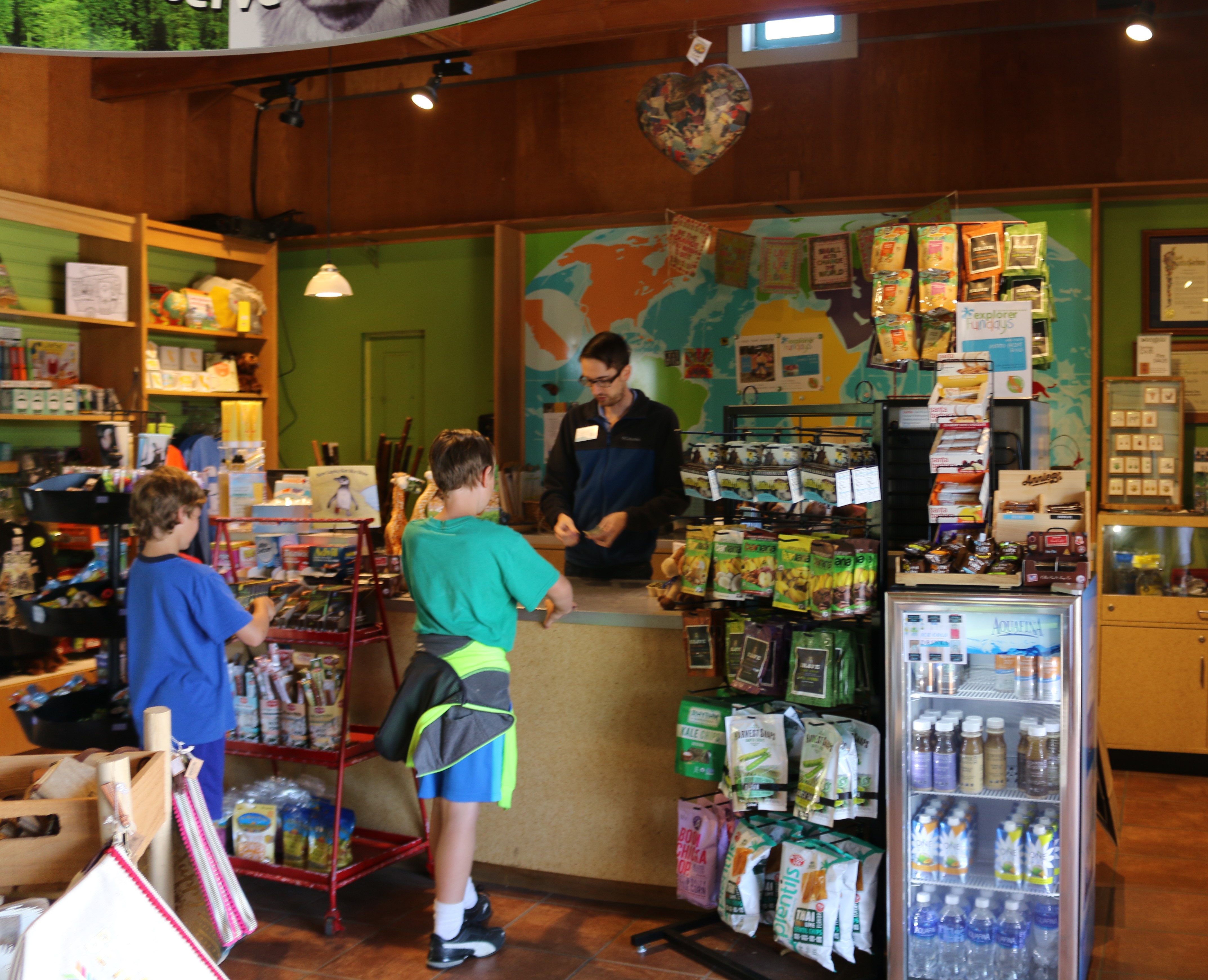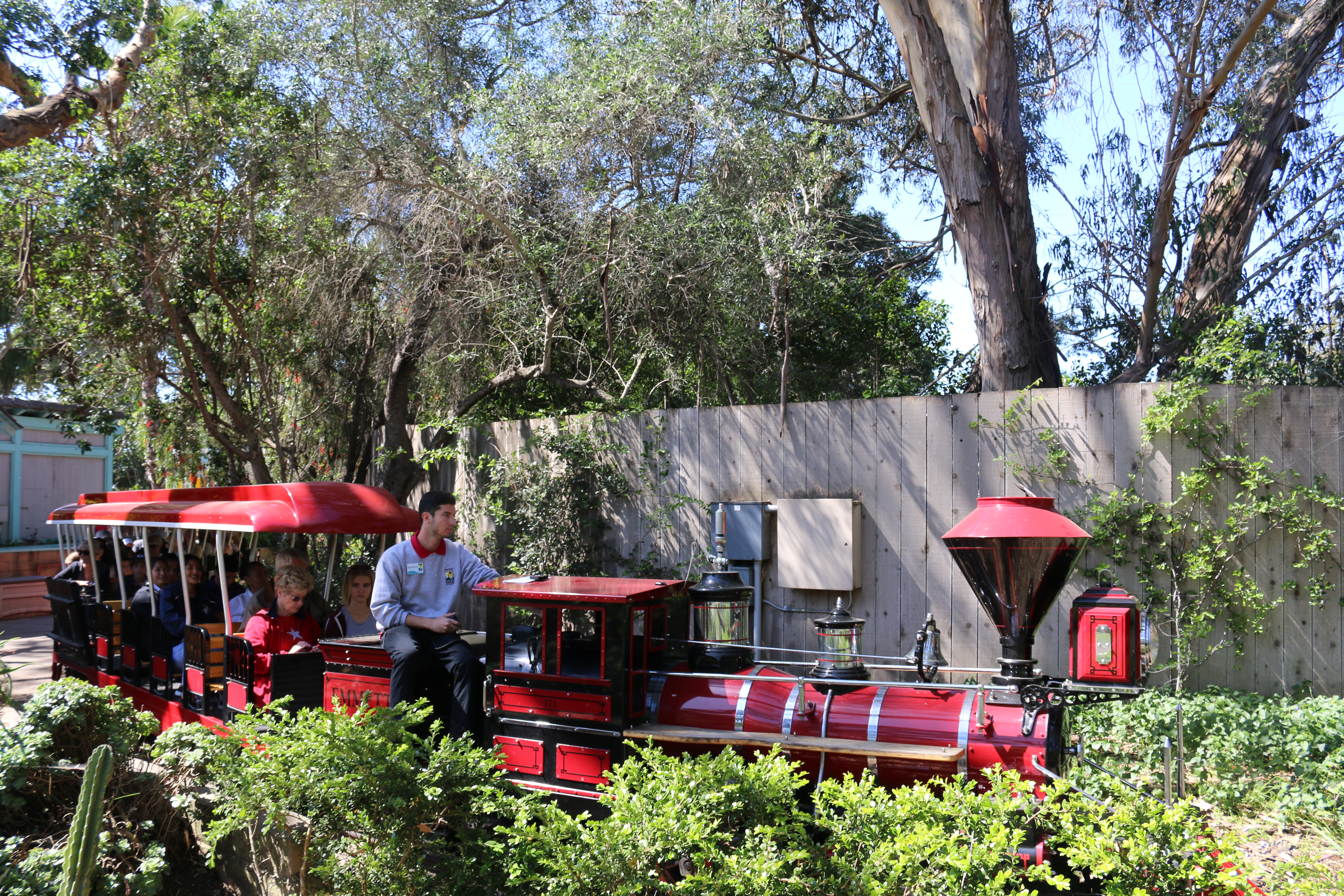 Gift Shop & Zoo Train at Santa Barbara Zoo
Parents looking for a city to keep their kids happy while on vacation should take a close look at all the wondrous things to enjoy in Santa Barbara. Hotels along Cabrillo Boulevard are walking distance to some of the most interesting and entertaining venues desiged with children in mind. Everything in Santa Barbara is only a few minutes by car or uber, and in a flash families can visit places to build a lifetime of memories. Below are some special places children will adore while vacationing with thir parents or grandparents.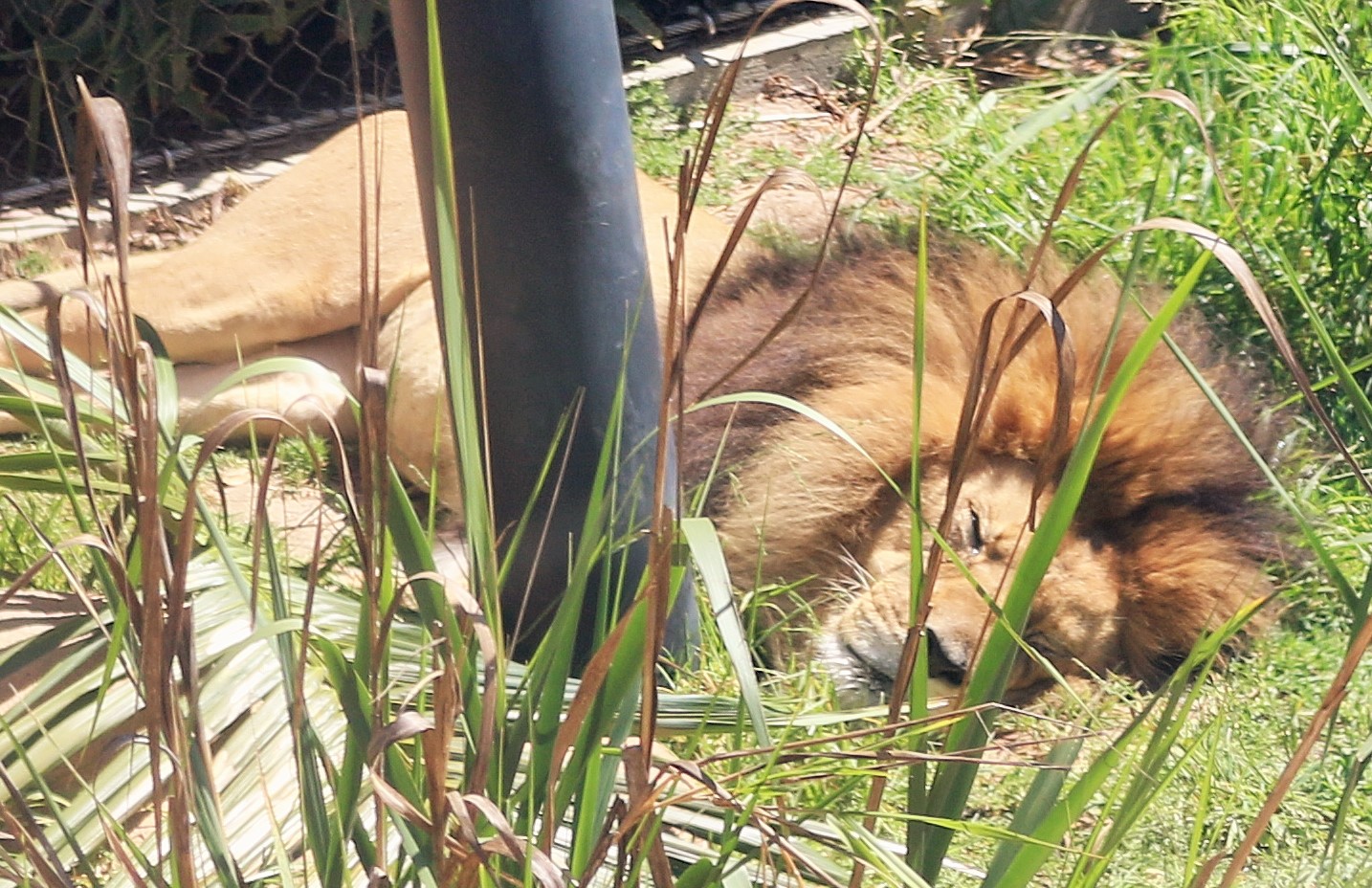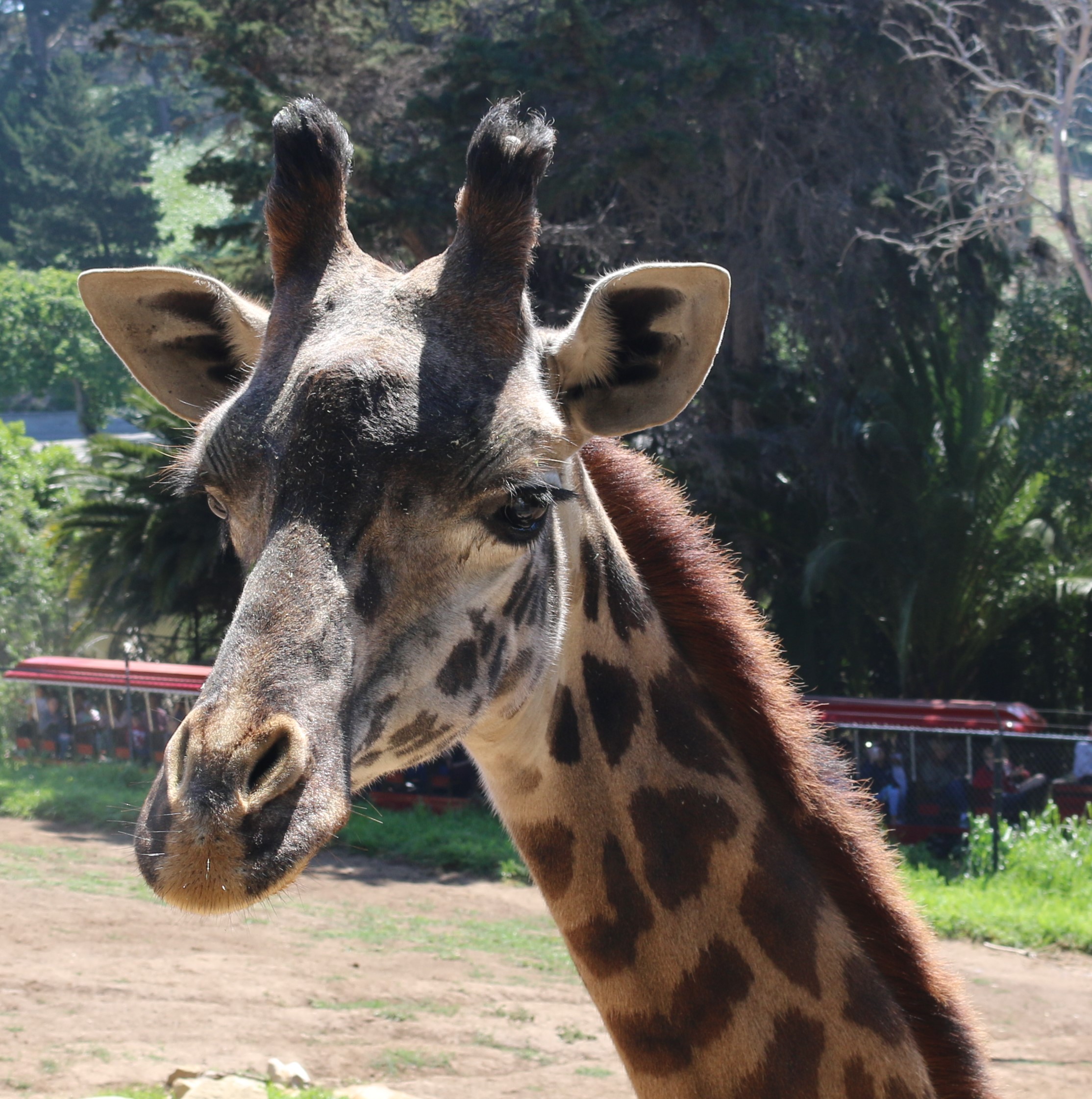 Sleepy Lyons & Friendly Giraffes
A favorire place of kids big and small the Santa Barbara Zoo, located a short walk or drive (good parking at the zoo) from Cabrillo Boulevard, where you will find all the wonderful animals you hope to see on any trip to the zoo. The Masai giraffe's, lions, gorillas, elephants are all a delight. Guests can observe the preparation of food for the 500+ animals at the Zoo from a large window overlooking the Ridley-Tree Animal Kitchen. Cost: free with Zoo admission. There are two outdoor restaurant venues for people lunches as well. Take your camera to get shots of spectacular views while riding the train through the property, and shopping for souvenirs in the gift shop is always fun. For hours and admission information visit: https://www.sbzoo.org/visit/.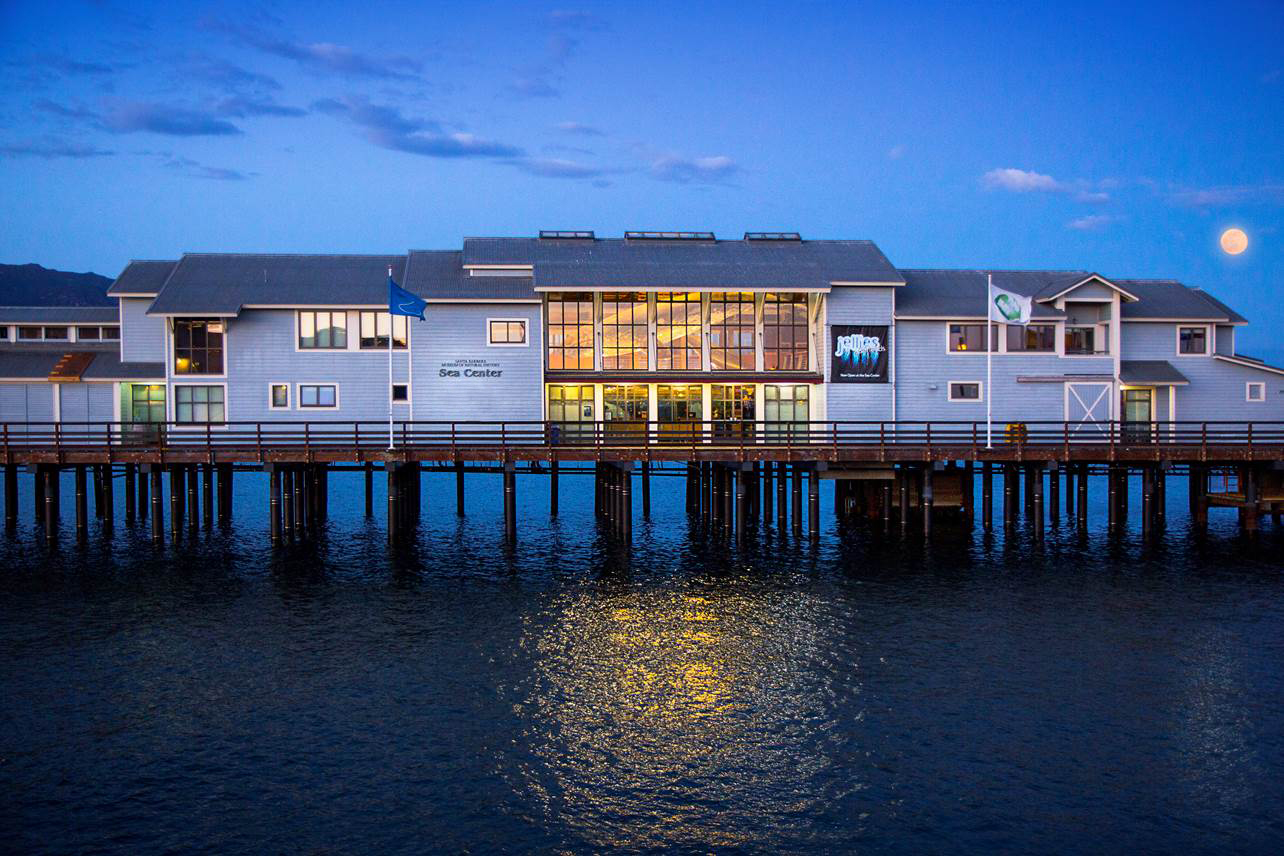 The Santa Barbara Natural History Museum Sea Center located on Stearns Wharf is another amazing experience for traveling families. The Sea Center is owned and operated by the Santa Barbara Museum of Natural History. It offers numerous marine exhibits and aquaria with a window on the Santa Barbara Channel. Children and adults enjoy assistance from the helpful staff who provide wonderful interactive opportunities for visitors to experience little sea creatures up close and personal, along with entertaining hands-on learning displays.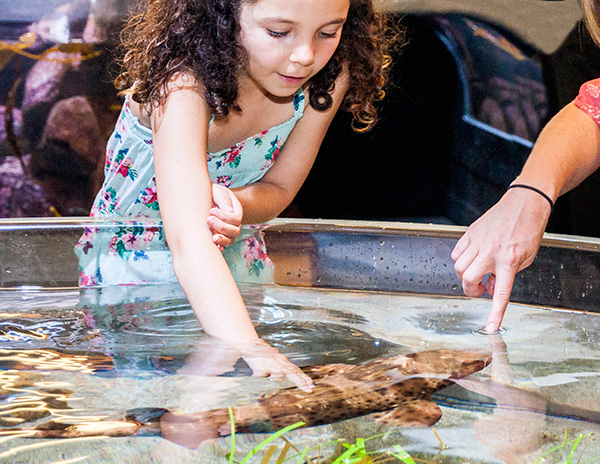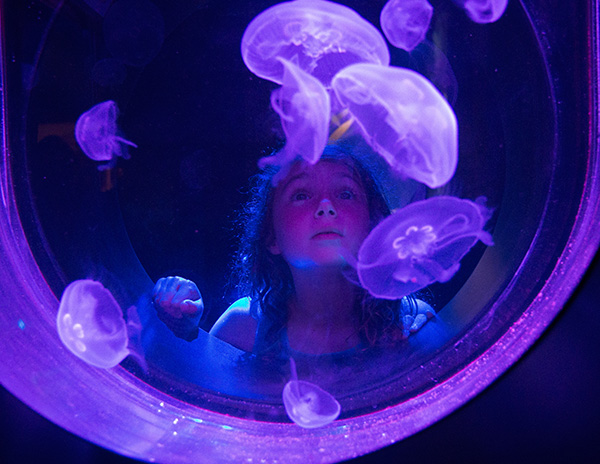 The gift shop is filled with unique sea inspired keepsakes to take home. For hours of operation and tickets visit: http://www.sbnature.org/sc/224.html. The Stearns Wharf is a historical site that offers valet parking, a bevy of wonderful seafood restaurants, the Deep Sea Winery, a charming candy store and more. See Stearns Wharf details at visit: www.stearnswharf.org.
I know that this is one of the most beautiful places in the world, and hope you enjoy visiting Santa Barbara this summer. For additional travel information please visit: http://SantaBarbaraCA.com.
___________________________________
Stomp Out Boredom with Stomp Rocket® 
#wheredoyoustomp
Longer summer days mean more time for fun … and more places to STOMP, like beaches, parks, vacation destinations, and more. STOMP out boredom and get your kids outdoors with Stomp Rocket®. Kids run, jump, and STOMP to launch these rockets up to 100, 200, even 400 feet in the air! 
Stomp Rocket® gives kids the health benefits of exercise, along with the development of motor skills and friendly interactions, all for under $25! These durable toys are ideal for active, outdoor play, and they're fun for all ages ... even parents! 
Stomp Rockets have earned numerous awards from industry experts, including Creative Child Magazine, Dr. Toy, iParenting Media, and Toy Directory Monthly.
Get your child moving during the day, after dusk and on gloomy days with the Stomp Rocket® Ultra LED:
Light up the night sky: Each Ultra LED rocket features an LED light inside that's so bright, the rocket can double as a flashlight! 
100% kid powered: Kids run, jump, and STOMP to launch Ultra LED rockets up to 150 feet in the air!
4-rocket set: Each 

Stomp Rocket

® Ultra LED package includes a Stomp Launcher and 4 foam-tipped rockets.
Portable fun: Simple to pack and unpack, these rockets are great for trips to the park, family vacations, parties, and events! 
No batteries required 
Ready to play in moments: Stomp Rockets come fully assembled, and the Stomp Launcher is super easy to put together.
Ages 6 and up 
Plus, Stomp Rockets can help get your kids interested in STEM (Science, Technology, Engineering and Math) subjects: Running, jumping and stomping can be a great way to help kids experience cool concepts like gravity, force, trajectory and the power of air!
 Stomp Rocket® is available at Dick's Sporting Goods, Toys R Us, Big 5 Sporting Goods, and Dunham's Sports. Stomp Rocket® can also be purchased at specialty retailers throughout the U.S.
This summer, promote healthy bodies and friendly social interactions with Stomp Rocket®.
 About Stomp Rocket®
Run, jump, STOMP! For almost 25 years, Stomp Rocket® has been entertaining kids and their families, and stimulating active, outdoor play. The Original Stomp Rocket® is 100% kid-powered, and the product line includes rockets that soar up to 400 feet in the air, as well as toys that are appropriate for kids as young as age 3. Stomp Rocket® has sold over 5 million toys and won numerous awards from industry experts, including Creative Child Magazine, Dr. Toy, iParenting Media and Toy Directory Monthly. Stomp Rocket® is made by D&L Company of Minden, Nevada, www.StompRocket.com. 
---