KIDS KALEIDOSCOPE
September 2009
TEEN TIMES by Cody Chandler Hilton
ADVENTURES IN THE CARIBBEAN
by Cody Chandler Hilton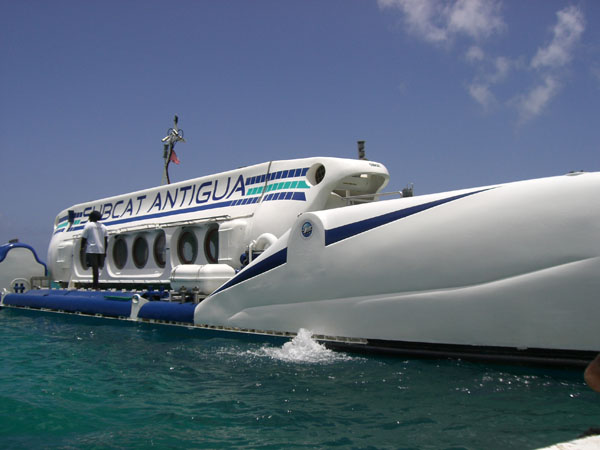 I've been told two of the best bets for family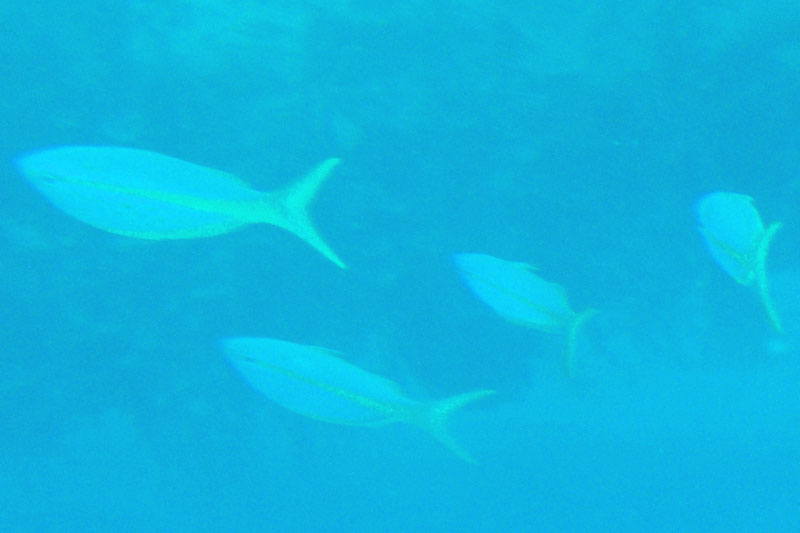 fun on the island of Antigua in the Caribbean are the Antigua Rainforest Canopy Tour, which is a fabulous zip slide ride through the island rainforest area, and the Sub-Cat, a boat that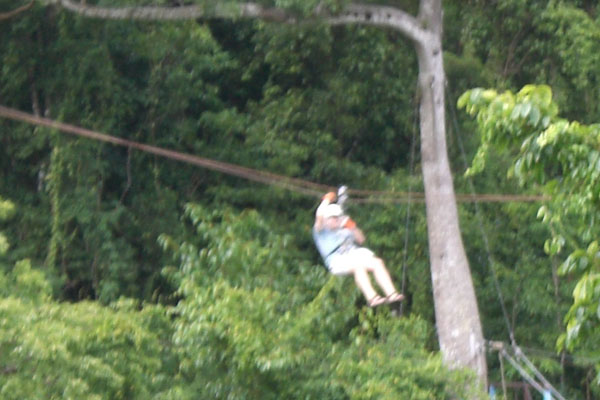 leaves shore with everyone sitting on the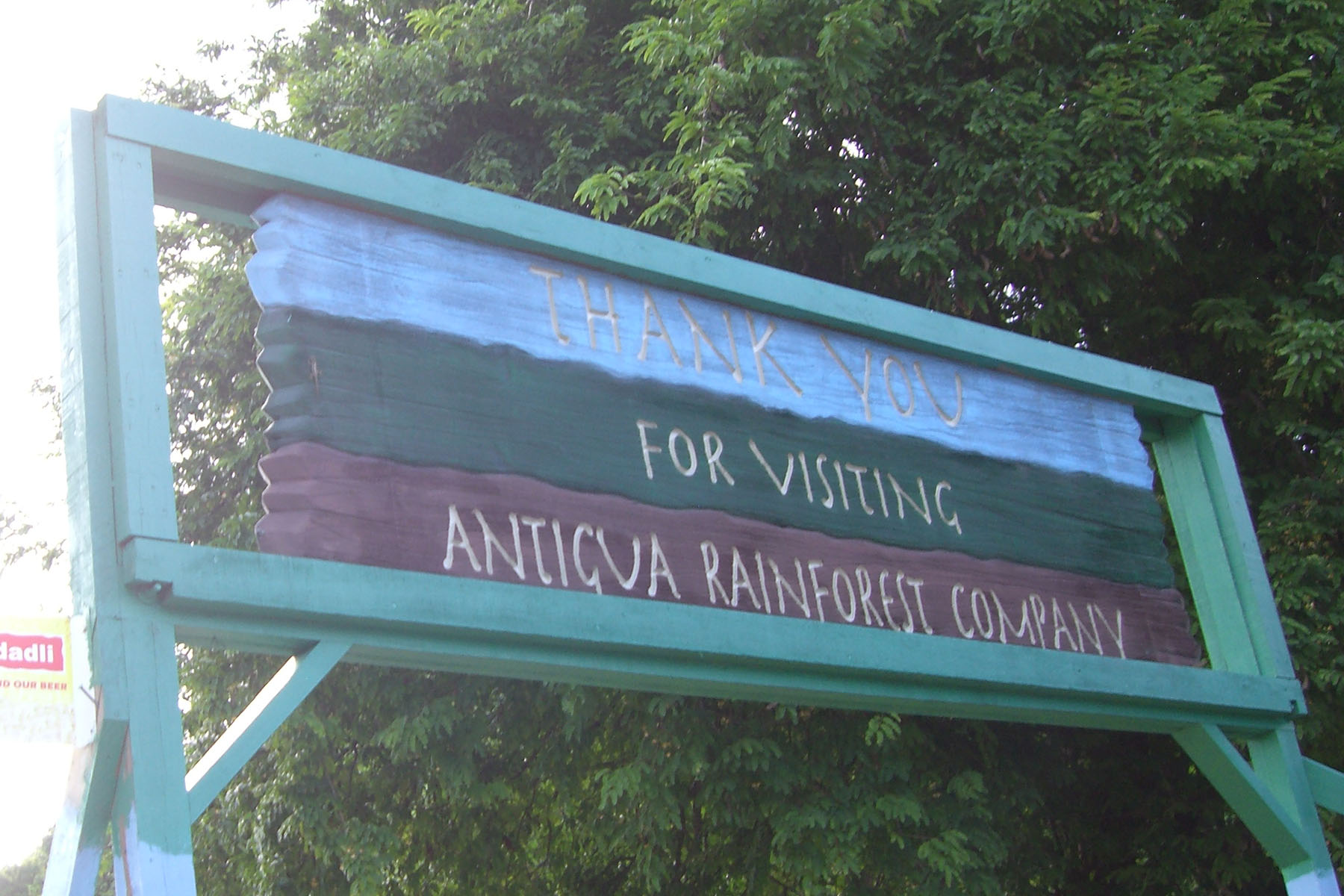 deck, and when they reach a protected area where fish can be found, everyone goes down into the small submarine and sits by the windows to watch for the fish and stingrays. The boat is air conditioned and looks quite nice, and this appears to be a great place to take photos.
If you are planning a trip to the Caribbean you might want to include these activities while you are there.
Thanks for reading my column. I hope you will come back next month.
Cody
---
           TRUMP HOTEL COLLECTION LAUNCHES TRUMP KIDS 

Cookies & Milk Pedicure? Goodnight Moon on the Nightstand?


 

New Brand-Wide Program Caters to Children & Teens With Kid-Pleasing Spa Treatments,
 Swimming Classes & More, While Trump Baby Attaché Tends to the Tiniest Tots

 

An indulgent morning at the spa. An afternoon by the pool, refreshing "cocktail" in hand. Then it's back to the room, where a cozy robe and slippers await for an evening of … PlayStation and popcorn? Trump Hotel Collection has unveiled Trump Kids, a brand-wide program that extends all the luxury and pampering of a Trump stay to the brand's younger guests, whether they're accompanying the 'rents on a Vegas vacation, a Windy City weekend or a Big Apple break.

Trump Kids is offered at all Trump Hotel Collection properties, from the flagship Trump International Hotel & Tower® New York and recently opened Trump International Hotel & Tower® Chicago and Trump International Hotel™ Las Vegas to the soon-to-debut Trump International Hotel™ Waikiki Beach Walk® and Trump SoHo™ New York.

 

"No guest is an afterthought, no matter his or her age. Trump Kids ensures that children who stay at any hotel in the Trump Hotel Collection enjoy the same exceptional hospitality and superior services as their parents," said Trump Kids creator Robert Prohaska, director of sales and marketing at Trump International Hotel & Tower Chicago.

 

Special spa treatments have been created for youngsters, from three "flavors" of pedicures – Cookies & Milk, Trump Jr. Sundae and Milkshake – to 30-minute facials, massages and swim classes. Teens can pamper themselves with pedicures, a Trump Teen massage, facial, makeup lesson, and nail services. And all Trump Kids enjoy their own version of the Trump Hotel Collection's signature guest services program, the Trump Attaché™.

 

"At its best, a hotel stay can be a magical experience for a child," said Eric Trump, executive vice president of development and acquisition for The Trump Organization. "My own childhood was filled with wonderful travel adventures, and one of the highlights was always checking into the hotel, where I was made to feel like a special guest. It's the closest most children will ever come to feeling like royalty."

 The following Trump Kids services and amenities are available at all Trump Hotel Collection locations:

     

·         Children's restaurant and in-room dining menus

·         Kiddie cocktail menu

·         Special kid and teen treatments, and discount pricing at the spas

·         Trump Kids Attaché

·         Map of the destination with "must-see" spots

·         Nanny services (rates apply) 

·         Use of the swimming pool

·         Swim lessons (by appointment,
rates apply)  

·         Trump Kids coloring book upon check-in

·         Trump Kids no-tears baby bath amenities in-room

·         Cribs with plush linens

·         Bed rails

·         Rollaway bed

·         Board games

·         Children's books

·         In-room children's movie channel
(rates apply)

Also:
     ·         Child-sized robes and slippers (selected sizes) 

·         Rocking chair

·         Baby monitors when reserving a one-, two- or three-bedroom suite

·         PlayStation and Xbox

·         MP3 players with kid-friendly music

·         Stroller

·         Pack-n-play

·         Diaper Genie

·         Humidifier

·         Trump Kids Biz cards printed with each child's name

 

Even the tiniest guests enjoy special attention, giving Mom and Dad a well-deserved break. Trump Baby Attaché™ offers a wide array of complimentary services to families traveling with infants and toddlers, include the following: 
Pre-stocking the guest room and kitchen with necessary supplies so that families can travel lighter. The Attaché will shop for everything from special infant formula and favorite baby foods to diapers and bath supplies ahead of the family's arrival. (Purchases are charged at cost to the guest's account.)
Furnishing Baby's bedroom with rocking chair, playpen and crib.

Child-proofing guest accommodations, covering electrical outlets, moving breakable items out of reach, etc.

Placing age-appropriate books and a CD of lullabies in Baby's room.

A signature Trump bib as a memento of the stay.

Use of a shaded stroller for walks.

Delivering, on request, any additional supplies throughout the family's stay.

Reserving babysitters so that Mom and Dad can enjoy an evening out.

Providing information on local baby-friendly sights and activities, from children's museums to mommy-and-me classes.
 

For reservations, please visit www.trumphotelcollection.com
---
KIDS' CORNER:  From harvesting faux crops to tweaking hand-eye coordination on the MY Go-Fore Golf Exhibit, MY Museum debuts with 8,500 sq. ft of play for families looking to tap off a little steam in downtown Monterey.  A special MY Day at the Beach exhibit puts sandcastles front and center for kids under three.  www.mymuseum.org.  New:  (April/09) Seahorses take center stage at the Monterey Bay Aquarium with the debut of the Secret Lives of Sea Horses.  These snout, sexy creatures will have a new home with 15 species of seahorses and a bevy of relatives including sea dragons, ribboned pipehorses, dragon pipefish and shrimpfish in four multimedia galleries. Swim over to the 25th Anniversary Celebration of the Aquarium, (10/17-18).  New:  Make ocean-friendly seafood choices via the Aquarium's new iPhone application housing instant Seafood Watch recommendations (free).  www.montereybayaquarium.org.
---
New Wild Berry Kidz SuperFood Drink is a Delicious & Easy Way for Children to Get Their Recommended Daily Fruits & Veggies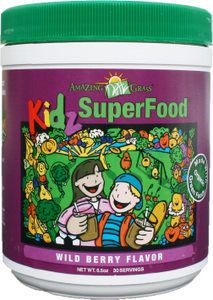 Made with More Than 70% Organic Ingredients Including Yumberry and 31 Other Fruits & Veggies, This Powdered Drink Mix From Amazing Grass Provides a Boost of Energy & Wellness for Back-to-School
 Due to busy lifestyles and poor dietary habits, it is estimated that 85% of kids in the U.S. fail to consume the USDA's recommended 5-to-9 daily servings of fruits and vegetables.  Just about every parent has experienced frustration trying to convince picky children to eat healthy vegetables.  Nutrition convenience pioneer Amazing Grass has created an innovative and delicious solution to this problem for children age 2 and up with their new Wild Berry Kidz SuperFood drink powder.
 New Wild Berry Kidz SuperFood is a nutritional powerhouse that combines a rainbow of 32 phyto-nutritious™ fruits and veggies with the delicious flavor of Yumberry – a superfruit that is loaded with healthy antioxidants.  This convenient drink mix supports healthy bodies and minds with a naturally balanced source of antioxidants, vitamins and minerals derived from whole fruits and vegetables. One serving provides the antioxidant equivalent of 3 servings of fruits and vegetables.  Amazing Grass' original Chocolate version of Kidz SuperFood has been a leading seller for the company for many years, and its success inspired the creation of the Wild Berry variety.
 Although new to North America and known by the nickname Yumberry, the yang-mei fruit has been enjoyed by Chinese culture for thousands of years.  This superfruit offers a delicious sweet & sour flavor similar to pomegranate and cranberries.  Used in China for medicinal purposes since ancient times, Yumberry is rich in antioxidants like proanthocyanidins and contains many vitamins including vitamin C, thiamine, riboflavin, and carotene.
"This innovative superfood drink offers essential 'whole food' fruit and vegetable nutrition that you just can't get from a multi-vitamin," says Amazing Grass co-founder Todd Habermehl.  Wild Berry Kidz SuperFood contains more than 70% organic ingredients and is an excellent source of beta carotene, thiamin (B-1) and Vitamin K and is a good source of Vitamin C, Iron, Riboflavin (B-2) and Folic Acid.  "What is not in it is important, too," adds Habermehl.  Kidz SuperFood is vegan and all-natural, which means there are no artificial colors, flavors and fillers.  It is also gluten-free, dairy-free, soy-free and GMO-free and contains only one gram of sugar per serving.
The powder mixes easily with water or juice and is offered in a scoopable 200g canister for a SRP of $24.99, and in a 15-count box of convenient single-serve packets for $21.99.  Kidz SuperFood is an affordable way to help achieve the recommended daily servings of fruits and veggies, and it is especially ideal for lunch boxes, an after school snack, practice, and travel.  Amazing Grass products are widely available at stores around the country and at www.AmazingGrass.com. 
Amazing Grass is Creating A Buzz with an Innovative Back-to-School Paperless Raffle for Skateboards
To help create a buzz for the launch of Wild Berry Kidz SuperFood, Amazing Grass is partnering with Element Skateboards, Whole Foods Market and Phizzle Instant Messaging Marketing on a Back-to-School 'paperless raffle' contest.  The innovative green marketing promotion combines mobile messaging technology, a fun skateboard giveaway and a healthy green message that resonates with kids.  Each participating store will receive a new eco-friendly Element skateboard to raffle off.  Stores will build a Kidz SuperFood merchandising display that incorporates the skateboard and signage.  To enter the contest, store customers will view the easy signage instructions and use their cell phone to send a text with the store raffle code. 
Amazing Grass' mission is to educate the world about the benefits of green SuperFoods and the improved quality of life derived from healthy eating habits.  In addition to the new Wild Berry Kidz SuperFood, Amazing Grass also offers Green SuperFood, Chocolate Green SuperFood, Berry Green SuperFood, and Chocolate Kidz SuperFood drink powders, 3 varieties of Amazing Meal, Organic Wheat Grass in drink powder and tablet forms, and new organic Whole Food Energy Bars. 
Amazing Grass is a friends-and family-owned company with roots that date back over 60 years of growing and dehydrating green foods.  The company produces certified organic wheat grass, barley grass, oat grass, rye grass and alfalfa at a family farm in Kansas, and markets the most nutritious, convenient and affordable green SuperFoods to help families thrive.  Amazing Grass stands out because the grasses are field-grown throughout the winter allowing the roots to soak up nutrients from mineral-rich soil for over 6 months.  "The young leaves are harvested just one time each year at their nutritional peak," says co-founder Brandon Bert.  "The greens are carefully flash dehydrated at low temperatures, frozen as whole leaf powders and then packed in nitrogen to maintain freshness. The extra steps ensure customers get the most nutrient-dense raw green food powders in the world," adds Bert.  For more information, please visit www.amazinggrass.com.
---
American Lung Association Urges Parents of Kids with
 Asthma to Prepare for Flu Season & New School Year Ahead
-- American Lung Association Recommends Parents
 Take Seven Simple Steps to Ready Kids with Asthma for School--


As children with asthma return to school, parents should be aware that cold and flu season is beginning as well. Seasonal influenza poses a special health risk to children with asthma, as these kids often experience more severe symptoms. The National Foundation for Infectious Diseases also reports influenza is linked to a higher number of fatalities in children with asthma than in kids without lung disease.
"Good hygiene is the best and first line of defense against any type of cold or flu," said Norman H. Edelman, MD, American Lung Association Chief Medical Officer. "This includes frequent hand washing and covering your mouth when coughing or sneezing."
 The Lung Association also strongly recommends that all children, especially those with asthma be immunized against seasonal influenza. Yet, the Centers for Disease Control and Prevention (CDC) reports that at most, only one-third of children with asthma are vaccinated annually against seasonal influenza.
"Vaccination against seasonal influenza needs to be a higher priority in this country," added Dr. Edelman. "Influenza is a serious disease with deadly consequences. Parents need to know that the best way to protect their kids against seasonal influenza is to ensure their child is vaccinated each and every year."  
The Lung Association notes that the potential severity of the H1N1 virus (swine flu) this fall remains uncertain at this time. Parents of children with asthma should be on the lookout for guidance from public health officials. Special recommendations, including possible H1N1 vaccination guidelines, may be issued by the Centers for Disease Control and Prevention (CDC) for children who are at greater risk for complications from influenza. These recommendations and updates can be accessed online by visiting: http://www.cdc.gov/h1n1flu/.
"If a child has a fever or other flu-like symptoms, they should stay home," Dr. Edelman cautioned. "Children should not return to school for at least 24 hours after their fever or signs of fever are no longer present."
In preparation for the school year ahead, the American Lung Association also urges parents who have children with asthma to complete the following checklist:


ü Schedule Asthma Check-up Doctor's Appointment
Even if your child's asthma is well managed, scheduling a check up with your pediatrician is critical to ensuring your child's asthma continues to be effectively controlled. This is also an opportunity to evaluate medications and physical activity restrictions.


ü Vaccinate Yourself and Your Child Against Seasonal Influenza
The CDC recommends caregivers and household contacts of anyone in a risk group including children with asthmas should be vaccinated. By protecting yourself against seasonal influenza, you also help further protect your child.
ü Know About Prescription Assistance Services
No one should have to do without their asthma medications because of financial need. Three organizations are available to help: 1.) The Partnership for Prescription Assistance can be reached by calling 1-888-4PPA-NOW. 2.) Rx Outreach also provides information on their website: www.rxoutreach.com. 3.) Patient Services Incorporated details eligibility criteria at http://www.uneedpsi.org/cms400min/index.aspx.


ü Asthma Action Plan
All students with asthma should have a written Asthma Action Plan that details personal information about the child's asthma symptoms, medications, any physical activity limitations and provides specific instructions about what to do if an asthma attack does not improve with prescribed medication.
ü Visit Your Child's School Nurse and Teachers
All of the student's teachers, coaches, as well as the school nurse and/or office should have a current copy of their Asthma Action Plan. Discuss with your child's teachers specific triggers and typical symptoms so that they can be prepared to effectively assist your child should an asthma attack occur during the school day.
ü Advocate for Your Child
It is also important to learn if your child's school allows students to carry and independently administer their asthma medication. Some schools require students to carry a note from their doctor. Learn what steps need to be taken to have your child carry and use their inhaler if recommended by their doctor.
ü Know Your School's Asthma Emergency Plan
Ensure that your child's school knows how to contact you in case of an emergency. It is also important for parents to know the school's past history of dealing with asthma episodes. Parents should confirm that school staff— including after-school coaches and bus drivers have been trained in responding to asthma emergencies.
For additional information on asthma and children, visit www.lungusa.org or call 1-800-LUNG-USA.
---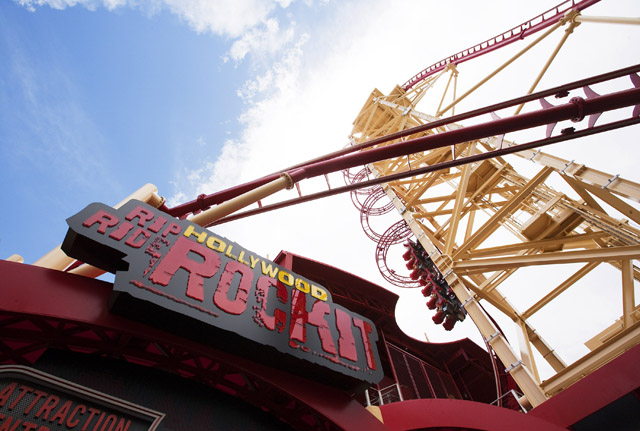 Hollywood Rip Ride Rockit, Universal Orlando Resort's highly anticipated roller coaster, is now open.  This radically innovative attraction includes first-ever maneuvers, cutting-edge technology, songs that span across five genres of music and a personalized take-home music video available for purchase. www.universalorlando.com.
---
---