KIDS K PAGE . . .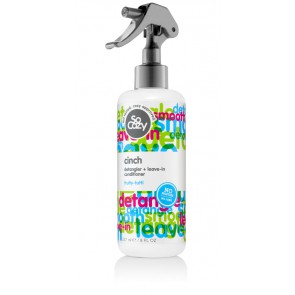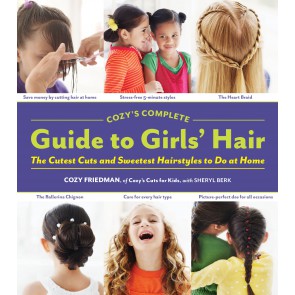 Innovative new concept is making life easier for parents and for kids.
Cozy products and parties are the rage!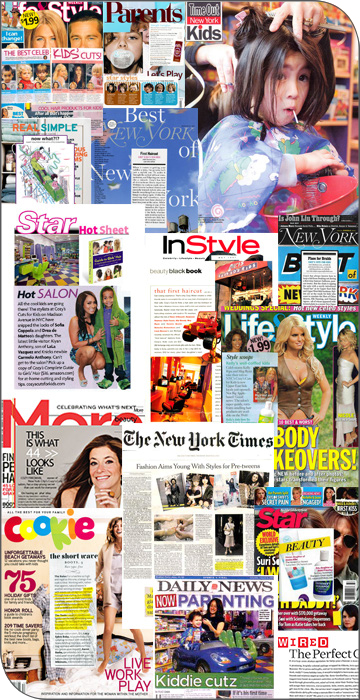 Nearly everyone I meet asks me the same two questions:
How did you come up with the idea for Cozy's Cuts For Kids?
Is Cozy your real name?
Here are the answers in a nut shell. Way back in 1992, a friend of mine told me about her cute little nephew's awful haircut experience at an adult salon. He was scared and began to cry and they were politely asked to leave the salon. That was my "Lightning Bolt Moment". I began to research the industry, knowing nothing about the salon industry, children or parents. I wasn't married, didn't have children and had no retail experience- other than part-time high school jobs.
I was amazed! It became obvious to me that the market was ripe for a salon that would not just allow children, but would welcome them with open arms. I needed to create a place that kids would love to visit (that's where the Toy Boutique part of the concept came from). Equally important, the salon needed to be staffed with the highest level of experienced stylists, who enjoyed working with children and whom parents would feel comfortable entrusting their children's hair to. Two years later, after working in an assortment of children's businesses and obtaining my barber's license, the first Cozy's Cuts For Kids opened on Madison Avenue on Dec 10, 1994. We were bustling from the first day!
Twenty years and multiple salons later – I am constantly amazed and touched by the strength of the emotions that our little clients and their parents feel towards us. I am often stopped by our customers who tell me what an impact Cozy's has had on their lives. So many children have a hard time with haircuts and it is so awesome to know that we have made a difference. I watch my amazingly gentle staff work their magic on the kids and it makes my heart swell with pride and delight.
In keeping with our customer's requests, we have created SoCozy Professional Hair Care for Children- the first ever professional line of hair care products made with the finest ingredients gentle enough for kids. Continuing on my quest to address children's hair care needs, I published my first book, Cozy's Complete Guide to Girls' Hair. Let's see what's next!
Thanks to all the Cozy Kids out there who have made my journey such a meaningful experience and to my incredibly supportive husband Joey and my 2 beautiful boys Shane & Riley.

And yes, it's my real name.
www.socozy.com
___________________________________________________________________
Award-winning multilingual chapter book follows two twelve-year-old girls from two different cultures who establish a compelling friendship via email 

The innovative and award-winning multilingual chapter book by Mercedes Alvarez Rodman aimed at children and pre-teens tells how two twelve-year-old girls establish a friendship via email and support one another through a variety of challenges.
When readers open this uniquely designed book, they read My Blue Butterfly in English; when they turn the book over, they read Mi Mariposa Azul in Spanish. The two stories parallel one another but are separate chapter books rather than exact translations.
Twelve-year-old Elizabeth is from Boston, Massachusetts. Isabel, also twelve, is from Caracas, Venezuela. The girls, who meet via email through El Sistema, an international musical program which provides free musical lessons to children who could not otherwise afford them, discover they have a lot in common. Both are drawn to blue butterflies, both play the cello, and both are being harassed by a bully in their music schools.
In addition to sharing their worries about the intensity of musical competition, Elizabeth/Isabel help each other realize that Raphael/Rafael's bullying behavior is due to the boys' own insecurities. Ultimately, the girls rely on inner strength, compassion, and forgiveness as tools for finding a resolution and for facing their on-going challenges.
Each girl is also helped by a magical blue butterfly that accompanies her at special moments to navigate her world. At the end of the story, the girls and the butterflies meet in a special intercultural exchange program in Boston.
The book includes captivating illustrations by the author's daughter, Alexandra Rodman, and an accompanying CD containing six original compositions written and performed by Daniel Rodman, the author's son. These songs reflect the girls' emotional states throughout the book.
My Blue Butterfly/Mi Mariposa Azul won the coveted 2013 Moonbeam Children's Book Award gold medal.
"In this deeply perceptive and moving story of two girls in two completely different cultures experiencing the same human joys and sorrows, Mercedes Alvarez Rodman gives us a clear window into the life of contemporary pre-teens. But these are no ordinary twelve-year-olds; they have been given the gift of music and membership in a global musical community thanks to the inspiration of Venezuela's El Sistema. Who better than radiant blue butterflies to spread the message of joy and friendship through music around the world?" ~ Mark Churchill, director, El Sistema USA; dean emeritus, New England Conservatory
AUTHOR: Mercedes Alvarez Rodman was born in Caracas, Venezuela. She moved to the United States in 1978. She is married to Bruce Rodman and has two children, Daniel and Alexandra, who generously contributed to the creation of My Blue Butterfly/Mi Mariposa Azul. Mercedes and her husband live between Bourne and Boston, Massachusetts.  
_________________________________________________________________
SWEET BABY STUFF FOR SUMMER  . . .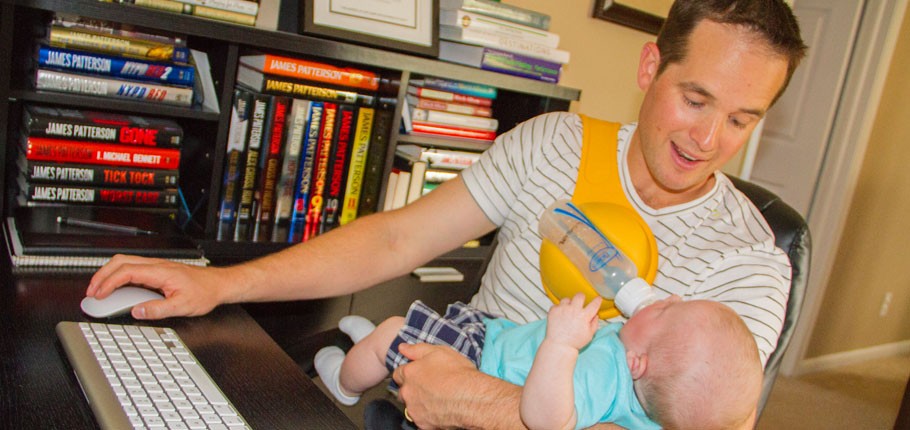 the beebo is a great new item to help mom feed baby a bottle. The free hand bottle holder was designed to enhance feeding time and is getting raves from new mothers and dads. visit www.thebeebo.com.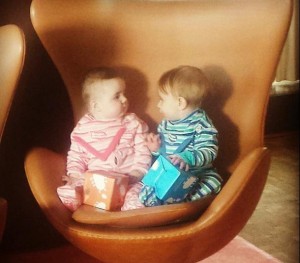 Creepy Crawlers from Ireland were designed to help baby crawl; this acitivity is said to improve a variety of important baby developmental skills. They are comfy and cute. Visit: www.creepcrawlers.com.
________________________________________________________________
AMAZING BREAKFAST ITEM FOR KIDS & PARENTS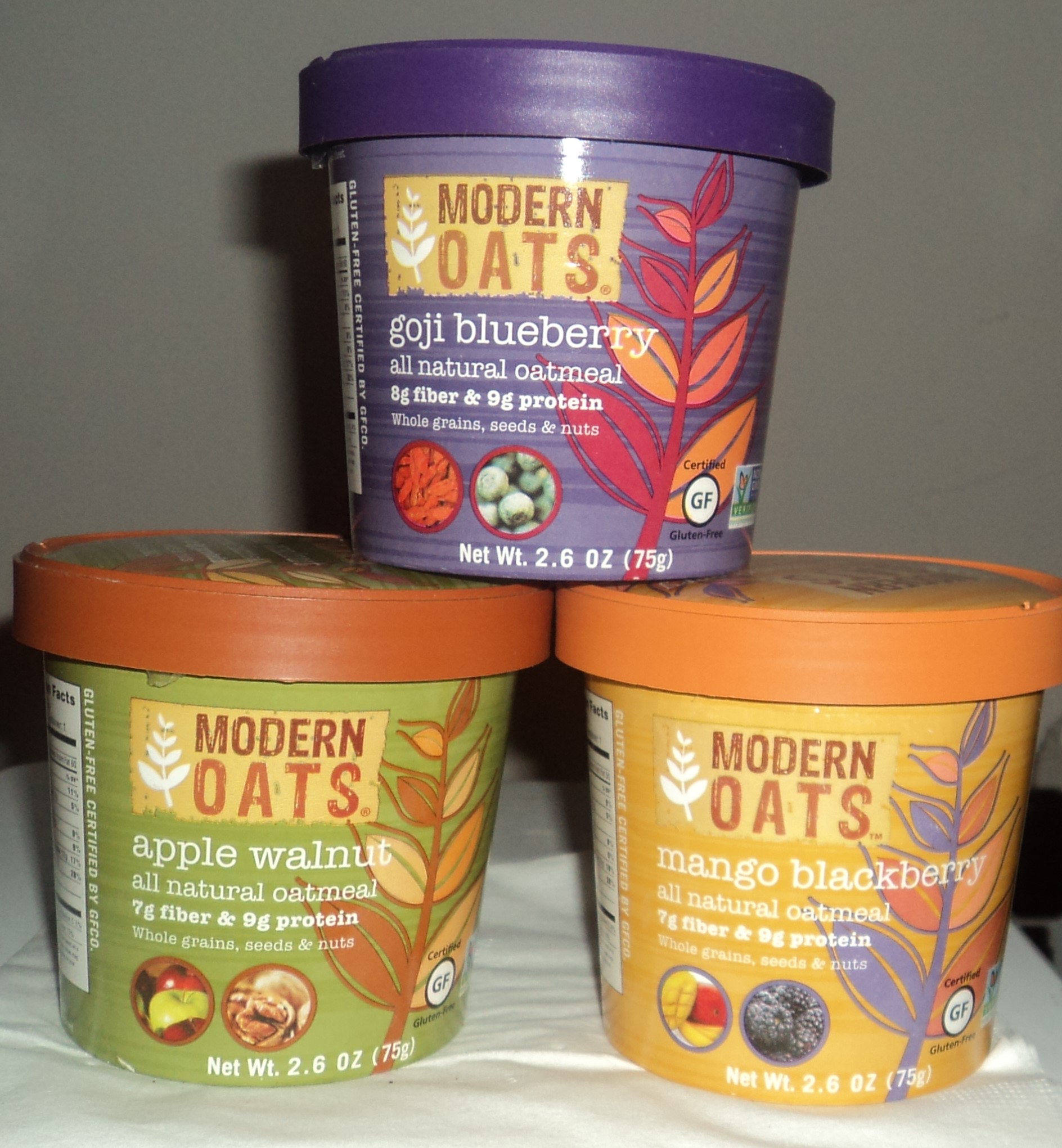 ---