KIDS KALEIDSCOPE  .   .   .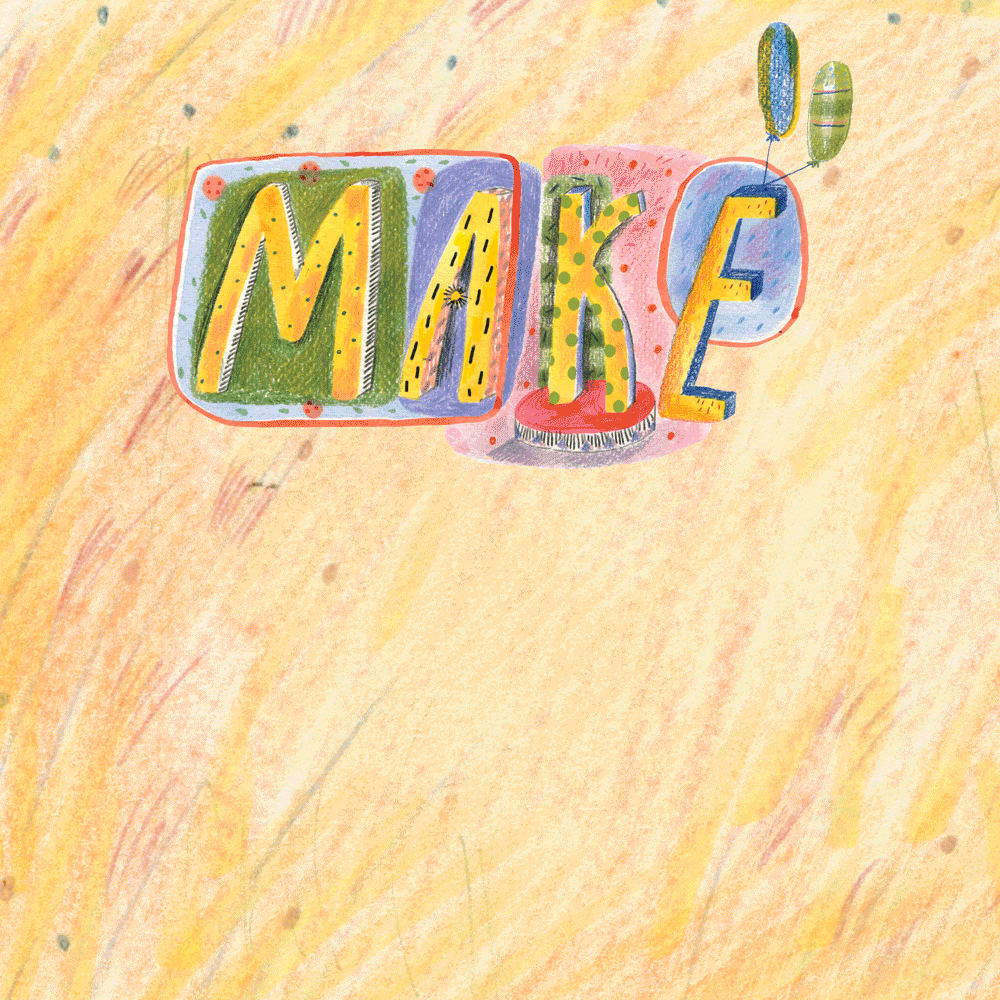 Make a Face is an interactive, concept-driven picture book that shows how different facial expressions connect with different emotions by pairing them with corresponding animals who "come to life" as children make different faces on cue.

Can you make a face as happy as a dancing hippo or as serious as a regal lion? Making a "playful face" sends dolphins leaping from the water, and a "frightening face" reveals a great big elephant that's terrified of a little mouse. While learning how different facial expressions connect with different feelings and concepts, young readers will be enchanted by how their participation generates a magical response  at the turn of every page. Stretch those faces, and prepare to use your imagination, because some of them will be challenging, as will getting through the book without dissolving into giggles.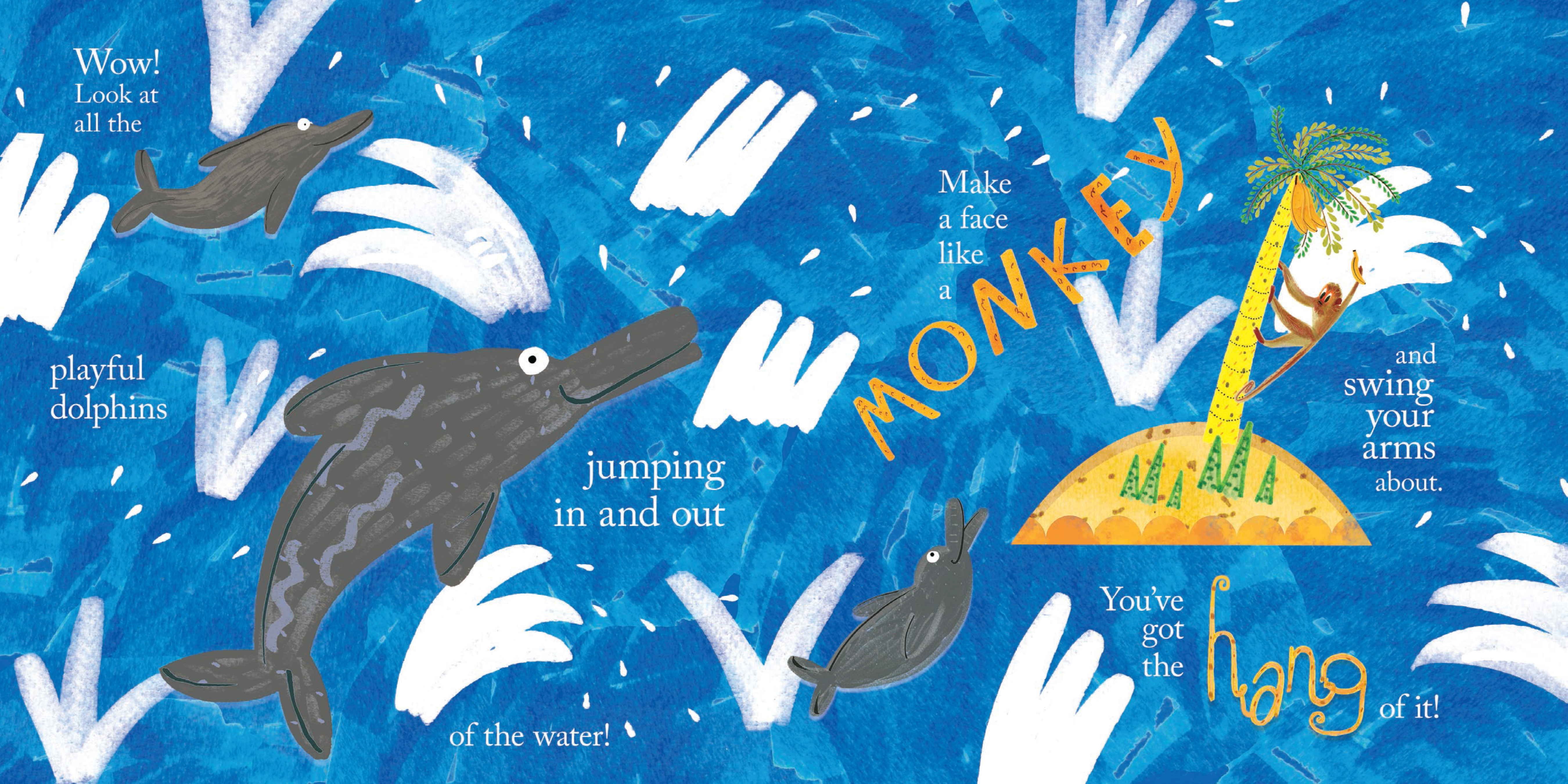 Born in El Salvador, Ricardo Alegria Jr. came to New York with a lifelong love of stories, poetry, music, and art. He was proud to become a U.S. citizen, having ardently admired the nation's values and its abundant opportunity. He now lives in a sunny home in Palm Bay, Florida, part of a region known as "Space Coast" where his windows are often rattled by rocket launches and the occasional sonic boom from NASA's testing facility a few miles down the road. Inspired by his love of classic children's books like The Cat in the Hat, and Homer Price, Ricardo now writes innovative, whimsical stories he hopes will make kids laugh for generations to come.

Born in Russia, Anya Kuvarzina always loved "testing out" various pens and pencils at her mother's stationery shop. She later moved to England at the age of 16, initially to study business, but was introduced to graphic arts almost by accident through an inspiring art tutor and decided to change her career path. After graduating from Central Saint Martins College of Art and Design, Anya worked as a freelance illustrator and graphic designer, before moving to Cambridge where she now lectures in the Masters program in Art and Design at Cambridge School of Visual & Performing Arts. She also co-founded a mural painting collective, Top Stroke, designing window displays and collaborating on charity art projects in the Russian Urals. Her work has been exhibited in London and Cambridge. As a child, she read constantly, and was enchanted by the animal illustrations of Russian illustrator, Yevgeny Charushin. This is her first picture book.
Children's / Facial Expressions / Emotions & Feelings 
Hardcover, 9 x 9 inches, 32 pages
ISBN: 978-1-57687-850-7, $15.99 US/CAN
High-res scans to your specification are available upon request; scanning from the book or lifting images from the mechanical file are strictly prohibited. Mandatory credit line: From Make a Face by Ricardo Alegria Jr. with illustrations by Anya Kuvarzina, published by POW! Kids Books.
For more information, please contact:
Madison Morales
POW! Kids Books
madison@powerHouseBooks.com
_________________________________________________________________

Canopy Bridge Opening Celebration at the San Diego Zoo
SD Zoo IS elebrating the opening of a new structure that will forever 
revolutionize the guest experience at the San Diego Zoo. Spanning the
canyon at the heart of the 100-acre Zoo, a brand-new 450-foot bridge, the
Canopy Bridge, will opened to the public (July 28, 2017) at 9:15 a.m.,
with a huge celebration and an inspiring ribbon-cutting ceremony.
 The San Diego Zoo, 2920 Zoo Drive, San Diego, CA 92101;
located just north of downtown San Diego in Balboa Park.

Bringing species back from the brink of extinction is the goal of San Diego Zoo Global. As a leader in conservation, the work of San Diego Zoo Global includes on-site wildlife conservation efforts (representing both plants and animals) at the San Diego Zoo, San Diego Zoo Safari Park, and Institute for Conservation Research, as well as international field programs on six continents. The work of these entities is inspiring children through the San Diego Zoo Kids network, reaching out through the internet and in children's hospitals nationwide. The work of San Diego Zoo Global is made possible by the San Diego Zoo Global Wildlife Conservancy and is supported in part by the Foundation of San Diego Zoo Global.
MORE INFO:  sandiegozoo.org
---