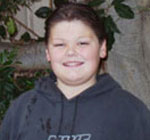 APRIL 2008
KIDS KALEIDOSCOPE


I MADONNARI ART FESTIVAL
AT SANTA BARBARA MISSION
by Cody Chandler Hilton

May marks the I Madonnari Art Festival at Santa Barbara Mission. This is an Italian event, where artists do chalk drawings in front of the Mission, and they serve food, and drinks. It brings a huge crowd of tourists, and people really have fun listening to music and eating. The drawings are really good, and the money raised helps local artists. The festival is free, but you can buy tickets for food.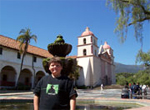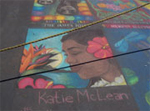 Thanks for reading Kid's Kaleidoscope.

---
PLANNING NOW FOR SUMMER VACATION?
NWF Family Summit Brings Nature and Families Together



Spring Break will soon be over and thoughts are turning to summer vacation planning. Imagine a week of summer vacation, focused on the sights and sounds of nature, where everything is planned for everyone in the family no matter what age. Imagine exciting activities and adventures for the entire family, all interest levels, attention spans, level of outdoor experience, or familiarity with Mother Nature. This is the National Wildlife Federation Family Summit, which makes a week of environmental education and adventure available for just $215 to $500 per person for the week, depending on the age group. Accommodations start at $250 per person for the week, including three meals a day! Kids under 6 stay free. Snowbird resort, nestled deep in Little Cottonwood Canyon in the Wasatch Range of the Rocky Mountains, will host the National Wildlife Federation's (NWF) 2008 Family Summit from July 1 -- July 7. This mountain retreat is just 45 minutes from the Salt Lake City Airport and is an ideal hub of outdoor exploration and wildlife viewing. Elk, mule deer, bighorn sheep, coyotes, cougars, eagles, hawks and scores of smaller animals delight wildlife-watchers of all ages.

More information and the program registration form for the Summit can be found on NWF's web site at: www.nwf.org/summits, or by calling 1-800-580-5685. Book now because this popular program fills up quickly!


---
NO PARENTS ALLOWED:
CRUISE LINES OFFER VARIETY OF
TEEN AND TWEEN HANGOUTS


Safe and secure, lounges and clubs give kids space from parents – and vice versa
 
Parents taking a cruise with tween or teenage children know these kids enjoy their space as much at sea as they do at home.   The world's most popular cruise lines have long recognized this and now offer more special hangouts and activities exclusively for them than ever before.
Combine this space with plenty of activities for the whole family and it is easy to see why cruises make for memorable family vacations, no matter what one's age.  Special pricing for children up to 17 years-old generally applies on many cruises which makes them a true travel value.
For example, a family of four (2 adults, 2 children) can enjoy an early December seven-night cruise with cabin credits, complimentary photos and a special gift to the Western Caribbean in a verandah cabin with Holland America for $2,380, including taxes, fees and fuel surcharges .  That is less than $85 per person, per day for the family's onboard accommodations, 24/7 room service for those hungry teenagers, all dining options and most entertainment – including plenty for tweens and teens to do.  
"Industry reports cite more than a million children are now cruising with their families annually," said Bob Levinstein, CEO of Cruise Compete, LLC. "Keeping these young people, especially those over the age of 10, occupied and busy is key to fun vacation for them and the entire family.  For tweens and teens, this means giving them some space of their own on the ship to have fun – and their parents love the price and all-inclusive nature of the family getaway."
The following is a sample of the coolest places for older youth to hang out at sea in safe and secure settings: 
Holland America Line
For the past two years, teens traveling on HAL cruise ships have enjoyed the Loft, a special lounge area designed to resemble a New York artist's studio.  The setting includes music and videos, comfortable furniture, Internet access stations, video games and karaoke, big screen TVs and more.  A secluded passageway leads upstairs to the Oasis, a teens-only sundeck featuring a nine-foot waterfall and cooling cave.  Teens can sunbathe during the day and dance under the stars at night to the beat of a state-of-the-art sound system and laser show.
Royal Caribbean International
The cruise line's Voyager Class ships are a floating paradise for teenagers.  The Living Room invites kids to hangout during the day, stocked with computers, books and games.  The Back Deck provides teens with a place to sunbathe together and enjoy a buffet dinner.  Fuel, the teens-only disco, is open until 2 a.m. and also provides a great place to mingle and meet new friends.
Norwegian Cruise Line
The Norwegian Dawn and Jewel feature the line's most elaborate and largest teen clubs.  The Underground lounge features computers, big-screen TVs and dance floor. Youth 17-and-under have their own cinema for nightly movies or an afternoon matinee.
Disney Cruise Line
A little Disney magic makes cruising memorable for teens too.  They are invited to spend time with their peers in the Aloft lounge on the Disney Wonder and The Stack on the Disney Magic.  Both of these teen-only hangouts feature music, movies, video games, plasma TVs, dance floor, Internet café and other activities.  In addition, Disney hosts the H2O Splashdown and Party in Paradise farewell bash exclusively for teens.
Carnival Cruise Lines
Carnival's youth-oriented programming was recently expanded to include exclusive new Circle C clubs for 12-14 year-olds.  Each features a dance floor, high-tech sound and lighting, monster plasma TVs with movies and music videos, touch screen jukeboxes and gaming centers with 20-inch plasma game screens.  A number of ships have already been retrofitted with Circle C facilities, with several more are scheduled for this year and the entire fleet by 2010.  Carnival's Club 02 facilities continue to be very popular with teen's ages 15-17 year-olds.  In addition to a pulsating dance floor and the latest music and lighting systems, Club O2 features a teen-oriented library and lounge with non-alcoholic specialty drinks.      
Princess Cruises
The cruise line's Grand Class ships have the largest facilities for teens.  The Off Limits teen center includes plenty of games, movies, big-screen TVs and jukeboxes.  On the Grand, Golden and Star Princess, teens can use their own Jacuzzi and sun deck.
Celebrity Cruises
This cruise line's Celebrity X-Club Youth Program does offer teens plenty to do, especially during the summer and holiday family travel seasons.  This includes supervised theme parties, pool games, movies, sports tournaments, karaoke, talent shows, fitness activities and play stations.
Regent Seven Seas
Ultra-luxury cruise line Regent Seven Seas also offers teen programs.  Regent's Club Mariner operates during the summer and select holiday sailings and gives tween and teen travelers the opportunity to enjoy a variety of exciting, interactive activities, including whale watching in Alaska and artist classes on tropical cruises, plus other unique adventure and cultural opportunities.
Crystal Cruises 
Select Crystal sailings during the summer and holidays also offer older youth things to do without their parents on ultra-luxury cruises. These include games, arts and crafts, video games and other activities under the supervision of experienced activities directors.  The Crystal Symphony and Serenity also feature Waves, a teen video arcade.
"The all-inclusive nature of cruise travel makes for an ideal, value-oriented vacation for families with kids of all ages, including older children," Levinstein said.  "There's plenty to do on board and in port with your family but, when it's time to get away and hang out with old and new friends, there's no better place than the cruise ship lounges, sundecks and parties exclusively for tweens and teens, with no parents allowed."
---