TEEN TIMES
Things to Do on Spring Break    by Cody Chandler Hilton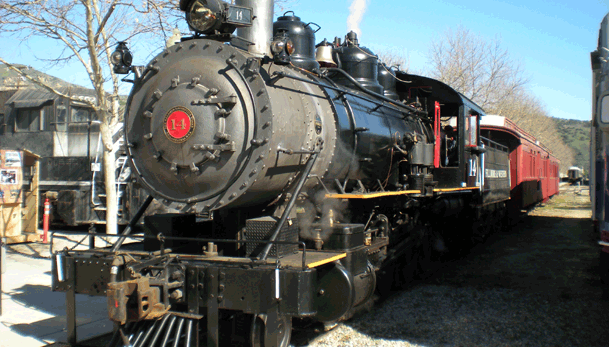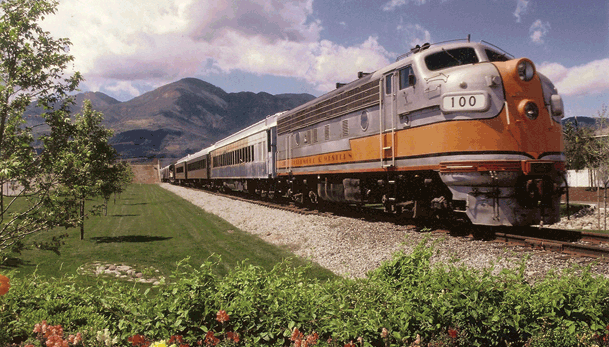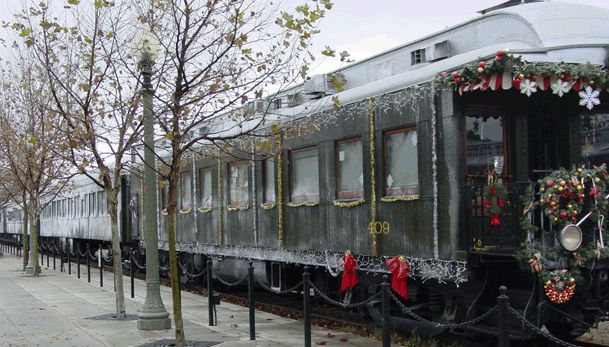 TRAIN RIDES 2011
Filmore & Western Railway Company
The home of the "movie trains' has a new schedule for 2011. This is a great way to enjoy a family spring break, or just enjoy a scenic train ride during the Family Murder Mystery; Adults $61, youth 13 and under $32. Dates are September 3 and November 12, 2011.
Mid Week Group Tours available include "Heritage Valley Tour" to explore the Valley and Museums. Dates are April 6, May 19, June 16, July 27, August 17, Sept 21, October 19 and November 10. There are also deals on School Field Trips.
Call 805-524-2546 for reservations and information. www.fwry.com
   ____________________________________________________________  
2011 KID'S CHOICE AWARDS ARE HERE  . . .
Expect the Unexpected as Jack Black Hosts Nickelodeon's 2011 Kids' Choice Awards Airing Live From Los Angeles on Saturday, April 2, at 8pm ET
Nominees Include Justin Bieber, Katy Perry, Kristen Stewart, Taylor Swift, Robert Downey Jr., Emma Watson, Tim Allen, Miranda Cosgrove, Will Ferrell, Selena Gomez,
Big Time Rush
, Jack Black, Victoria Justice, Steve Carell, Cameron Diaz and More!
Always unpredictable and full of surprises, actor/comedian Jack Black will take viewers on a wild ride as he returns to host Nickelodeon's 2011 Kids' Choice Awards, premiering live on Saturday, April 2, at 8:00 p.m. (ET/Tape delayed for West Coast).  Back by popular demand, Black, who will star in the upcoming film Kung Fu Panda 2, returns for the third time (2006 and 2008) to host the ultimate kid experience from the all-new venue, the Galen Center at USC in Los Angeles. Honoring the hottest celebrities from music, TV, sports and film, viewers will embark on the most extreme, slime-tastic night to remember.
"Jack Black is the perfect mix of comedy, rock and star-power that will set the tone for an amazing show," said Marjorie Cohn, President, Original Programming and Development. Nickelodeon/MTVN Kids and Family Group and Executive Producer of the show. "Jack is always an exciting host because of his unpredictability, incredible comedic timing and ability to connect with our audience. We're really excited to have him back."
This year, first-time nominees rule the categories as Nickelodeon's very own Big Time Rush nabbed two – one for Favorite TV Show (up against iCarly, The Suite Life on Deck and Wizards of Waverly Place), the other in the Favorite Music Group category (against Black Eyed Peas, Jonas Brothers and first-time nominee Lady Antebellum). Recording artist Train (nominated for "Hey, Soul Sister" in the Favorite Song category,) Bruno Mars (nominated for Favorite Male Singer) and Academy Award®-winner Tom Hanks (nominated for Favorite Voice from an Animated Movie for Toy Story 3) also scored first-time nominations. Gold medal Olympian Lindsey Vonn made her debut in the Favorite Female Athlete category against Danica Patrick, Serena Williams and Venus Williams.
Viewers will also vote on who kicked the most butt in film this year as Jackie Chan (The Karate Kid), Steve Carell (Despicable Me), Robert Downey Jr. (Iron Man 2 and first-time nominee) and Will Ferrell (Megamind) compete for the Favorite Butt-Kicker award.
The animated movie categories are filled with star power as Cameron Diaz (Shrek Forever After), Eddie Murphy (Shrek Forever After), Tom Hanks (Toy Story 3) and Tim Allen (Toy Story 3) all received nominations   
For details on nominees visit: www.kidschoiceawards.com
---
KIDS KALEIDOSCOPE NEWS
AARON NIGEL SMITH & LIONEL FROM PBS KIDS SHOW BETWEEN THE LIONS
 CELEBRATE NATIONAL READING MONTH WITH A HIP NEW VIDEO
IN A BOOK!

"Mellow tunes with just enough groove for little ones."– People Magazine
 Aaron Nigel Smith and Lionel from Emmy Award winning PBS Kids show Between the Lions released a fun new music video in honor of National Reading Month.
In a Book encourages children to spell, read, imagine and learn though a fun call & response song. The video was shot at the Brooklyn Children's Museum and with third and fourth graders at The Achievement First Academy East New York .
Aaron Nigel Smith has been a featured musical guest on the Emmy Award®winning PBS Kids television series Between the Lions and works with theNEA Read Across America program to promote literacy through music. Aaron's sophomore recording, Everyone Loves To Dance, was awarded a 2010 Parent's Choice "Recommends" Award and a 2010 NAPPA "Honors" Award. A re-release of his award-winning debut CD, Let's Pretend will be released on March 29. 2011. He has been a musician since age 11 when he began performing professionally with the American Boy choir in venues such as Carnegie Hall, Lincoln Center, Kennedy Center, and the Essex Cathedral in London.  In addition to being an accomplished vocalist, he plays percussion and guitar, is a prolific songwriter, and is an inspiring teacher to children of all ages. 
Aaron actively promotes the positive effects of music and movement as an integral part of early education through his recordings as well as his enrichment program, FUNdamentals of Music and Movement. Launched in 2002 in Los Angeles, FUNdamentals is now the program of choice for over 100 schools nationwide.  The up-tempo, hook-filled tunes created for his curriculum get kids literally jumping off the floor while exploring key developmental concepts. 
Performing regularly around the country, Aaron's entertaining stage show has been featured as part of the Ziggy Marley Family Time Tour, Between the Lions Live, NEA Read Across America Tour, NBC/Universal, Sony, Warner Brothers, Paramount, Fox Studios Family Concerts, and theSierra Nevada World Music, Abbott Kinney andWinnipeg Folk Festivals.  Recently, Aaron collaborated with Ziggy Marley and his Palisades Children's Choir, on the new hit Tuff Gong release of Bob Marley songs for kids, B is for Bob.  He works with the National Education Association on their Read Across America tours and is a guest speaker for the Department of Education.
Noel MacNeal is the master behind the puppet. Noel launched his career performing on PBS's award-winning Sesame Street, where he honed his craft with puppetry legends Jim Henson and Frank Oz. He's been a performer on Sesame Street for over twenty years, training puppeteers in Japan, Mexico, South Africa, and, most recently, Jordan, Palesitne, and India for the Sesame Workshop co-productions of Sesame Street. Noel is also a regular performer with the classic Muppets of The Muppet Show.For the past decade, Noel has been the spirit and voice of the gentle and lovable star of the Daytime Emmy Award-winning series Disney's Bear in the Big Blue House and the Disney Channel morning series Breakfast With Bear. In 2003, Noel received a Daytime Emmy Nomination as Outstanding Performer in a Children's Series.
He's an author as well, with his puppet-making book 10-Minute Puppets with Noel MacNeal available now from Amazon and your local bookseller.
---
Seven Ways to Make Healthier (and Skinnier)
Choices at the Drive-Thru
The typical teen's hectic schedule often makes fast-food meals a tempting—or necessary—option. However, say Ellen Shanley and Colleen Thompson in their new book, Fueling the Teen Machine, you don't have to write off nutrition when you place your order.
Being a teen is tough. Most days your schedule is jam-packed with activities from the time you crawl out of bed to the time you face-plant onto your mattress at night. You're balancing school, social life, homework, chores, and a host of extracurricular stuff that might range from sports to band practice to an after-school job. You really don't have time to plan out your meals and count calories—but you still want to be healthy (and—let's face it—look great in those trendy new jeans).
Is there any way to reconcile these health-conscious desires with a lifestyle that often necessitates greasy paper bags from the drive-thru window?
            Absolutely, say Ellen Shanley and Colleen Thompson. You just have to know—and act on—some basic nutritional facts when you're ordering.
            "Fast food is part of the American lifestyle, and it's not realistic to suggest that teens—or adults, for that matter—will never eat another burger or large fry again," says Shanley, coauthor along with Thompson of the new book Fueling the Teen Machine: What It Takes to Make Good Choices for Yourself Every Day, 2nd Edition (Bull Publishing Company, 2010, ISBN: 978-1-933503-37-0, $16.95, www.bullpub.com). "The key is to simply know what your best choices are the next time you need a fast meal on the go."
            Shanley and Thompson know what they're talking about—they're both registered dieticians who practice and teach at the University of Connecticut. They're also parents, and they're all too aware that teens' concerns about their bodies don't always mesh well with their day-to-day diets.
            "In the midst of the daily whirlwind that is the typical teenager's life, a fast-food snack after the game or a quick combo eaten with friends is sometimes the only realistic option," confirms Thompson. "Plus—let's be honest—lots of fast-food fare is tasty! And the good news is it can be incorporated into a healthy lifestyle."
            Read on for seven of Shanley and Thompson's fast-food-savvy nutrition tips…some of which may really surprise you:
(Super)-Size does matter. We live in a society where bigger is better. Even in fancier sit-down restaurants, servings are often larger than what a healthy teenage stomach can comfortably consume. And while it's tempting to go for the biggest package deal, the same thing is often true of "mega-sized" fast-food meals. Before you order the jumbo burger and the humongo gulp drink, think twice about whether you really need all that food.
"Fast-food restaurants hook you in by promising a lot more food for just a little more money," points out Shanley. "They don't care if your eyes end up being bigger than your stomach! So be discriminating. Are you really that hungry? Why not share your mega meal with a friend? Or just get smaller versions of the items you want. You'll be consuming fewer unhealthy bites, but your tastebuds will be just as satisfied."
Fish and chicken don't always deserve their healthful rep. You know what they say about assuming: don't. This is especially true when it comes to choosing your "main course" at the fast-food counter. It's a common (if not universal) assumption that white meat is healthier than red meat—but that's not always the case. Since many fast-food restaurants bread and fry their chicken and fish, these choices often end up having as much or more fat and calories than a hamburger. 
"If you're craving white meat, choose chicken or fish that is broiled, baked, or grilled," advises Thompson. "If you're not sure how a certain menu item is prepared, ask! Actually, most fast-food restaurants have the nutrient content of their menu items either right in the restaurant or certainly on their websites."
Download the (nutritional) lowdown. Yes, it's important to know what's in the foods you eat—how many fat grams and calories, how much sugar, and, yes, how much good stuff like calcium and vitamin C. As mentioned, all fast-food joints provide nutritional info on their menu items. And Thompson and Shanley suggest that you stay on top of what's what the high-tech, twenty-first century way. That's right—there's an app for this, too!
"You can download apps that tell you the nutrition information on all of your favorite fast-food menu items," says Shanley. "This can really help you make an educated decision the next time you visit the restaurant."
Go green. Yeah, sometimes you're just craving some salty fries more than anything else. But if you're not being driven by the relentless need for some deep-fried potatoes, give some thought to ordering a side salad instead. It's a great way to fit in a serving of nutritious veggies!
"Know what kind of salad you're ordering, though," cautions Thompson. "Salads can actually be full of calories, especially if they have heavy dressings or added items such as chicken strips, croutons, nuts, etc. In fact, just two ounces of ranch dressing—about one typical packet—contains twenty grams of fat. That's as much as is in a quarter-pounder! Go for the 'lite' or reduced-fat dressings, or use less of the heavier ones. And choose a salad that's heavier on the veggies than on the extras."
Skip the mocha-frappe-espresso-ccino-with-whipped-cream coffee drink. Yes, coffee shops are fun hangout spots, and all those specialty coffees and baked goods look scrumptious! (And some fast-food restaurants have these sweet, caffeinated treats, too!) But did you know that one beverage and a muffin are often a whole meal in terms of calories…though not necessarily in terms of nutrition? Ordering these treats on a regular basis might not be so desirable after all.
"To increase your intake of other food groups at coffee houses, try ordering some 100 percent fruit juice or fat-free milk, or having a protein-rich egg on your bagel instead of cream cheese," suggests Shanley. "And if you're craving coffee, order your beverage with skim milk, sans flavor shots and piles of sugar. This way, your drink can actually provide a fair amount of protein and calcium."
Think outside your go-to wrapper. Most of us gravitate toward one or two meals when we go to our favorite fast-food spots. Although it might mean reading the menu more carefully than you have in years, going beyond "the usual" might pay off for your tastebuds…and your body.
"In recent years, many fast-food chains have become more health-conscious and have expanded their menus," Thompson points out. "Look for and try more nutritious choices such as soup, baked potatoes, salads, yogurt, milk, or bagels. Who knows? You might even find a new and improved 'usual.'"
Step away from the soda. Did you know that those caffeinated, refreshing beverages account for as much as 10 percent of the typical teen's daily calories? Yikes! Many of us overlook drinks when assessing the nutritional value of any given meal, which can be a mistake. You don't have to cut sodas entirely—but remember that moderation is key.
"Consider going back to your childhood mainstays like water, 100 percent fruit juice, and milk when placing your order," advises Shanley. "Chances are, they'll be just as tasty as you remember—plus, they're excellent sources of vitamins, calcium, and even protein. Also consider smoothies made with real fruit, especially if they're not loaded with sugar."
            "Mix and match these tactics when the drive-thru beckons, and you'll be doing your body and health a favor," concludes Thompson. "Remember that many of the choices on the menu can fit into your meal plan—it's just a matter of how often you choose certain foods and what you eat along with them that make the difference. By simply changing your side item or beverage and being aware of what each choice really contains, you'll save lots of calories and gain a good deal of nutritional value."
            "The bottom line is, it's all about balance," adds Shanley. "Every young person has days that get away, practices that run late, and families who can't always sit down for a meal at the same time. Don't worry too much about the occasional supper in a bag—just make the best choices you can and compensate the following day by emphasizing fruits, vegetables, and whole grains."
---
---