KIDS KALEIDOSCOPE  .   .  .
SB ZOO NEWS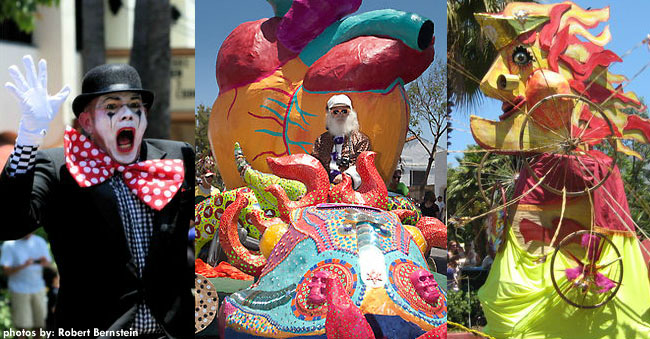 Summer Solstice Celebration - Family Fun
June 21-23, 2019, Parade June 22, 2019, 12 p.m. on State Street
Parade June 22 - Downtown State Street
Santa Barbara, CA
solsticeparade.com
This weekend event that takes off where Doo Dah Parade in Pasadena dropped the ball and went home, is an art festival and parade that like no other in the world. In fact, event planners say that celebrants who have seen pictures and heard about the parade come from around the globe to experience California's Riveria during the Summer Solstice Celebration. If you're looking for color, this is it! Vendors sell food and beverages, arts & crafts boutique features more than 75 vendors, drum circle on Saturday, the floats from the parade are parked along Micheltorena Street for close-up inspection on Saturday only until approximately 4:30 pm, and Community Mural directed by artist Carlos Cuellar. This is just a small sampling of the activities.
Summer Solstice Parade started in 1974, as a birthday celebration for artist and mime Michael Gonzales. Joining forces with the Summer Solstice Music Festival, the event sought to celebrate the longest day of year. The Parade and Festival is the largest arts event in Santa Barbara County, drawing crowds of over 100,000 spectators.
Friday Festival 4 - 9 pm, Alameda Park
Saturday Parade - Noon, State and Cota
Saturday  Festival - Noon - 8 pm, Alameda Park
Sunday  Festival - Noon - 6 pm, Alameda Park
 
SATURDAY
Noon Parade takes place on State & Cota
Festival at Alameda Park Noon - 8 p.m.
Just for Kids: Free Activities such as Toddler's drum circle, Yoga & Games, Crafts, Carnival, Balloons, Bubble Display, Storytelling,  Faerie habitat 
 
SUNDAY
Festival at Alameda Park Noon - 6 p.m.
Solstice Children's Parade Main Stage  2:30 p.m. 
Just for Kids: Free Activities such as Toddler's drum circle, Yoga & Games, Crafts, Carnival, Balloons, Bubble Display, Storytelling,  Faerie habitat 
Volunteers contact www.solsticeparade.com
____________________________________________
SB ZOO NEWS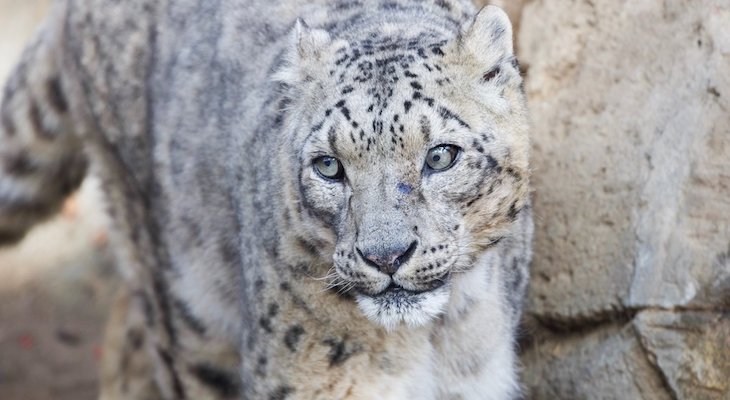 Everett, the world's oldest snow leopard, passed away just three weeks before his 22nd birthday on Tuesday, May 21 at the Santa Barbara Zoo. 
Zoo officials report Everett had been receiving treatment for ailments common with elderly big cats, including osteoarthritis, renal failure, and hypertension.
"In the last few months, we have seen a loss in body condition, deterioration of his coat, and decreased mobility. This past week, he had trouble getting up and moving around, despite an increase in medication for his osteoarthritis.  Because he was declining quickly, we felt humane euthanasia was the best welfare option for him," said Dr. Julie Barnes, the Zoo's Vice President of Animal Care & Health.
Everett's companion, Zoe, passed away in February. "Both Everett and Zoe lived very long and full lives and have been wonderful ambassadors for this endangered species, which faces so many challenges in the wild," said Dr. Barnes.
Everett's body has been sent to Midwestern University in Arizona for a study on the vascular anatomy of snow leopards. He was considered the oldest snow leopard in any zoo accredited by the Association of Zoos and Aquariums.
Snow leopards are critically endangered and currently number between an estimated 3,900 and 6,400 in the mountains of Central Asia. They have long been prized as hunter's trophies, destroyed as predators of domestic flocks, and sought as a source of valuable fur.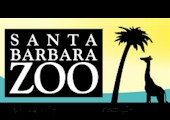 ____________________________________________________________
WALT DISNEY RELEASE DATES
Walt Disney Studios has announced the release dates of a bunch of movies set to hit theaters in the next few years.  "Aladdin" that will hit theaters on May 24, 2019!
Change release dates include "Star Wars: Episode IX", which was set to be released on May 24, 2019. It has now been pushed back to Dec. 20, 2019. The news follows another announcement that J. J. Abrams will now be directing the film, which is the reason for the date change. Now Opening in June 2019.
_________________________________________________________________
THE SECRET OF EMMA PRYCE BOOK SIGNING IN SOLVANG
Wednesday, June 19 2019
Join local author Nanette Virden as she signs copies of her new teen book, The Secret of Emma Pryce, set right here in the SYV!
Location: The Book Loft
Time: 3:00 PM to 4:00 PM
1680 Mission Drive Solvang CA 93463 Solvang, CA
Emma was coping with her sophomore year in high school and her first love's crush. She didn't know it, but on her 16th birthday in her small California town, something strange will happen to her that will change her life forever. And it happened because of a family curse. To discover the source of the curse she will travel around the world to Ireland. Sometimes curses run in the family, don't they? Author Nanette Virden was born in the LA area and lived there with her family through her teen years. In the mid-1980's, Nanette moved with her family to the more tranquil Santa Ynez Valley, California, and she still lives there. Having been diagnosed with seizure disorder at age 10, Nan was shy and withdrawn growing up, but high school English class was where she found the perfect way to overcome those obstacles. Nan realized she loved to write; with her teachers' encouragement, she began writing short stories and poetry. Over the years, she has continued to find writing a great way to conquer her shyness and says it is "great therapy." Her love of written expression is accompanied by great interest in reading, especially fantasy. In addition, she is a fan of comedies and historical movies and tv programs. Nanette's ideas for her Emma Pryce series developed in 2009 and she completed her first 12 chapters. Those soon grew to 36 chapters, and now comprise three volumes of young adult fantasy featuring Emma, her challenges, quests, and romance. Research for the Emma Pryce series included a trip to Ireland, where part of Emma's story takes place. Nan also studied Irish languages and folklore. Themes from Nan's own life permeate her stories about Emma Pryce, from residing in the Santa Ynez Valley and Los Olivos areas, to home, family, close ties with friends, appreciation of nature's bounty, and love of animals. Those elements mirror Nan's own close relationships with her sister and brother and her passion to rescue cats and dogs and give them a safe home. Now retired, Nanette spends time writing, being with her family, and caring for her pets. She volunteers her time and efforts to "Support the Troops," a group that sends supplies to members of the military. Volume I of the Emma Pryce series is now available; with Volume II in early editing.
Contact: mail@bookloftsolvang.com
805-688-6010
________________________________________________________________
KIDS TRAVELING WITH GRANDPARENTS WILL RIDE THE WAVE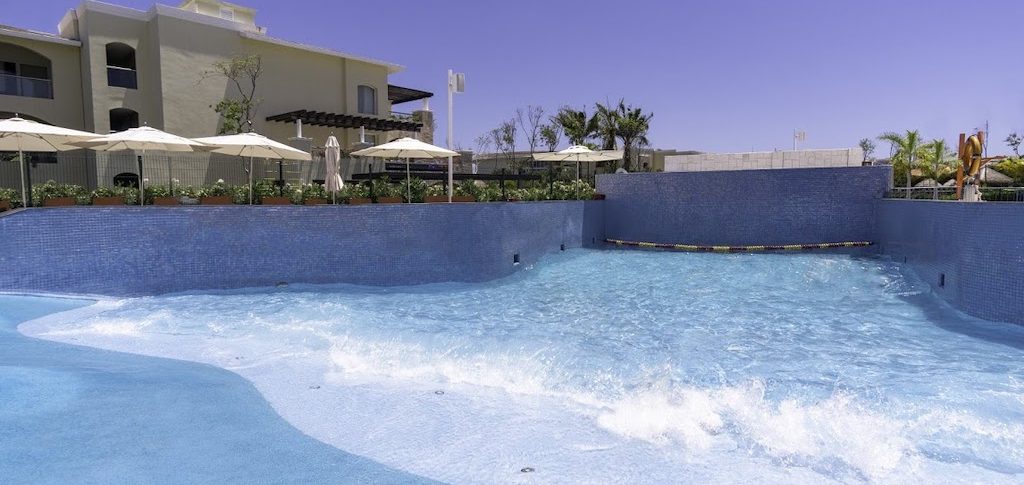 The Grand at Moon Palace Cancun just got even more exciting with the addition of a new wave pool. The Grand has elevated the brand to the highest possible luxury standards offering the highest caliber service and exciting amenities and attractions that cater to families. This new addition to the already lavish swimming pools gives guests a feeling of being in the beach inside the waterpark. The property offers children of all ages and adults seeking to unleash their inner kid the opportunity to engage in a variety of attractions and diversions not seen before in the destination. In addition, kids and teens stay free at The Grand. Families can bring kids ages 17 or younger, and their kids' stay is on the house.
---