Teen Times by Cody Hilton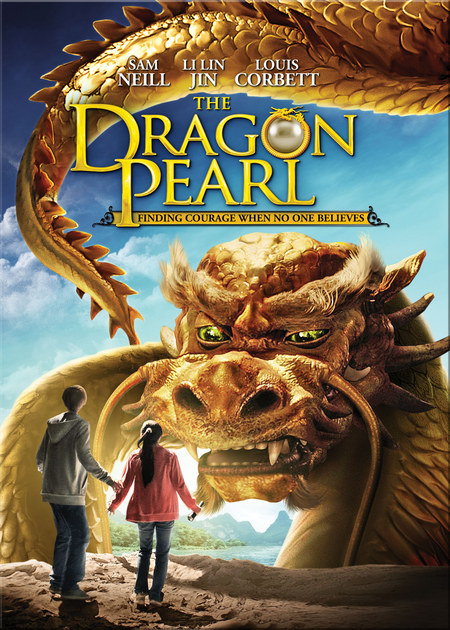 THE DRAGON PEARL on DVD 
Josh (Louis Corbett) and Ling (Li Lin Jin) thought they were in for a boring vacation with each of their parents (Sam Neill and Wang Ji) at an archaeological dig in China. It turns into an adventure of a lifetime when they discover a mournful dragon trapped deep inside a mystical temple. According to ancient legend, the dragon is missing its life force, a sacred pearl that is hidden away in a secret chamber. Josh and Ling must battle evil forces (and some very skeptical parents) in their heart-stopping journey to return the magical pearl to its rightful owner.
_____________________________________________________________ 
Kids Kaleidoscope
& TEDDY AUSTRALIAN SWIMWEAR LAUNCHES IN US

For those planning to take a trip somewhere sunny this summer, new swim trunks aremust haves for men and boys! Australian swimwear brand, Tom & Teddy,hasrecently launched in the US and they're known for vibrant colors,funpatterns (including penguins, turtles, and fish), contemporary designs and a universally flattering fit. Get out the camera, because family vacations have just gotten a lot more stylish! Tom & Teddy offers coordinating shorts for men and boys so sons can match the fathers they look up to. What's even better is that the swimwear is designed and made to withstand long days in the sun, saltwater, and sand. Features include: Quick drying microfiber and 100% cotton mesh lining, Salt water and chlorine resistant, and UV protected, Two side pockets and a back pocket with Velcro fastening,Durable double stitching, Elastic waist band and rear eyelets for air circulation, Tom & Teddy boys swim shorts retail for $52 and are available in sizes for boys 1 - 12 years of age. Men's swim shorts retail for $87 and are offered in sizes Small through XXL. Tom & Teddy are available at select stores and can be purchased online at www.tomandteddy.com.
_______________________________________________________
DIFRAX BABY PRODUCTS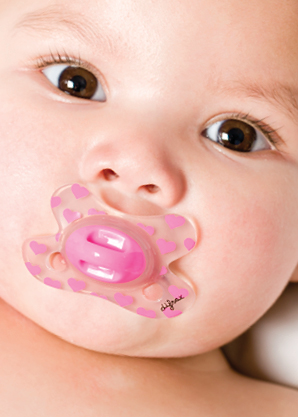 Difrax is The Netherlands' leading baby products brand, as well as a principal player in the international market. Difrax makes innovative, stylish, and trendy products that make the lives of babies and their parents as convenient and as pleasant as possible. Over the past few years, Difrax has earned a reputation not only for developing and launching groundbreaking and award-winning products, but also for its refreshing and innovative advertising campaigns. Difrax products have regularly received national and international awards.

See the complete Difraxpacifier system at www.difraxusa.com.
__________________________________________________________________ Family Travel: A Summer Guide to the Cruise Line Children's Programs
CruiseCompete Details the Best Children's Programs for Babies, Children, Tweens, Teens and Offers Tips on Traveling With 20 Somethings
Planning your summer family cruise? Choosing the correct cruise line when traveling as a family is paramount, and among the most important considerations: the children's program. Cruise line children's programs range from nonexistent to truly stellar among the lines, so it's worth doing careful research before booking a family cruise.
To that end, the cruise experts at CruiseCompete have compiled a list of the best cruise line children's programs and detailed their highlights. For a comprehensive listing of the lines and their full children's program information, including the minimum ages accepted by each line please click here.
(Please note: Cruise line children's program information is direct from the lines and is subject to change, so please confirm details when you book your cruise. The age parameters may vary by line so be sure to check each one individually.)
The cruise lines do not offer a children's program, per se, for older teens (organized children's programs generally stop at age 17) and college-aged children; however, they do offer many activities and amenities for this age group. Please click here for tips and tricks on traveling with young adult children.
Following are highlights of what is offered by each line. An asterisk (*) indicates that a complete children's program is available for toddlers to teenagers. (Please click here for full information for each line.)
Carnival Cruises' Children's Programs: Camp Carnival designs its children's activities for three age groups: 2-5 years, 6-8 years and 9-11 years. Our counselors, each with education or childcare experience, make sure everyone has fun. At mealtime, kids get their own menus, with faves like mac & cheese, chicken nuggets and more. Camp Carnival Night Owls (fees apply) enable kids to stay up late having fun while their parents also enjoy themselves well into the night. (*)
Celebrity Cruises' Children's Programs: The Fun Factory, available 9 a.m. to 10 p.m. every day, has the latest gaming technology and kids can participate in various sports, crafts, music, karaoke, treasure hunts, theme parties and movies. (*)
Crystal Cruises' Children's Program: Space dedicated to children is rare on luxury lines, yet Crystal has designed its ships to accommodate multiple generations. They offer spacious staterooms in a range of categories as well as suites, third berths and connecting staterooms, child-friendly cuisine, activity programs on select sailings for ages 3-17, a Fantasia playroom and a video arcade for teens.
Cunard's Children's Programs: Cunard offers something for all ages and the program is broken down into 3 categories; the Play Zone (ages 1-7) the Kids Zone (ages 8-12) and the Teen Zone (ages 13-17). The line also features a Night Nursery, which is available to children aged 12-23 months and is open from 6:00 p.m.-11:00 p.m. (*)
Disney Cruise Line's Children's Programs: Disney is all about family cruising and its programs are probably the best offered; accordingly, their prices tend to be higher than other lines. They offer excellent daycare centers for ages 3 months to 3 years. The Oceaneer Club offers four distinct play areas for older children. Special needs children are welcome. Edge is a "tweens" club and Vibe is for teenagers 14-17. (*)
Holland America Line's Children's programs: Tweens aged 8-12 can take part in Club HAL's video game tournaments, scavenger hunts and karaoke disco parties. They also have the option of taking part in Holland's National Park Service Jr. Ranger Program on Alaska cruises. (*)
MSC Cruises' Children's Programs: MSC offers two clubs for younger children (Mini Club 3 to 6 years; Junior's Club 7 to 11 years) and focuses on offering age-appropriate activities such as arts and crafts, swimming, sports tournaments, parties, talent contests and onboard adventures. Teens ages 13 to 17 can meet up at the teen club and participate in planned activities and parties. The line also has dedicated areas for teens like the Graffiti teen disco, where events include MTV competitions, the teens hit list and a variety of other themed evenings.
Princess Cruises' Children's Programs: Passengers ages 13-17 can enjoy all of the coolest amenities in Princess's teen lounges. The teen lounges feature all of the latest tech, like PS2/PS3 and Wii games, movies and music. Teens can also participate in activities such as Casino Night, hip hop dance lessons, sports tournaments, teen makeovers and more. (*)
Royal Caribbean International's Children's Programs: The minimum age to sail is 6-months' old, with a 12-month age requirement for some cruises. Royal Caribbean has a dedicated nursery for children aged 6-36 months that holds interactive playgroup sessions. Daytime and evening drop-off is available for $8 an hour. (*)
To read more in-depth information about the various cruise line's children'sprograms, please click here. To book a cruise on one of these family-friendly lines, please visit 
---