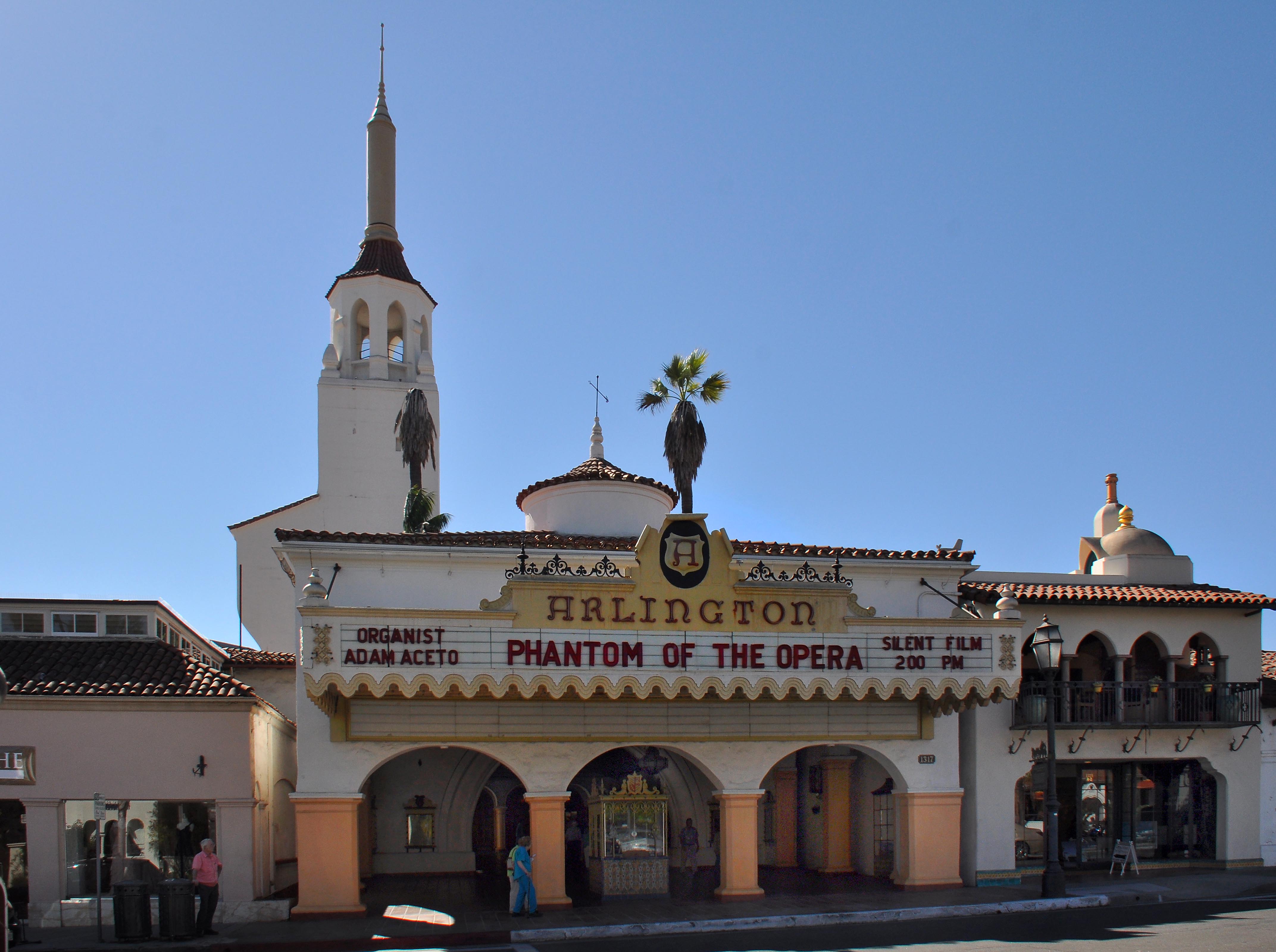 TEEN TIMES by Cody Hilton
LOCAL KIDS & SBTOS PRESIDENT DON PHANTOM COSTUMES AT HALLOWEEN FILM IN THE ARLINGTON THEATRE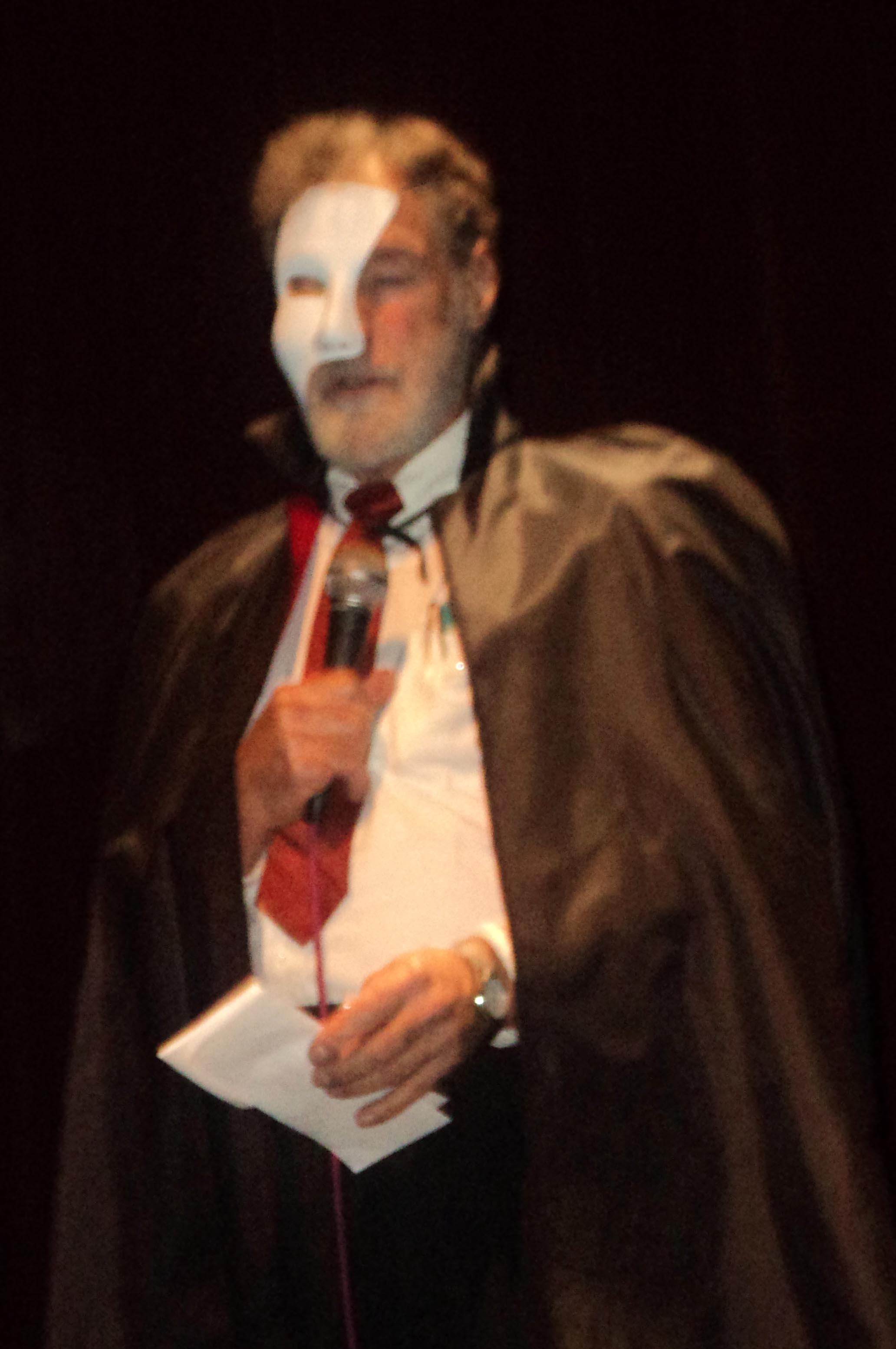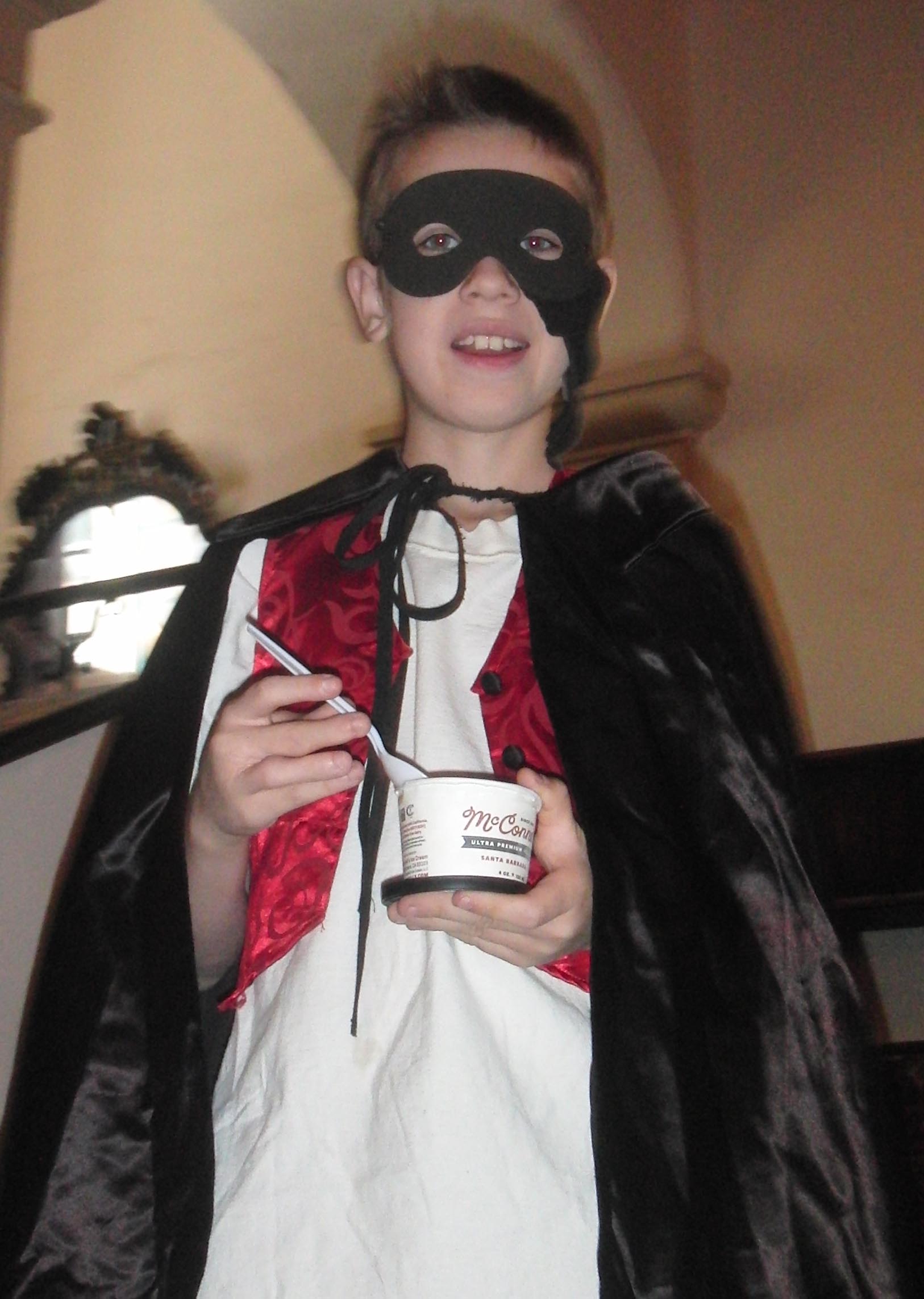 Bruce Murdock                   Jake Mowatt
The Santa Barbara Theatre Organ Society presented a pre-Halloween filming of Phantom of the Opera, accompanied by organist Adam Aceto on the historic Arlington Theatre organ, and local kids showed up in creative Phantom costumes to enjoy a free ice cream donated by McConnell's during the show.
Bruce Murdock, President of the SBTOS and his grandson Jake Mowatt both came in costume. Murdock opened the afternoon program from the stage as the Phantom. Kevin Rose and his children David and Rachel Rose shared their spooking phantom disguises while enjoying their ice cream before the 1925 film began.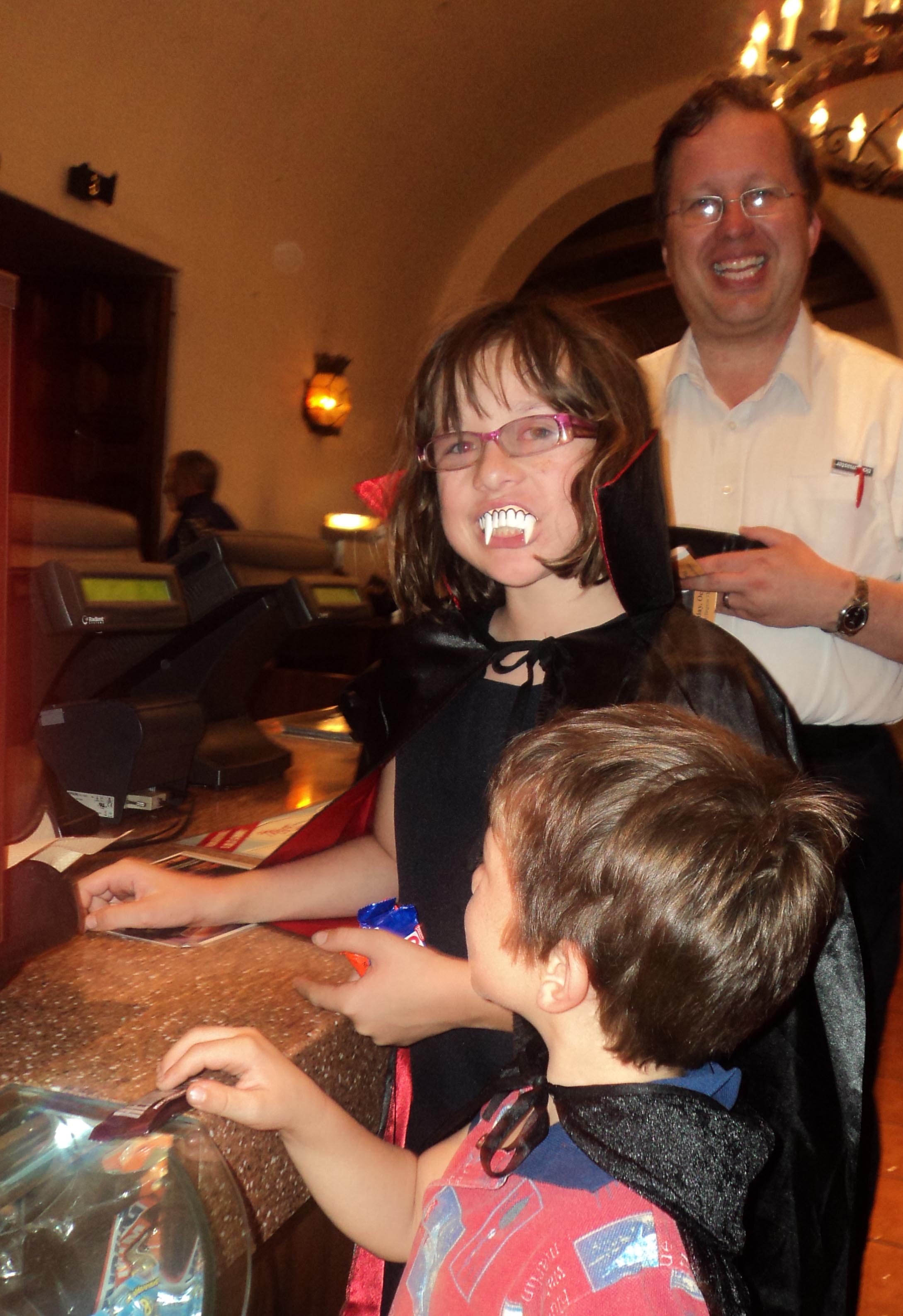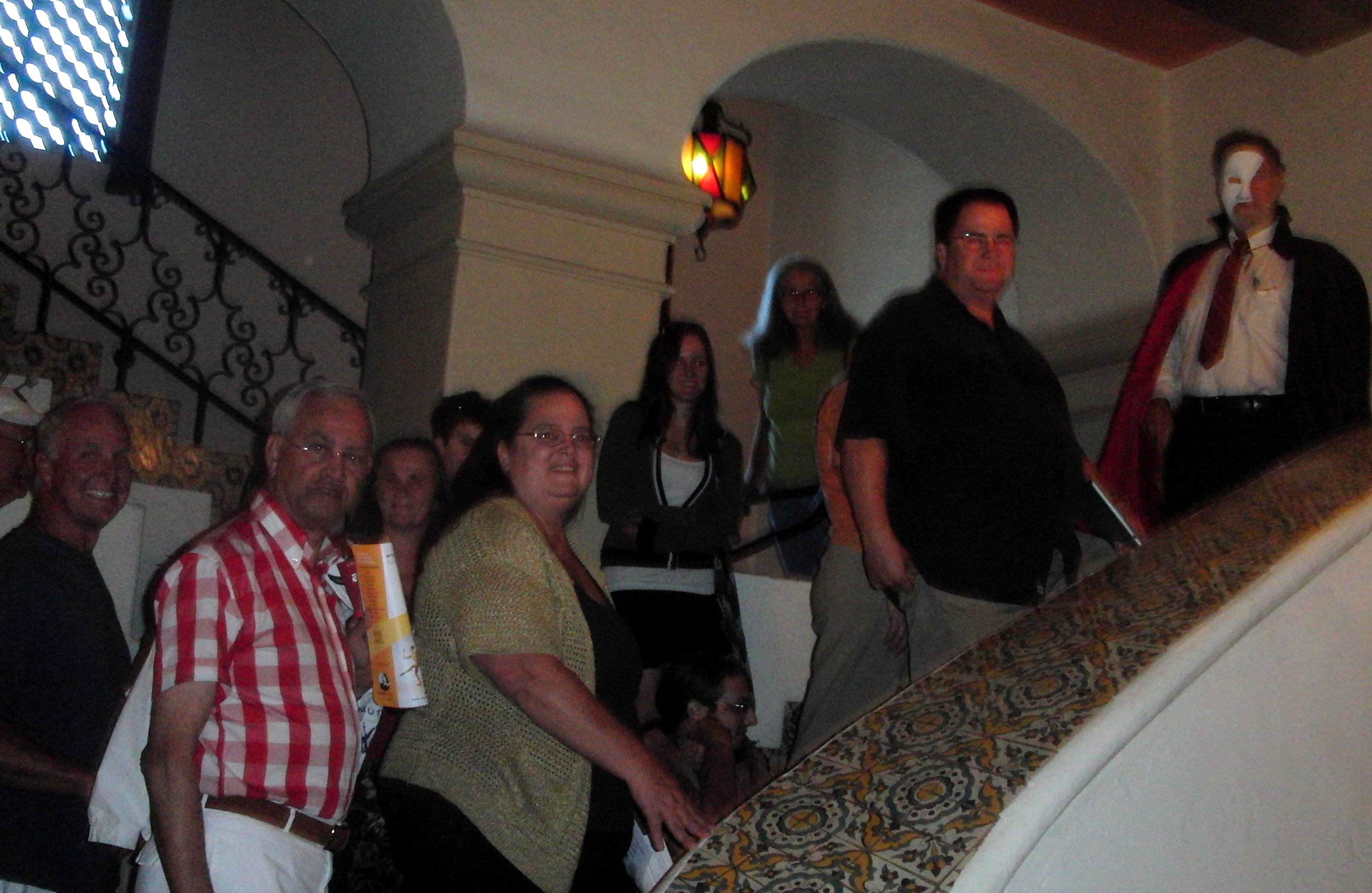 The Rose Family            Bruce Murdock Leading the Organ Tour
Guests joined the fun for a a tour of the theatre organ led by Murdock, and for a Halloween gift drawing of items donated by Upham Hotel, Hyatt Hotel Bistro 1111, Catered events by Nimita Cuisine and more. The winning tickets will be pulled during a drawing at McConnell's Ice Cream on Halloween night.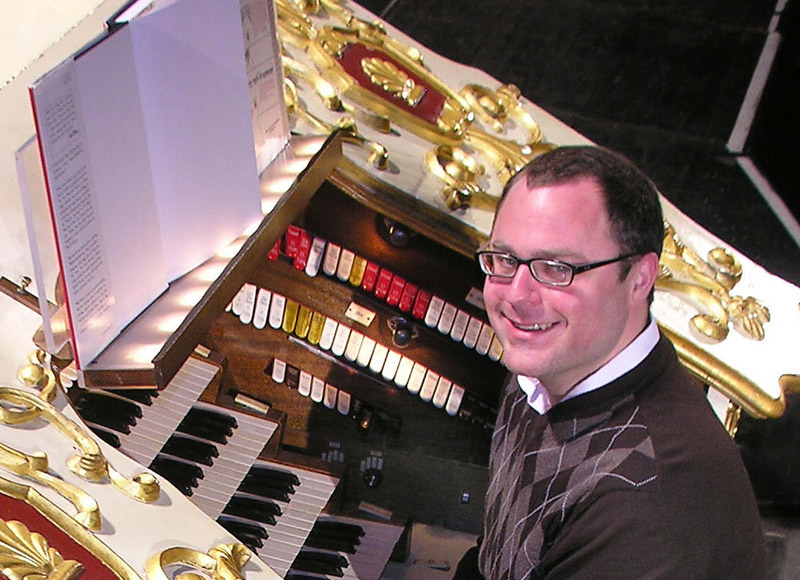 Adam Aceto, Organist
The restored Wonder-Morton organ was built in 1928. The Arlington Theatre was built to hold a Wonder-Morton, but was never installed when 'talkie films' came on the scene. In 1986 the organ was brought to Santa Barbara and an army of local volunteers spent 37,000 hours refurbishing and restoring the organ for the October 1, 1988 premier performance in Santa Barbara. Many of these same volunteers maintain, refurbish and schedule concerts for the Wonder-Morton Organ at the Arlington today. For SBTOS membership and upcoming event information visit: www.sbtos.com.
___________________________________________________________
                      KIDS KALEIDOSCOPE
      Too Much Salt Is Putting Our Children's Health at Risk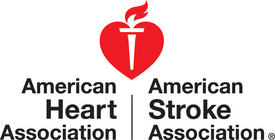 American Heart Association Says New CDC Study Illustrates
                   Need to Limit Sodium in Foods

The American Heart Association says a new study examining the connection between sodium intake and the blood pressure in U.S. children and teens points to the urgent need to limit salt in foods consumed by young people.

The study, conducted by the Centers for Disease Control and Prevention
and published in the journal Pediatrics, found that kids between the
ages of 8 and 18 were eating an average of 3,387 milligrams a day of
sodium. That's nearly the same amount consumed by adults and more than
double the 1,500 daily milligrams recommended by the American Heart
Association.

"It's very disturbing that this nation's children and teens consume too
much salt in their diets at school and home. High blood pressure, once
viewed as an adult illness is now affecting more young people because
of high sodium diets and increasing obesity," said Nancy Brown, CEO of
the American Heart Association. "While new nutrition standards for
school meals are helping, progress is slow. This study strongly
underscores the need to move faster because our kids are on an early
path to heart attacks and strokes."

Too much sodium is linked to high blood pressure, a major risk factor
for heart disease, stroke and several other serious health problems.
High blood pressure is one of several diseases that once appeared
mainly in adults but has become much more common in youths during our
childhood obesity epidemic.

The CDC study found that the risk for high blood pressure among
overweight and obese youths rose 74 percent for every 1,000 milligrams
of increased sodium intake per day. That compared to only a 6 percent
increase among normal-weight young people.

More than 75 percent of sodium in the diets of Americans comes from
processed and restaurant foods, as well as beverages. So much sodium in
the food supply leaves many youths with little control over how much
they consume.

"The salt we all eat daily is becoming a major public health issue and
current approaches to sodium reduction in the U.S. have not been
effective," Brown said. "We must make the reduction of sodium a
national priority."

The American Heart Association recommends that the U.S. Department of
Agriculture institute strong sodium targets in schools and apply new
sodium limits sooner than what is currently required. The association
also has also called on the Food and Drug Administration to decrease
the Daily Value for sodium to 1,500 milligrams a day and to set
mandatory limits on the sodium content of foods.

________________________________________________________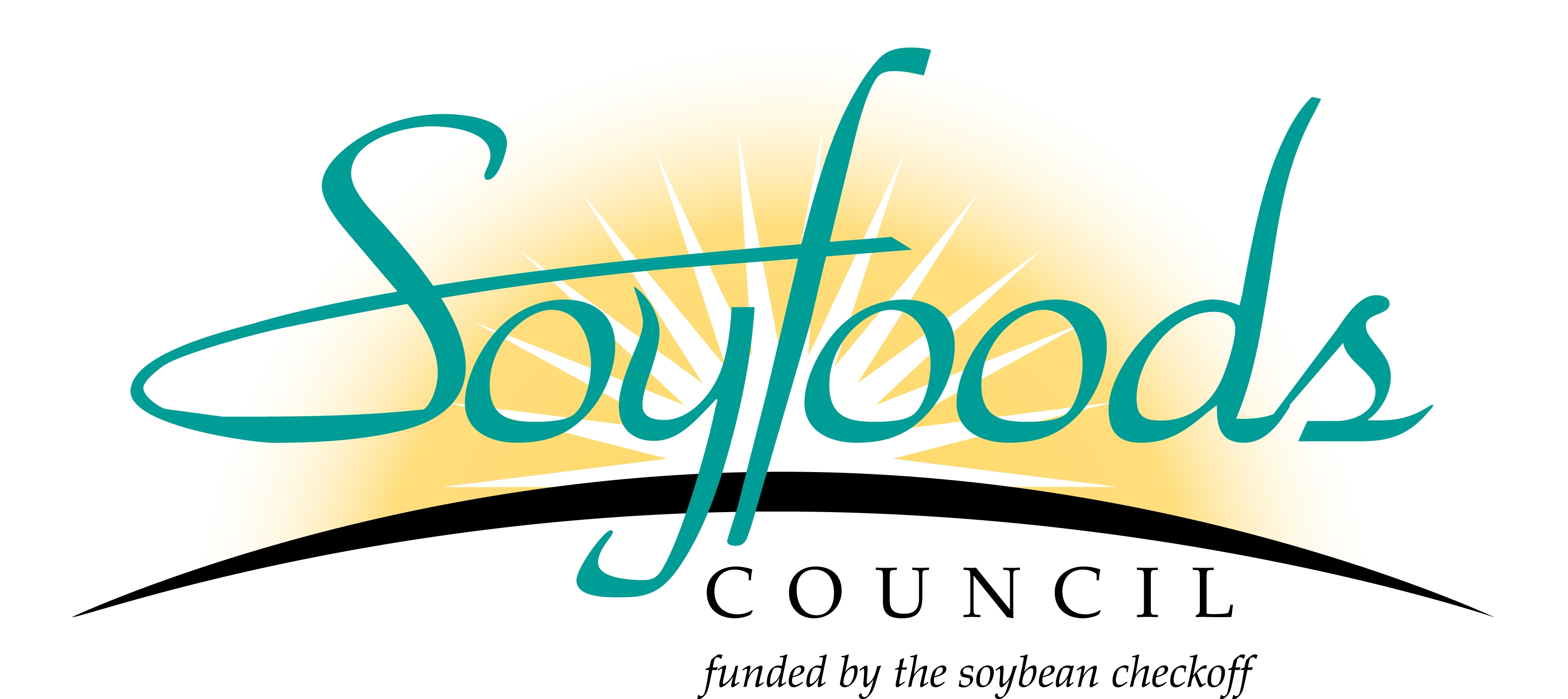 Soyfoods for Back-to-School Lunches and Snacks
Ankeny, Iowa, September 5—Get the school year off to a healthy start with quick and nutritious breakfast smoothies, lunch ideas that encourage kids to eat more fruits and vegetables, and snacks that pack a protein punch. The Soyfoods Council is here to help, with kid-friendly recipes and resources for packing nutritious lunches and snacks.
Soyfoods are versatile and affordable sources of high-quality protein. An eight-ounce glass of soymilk provides seven grams of protein. Leading soy expert, Mark Messina, Ph.D., executive director of the Soy Nutrition Institute, notes that in addition to being low in saturated fat and providing ample amounts of protein, "There is also research indicating that soyfoods provide health benefits independent of their nutrient content." Evidence suggests there are advantages to consuming about one serving of soy per day during childhood and/or adolescence. Studies from China and the United States indicate that consuming just a little bit of soy each day when young may offer significant protection against breast cancer.  This exiting research indicates that young girls who consume just one serving of soy per day – such as a cup of soymilk or ½ cup of tofu – may reduce the chances of developing breast cancer later in life by as much as 50 percent. 
 Start the school day with a meal-in-a-glass. The Rise & Shine Smoothie combines banana, frozen sliced peaches, lite vanilla soymilk, oats and honey. Children can get their morning off to a good start with a soyfoods-rich breakfast. The protein in soyfoods helps kids feel full longer, so they can concentrate on their morning schoolwork until it's time for lunch.
At lunch or snack time, fruits and vegetables taste even better with dip.  Spiced Fruit Dip is easy to make in a blender; all you need is soft tofu, brown sugar and cinnamon. It's ideal for dipping grapes, apple slices or pear slices. Vegetable Dip for celery, carrot sticks, cauliflower or broccoli is a simple recipe, too. In a food processor, combine a package of Ranch dressing salad with a package of water-packed soft tofu, finely chopped green pepper and finely chopped green onion.
You'll also find numerous sandwich and healthful snack suggestions for active children on the Soyfoods Council website.
Cookies are a convenient after-lunch treat, and they're easy to pack. Outrageous Soynut Butter Chocolate Chip Cookies combine soynut butter, soy nuts and chocolate chips. Sooy-Soft Soy Applicious Cookies call for firm silken tofu, honey, orange juice, apples, sweetened dried cranberries, and walnuts. Soyfoods snack ideas from the Soyfoods Council include soy yogurt, soy crisps and soynut trail mix. They provide a mid-afternoon burst of energy that can last until dinnertime for kids-on-the-go.
Visit the Soyfoods Council website for the brochure Kids in the Kitchen: 50 Soy Snack Ideas. New recipes and fun, easy videos for adding soyfoods to your healthy lifestyle are constantly being added to the website. Bookmark the site and visit it often at www.thesoyfoodscouncil.com.
            Outrageous Soynut Butter Chocolate Chip Cookies
1 cup butter
1 cup sugar
2/3 cup brown sugar
1 cup Soynut butter
1 teaspoon vanilla extract
2 eggs
 ½ cup soy flour
1 ½ cups all purpose flour
1 teaspoon baking soda
½ teaspoon salt
1 cup oatmeal
2 cups semi- sweet chocolate chips
¼ cup chopped soynuts
Preheat oven to 350°F. Lightly grease two cookie sheets.  In a medium bowl, cream together the butter, sugar and brown sugar until smooth.  Add soynut butter, vanilla and eggs, stir until well blended.  In a small bowl, add soy flour, flour, baking soda, and salt; blend together. Add dry ingredients into the butter mixture, stir until dry ingredients are just moistened.  Add remaining ingredients, mix until blended.  Drop dough by tablespoons on cookie sheets. Bake for 10 minutes or until the edges start to brown.  Remove from cookie sheet, cool.
Yield: approximately 3 dozen cookies
________________________________________________________________
From FIX Magazine
Teens Still Smoking To Be "Cool"
High schoolers will smoke if their friends do, and all the popular kids are doing it, study finds. 
Kids are still picking up smoking out of a desire to be "cool" and popular, a new study shows. Researchers asked 1,950 10th and 11th grade students at seven California high schools about their smoking patterns, and the habits of their immediate friends. They found that students who thought their close friends smoked were more likely to be smokers, too, and those who smoked tended to form friendships with other smokers. The study confirmed that smoking habits are still closely tied with popularity—and a drive to become more popular and accepted by your peers. "Popularity is a strong predictor of smoking," said study author Thomas Valente, a professor at the University of Southern California's Keck School of Medicine. "We haven't done enough to make it cool not to smoke." Valente said that one way to reducing smoking's "cool" factor could be letting kids know that the tobacco industry is trying to manipulate them in to smoking, "since teenagers don't like to be manipulated." He adds that recruiting popular kids to talk about how smoking is not "cool" has also been an effective tactic. According to the American Lung Association, 68% of adult smokers started at age 18 or younger, and every day almost 3,900 children under 18 smoke their first cigarette. People who start smoking in adolescence are more likely to develop a severe addiction to nicotine than are those who start later.
---