April 2009
TEEN TIMES by Cody Chandler Hilton
Spring Break Travel Ideas
Whether you are going on a family vacation or visiting relatives in a city nearby it is a good idea to see what is going on in the place you are visiting. Just google the name of the city of state and you will get all the information on fun places you can go during your trip. Some resorts offer special art classes for teens and parents. I enjoy the art classes in the Art Cottage at the Ojai Valley Inn & Spa in Ojai, California.
Museums that teach kids about sea life are always a great adventure.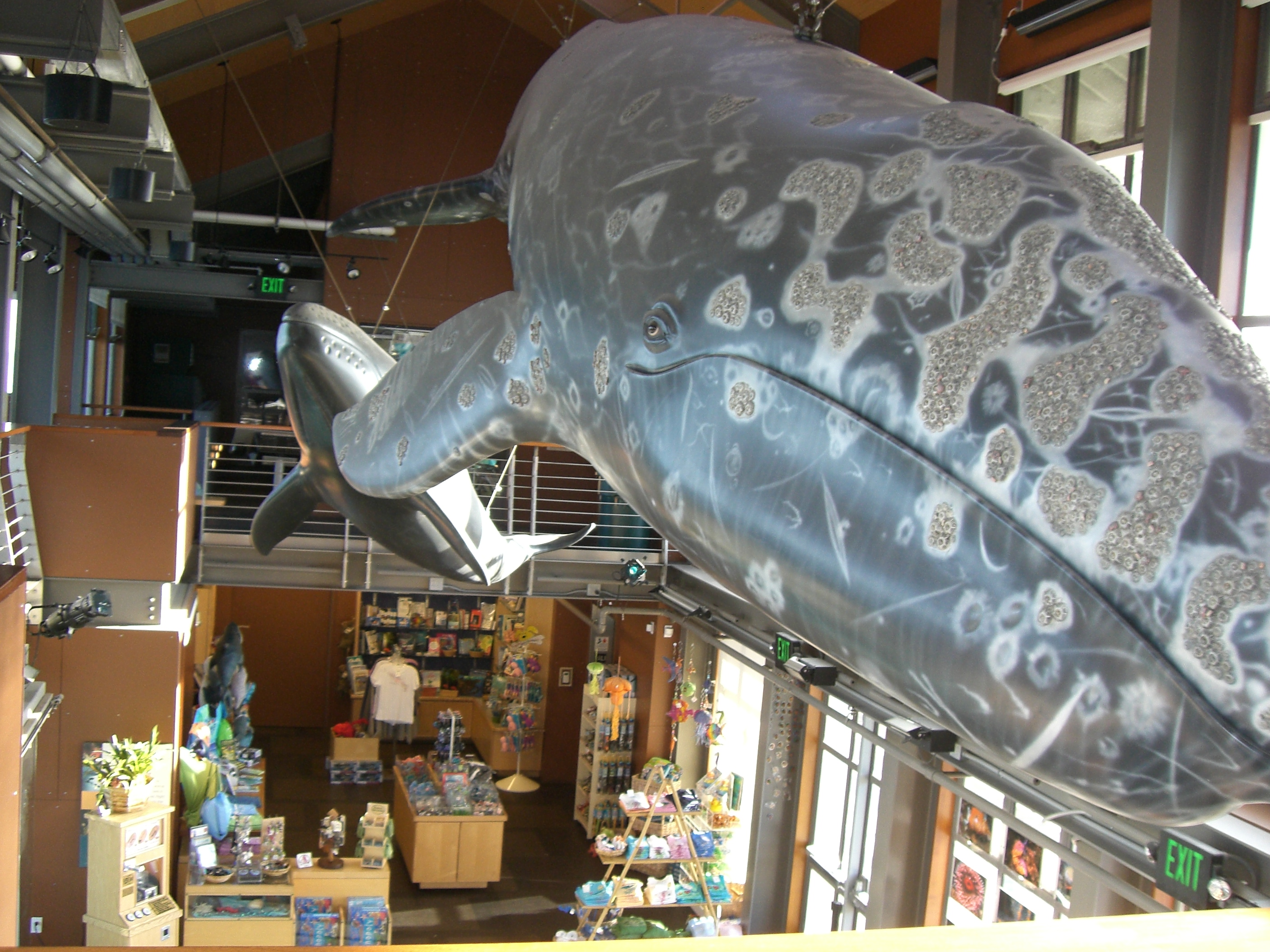 If you are not traveling check out what's happening in your own home town. Most cities and communities have a visitors bureau or chamber of commerce that knows everything that is going on.  They offer a calendar of events to find out what's happening every day.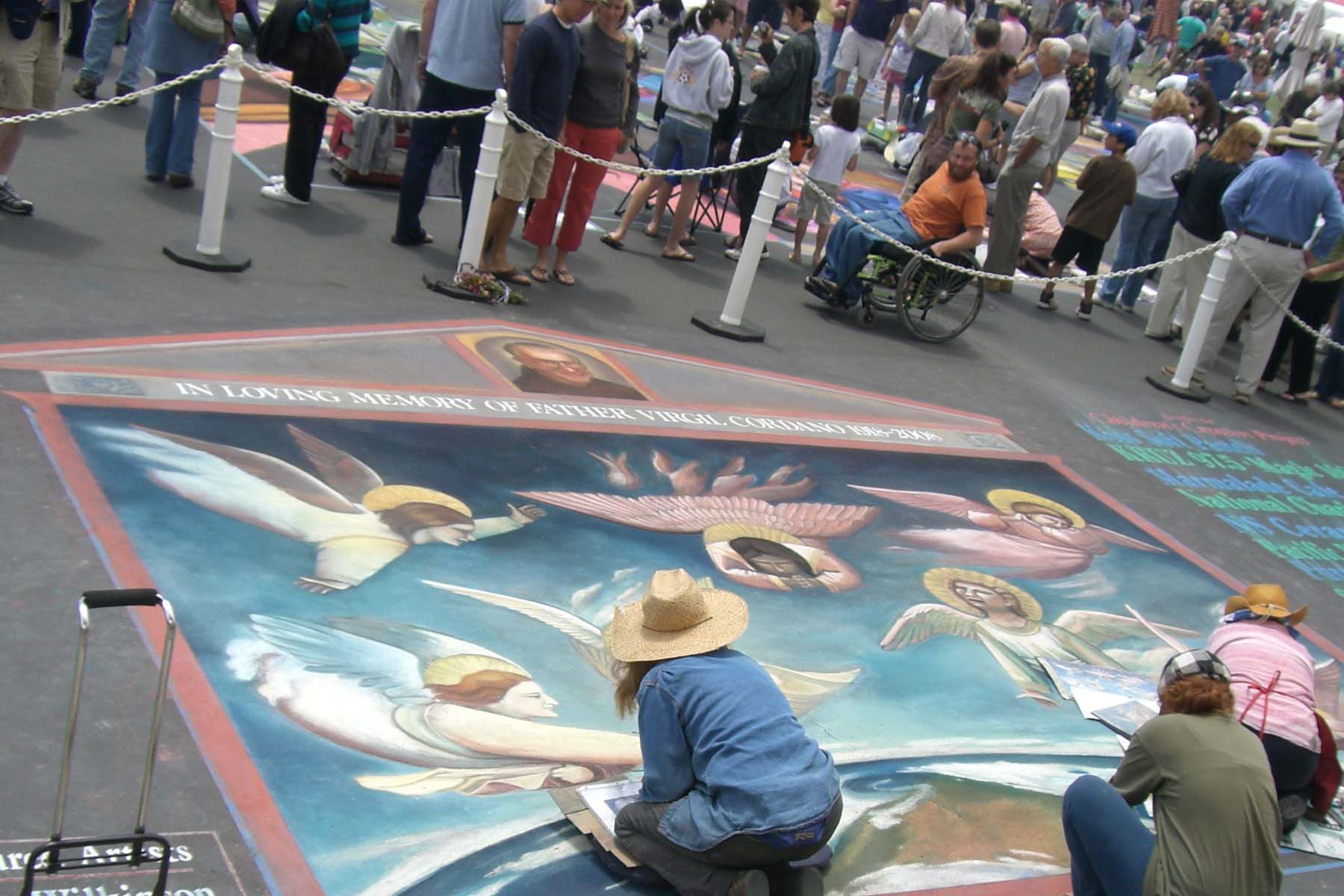 I MADONNARI - The Italian Street Painting Festival will be held again in May at the steps of the Santa Barbara Mission. children and adults use chalk to create beautiful paintings in the street. This festival is a tradition in Italy each year. There is good food, gelato and music.
Whatever you are doing have a great time. Thanks for reading the column. Hope to see you next month.
Cody Hilton
---
SUNRIDGE FARMS Organic & Natural Foods are providing the healthiest and best tasting snacks for kids and teens alike. The family-owned and operated offers the finest sustainably made certified organic and natural foods, including wonderful snacks for adults and kids. The new frosted star cookies and yogurt covered pretzels are described by kids as "awesome". For information on the newest offering from SunRidge Farms please visit:www.SunRidgeFarms.com.
---
HOW TEENS DEAL WITH DEATH
Clinical psychologist Dr. Cara Gardenswartz, Ph.D gives us some insight.




Clinical psychologist Dr. Cara Gardenswartz, Ph.D: Prince William and Prince Harry were 16 and 12 when their mother died. Natasha Richardson's sons Micheál and Daniel are 13 and 12.

The tween and early teen years are hard enough in the best of circumstances. Add the death of a mother, and they can almost feel unbearable.

The period from 9 to 13 years old is a stage of development where kids really have more of a sense of what death is, and how final it is. It's the first stage they can really grasp that.

Explain in an open and honest way about what happened -- talk to them as if they are adults at this point, because they can handle the truth. Explain, then wait and pause and see what they have to say.

Teens and tweens will experience a spectrum of emotions after the death of a parent:

Shock
Teens and tweens coping with the death of a parent will first experience numbness and shock -- especially with an unexpected death like this. "It can't be true!" they might say. "I don't believe it!"

It's really important to validate those feelings rather than take them away. You might say, "I know -- it's hard for me to believe, too." Mirror their feelings of disbelief.

Anger
It's common for teens and tweens to feel anger when someone dies. A lot of people feel anger toward God. They feel anger toward themselves -- if only they hadn't taken those extra five minutes getting ready that morning, they might think, this never would have happened. They may blame the doctor. Or, in some cases, they might even blame their mom.

Injustice
Teens and tweens will feel that life isn't fair after something like this. Instead of taking away those feelings, agree with them. Say, "I know -- this doesn't make sense to me either, and it's not fair."

Sadness
Many teens and tweens will feel an overwhelming sadness. You could say, "You miss her so much, you can't imagine life without your mom. I know you are feeling this way right now, but there will be a point when you feel happiness again. I can't imagine what that's going to look like either, but it WILL happen."

Guilt
The tween and early teen years are the time where you start to separate from your parents and push them away in order to find your own identity. You have to "devalue" the parental relationship in order to successfully form one's own identity. So losing a parent at this age can be particularly painful. There will likely be a lot of "unfinished business" -- things they wish they would have said. Teens and tweens may feel tremendous guilt for things they said, especially if they made a regrettable comment right before her death, for instance.

Depression
Depression is common after the death of a parent. Here are common signs:

- Not eating
- Restlessness
- Not sleeping
- Isolating himself
- Grades dropping
- Using drugs, drinking
- Sexual experimentation, promiscuity

If you think your child is suicidal, it's important to seek help immediately.

Burdened
The older kid in a situation like this can have a tendency to want to be the caretaker of the family -- taking care of Dad and his little brother. It's very important that this behavior is not accentuated or encouraged, because if the older child is taking care of the family, he can't take care of himself and fully mourn.

Mourning is so important, especially to teens and tweens. The four stages of mourning are:

- Denial
- Anger
- Sadness
- Acceptance

They're going to come around to all the stages of mourning in their own time. The following will help them cope:

Do "normal" activities
Teens and tweens should be encouraged to continue activities like school sports or being with friends. They may feel guilty, like they shouldn't have fun, but they should be encouraged to do so.

Talk
Teens and tweens should be experience to talk about their feelings. But don't be afraid if your teen or tween is not ready to talk. Just say, "I'm here for you." Don't tell them how to feel. If they say they feel sad or mad, you could say, "Of course you feel sad" (following their lead). If the tween or teen is confiding in someone else, like a friend or an aunt, but not YOU, don't be upset -- just be happy they are expressing their emotions to someone.

Cry
Teens and tweens shouldn't be afraid to cry. Encourage them to do so. It's so important that they express their feelings of grief. What they are feeling now is so sad and awful. They won't always feel like this, but allow them to feel this way.

Get professional help
Tweens and teens should seek professional help from a therapist or a school counselor.
Peer support groups are particularly helpful at their age. They encourage teens and tweens to share their stories as many times as they need to, and help connect them with other kids who can relate. Because once they go back to school, most kids will not be able to relate with them. This can feel very isolating.

So many monumental things happen in this stage in life -- such as a sweet sixteen, prom, junior high graduation, bar mitzah. Each time one of these monumental stages occur, it's another time where the child is going to have to be reintroduced to grief -- another time mom is not going to be there. That's when the wound is reopened again.

Our thoughts go out to Natasha Richardson's family.
LINK: http://www.momlogic.com/2009/03/how_teens_and_tweens_deal_with.php
---
Royal Treatment for Pint-Sized Pashas
The Çırağan Palace Kempinski Introduces Innovative Children's Programs
Many hotels have children's promotions, but few are as inventive as the Princes and Princesses Program introduced this month by Istanbul's Çırağan Palace Kempinski.

The fun begins the moment children arrive at the hotel's front desk, where they (or Mom and Dad) complete a specially created registration form asking about their interests and expectations. Each child is presented with a backpack that contains the "Kids'tanbul" brochure, a coloring book and pens. The "Kids'tanbul" brochure is a pint-sized city guide that includes information about museums, toy stores, game parks, bakeries and a litany of child-friendly activities and sites in Istanbul.
 
Before kids head off to their rooms, staff members place Sultans' crowns on their heads, and take their photographs. The resulting picture, elegantly framed, is presented to each child at check-out, complete with the rubric, "When I was a prince/princess at the Çırağan Palace Kempinski."
 

When they enter their rooms, a variety of treats await: bathrobes and slippers designed to fit the smallest guests, tear-free bath products, a teddy bear on the bed, and delicious snacks, chocolates, macaroons and milk.
 
Children also receive special treatment at the Çırağan Palace Kempinski restaurants, where special kids' menus are de rigueur. All meals are free for children under the age of 6, and there is a 50% discount for children between 6 and 12 years of age. 

---
The ALL AMERICAN HOT DOG King Introduces Gourmet Recipes Inspired by the classic hot dog
Louie DiRaimondo Presents Delicious Meal Ideas Using One Staple Ingredient –Louie's All American Kosher Hot Dogs
Many people appreciate hot dogs as a tasty and affordable food, but limit dining options to grilled or boiled on a bun. Thanks to an innovative mind with more than 30 years of hot dog industry experience, DiRaimondo offers a new spin on the standard frank – five fun, new recipes for each day of the work week, easy to prepare and amazing to eat.

For diners that crave a classic childhood treat with an adult taste they can try Gourmet Pigs in the Blanket – quartered hot dogs, paired with a sliver of Gouda cheese and honey cured bacon all wrapped in a flakey crescent roll and baked until golden brown and crisp. Hot dog lovers who have an appreciation of oriental cuisine may find Sweet and Sour Hot Dogs a diner's delight – made with hot dogs, pineapple, onion, bell peppers, brown sugar, vinegar, and water chestnuts served over rice.
When the nights get cold Hot Dog Stew can warm up any family – a combination of hot dogs, fresh vegetables like onions, celery, carrots and garlic (other greens can be added to taste) with pasta, beans and a variety of seasonings from oregano and chili powder, to beer (or white wine) and tomato paste, simmered over low heat, create a fine dish. Hot dog lovers that like a little kick to their meal will love Creole Hot Dogs and Rice – a spicy blend of hot dogs, onions, Cajun seasoning, basil, bacon and tomatoes prepared in a large saucepan, stovetop. To round out the week, DiRaimondo puts a hot dog spin on an Italian favorite with Italian Hot Dog Spaghetti – a classic blend tomato sauce, Italian seasonings, fresh zucchini, carrots, tomatoes and squash, sweetened with a dash of sugar and of course, hot dogs, served atop al dente spaghetti.
For adults and children alike, these new gourmet hot dog recipes deliver variety and taste that is sure to please. Now, hot dog fanatics can enjoy this classic treat everyday, in a whole new way. DiRaimondo encourages hot dog aficionados to try new things – boil them, bake them, eat them sweet or spicy – but always use quality product such as Louie's All American Kosher Hot Dogs. DiRaimondo's own brand of Kosher Hot Dogs provides the perfect addition to any gourmet meal. www.AllAmericanHotDog.com
---
              TEEN PROGRAMS AT CANYON RANCH
Adolescents and Obesity - Causing More Than Weight Problems
A recent study published in the October 2008 issue of Medicine & Science in Sports & Exercise linked physical inactivity among adolescents to emotional and behavioral problems. The study found inactive boys more likely to experience symptoms of anxiety, withdrawal and depression compared to active boys.. Inactive girls had similar problems, and were more likely than inactive boys to report sleep problems and rule-breaking behaviors.
 
Teaching adolescents the value of health and well-being will impact the rest of their lives. The Canyon Ranch Teen Program, developed and implemented by Canyon Ranch health professionals and held over the summer at Bryn Mawr College in PA, offers a myriad of programs and workshops to help teens realize the benefits of living a healthy life. Attendees customize their daily schedules to focus on individual goals and interests, making the program a unique and unrivaled opportunity for teens to build a foundation for a healthy future. Canyon Ranch Teen Spiritual/Fitness Director Jude McCarthy and Canyon Ranch Teen Nutritionist Jenny Flora can provide suggestions for at-home strategies to start teens on a healthy path. Past Canyon Ranch Teen participants are also available to describe first-hand the difference making a commitment to an active lifestyle has made in their lives. 

.
---
CEDARS-SINAI'S TEEN LINE TO HONOR TINA MEIER

Annual Food for Thought luncheon to promote awareness of cyber harm, reward activists

 

Tina Meier knows firsthand the tragic consequences of cyber bullying. Since the death of her daughter Megan, who committed suicide after being bullied on a social networking site, Meier has traveled the country on a mission to educate parents, teachers, teens and lawmakers about the seriousness of cyber abuse.

 

Cedars-Sinai Medical Center's TEEN LINE, a teen-to-teen hotline that has been operating for 29 years, will honor Meier with its 2009 Humanitarian Award at its annual Food for Thought luncheon, which focuses on "Coping with Cyber Harm." Meier, a Missouri mom who left her real estate job to devote herself full time to the Megan Meier Foundation, will deliver the luncheon's keynote address on preventing bullying online and beyond. Patrice Ablack, an outstanding supporter and former board member for TEEN LINE, will receive the TEEN LINE VOICE award. Outstanding local teen volunteers will also be honored.

 

"Words can be powerful weapons," said Meier, who has worked to improve laws on bullying and Internet harassment. "That's why it's critical that we educate teens and parents alike about the importance of online safety and protection from cyber bullying. Words, in the hands of groups like TEEN LINE, are also powerful forces for good, to convey positive messages and to counsel teens reaching out for help."

 

In the Internet age, playground bullying has moved to e-mails, instant messages, and social networking sites like MySpace and Facebook. Nearly half of teens surveyed in a National Crime Prevention Council Survey said they have been victims of cyber bullying, but only 10 percent say they would ever tell their parents.

 

TEEN LINE's Food for Thought Luncheon aims to call attention to this growing problem and improve teen-adult communication. TEEN LINE provides a confidential and nonjudgmental place for teenagers to call every evening from 6 to 10 p.m. Teen Listeners who answer the phones complete an intensive 60-hour training course to prepare them for the hotline, where they can be reached by phone, e-mail and Live Chat. In addition to issues they've faced online, teens contact TEEN LINE about drugs, pregnancy, gang activity, eating disorders, sex, rape, suicide, depression and a host of other problems.

 

Teen Listeners handled more than 9,800 calls, e-mails and live chats in 2008 from teens across the nation and from as far as South America and New Zealand. In addition to providing the hotline, TEEN LINE conducts extensive outreach to youth with educational brochures and the acclaimed Youth Yellow Pages, a comprehensive resource guide written specifically for teens. In 2008, TEEN LINE presented more than 230 outreaches at elementary schools, middle schools, high schools, youth groups, health fairs and workshops, reaching nearly 30,000 teens and adults.

 

"We are here to support any teen who has a problem or just needs to talk to someone who understands," said Elaine Leader, Ph.D., co-founder and executive director of TEEN LINE. "Just the simple act of listening can be life-saving."

 

The luncheon, which serves as TEEN LINE's major annual fundraiser, will be held Wednesday, April 29, at the Beverly Hills Hotel. An on-site boutique starts at 10 a.m. The luncheon will begin at 11:45 a.m. In addition to the luncheon, TEEN LINE hosts an online auction that can be accessed at http://teenline.cmarket.com. To purchase luncheon tickets, place an ad in the Tribute Book, or inquire about sponsorship opportunities, contact the TEEN LINE office at (310) 423-1606.

 

TEEN LINE is open daily from 6 to 10 p.m. at (310) 855-4673 or (800) 852-8336.
---
  EASTER CAKES & EGGS WITH KIDS IN MIND
Hop on over to the kitchen to prepare these cute as can be cupcakes. Perfect for spring celebrations. 
Visit: www.mccormick.com for a collection of wonderful Easter recipes designed by the McCormick folks, including colored eggs and dying tricks. Try their new neon food colors for a fun easter egg design party or a quality family time adventure.
---
---