KIDS KALEIDSCOPE  .   .   .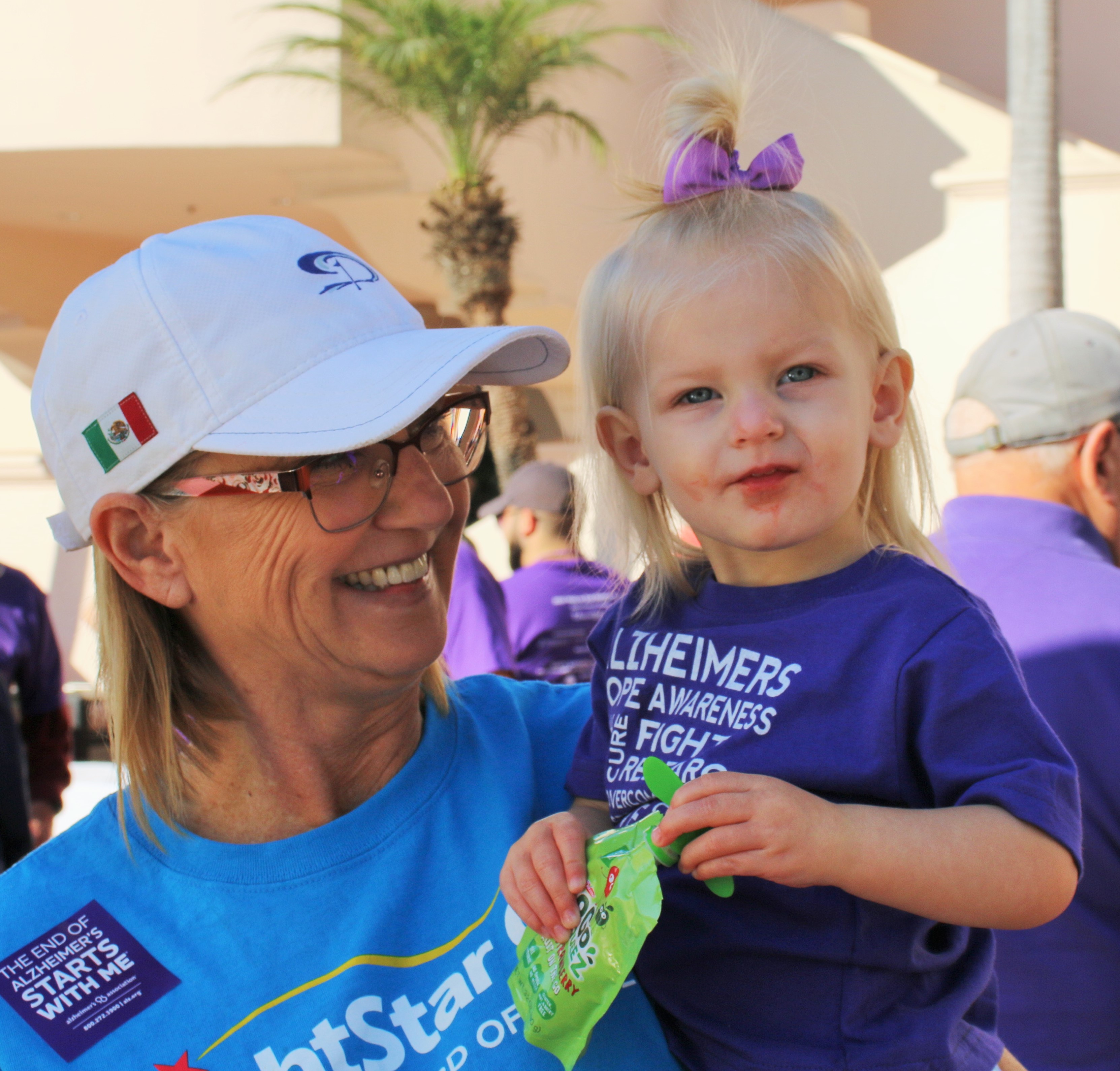 2019 SANTA BARBARA WALK TO END ALZHEIMER'S AT HILTON SANTA BARBARA BEACHFRONT RESORT
Kids & Parents Walk to End Alzheimer's
by Bonnie Carroll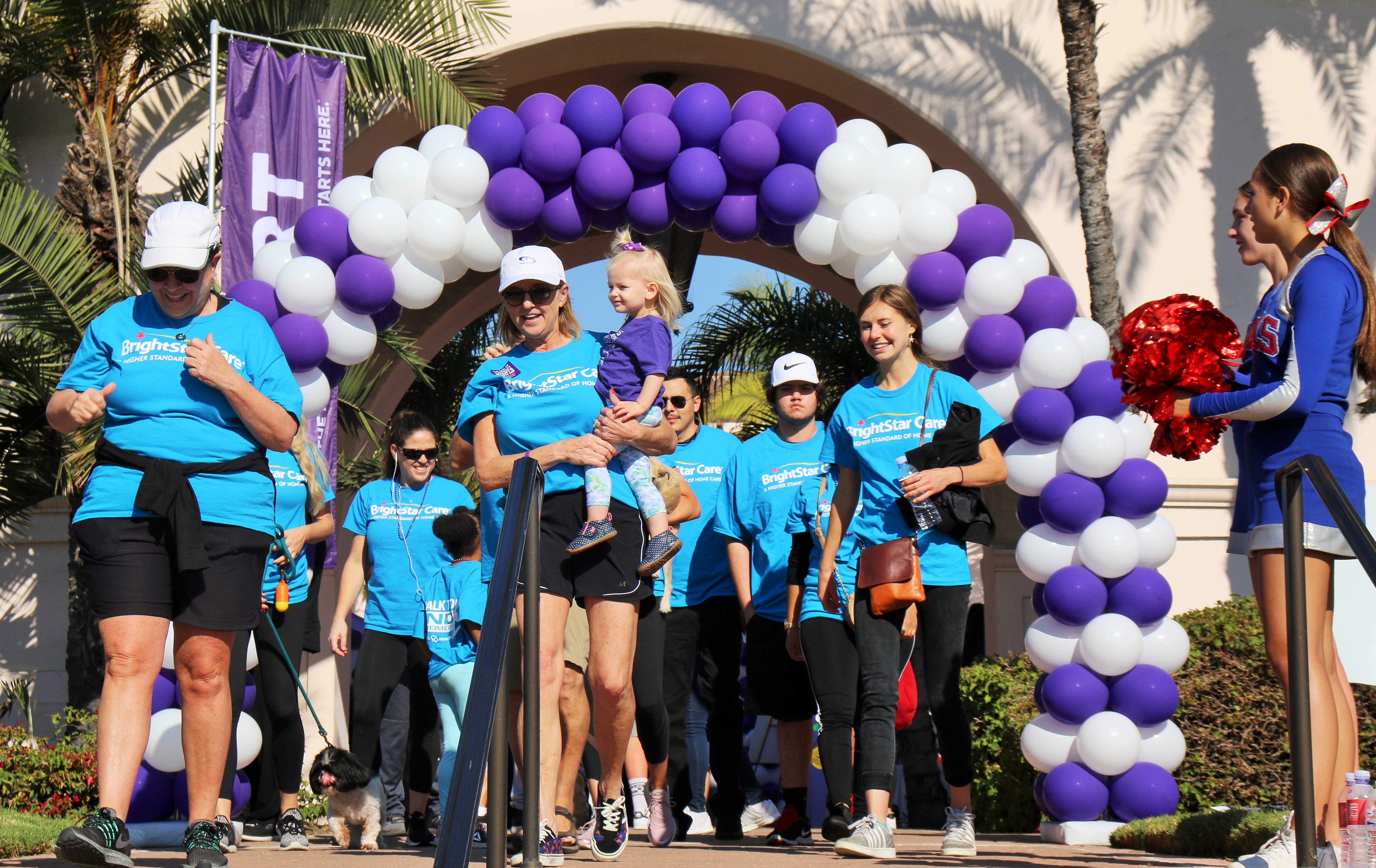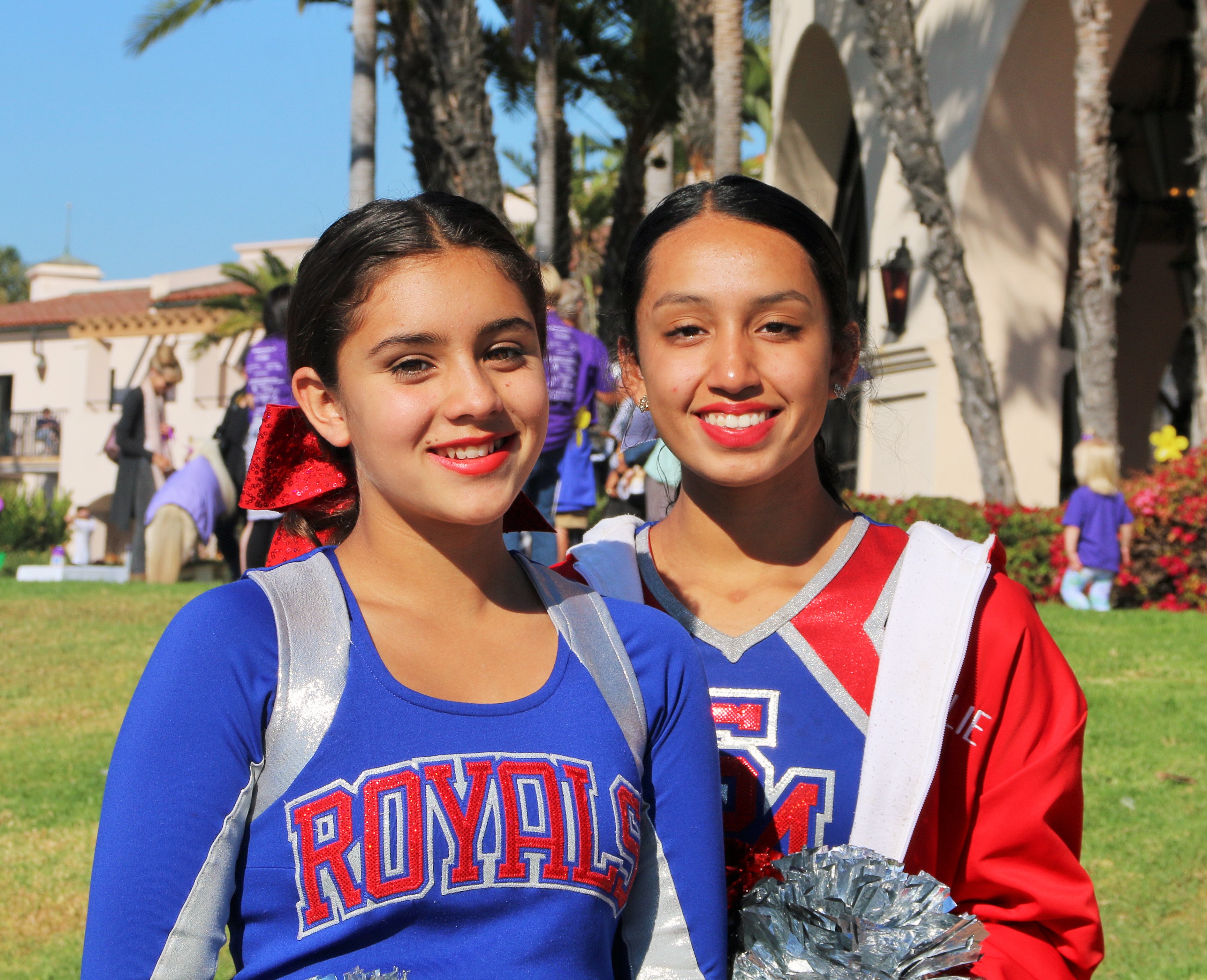 Families Walk & Cheerleaders Cheer to End Alzheimer's

The 2019 Santa Barbara Walk to End Alzheimer's attracted more then 600 people to the Hilton Santa Barbara Beachfront Resort Plaza Del Sol where the Central Coast Chapter of the Alzheimer's Association sponsors and supporters gathered to share their stories of hope for a cure for Alzheimer's and walk to raise funds for Alzheimer's care, support and research.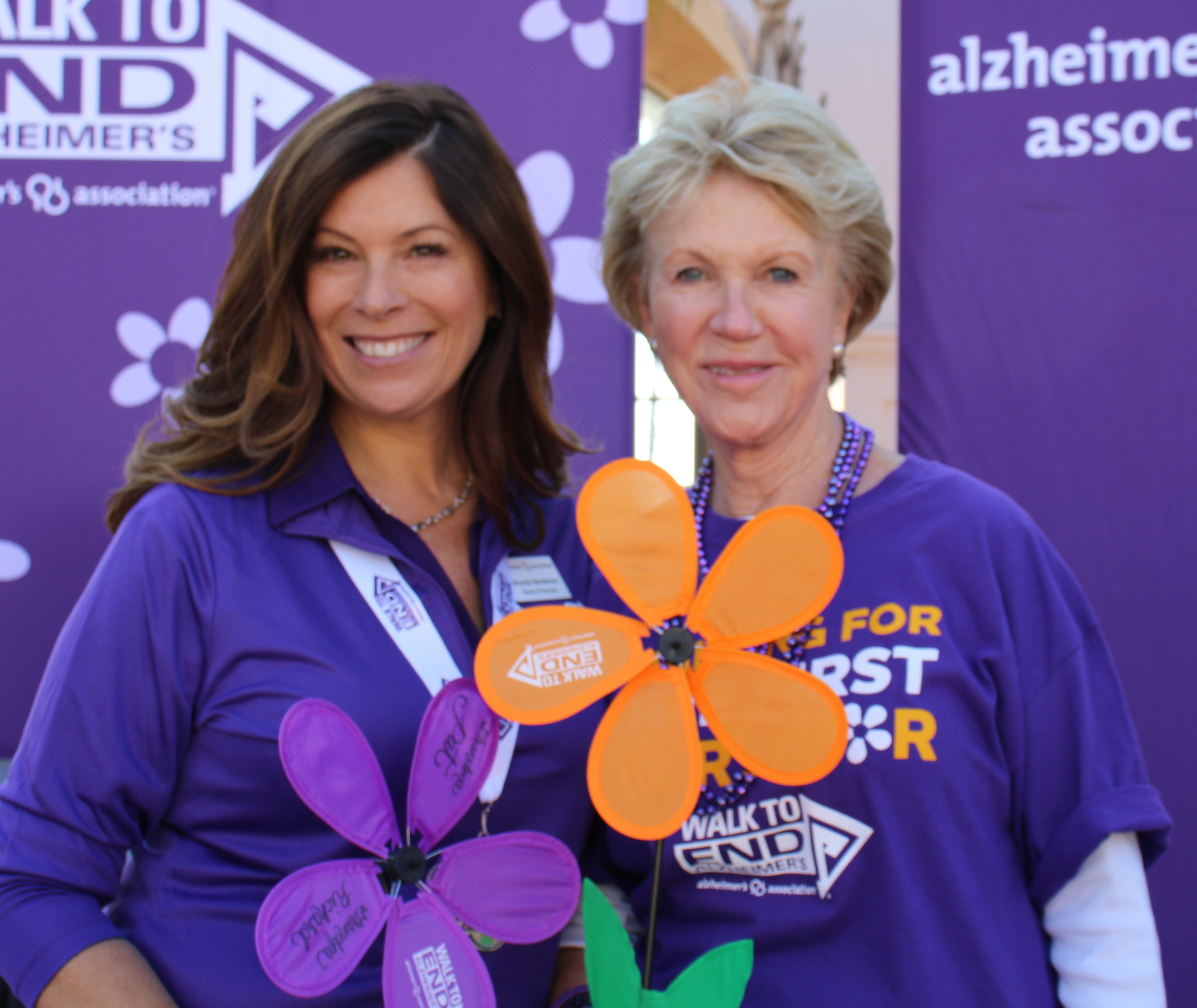 Emcee/Chair Rhonda Henderson & Gerd Jodano (AWI)

According to Rhonda Ledson Henderson, 2019 Walk Chair and Central Coast Chapter Board Member who also ran the show as Emcee "this walk means more than just another quick morning walk along the beach. It gives me the opportunit y to honor my Grandmother who I lost to this disease and my grandfather who has been diagnosed with dementia. I'm in the fight to end Alzheimer's, one walk at a time!"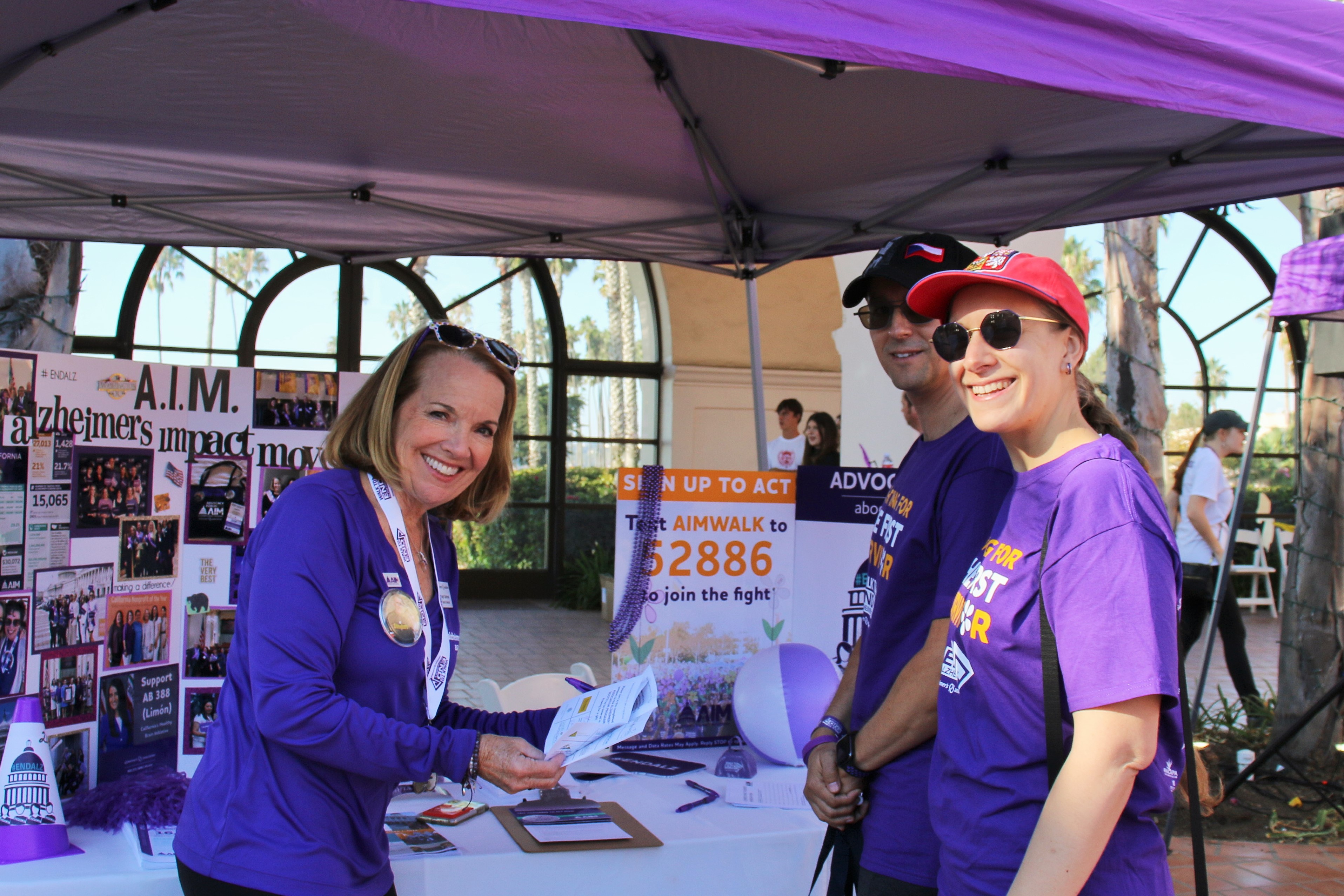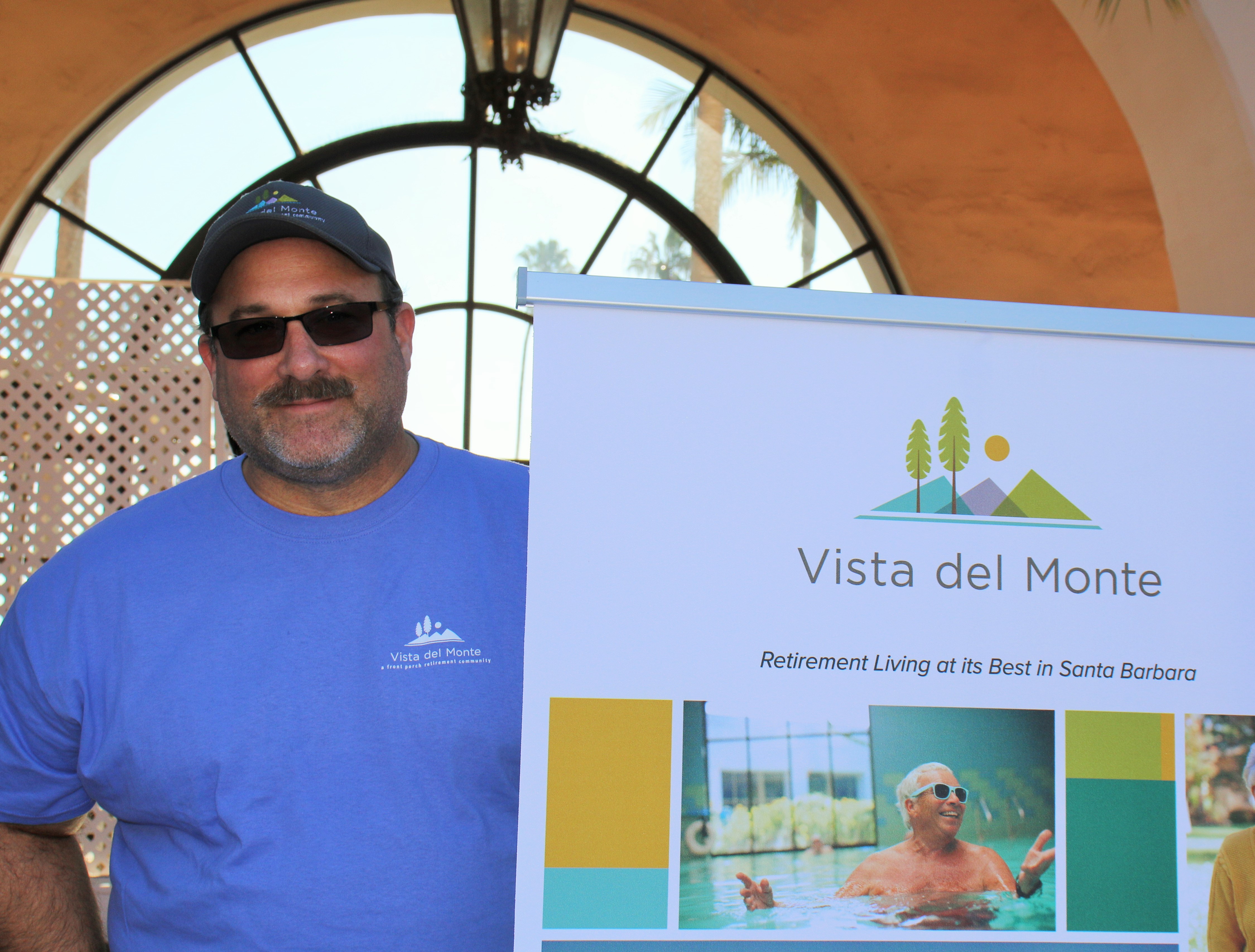 Sponsors Sharing Information with Attendees

The morning event included a warm-up with Aly, Mad Fitness, an introduction by Rhonda Henderson, Dr. Gabriella Garcia, Alzheimer's Association, Leigh Cashman, AIM, area political Representative Wendy Motto, Salud Carbajal 24th District, Dr. James Sutton, Pacific Neuroscience Medical Group, Gerd Jordano (AWI), Lesley Lang-Lopez, American Riviera, Dr. Gene Lucas, Dr. Dewaye Nash, and Assemblywoman Monique Limon.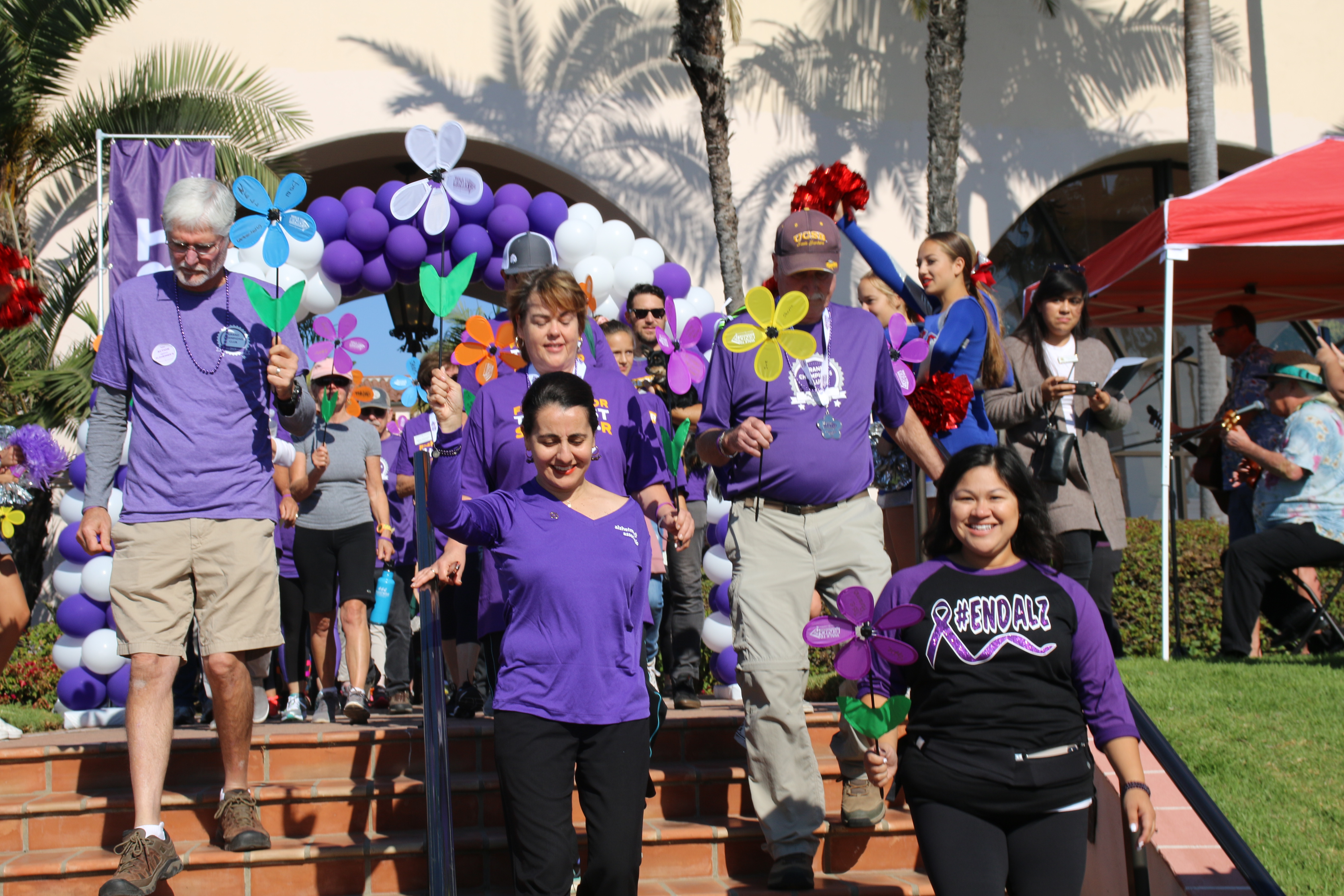 Assemblymember Monique Limon Leads the Walkers

2019 Central Coast sponsors included National Presenting Sponsor Edward Jones, Elite Sponsors American Riviera Bank and Pacifica Pacific Neuroscience Medical Group, Premiere Sponsors Casa Dorinda, Ghitterman, Ghitterman and Feld, Pacific Premiere Bank, Sansum Clinic, Tri County Produce, Visiting Angels and VNA Health, Hilton Hotels, and Select Sponsors Central Coast Home Hospice, Valle Verde, Anacapa, Bright Star Care, GranVida, State Farm, Vista Del Monte, Trinity, Mariposa and Sansum Clinic.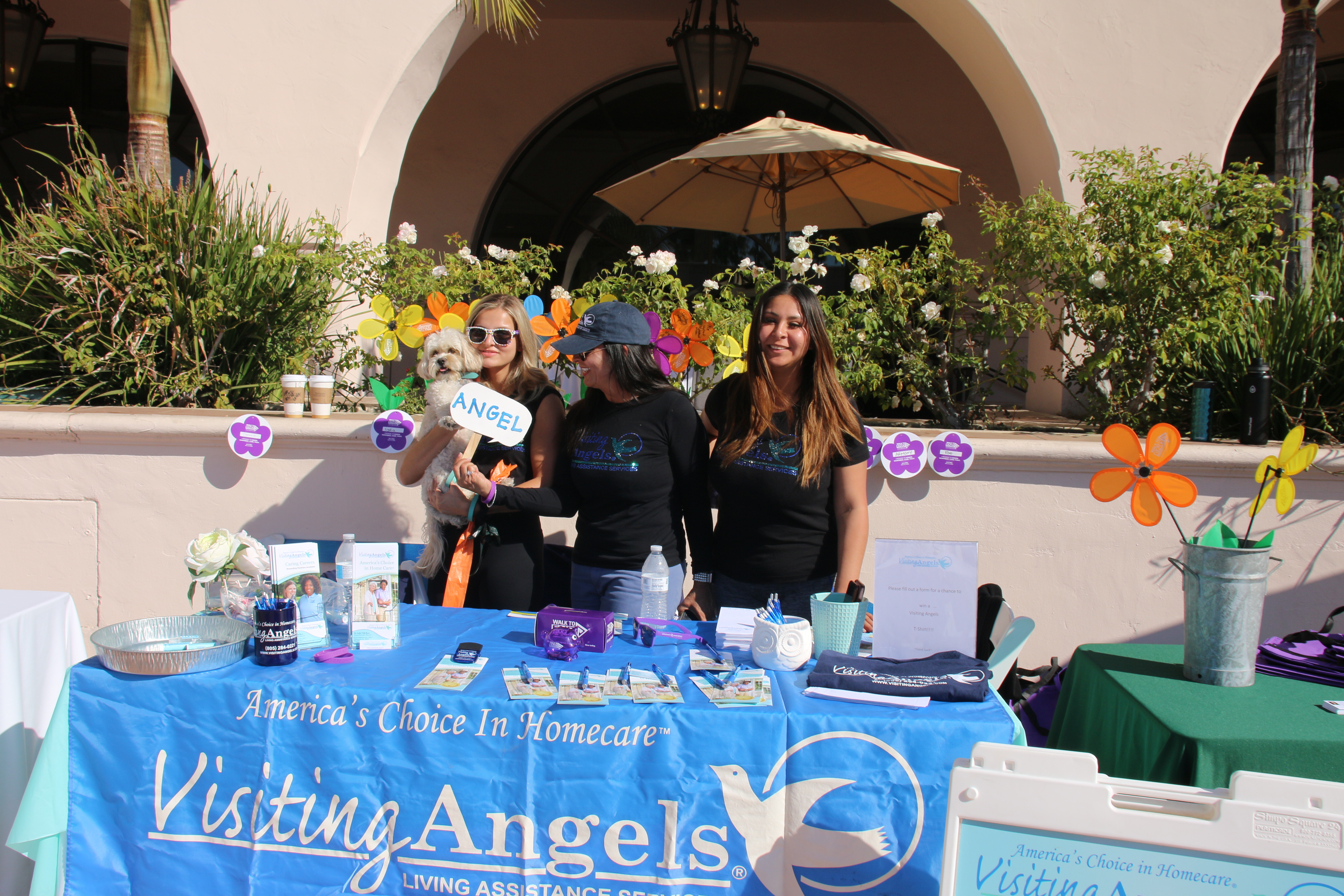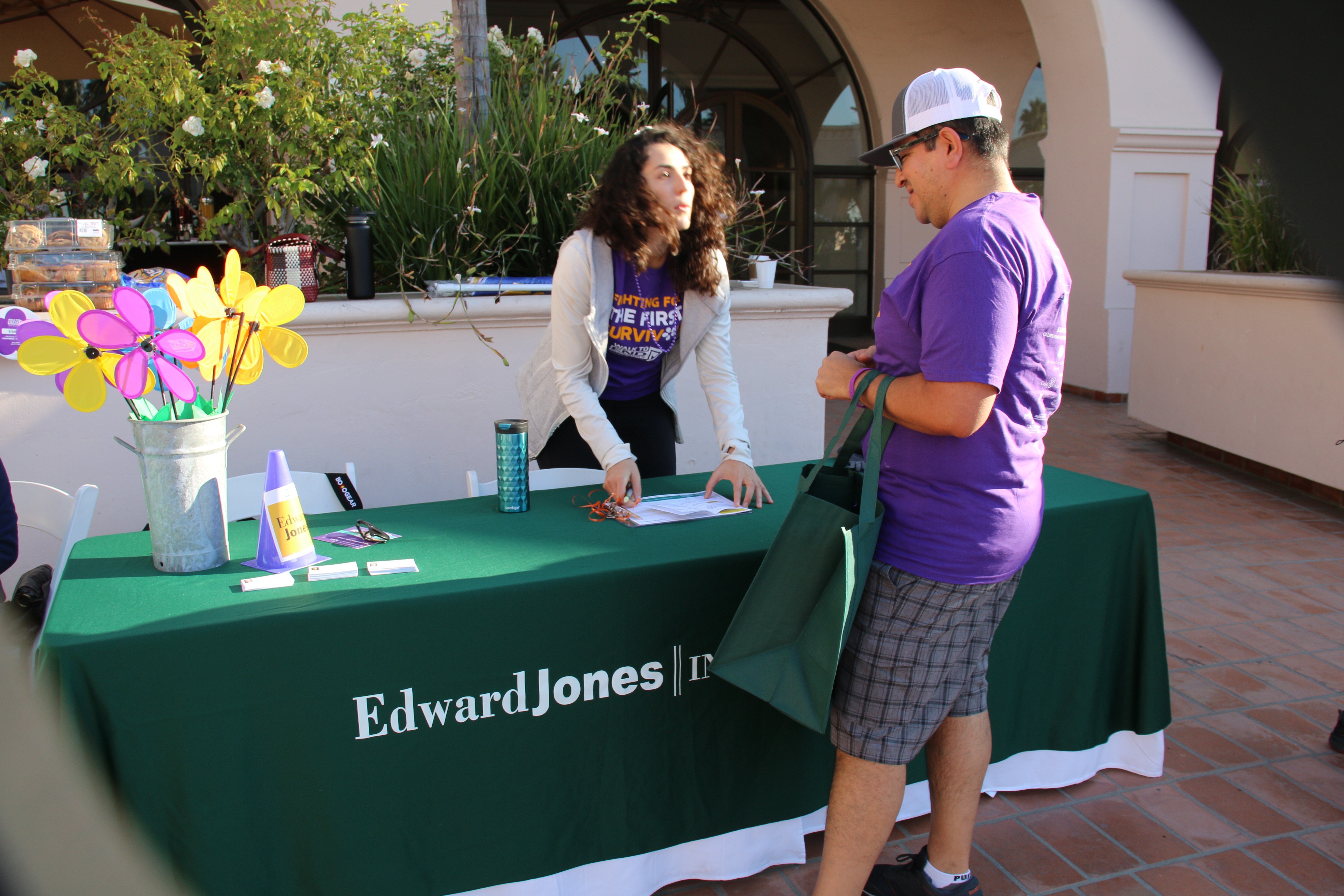 Personal Sponsor Opportunities at Walk to End Alzheimer's

The Alzheimer's Association Walk to End Alzheimer's is the world's largest event to raise awareness and funds for Alzheimer's care, support and research. Since 1989 the Alzheimer's Association mobilized millions of Americans in the Alzheimer's Association Memory Walk; now the Alzheimer's Association is continuing to lead the way with 'Walk to End Alzheimer's.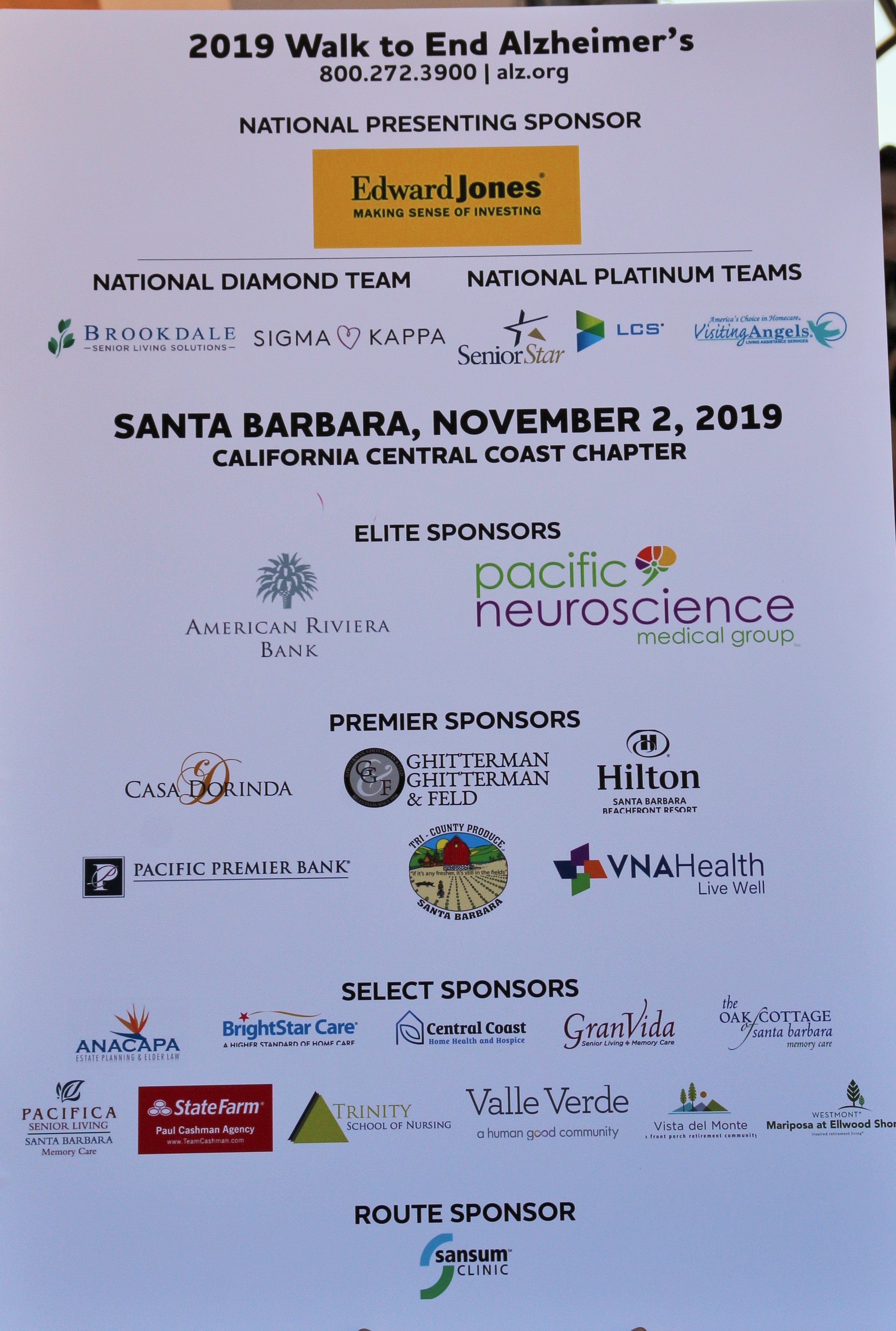 Walk to End Alzheimer's Sponsors

The Alzheimer's Association is the leading voluntary health organization in Alzheimer's care, support and research. Our mission is to eliminate Alzheimer's disease through the advancement of research; to provide and enhance care and support for all affected and to reduce the risk of dementia through the promotion of brain health. Our vision is a world without Alzheimer's. Visit www.alz.org or call 800-272-3900 for information or to make needed donations.
_____________________________________________
MAKING FOOD FUN FOR KIDS
Egg poacher- 8pcs Different Shapes Stainless Steel Fried Egg Molds with 1pc Silicone Pastry Brush - Set of 9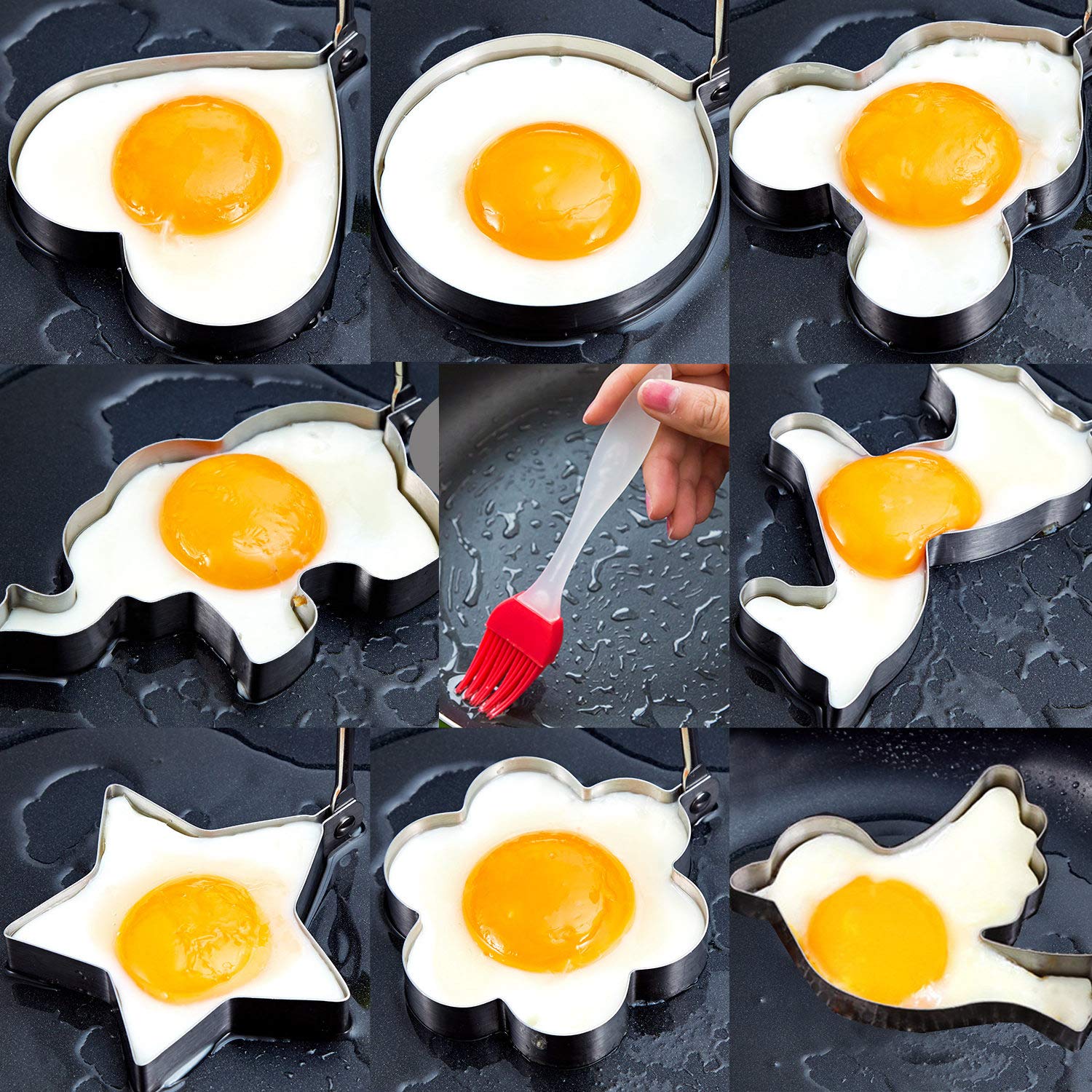 Amazon
Egg poacher-Includes 8 different shapes molds, you can make pancake or egg with novel and funny shapes.

With folden handle design, very easy to use and store.

Made of food grade stainless steel, safer for cooking.With compact and solid construction,more durable than others!

Multi-purpose: You can use them to make any delicacy you can think about,such as dessert,jelly,pastry,chapatty.Just have them and get your imagination started!

Make diferent lovely shapes food with PNBB egg mold, you will love to cook than before!These molds make cooking more interesting.
---