KIDS K SECTION
THE 13th ANNUAL 10-10-10 STUDENT COMPETITIONS BEGIN
AT THE 30th SANTA BARBARA INTERNATIONAL FILM FESTIVAL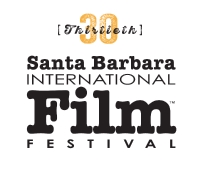 NEW PRESENTING SPONSOR, RELATIVITY EDUCATION
PROVIDING WINNERS WITH SCHOLARSHIPS

The Santa Barbara International Film Festival, presented by UGG® Australia, which runs January 27-February 7, announced today the finalists for the 10-10-10 Student Filmmaking Competition and Student Screenwriting Competition, presented by Relativity Education. The festival is excited to also announce that the new presenting sponsor will award the competition's four winners with full scholarships to the Relativity Education LA-based summer workshops, along with a digital release of their films.
 
The announcements were made today at The Canary Hotel, where finalists from each competition were paired up to begin the process of making their 10-minute film entry over the course of the festival.
 
On Saturday, February 7, at 2:00pm at the Arlington Theatre, all ten completed films will be screened and the four winners – selected from each category at the high school and college levels – will be announced.  The winners will each receive full scholarships from Relativity Education's Los Angeles-based summer workshops, which offer camps for students 13-17 and intensives for adults.  In addition, the winners will also receive a $500 gift certificate to Samy's Camera.
 
"Educational programs like 10-10-10 are some of the most important and rewarding aspects of SBIFF's mission," said Mickey Duzdevich, SBIFF Programming Manager. "We are thrilled to have Relativity Education as a presenting sponsor this year, especially for bringing such a great opportunity to burgeoning filmmakers."
 
"We are honored to support such an amazing competition for the next generation of filmmakers. The 10-10-10 Student Competition is the perfect complement to Relativity Education's in-depth industry curriculum and we look forward to seeing the amazing films these students will create," said Glenn Kalison, President of Relativity Education.
 
Relativity Education offers an array of film, media and performing arts programs, ranging from long-term programs to summer workshops. With curricula developed in collaboration with industry insiders, taught by working professionals and operated from an active Hollywood production studio, Relativity Programs provide unparalleled opportunities for the next-generation of actors, filmmakers and content entrepreneurs to learn by doing. The Relativity Education mission lies at the crossroads of art and commerce.  The programs train students to think like entrepreneurs and challenge them to embrace the rapidly changing technological landscape shaping the future of entertainment.
 
In its 13th year, the competition pairs 10 finalists each from The Screenwriting Competition, sponsored by Final Draft, Inc. and The Riordan Foundation and the Filmmaking Competition, sponsored by Heritage Oaks Bank and The Riordan Foundation. The finalists from Santa Barbara area high school and college students were selected from 48 screenplay and 36 film submissions. The 10 screenwriting finalists were assigned a genre and an industry professional mentor to guide them during the writing of their screenplay, and they were matched with one of the 10 filmmaking finalists, who will produce a 10-minute film from their screenplay, during the 10 days of the 30th Santa Barbara International Film Festival. 
 
The finalists of the 10-10-10 Student Screenwriting and Filmmaking Competition are:
 
Screenwriting Finalists: included HIGH SCHOOL: Alex Zauner, San Marcos High School; Anthony Nisich, Dos Pueblos High School, Gordon Dawson, Dos Pueblos High School, Graham Collector, Santa Barbara High, Hana Antrim, Santa Barbara High. COLLEGE: Christina Carrasco, SBCC, Cynthis Escamilla, SBCC, Isabelle Carasso, UCSB, Joe Arciniega, UCSB, John Blascoe, SBCC. FILMMaking Fialists: Daniel Dewan, Sira Eriksen, Patrick Hall, Julia Kupiec, Kylan Tyng - College: Aleksandar Adzic, Steven Boyd, Benjamin Brown, Elvis Metcalf, Marvin Nuecklaus.
MICHIGAN NINE-YEAR-OLD LAUNCHES CAVITY PREVENTION SUCKERS
Alina Morse Brings Zollipops To Shelves With Whole Foods Market
 Nine-year-old entrepreneur and inventor, Alina Morse, has just introduced Zollipops®, "the clean teeth pops," to the marketplace. Zollipops are natural suckers, which contain erythritol, xylitol and stevia, healthy sugar alternatives. By helping raising the pH (a scale used to measure acidic or base qualities) in the mouth, Zollipops neutralize acid and help reduce cavity-causing bacteria. Zollipops are currently available at many fine retailers, including Whole Foods Market.
"I'm a dancer, an actress, a singer and an inventor," said Morse, who has brought Zollipops to market, with the help of her dad, Tom. "Zollipops is the first product that I've created that actually has commercial appeal. I started inventing things when I was three years old as part of my line, Alina's Products. I've invested $7,500 in creating Zollipops, and I'm super excited to finally get my suckers on shelves for consumers to love, and smile about!"
Zollipops are the perfect after-you-eat treat, to help reduce acidity and strengthen tooth enamel. Teeth decay in children is America's most chronic childhood disease - 5 times more common than Asthma and 7 times more common than hay fever. Reducing acidity and promoting an alkaline environment in children's bodies is a vital part of health and longevity.
"I created Zollipops, one day, after going to the bank with my dad," said Morse. "The bank teller gave me a sucker and my dad had always told me that I shouldn't eat candy because sugar is terrible for my teeth. I thought, 'well, why can't we make a sucker that's good for your teeth?' And, Zollipops were born. My little sister even came up with the name."
Morse, of Wolverine Lake, Mich., has also committed to giving 10% of all Zollipops profits to support oral health education in schools. But, Zollipops are not just for kids. They are for anyone that enjoys a healthy smile and has a sweet tooth.
Zollipops are made in the USA by LOL in Walled Lake, Mich. In addition to Whole Foods Market, Zollipops are available at natural food stores and Amazon.com. Even some banks are providing Zollipops, as a healthier option for their younger customers.
___________________________________________________________________
---
© 2008 Bonnie Carroll, All Rights Reserved