TEEN TIMES  by Cody Hilton
Cedars-Sinai invites high school students to submit essays, attend stem cell program
Three winners of a high school essay contest on stem cells will receive a cash award and the chance to volunteer in a stem cell research laboratory during the summer. All high school students – essayists or not – and parents and teachers are invited to a 5 to 7 p.m. program on March 14 at Cedars-Sinai Medical Center to learn more about these cells that may revolutionize many medical therapies.
Students who choose to participate in the contest must submit by March 1 an essay on any one of three topics:
Discuss the ethical and social issues involved with the use of embryonic stem cells

Discuss the recent successes of the use of stem cells in therapy for human diseases

Discuss the challenges of making stem cell therapies more viable for human use
Winning essays will be chosen by a selection committee that will value content over length, although essays are expected to be long enough to address the topic researched. References, which must be cited in the text, may include periodicals, textbooks and websites, but not Wikipedia. Awards range from $200 to $500.
Winners will be announced during the March 14 program, "Introduction to the World of Stem Cells." Advanced registration is available at www.cedars-sinai.edu/neurosurgeryconferences, under Student Conferences; same-day registration will begin at 4:30 p.m.
Cedars-Sinai research scientists and clinicians will present sessions on:
An introduction to stem cells and issues related to different types

Differing scientific opinions, ethical issues and how scientists are working to resolve conflicts

Adult stem cells versus embryonic stem cells for therapy

Careers related to stem cells

Stem cell "Jeopardy!" game

Presentation of essay awards
The program will be led by John S. Yu, MD, vice chair of the Department of Neurosurgery and director of surgical neuro-oncology, and Dwain Morris-Irvin, PhD, neural stem cell research scientist and principal investigator with the Maxine Dunitz Neurosurgical Institute at Cedars-Sinai.
Ahmed Ibrahim, who has a master's in public health and is in Cedars-Sinai's Graduate Program in Biomedical Science and Translational Medicine, also will speak. As a high school student, Ibrahim participated in a summer research project at Cedars-Sinai. He now conducts stem cell research at the Cedars-Sinai Heart Institute, which in 2009 performed the first procedure where a heart attack patient's own heart tissue was used to grow specialized stem cells that were injected back into the heart. The researchers found significant reduction in the size of heart attack-caused scars in patients who underwent the experimental stem cell procedure, compared to other heart attack patients who did not receive the experimental therapy.
For questions or essay submission, contact Samantha Phu, academic program coordinator for the Department of Neurosurgery, at phus@cshs.org or (310) 423-9522.
"Introduction to the World of Stem Cells," which will be in Cedars-Sinai's Harvey Morse Auditorium, is one of three programs to be presented by the Department of Neurosurgery during Brain Awareness Week March 11-17. The annual "Brainworks" program for seventh and eighth graders will be from 10 a.m. to 1:10 p.m. on March 11; a two-day conference for scientific and health care professionals on nanomedicine for imaging and treatment will be on March 15 and 16.
________________________________________________________________
KIDS K SECTION
Teres Kids Celerbrates Women's History Month
March is Women's History Month. We want to celebrate YOU!
Tell us and show us what you are passionate about - work, community, family, art, fitness, the outdoors. We want all of it!
We'd love to feature you on Teres Kids facebook, twitter, pinterest and our blog. Email me at alex@tereskids.comalex@tereskids.com.
Teres Kids and Heal the Bay
Teres Kids is working to Heal the Bay!
Local Los Angeles artist Tania Fischer and Los Angeles eco-fashion boutique Reve are hosting an art benefit for Heal the Bay. Teres Kids will be there selling Teres Kids t-shirts featuring a Tania Fischer painting.
Heal the Bay Benefit March 16th, 5pm-9pm Reve 205 N. Fairfax Ave LA, Califonia 90036
If you can't make the event but want to support Heal the Bay, t-shirts will be available at TeresKids.com on March 15th.
_______________________________________________________________________
First-to-Market Fruit and Veggie Pops for Kids (with Probiotics)
Launch Nationwide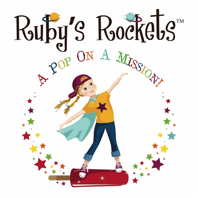 Mother and daughter team up to create healthy frozen treat that is naturally sweet
Ruby¹s Rockets, the fruit and vegetable pops with probiotics made especially for kids, will launch on March 8 at Natural Products ExpoWest in Anaheim, California. These delicious all natural ice pops for kids, tweens and teens offer a healthy alternative to sugary, artificial, preservative-filled treats--and a fun, convenient, low-calorie snack with both fruitsand vegetables.
Ruby¹s mom, Broadway/TV/film actress Wendy Makkena, (best known for her role as the shy nun in³Sister Act²) started making green smoothies at home after she saw a famous doctor make them on a national TV show. ³One morning on the way to school Ruby tasted the drink I¹d just made. I didn¹t think she¹d like it; but she said if I took out some of the ³grownup² flavors like ginger, she¹d drink them, too. I was so happy she wanted something healthy. So we started making them together. But all that chopping and blending was really messy and I honestly didn¹t have the time to keep it up every morning.²
Ruby said it was her idea to turn them into pops. ³I like pops, and I like smoothies, so this was like a smoothie in a pop,² Ruby said. Wendy and 8-year-old Ruby began a quest for the perfect recipes: shopping in farmers¹ markets, trying different fruit and vegetable combinations, freezing hundreds of pops and sharing them with kids and adults in the neighborhood who kept coming back for more. Finally they landed on 3 kid-approved flavors: Rocket Red ­ An all natural blend of sweet potatoes, strawberries, carrots and beets that delivers a Fruit Punch flavor Galaxy Green ­ An all-natural blend of avocados, kiwis, spinach and apples and lemon with a heavenly tropical lime flavor. Orbit Orange ­ An all natural blend of sweet potatoes, carrots, oranges and lemon with the Juicy Orange taste that kids love
Ruby¹s Rockets don¹t contain any gluten, wheat or dairy. The added blend of kid-friendly probiotics to support healthy immune and digestive systems. ** ³We are committed to making these the healthiest pops they can be, so we plan to seek organic certification this year, ³ says Wendy. Offered in single-flavor boxes of 6, Ruby¹s Rockets can be ordered online atwww.rubysrockets.com and will be available in stores on the West Coast soon.
---