KIDS KALEIDOSCOPE
by Cody Hilton

Summer is a great time for kids. School is over and they can travel with their family for a day, or on a long vacation. I hope to go on a vacation with my family, and learn about a new place. I would like to go to Hawaii because I have learned about it in school, and have seen lots of photos. The sea life is really great, and it looks like a place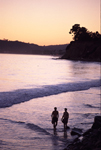 to learn interesting facts about the island people who first settled there.

Santa Barbara is also a great place to visit. They have so many things for kids. There is a nice zoo, a museum that has programs for kids, a historical mission, and there are always fun things to along the beach, like ride bikes, go for a boat ride, take a picnic and enjoy the great food that kids love. Some of the hotels have kids camps where you can join other kids for day trips and daily art projects.

You can go to some computer websites to find places to visit. For Hawaii visit www.kaanapaliresort.com or www.santabarbaraca.com.

Thanks for reading my column, and I'll see you next month.
Cody Hilton
---
GOOD BOOKS FOR KIDS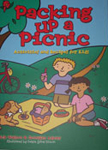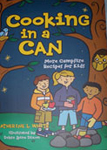 Cooking in a Can, by Katherine L. White and Packing up a Picnic by Rick Walton and Jennifer Adams are easy to read and follow if you want to find a new way to cook outdoors, or if you going on picnics with your family. There are some interesting activities in them to do while you are waiting to eat. To by these books see www.gibbs-smith.com.