SIPS   .   .   . Voted Vintner of the Year 2022 by Life Bites News   ...

SUNDAY BEST AT ROBLAR WINERY AND VINEYARDS



                  By Bonnie Carroll LBN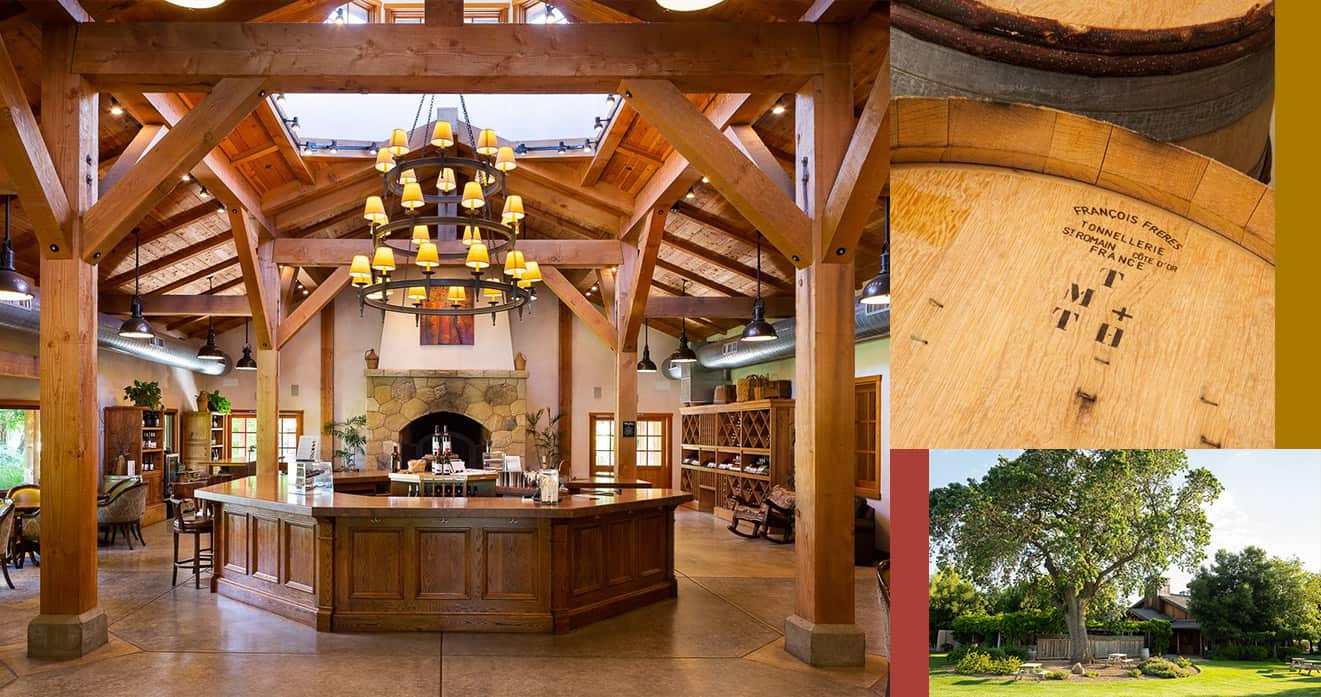 Roblar Winery is a centrally located estate that includes a majestic 5000 sq. ft. tasting room, beautiful vineyards, and state of the art winery facility. Roblar Winery and Vineyards strive to show guests what it means to experience Santa Barbara wine country
The favorable location, the unique soil composition, and the region's dynamic climate appears to set up a perfect environment to produce a wide variety of wines on their estate property, including Sauvignon Blanc, Viognier, Sangiovese, Syrah, Grenache, Mourvedre, Cabernet Sauvignon, Merlot, Cabernet Franc, and Petit Verdot.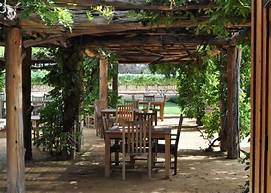 Wine Tasting in The Vineyard
From casual tastings at our outdoor pergola, to curated private events, Roblar offer visitors to an opportunity to taste all Santa Barbara wine country has to offer - fantastic wines and fresh and exciting foods - always striving to create the best possible experience for every guest.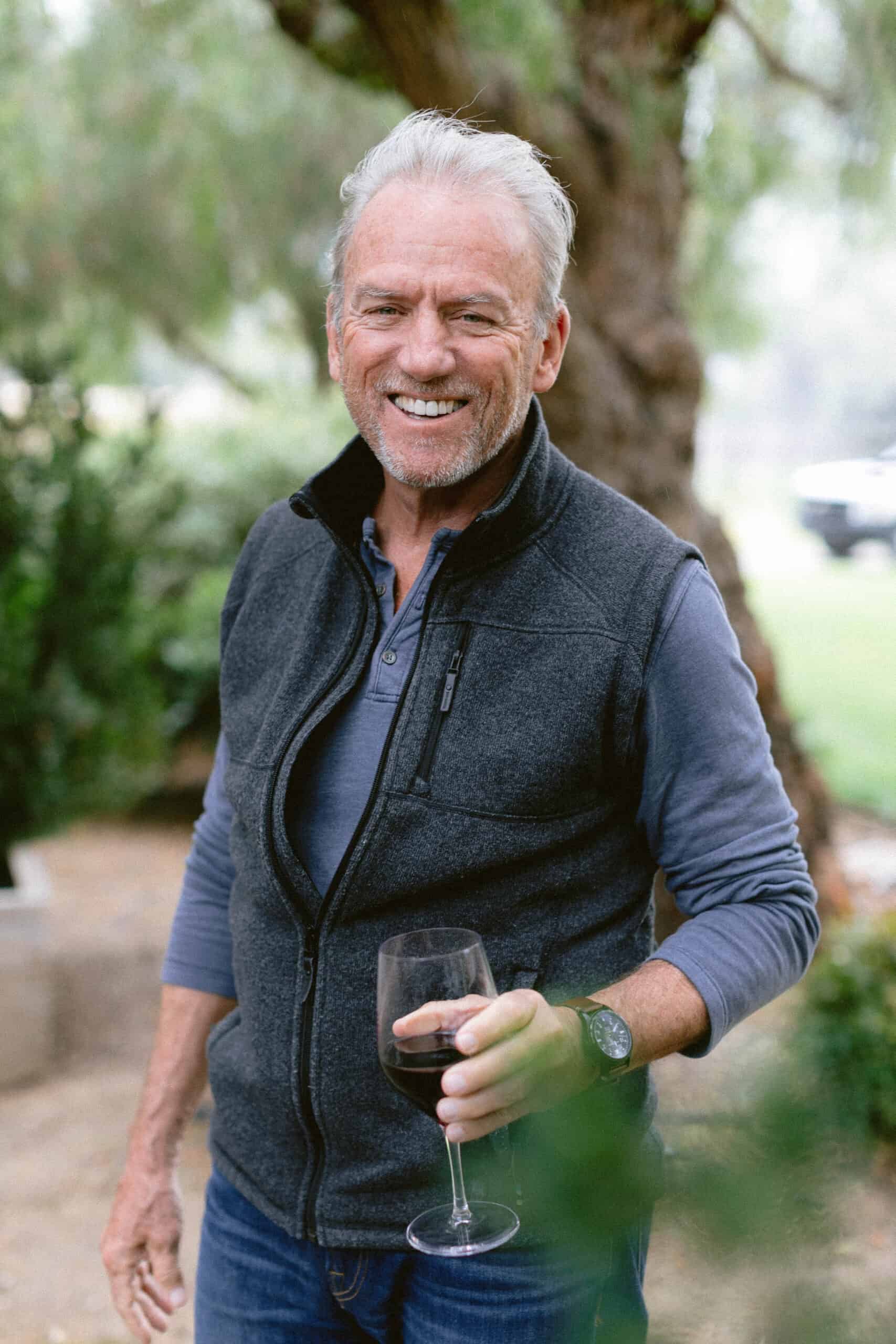 Kevin Gleason, Proprietors
"In my opinion it's not so much about the meaning of life but about the experience of life. And that rich experience resonates with the soul. That's what gives life meaning." Says Kevin Gleason Proprietor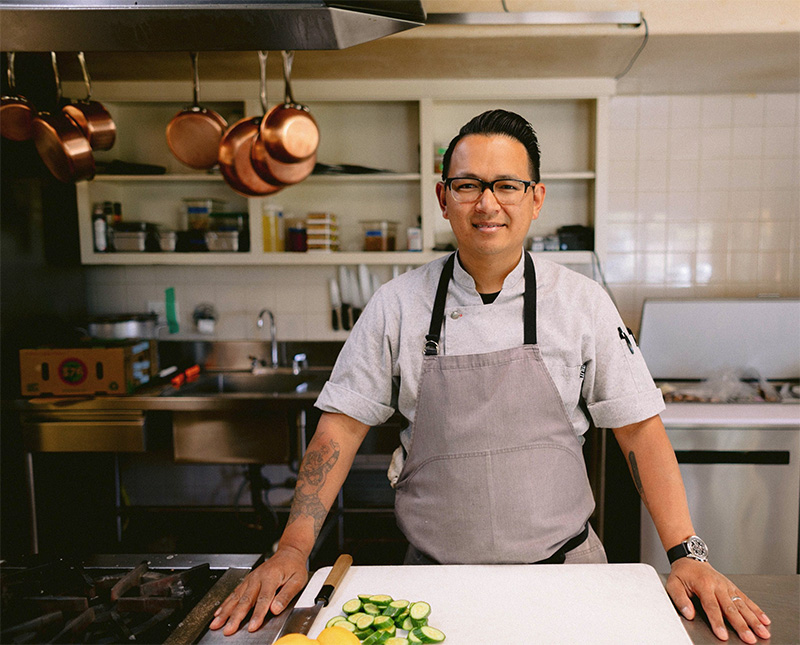 Executive Chef Peter Cham Joins Gleason Family Vineyards
In September of 2021 Chef Peter Cham joined the Gleason Family Vineyards Santa Ynez Valley portfolio (Roblar Winery and Vineyards, Refugio Ranch Vineyards, Royal Oaks Wines) as executive chef and heads of culinary operations. Chef Cham is crafting seasonal Bites Menus utilizing fresh produce and herbs grown just steps from the estate's tasting room and vineyards, on the property's organic Roblar Farm.
An overview of the Farm Bites Menu gives guests an experience of refined California Cuisine that include smoked salmon deviled eggs with pickles shallots, capers, chives and peppers or wood-fired wild mushroom pizza with confit garlic and kale pesto, and more. The Bites Menus are available Friday through Sunday for pairing with Roblar's wines. The hugely popular "Birds 'n'Bubbles" served every Thursday highlights Chef Cham's divine fried chicken alongside Roblar sparkling Blanc de Blanc. This magical combination is also served Sunday at brunch from 10:00 AM to 4:00 PM.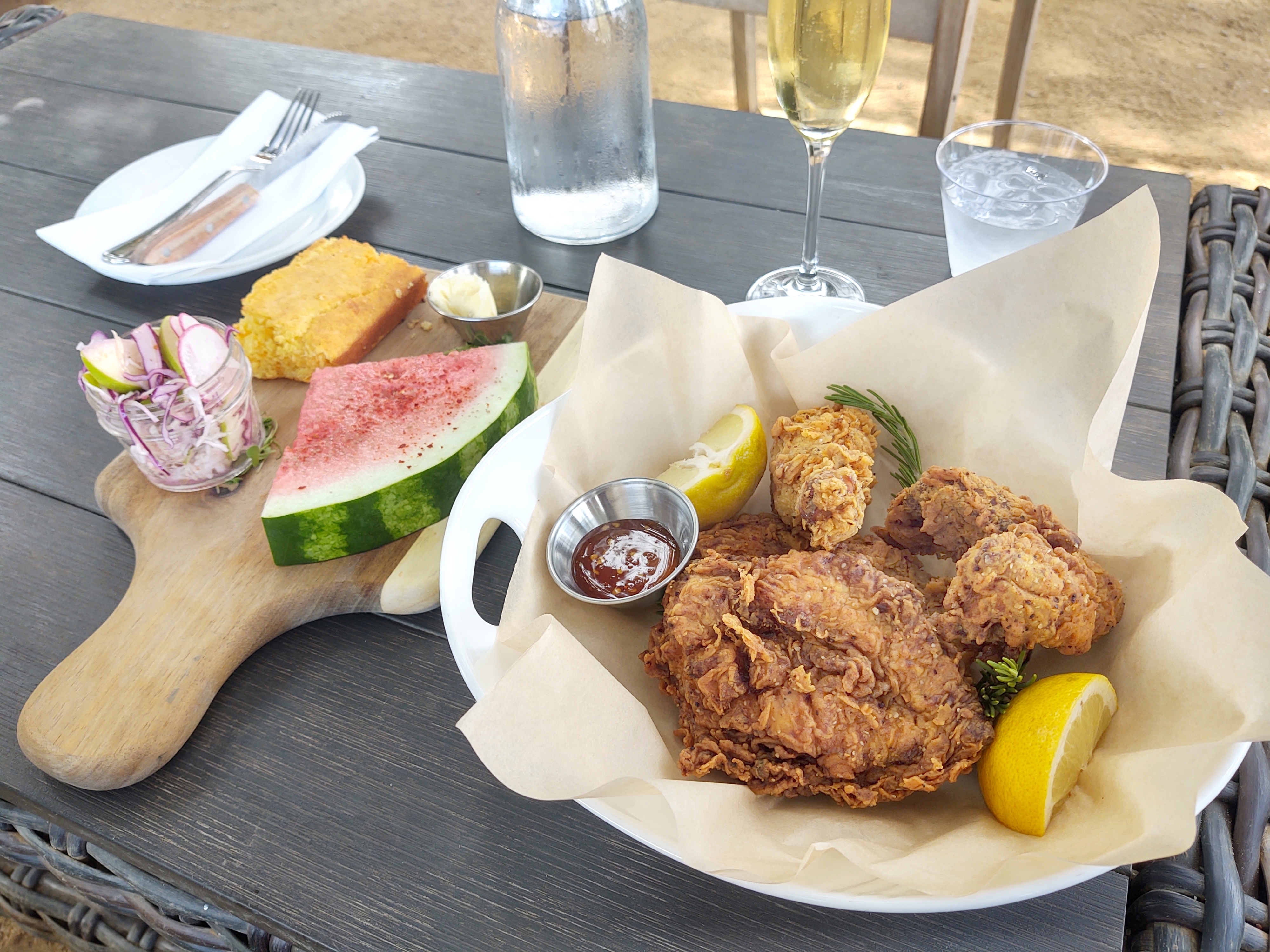 "Birds 'n' Bubbles"
Chef Cham's culinary career has focused on family food and the importance of sharing memorable meals. Setting a local and sustainable table is paramount to this talented chef. Chef Cham was born in Santa Barbara and raised in a Cambodian household who experienced food as the glue that kept the family happy, as well as healthy. He went to San Francisco in 2006 to study culinary arts, where he landed a job at Radius Restaurant & Café and quickly became Executive Chef. His thirst for culinary knowledge took him to Michelin starred Coi Restaurant, Quince, and Fifth Floor.
In 2013 working under Chef Matthew Gaudet at West Bridge he was named a Best New Chef by Food & Wine Magazine. Warm California weather called Chef Cham to Santa Barbara to work as Head Chef at the well-regarded Hungry Cat, where he continued to build ongoing relationships with local farmers and fishermen.
I first met Chef Cham in 2016 when he became Executive Sous Chef at Finch & Fork restaurant at Kimpton's Canary Hotel and eventually became Executive Chef of the Popular venue. I was immediately taken by his signature dishes served with unique style, and his humility and graciousness. He is one of my favorite chefs in the Santa Barbara area and beyond question one of the most talented. In August 2021 Roblar Winery in Santa Ynez launched a special weekly promo to celebrate the appointment of its new executive chef, Peter Cham. Lucky are the Roblar patrons planning parties and special events in this beautiful setting, savoring fine wines coupled with amazing plates by Chef Cham.
Friday & Saturday offer full Farm Bites menu, Sunday features brunch menu, and Thursday enjoy "Birds 'n' Bubbles" fried chicken & sparkling wine menu available. The exclusive Thursday offering showcases Chef Chams buttermilk fried chicken with sides of watermelon and cornbread and a glass of blanc de blanc. Latest offerings at www.roblarwinery.com. Fresh made "to-go" style items are available therest of the week. Open daily 11:00 AM-5:00 PM. 
 Roblar Winery & Vineyards
3010 Roblar Ave.
Santa Ynez, CA 93460
(805)-686-2603
info@roblarwinery.com
Open Daily 11:00 AM – 5:00 PM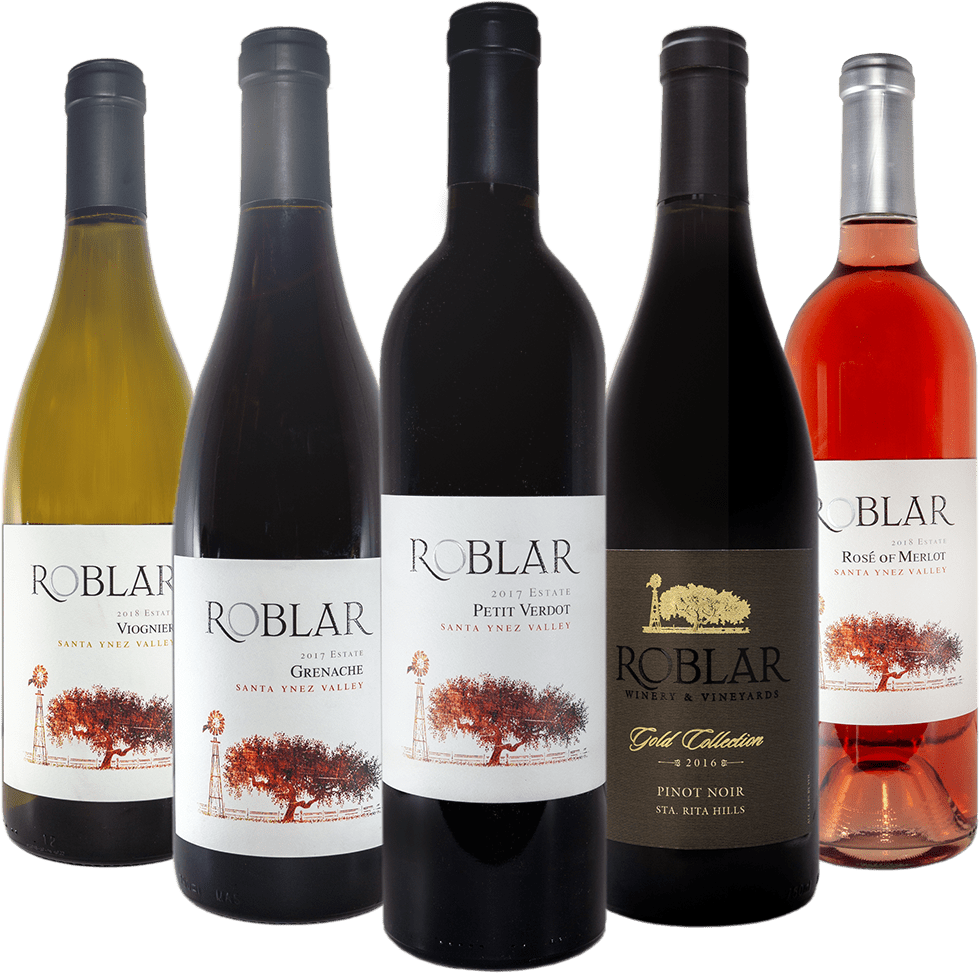 ---