SIPS   .   .   .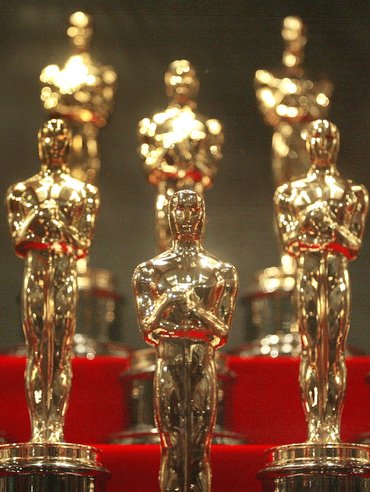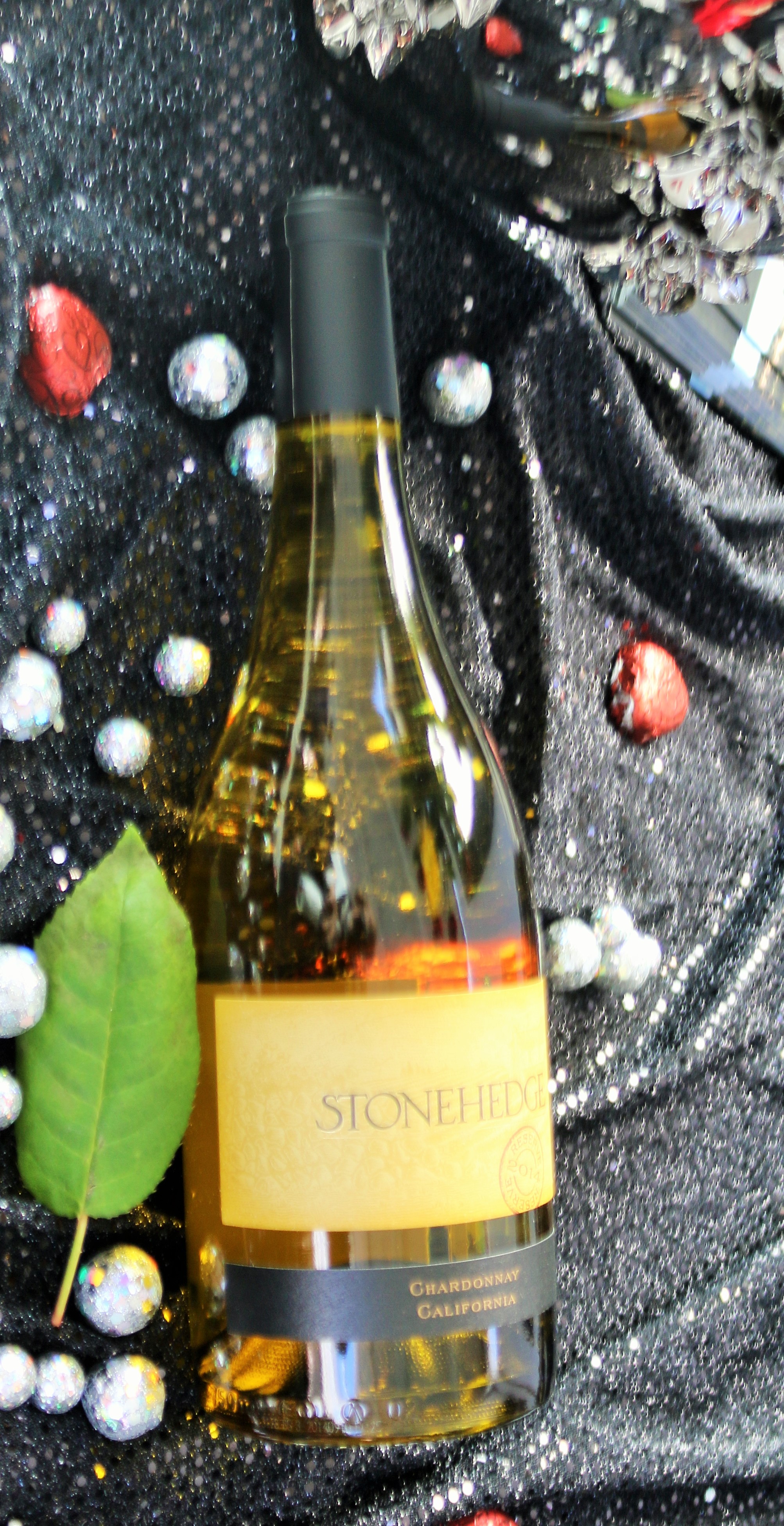 TEN YEARS OF VALENTINE ROMANCE WITH HOLLYWOODS BEST AT DORIS BERGMAN'S OSCAR® STYLE LOUNGE & PARTY IN FIG & OLIVE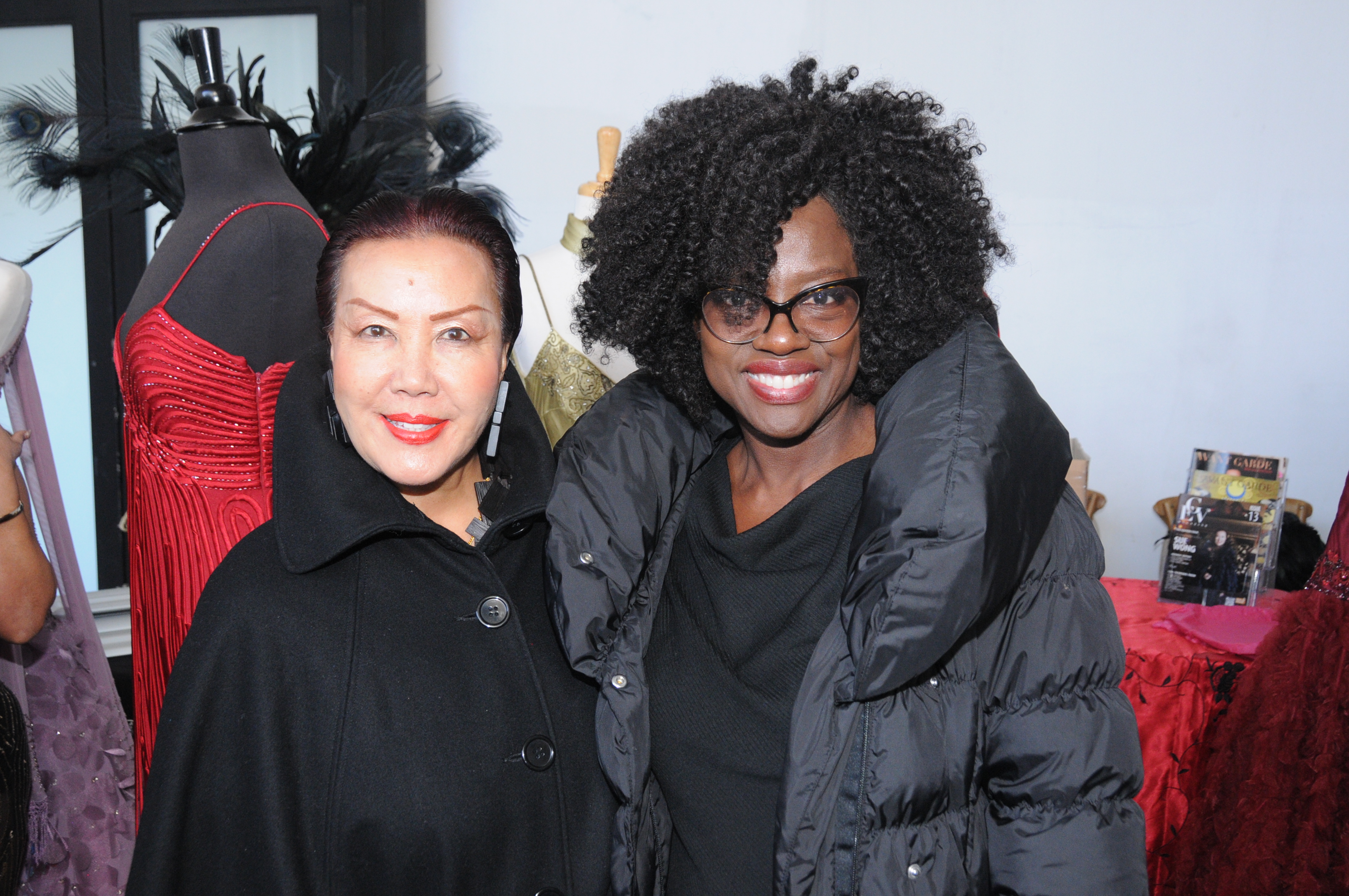 Designer Sue Wong with 2018 Oscar Presenter Viola Davis
Wonderful wines were being poured at the Buywine.com booth at the Fig & Olive, the Hollywood hotspot on Melrose Place. The popular restaurant which features gourmet cuisine from the French and Italian Rivieras –opened its doors to commemorate Doris Bergman's Tenth Anniversary Oscar® Style Lounge and Party honoring the upcoming 2018 Annual Academy Awards.  The place was jumping with celebs being interviewed and gifted lovely items throughout the day,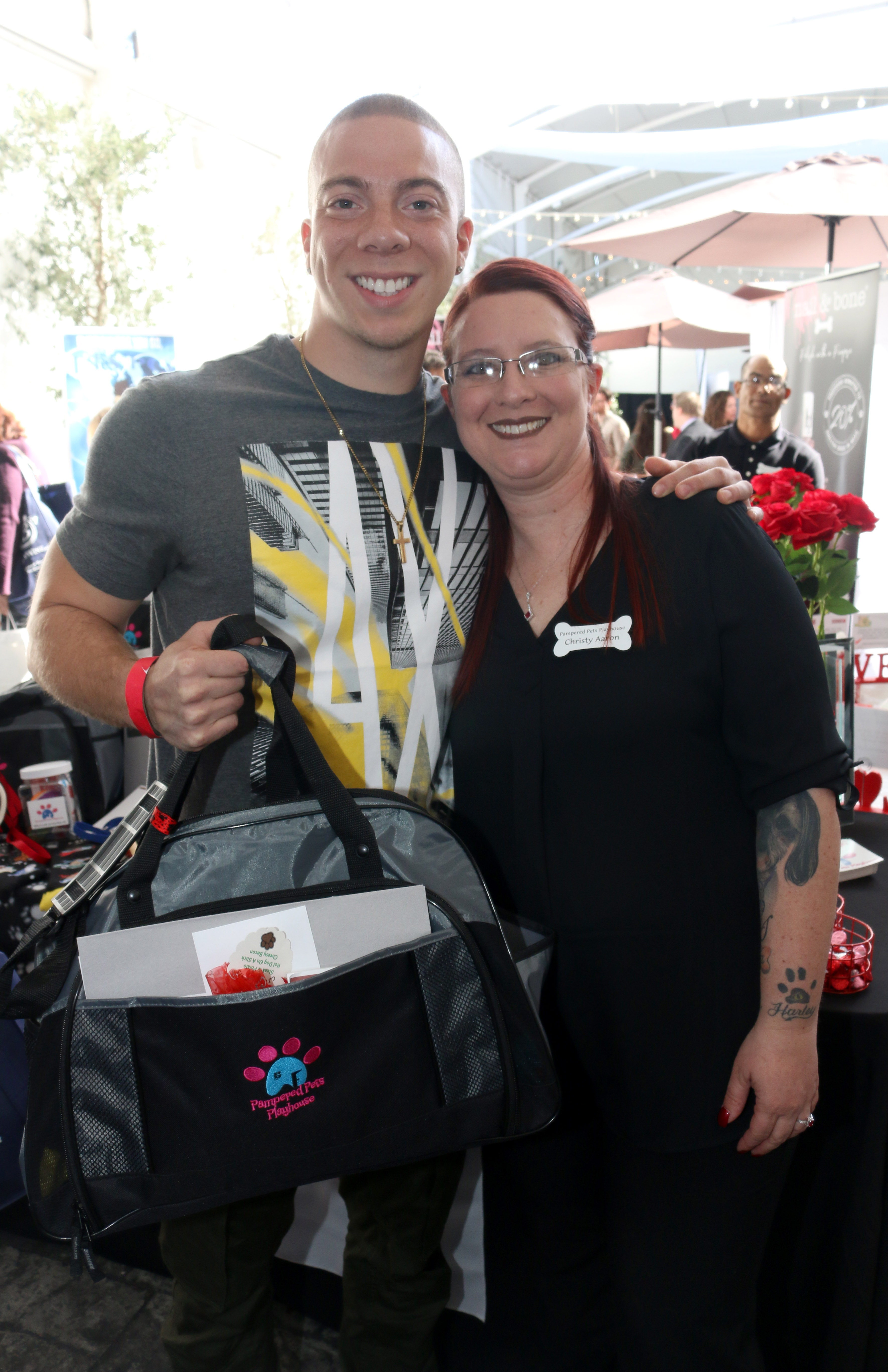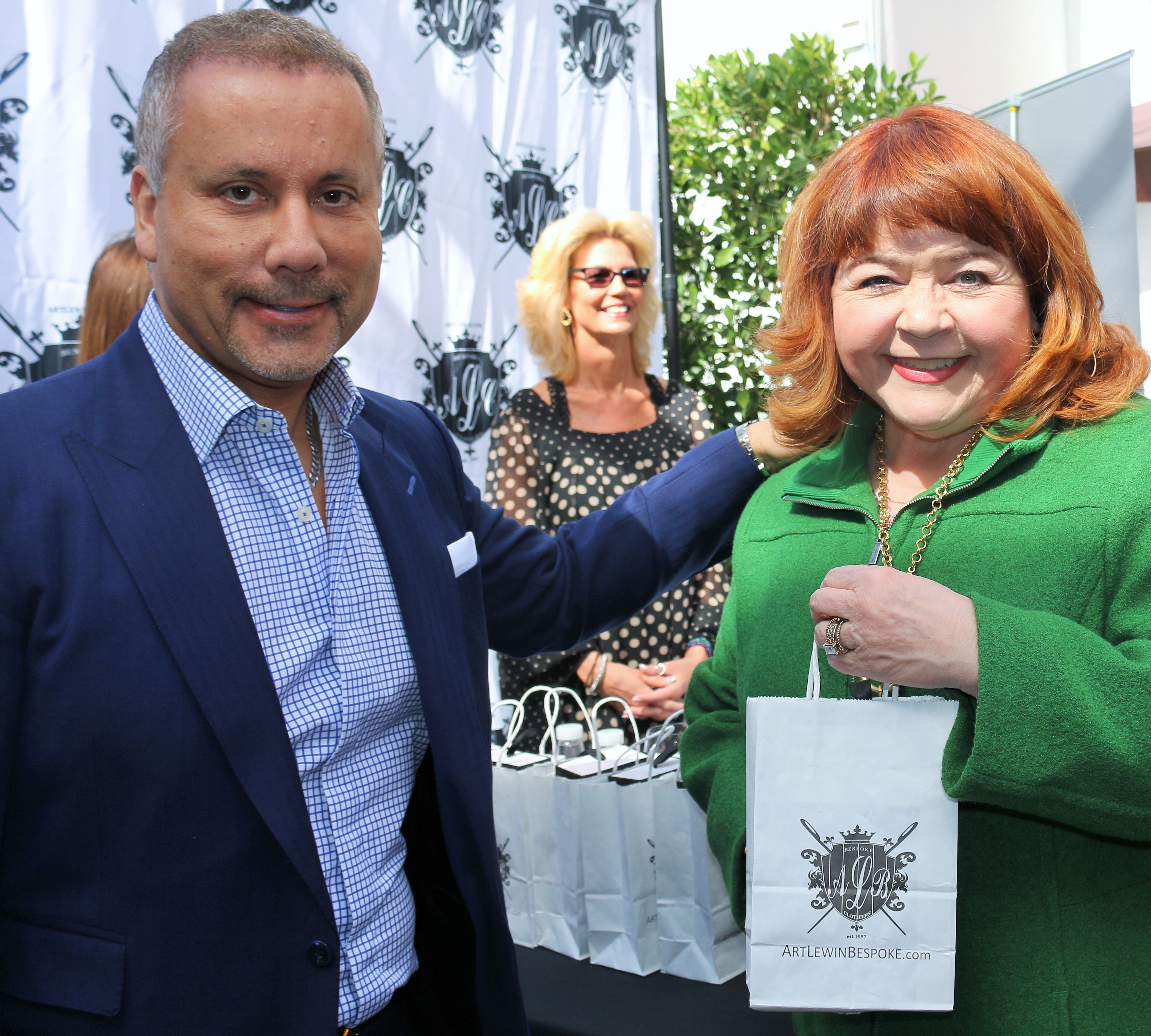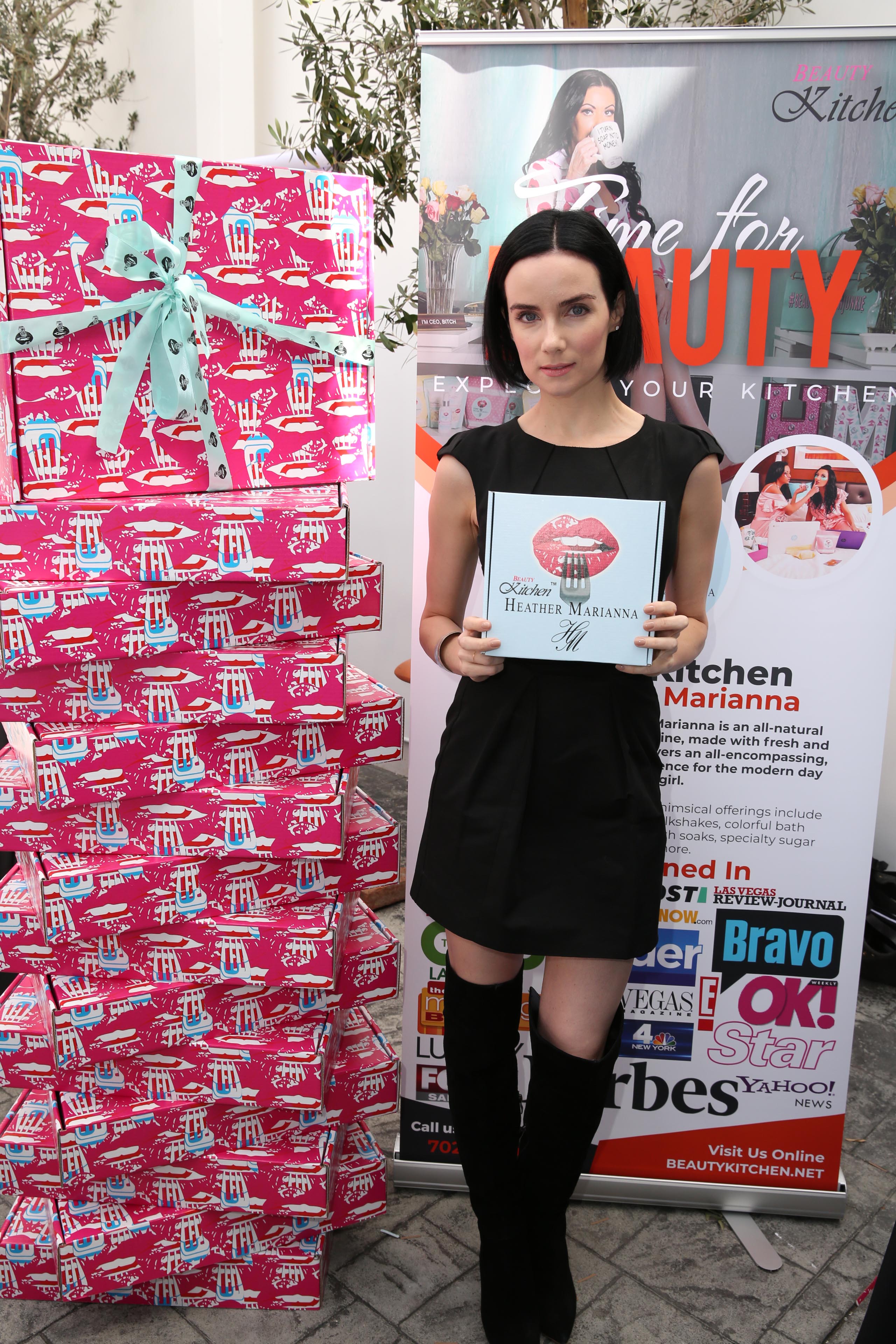 Matt Murray & CJS, Art Lewin & Patrika Darbo, Victoria Summer & Beauty Kitchen
This special rendezvous with friends in the sunny Fig & Olive dining room is always a meeting of great entertainment minds where everyone enjoys a delicious brunch and shares the latest film news. This year brunch included a menu of eggs, bacon or sausage, pasta, vegetables, salad, gourmet breads and pastries, and dessert paired with a variety of beverages including wine, Hint flavored waters, iced tea and coffee. It was one more fun shmoozefest, and I was really happy to see journalist friends including Jenny and Jeffrey Peters.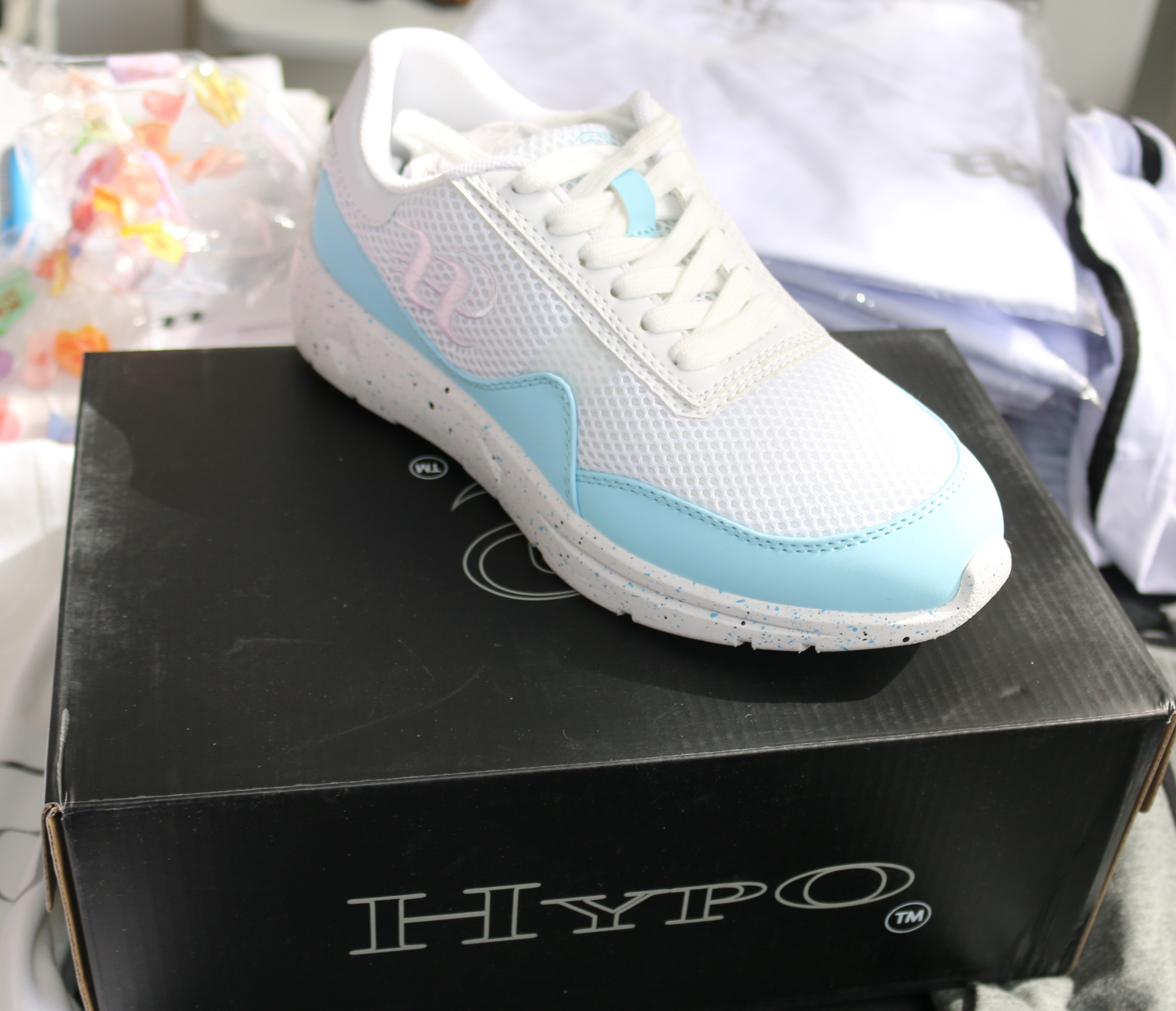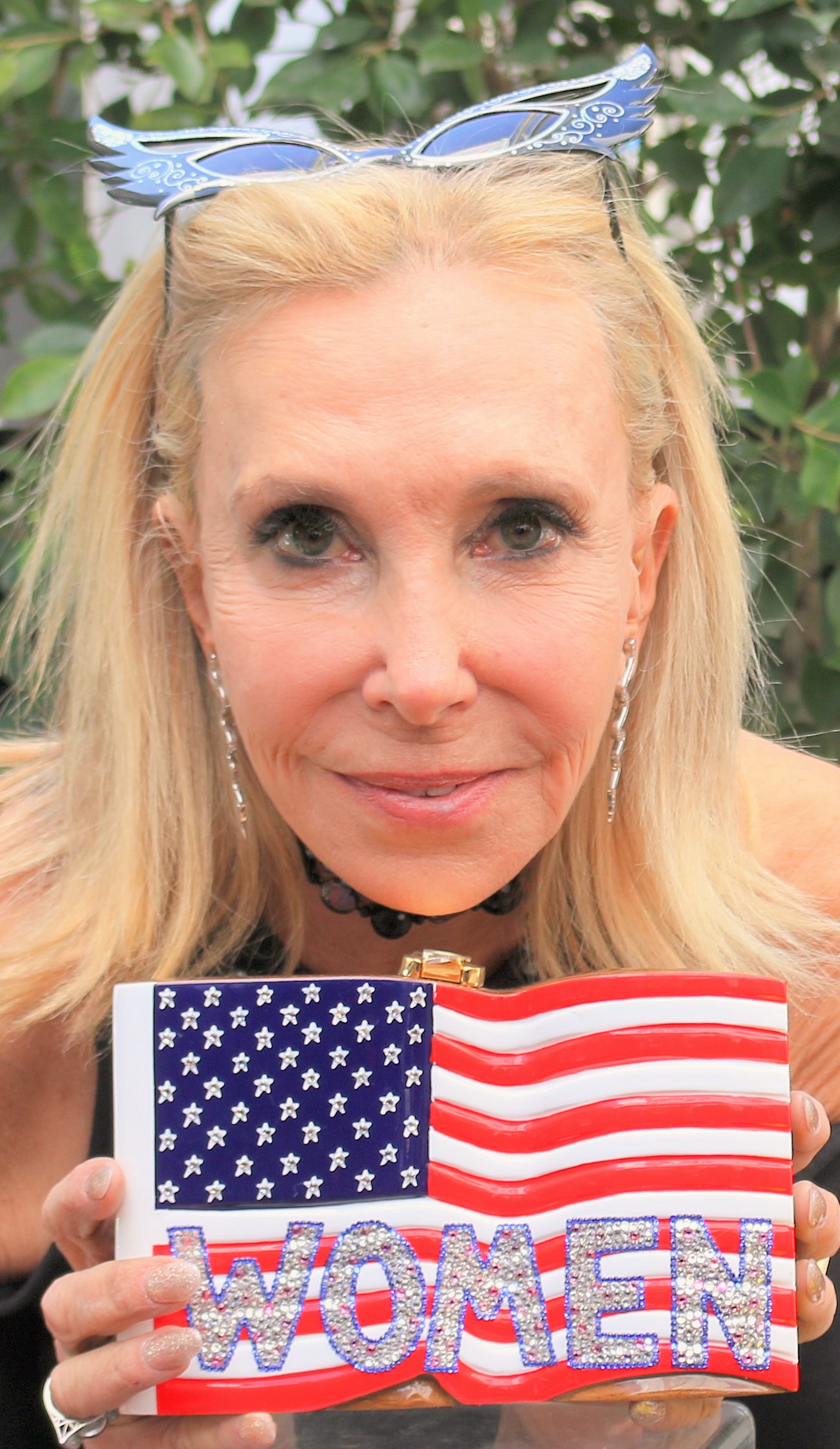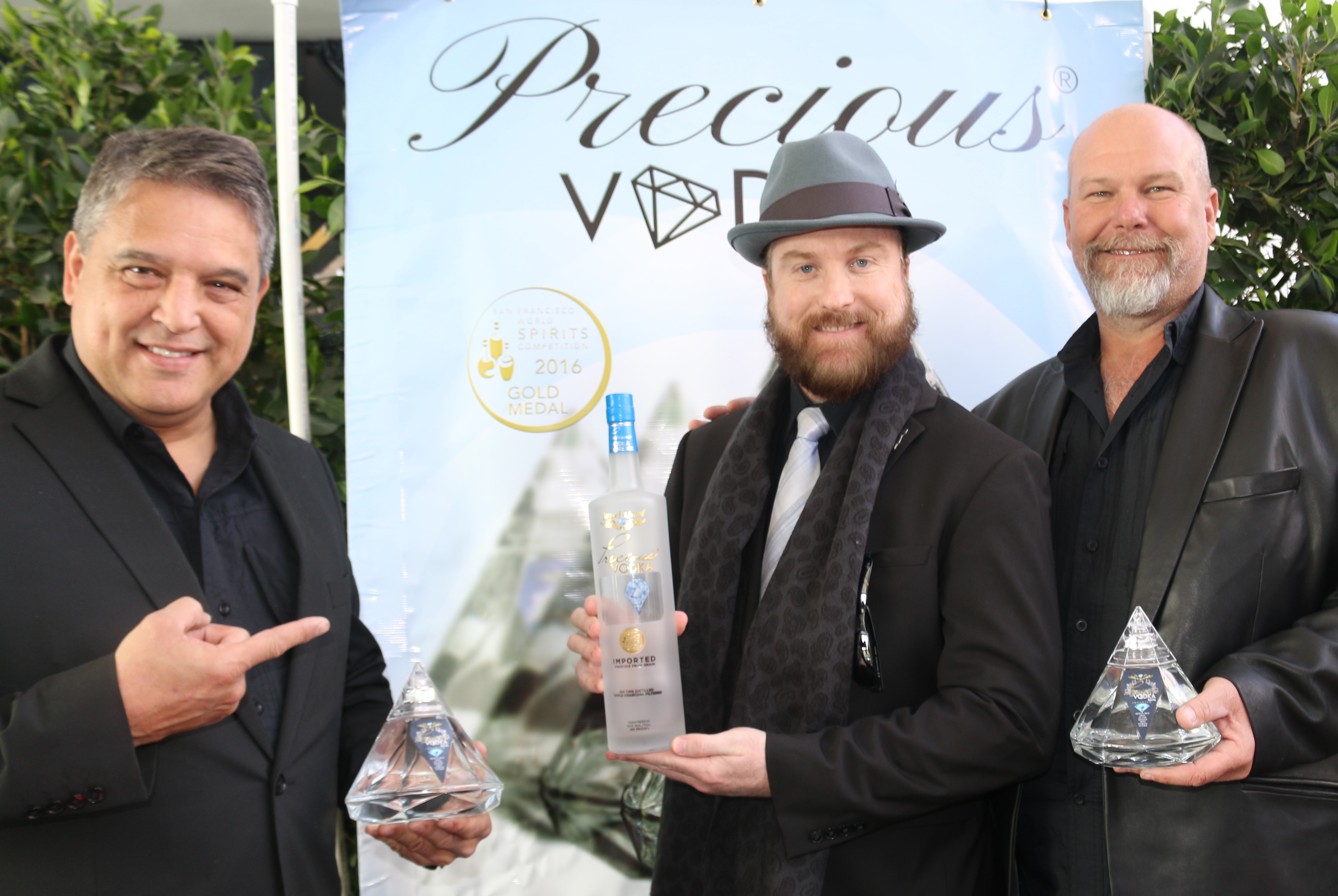 HYPO Shoes     Tamy Woods Designer Bags    Precious Vodka Group
Over 100 of Hollywood's finest turned out to celebrate and pay homage to the film industry's Oscar® Nominated actors, former Oscar® winners, presenters, stylists and industry VIPS.  This highly anticipated invitation-only event, hosted by BUYWINE.COM and presented by CURTIS & Co., featured an incredible array of fashion for him and her including couture gowns, bespoke tuxedos & suits, the finest in beauty, skin & hair care, stunning jewelry collections, gorgeous accessories, fashion-forward footwear, timeless travel gear, fabulous fragrance, lifestyle elegance, gourmet cuisine, premiere Napa wines & champagnes, unique spirits, delectable sweets and much more!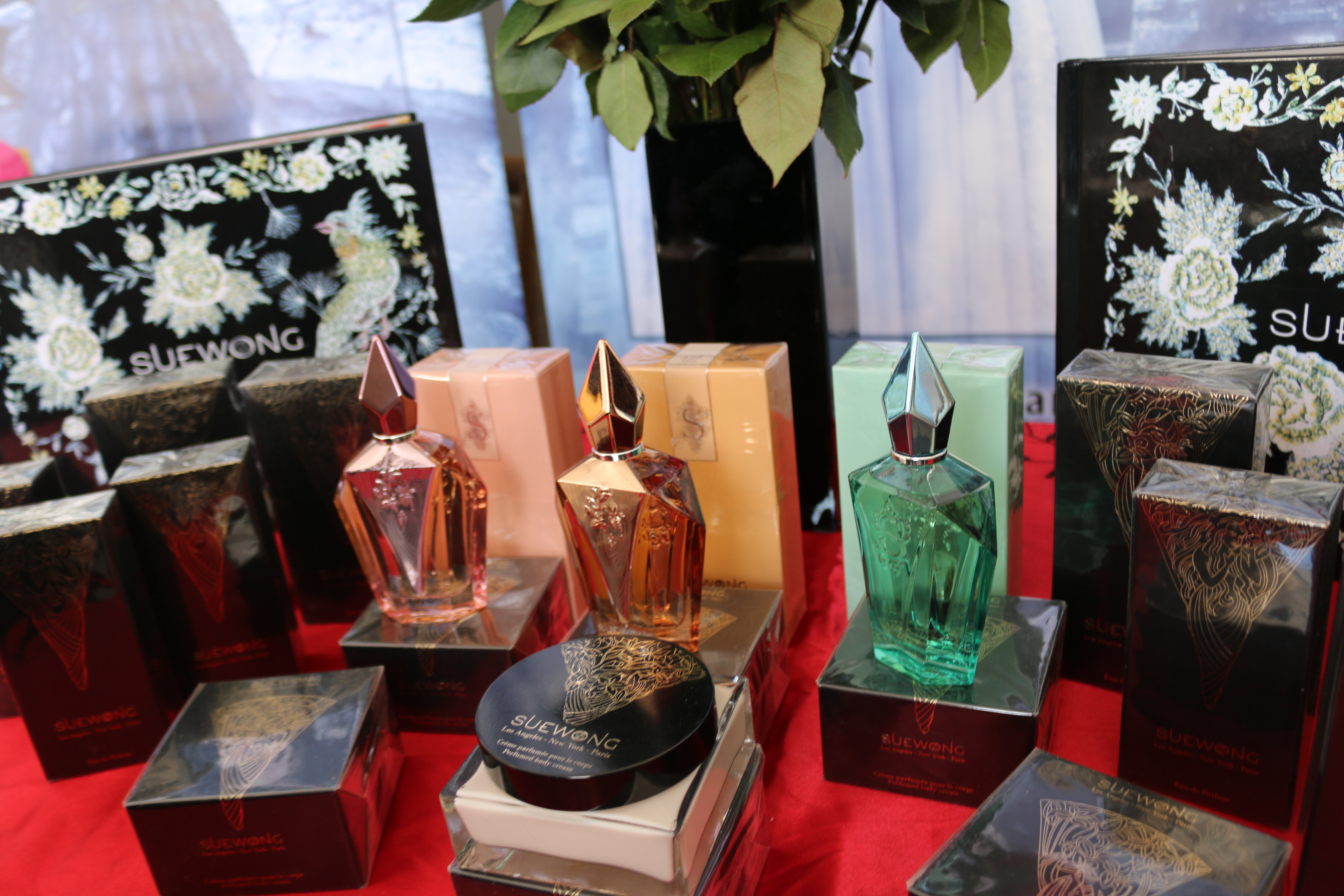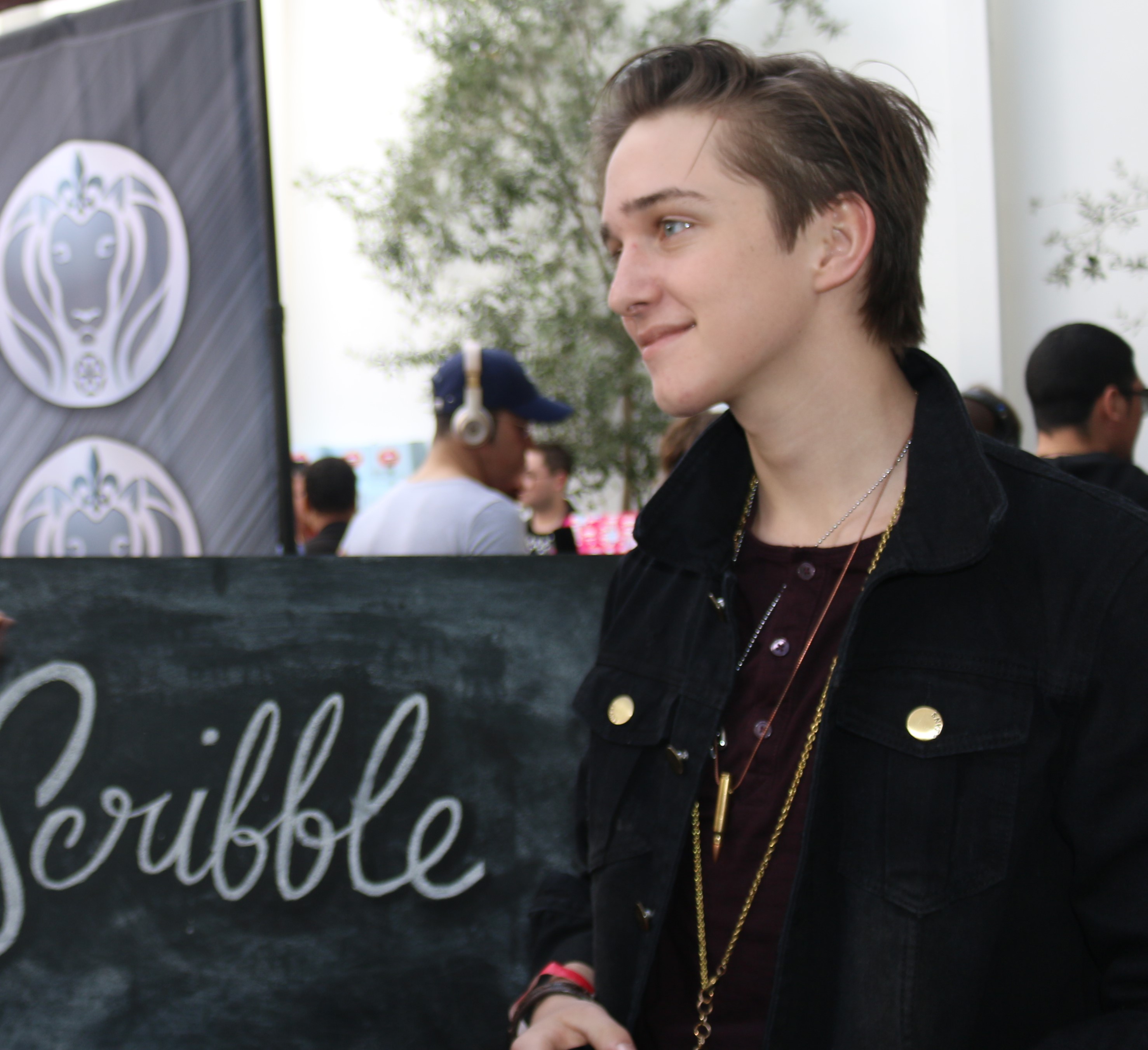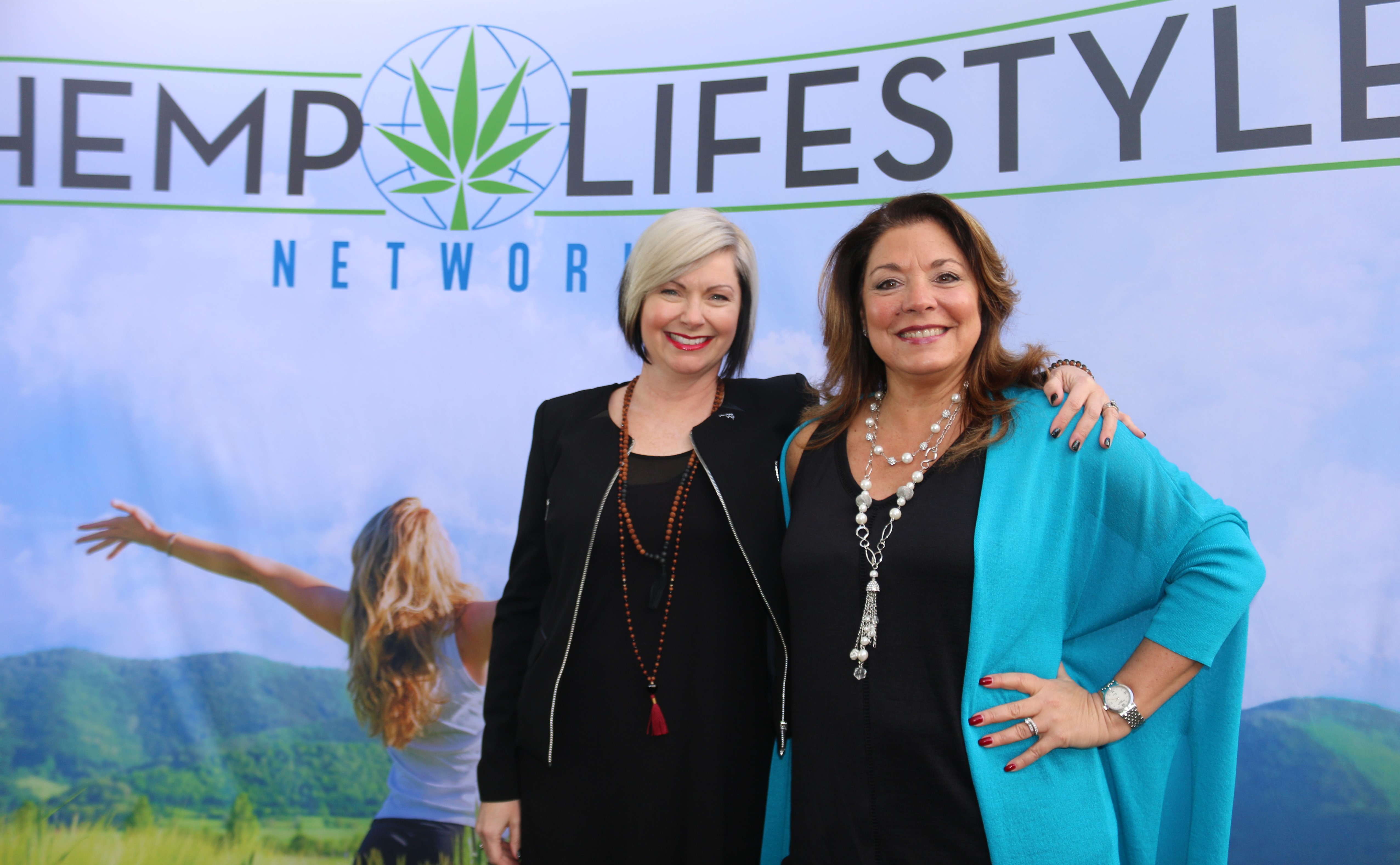 Sue Wong Perfumes    Curtis & Co Watches    Hemp Lifestyle Ladies
Oscar Winner Viola Davis and Oscar Nominee Bruce Dern joined Multi Award-winning Grammy Winner Anita Pointer, Jake Busey ("The Predator"), Jon Mack ("Pandora's Box), Michael Campion and Juan Pablo Di Pace ("Fuller House"), Steven Bauer ("Ray Donovan"), Jake Allen ("The Quad"), Matt Murray ("9JKL"), Rex Lee ("Young & Hungry"), Dot Marie Jones ("Glee"), Jillian Murray ("Code Black") and hubby Dean Geyer ("Glee"), Joely Fisher, Marilu Henner, Maria Conchita Alonso, Naomi Grossman ("American Horror Story"), Primetime Emmy Winner Patrika Darbo, Golden Globe Nominee Susan Anton, Hollywood Icon Tristan Rogers, Comedian Judy Tenuta, Philip Boyd & Renee Lawless ("The Haves & Have Nots"), Richard Grieco, Victoria Summer ("Transformers"  Age of Distinction"), to name a few, were among the cadre of celebrities and industry VIPS who were treated to the best of the best!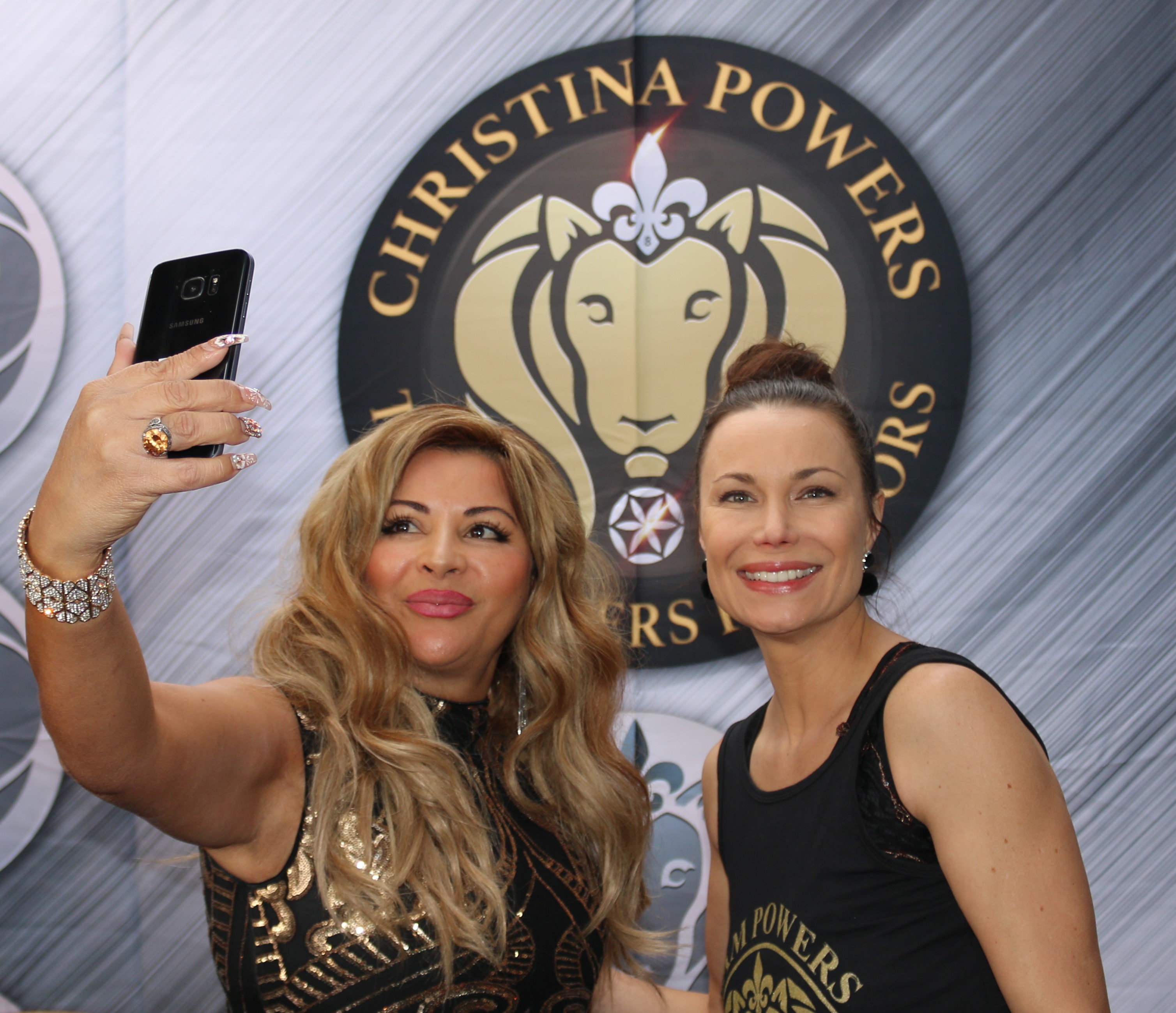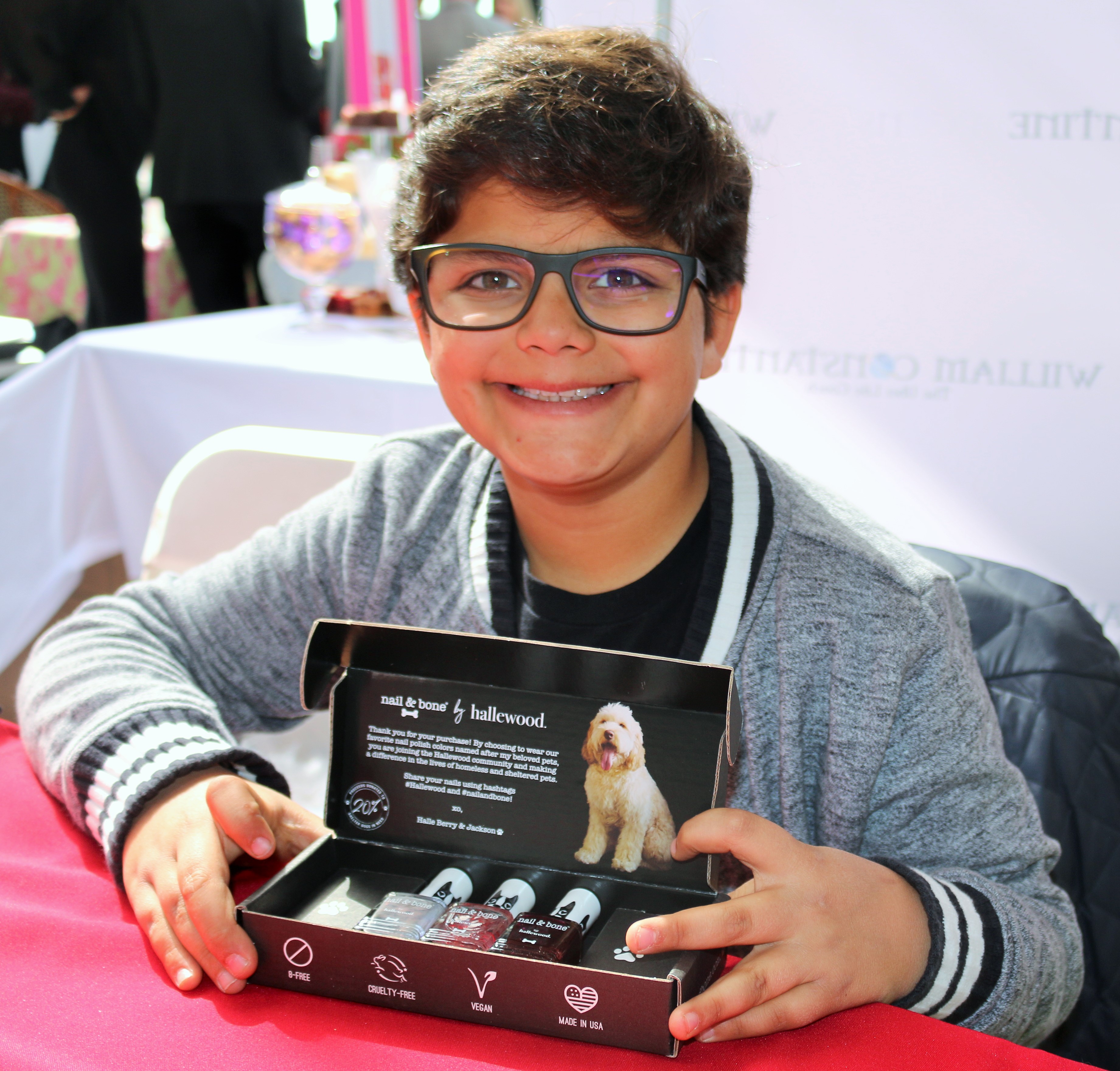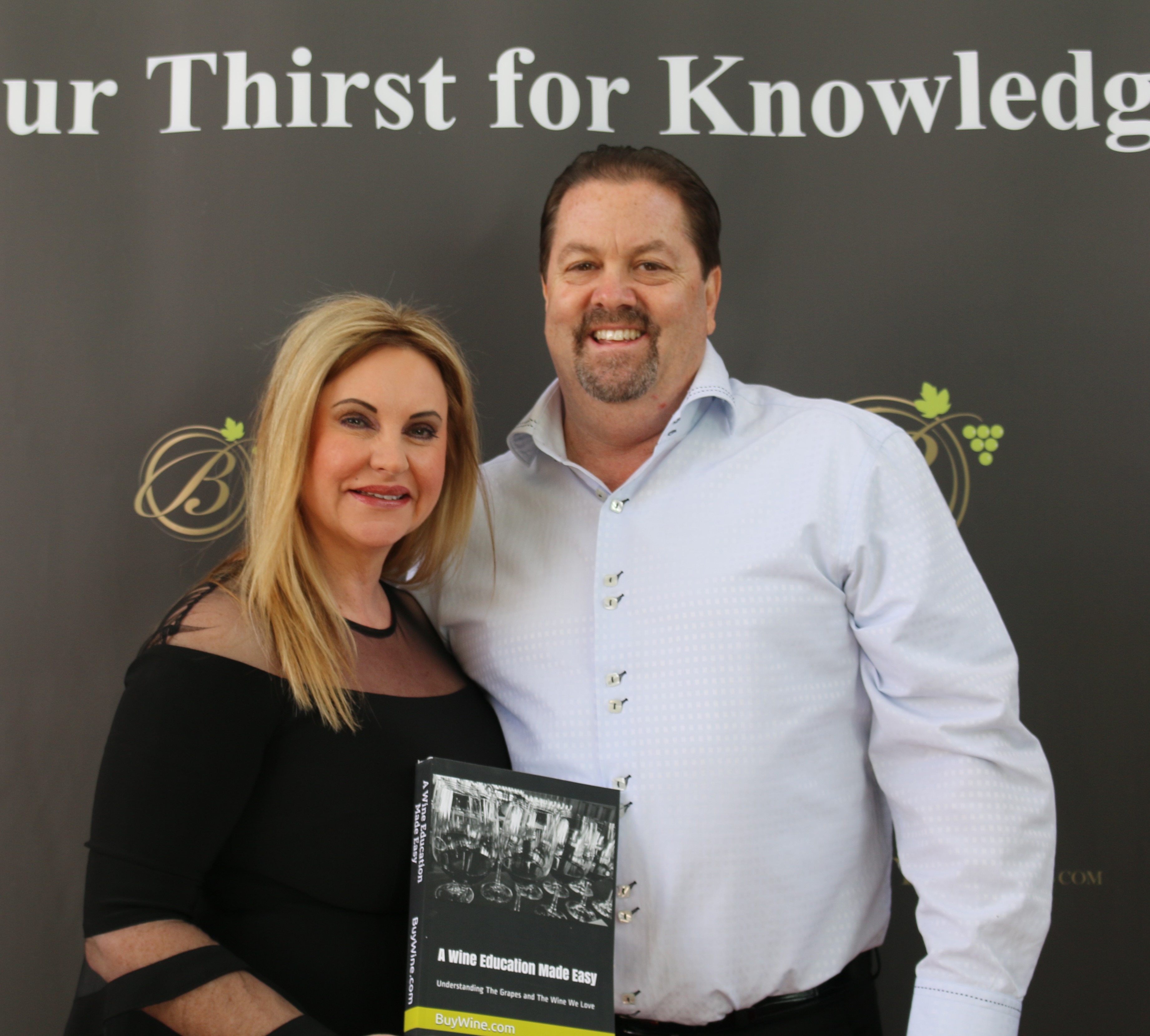 Team Powers RE & Jon Mack,    Nail Bone Star,     Alma & Joe Buywine.com
Always stunning Sue Wong was showcasing her newest line of fabulous perfumes; all amazing! Her couture gowns are renowned and were a main attraction. Hypo was gifting their stylish new sport shoes that make you feel you are walking on air, along with sharp looking hats. Darling Patrika Darbo enjoyed receiving a beautiful tie from Art Lewin Bespoke, and Beverly Hills glamour bag designer Timmy Woods featured a 'Year of the Woman' theme for her latest evening bag. The Hemp Lifestyle ladies had some great products for easing your pain and feeling great, while Hearts of Hillel gifted beautiful blown glass hearts and Twisted Silver premiered a new designer necklace that everyone loved.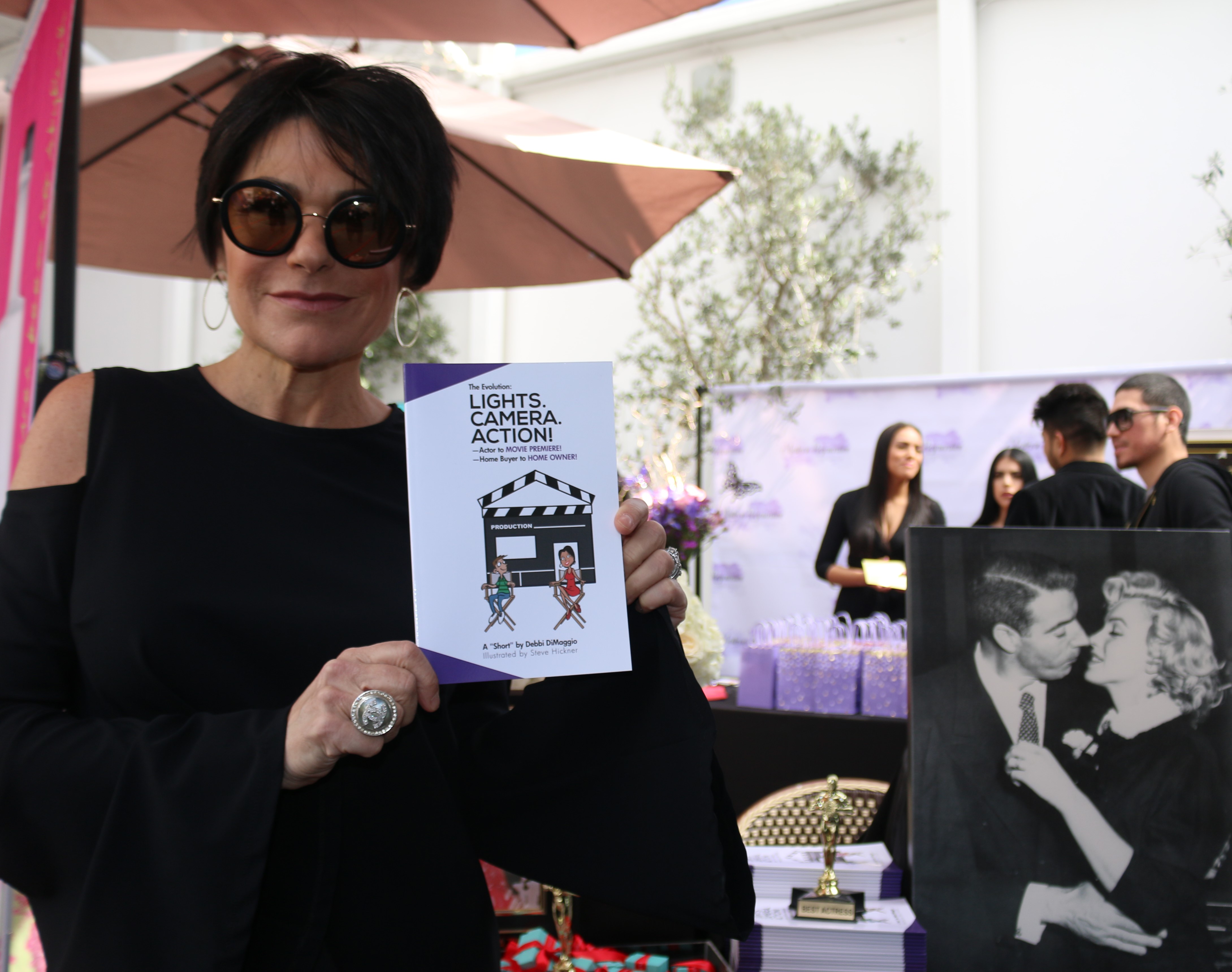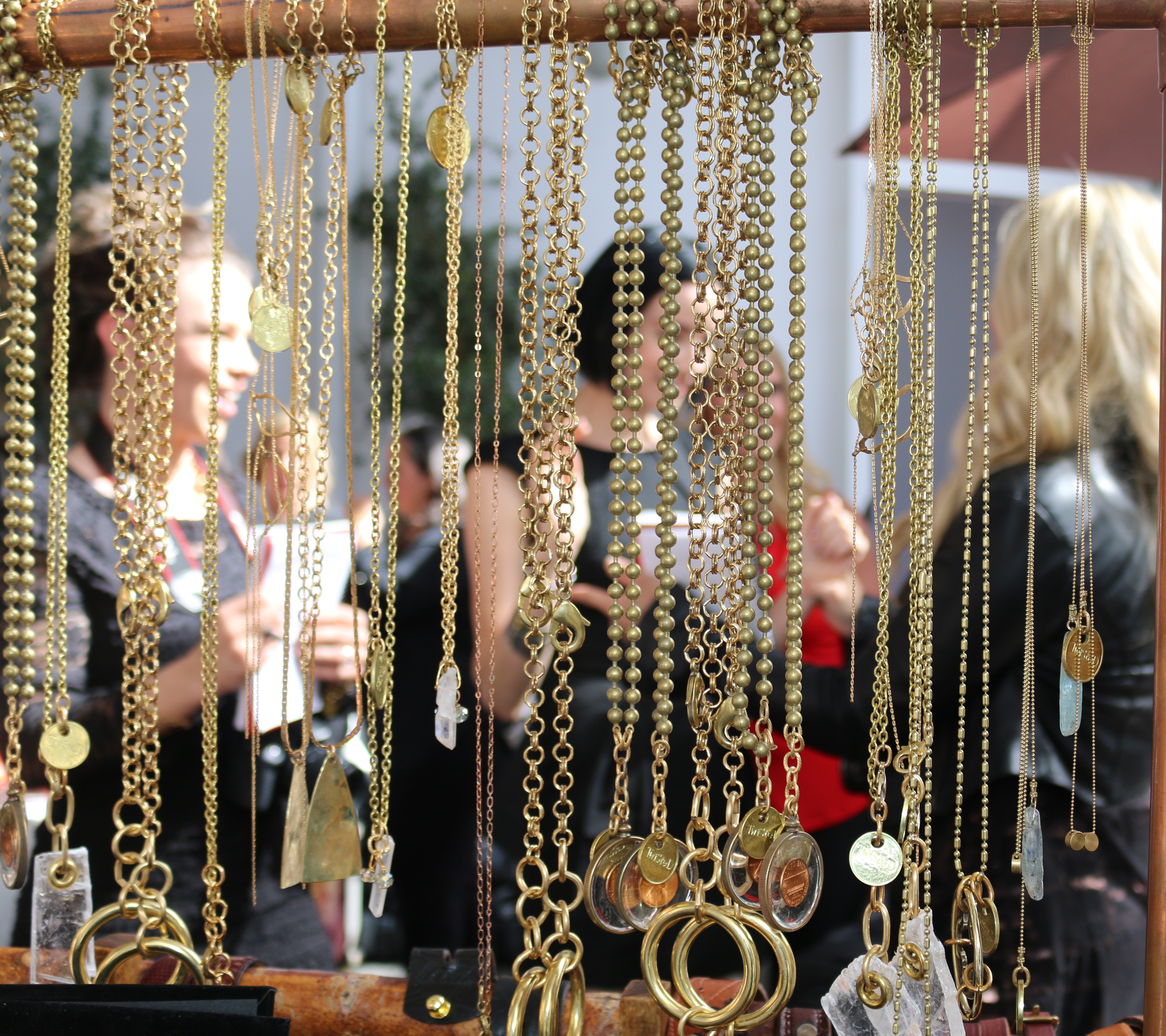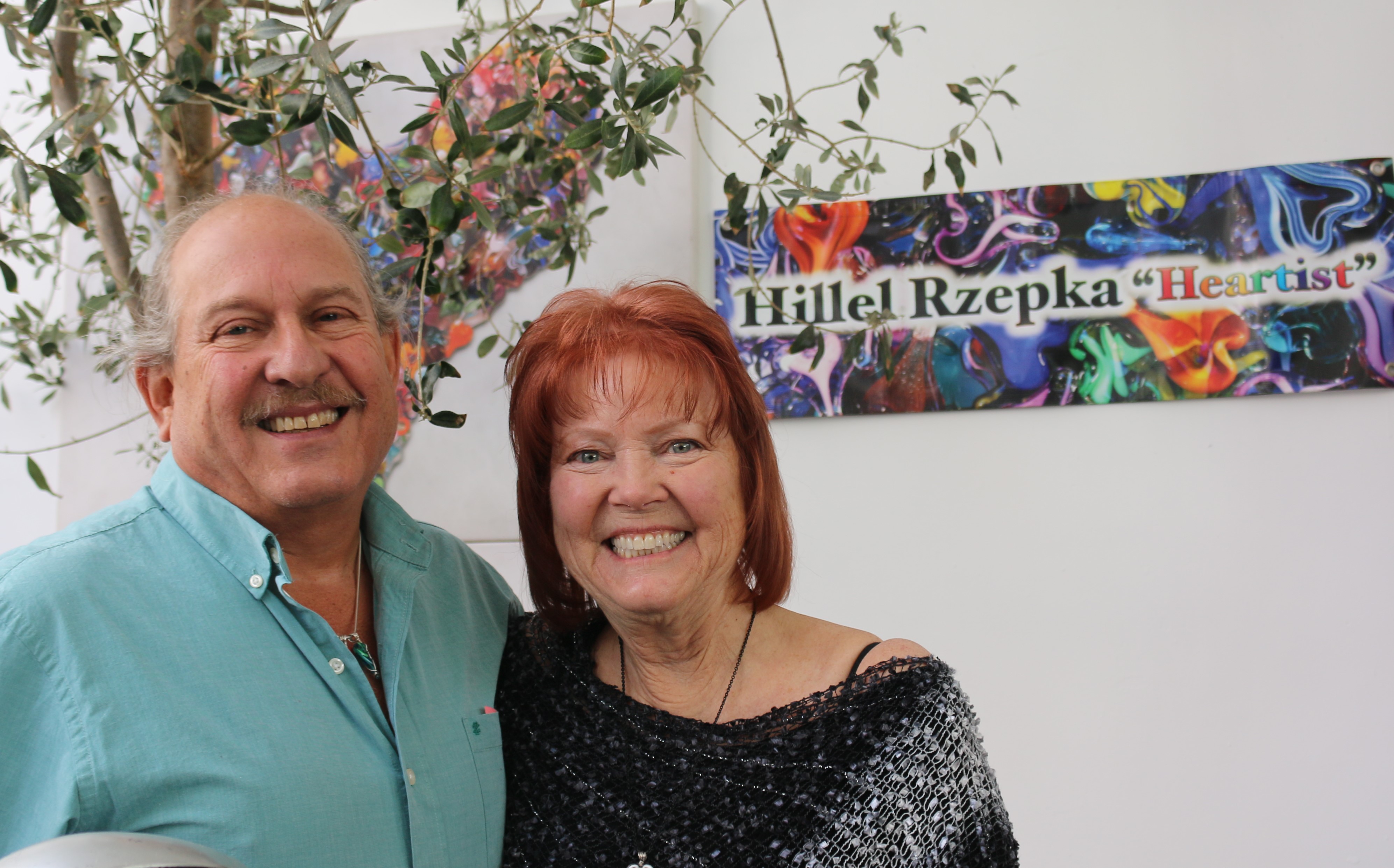 Author Debbie Di Maggio     Twisted Silver Showcase     Hearts of Hillel
It's always a pleasure to see My Saint My Hero with a new designer bracelet, and I loved the CJS Pet Staystation people who gifted darling bags for dog lovers, complimented by their homemade treats. Curtis & Co. was helping guests tell time with their colorful watches, and beautiful bottles of Precious Vodka from EinDrink were presented. Ladies were pampered with Impromptu Lipsticks, Heather Marianna body products and Nail & Bone nail polishes, a product supporting animal well being. It was once again a marvelous mad scene and I look forward to doing it again!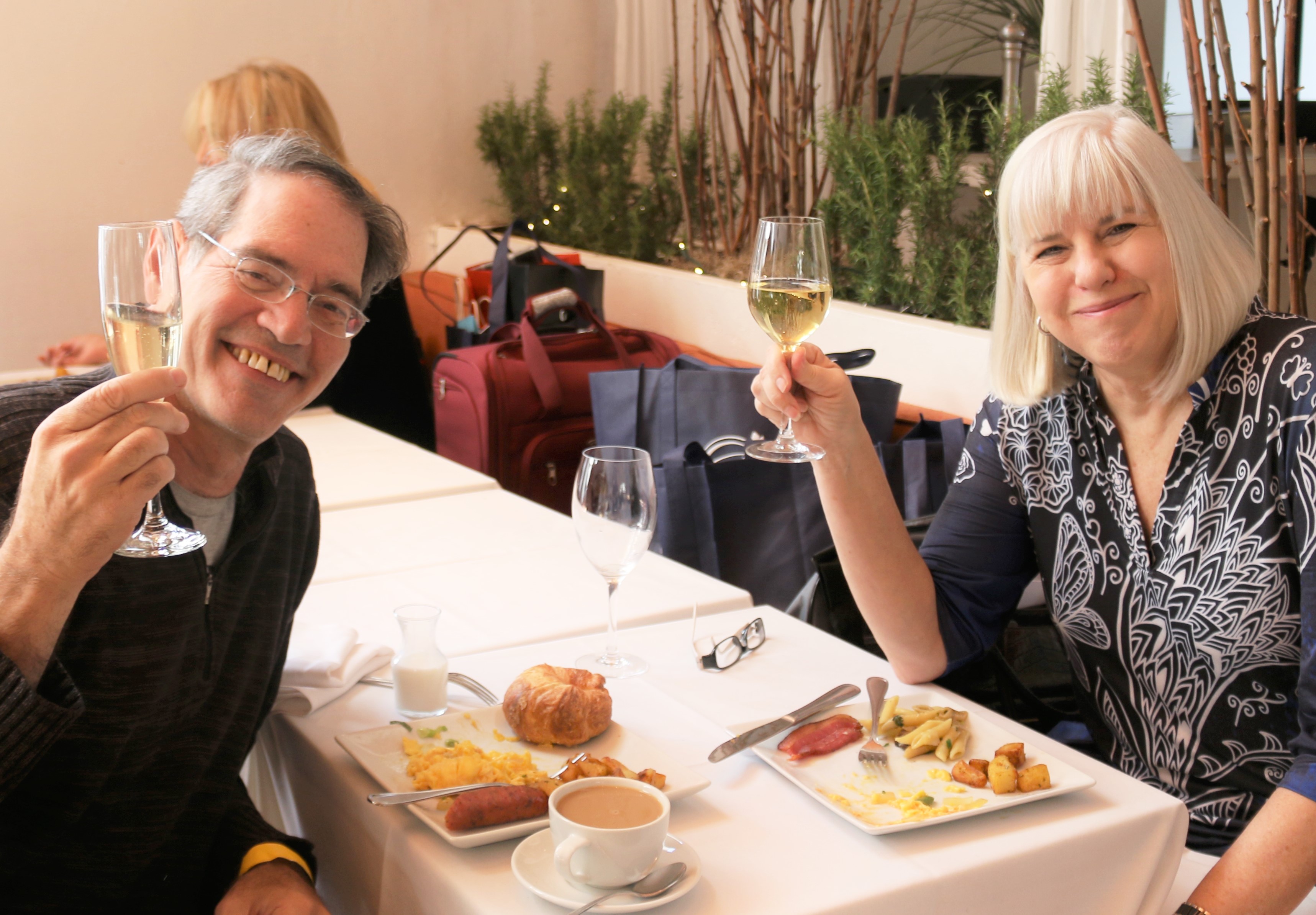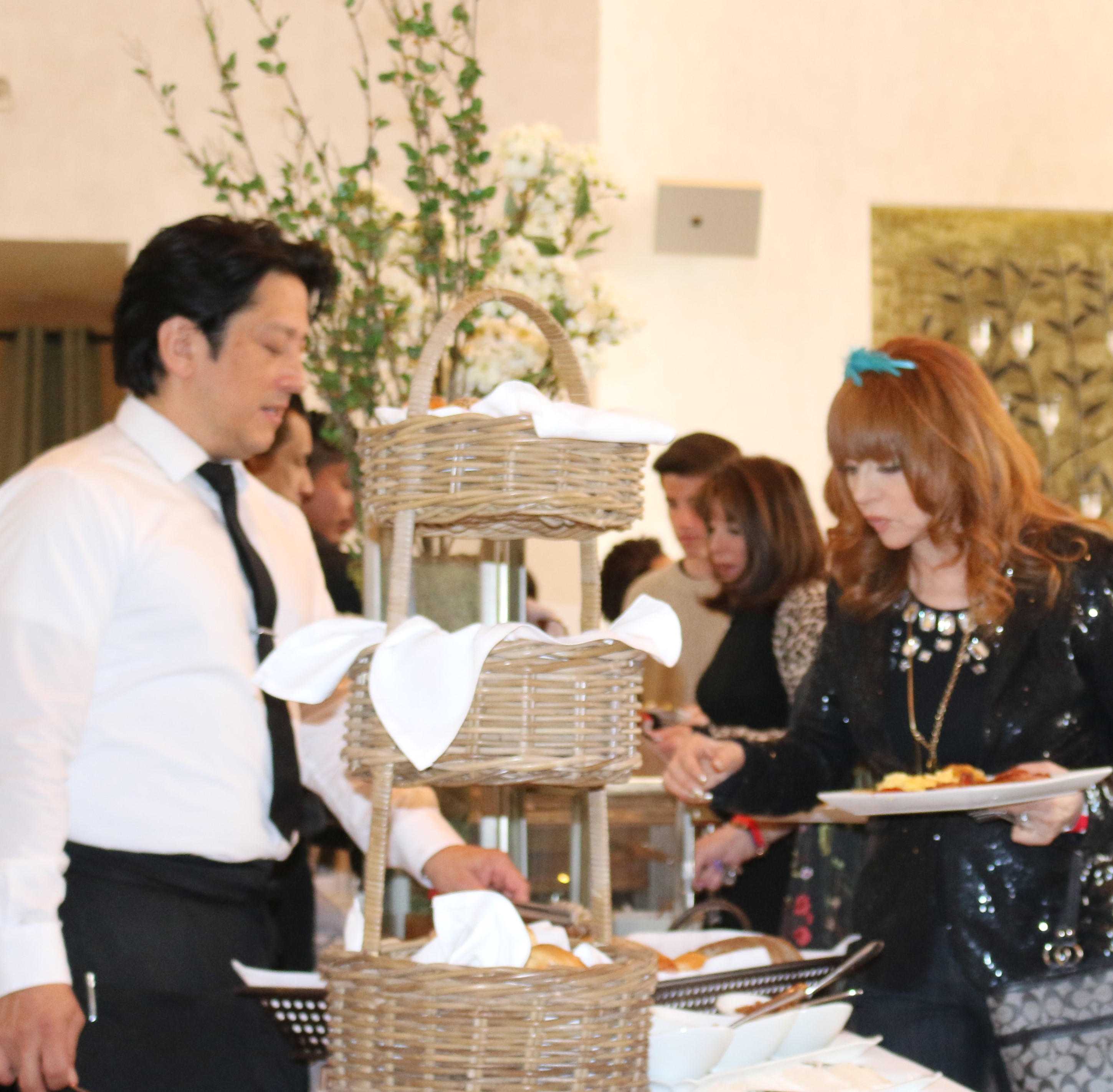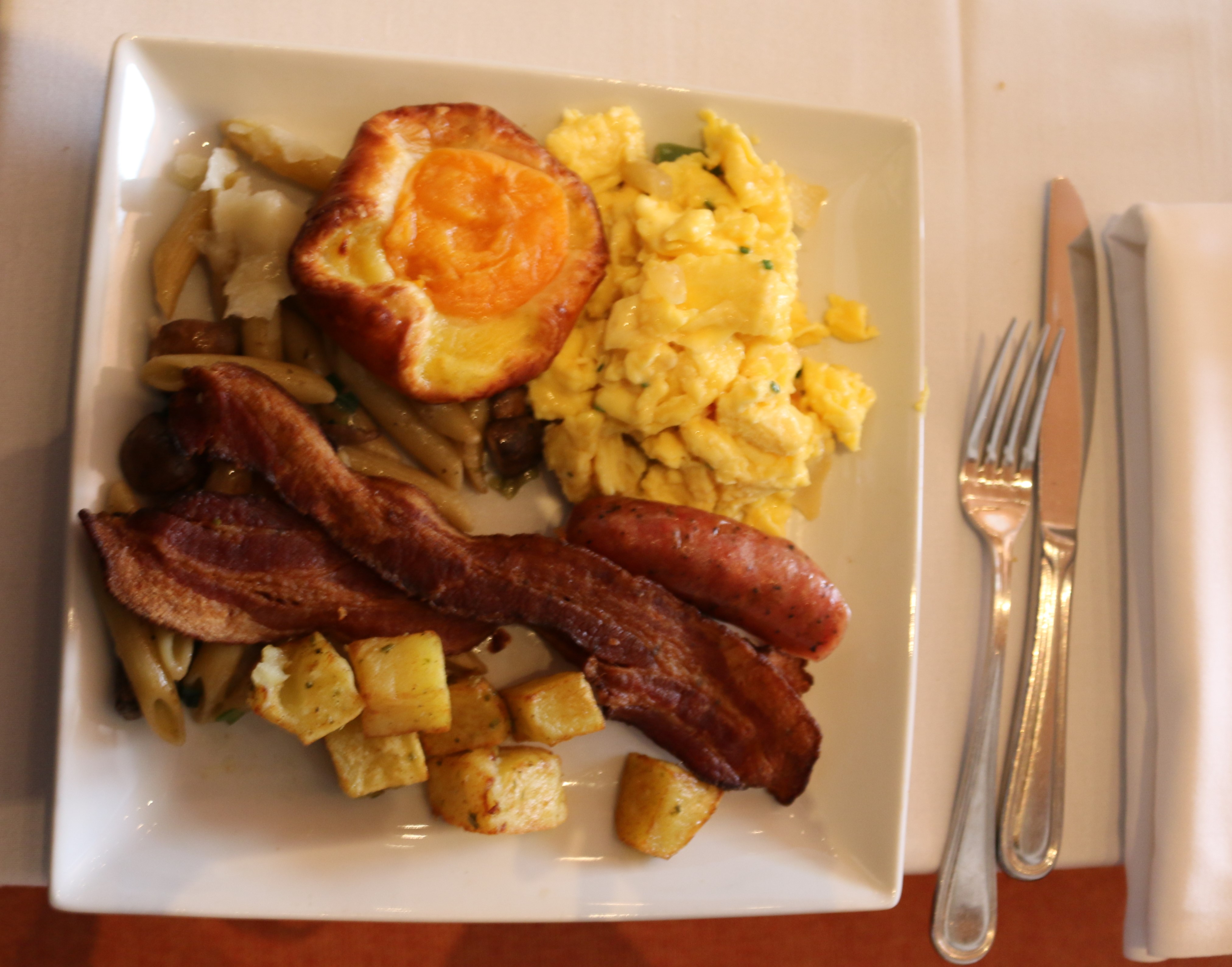 Jeffrey & Jenny Peters   A Brilliant Brunch Service   Delicious Fig & Olive Plates
I'm always happy to see the caring representatives from "Wednesday's Child" at the event, and learned once again that in the spirit of giving back, guests & sponsors donated unwrapped gifts for young adults (ages 13-18) for a Post-Holiday Gift Drive benefiting 'Wednesday's Child' -- a weekly segment airing on KTTV FOX 11 News, Los Angeles, with Anchor Christine Devine. 'Wednesday's Child' highlights 'harder to place' children in the LA County foster care system who are in need of adoptive families. "In Los Angeles County, alone, there are over 40,000 children receiving child welfare services," says social worker, Dr/  William Wong.  Bergman always invites beloved foster children to join in on the festivities and experience what it feels like to be treated as a VIP.  http://www.foxla.com/wednesdays-child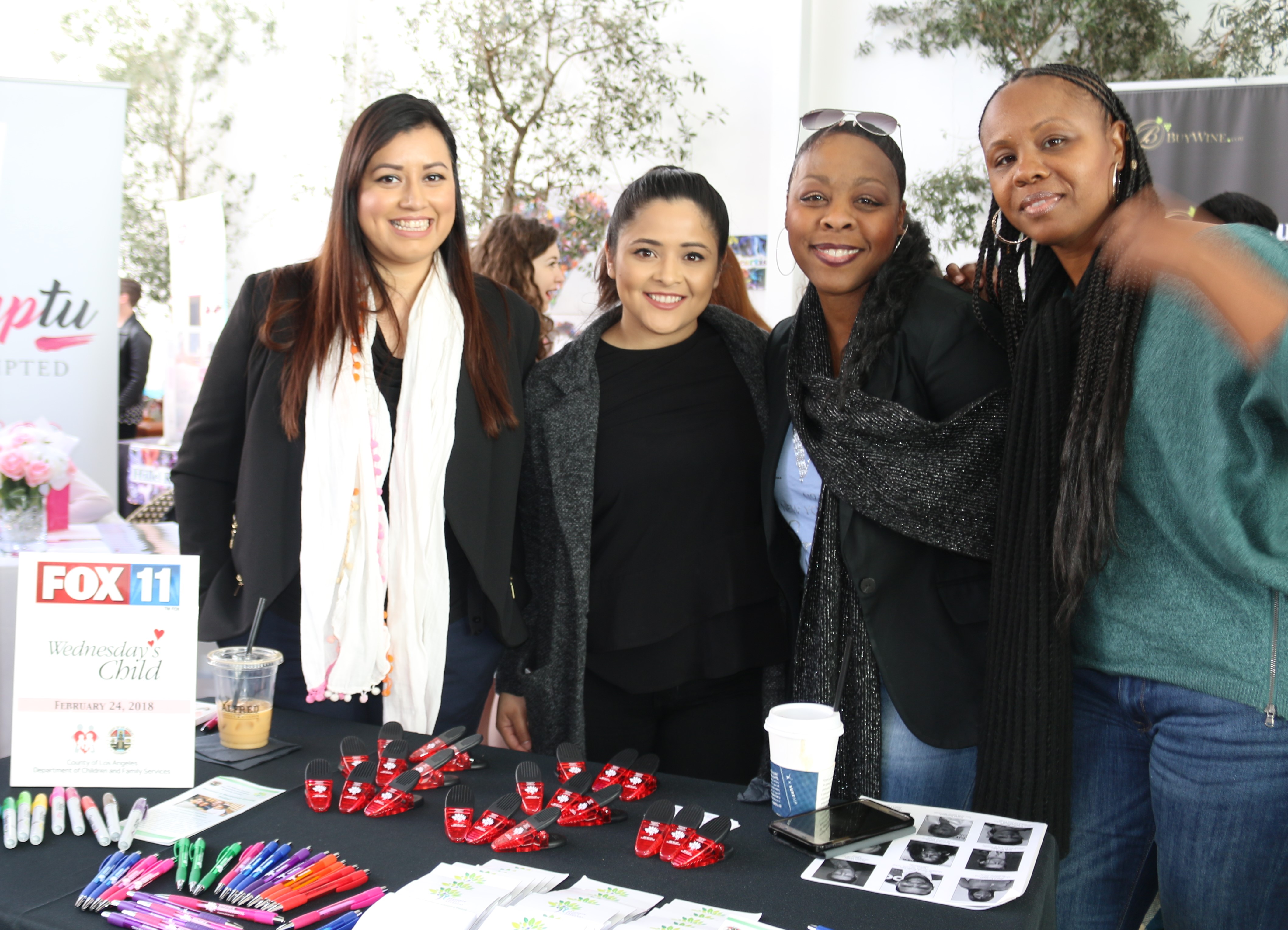 "Wednesday's Child" Representatives 2018
Gifts and services for the 10th Doris Bergaman Valentine Oscar® Style Lounge were provided by: Buywine.com, CURTIS & Co. Timepieces, Precious Vodka, Beauty Kitchen, Pampered Pets Playhouse Resort & Spa, CJS Homemade Wholesome Pet Treats, CJS Pet Staycation, Life Coach William Constantine, Author Debbi DiMaggio/"Lights, Camera, Action," Team Powers Real Estate, Hemp Lifestyle Network, LLC, Hypo Footwear & Accessories, Impromptu Life, LLC, Montrose Regenerative Cosmetics & Laser Center Olympia International, Inc., Nail & Bone, Timmy Woods Handbags, Twisted Silver Jewelry, My Saint, My Hero Bracelets, Sue Wong Couture Gowns & Fragrance, Handmade Hearts By Hillel, Hint Water, Art Lewin Bespoke Suits & Tuxedos, Spa Girl Vodka, Rock Your Hair, Sunless Beauty, Balance Pet Treats, Author Alexis Hunter/"Joi Lansing – A Body To Die For," Black Horn Imports, The Hollywood Trinity, EinDrink, and VIP Gift Bags were also provided by Buywine.com
_____________________________________________
COCKTAIL SIPS FROM BELVEDERE SHINE AT 33RD SBIFF                         by Bonnie Carroll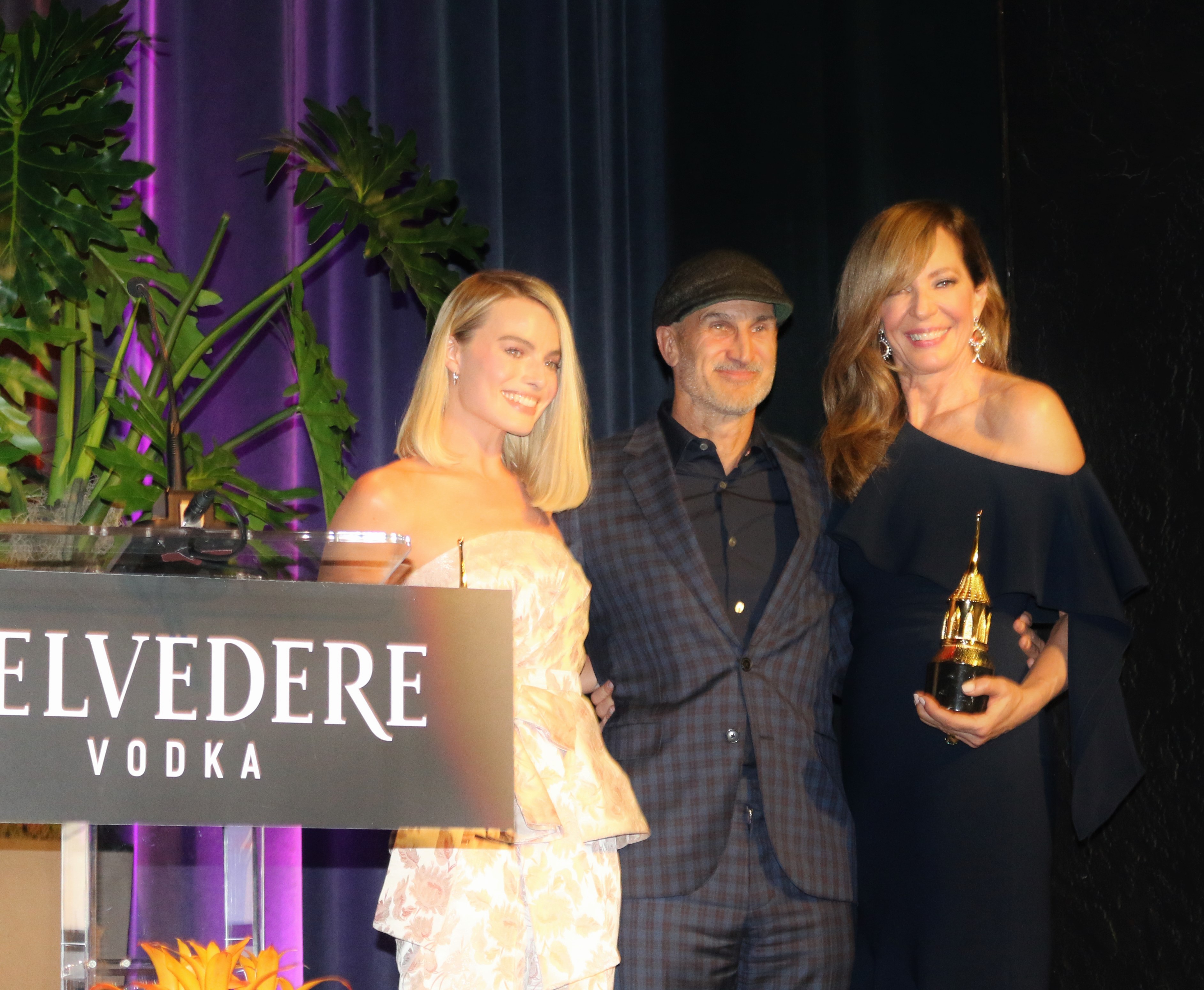 Belvedere Vodka was providing signature cocktails served in exquisite glasses for toasting and celebrating throughout the Santa Barbara International Film Festival. From the opening gala at El Paseo Center downtown to the Lobero Theatre nightclub, where celebs and film makers partied each evening, to the chic Lounge in the Arlington Theatre, where sponsors, attendees and celebrities celebrated with a Belvedere toast following the SBIFF tributes each evening.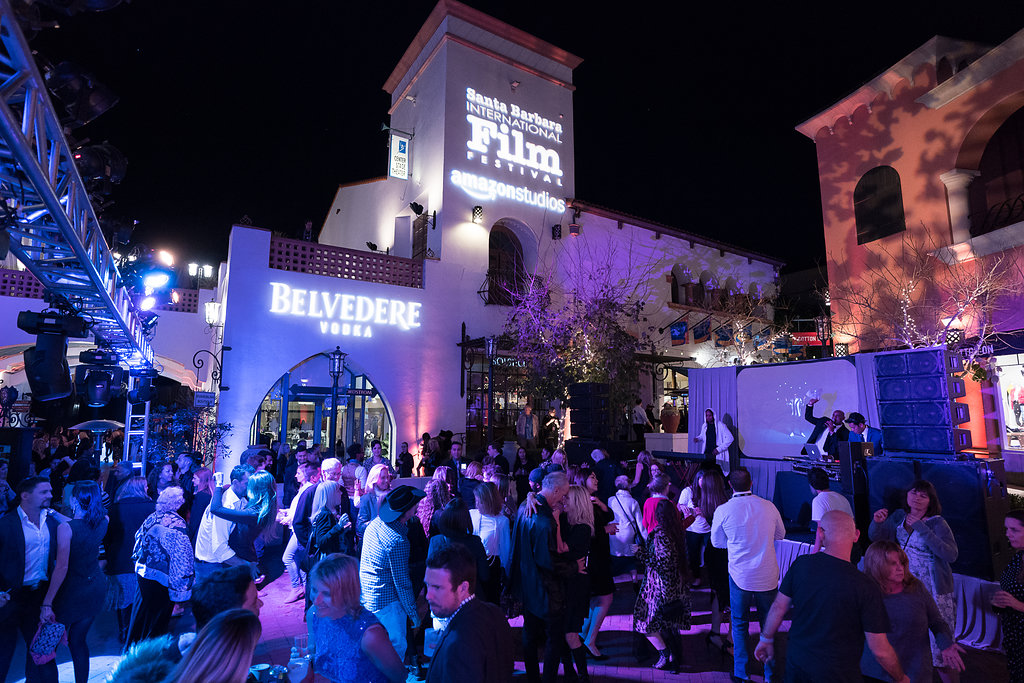 El Paseo Gala SBIFF Opening
Allison Janney and Margot Robbie did their interviews in the Belvedere Lounge in the Arlington following their Outstanding Performers of the Year Award presentation on the Arlington Theatre stage before a packed house of enthusiastic film lovers.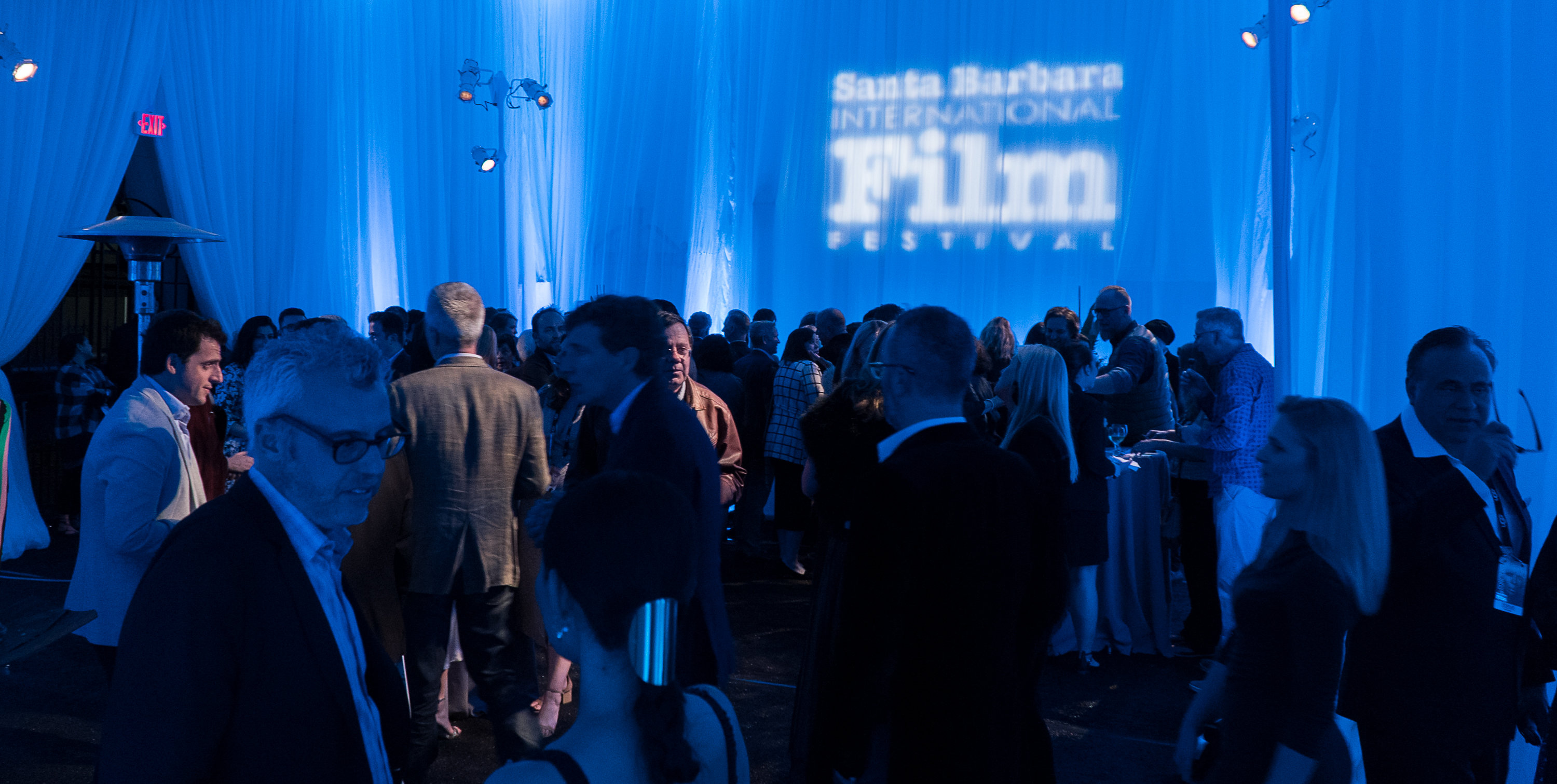 Arlington Theatre Belvedere Lounge
Previous 2018 SBIFF honorees included Willem Dafoe, Gary Oldman, Saoirse Ronan, Sam Rockwell, Margot Robbie and Allison Janney. Prior to each evening tribute, the honorees arrived in the Club 85 Lounge where Belvedere cocktails were served with passed canapes.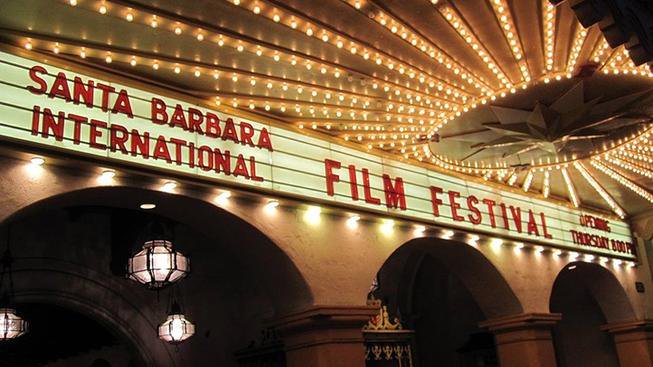 A few favorites from Belvedere 2018 served at SBIFF events and after parties included the Modern Greyhound and the Belvedere Martini. See recipes below.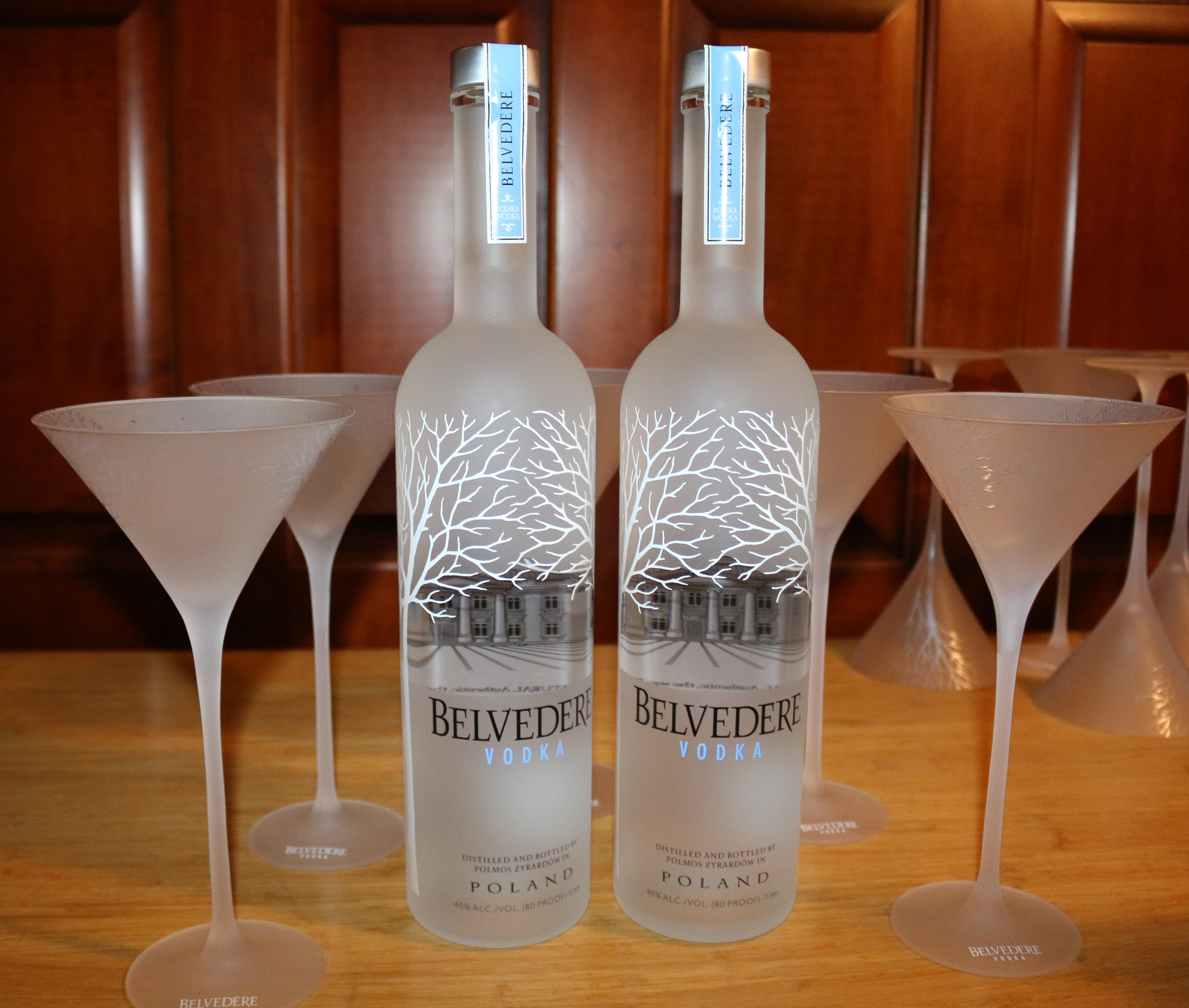 MODERN GREYHOUND
1.5 oz Belvedere Vodka 
0.5 oz Aperol 
3 oz Ruby Red Grapefruit Juice 
1 oz Tonic Water 
Method:  Combine all ingredients in a tall glass filled with ice. Roll contents and garnish with a grapefruit slice and a dash of salt.
BELVEDERE MARTINI 
2 oz Belvedere Vodka 
0.25 oz French Fortified Wine 
Method: Combine ingredients in a mixing glass and stir over ice until very cold. Strain into a chilled martini glass and garnish with a pink grapefruit twist.
ESPRESSO MARTINI
1.5 oz Belvedere Vodka
1 oz Espresso
0.5 oz Coffee Liqueur
Method: Add all ingredients to a pint glass. Add ice to top of glass and stir for just over 1 minute until properly diluted. Strain into a martini glass and garnish with coffee beans.
About Belvedere Vodka
Born of Rye, Water and Character. Created in 1993, Belvedere Vodka was the first to generate a new standard for excellence in the vodka category and established the luxury vodka category. Today, Belvedere's distinctive character and uncompromising integrity are recognized internationally by discriminating vodka enthusiasts who appreciate its all natural, additive free character. Crafted using Polish Dankowskie Rye and blended with water from its own local pristine source, Belvedere's taste profile is distinctively soft with a subtle sweetness and smooth, clean finish.
Santa Barbara International Film Festival
The Santa Barbara International Film Festival (SBIFF) is a 501(c)(3) non-profit arts and educational organization dedicated to discovering and showcasing the best in independent and international cinema. SBIFF offers 11 days of 200+ films, tributes and symposiums that transforms beautiful downtown Santa Barbara, CA into a rich destination for film lovers which attracts more than 90,000 attendees. SBIFF continues its commitment to education and the community through free programs like its 10-10-10 Student Filmmaking and Screenwriting Competitions, Mike's Field Trip to the Movies, National Film Studies Program, AppleBox Family Films, 3rd Weekend and educational seminars. In recent years SBIFF has expanded its year round presence with regular screenings and Q&As with programs like Cinema Society, The Showcase and its Wave Film Festivals. For details visit: www.sbiff.org.
________________________________________________________________________
POURING A PERFECT PINT AT GUINNESS TAKES SKILL!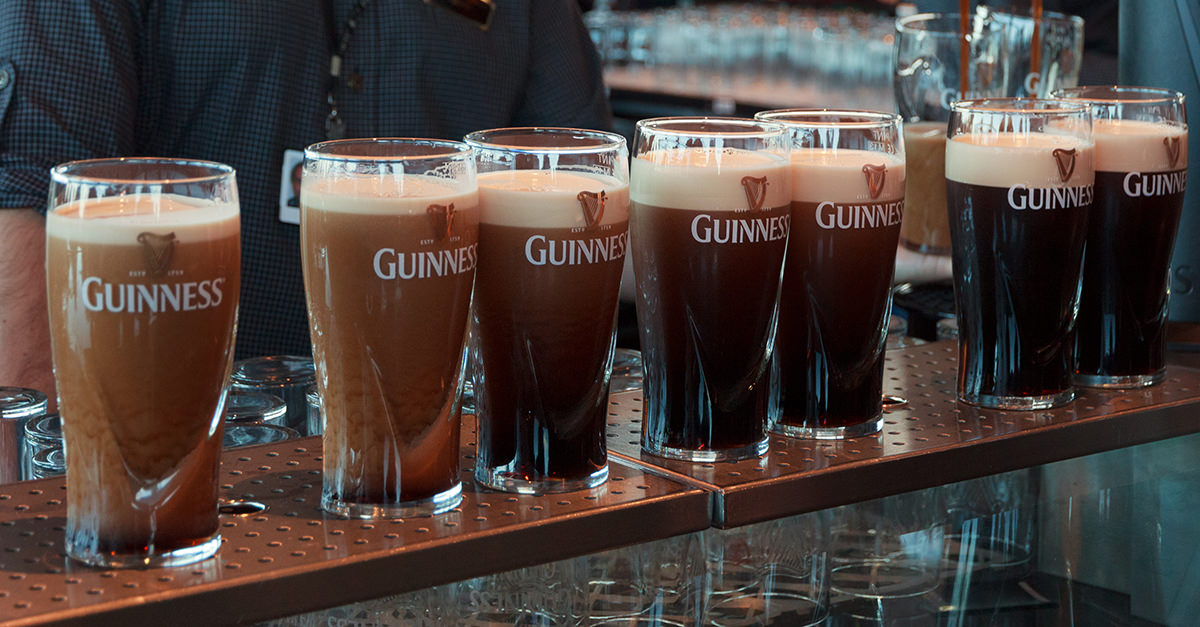 by Bonnie Carroll
One of the highlights I experienced on a past trip to Dublin was a visit to the Guinness Storehouse, where an expert gave me a detailed demonstration in the art of pouring a perfect pint. According to aul Carty, Managing Director for Guinness "Guinness is a renowned Irish beer, and known throughout the world." At the Guinness Storehouse there is a special section in the museum where visitors, like me were allowed to experience instruction on how become an afficionado of the perfect pour. I got some help from Donal Waddell, Head of Quality at Guinnes, who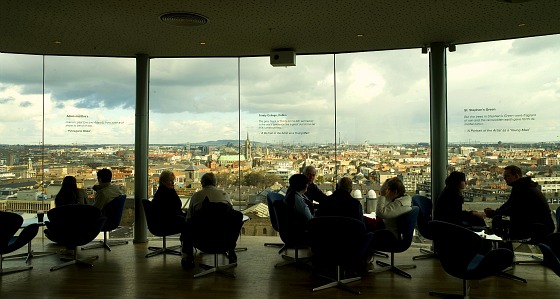 spent a bit of time teaching me the art of a perfect pour and pesented me with "The Perfect Pint" certificate.
The glass observatory bar, known as the gravity bar and boasts the highest view of the city of Dublin, on the top of Guinness Storehouse offers the ultimate sunset view of Dublin. Guests enjoy authentic Irish small plates and Irish cheese with Guinness or a favorite cocktail. This is an absolutely not to miss destination when in Dublin, especially at sunset.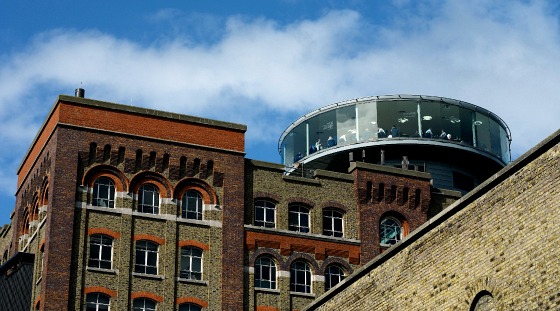 The process for a perfect pint is as follows: Pick up a Guinness pint glass and hold it just under the Golden Harp (Symbol for Guinness since 1759). Hold it under the nozzel, in a tipped position as  you would when pouring champagne into a flute, and pull down on the spicket until it is filled just to the top of the Golden Harp. Then set it on the bar to rest, which gives it balance and calms the nitrogen. Next hold the pint just underneath the Golden Harp and push the spicket away to get pure beer and no more gas in the pint. You should now have a beautiful foam on top and you have poured a "Perfect Pint"!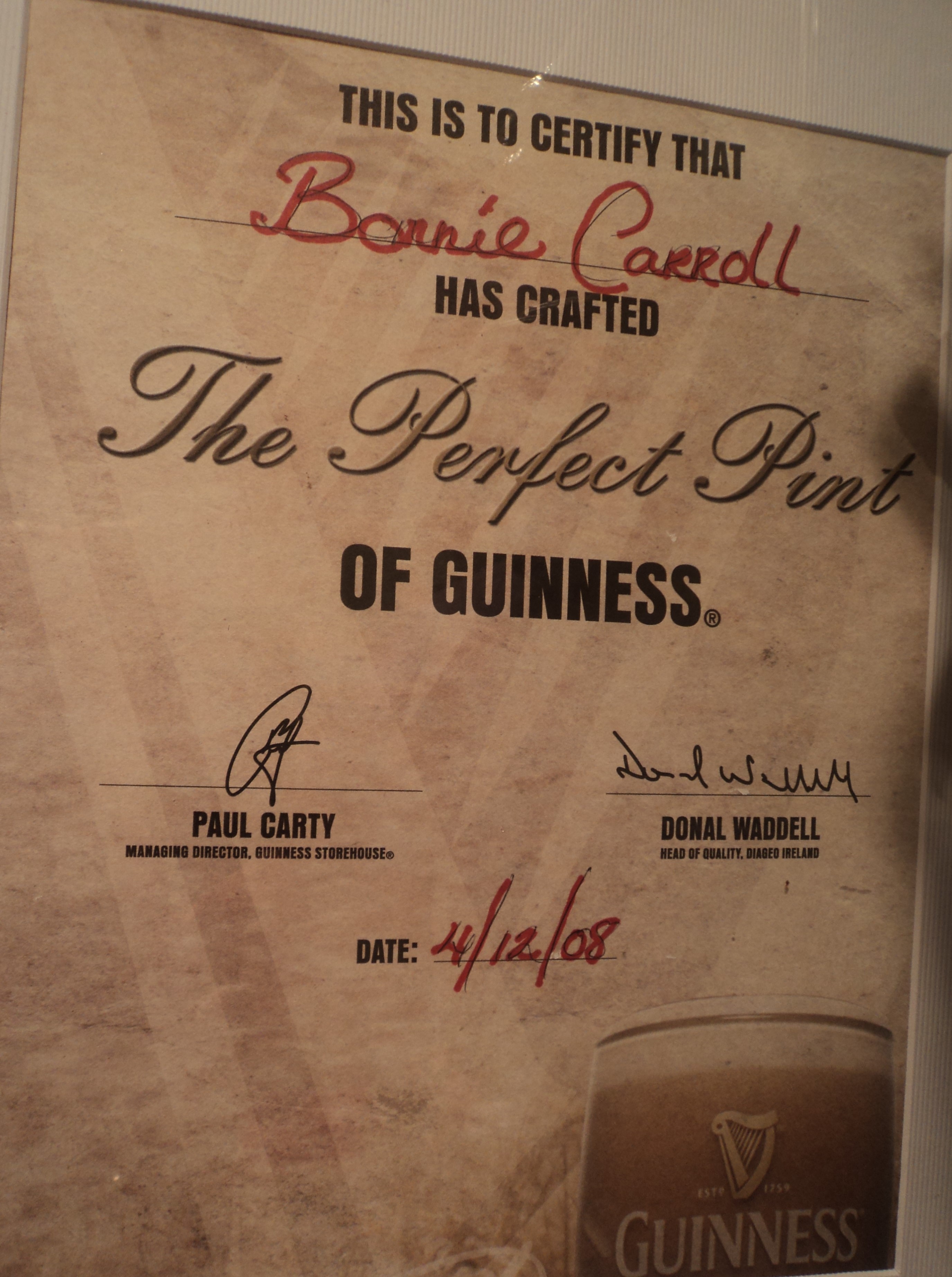 This beer is lighter than expected and is said to have only 125 calories, and most consider it delicious! So, below find a toast to enjoy with your perfect pint on St. Pat's or anytime. Slainte!
"May the luck of the Irish
Lead to happiest heights
And the highway you travel
Be lined with green lights.
Wherever you go and whatever you do,
May the luck of the Irish be there with you."
For additional informtion visit: https://www.guinness-storehouse.com
---