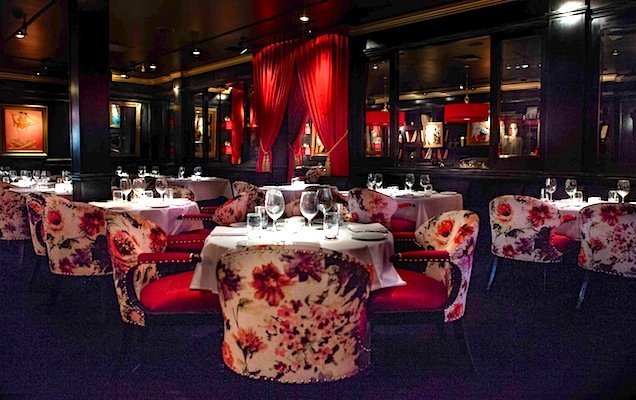 RARE BY DRAI'S HOME OF SENSUAL SIPS
Victor Drai's New Restaurant & Night Club Sizzles
By Bonnie Carroll
RARE by Drai's, located on the former site of the venerable Le Dome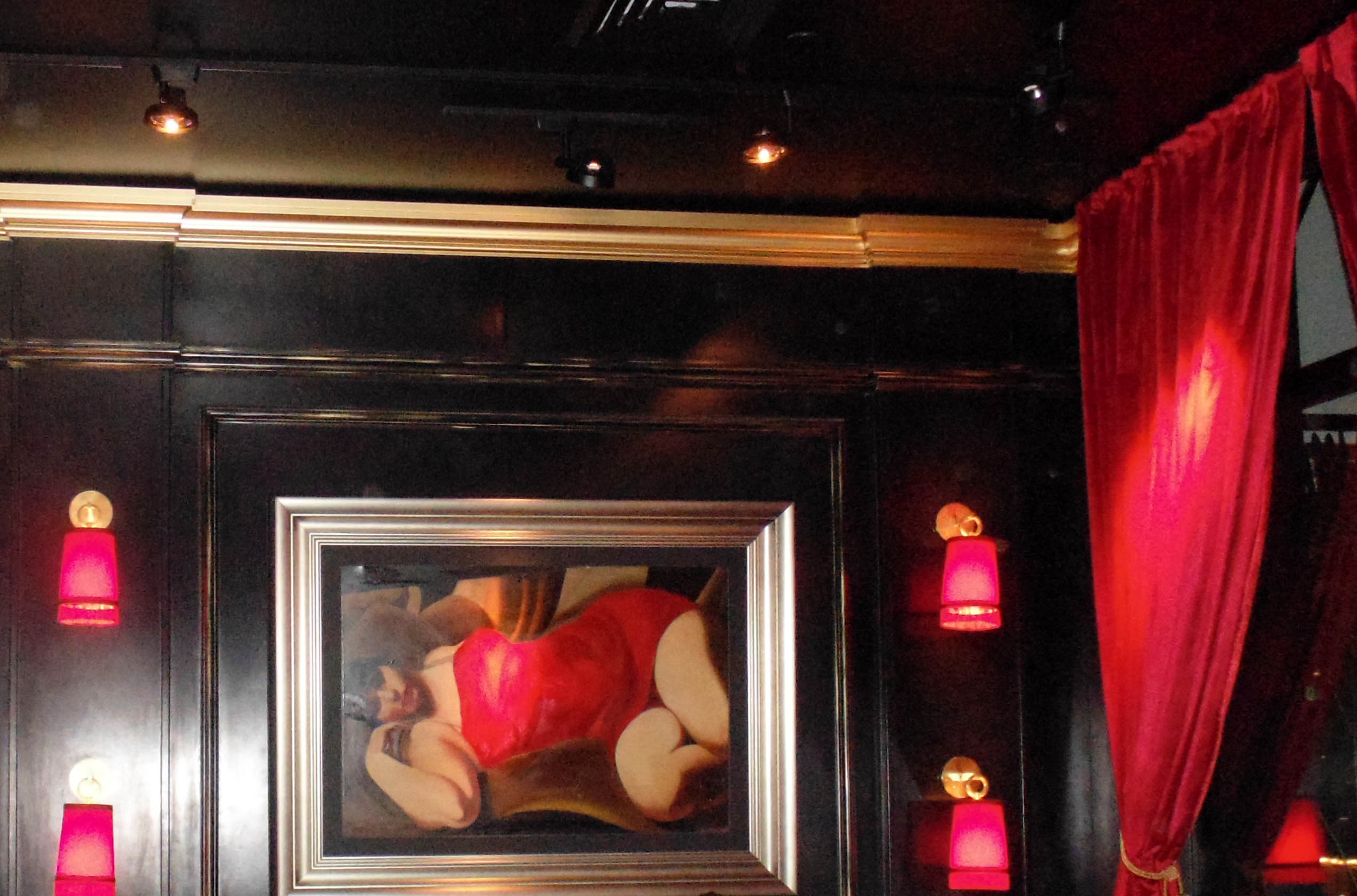 restaurant at 8720 W. Sunset in West Hollywood, is the latest divine food and beverage invention of genius restaurateur and night club owner Victor Drai. The elegant steak house, featuring a menu with Drai culinary touch, is a beautifully appointed dimly lit dining room, dotted with sexy splashes of red fabric and romantic accents. The club style lounge is alive with people, and exquisite artwork fills the walls.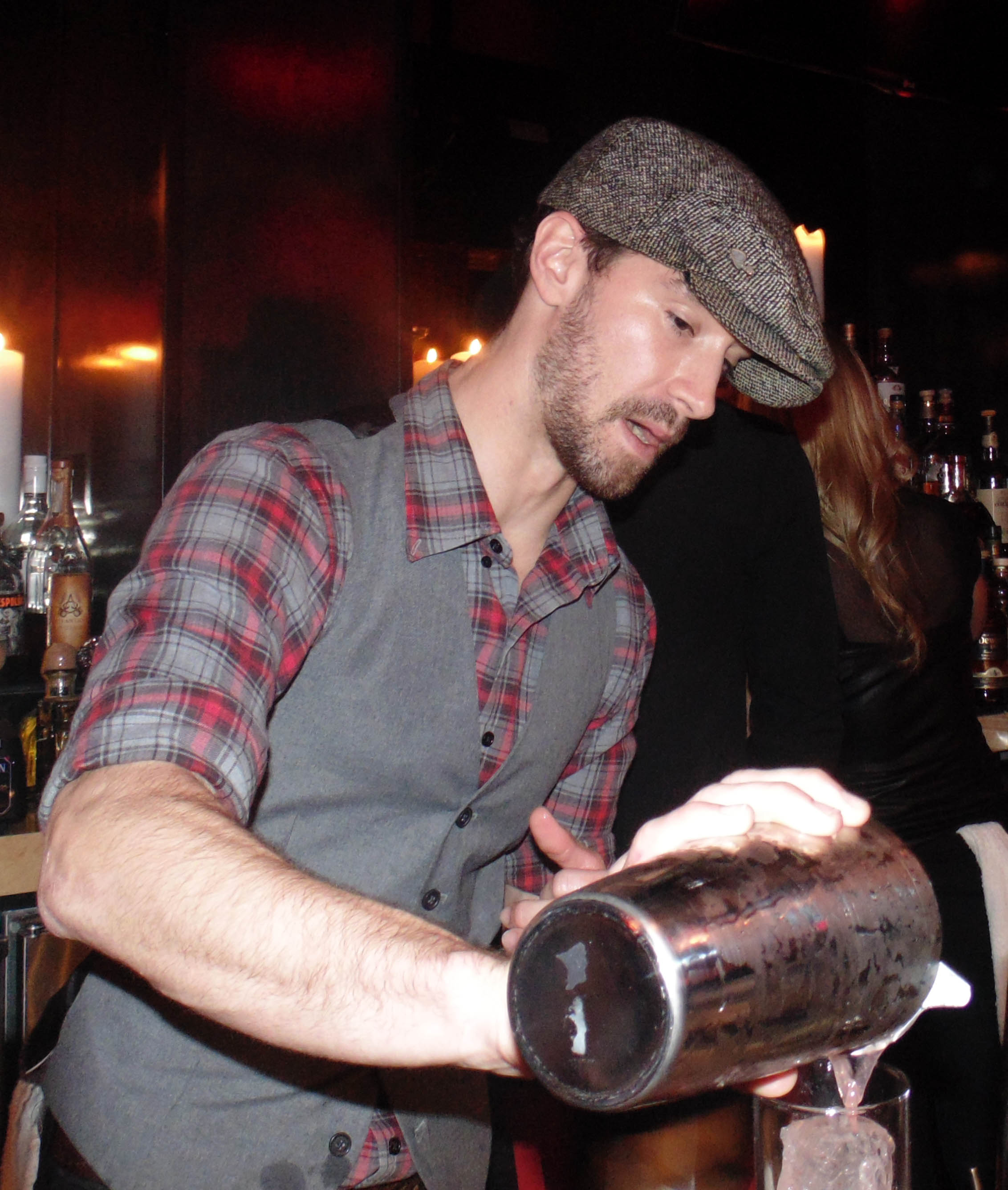 Mixologist Chris Hewes can be seen preparing a signature cocktails for guests in the lounge. Many are waiting to dine or looking to just relax over one of the unique Drai signature drinks with names like Interview with the Vampire (Akvinta Vodka, Arbol Chili infused St. Germain,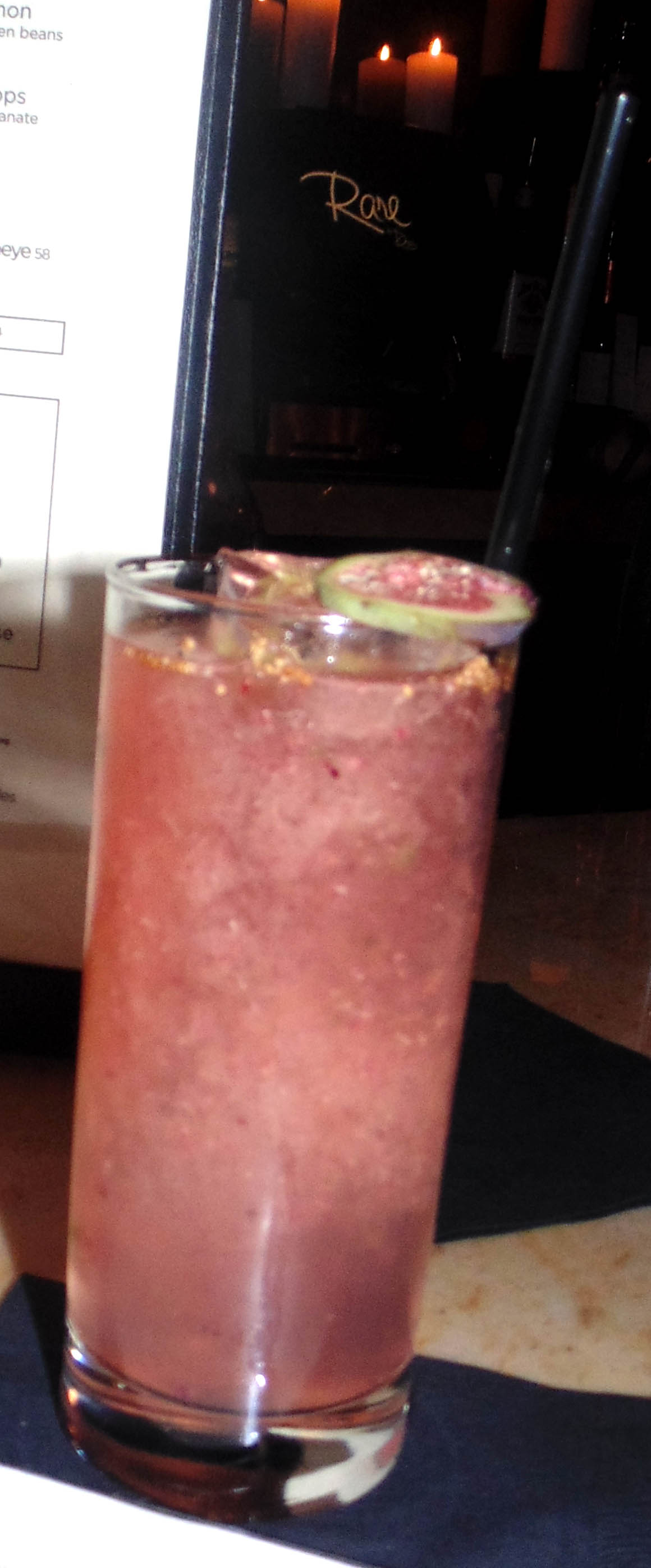 berries & Jalapeno), The K.G.B. (Chamomile infused Jameson Black Barrel & R. Jelnik Fernet Buckwheat Honey), Rare Manhattan(Templeton Rye Whiskey, Byrrh Quinquina, Fortified Wine Cymar), The Victor-EE (Rambutan & Lychee infused Vodka Martini), Black Dahlia (Black Mission Fig Infused Pisco Arugula, Ginger Beer), Scarlet Liaison (London Dry Gin, Blood Orange Persimmon & Mint), Paper Airplanes (Nolet Gin Aperol, Paolucci Amaro Ciociaro & Cherry Heering Foam) and last but not least On Sunset (Tequila Ocho Plata, Arbol Chill infused St. Germain Honey, Lemon, Ginger).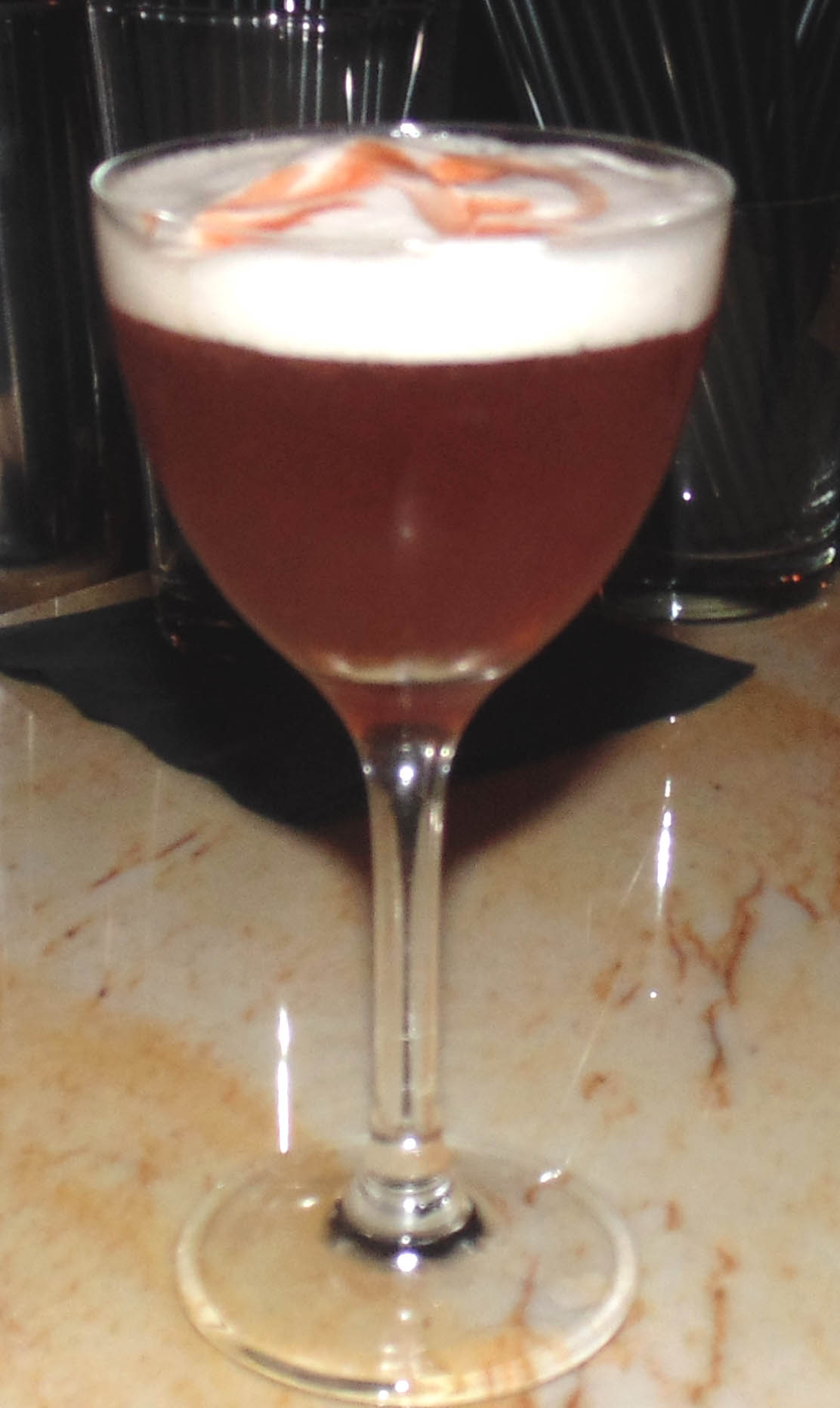 Watching Chris Hewes preparing The Victor-EE, Black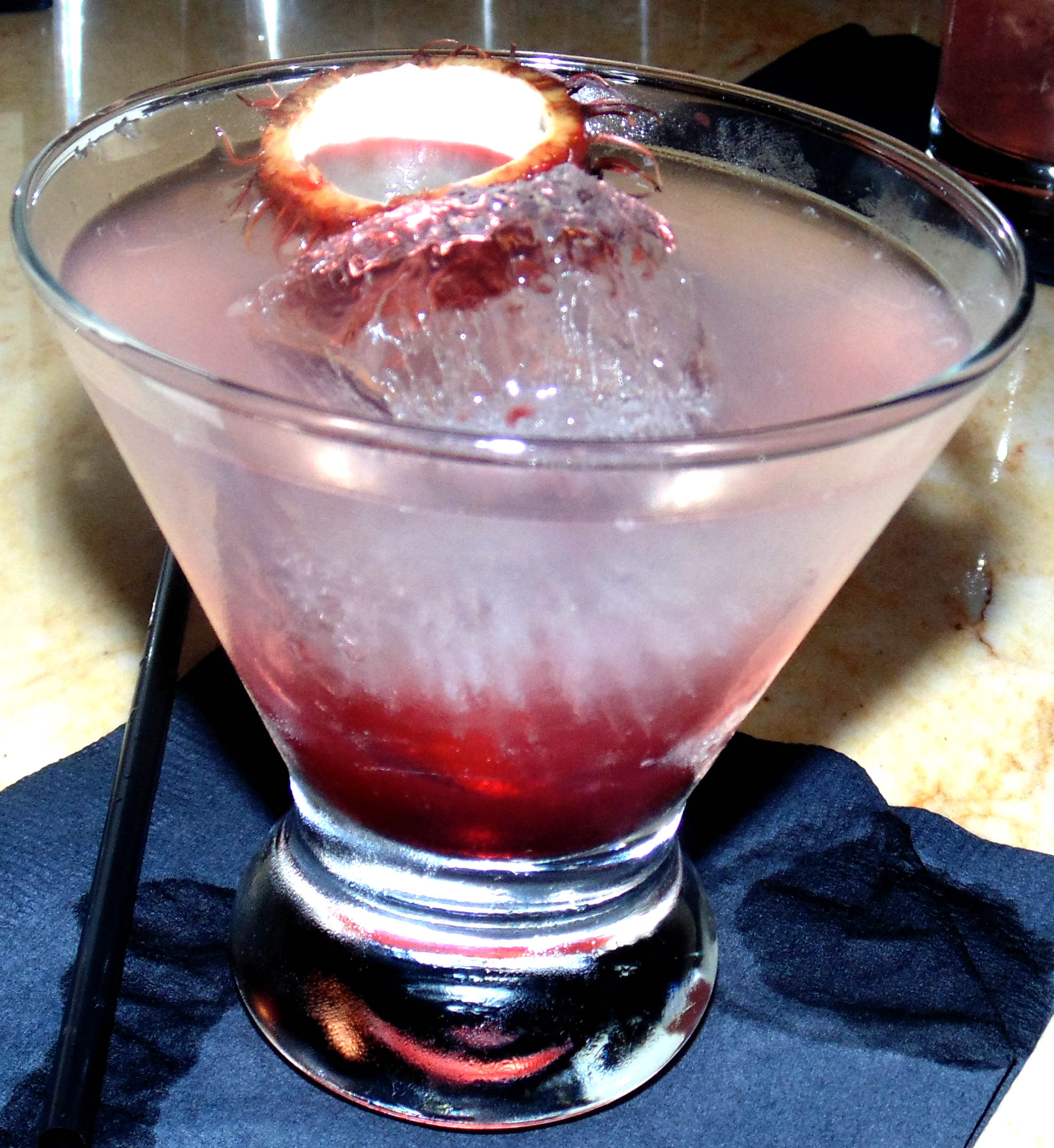 Dalia and the Paper Airplane is quite entertaining, and these cocktails are not only very visually appealing, but unique in taste. Their preparation attracts the attention of everyone at the bar, and generates lots of conversation among the patrons. The patio lounge overlooks Sunset Boulevard, and is a glamorous meeting place with a touch of old Hollywood feel.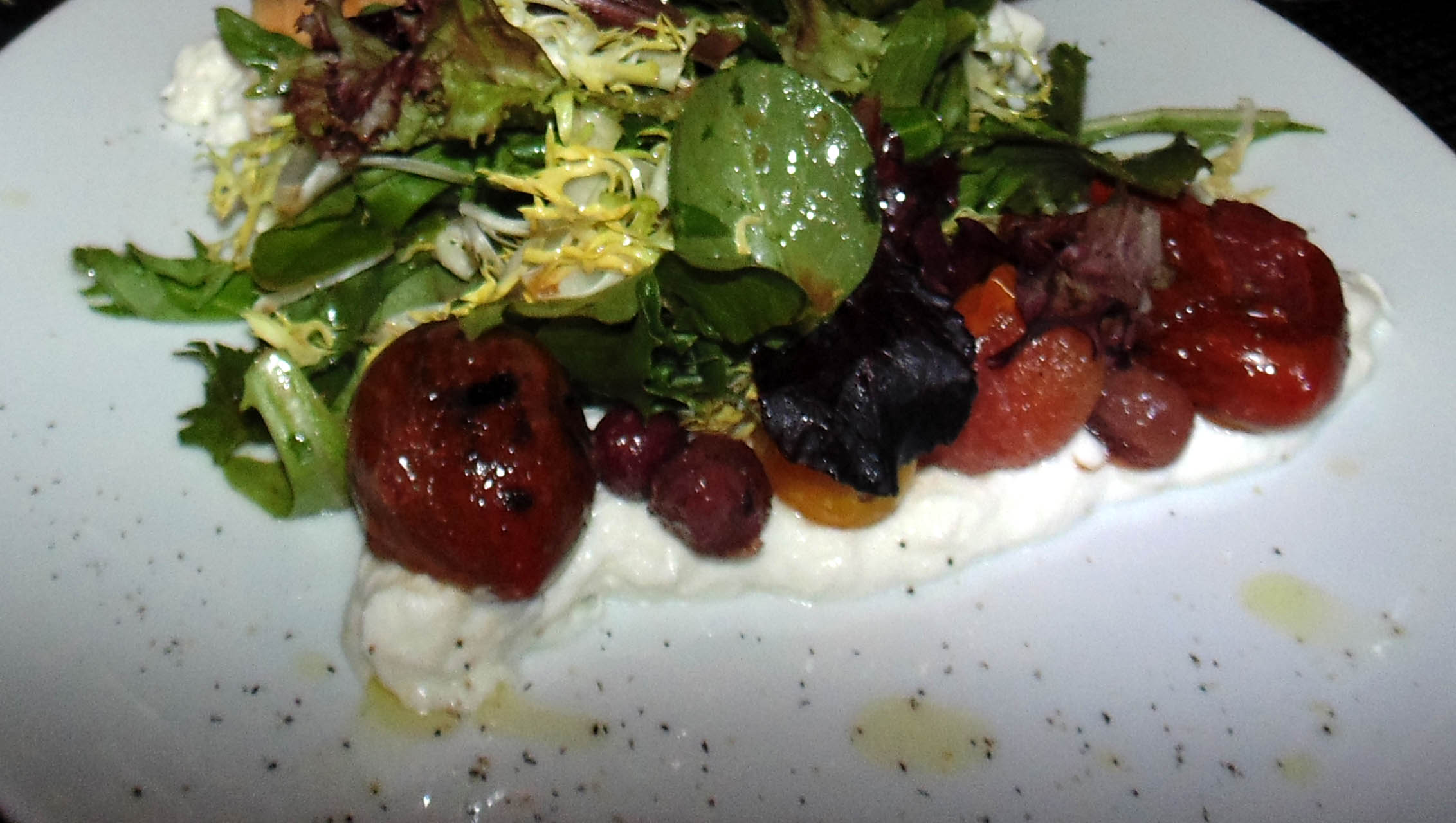 A bevy of small plates can be enjoyed with cocktails at the bar in the
lounge, including a stunning version of Ahi tuna with chips, and a delicious goat cheese salad with tomatoes, greens and olives. Small plates can all paired well with cocktails and the taste combinations are outstanding,
Victor, who can be seen moving through the venue greeting guests, is still the same handsome and smartly dressed man he was when I met him in 1993 at the opening of Drai's on La Cienega Boulevard in Los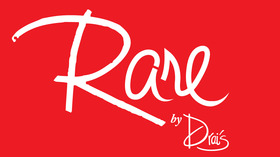 Angeles. His brilliant recent ventures include two restaurant nightclubs in Las Vegas, Drai's on the top of the W Hotel in Hollywood, which closed last year, and RARE by Drai's which opened its doors on December 17, 2013. For reservations, and you will need them, call (310) 360-1525.
___________________________________________________________________
AERMATE  Wine & Spirits Aerator
You can aerate a whole bottle, or just one glass. Aermate instantly softens tannins for a smoother finish, and is simple to use and easy to clean.
Wine is not only a beverage benefiting from proper aeration. Try this on red wine, white wine, bourbon, brandy, cognac, gin, liquer, rum, scotch, tequila, whiskey, and more! For information visit www.aermate.com
___________________________________________________________________
OPRAH WINFREY AWARDED THE SBIFF MONTECITO AWARD
Sponsor Moët & Chandon Presents Winfrey with a Golden Jeroboam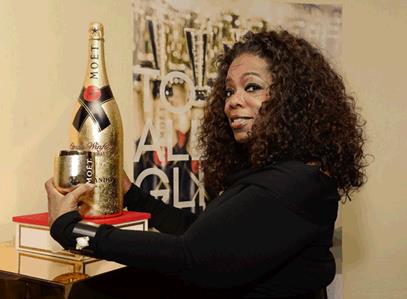 Jeffrey Barbakow, Chairman of the 29th Santa Barbara International Film Festival, and close personal friend of Oprah Winfrey, presented her with The Montecito Award recognizing and honoring her outstanding body of work in film. Two thousand people packed the Arlington Theatre to see the star receive her award, and enjoy her exchanges with John Horn, Los Angeles Times interviewer.
Moët & Chandon honored Montecito Award winner Oprah Winfrey at the Santa Barbara International Film Festival with a customized golden jeroboam in honor of the occasion, and upon
 being presented with her customized golden jeroboam the TV mogul raised her golden goblet and exclaimed, "It's pronounced Mo-wet?! For all of these years I've been saying Mo-way?! I can't believe it. Here's cheers to MO' MOET!"
Oprah, a Montecito resident, was overwhelmed to be honored by her own community. The star told the audience, "This was the most amazing invitation I've had lately... I get asked to do a lot of 'stuff.' Tonight I just drove down Foothill Rd and turned onto State St and here I am!

 

Y'all should have just come to my house!" During the tribute

 

Oprah danced onto the stage to Bruno Mars' "Treasure" setting the high energy tone for the whole night.
Film clips from her films were presented and she commented on them by saying "The Color Purple changed my life. I have never been happier than when I was on the Color Purple. Getting that role was an epiphany for me." "I think I was poorly cast as the goose in Charlotte's Web. The Goose needed to be rounder!" "On tapping into the emotions needed for The Butler I remembered holding on to  the bumper of my ex-boyfriends Datson Z as he was pulling away from me. Lord have mercy! I tapped into that experience!"
While accepting her award she stressed the importance of living her life with intention, which leads to all good things. She also expressed a wish to do more acting, and thanks everyone for honoring her.
___________________________________________________________________
PARQ MONTAGE BEVERLY HILLS
Presents The Blue Jasmine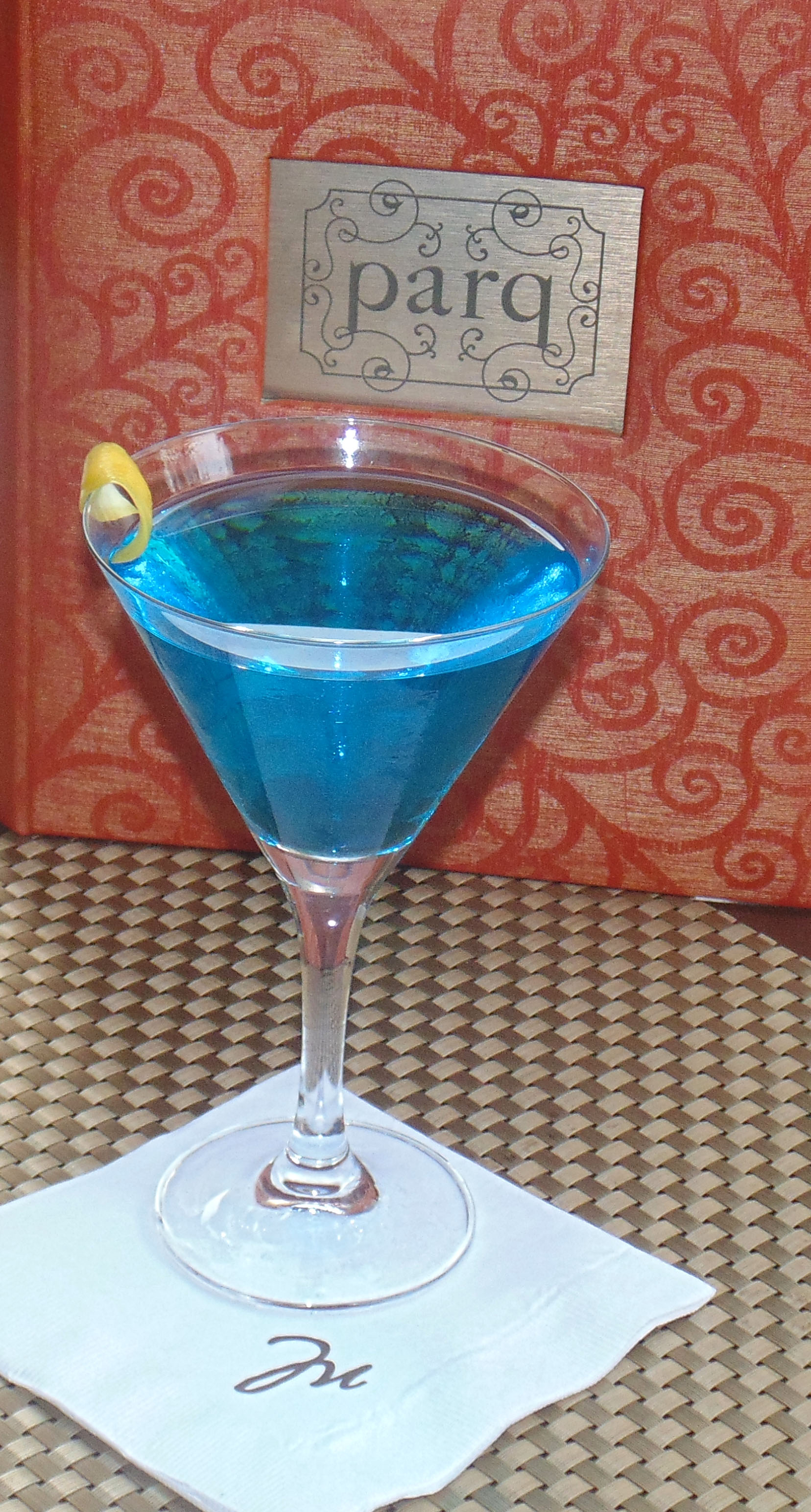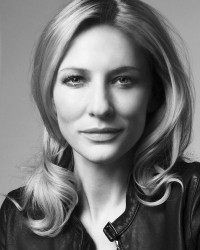 Mixologists all over Los Angeles are creating cocktails in honor of the 2014 Oscars Awards on March 2, 2014, and the Montage Beverly Hills Hotel is no exception. A beautiful cocktail has been created in the Parq Lounge called "Blue Jasmine" in honor of the film with same name, starring Academy Award nominee Cate Blanchett.
Recipe: Blue Jasmine
2 oz. Tangueray London Dry Gin, 1 oz. Bols Blue Curacao Liquer, 3/4 ox. freshly squezed lemon juice, 1/4 ozx. Monin Orgeat (almond syrup). Mix all ingredients with ice and shake. DStrain in glas & garnish with a lemon twist.
There are great many great new changes at the Montage - stop by and make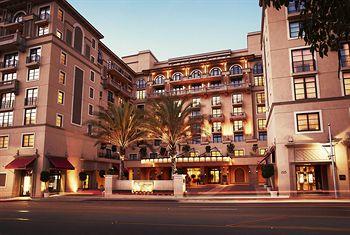 a toast to this wonderful Beverly Hills property and to Ms. Blanchett for an unforgetable performance and possibly an Oscar to take home. Visit: www.montagebh.com for dining and cocktail information. Cheers!
___________________________________________________________________
MOET & CHANDON ICE CHAMPAIGN A FAVORITE FOR LIVELY OLYMPIC PARTIES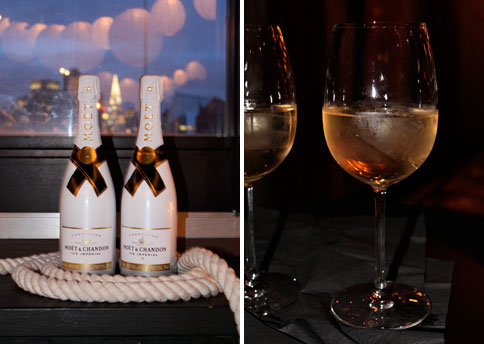 agne that is actually intended to be served on the rocks. The blend of Pinot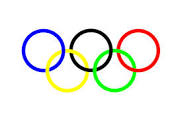 Noir, Pinot Meunier and Chardonnay grapes is slightly sweeter and fruitier than the classic M&C Imperial, and relaxes into a bright, very drinkable glass as your ice melts. We can see quaffing this poolside–and because this bubbly isn't too precious, we won't get any dirty looks when we throw some fresh mint or fruit in our flute.
An "Ice Pack" package of two bottles, six "goblets" and an ice bucket for your home Olympic viewing party will run you a $150.  
---