KING OF COCKTAILS
CALIFORNIA'S PASO ROBLES WINE COUNTRY UNVEILS 2008 TOUR BROCHURE
Free guide released just in time for summer touring season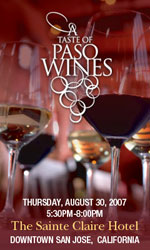 The Paso Robles Wine Country Alliance released their comprehensive 2007-2008 Paso Robles Wine Country Tour Brochure which features 109 premier wineries and with over 50 other hospitality related businesses including lodging, dining, tour and recreational opportunities available in Paso Robles Wine Country. Annually 350,000 copies are produced and offered free of charge to consumers interested in traveling to Paso Robles Wine Country. Consumers can obtain their copy by visiting www.pasowine.com or calling 800-549-WINE. The publication is also distributed throughout California at key high traffic visitor locations through a distribution service as well as locally at wineries and visitor serving entities. This marquee publication is included in the Paso Robles Wine Country Alliance media kit and used throughout all Alliance marketing strategies.
"We are very excited with the newest edition of our tour brochure," said Stacie Jacob, Executive Director of the Paso Robles Wine Country Alliance. "The expanded selection of wineries and hospitality resources is testament to the growth of the surrounding region into a quality tourist destination. It is an invaluable tool for us as we spread the word about this distinct and different region throughout the country."
Vibrant photos and brief descriptions of the region including its rich history give users a memorable taste of Paso Robles before they arrive. A user-friendly fold-out map provides visitors with the ability to create a personalized tour of this beautiful and dynamic region. Cover art, featuring a collage of the Paso Robles Wine Region, captures the feeling of the area and ties this versatile tool to the Alliance's national branding campaign which includes local billboards, advertisements in wine-related publications, events, public relations and the Alliance's annual Grand Tasting Tour.
Paso Robles Wine Country, centrally located between San Francisco and Los Angeles along California's Central Coast, is the state's third largest and fastest growing wine region. It encompasses more than 26,000 vineyard acres and more than 170 wineries. To obtain more information or receive your copy of the 2007/2008 Paso Robles Wine Country Tour Brochure, visit www.pasowine.com. The Paso Robles Wine Country Alliance represents wineries, growers and businesses in Paso Robles Wine Country.
---
CAN'T DECIDE IF YOU LIKE RED OR WHITE FOR THE 4TH
Valley of the Moon with a Wine for Every Occasion
by Bonnie Carroll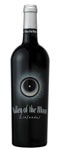 The 2005 Sonoma County Zinfandel has aromas of strawberry jam and blacberry gbramble with hints of vanilla caramel. Complex plu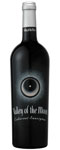 m and berry flavors are enhances by black pepper and light toasty oak. The coup de gras is soft tannins and b alanced acidity. This is a great choice for a white to enjoy with Mediterranean or spicy ethnic dishes or barbecued meats and hearty pastas.

The 2004 Sonoma County Cabernet Sauvignon has an aroma of black cherry, dark chocolate and hints of sage and toasted oak. Currant and black cherry fruit flavors are enhanced with black pepper and baling spice notes. The elegant and concentrated flavors are supported by well-balanced acidity and supple tannins for a long seamless finale. This is a wine made for game, lamb, beef and pork dishes.
---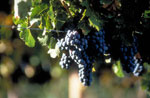 First Annual KIRKLAND UNCORKED
Wine Festival Announced
The first annual Kirkland Uncorked wine, food and art festival will take place July 13-15, 2007, featuring more than 30 Washington wineries, along the city's picturesque waterfront.
An expansion of the popular "Summerfest" art and wine festival held at Marina Park for the past 15 years, Kirkland Uncorked will attract visitors from an expansive group of art collectors, wine enthusiasts and food lovers of all ages from across the state of Washington.
"Kirkland has a long, successful history of celebrating lakeside festivals featuring delectable local food and wines arts and crafts and fun for the kids," says Kirkland Mayor James Lauinger. "We are excited that Kirkland Uncorked will continue this tradition with another great family weekend at the city's beautiful Marina Park!"
For wine lovers, Kirkland Uncorked will include: a Wine Garden sponsored by the Washington State Wine Commission featuring tasting opportunities from over 30 of Washington's finest Wineries. Wine education classes will help attendees deepen their understanding and enjoyment of a variety of wines, with tips on discerning appearance, bouquet, taste and aftertaste. A wine shop will also be set up on location featuring wines for purchase at special festival prices.
"Kirkland Uncorked is a perfect opportunity to experience Washington wines in a friendly, fun environment," says Washington Wine Commission Executive Director Robin Pollard. "The Washington Wine Commission is pleased to partner with Kirkland and the Kirkland Arts Council to showcase the best of wines and arts of the Northwest."
For art lovers, an art gallery will display an eclectic collection of works of some of the area's most talented artists for viewing and purchase. Artists in action will also be working throughout the weekend along Kirkland's beautiful shoreline, creating original art inspired by the event and waterfront in oil, watercolor, clay and fabric. Attendees can interact with the artists while viewing art in the making. Art completed during the weekend will be auctioned off as part of a "Fresh Art" auction on Sunday afternoon.
If food is your passion, chefs and restaurants from across the Puget Sound area will offer food samplings, cooking and grilling demonstrations, a grilling competition and classes on food and wine pairing, so attendees can learn how to pair wine and food, heightening their enjoyment of both.
Live musical entertainment throughout the day and lifestyle vignettes while highlight trends in indoor and outdoor home decor. A children's area, open to children of all ages, will include cider and juice tasting; zucchini and summer squash art, car decorating and racing, and more.
For more details, visit www.kirklanduncorked.com. It includes information on advance ticket purchase locations, guest appearances, wine information, the festival program, sponsorship opportunities and valuable visitor's information for those coming to Kirkland to enjoy the entire event. The official program for the event will be published in the June edition of Seattle Homes & Lifestyles and will also be available at various locations throughout the Puget Sound area.
---
IT'S ALL ABOUT THE BAG! BELLA VITA WINE ACCESSORIES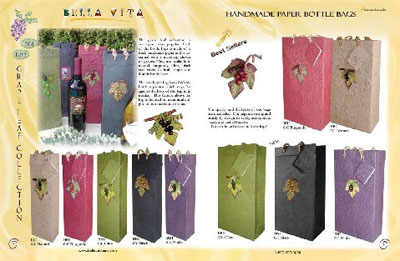 Bella Vita is at the forefront of design and quality, offering wine bags, boxes and gourmet packaging as never seen before. In addition to over 150 styles of unique gift bags and boxes, we design custom packaging to help promote brand identity and increase sales. www.bellavita.com
---
ARNOLD PALMER'S TRADEMARK WINE BRINGS BAY HILL TASTE OF ELEGANCE
2004 Reserve Cabernet Sauvignon offers an elite privilege for Bay Hill guests and club members alike
Produced from the hand-picked grapes of California's east-facing Atlas Peak in Napa Valley, Arnold Palmer's 2004 Reserve Cabernet Sauvignon is served exclusively at Arnold Palmer's Bay Hill Club & Lodge, adding one more champion to the course.
"Arnold Palmer's limited 2004 Reserve Cabernet Sauvignon offers our guests the privilege of taking pleasure in a one-of-a-kind, sophisticated wine representative of the King himself," said Ray Easler, general manager of Arnold Palmer's Bay Hill Club & Lodge. "The trademark wine runs $200 per bottle or $50 per glass and, unless guests and members are planning to venture to California's vineyards, Mr. Palmer's Reserve Cabernet can only be found at Bay Hill."
Yielding a high concentration of alluvial soils, which enhance the wine's intense varietal character, Arnold Palmer's 2004 Reserve Cabernet Sauvignon is cold-soaked at 50 degrees Fahrenheit for 72 hours (enhancing the color and structure), then aged to perfection in French and American oak barrels for 15 months. Dark chocolate, anise and black cherry scents introduce the wine's intense, complex taste, which is reminiscent of berries, licorice, plum, rich cassis and earth notes supporting the flavor of black mission figs. In addition to the 2004 Reserve Cabernet Sauvignon, Mr. Palmer also brands a 2003 Cabernet Sauvignon and a 2003 Chardonnay, which is available at Bay Hill and various other wine distribution locations.
While Bay Hill is a private club, lodge guests can also experience the privileges of membership, which include, among other things, exclusive access to Arnold Palmer's 2004 Reserve Cabernet Sauvignon. During their stay, guests are also given full use of the property's spa and salon services, tennis courts, fitness facilities, the Arnold Palmer Golf Academy and other club amenities.
For outdoor entertainment, golfers who challenge Bay Hill's 18-hole championship course experience the vicarious thrill of following in the fairway footsteps of the world's greatest golfers. Ranked among the world's very best, Bay Hill's Champion, Challenger and Charger links feature 27 holes stretched across 270 acres that snake along the shores of the Butler Chain of Lakes, long considered one of the most pristine waterways in Central Florida.
For reservations or additional information about Arnold Palmer's 2004 Reserve Cabernet Sauvignon, call 407-876-2429 or toll-free at 888-422-9445. Press visits are available to qualified journalists on assignment.
ABOUT ARNOLD PALMER'S BAY HILL CLUB & LODGE:
Located 20 minutes from downtown Orlando, Arnold Palmer's Bay Hill Club & Lodge is the site of the annual Arnold Palmer Invitational golf tournament. The 70-room property features a full-service salon and spa, a fitness center, 27 holes of golf, tennis courts, the Arnold Palmer Golf Academy, dining rooms and lounge, and 9,000 square feet of meeting and banquet space.
---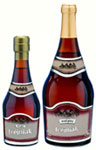 POLAND
Poland's climate is not warm enough to grow grapes. Therefore, Polish wine is practically nonexistent. However, Poland offers a great alternative, mead or honey wine, which has been produced in this country for more than two thousand years, predating both the production of wine and beer.
---
MARGRIT MONDAVI - HONORED AS FIRST INDUCTEE
TO WOMEN FOR WINESENSE HALL OF FAME
Copia in Napa Valley to serve as permanent site for Hall of Fame
Women for WineSense is honoring Margrit Mondavi as its first inductee into the Women for WineSense Hall of Fame. Founded in 1990, Women for WineSense (WWS) is the premier national grassroots organization dedicated to educating consumers about the pleasures and benefits of moderate wine enjoyment. Copia: The American Center for Wine, Food & the Arts will serve as the permanent home to the Women for WineSense Hall of Fame, which upon its installment, will represent the center's first step in its long-standing plans to establish the Copia Wine and Food Hall of Fame.
Formal induction of Mrs. Mondavi will take place Saturday, June 23, at the San Francisco Four Seasons Hotel, as part of the Wines Women Want (tm) Grand Tasting event. This event will give the public an opportunity to further their wine knowledge and taste the medal winning wines from the first-ever National Women's Wine Competition that occurred in March 2007. Mrs. Mondavi and Kathryn Hall, Ambassador and winery owner, are the honorary co-chairs of the event. "Knowing the pivotal role Margrit has played in the development of winery hospitality and culture in the Napa Valley, we decided that this event was the perfect time to honor her and recognize her contributions to our industry," explained Karen Jess-Lindsley, Chair of the Grand Tasting event, sponsored by Women for WineSense. "While many people know of her husband Robert Mondavi's accomplishments, few are aware of the long career and influence Margrit has had in the development of Napa and California as premier winegrowing regions."
"Margrit introduced the concept of hospitality to the winemakers of Napa Valley, and by extension, the American wine business. She knew well before others that it was good business to celebrate the pleasures of the table," according to Gabrielle Leonard, national president of WWS. "She also remains a cultural leader in bringing together wine and the arts, having started four decades ago to incorporate art exhibits, concerts, literary evenings and international cooking classes into the extensive education programs offered at Robert Mondavi Winery," adds Michaela Rodeno, co-founder of WWS.
Mondavi's induction into the Hall of Fame caps a daylong series of educational programs focusing on wine knowledge and opportunities in the wine industry. Tickets are available for advance purchase.
The education program begins at 8:30 AM and includes seminars and panel discussions on wine appreciation, sensory analysis, careers in the wine industry and women icons in the wine industry. The morning sessions will be followed by presentation of the Rising Star and Lifetime Achievement awards, honoring the wine industry's most notable women. The awards will be presented by Mrs. Mondavi and Ambassador Hall. Following these awards, the attention will turn to Mrs. Mondavi, as Women fo r WineSense honors her as the first Hall of Fame inductee.
A walkabout lunch limited to 200 participants and prepared by the Four Seasons chef follows the award ceremony, and features stations offering foods that pair well with different varietals. Some 100 wineries are expected to show their award-winning wines. A special tasting for members of the news media will take place from 1:30 to 2 PM. The Grand Tasting, featuring the winners of the National Women's Wine Competition, begins at 2 PM.
The price of all-day admission, including the Education Programs, Award Ceremony, Luncheon and Grand Tasting, is $125 ($100 for WWS members). Tickets for the Walkabout Lunch and Grand Tasting are priced at $95 ($85 for WWS members). Admission to the Grand Tasting Event is $50 ($40 for WWS members). Tickets are available online at www.wineswomenwant.com. Proceeds from the event will underwrite the educational programs and activities of WWS and fund two scholarships for women in viticulture/winemaking and women wine educators.
About Women for WineSense
Women for WineSense was founded in 1990 as a grassroots organization for women interested in wine, with a mission to inform and educate consumers and food industry professionals about the cultural, health and culinary attributes of moderate wine consumption.
About the National Women's Wine Competition
The National Women's Wine Competition is the first and only competition to be judged solely by accomplished women in the wine industry. The judges included women winemakers, sommeliers, wine educators and winery owners. Over 1,800 individual wines were judged in the combined General (open) Competition and the Women Winemaker's Challenge, which was limited to wines made only by women. The winning wines that will be showcased June 23 at the Four Seasons span the full spectrum of varieties, tastes and styles, yet all share characteristics of balance, integration and elegance, according to Master's of Wine Lisa Granik, who was a judge at the competition.
About COPIA
Copia is located at 500 First Street in downtown Napa. Hours are Wednesday through Monday 10am - 5pm (closed Tuesday). General Admission is $5.00 for adults, $4.00 for seniors and students, and free for children 12 years and younger (accompanied by an adult). Wednesdays are half price for Napa and Sonoma residents. Memberships are available. For additional information, please call 707.259.1600, or visit the website at www.copia.org. Copia is a non-profit discovery center whose mission is to explore, celebrate and share the many pleasures and benefits of wine, its relationship to food and its significance to our culture. Located in the heart of Napa Valley, Copia is the premier Wine Country destination - offering visitors exceptional wine experiences in education, discovery and appreciation; plus outstanding food programs, organic edible gardens, fine and casual dining, exhibitions, performing/visual arts, shopping and more! Proceeds from ticket sales, membership and donations support Copia's educational programs and exhibitions.
---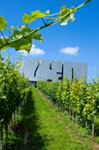 AUSTRIA
Austrian wines have a long tradition of combining great taste with extraordinary design of both wineries and bottles. In Austria, small really is beautiful: vintners concentrate more on quality than on quantity. No wonder that the demand for Austrian wines is steadily increasing, both in Austria and abroad – with recent recognition of the exquisite quality of Austrian wines, the Austrian wine industry has its hands full keeping up with wine exports.

---
THE ART OF BEER TASTING FROM KEITH VILLA
US Brewmaster holds a PhD in Brewing Biochemestry Offers Best Tips on Tasting:
1) The Visual Aspect: Examining the Beer
The first step of beer tasting is similar to wine tasting –swirl the beer in its glass to release the aroma. As you're swirling, and as the liquid settles, take note of various visual cues. First is the clarity – is the beer clear, cloudy or opaque? Light lagers, for example, should be brilliantly clear. Belgian-style wheat ales, such as Blue Moon Belgian White, on the other hand, should appear cloudy as a result of the yeast and protein.
2) The Aromatic Aspect: Smelling the Beer
Smelling the beer provides the taster with an idea of what's to come. After swirling, put your nose deep into the glass and take several short whiffs of the bouquet. Depending on the type of beer, a number of different combinations of ingredients should be present. The aroma should be balanced and appropriate for the style; for example:
Light lagers should smell "clean"
Pale ales should have a generous "hoppy" smell
Bocks should have strong, "malty" aroma
3) Whetting the Palate: Tasting the Beer
The tongue is a fine, analytical instrument that can taste sweet, sour, salty and bitter compounds. Since bitterness is tasted at the very back of the tongue, a small amount of beer must be swallowed in order to fully evaluate the beer's flavor. This is one of the biggest differences between wine and beer tasting.
To properly taste the beer, swish it around the mouth for a moment and then swallow it. The taste should be in balance and appropriate for the style. If a beer is very malty and sweet, it should be a bock or a similarly crafted beer. Hoppy and bitter tasting beers are likely to be pale ales, while a clean tasting beer is probably a light lager. Belgian-style white beers will taste of malt, wheat and oats.
4) Licking the Lips: The After-Taste
Evaluating the after-taste is an important step in determining the overall impression of the beer. After swallowing, the taste that is leftover in the mouth should be suitable to the style of beer. A light lager, which smells clean and tastes clean, shouldn't leave an after-taste, but should be perfectly clean. A stout should leave roasted, coffee-like notes in the palate. Pale ales, which have a hoppy smell and taste, should have plenty of bitterness in the aftertaste. Blue Moon should have a smooth, creamy citrus aftertaste.
5) The Final Test
After thoroughly evaluating the beer, only two questions remain: Do I like the beer? And will it complement the meal that I am planning?
---
ADDISON LAUDED BY FOOD & WINE MAGAZINE FOR WINE LIST
New North County Venue Ranked as One of "Best New Wine Lists for 2007"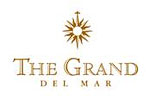 Addison at The Grand Del Mar, the new fine dining restaurant in North San Diego County, was lauded in the July issue of Food & Wine for its comprehensive wine list – earning a slot as one of 2007's seven winning wine lists for the magazine's annual "Best New Wine Lists."
Carefully selected by Sommelier Jesse Rodriguez, Addison's world-class wine list has continued to impress critics and guests alike for its depth and diversity.
Indeed, the magazine commended Rodriguez for compiling "1,720 selections in just a few months," and for the list's "geographic precision." It also noted the restaurant's expansive list of half bottles (ranging from $20 to $2,000).
Addison's eclectic wine selection – showcasing a range of intriguing wines, from top California vintage cult wines to classics from Bordeaux, Champagne, Burgundy and the Rhone Valley – is housed in a custom wine room designed by Napa Valley-based Paul Wyatt Designs.
Other restaurants included in the magazine's line-up are: Perbacco, San Francisco; Catalan, Houston; Craftsteak, New York; Osteria di Tramonto, Wheeling, IL; Restaurant Guy Savoy, Las Vegas; and Bin 26 Enoteca, Boston. Each was praised for "offering great wines to pair with terrific food."
A long-awaited addition to North San Diego County's dining scene, Addison has garnered critical acclaim for Executive Chef William Bradley's classic, artisanal approach to cooking – with fresh California ingredients and a decidedly Mediterranean influence to complement the restaurant's distinctive architecture and design.
With four indoor fireplaces, an expansive outside patio and sweeping golf course panoramas, the restaurant is named in honor of Addison Mizner, an architectural visionary credited with launching the Florida design renaissance in the 1920s. Mizner's exotic design approach – inspired by the rich decorative arts of Spain, Portugal, Italy and Morocco – is evoked throughout The Grand Del Mar, with its graceful arched doorways, rotundas, ornate stone an iron accents, decorative fountains, generous patios, lush gardens and gracious verandas.
Situated amid a private reserve in Coastal North San Diego County, The Grand Del Mar is slated to open in fall of 2007.
When complete, the luxury resort will feature: 249 elegantly appointed guestrooms and suites; San Diego's only Tom Fazio-designed championship golf course; two outdoor, lighted tennis courts; a 21,000-square-foot Renaissance-inspired spa; four swimming pools; regional dining; an enclave of residential Villas; and more than 20,000 square feet of indoor/outdoor meeting space.
For more information, call 858-314-2000 or visit the visit the website at
www.TheGrandDelMar.com