BOOKBITES   .   .   .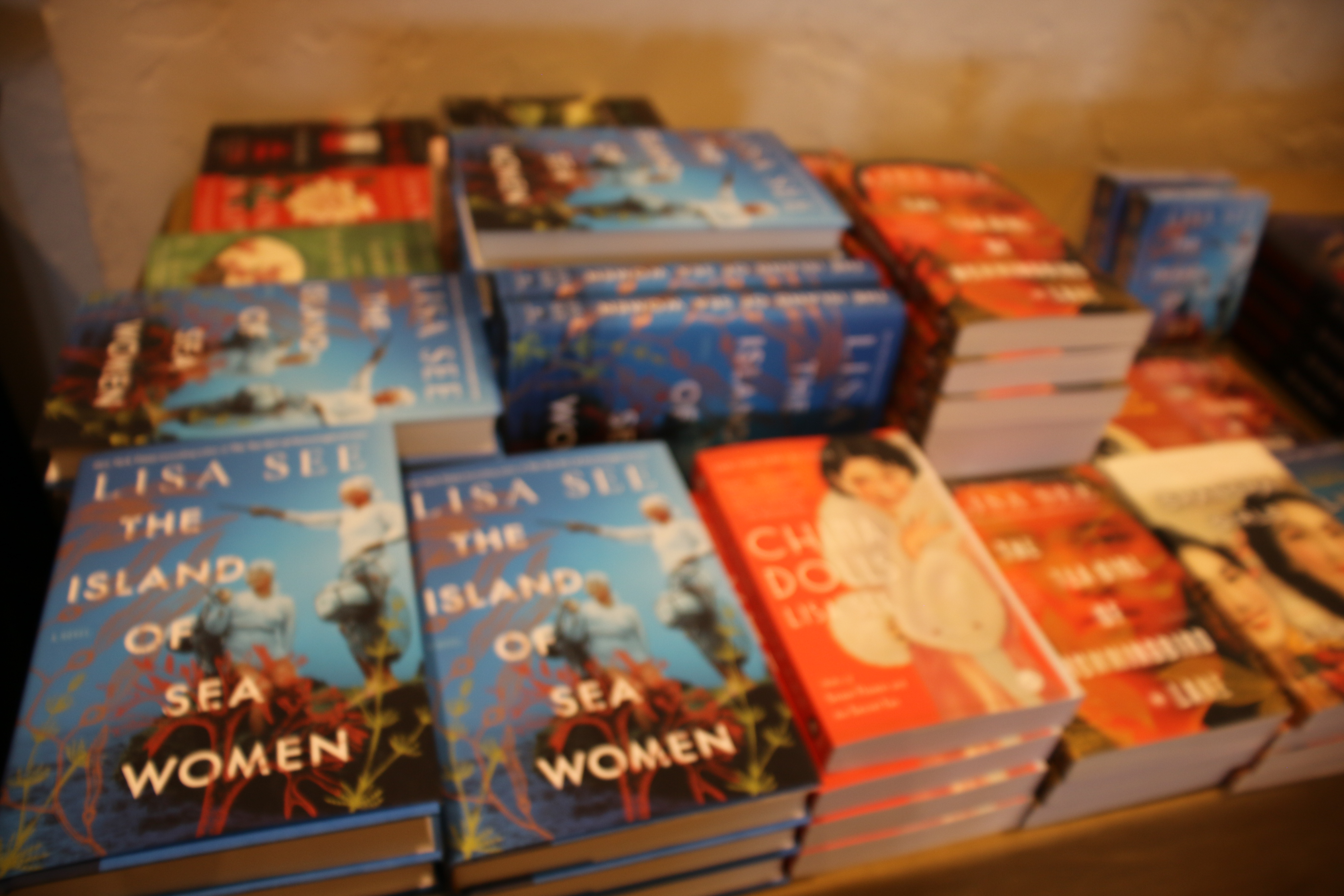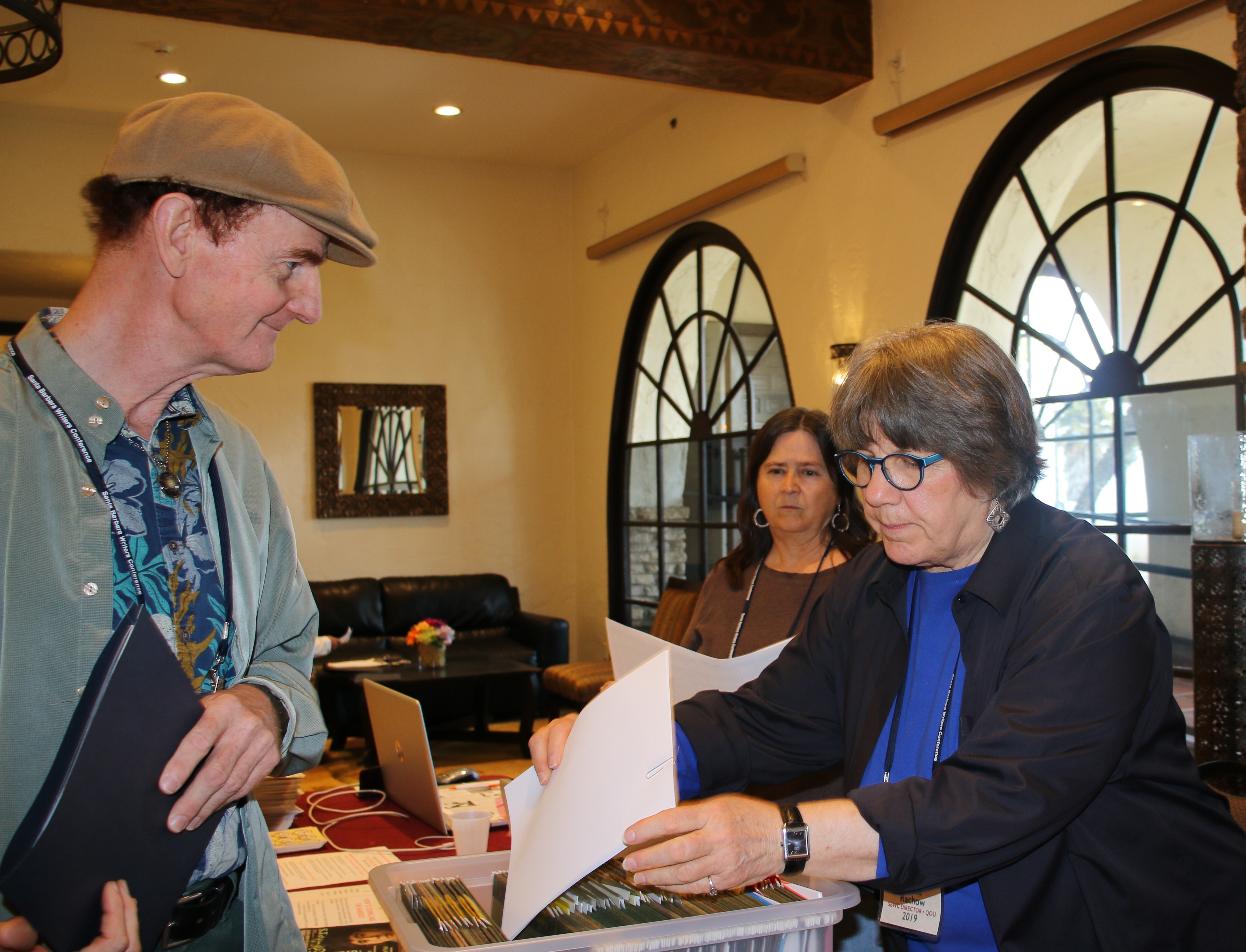 47th SANTA BARBARA WRITERS CONFERENCE INSPIRES    by Bonnie Carroll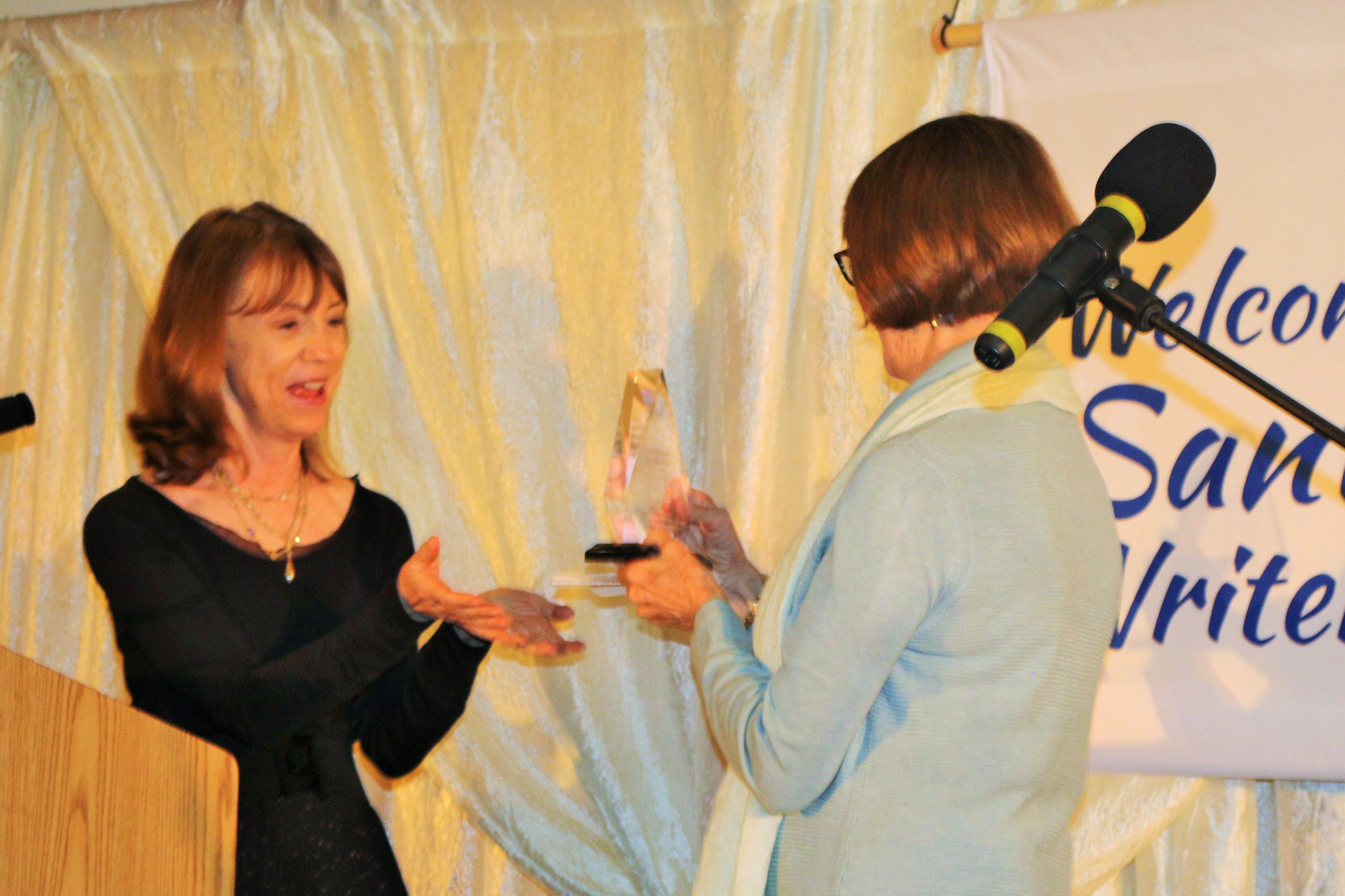 Lisa See Accepting Ross Macdonald Literary Award
The 2019 Santa Barbra Writers Converence was officially opened by Grace Rachow,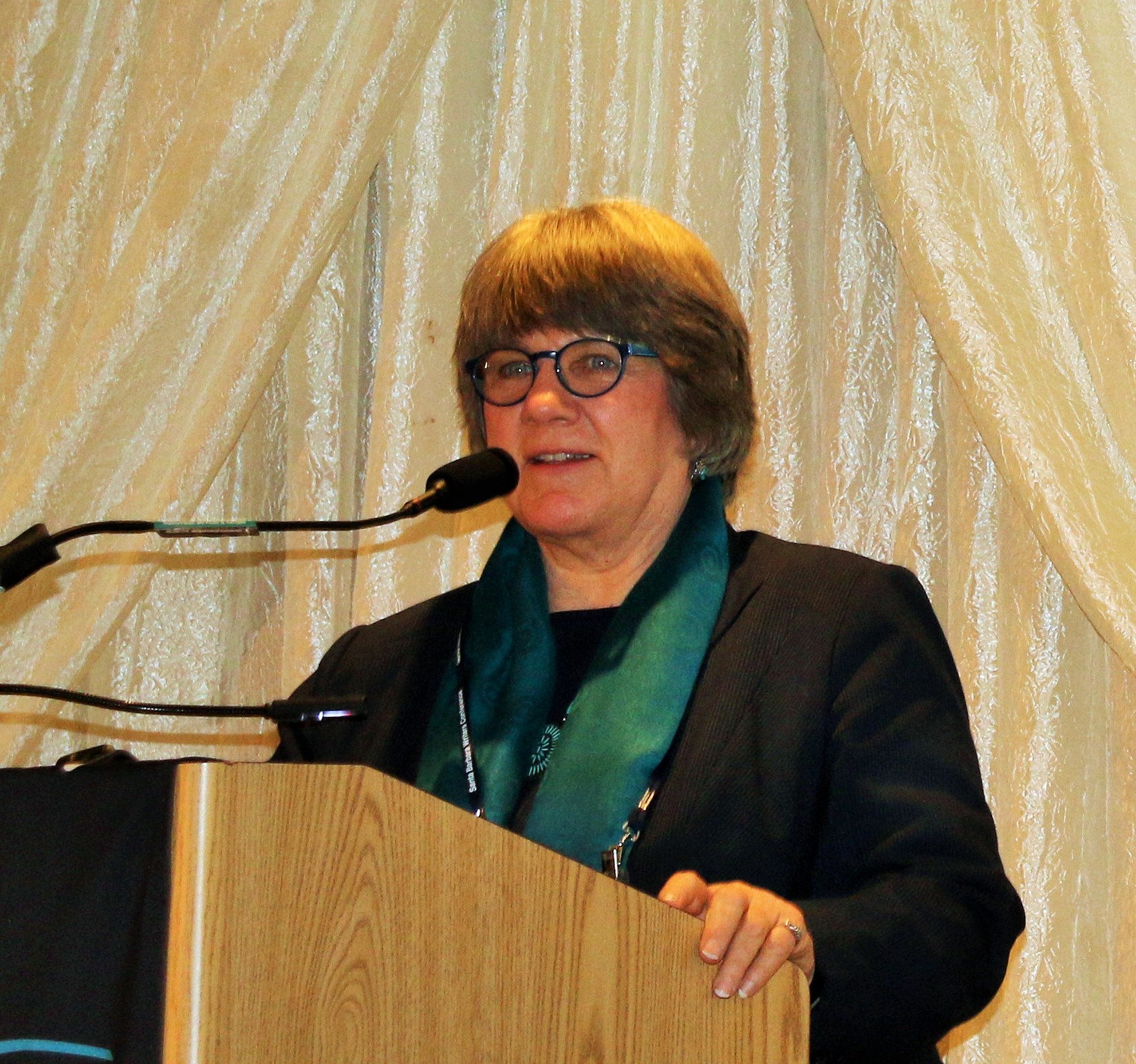 SBWC Director at at a banquet in the Hyatt Hotel in Santa Barbara to a huge crowd of attendees from around the country. The schedule for the conference that ran from June 16-21 was packed with impressive authors, poets, agents, film makers and a bevy of specialty magazine writers who shared their expertise in workshops, panels, private meetings with attendees, as well as giving talks at group banquets and gatherings. The 2019 kick-off dinner event honored author Lisa See with the Ross Macdonald Literary Award, which according to SBWC is bestowed on "a California writer whose work raises the standard of literary excellence."
Most writers and authors spend the majority of their time alone and working into the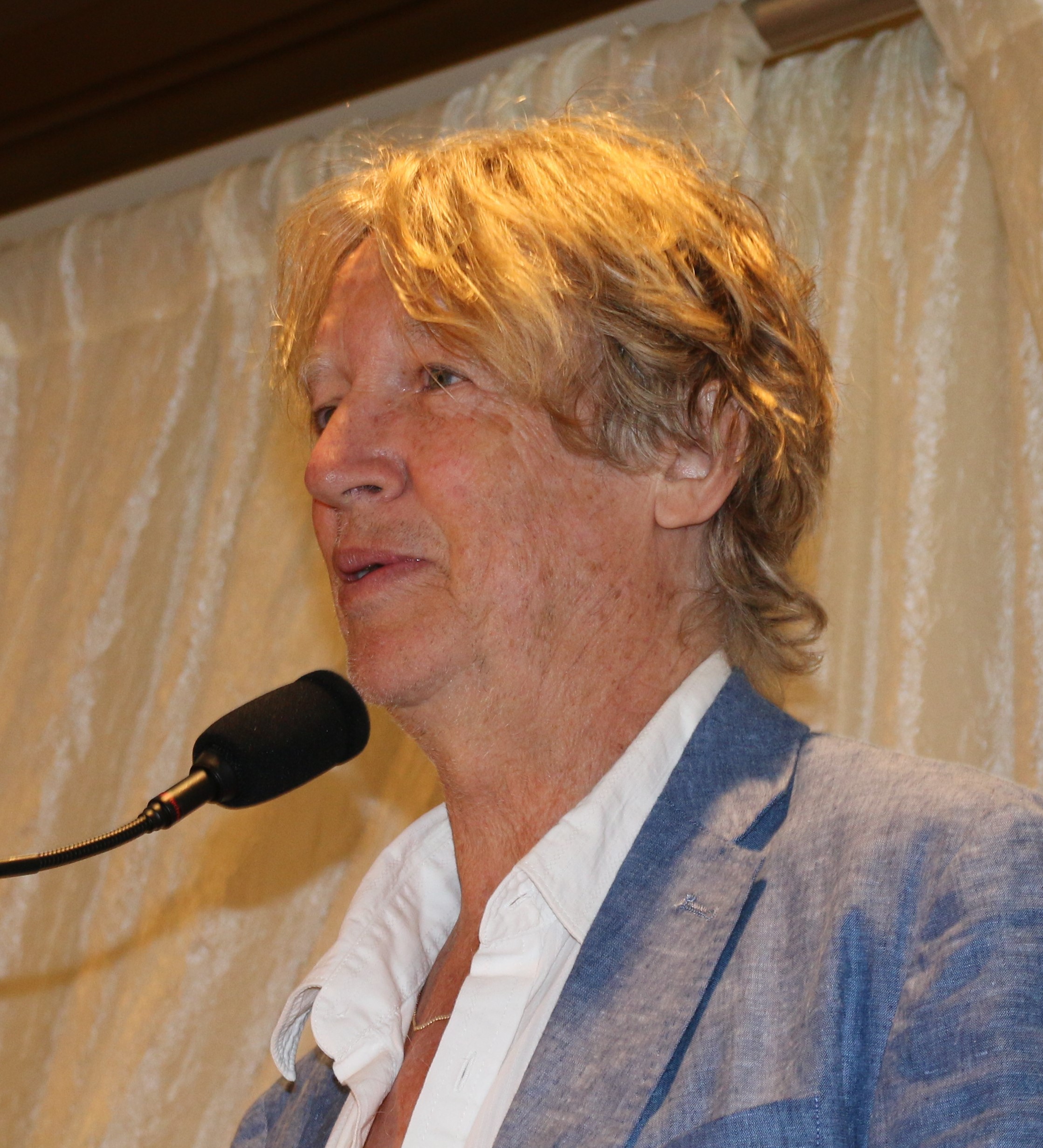 night hoping that their story or manuscript will be appreciated, possibly win an award, and actually earn them funds to keep going to the next project. During the opening night author Monte Schulz, son of renowned cartoonist Charles M. Schulz, who says he grew up and learned he was a writer at SBWC gatherings. He indicated writing is a lonely journey and no one should have expectations about getting rich at it, but shared he was genuinely happy he had persued his wish and worked to become a writer.
The writer's lounge was an exciting center throughout the conference for checking-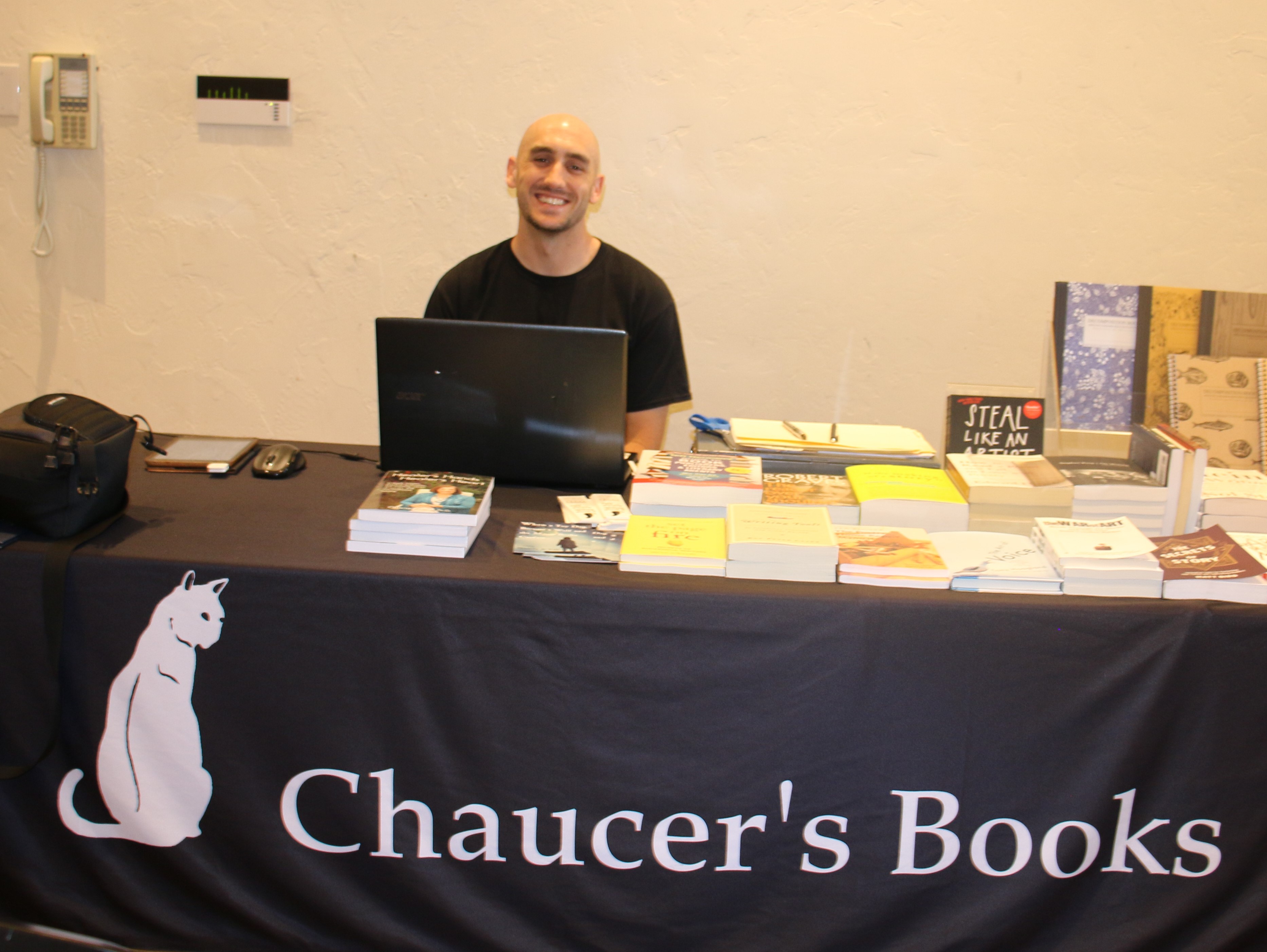 in, getting information, purchasing the books of workshop and panel authors from the Chaucer's Book table, enjoying conversations over coffee and refining a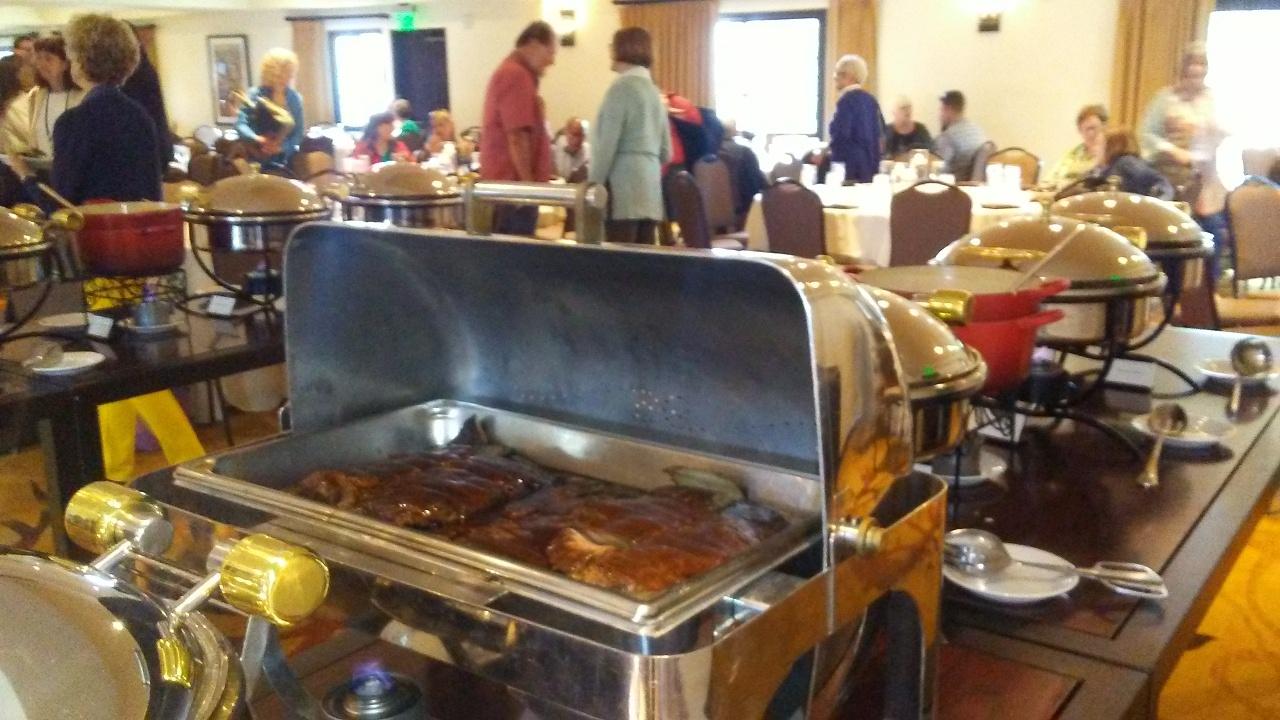 daily schedule for conference events throughout the week. Kudos to the Hyatt Hotel staff who provided wonderful banquet style dinners, lunches in their restaurant, and a fun atmosphere by the pool for a SBWC cocktail party. I'm always amused while attending events at this hotel remembering it was once considered the 'Western Whitehouse Press Center' during the Presidency of Ronald Reagan.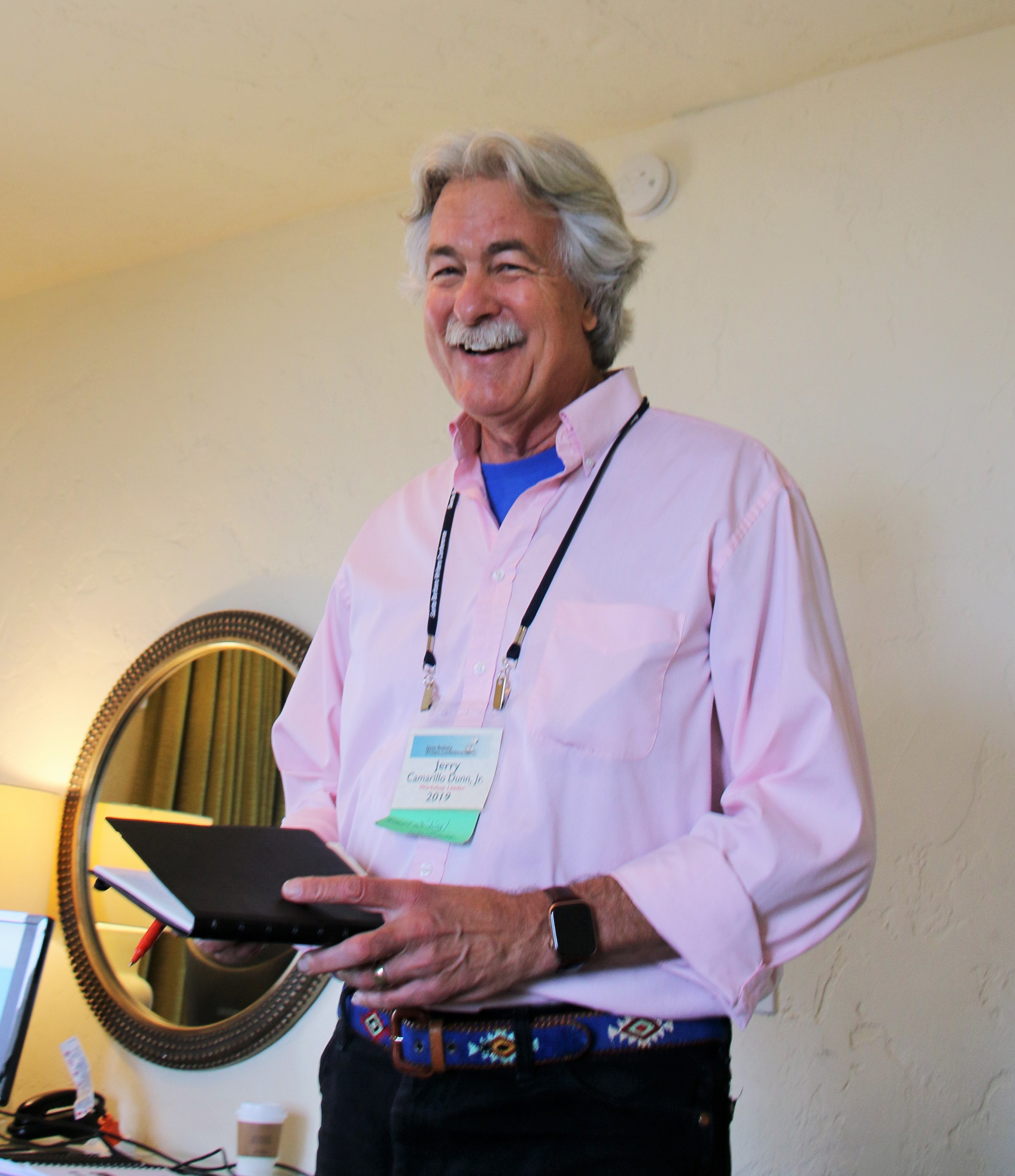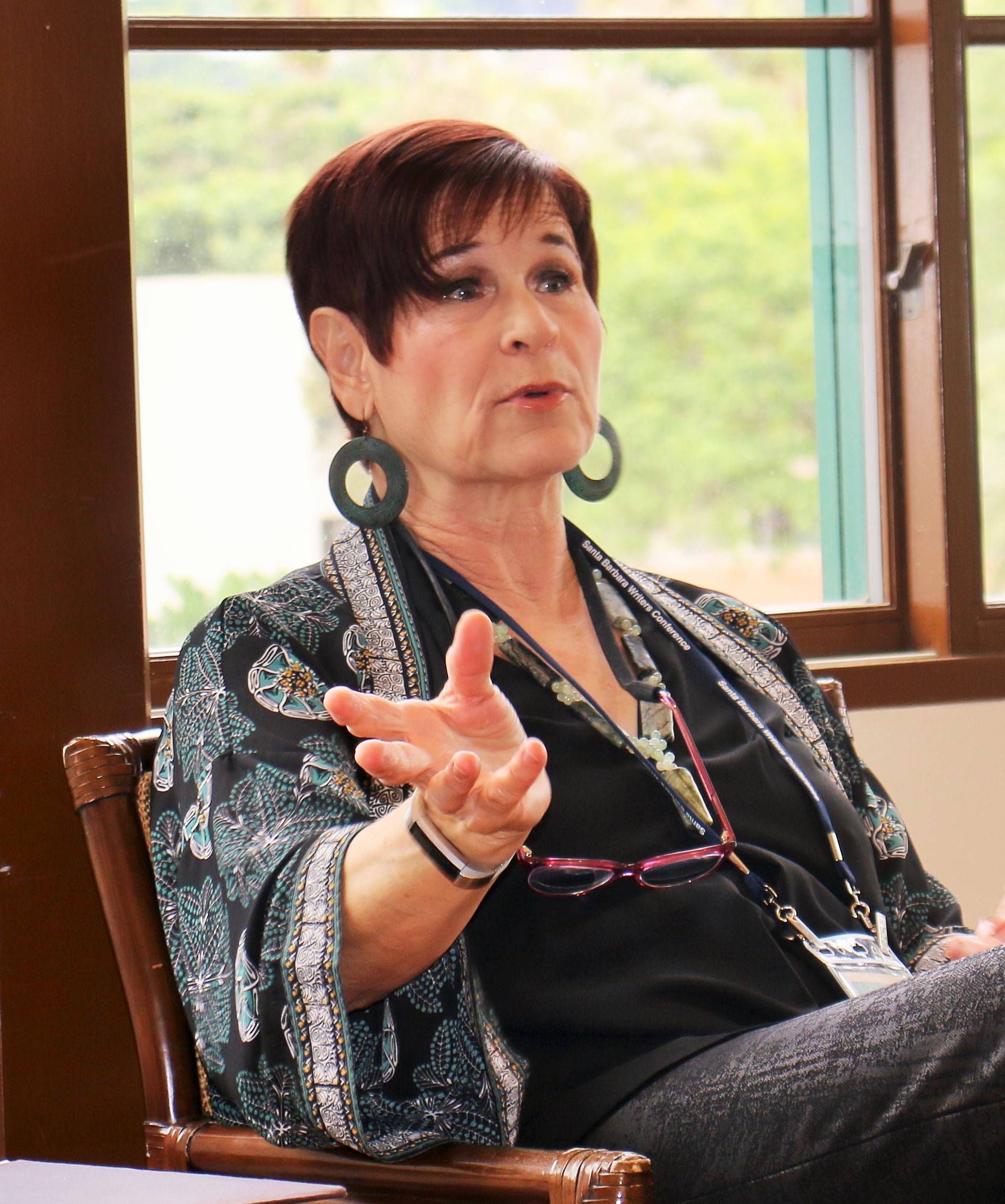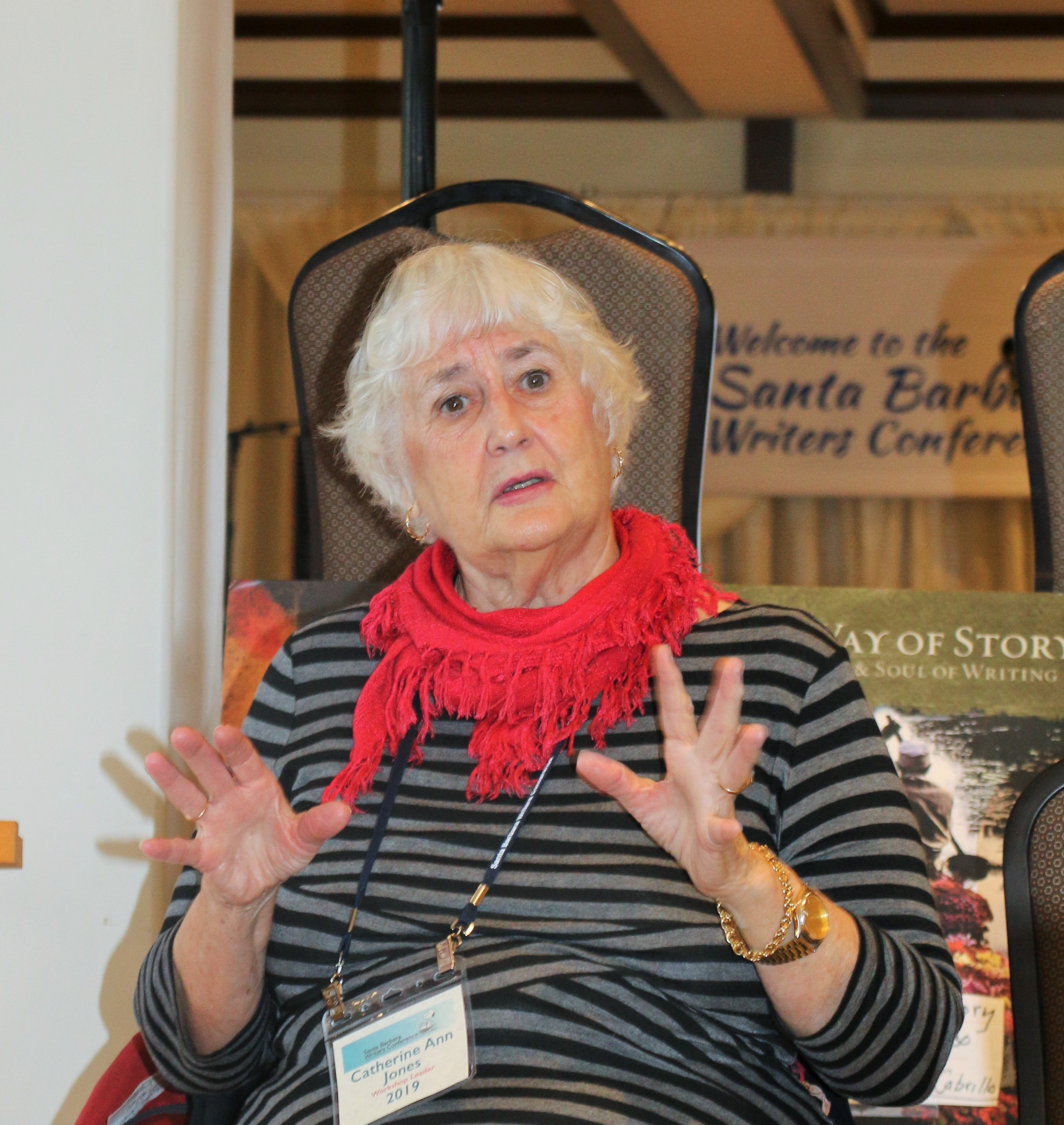 As a travel writer I thoroughly enjoyed the Travel Writing (Nonfiction) workshop of Jerry Camarillo Dunn, Jr., and have been a big fan of Dale Griffiths Stamos, author of RenWomen, whose Story Structure for all Genres workshop was fascinating, but I was blown away by the showcase of the short films she has done. It is so exciting to see an author segway into film so successfully! Listening to Catherine Ann Jones, who managed to win some major awards for her work in Hollywood talked about 'Finding Your Voice in Memoir' was also quite interesting and helpful.
Special thanks to the SBWC staff Y. Armando Nieto, Marianne Dougherty, Ned Bixby, Jim Alexander, Fred Klein, Linda Stewart-Oaten and Director Grace Rachow as well as all the speakers, panel-workshop & pirate speakers & coordiators and countless volunteers for 'bringing it' to the 2019 Santa Barbara Writer's Conference.

The sweet ending of the conference for me was a very productive panel discussion on Building Your Author Platform, moderated by Marla Miller, that included panelist Elizabeth Gould, Jake Wachtel, Flor Edwards and Hendrika de Vries. It was a reminder that, when push comes to shove, the individual published author must do his own due dilligence in promoting his or her books with a carefully crafted plan on creating an image and making memorable connections using all aspects of communication available to them, especially the web, as well as community and national organizations.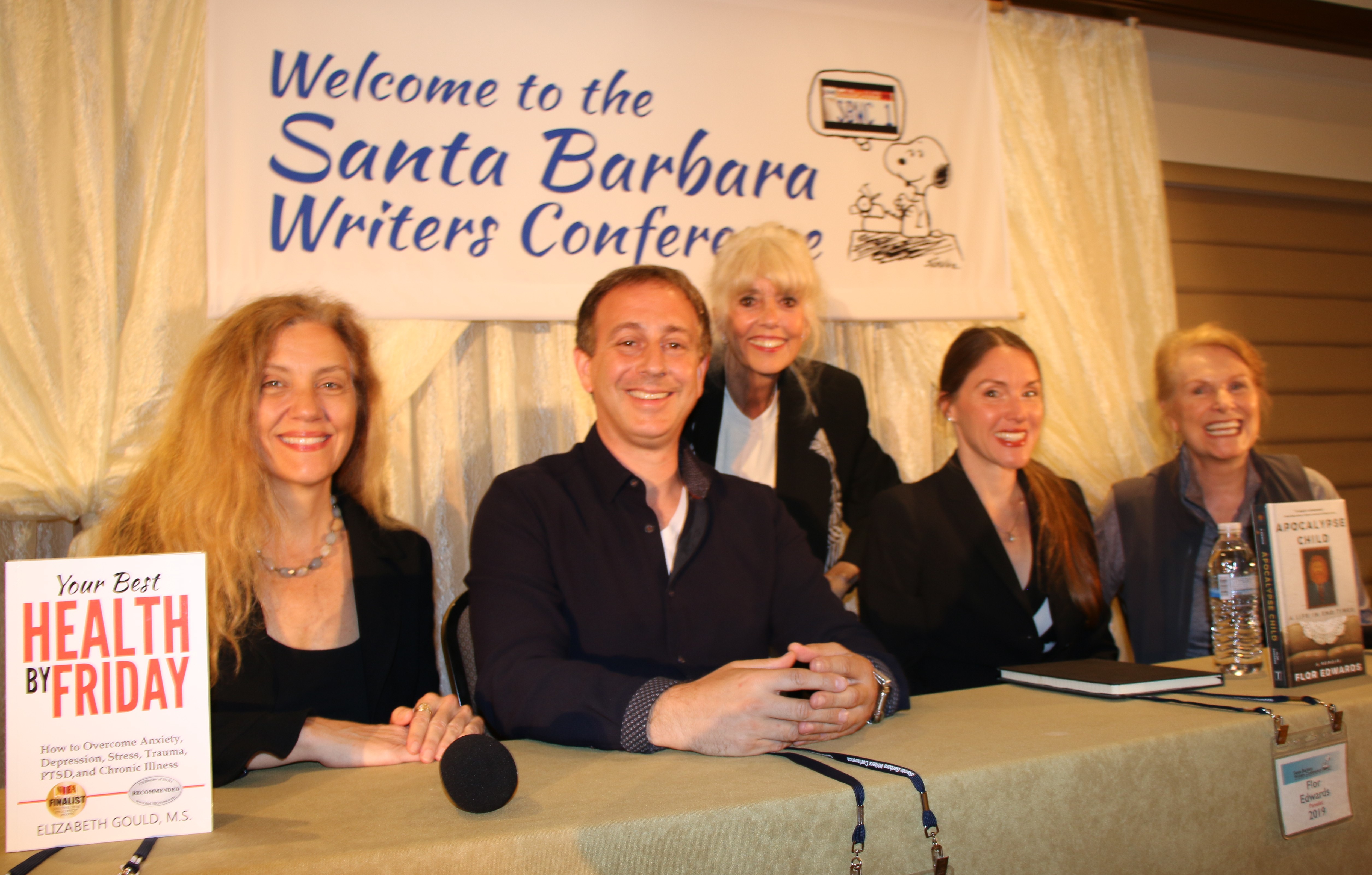 Grace Rachow did a great job, especially as emcee for the closing awards banquet,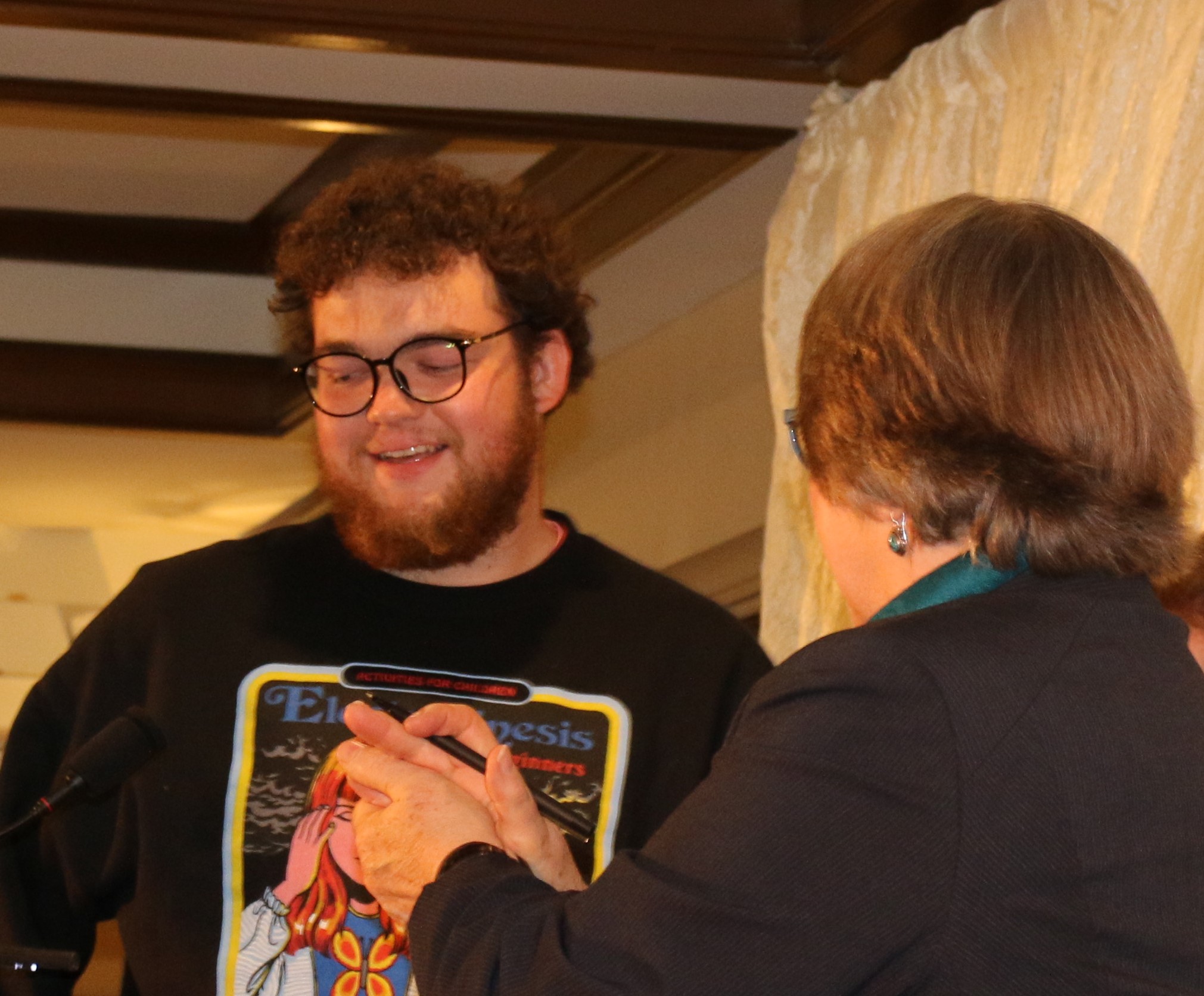 where winners read their honored works, shared their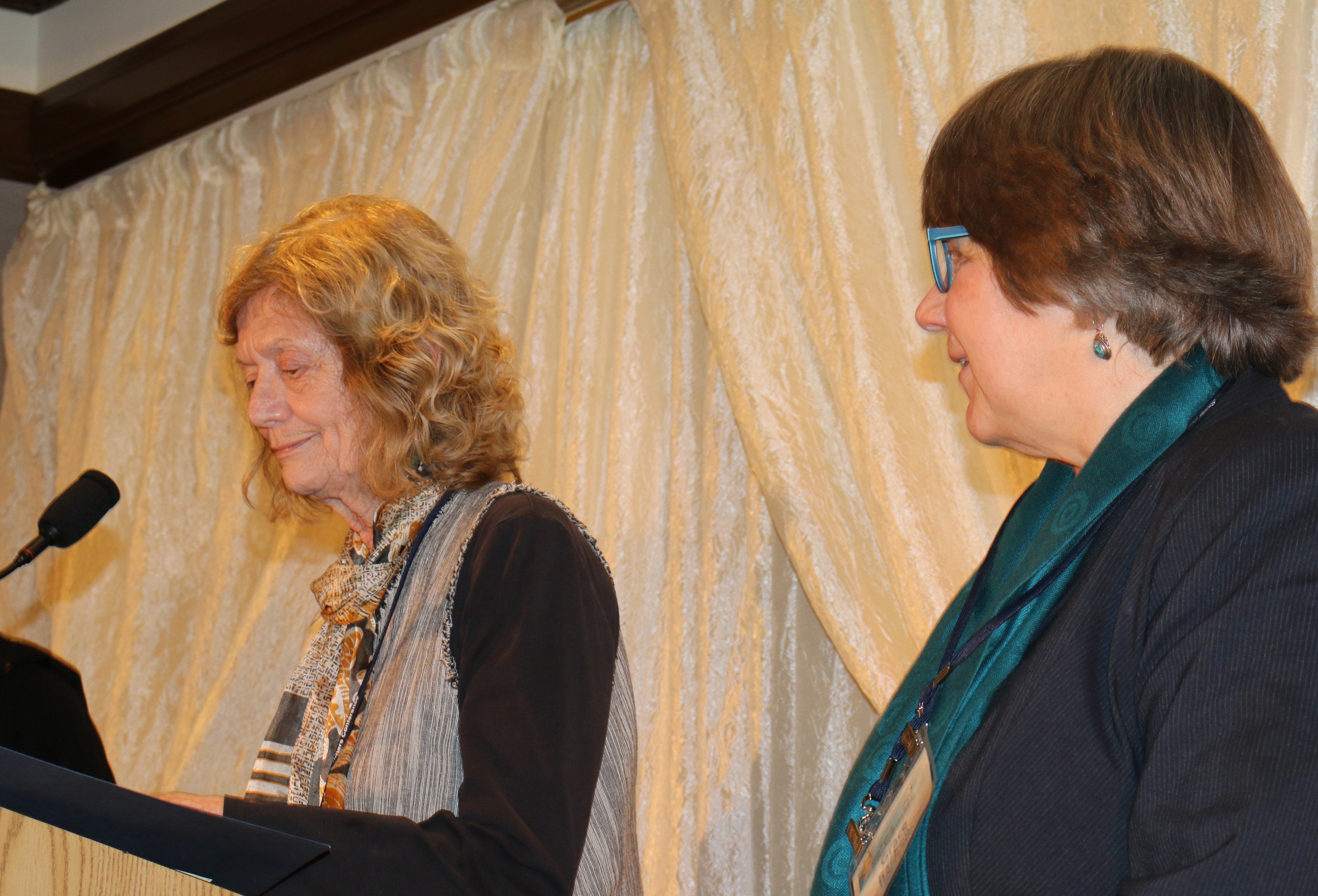 excitement and thanked SBWC for recognized their work. Such a wonderful experience to see the respect shared by this respected group of writers, and the helpful tips for success and encouragement being offered. The dates have been chosen for 2020 Santa Barbara Writers Conference and if I'm not in an air balloon floating over Turkey I will be anxious to be back at SBWC. For detailed information visit: www.sbwriters.com.
____________________________________
GREAT SUMMER READS:  FOOD & BEVERAGE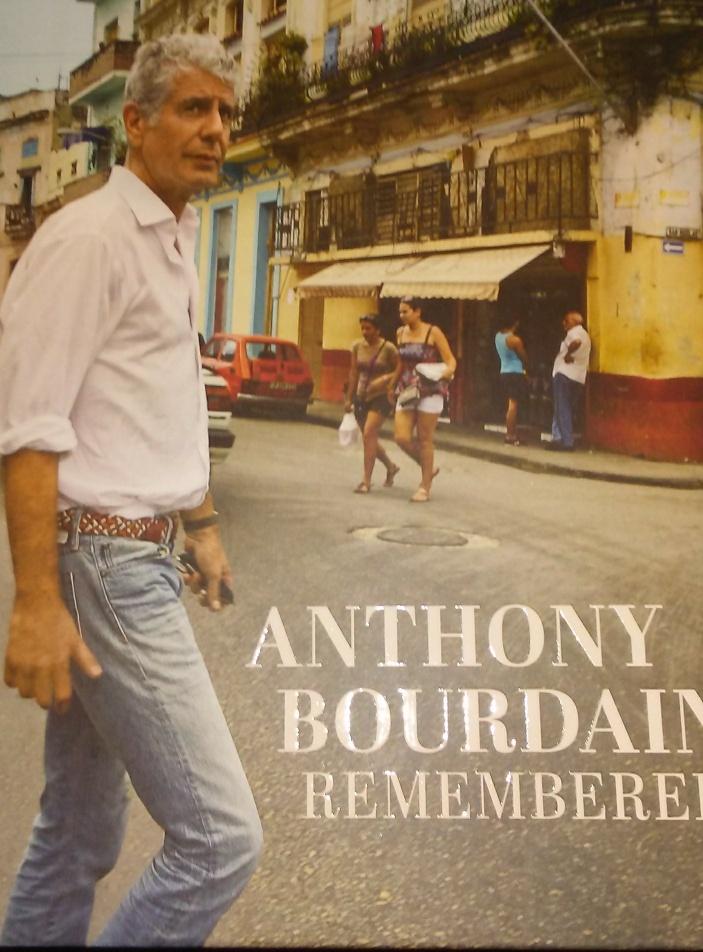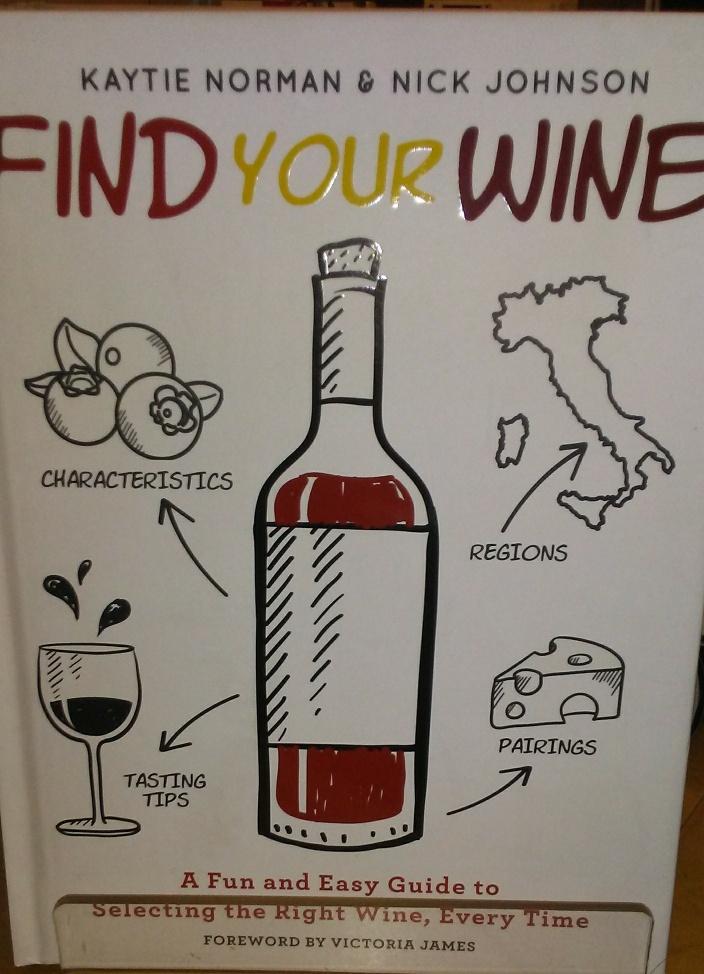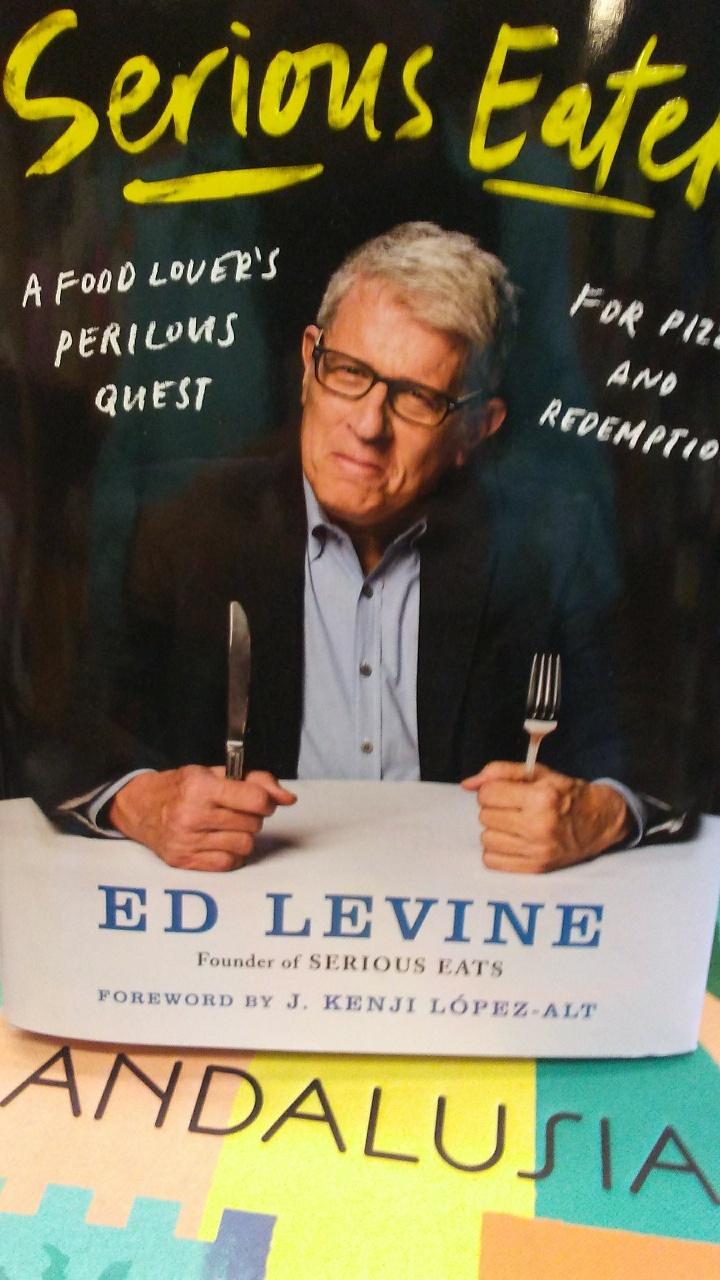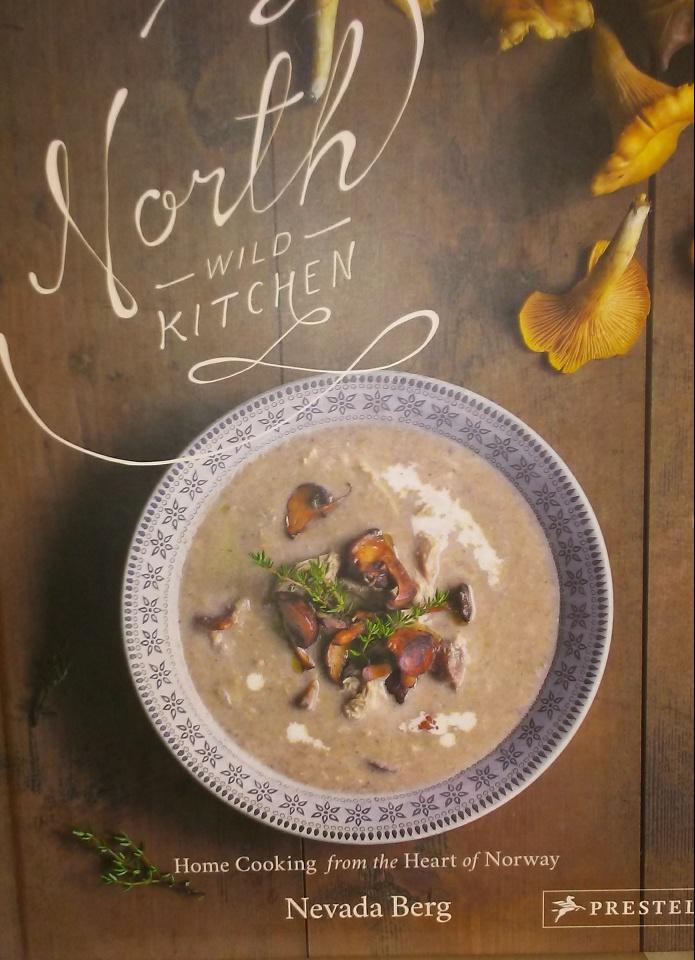 _______________________________________________
ART BOOKS WORTH A LOOK: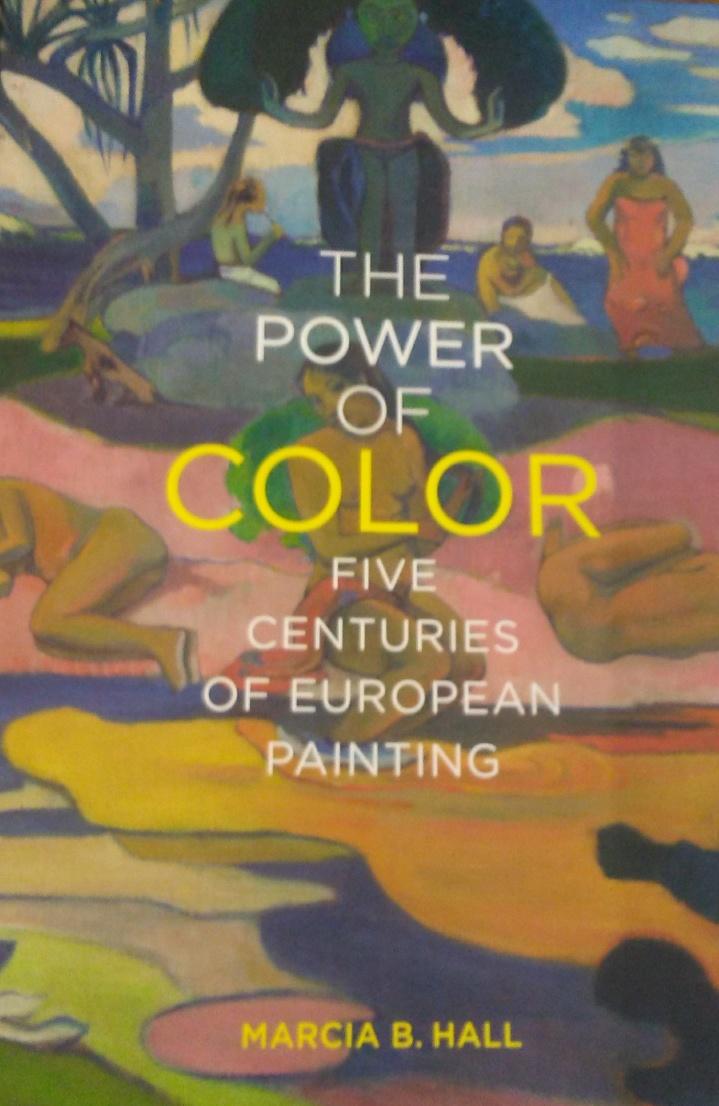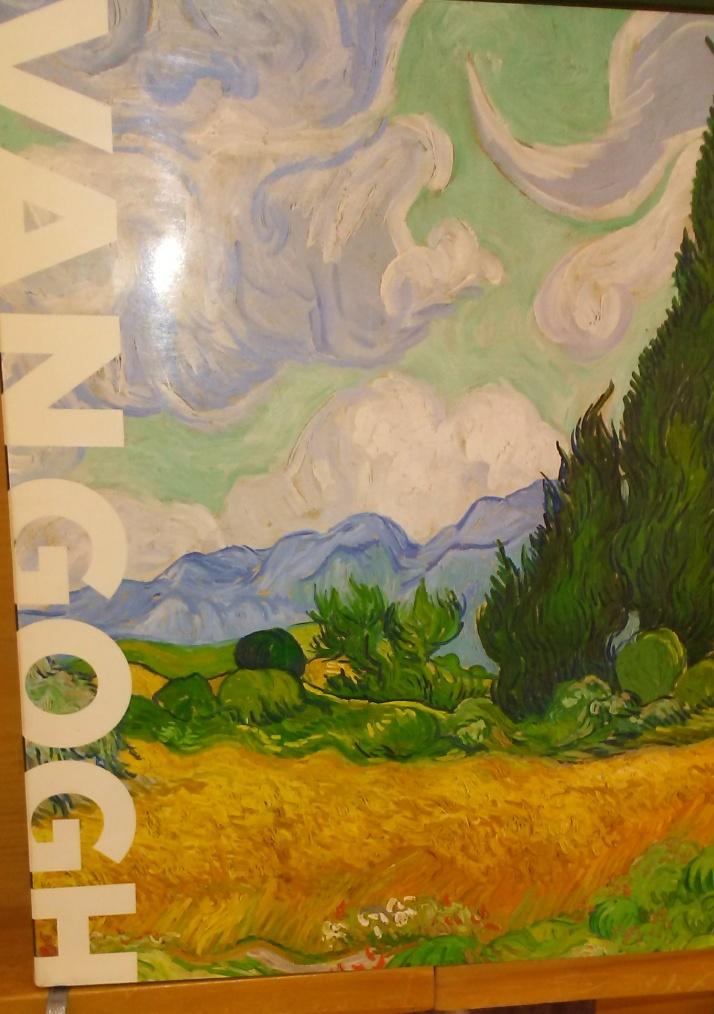 ___________________________________________________________________
GREAT APPROACH TO GOOD HEALTH
YOUR BEST HEALTH BY FRIDAY
I have read this wonderful book by Elizabeth Gould, M.S., and I am amazed by the time she devoted, the self-study, her generosity of spirit in recommending valued associates, and the answers her book provides to questions people have regarding anxiety, deression, stress, trauma, PTSD, and Chronic Illness. I found her conclusions were spot on regarding issues I recognize in various problems I've dealt with myself through the years, especially being a child of a PTSD victim. The book is available on Amazon.com.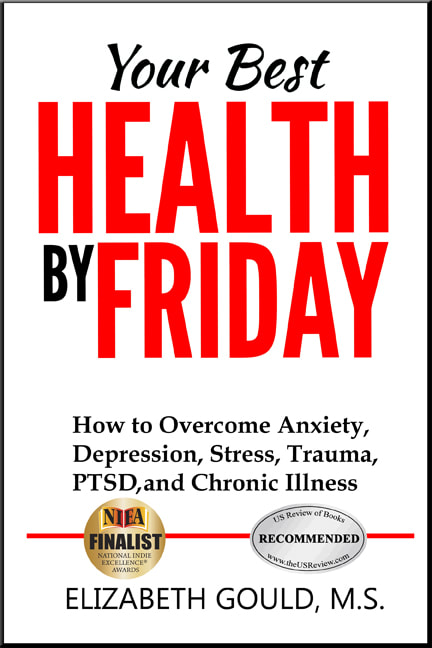 Wonderful and enlightening way to work through a bevy of challenges with ease thanks to the years of work and solutions presented in ways that work by Elizabeth Gould, M.S.
_________________________________________________________________
FILM NOTES   .   .   . DALE GRIFFITHS STAMOS
The Santa Barbara Writers Conference held at the Hyatt Hotel in Santa Barbara featured a collection of short films by author/writer/director Dale Griffiths Stamos that absolutely delighted he attendees. Her amazing humor and sensitivity in telling the story with outstanding attention to detail in direction was not a surprise to those of us who have been fans of the her published work, however, it was inspiring to see a writer/teacher make such a fantastic transition to the short film genre.
I particularly enoyed "Match Made" with Barbara Bain (Mission Impossible) and her delightful short that offered a humorous look at the man who gets caught cheating and the clever way a young wife and mother puts out his fire. Her short "Intwined" hopefully will be included in Santa Barbara International Film Festival this year and is a very touching story of young love and racial injustice.
Stamos says she is hoping these works will provide confidence in financial sponsors for the production of a future feature film, which she very much wishes to create. For additional information visit www.dalegrifithsstamos.com.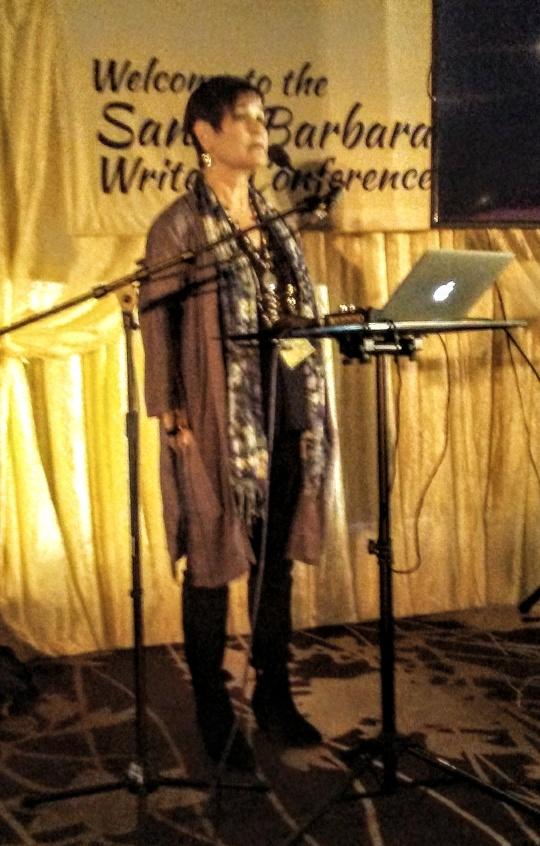 ---