BOOKBITES  .  .  .
The Perfect Diabetes Comfort Food Collection
by Robyn Webb MS.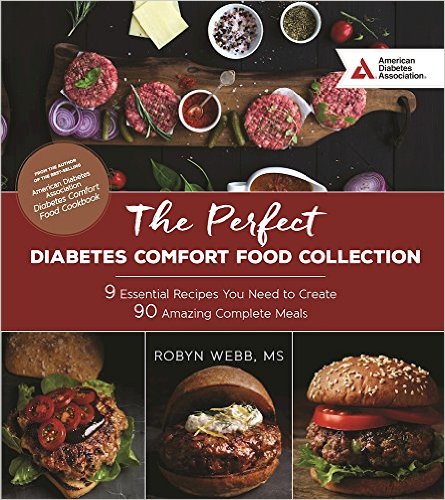 Start with nine family favorites, and create hundreds of new takes on the classics.

Most home cooks have four or fivetime-honored, go-to dishes they know and love in their cooking repertoire. Robyn Webb, author of the best-selling Diabetes Comfort Food Cookbook, shows you how to master just a few techniques to transform those dishes into almost limitless meals, including: Baked Ziti, Classic Beef Stew, Shrimp Stir Fry, Blackened Fish Tacos, Skillet Lasagna, Classic Chicken Salad, Italian Meatball Burgers, Classic Meatloaf, and many more.

Along with nearly 100 quintessential recipes, this book features a meal-planning section to help readers match a favorite comfort food dish with classic sides to create hundreds of deliciously complete, nutritionally balanced meals. Each chapter begins with a blueprint—a step-by-step plan to master the technique of each dish. From prepping the perfect pantry to making sure your kitchen is equipped with all the necessary tools to prepare hearty, delicious, diabetes-friendly meals, The Perfect Diabetes Comfort Food Collection has everything you need to make anyone's favorite comfort food classics.
________________________________________________________________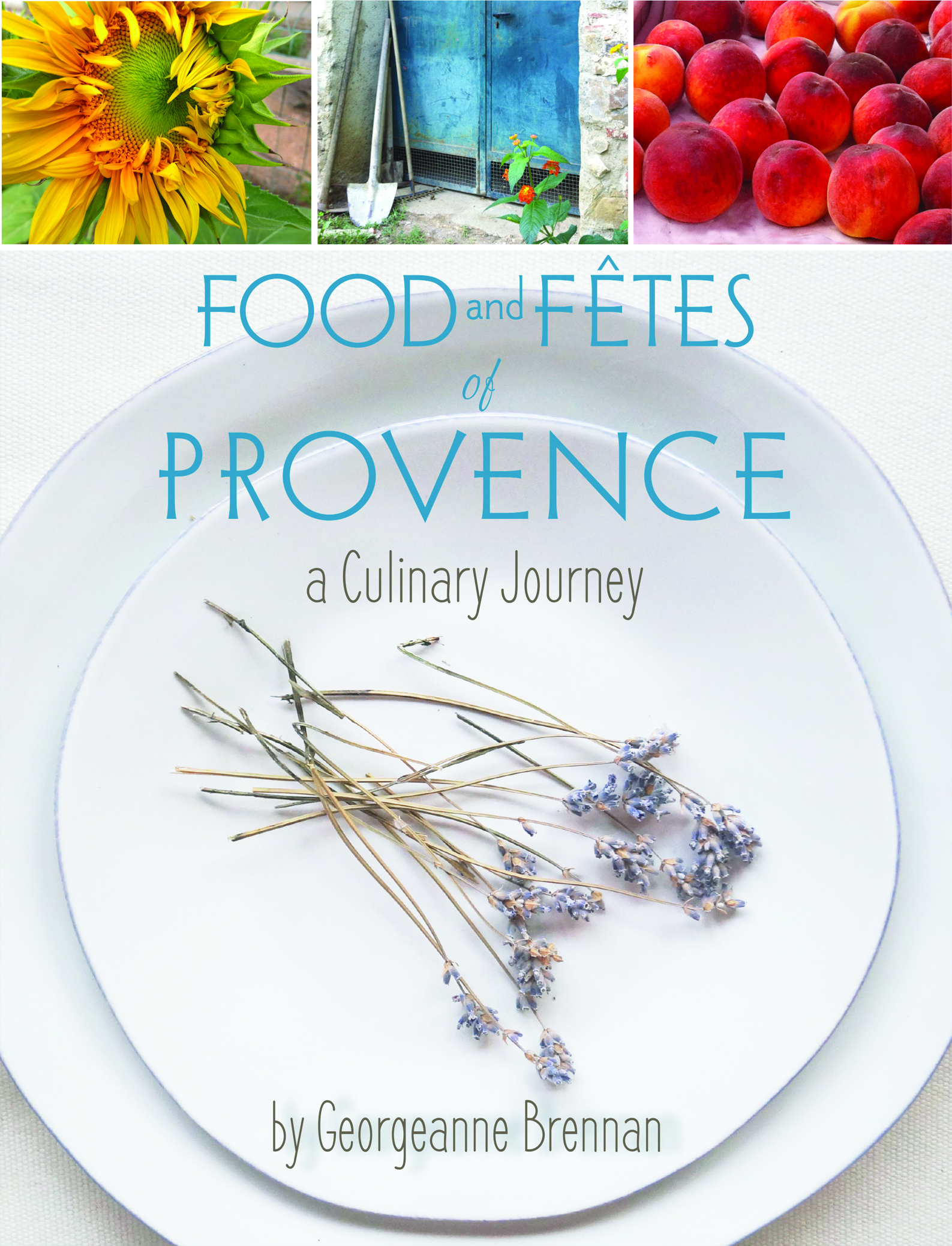 MY CULINARY JOURNEY by Georgeanne Brennan
In this evocatively entwined memoir and cookbook, Georgeanne Brennan (recipient of a James Beard Award, among other culinary honors) writes in rich detail about the food, people, and festivals (or fêtes) of Provence that have inspired her life long love of the region, where she still has a home.
Tales of the early days of her young California family, living in France with her husband and children, raising goats and making cheese (some from her memoir A Pig in Provence) are now accompanied here by forty of her favorite recipes, pages of lush photographs, and intimate descriptions of more than a half dozen of Provence's celebratory fêtes: from the Feast of the Fishermen to the Lavender Festival, the Gypsy Fête and more.
Readers will find themselves immersed in stories of long summer meals, the trials of a novice goat cheese maker, and the joy of discovering age-old traditions. This memoir weaves together personal stories of friendship, cooking and living in the Provençal way, and will whet the appetite of food lovers, travelers and anyone who dreams of packing their bags and starting a new life.
---