---
GOLDEN DOOR COOKS AT HOME
Favorite Recipes from the Celebrated Spa
By Dean Rucker with Marah Stets
Since the opening of the world-renowned Golden Door spa fifty years ago, guests have dined on an inspired collection of bold and innovative cuisine. The Golden Door chefs, eschewing food fads and fleeting diets, have always created an ever-evolving menu grounded in timelessly healthy and delicious whole foods ó reminding guests that a healthy lifestyle can be a pleasurable choice. And now in Golden Door Cooks at Home: Favorite Recipes from the Celebrated Spa (Clarkson Potter, April 2009; $40.00/hardcover), the spaís executive chef Dean Rucker shares his most sought-after recipes and cooking tips.
With a focus on lean proteins, whole grains, fresh vegetables, and other wholesome foods, the recipes in Golden Door Cooks at Home combine ingredients in remarkably delicious ways. After one bite of any of Chef Ruckerís dishes youíll understand why his cuisine is a highlight of the Golden Door spa experience. These are just some of the creative recipes in the book:
∑         Creamy Cauliflower Soup with Caramelized Cauliflower
∑         Teriyaki Black Cod with Sticky Rice Cakes and Seared Baby Bok Choy
∑         Adobo-Marinated Grass-Fed Flank Steak
∑         Soft Rosemary-Lemon Polenta with Sweet Corn, Oyster Mushrooms, and Rainbow Chard
∑         Warm Flourless Chocolate Cake with Orange Sauce
In addition to Chef Ruckerís recipes and his tips for enhancing flavor, the book also includes a detailed list of SuperFoods, and sidebars on mindful eating, meditation, and fitness. Golden Door Cooks at Home is an all-encompassing celebration of fifty fantastic years from the number one spa in the country. Whether you are sharing these secrets with a friend as a holiday gift or jump-starting your own healthy eating plan, Golden Door Cooks at Home belongs in every home cookís library.
About the Authors
GOLDEN DOOR, a part of LXR Luxury Resorts and Hotels, has been the premier destination spa in the country since it opened in 1959. With architectural elements modeled after seventeenth- and eighteenth-century Japanese inns, and with programs incorporating Zen philosophies of balancing physical and spiritual health, it revolutionized the way America thought of the spa experience. Today, in addition to the original spa in Escondido, California, the Golden Door operates spas at The Boulders Resort in Carefree, Arizona; The Peaks Resort in Telluride, Colorado; Naples Grande Beach Resort, Florida; El Conquistador Resort in Fajarado, Puerto Rico; and most recently at Dakota Mountain Lodge in Park City, Utah. The Golden Door has previously published two books, The Golden Door Cooks Light & Easy and The Golden Door Cookbook (both authored by chef Michel Stroot). Visit www.goldendoor.com for more information.
DEAN RUCKER is a graduate of the California Culinary Academy, and came to the Golden Door in 2000 as sous-chef to chef Michel Stroot. In June 2005, Rucker was named executive chef, and his bold and fresh new American cuisine has been met with accolades ever since. His innovative approach to fresh ingredients and healthy food redefines spa food, focusing on what you can have instead of what you cannot. Ruckerís recipes have been featured in publications such as Self and the AARP magazine.
MARAH STETS is a food writer and editor. She lives near Washington, D.C., with her husband and their three children.
=
Golden Door Cooks at Home
Favorite Recipes from the Celebrated Spa
by Dean Rucker with Marah Stets
Clarkson Potter
April 2009
$40.00/ Hardcover
ISBN 978-0-307-45079-1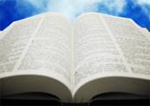 BOOKBITES November 2009
Suggested Reading:
---