BOOK BITES  .   .   .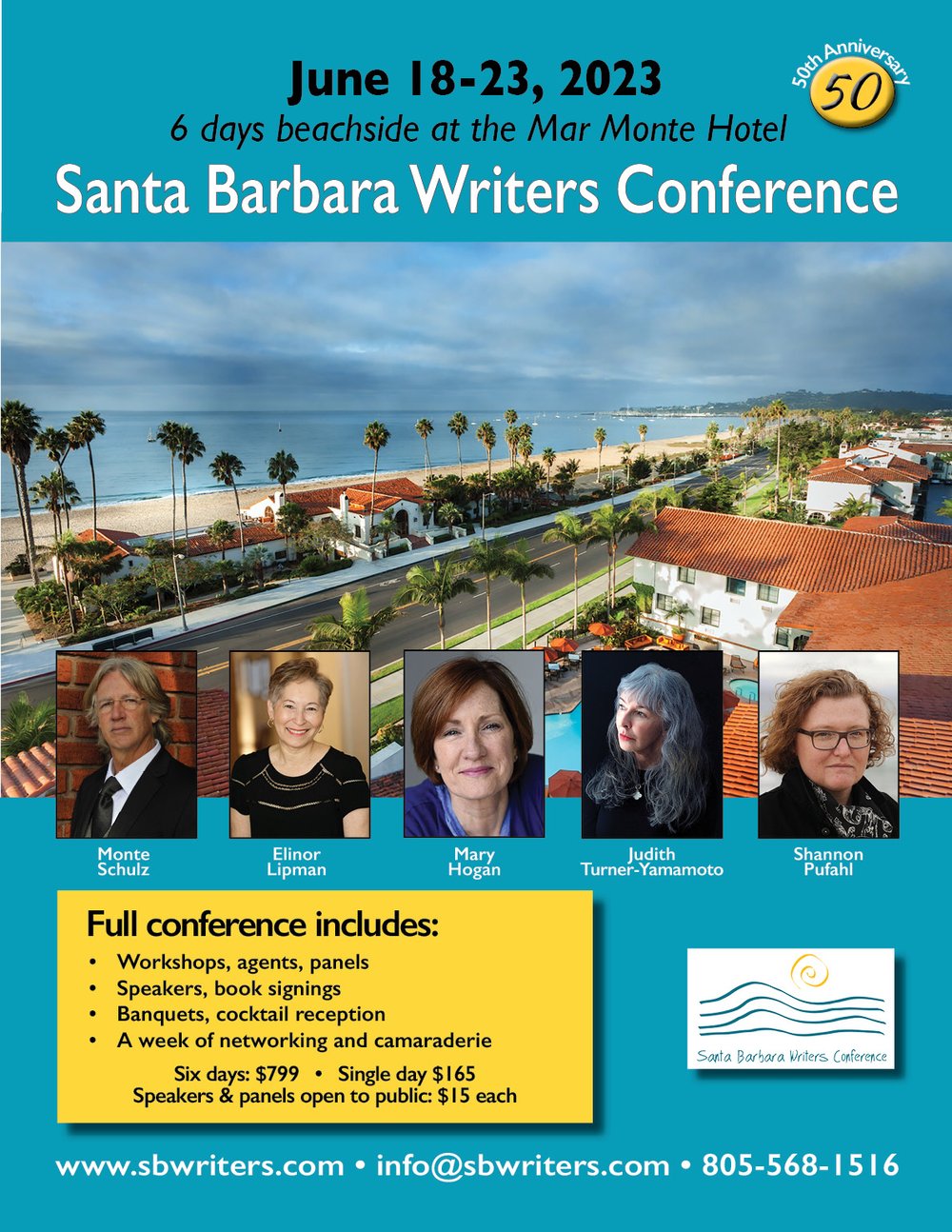 MUSICAL N0TES  .  .  .
SANTA BARBARA SYMPHONY PLATINUM SOUNDS – A 70TH ANNIVERSARY TO REMEMBER WITH NIR KABARETTI

By Bonnie Carroll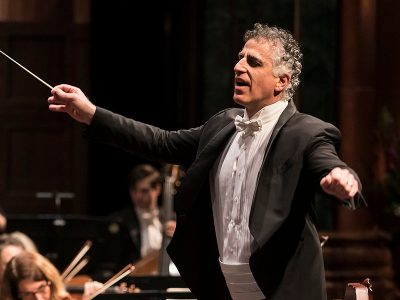 The Santa Barbara Symphony's 70th Anniversary season performed Platinum Sounds: The Santa Barbara Symphony Turns 70 on Saturday, May 13 at 7:30 p.m. and Sunday, May 14 at 3:00 p.m., preceded by a pre-concert "Conversations with Kabaretti" at 2:00 pm Sunday Mother's Day performance.
This platinum anniversary concert highlighted The Symphony's brilliant principal players in American composer Jonathan Leshnoff's work Concerto Grosso, previously commissioned for the Symphony's 60th anniversary. Violin soloist and multi-GRAMMY® nominee Philippe Quint brought his imaginative approach to Mendelssohn's beloved Violin Concerto, and Johannes Brahms' monumental Symphony No. 1 – which took composer Mendelssohn 21 years of revisions to declare ready for public performance in 1876.
The beautiful Sunday afternoon program according to Maestro Kabaretti was a revisit to Brahms Symphony No. 1, one of the greatest symphonic masterpieces of the Austro-German tradition. He welcomed back talented Philippe Quint to Santa Barbara for his fourth program, making him the most frequent guest artist in recent years. The principal musicians brought Concerto Grosso to life once again, which was originally commissioned ten years ago for our 60th anniversary. They were all magical and due to thoughtful staging, the musicians were all very visible on stage. The entire afternoon flowed together beautifully and was said by many guests I spoke with to be exquisitely presented and at times electrifying.
Quint, one of the most versatile and imaginative artists on the concert stage today, multiple GRAMMY® award-nominee American violinist Philippe Quint is internationally recognized for his unique approach to classical core repertoire, championing new music, rediscovering neglected works and creating a new format of docu-concert experience; multimedia journeys about lives of Astor Piazzolla and Charlie Chaplin. "Truly phenomenal" is how BBC Music Magazine recently described him. Philippe Quint plays the magnificent 1708 "Ruby" Antonio Stradivari violin on loan to him through the generous efforts of The Stradivari Society®.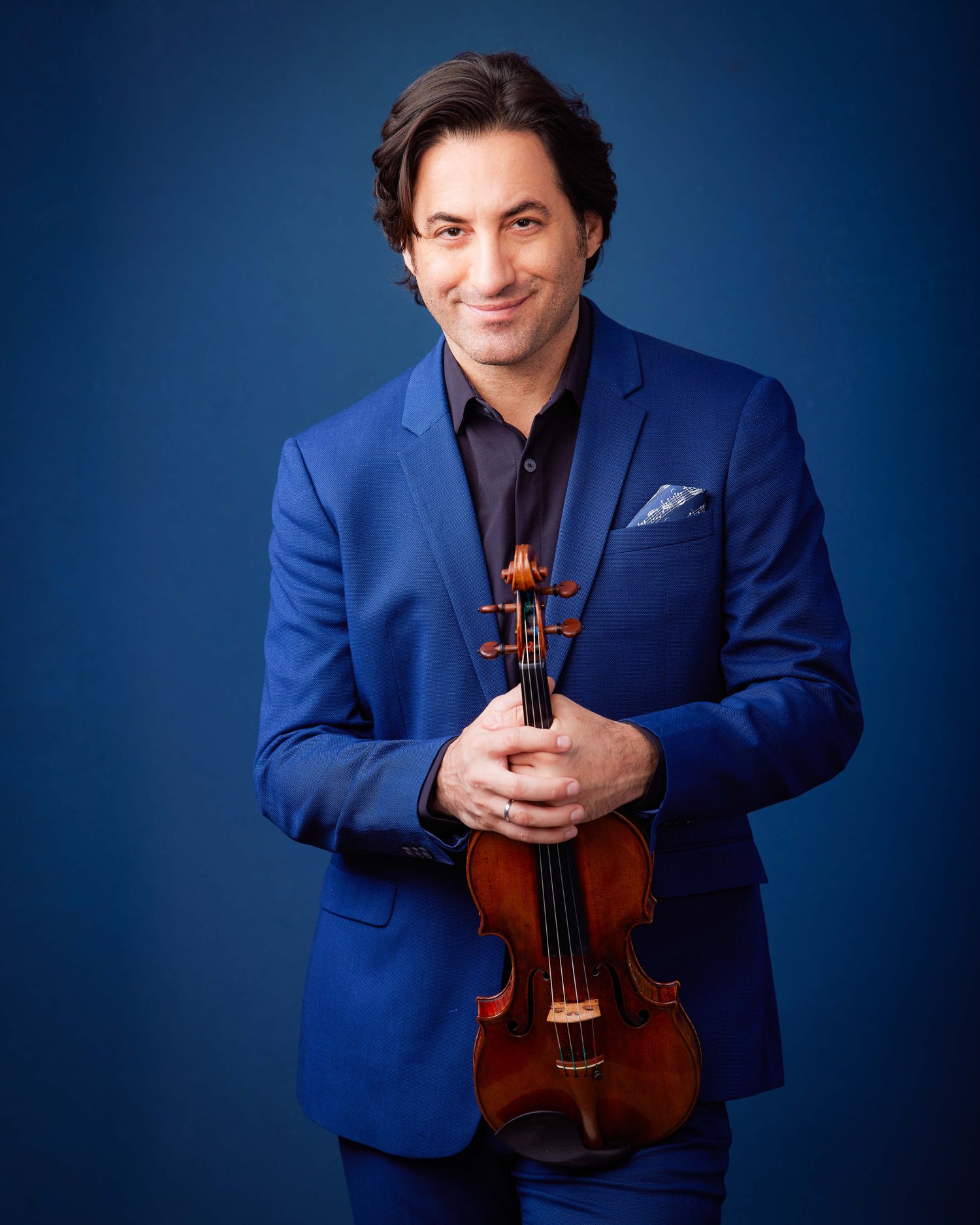 The performance of Violinist Philippe Quint was the talk of the intermission in the Founder's Room, where I spoke with a couple from San Jose who are season ticket holders and love traveling to Santa Barbara for the Santa Barbara Symphony performances. Not unlike myself and my guest, they both were brought to tears by Quint's performance of the Felix Mendelssohn Violin Concerto in E minor, Op. 64 and described his creative performance on the magnificent 1708 "Ruby" Antonio Stradivari violin, as possibly the finest violin performance they have ever experienced, and they found it to be simply astounding!
I personally thought Yehudi Menuhin was channeling through Philippe Quint during his amazing performance, and as my mother was a devotee of Menuhin and I grew up listening to records of his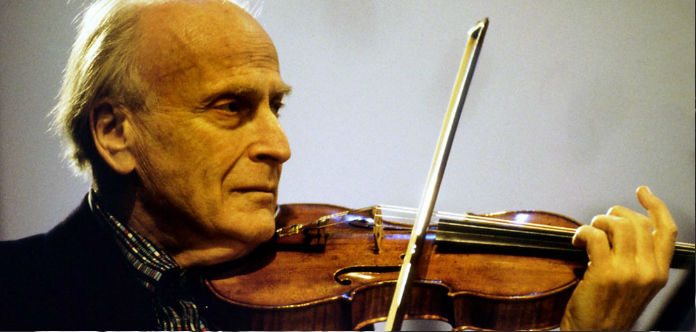 performances such as the Hora Staccato and I during this stunning Mother's Day 70th Symphony violin performance I began to cry and felt my mother Rose was sitting in the seat next to me. It just does not get any better than that! Many thanks to our Santa Barbara Symphony for yet another delightful Sunday afternoon at the Granada Theatre, and for a most unforgettable Mother's Day.
JUNE SPECIAL SYPHONY EVENT  .   .   .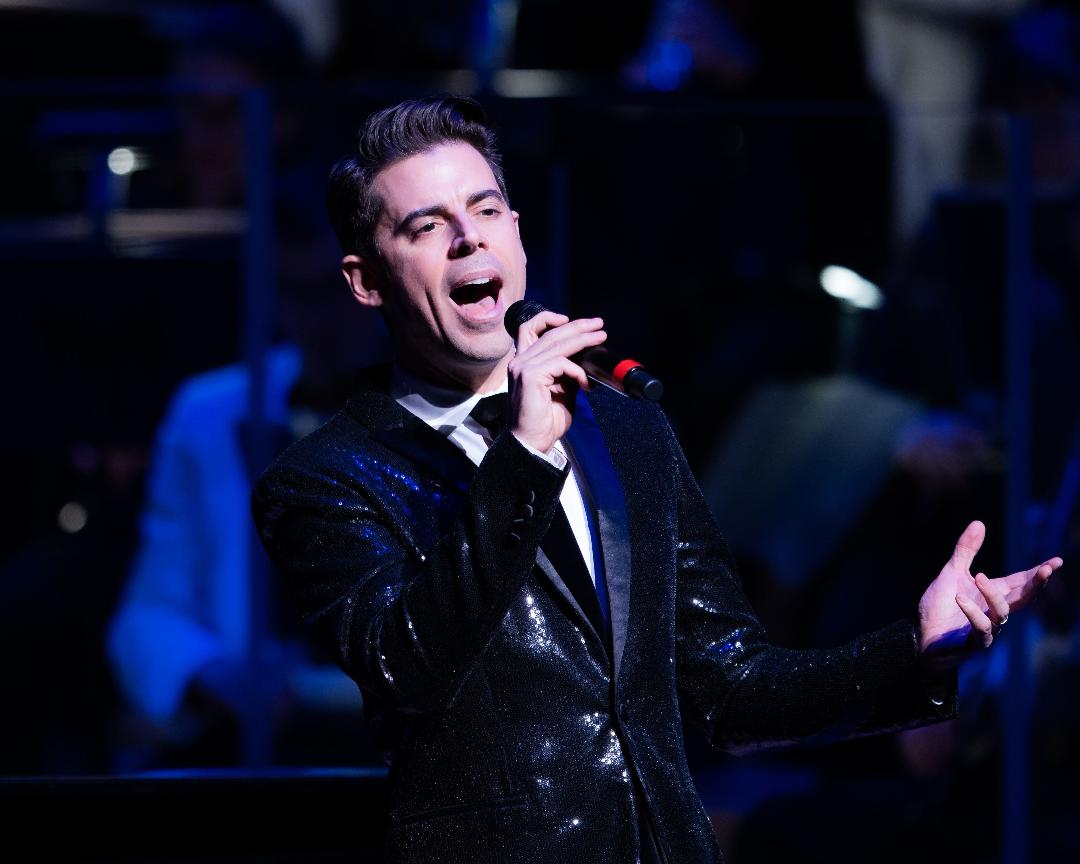 Santa Barbara Symphony to Dazzle in
An Evening with Sinatra
One-night-only concert celebrates the musical legacy of Frank Sinatra on June 15

Singer, pianist, and songwriter Tony DeSare to perform classic hits with Santa Barbara Symphony
---