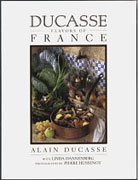 ALAIN DUCASSE
"FLAVORS OF FRANCE"
Not since the great master Roger Verge presented his magical view of true French Cooking has anyone been so close. Alain Ducasse, renowned six star French chef, with Linda Dannenbert and photographer Pierre Hussenat captures the essence of great French cooking in this beautiful publication, which was created with Americans who love and want to create French menus in mind. The book is available at Amazon.com. For a preview go to Alain Ducasse "Flavors of France." Bon Appetit!
---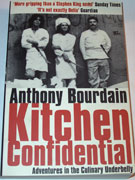 KITCHEN CONFIDENTIAL
by ANTHONY BOURDAIN
Well, if this does not give you some inkling on what the boys in the back room are doing, nothing will! It was a swift, fast track trip through the career of Bourdain, and the many and varied cooking venues he has visited throughout his career. The book is shocking, as well as funny, but is really more information than I personally needed to know. His descriptions on the decayed state of fish from day-to-day will forever give me paranoia when approaching a new menu. Perhaps he should have titled this book "Don't Eat The Fish." But, if you have a strong stomach, and can relate to his twenty-five years of sex, drugs, bad boy antics and haute cuisine, you may find this book illuminating.
---
Villa d'Este Style
by Jean Govoni Salvadore
A Beautiful history of Style - www.villadeste.it. An unforgettable photo journey through time at one of the worlds most exclusive resort hotels.
---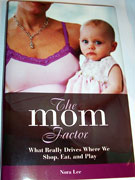 The Mom Factor
by Norma Lee
Marketing to Mom's -- What really drives where we shop, eat, and play. A Sensible guide to making your business "Mom" friendly for optimum success.