BOOKBITES . . .
THE ARTS   .   .   .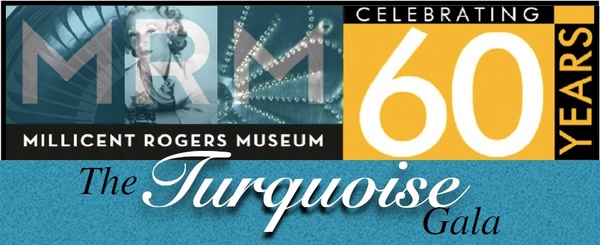 Millicent Rogers Museum's
To be held Saturday, August 20th
At the Sagebrush Inn & Convention Center
Tickets are $150 per person and include dinner, drinks, live entertainment, and exclusive bidding on featured auction items.
   To purchase your seats visit our website or call 575.758.2462
____________________________________
Forty-Two Art Studios Plus Ten New Artists on the 2016 Edition 
of the Santa Barbara Studio Artists Annual Open Studios Labor Day Tour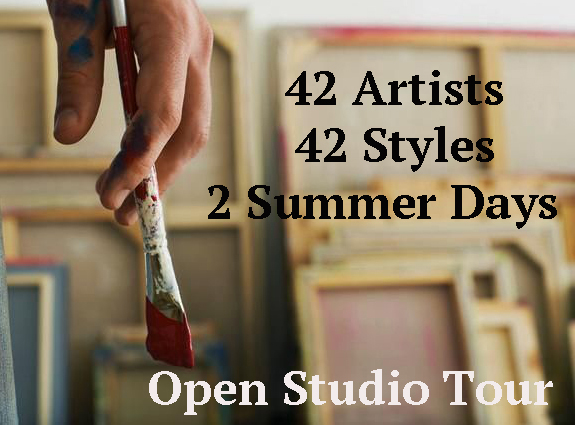 This year there is a record number of art studios open to the public to mark the 15th anniversary of the Santa Barbara Studio Artists Open Studios Tour on Labor Day weekend, Saturday & Sunday, September 3 & 4, 2016.   On Friday, September 2, there will be an artist's reception at The Corridan Gallery on Milpas Street from 5 - 8 pm.  William Sansum Diabetes Center will be the beneficiary of all admission tickets sold. 
Art aficionados will have a bevy of choices on this year's SBSA Open Studios Tour - never before have this many SBSA members opened their ateliers to the public. For two days only, a magical opening in the universe occurs on the culminating weekend of the summer from 11am to 5pm on September 3 + 4. Most of the studios are in Santa Barbara, and a few others in Montecito and Goleta.   Last year, SBSA participating artists sold a whopping  $90K in art to patrons.  Visitors from all over the U.S. as well as international locales have taken the tour. 
SBSA Open Studios Tour is a uniquely clever way to see one of the top travel destinations in the world. You'll find some studios tucked away in wooded areas, others are carved into the hillsides of the "American Riviera" as well as adapted rooms inside their homes, or garages, and in some surprising downtown residential neighborhoods. Plus, for the first time, the up and coming Funk Zone is included on the tour.  This is an insider's look at the area and the artists who live here. 
Dorothy Churchill-Johnson, board president stated, "Since the 19th century Santa Barbara has attracted great artists from all over the world… they are changed by its peaceful beauty. The 'Santa Barbara School,' while highly sophisticated, is characterized by less jarring urbanism, less striving for e dernier cri (the latest trend), and more reverence for beauty, even among its most intellectual practitioners."   
Your ticket purchase this year goes to the SBSA beneficiary, Sansum Diabetes Research Institute that is dedicated to improving the lives of people impacted by diabetes through research, education and care.
Tickets for the Open Studios Tour are available online at:
www.santabarbarastudioartists.com
.
  Adults are $20; Buy two or more for $15 each and children 12 and under are free.   
The art adventure begins at the Corridan Gallery located at 125 N. Milpas Street on Santa Barbara's Eastside, where art lovers can plan their itinerary.  One month before the Open Studios Tour, August 5 to Sept. 4 the Corridan Gallery hosts an exhibition with one work from each of the artists who are participating in this year's edition to assist in planning your personal tour.  The gallery was once a home, which makes for a very intimate experience on one of the fastest rising streets in Santa Barbara - Milpas.  Plan to have lunch or dinner nearby too!
More details will be found on the SBSA Facebook page, as the Labor Day Weekend gets closer. Learn more about all the SBSA artists, the awards their work has garnered, along with the commissions and sales, to public and private collections here:
https://www.facebook.com/SantaBarbaraStudioArtists
.
Want to get a better idea of what the SBSA Tour holds?  
HOW TO DO THE WEEKEND IN THREE EASY STEPS:
Every page has a button on it to buy tickets to make it really easy.
2) Pick up your tickets and map at the Corridan Gallery on Milpas Street (starting August 12).  See the exhibit and choose where you want to go. 
3) Have Fun! Traversing one of the TOP travel destinations in the world. We guarantee you've never seen Santa Barbara in this artistic light before. 
About the beneficiary -- 
William Sansum Diabetes Center
Dr. William D. Sansum, who brought renown to Santa Barbara in 1922 as the first physician in the U.S. to produce and administer life-saving insulin to patients with diabetes, founded the non-profit organization in 1944.
Today, under the leadership of Ellen Goodstein, the William Sansum Diabetes Center remains an extraordinary place, where research, education and care have improved the lives of people worldwide who are impacted by this serious disease.
It is our intention to use our past and present accomplishments to guide us into the future – to tap into the energy and commitment that made the William Sansum Diabetes Center what it is today – a worldwide leader in diabetes research, education and care.  
The purpose of SBSA is to promote the interests of professional artists working in Santa Barbara and to increase public awareness of Santa Barbara as an important destination for art and culture.
____________________________________________________________________
Food Book Bites  . . .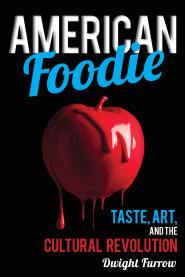 American Foodie - Taste, Art and the Cultural Revolution by Dwight Furrow is a great read that will make you laugh out loud at the truth in his view of what we considered chic food of the day, as well as give you an awareness of now trends. I really enjoyed his take on food preparation and consumption as an art form and one of life's true pleasures. Visit www.rowman.com.
$36.00 US  $24.95 Europe
---