BOOK BITES JULY 2008
Traveling and Vacationing provides a great opportunity to catch up on all the books you have been longing to read. Please peruse our archive of BookBites issues to find some great reads for summer, and check out the books for July.
---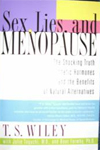 SEX, LIES, AND MENOPAUSE                                                                                  
by T.S. Wiley with Julie Taguchi, M.D. and Bent Formby, Ph.D
This book is a shocking look at the effects of synthetic hormones and benefits of natural alternatives. This is a subject that women of all ages should not ponder lightly, and should address before it is upon them. This is a very important book for every women to read, and is filled with information to help you learn how to handle menopause for yourself with a natural approach. Visit: www.harpercollins.com.
---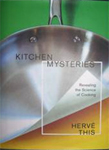 HERVE THIS KITCHEN MYSTERIES
Translated by Jody Gladding
Kitchen Mysteries, Revealing the Science of Cooking, Herve This gives readers a first hand look at the scientific investigation of culinary practice. Herve is an international celebity and founder of molecular gastronomy. His book deals with understanding the physiology of taste, explaining the orchestration of taste, odors, colors, consistencies, and the other sensations that affect a delicate balance of ingredients. His approach to food is interesting and educational, and is considered to have changed the course of cooks around the world. Visit:www.columbia.edu/cu/cup.
---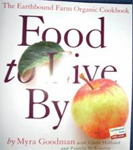 FOOD TO LIVE  BY
Myra Goodman shares a milieu of outstanding recipes developed over the years she has been operating Earthbound Farm in Northern California. Food writers Linda Holland and Pamela McKintry co-authored the book with Myra. Renownede chef John Ash said "I love the recipes-they are delicious." Personally, I love what Myra and her husband Drew have done at Earthbound, and every recipe I've tasted there has been outstanding. The recipes are easy to follow, and guaranteed to please. Visit:www.workman.com. 
---