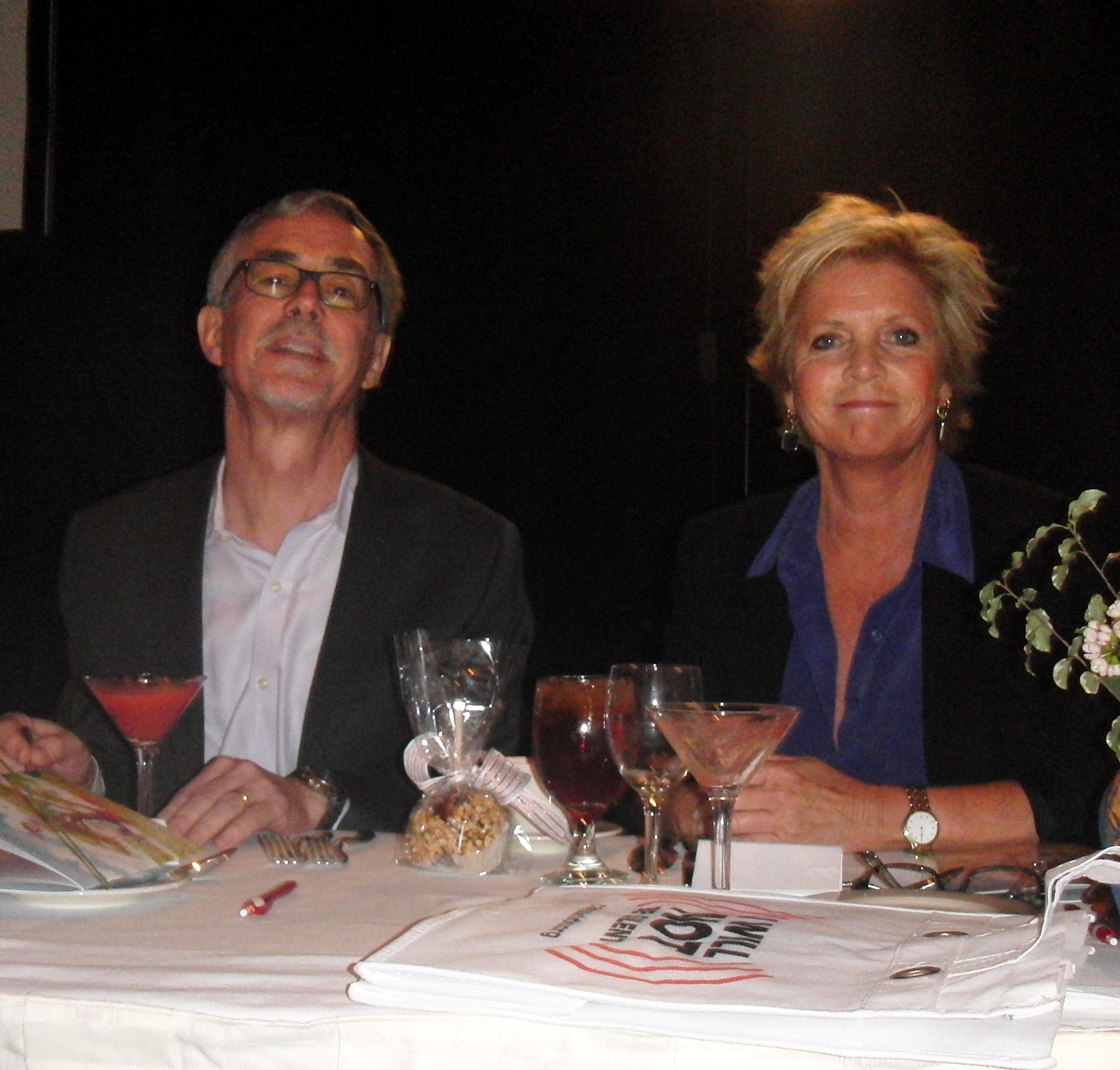 Interviewer Tom Weitzel and Author Meredith Baxter
26th CALM LUNCHEON BEGINS A NEW CHAPTER
Authors Honored at Annual Santa Barbara Fundraiser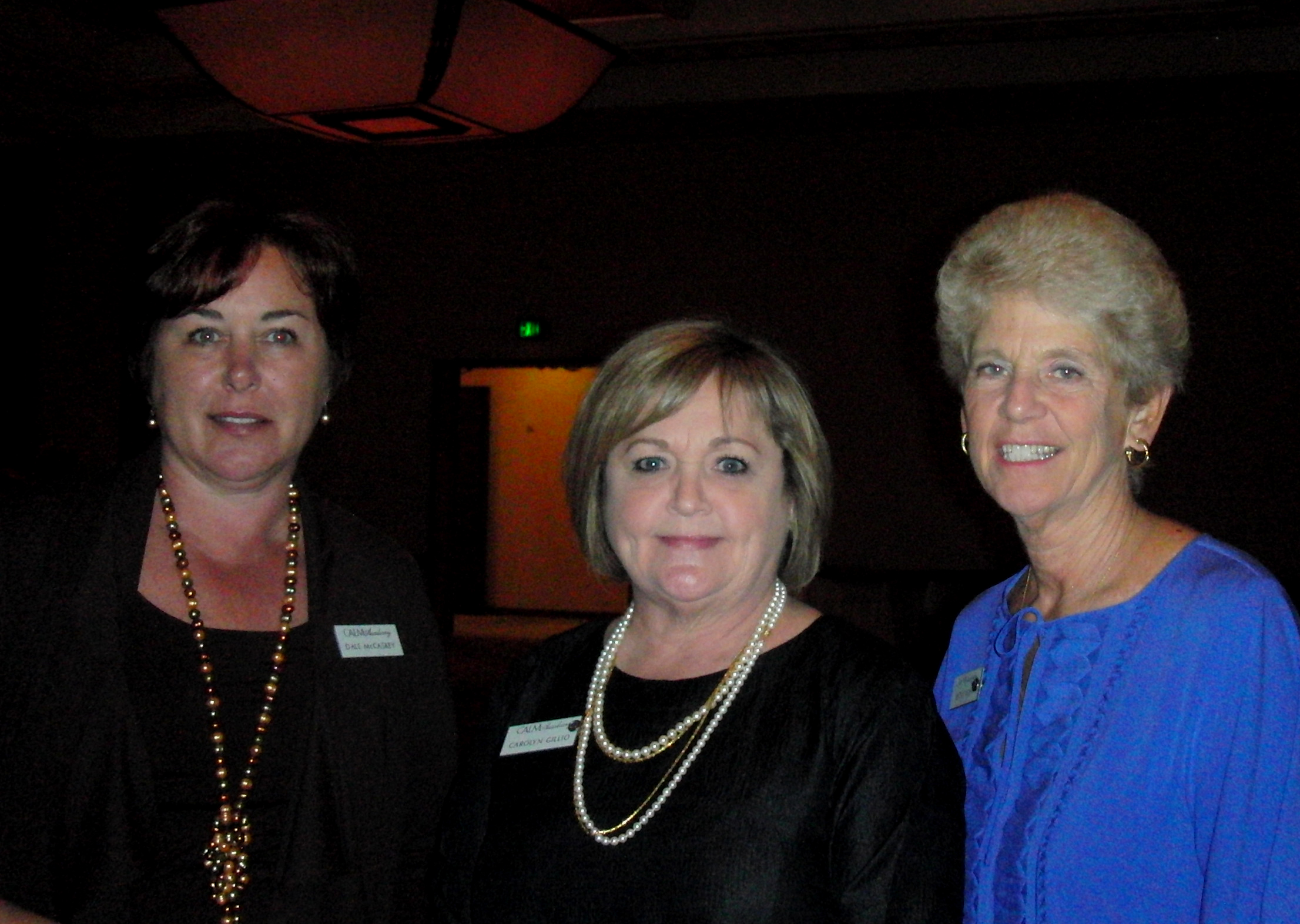 The CALM Annual Celebrity Authorsí Luncheon at Fess Parkerís Double Tree Resort,
presented by the CALM Auxiliary and lead by new co-chairs Becky Cohn and Carolyn Gillio, featured interesting and entertaining interviews with authors Meredith Baxter, Jenna McCarthy, Greg Meng and Simon Tolkien. Interviewers Debby Davison and Tom Weitzel put the authors on the hot seat with to-the-point questions. Andrew Firestone was a fantastic Master of Ceremonies.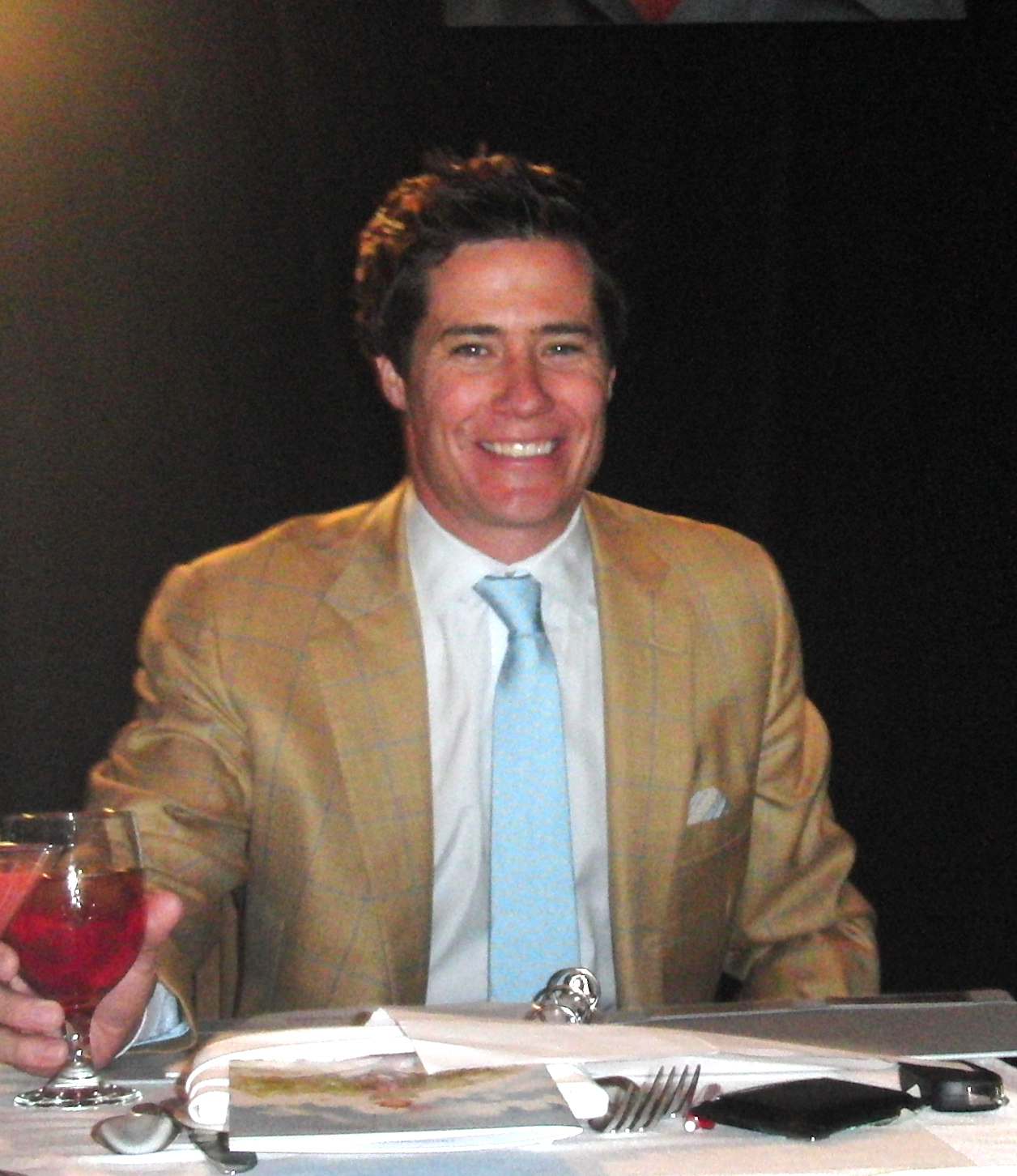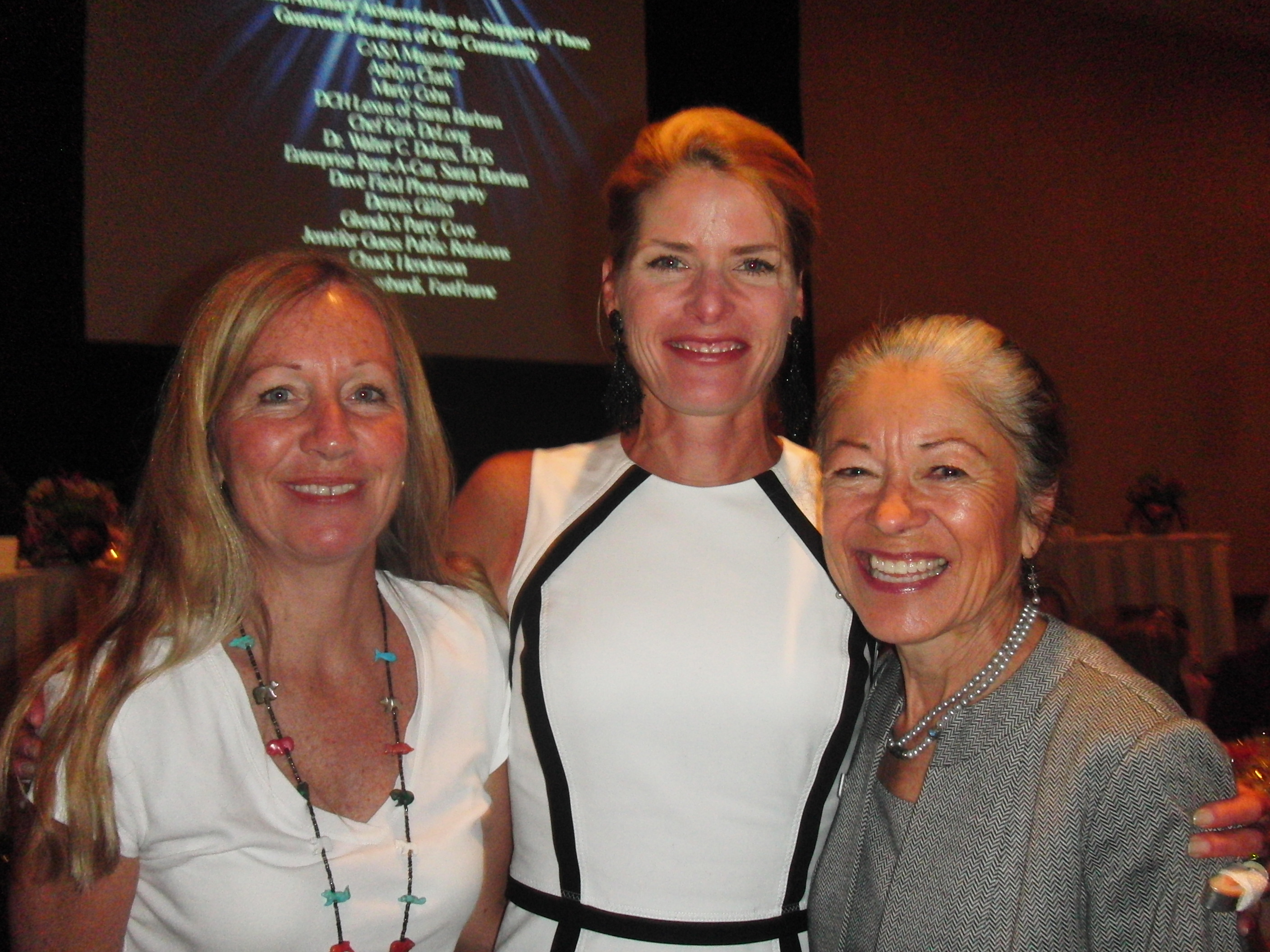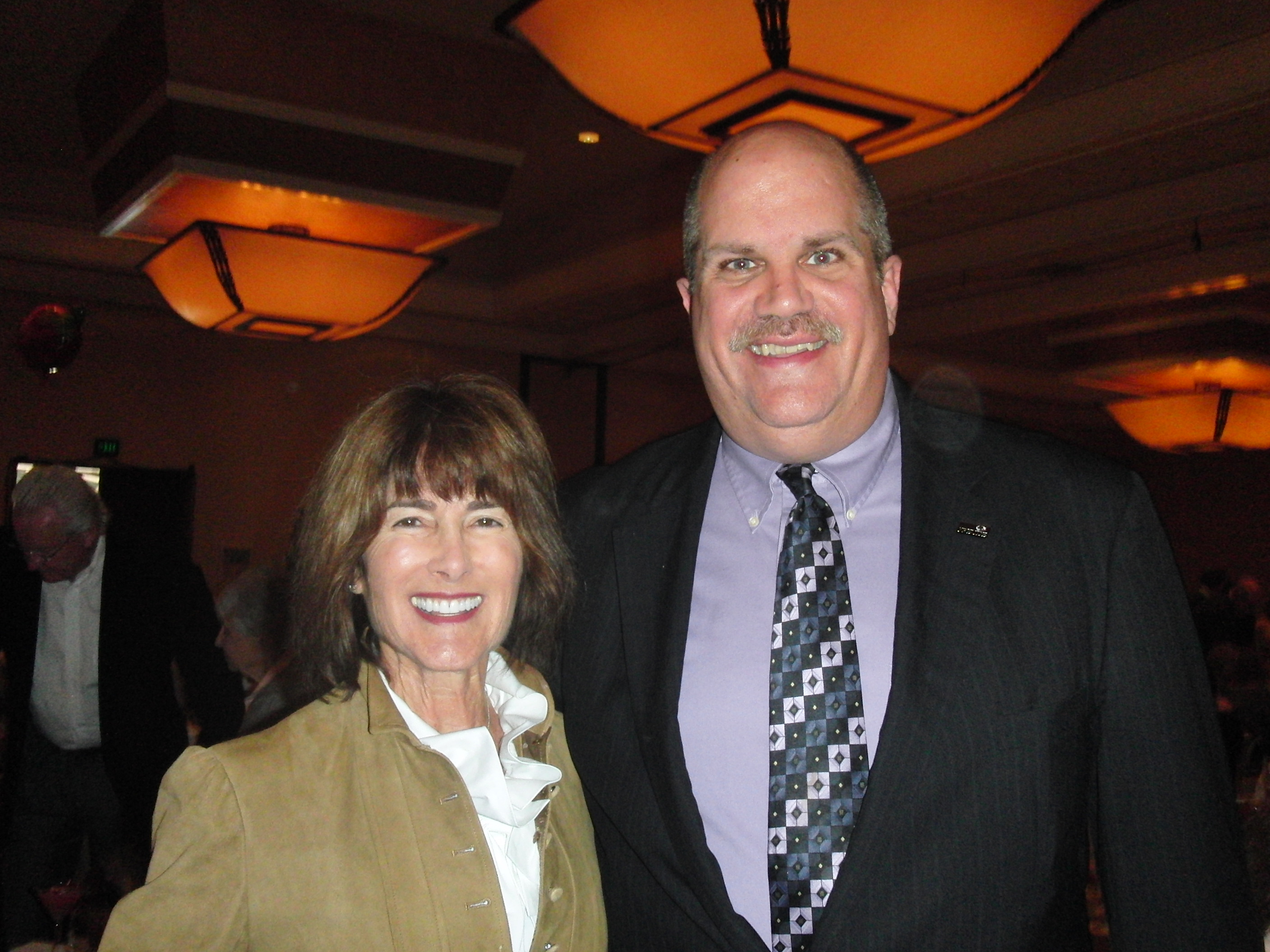 The adjacent ballroom featured books for sale and personal introductions to authors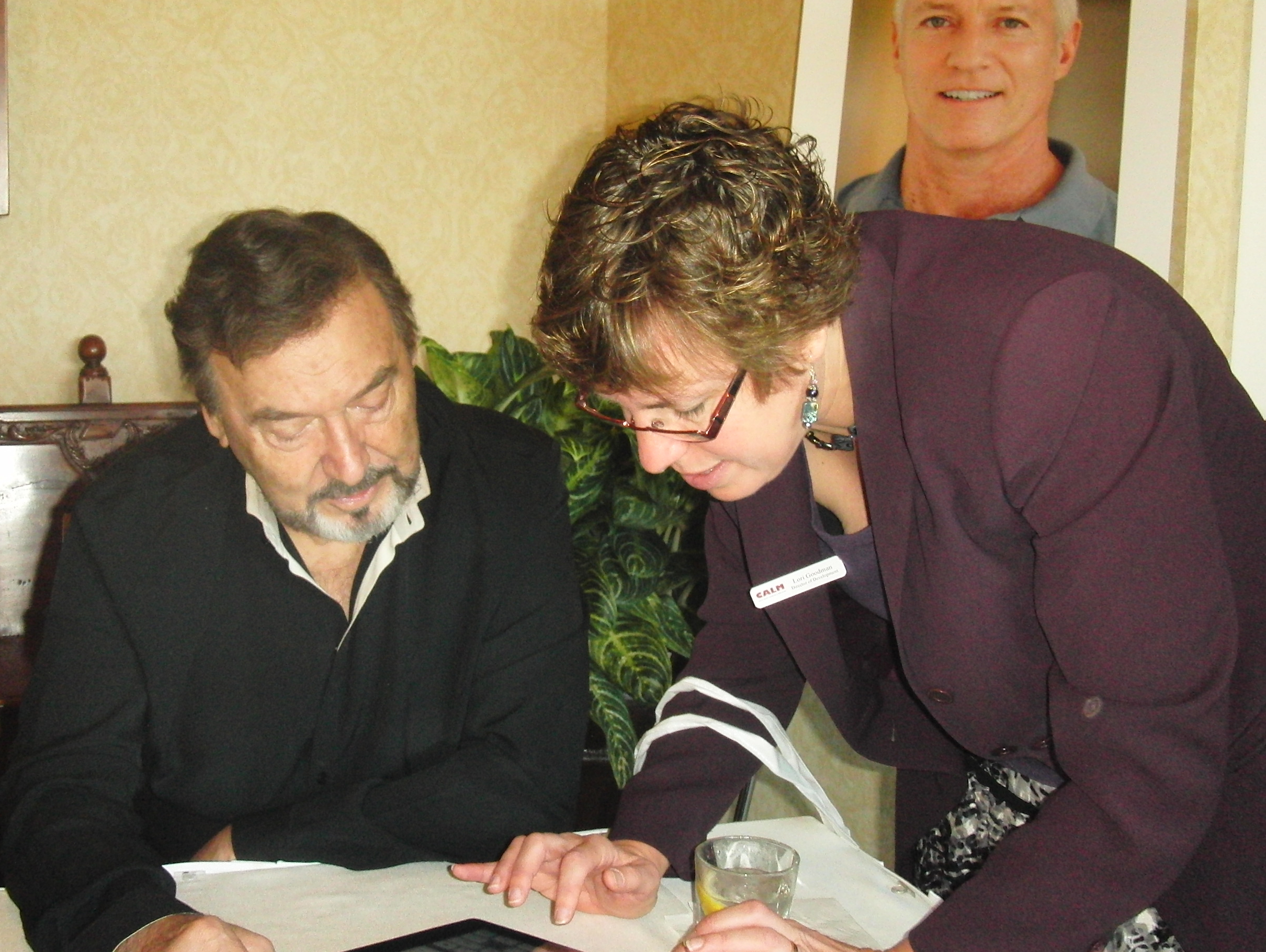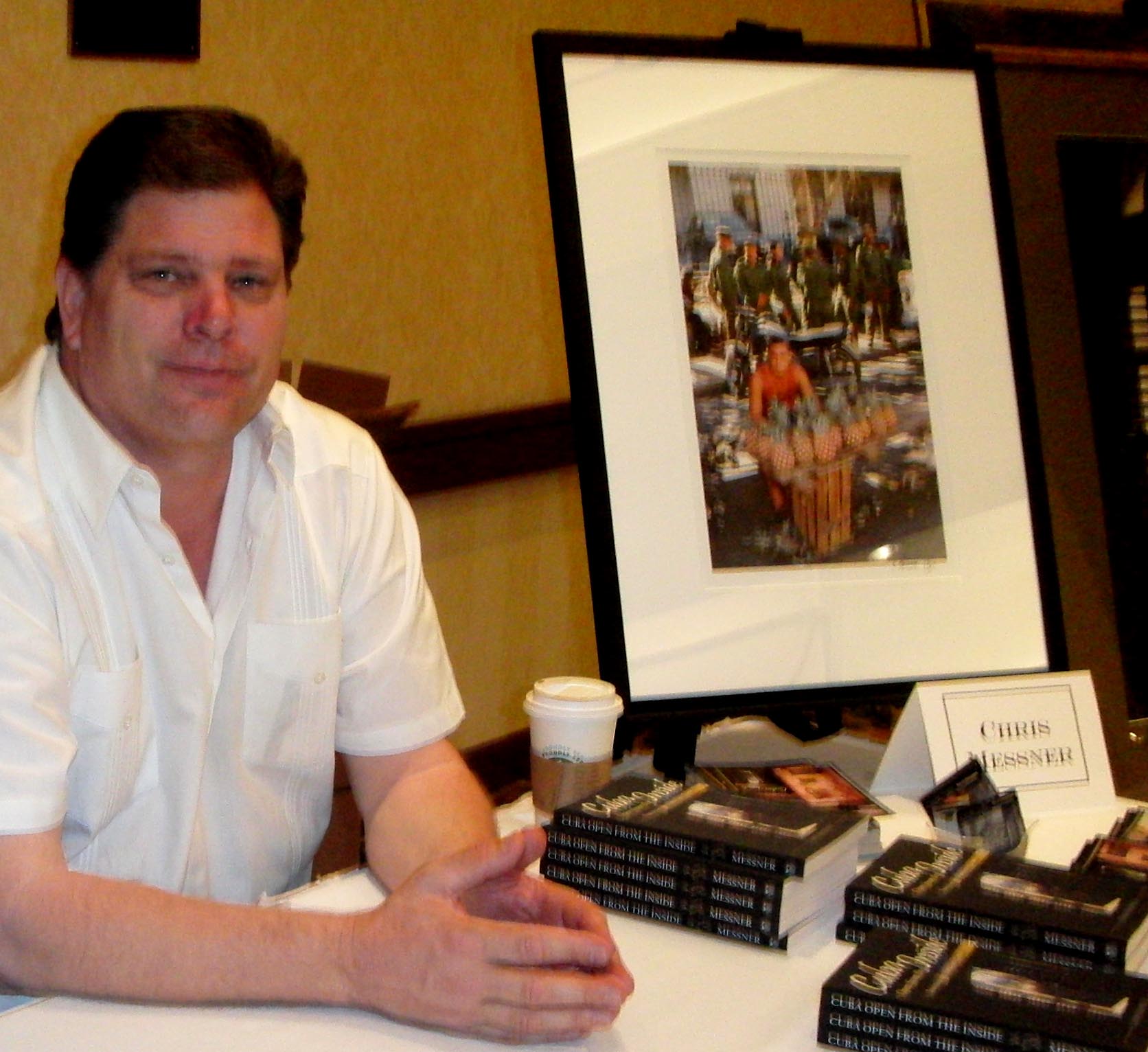 Michael Brown You Are a Gift to the World: Blessings from My Mom, Dr. LeeAnne Del Rio The Loving Divorce: A guidebook for divorcing parents, Vickie Jenkins Mammograms, Mstectomies, and Mom's Apple Pie, Mandy Kahn & Aaron Rose Collage Culture, Examining the 21st Century's Identity Crisis, Sheila Lowe Last Writes: A Forensic Handwriting Mystery, Claudia Hoag McGarry My Aries Secrets, Chris Messner Cuba Open from the Inside: Travels in the Forbidden Land, Michel Nellis & Karen Ramsdell, With Their Eyes Turned Skyward, Ed Nordskog, Torchered Minds, Bill Poett, ABC's of Peak Performers, Patricia Selbert, The House of Six Doors, Karen Lee Stevens, Animals Have Feelings Too!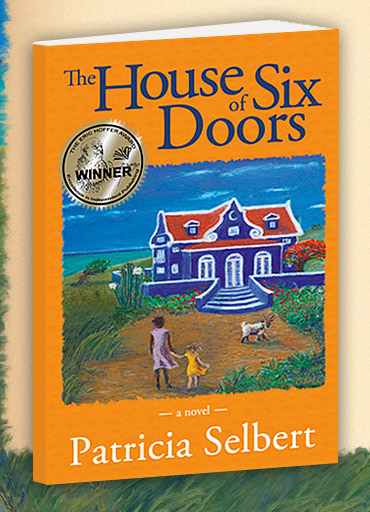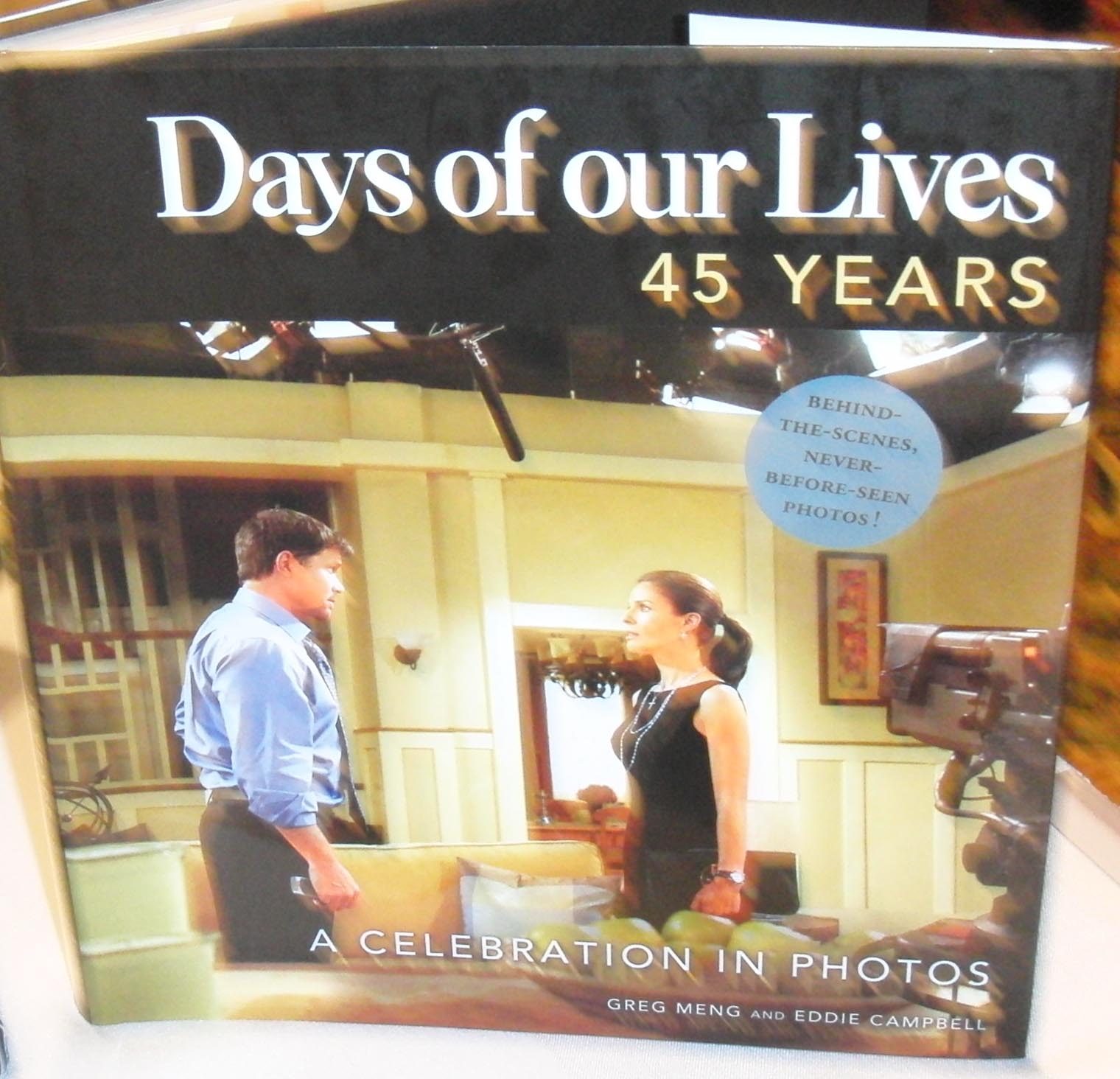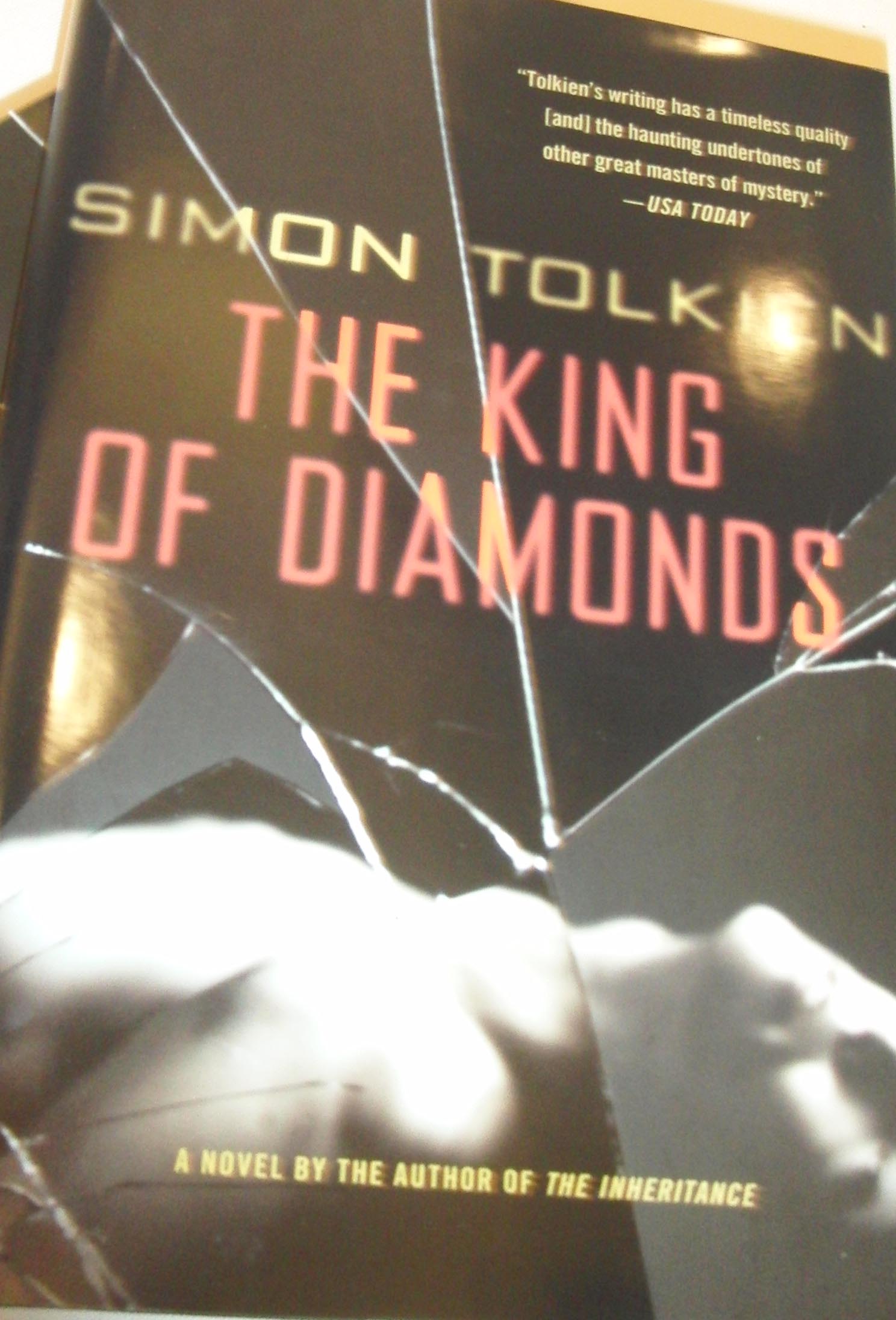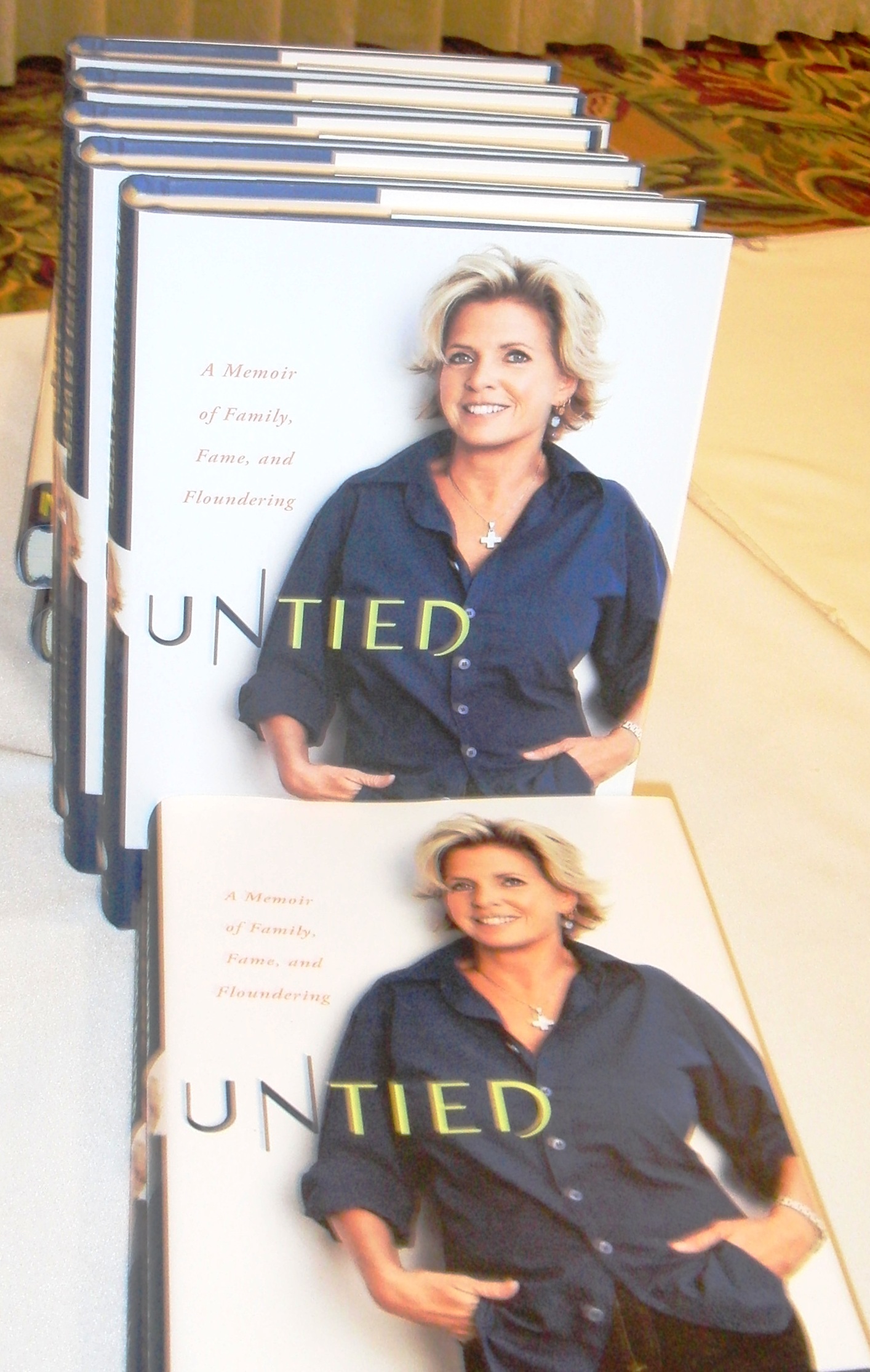 The 2012 Claire Miles Award was presented to Steve and Cindy Lyons for their service and dedication to CALM by co-chair Becky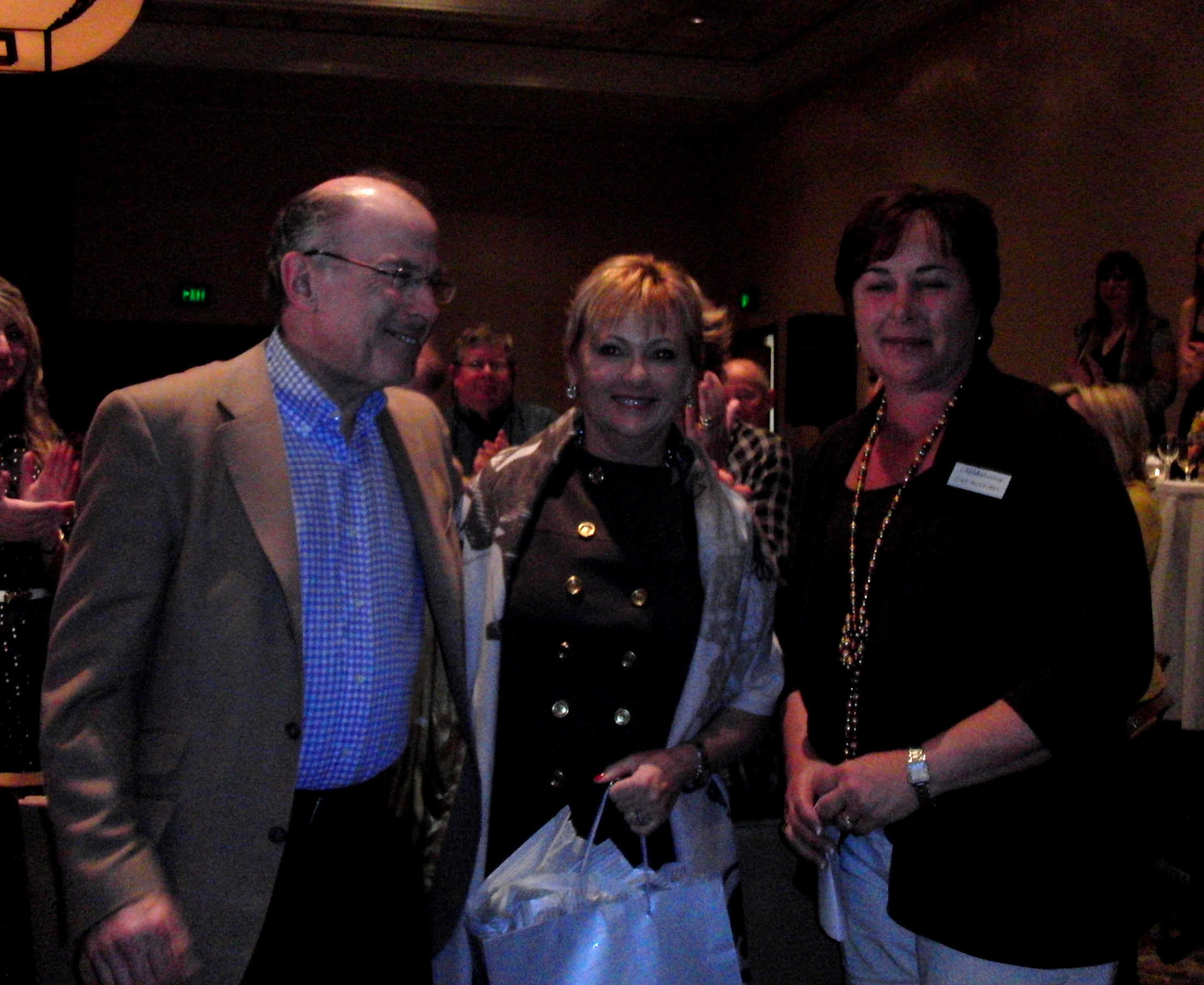 Cohn, and the opportunity drawing of wonderful gift baskets from local businessí brought cheers from delighted winners. CALM was founded in 1970, and since 1986 CALM Auxiliary women have raised over one million dollars to help children and their families recover from the devastation of child abuse. For information or donations visit www.calm4kids.org.
---