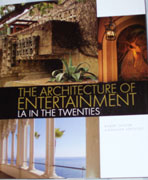 THE ARCHITECTURE OF ENTERTAINMENT
LA in the Twenties
by Robert Winter and Alexander Vertikoff
A pictorial history of some of the most beautiful building designed in the 1920's in Los Angeles, includes buildings that are now coveted by locals and visitors alike. Visit: www.gibbs-smith.com.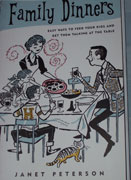 FAMILY DINING
Easy Ways To Feed Your Kids And Get Them Talking At The Table
by Janet Peterson
A collection of recipes from coast to coast to inspire Family Dinners. Making it simple and making it fun is key. Visit: www.gibbs-smith.com.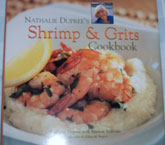 Nathalie Dupree's SHRIMP & GRITS Cookbook
by Nathalie Dupree with Marion Sullivan,
photos by Chris M. Rogers
Southern cooking legends take shrimp and grits to a whole new level in the amazing new cookbook. Recipes include BLT Shrimp and Grits; Short-Cook Shrimp and Grits; New Orleans-Style Grits Cakes with shrimp and Tasso; plus a section of recipes for using grits in breads, crackers and desserts. Visit: www.gibbs-smith.com for additional information.