BOOKBITES DECEMBER 2008
---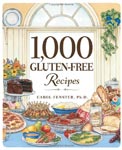 1,000 GLUTEN-FREE RECIPES
by Carol Fenster, Ph.D.
This is like getting 5 cookbooks in 1 - Breakfast, lunch, pastas, main courses, cookies, cakes and much more! For people who need gluten-free this is perfect for special holiday meals and treats.
---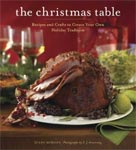 THE CHRISTMAS TABLE
Recipes and Crafts to Create
Your Own Holiday Tradition
by Diane Morgan
Everything you need to create a completely beautiful Christmas from beginning to end is in this book. Food, decorating, helpful hints, menus, recipes, gift ideas, etc. Visit: dianemorgancooks.com.
---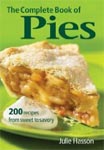 The Complete Book of Pies
200 recipes from sweet to savory
by Julie Hasson
This is a pie makers dream come true. Endless delicious pie recipes to try on your friends and family for the holidays. visit: www.juliehasson.com.
---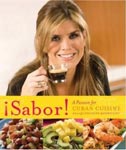 SABOR!
A Passion for CUBAN CUISINE
by Ana Quincoces Rodriguez - forward by Marilyn Milian
Sabor is flavor in Spanish, and this delightful book is filled with flavorful and colorful foods that encompass the state of mind and way of life that is Cuban. This is Cuban cuisine shared with feisty flair by the author who shares her familoy classic dishes from Cuba.
Visit: www.runningpresscooks.com.
---