EVERYBODY LOVES PIZZA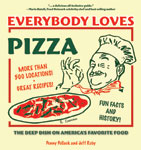 This wonderful book, written by Penny Pollack and Jeff Ruby, on the history of Pizza is filled with the story of how pizza came to America in 1872, and was presented on Spring Street by Neapolitan, Gennaro Lombardi. Cities across the country are covered as the story of pizza in America unfolds, including how Wolfgang Puck blew people away with his bold eclectic presentations, and the inception of California Pizza Kitchen. If you love Pizza, you will love this fun and informative book. Mangia Bene! For additional information visit www.emmisbooks.com.

DRIVING FORCE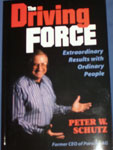 Former Auto CEO Shares his wisdom on success in the 21st Century. For information visit www.drivingforce.com.
SAY GOODBYE TO STUBBORN SIN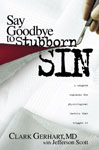 A new look at an old topic in a new attractively packaged book.

THREE GUYS FROM MIAMI COOK CUBAN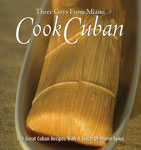 A Hundred Great Cuban Recipes With a Touch of Miami Spice
by Glenn Lindgren, Raul Musibay and Jorge Castillo. Cuban food is the rage, and hot new Cuban restaurants are opening across the country, highlighting the wonderful run-and-lime flavored mojito, which became the most popular drink at the W Hotel's in Los Angeles from the moment it hit the bar at the opening of their Latin inspired restaurant.
Cuban food and the long process of creating, collecting, and refining recipes has been a twenty-year project of the authors of this cookbook, who are also brothers-in law. According to co-author Glen Lindgren, "you don't have to be Cuban to prepare and enjoy these delicious recipes - if a Swedish guy from Minnesota can cook Cuban food, anyone can!"