Anne Willan, founder of École de Cuisine La Varenne and acclaimed cookbook author, has received both the Jane Grigson Award for distinguished scholarship and depth of research and the Culinary History Cookbook Award from the International Association of Culinary Professionals (IACP) at the association's 35th-annual conference in San Francisco on April 9, for her and husband Mark Cherniavsky's book The Cookbook Library: The Cooks, Writers, and Recipes That Made the Modern Cookbook (University of California Press 2012). Both awards recognize a cookbook that is distinguished by a variety of criteria, including the presentation and writing of recipes, editorial context and writing style, research and scholarship, design layout, overall quality, creativity, and excellence.

This year's conference, "Dirt to Digital: Real Food in a Virtual World", brought together chefs, cooking teachers, cookbook authors, journalists, food photographers and food marketers from around the world. "I am so honored and humbled to receive this award" said Willan. "This book has been a labor of love, and I can say without hesitation that this award has been one of the greatest achievements of my career". The Cookbook Library: The Cooks, Writers, and Recipes That Made the Modern Cookbook, is based on Anne and her husband Mark Cherniavsky's extensive antiquarian cookbook collection, and was also awarded the Hall of Fame Award at the 2013 Gourmand Book Awards and Paris Cookbook Fair and was recently nominated for a 2013 James Beard Award.

Anne Willan has had an extraordinary career in the culinary arts and is recognized as one of the world's preeminent authorities on French cooking. She founded École de Cuisine La Varenne in Paris in 1975. Anne's accolades include the IACP Lifetime Achievement Award, James Beard Award, and Bon Appétit Teacher of the Year Award. Willan is also the author of more than 30 cookbooks. Notable titles include La Varenne Pratique; the 17-volume Look and Cook series; and The Country Cooking of France, which won two 2008 James Beard Foundation Book Awards. Anne is also working on a memoir, to be published in Fall 2013 by St. Martin's Press. Born in Newcastle, England, Anne now divides her time between Santa Monica, California and France. For more information about Anne, her books, and La Varenne, please visit www.lavarenne.com. You can follow Anne on Twitter@AnneWillan.

About the International Association of Culinary Professionals (IACP): IACP is a not-for-profit professional association that provides continuing education and development for its members who are engaged in the areas of culinary education, communication or in the preparation of food and drink. The worldwide membership of more than 2,000 encompasses 45. This diversity not only offers unique insight into the world's cuisines, but also provides excellent networking opportunities. IACP's vision is to be an international forum for the development and exchange of information, knowledge and inspiration within the professional food community worldwide.
___________________________________________________________________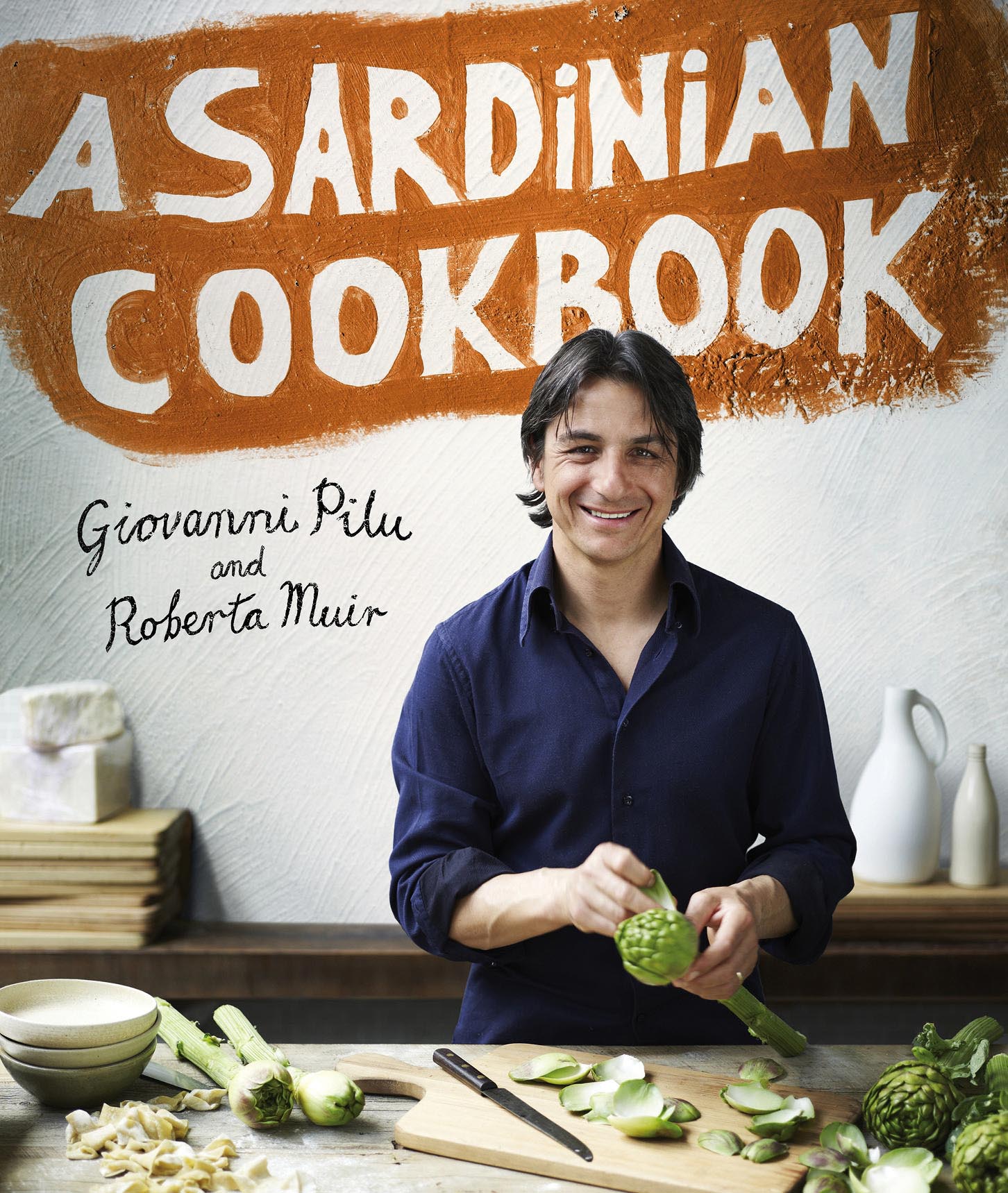 The People Choose Sardinia
The only Australian cookbook to make this year's list of finalists,A Sardinian Cookbook by Giovanni Pilu and Roberta Muir (Lantern/Penguin, 2012), won the People's Choice Award at the International Association of Culinary Professionals Cookbook Awards in San Francisco this week (9 April).
A Sardinian Cookbook was one of 3 finalists in the International category along with Jerusalem: A Cookbook by Yotam Ottolenghi, Sami Tamimi (Ebury Publishing (UK)/Ten Speed Press (USA) andBurma: Rivers of Flavor by Naomi Duguid (Artisan Books, a division of Workman Publishing).
Chef Giovanni Pilu said: "We were stoked even to make the list of finalists. And given thatJerusalem, which won our category, also won best overall cookbook - we can't be too ashamed of that defeat. We are honoured and humbled to take out the People's Choice Award."
A Sardinian Cookbook, Giovanni Pilu's first cookbook celebrates the unique flavours of his homeland prepared in the distinctive Sardinian style. Featuring recipes like Chicory with Citrus, Nettle Taglioni with Pecorino, Black Pepper and Guanciale, his famous slow-roasted suckling pig and delicious Sardinian desserts such as Seadas, it is an authentic and fascinating introduction to Sardinian food and culture, where hospitality is fundamental and no meal is complete without cheese and bread on the table. Sardinians have always foraged for ingredients in the mountains and forests: fennel, asparagus, chicory, nettles, chestnuts, berries and honey. Rabbit and wild boar are still hunted in the traditional and time-honoured manner. Sardinian cuisine is flavoured with the wild herbs that grow everywhere on the island: bay leaves, juniper berries, mint and sage, as well as the characteristic Sardinian myrtle.
Giovanni Pilu was born in Sardinia and arrived in Australia in 1992, 20 years old and full of enthusiasm and passion for the unique flavours of his homeland. At his restaurant, Pilu at Freshwater, on Sydney's northern beaches, he uses authentic products imported from Sardinia combined with fresh local produce to prepare a refined and innovative menu that still maintains the traditions of his distinctive region. Giovanni opened Pilu at Freshwater with his wife, Marilyn Annechini, in 2004 and has maintained a two-hat rating inThe Sydney Morning Herald Good Food Guide ever since.
Roberta Muir manages Australia's leading cooking school, Sydney Seafood School at Sydney Fish Market. She holds a Master of Arts degree in Gastronomy from the University of Adelaide, and is the author of theSydney Seafood School Cookbook and 500 Cheeses. She also assisted chef Janni Kyritsis with his cookbookWild Weed Pie.
A Sardinian Cookbook by Giovanni Pilu and Roberta Muir with photography by Anson Smart is published by Lantern/Penguin  RRP $49.99 - ISBN ISBN-13: 9781921382598.
__________________________________________________________________________
KATIE COURIC
The BEST ADVICE I EVER GOT Lessons from Extroadinary Lives
 The reviews on this book are fantastic. I will be reading it before Mother's day and will insert my two cents worth when I'm finished.   BC
xx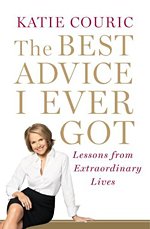 The Best Advice I Ever Got: Lessons from Extraordinary Lives. By Katie Couric. 288 pages. Random House. $26.
"I hope you'll find these words as compelling, fun to read—and, yes, wise—as I have. And, wherever you are in your journey, I hope you'll feel inspired to share your own." –Katie Couric
---------------------------------------------------------------------------------------------
AMANDA KNOX TELL HER SIDE OF THE PERUGIA NIGHTMARE. BOOK IS NOW AVAILABLE IN BOOK STORES. Amanda's April 30th interview with Diane Sawyer can be seen on ABC news.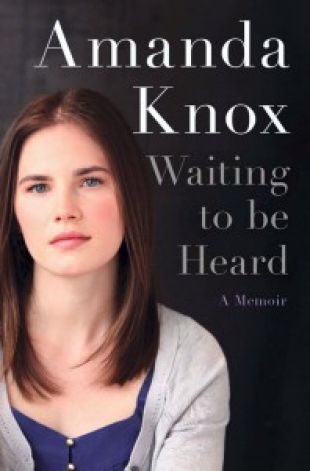 ---