BOOKBITES  .  .  .
1,000 Foods To Eat Before You Die: A Food Lover's Life List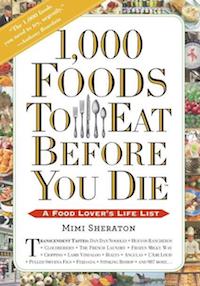 Mimi Sheraton
Workman
Former New York Times restaurant critic Mimi Sheraton has compiled an epic list of her favorite dishes, restaurants, cuisines, ingredients and more from around the world. Consider it an epic to-do list, compiled over a lifetime of eating and traveling. Sheraton spoke with Eater about the book, calling it "a jigsaw puzzle that when put together gives you an idea of what the world eats."
White Heat: 25th Anniversary Edition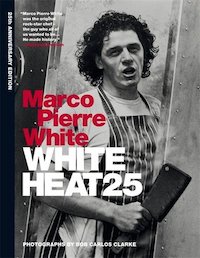 Marco Pierre White
Mitchell Beazley
Forget Kitchen Confidential: London chef Marco Pierre White's account of life in the kitchen is the classic bad boy chef pirate memoir. Here it gets an update for the 25th anniversary of its publication: this edition is amped up with new photography and essays by the likes of Confidential author Anthony Bourdain, UK chef and sweary tv person Gordon Ramsay, Momofuku master David Chang, and many more.
New York in a Dozen Dishes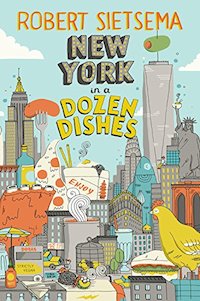 Robert Sietsema
Houghton Mifflin Harcourt
Eater's own Robert Sietsema takes a look at twelve dishes that exemplify the New York dining experience. From "hipster joints in Williamsburg [to] the history of New York–style pizza [to] egg foo young and the endangered 'American Chinese' cuisine," the book paints a multicultural portrait of New York through its food.
All available at Amazon.com.
____________________________________________________________________
For an escape to Italy writing adventure look into:
USA: 20 Park Plaza, #400, Boston, MA 02116, USA
---