BOOK BITES
GOOD READS FOR NOVEMBER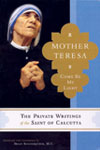 Mother Teresa
Come be My Light
by Brian Kolodiejchuk, M.C.
This collection of private writings and reflections, most of which have never been made public, is a moving chronicle Mother Teresa's spiritual journey, including her darkest moments of desolation. These letters have been compiled by a friend, Father Brian Kolodiejchuk, M.C., the postular for her cause for sainthood and director of the Mother Teresa Center. She emerges from her letters as a classic.
To order visit: www.ignatius.com.

---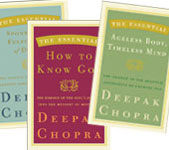 Coming Soon from Deepak
We're excited to announce the publication of the Essential Deepak Chopra Series, a new book series that presents the fundamental principles of Deepak's most well-loved and life-transforming works. The first three titles in the Essential Series―Ageless Body, Timeless Mind, How to Know God and The Spontaneous Fulfillment of Desire―will be available Oct 30th. Visit: www.Chopra.com.
---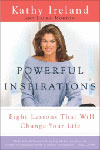 Powerful Inspirations
Eight Lessons That Will Change Your Life
Written by Kathy Ireland
Random House Book
---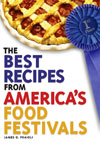 The Best Recipes from America's Food Festivals
Author: James O. Fraioli, Santa Barbara County
Festivals span throughout all four seasons, celebrating food in all shapes, sizes and flavors. The Best Recipes from America's Food Festivals offers the reader a culinary tour of the United States and provides:
Over 200 of the best recipes from America's food festivals
Recipes with easily-accessible ingredients
Simple instructions which can be executed in one's own home
A culinary exploration of America's diverse food heritage
Tips and pointers for attending food festivals
ISBN: 978-1-59257-664-7, $16.95, Visit:www.amazon.com
---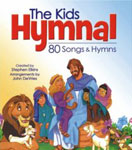 The Kids Hymnal: 80 Songs & Hymns
Hendrickson Worship www.christianbooks.com









---
These nifty items will help with any reading or writing job. They are available through www.everydayinnovations.com.

Booksling
Features & Benefits
Attaches up to 2 pens, highlighters or pencils to your book*.
Integrated ribbon provides an optional bookmark you'll never lose.
High quality woven elastic stretches 7.5-12" to fit most mid-to-large books.
Elastic can also be used as a bookmark or stretched around the entire book to keep it closed.
Thoughtful design allows your book to maintain a thin profile so it can be stored flat on a bookshelf or in a backpack.
Works on hard and soft cover books.
Great for clipboards too!
*Works best with non-rubberized writing instruments.
PicoPads


Everyone has an office desk, kitchen drawer or stationery cabinet full of pens, notebooks and paper pads. Sure, they come in handy at home and work, but how many times have you found yourself on-the-go and in need of something to write with? You either have a pen and no paper, or the back of a receipt and no pen. From social situations to random thoughts that need to be captured, those crazy days of being unprepared are over. Introducing PicoPad® Wallet Notes®: a tiny pen and a pad of tacky notes contained in a stylish case, all of which conveniently fits in your wallet.