KATIE COURIC
The BEST ADVICE I EVER GOT Lessons from Extroadinary Lives
 The reviews on this book are fantastic. I will be reading it before Mother's day and will insert my two cents worth when I'm finished.   BC
My two cents worth is go buy this book to feel instantly inspired and encouraged to do and be the best you possible. I LOVE THIS BOOK!!!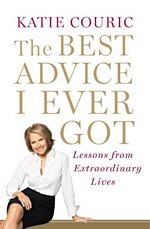 The Best Advice I Ever Got: Lessons from Extraordinary Lives. By Katie Couric. 288 pages. Random House. $26.
"I hope you'll find these words as compelling, fun to read—and, yes, wise—as I have. And, wherever you are in your journey, I hope you'll feel inspired to share your own." –Katie Couric  __________________________________________________________________
MY GREEK ISLAND HOME  by Claire Lloyd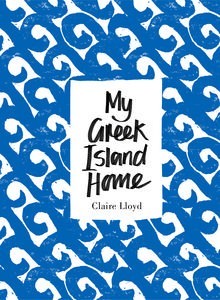 Australian born artist, designer and photographer Claire Lloyd went from an amazing life and career in London to a respite in Lesvos Greece where she found a sense of peace and the return of her creative drive. 
Join her on this wonderful adventure and share her Joy.
www.clairelloyd.com, www.penguin.com Hardcover $50.00.
_________________________________________________________________ Special Event in San Francisco - Travel Italy Authors Share Secrets                                    
Passport to Italy: How to Make Your Italian
Travel Dreams Come True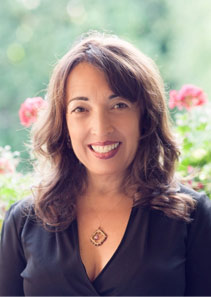 Sunday, June 23, 2013 4:00 pm
Le Donne d'Italia presents a panel of experts to give advice for trip planning, packing, budgeting and off-the-beaten track gems.  The panel is moderated by Jennifer Consalvi and panelists include author Susan Van Allen, author Angela K. Nickerson and trip planner Madeline Jhawar. Presentation will be followed by book sales, signings and reception.  Event is free, however space is limited. Reservations are required.  Please call 415.673.2200
Note: Susan Van Allen is a Los Angeles based writer who I have traveled with in Italy. You will find her books very helpful and fun to read. Visit: www.susanvanalllen.com.
Bonnie Carroll, LBN Publisher
---