BOOKBITES   .   .   .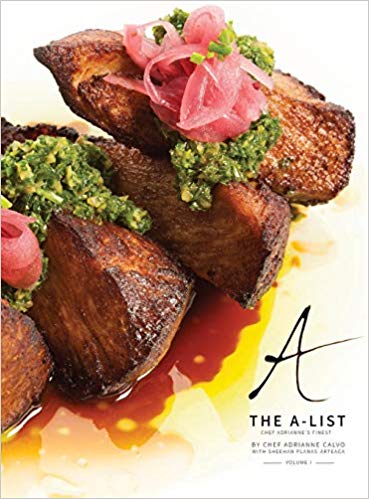 CHEF ADRIANNE CALVO -- THE A-LIST

Over the past decade, Chef Adrianne Calvo has established herself as a significant force to be reckoned with in the culinary world. Between her wildly successful restaurant, Chef Adrianne's Vineyard Restaurant and Wine Bar, and her slew of appearances and personal awards, she is starting to hit her stride right as The A-List is set to hit the shelves.
Both volumes of The A-List are filled with options for date nights, parties, or just a casual meal. From her miso drumsticks, to her umami marinated skirt steak, to her blueberry and white chocolate croissant bread pudding, fans of Adrianne's Maximum Flavor style will rejoice at the immense variety in her latest work. Volumes I and II also feature some of Adrianne's "Fundamentals," which are basic tips and tricks to take your cooking résumé to the next level.
There is something for everyone in the whopping 400 pages that encompass both volumes of The A-List. Its mesmerizing photography and sleek design will entice you in the beginning, but the clear and concise recipes will get you hooked on Maximum Flavor once you crack open The A-List. Chef Adrianne herself is incredibly excited for the release of her newest cookbook. As she puts it...
"The A-List has been a tremendous accomplishment for me and my team. I have been in this business for over a decade now, and I am ecstatic to be able to show the world some of the best recipes I have come across and created over the years. I hope all of my fans love the design and all-natural photos in these two books, but most importantly, the food!"
Make sure to keep an eye out for both volumes of The A-List as they land in a store near you, available in paperback, hard cover, and as an e-book!
About Chef Adrianne
As Executive Chef and Owner of Chef Adrianne's Vineyard Restaurant and Wine Bar, author, and television personality, Adrianne Calvo has built her career on the foundation of creating Maximum Flavor. She has an extensive inventory of recipes, with four cookbooks under her belt: Maximum Flavor (2005), Chef Adrianne: Driven by Flavor, Fueled by Fire (2008), #MaximumFlavorSocial (2014) and Play with Fire (2015).
While studying at Johnson & Wales University, she participated in more than 40 national competitions, earning first place in ten and runner-up in the others. Since graduating at the top of her class in 2004, Calvo transitioned into her professional career and became the youngest chef to work at the five-diamond Mandarin Oriental Hotel in Miami. There she had the opportunity to master her craft by working under Executive Chef Patrick Lassaque, who had been the executive pastry chef of the Ritz Carlton in Paris for twenty years.
Since opening in 2007, Chef Adrianne's Vineyard Restaurant and Wine Bar has taken its claim as one of the Top 50 Miami Restaurants, according to Yelp, Miami New Times Readers' Choice 2016 "Best Restaurant" and "Best Chef," as well as Thrillist's "Best Restaurants in Miami Right Now."
TEASER
Chef Adrianne Calvo is publishing her 100 finest recipes! In her latest cookbook, a two-volume work entitled The A-List, Chef Adrianne delves into starters, desserts, and everything in between, revealing some of the very dishes that got her to where she is today. Ever wonder how she makes her famous miso marinated chicken drumsticks? Flip through The A-List to find out. Interested in mastering a perfect crème brûlée? The A-List has you covered. Chef Adrianne's Maximum Flavor style has never been more prominent than in the clear recipes and stunning design and photography of The A-List: Vol. I and II, making it a must-have if you are looking to take your culinary performance to the next level! Available at Amazon.
____________________________________________________________________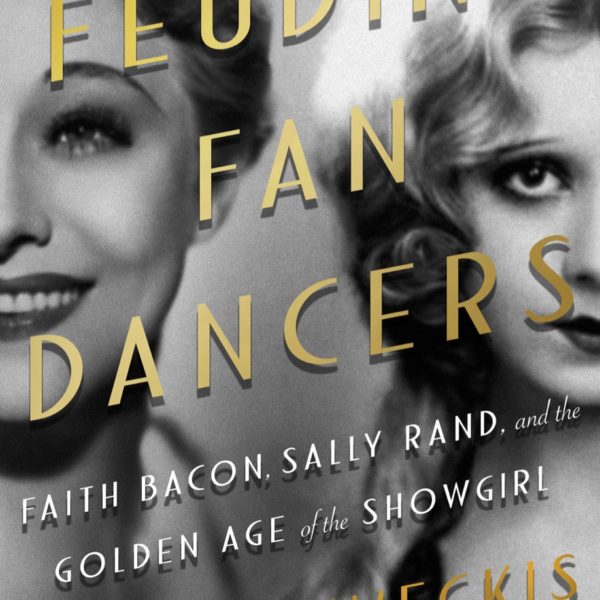 FEUDING FAN DANCERS by Leslie Zemeckis

Author Leslie Zemeckis holds all day book signing at Chaucer's Book Store in Santa Barbara. The oh-so-talented author Leslie Zemeckis showcased her new book FUEDING FAN DANCERS at the local bookstore in Santa Barbara.
Zemekis, wife of renowned film maker Robert Zemeckis, is no stranger to writing, acting and film making herself. She has several outstanding films to her own credit. She walked the red carpet with Roger Durling, Executive Director of the Santa Barbara International Film Festival while her film Mabel, Mabel, based on a woman lion tamer was being shown at Santa Barbara International Film Festival.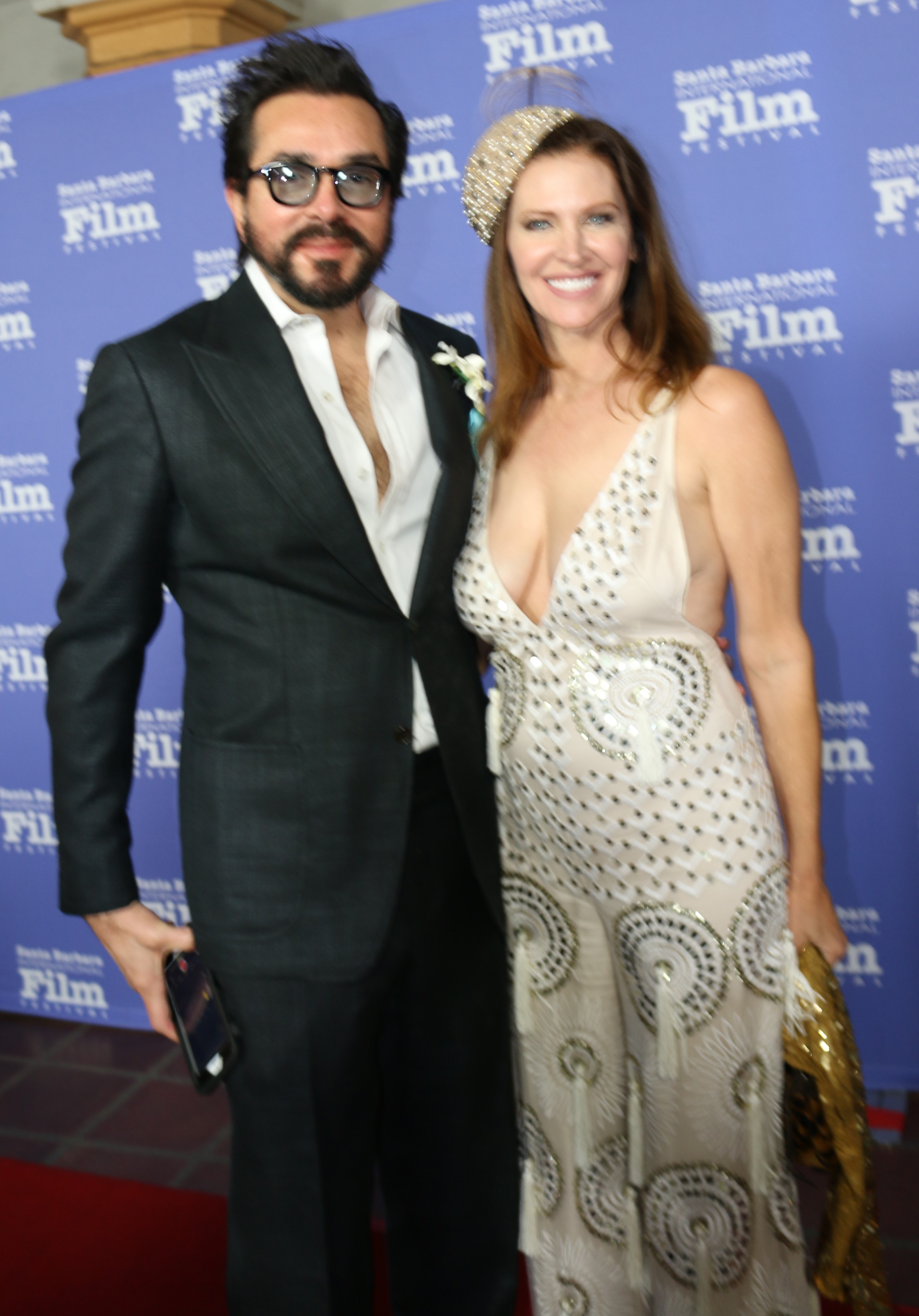 Leslie Zemeckis on the Red Carpet 2017 SBIFF with Roger Durling
Her huge fan base are all eagerly awaiting a signed copy of this most recent publication "Feuding Fan Dancers", which gives readers the inside scoop on the history of famous dHer ancers, wtih amazing photos. 
Leslie Zemeckis continues to discover the forgotten feminist histories of the golden age of entertainment, turning her sights on the lost stories of Sally Rand and Faith Bacon―icons who each claimed to be the inventor of the notorious fan dance

Some women capture our attention like no others. Faith Bacon and Sally Rand were beautiful blondes from humble backgrounds who shot to fame behind a pair of oversize ostrich fans, but with very different outcomes. Sally Rand would go on to perform for the millions who attended the 1933 World's Fair in Chicago, becoming America's sweetheart. Faith Bacon, the Marilyn Monroe of her time––once anointed the "world's most beautiful woman"––would experience the dark side of fame and slip into drug use.

It was the golden age of American entertainment, and Bacon and Rand fought their way through the competitive showgirl scene of New York with grit and perseverance. They played peek-a-boo with their lives, allowing their audiences to see only slivers of themselves. A hint of a breast? A forbidden love affair? They were both towering figures, goddesses, icons. Until the world started to change. Little is known about who they really were, until now.

Feuding Fan Dancers tells the story of two remarkable women during a tumultuous time in entertainment history. Leslie Zemeckis has pieced together their story and―nearly one hundred years later― both women come alive again.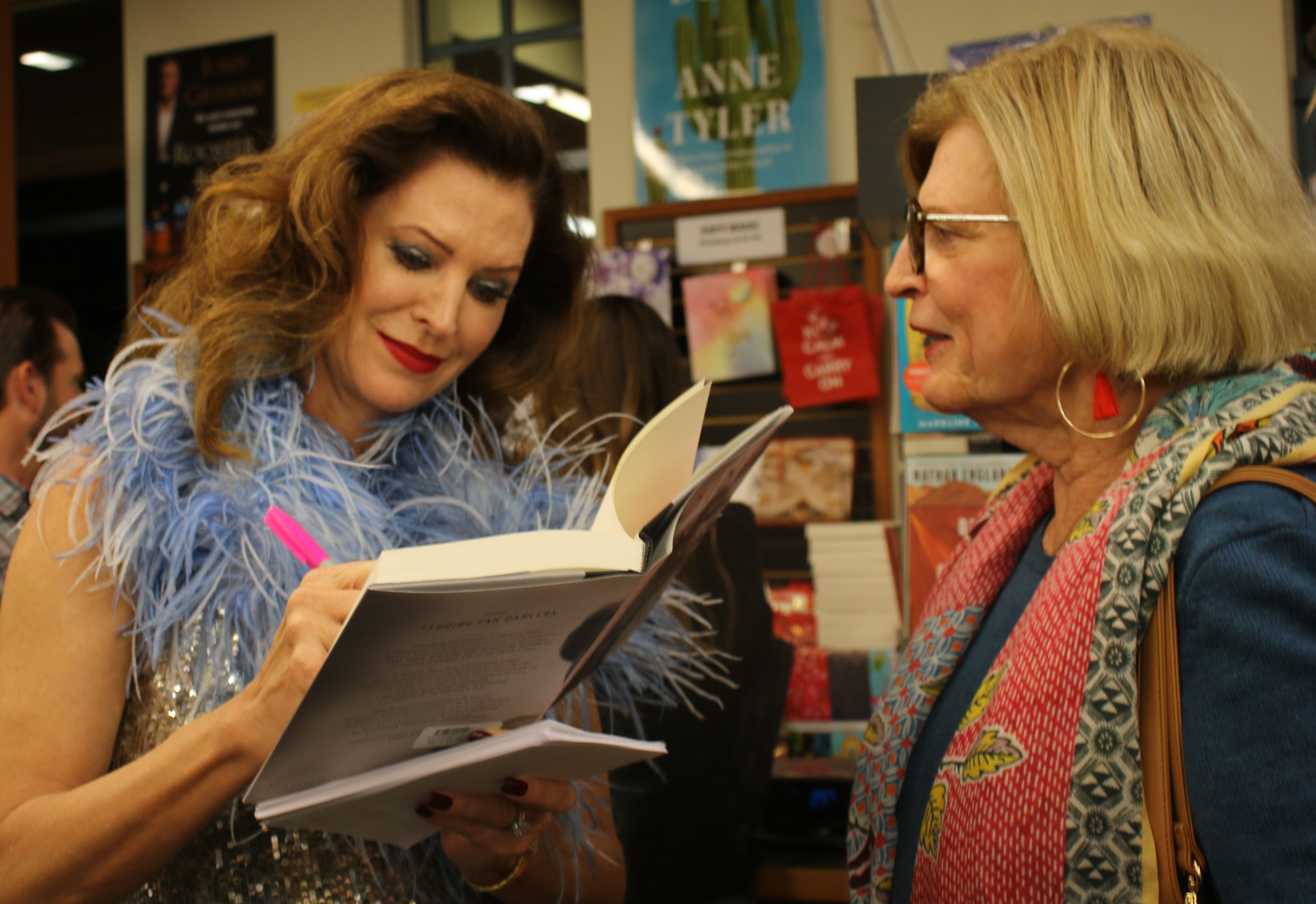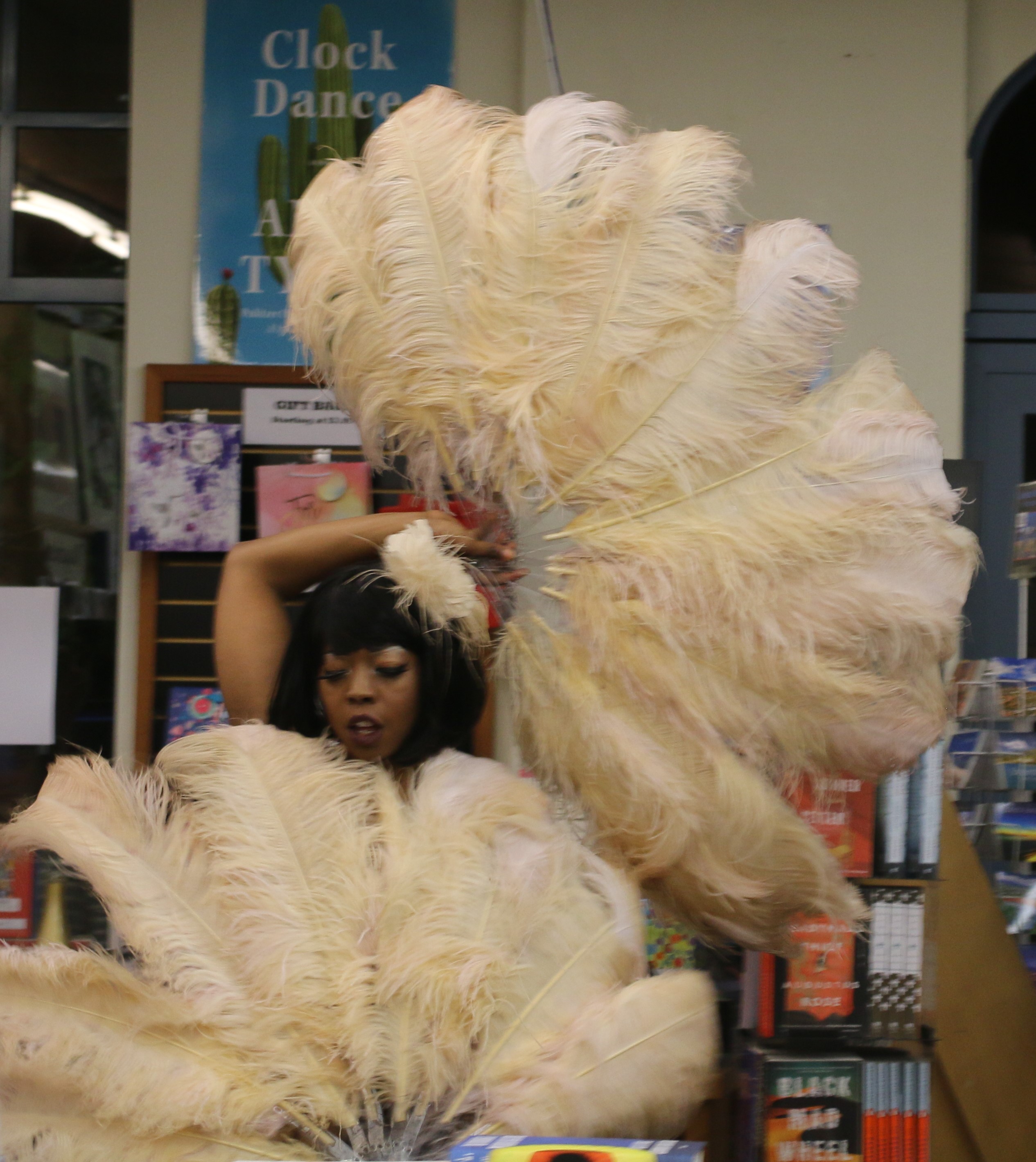 Leslie Zemeckis book signing & featured fan dancer in Santa Barbara
Her book tour thoughout the United States has been amazing. In many cities, including Santa Barbara the book signing featured live beautiful fan dancers and a great reading by the author.
To purchase the book visit: Amazon.com.
__________________________________________________________________

TALENTED PR PROFESSIONAL DONATES PROCEEDS FROM 2ND BOOK RELEASE TO HELP SANTA ROSA FIRE VICTIMS

Lisa Mattson, talented public relations woman for star clients like Jordan Winery, is donating proceeds from the 2nd release of her book The Exes in my Glass to help victims of the horrible Santa Rosa fire last year that still has residents homeless and suffering. Lisa is also author of The Exes in My Ipod.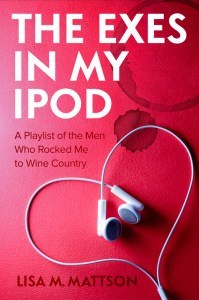 If you wish to help support her graciousness in helping fire survivors in her Sonoma and surrounding neighborhoods please go to the link below.


www.www.lisamattson.com , www.theeyesinmyglass.com



____________________________________________________________________
---