BOOKBITES   .  .   .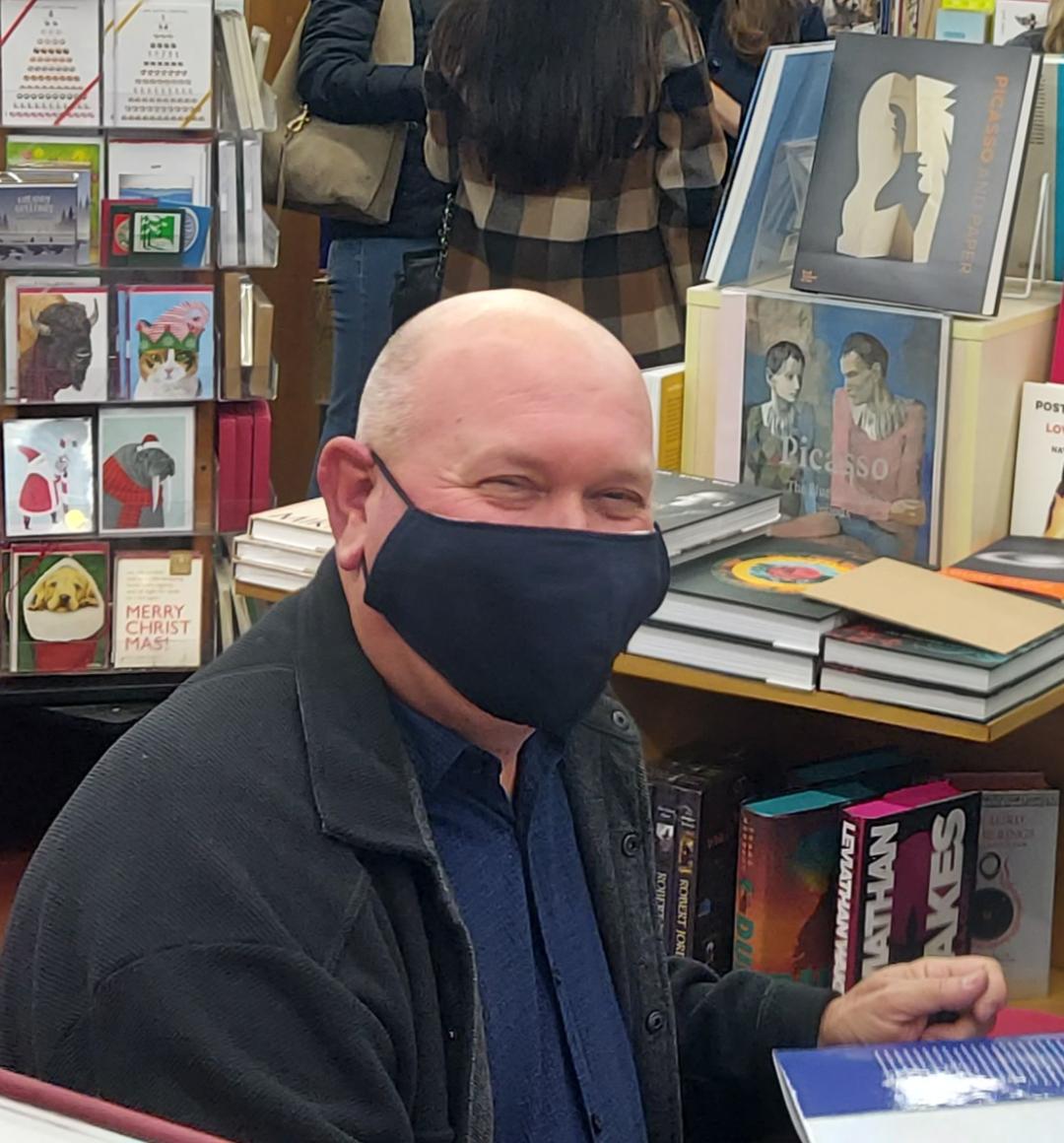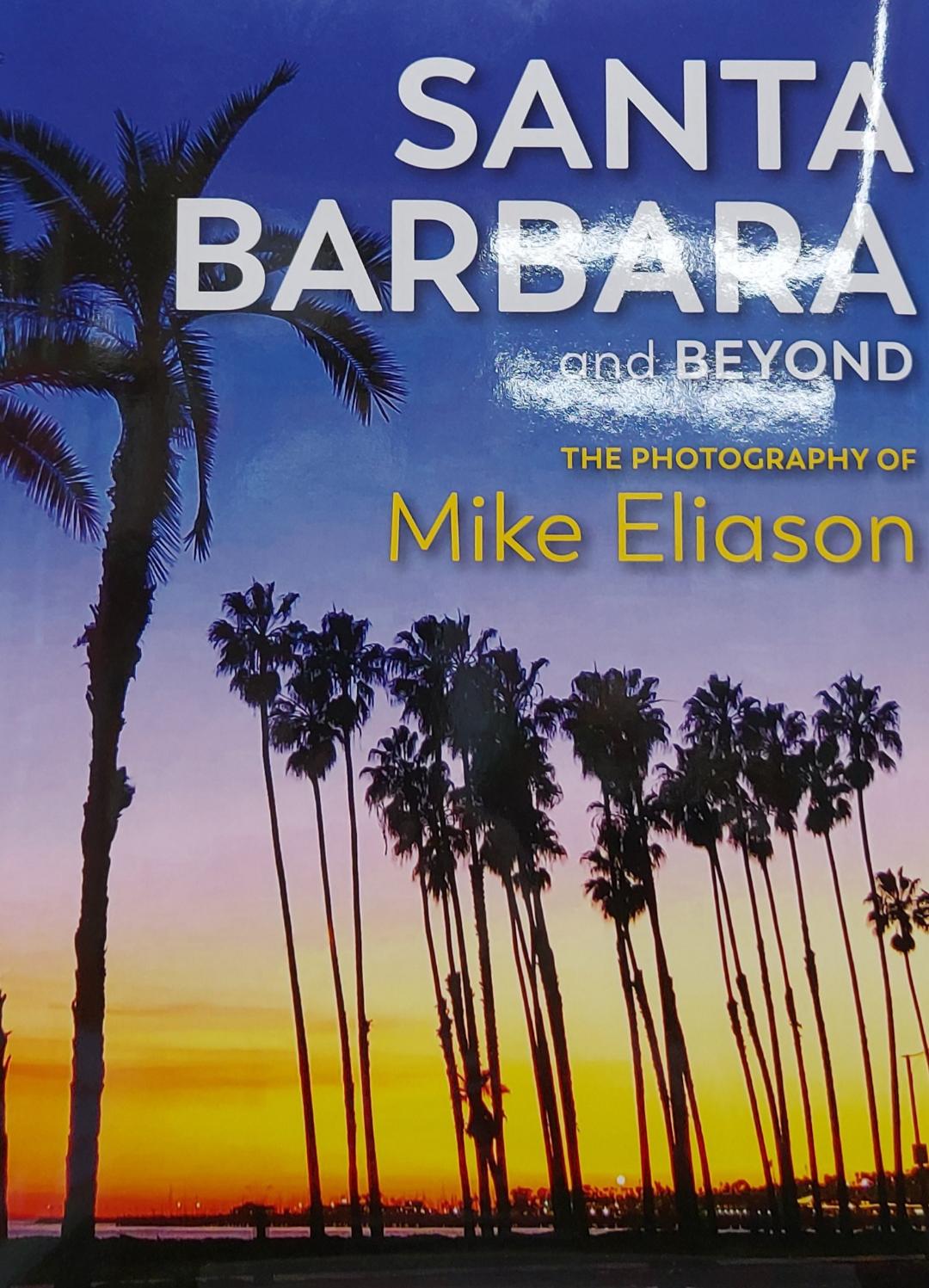 BOOK REVIEW: Mike Eliason held a very successful book signing for his new book of photography on Santa Barbara. A huge crowd showed up at Chaucer's Bookstore to buy Santa Barbara and Beyond. The Photography of Mike Eliason is the highlight of the book and countless friends came to buy a book from their local hero/photographer, who is always on the front lines during city emergencies, working and capturing the scene.

___________________________________________________________
Music News :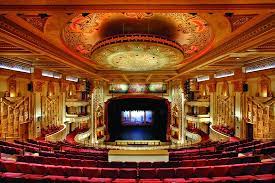 VETERANS HONORED AT NEW YEARS SYMPHONY 2022
By Bonnie Carroll
Celebrating New Year's Eve at the Granada with the Santa Barbara Symphony has been a special night for area residents for many years, and I am one of them. While attending the New Year's with The Symphony this weekend I found myself reminiscing over past years enjoying this annual performance at the Granada with family and friends. The only change in 2022 was seeing everyone wearing masks. Over 800 patrons attended and enjoyed this year's special performance.
The 2022 New Year's Eve with the Santa Barbara Symphony included the musical talent of Guest Conductor Kostis Protopapas, Baritone Cedric Berry, and Pianist Natasha Kislenko, who were all outstanding and included a program of cherished favorites, featuring a selection of compositions from renowned Hollywood films that had audience members clapping and applauding.
A new addition to the annual evening performance was a Veterans Medley lead by guest conductor Kostis Protopapas, shining a light on our individual armed services with those veterans in attendance standing to be recognized as their branch anthem was performed. It was very touching and a wonderful tribute to our Santa Barbara veterans and all veterans. The performance of the beloved Burns "Auld Lang Syne" was also appreciated by the audience.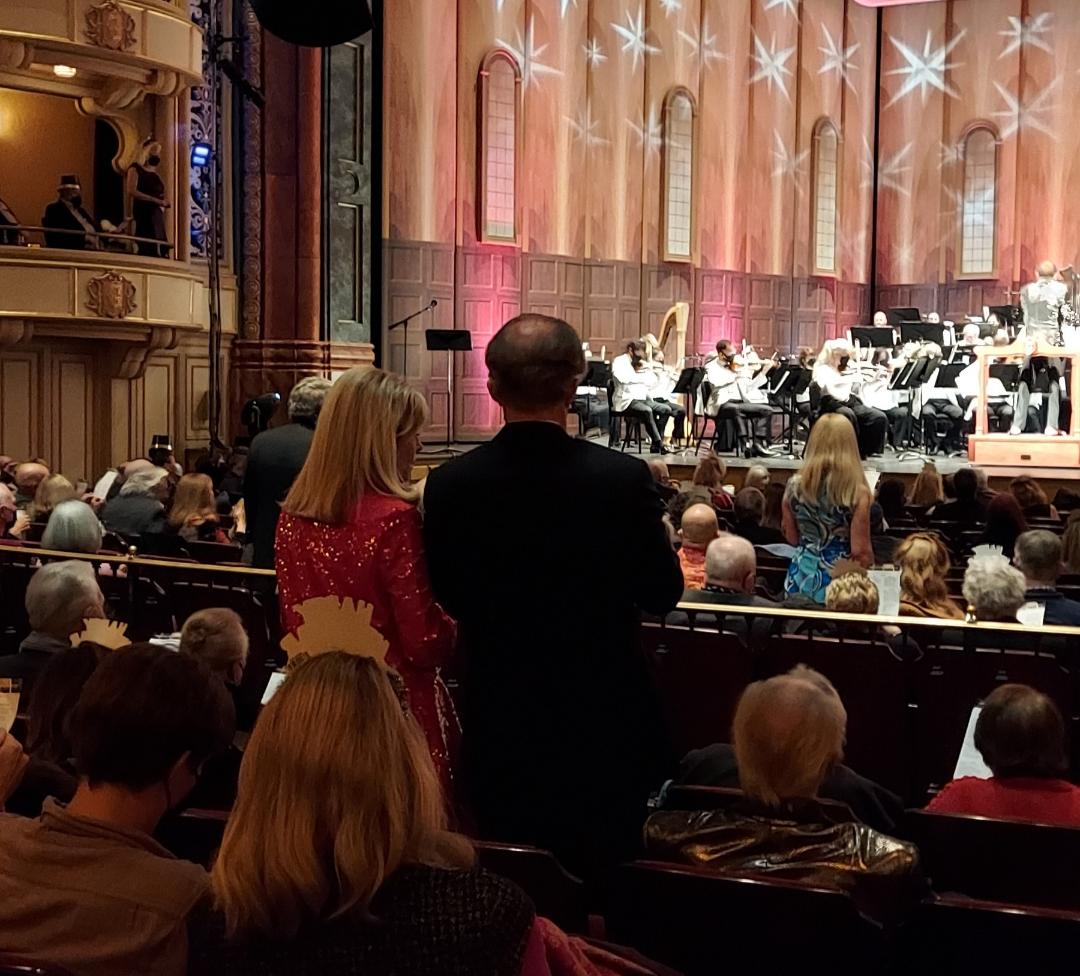 Veterans Honored by Symphony & Guests
Bravo to Kathryn R. Martin, The Symphony President & CEO, her team, and the volunteers for bringing the community together to celebrate 2022 with family and friends in a safe compliant environment. Special congratulations to The Symphony for meeting their 2021 financial matching $50,000 goal in support of The Symphony during this event, with generous matching from Sarah & Roger Chrisman, which bring music and music education to the community.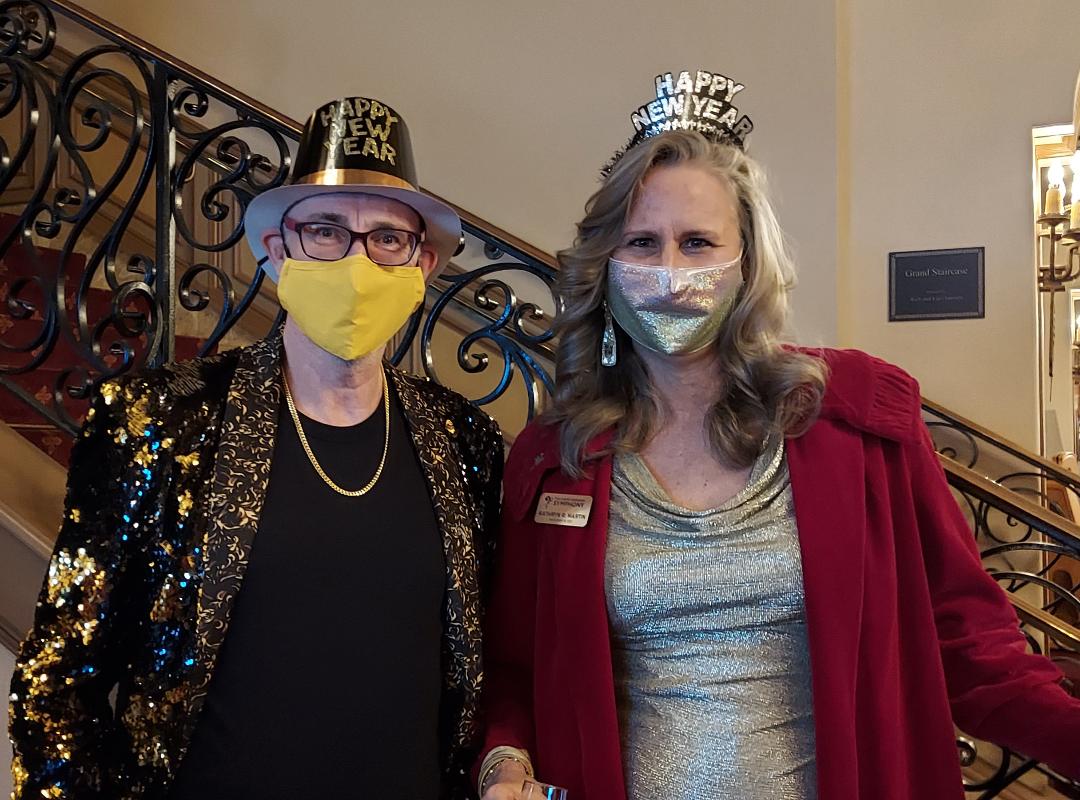 Kathryn R. Martin, CEO & Peter Martin Welcome Guests
Sponsors for the 2020 New Year's Eve with The Symphony included Montecito Bank & Trust, Principal Concert Sponsor, Dr. Bob Weinman, Baton Sponsor, Sarah & Roger Chrisman, 2021/22 Season Sponsors, 2021/22 Corporate Season Sponsor Montecito Bank & Trust, The Granada Theatre 2021/22 Grand Venue Sponsor.
Upcoming season events include Fandango Picante, conducted by Maestro Nir Kabaretti with Anne Akiko Myers on Violin Saturday and Sunday January 15-16. Georges Bizet, Selections from Carmen Suite, Rimsky-Korsakov, Capriccio Espagnol, Arturo Marques, Fandango Violin Concerto, Arturo Marquez, Danzon No.2 will be performed. For information please visit: www.TheSymphony.org.
__________________________________________________________________
THE ARTS   .   .  .
EXIHIBITION SPOTLIGHTS WORK OF LOCAL PHOTOGRAPHER ROD ROLLE
Santa Barbara Guadalupe Documentary Photos Showcase Guadalupe California 1988-89
By Bonnie Carroll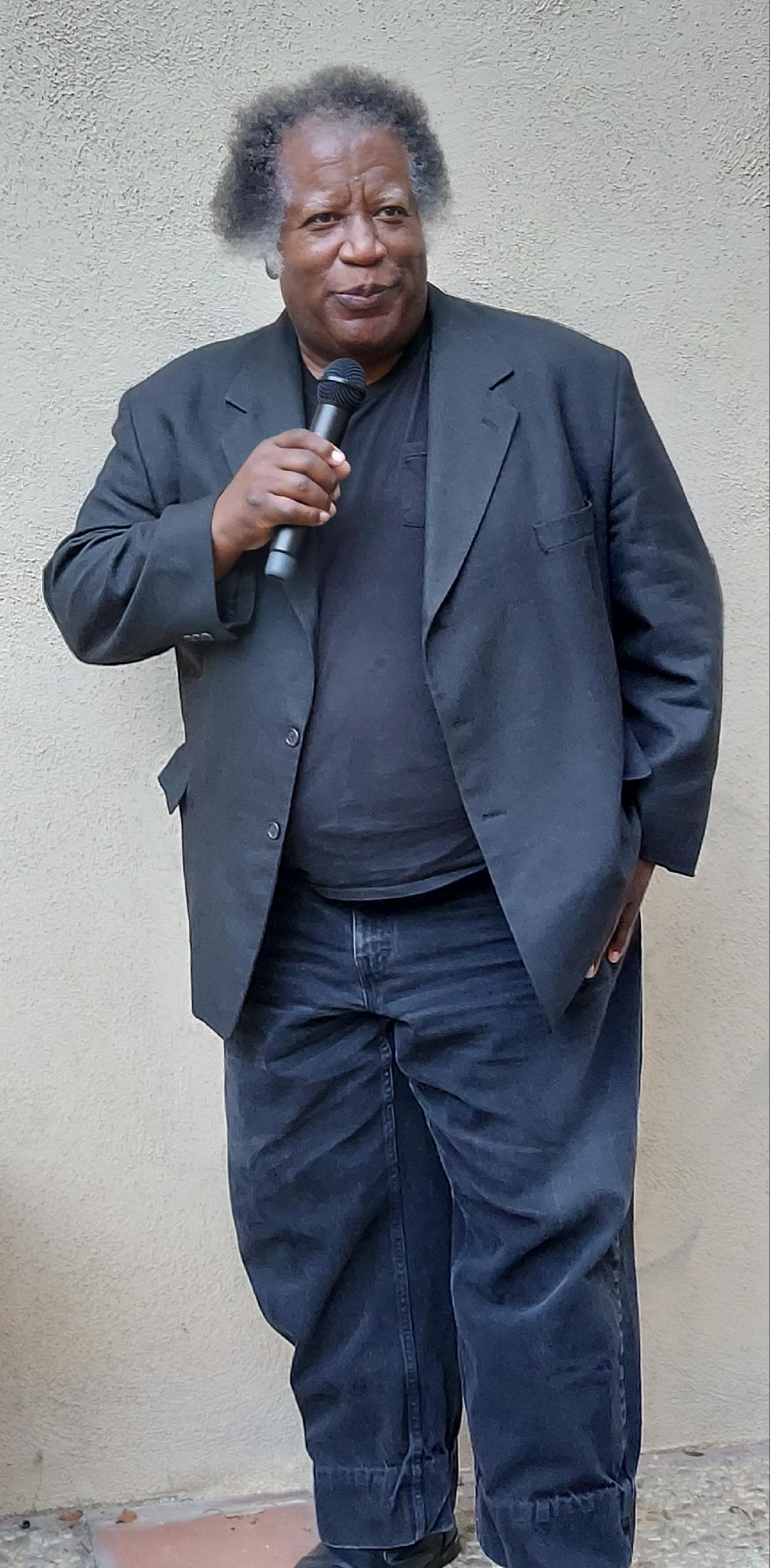 Rod Rolle Says Thank You at Exhibition Reception
It was an evening of local pride to view Rod Rolle's documentary photography project highlighting the city of Guadalupe, Spirit of a Community, on October 15 during a reception at the County Engineering Building Garden Atrium, 123 E. Anapamu Street in Santa Barbara.
Rolle Exhibition Opening in Santa Barbara
Rolle created the works during his tenure as the documentary photographer for artist Judy Baca's Guadalupe Mural Project, commissioned by Santa Barbara County Arts commission in 1988-89 to develop the expansive project. "The Big Picture," a town portrait Rolle created as part of the project, was ultimately displayed at the Smithsonian Museum: Experimental Gallery. According to Rolle, "Guadalupe is an undiscovered gem in Santa Barbara County."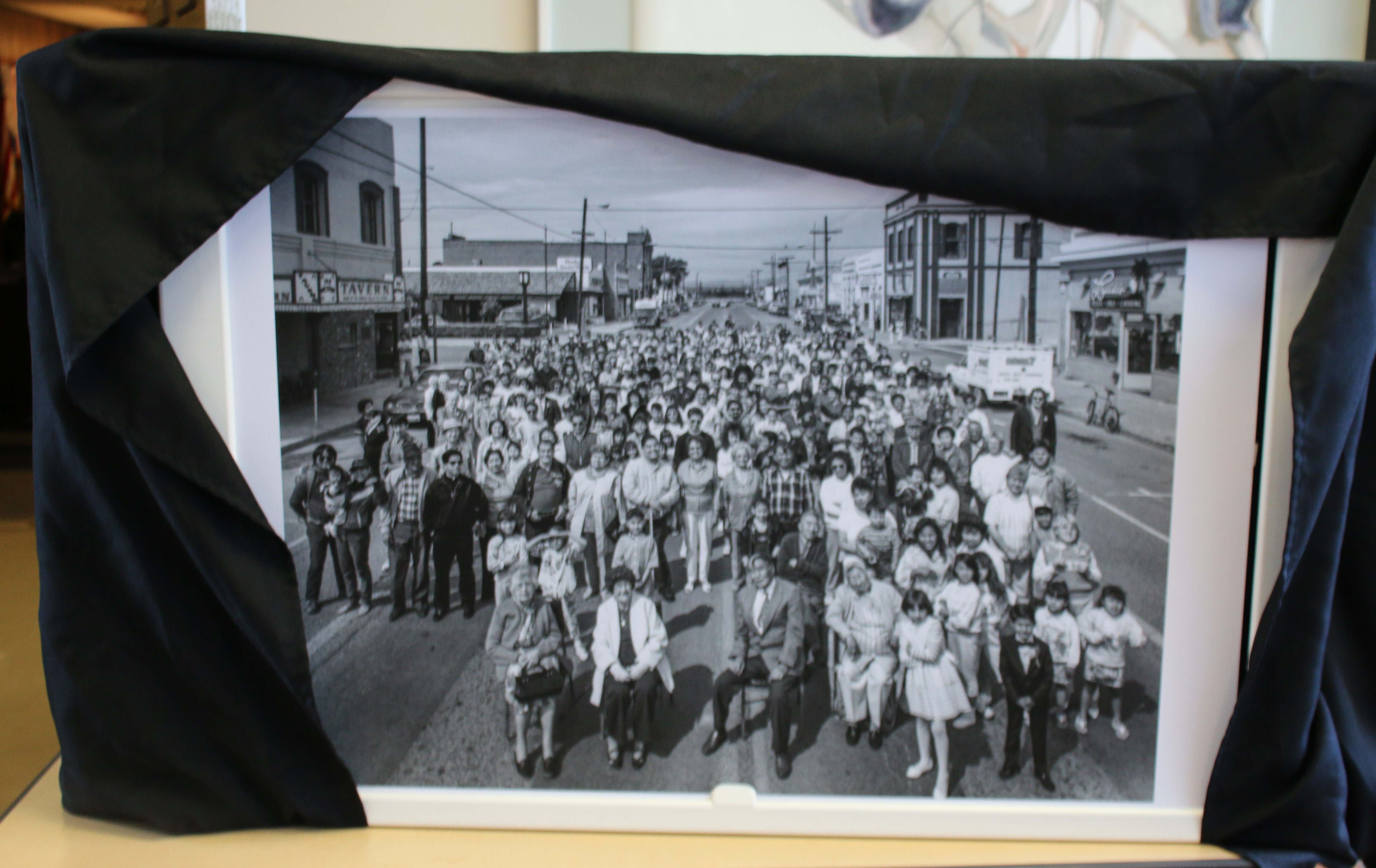 "The Big Picture" A Town Portrait by Rod Rolle 
The exhibition opening was attended by a bevy of local officials who included Mayor Murillo, County Supervisors Gregg Hart, Joan Hartman, Steve Lavagnino, countless friends, and family members, along with long-time photographer friends of Rod Rolle. 1st District County Supervisor Das Williams and his little daughters enjoyed the great Ethiopian dinner provided by Embermill Restaurant on State Street, as did everyone else.  "It was a who's who of people who admire Rod Rolle" said Mayor Cathy Murillo, who presented him with a beautiful bouquet to celebrate his opening.
Rod moved to Santa Barbara to attend Brooks Institute of Photography and photojournalism in 1982 and has distinguished himself in both fields. He joined with documenting their Black communities and they created several exhibitions and partnered with Shirley Kennedy to produce their first Martin Luther King Jr. exhibition, Tribute to Martin Luther King Jr., at the Santa Barbara Eastside Library in 1985.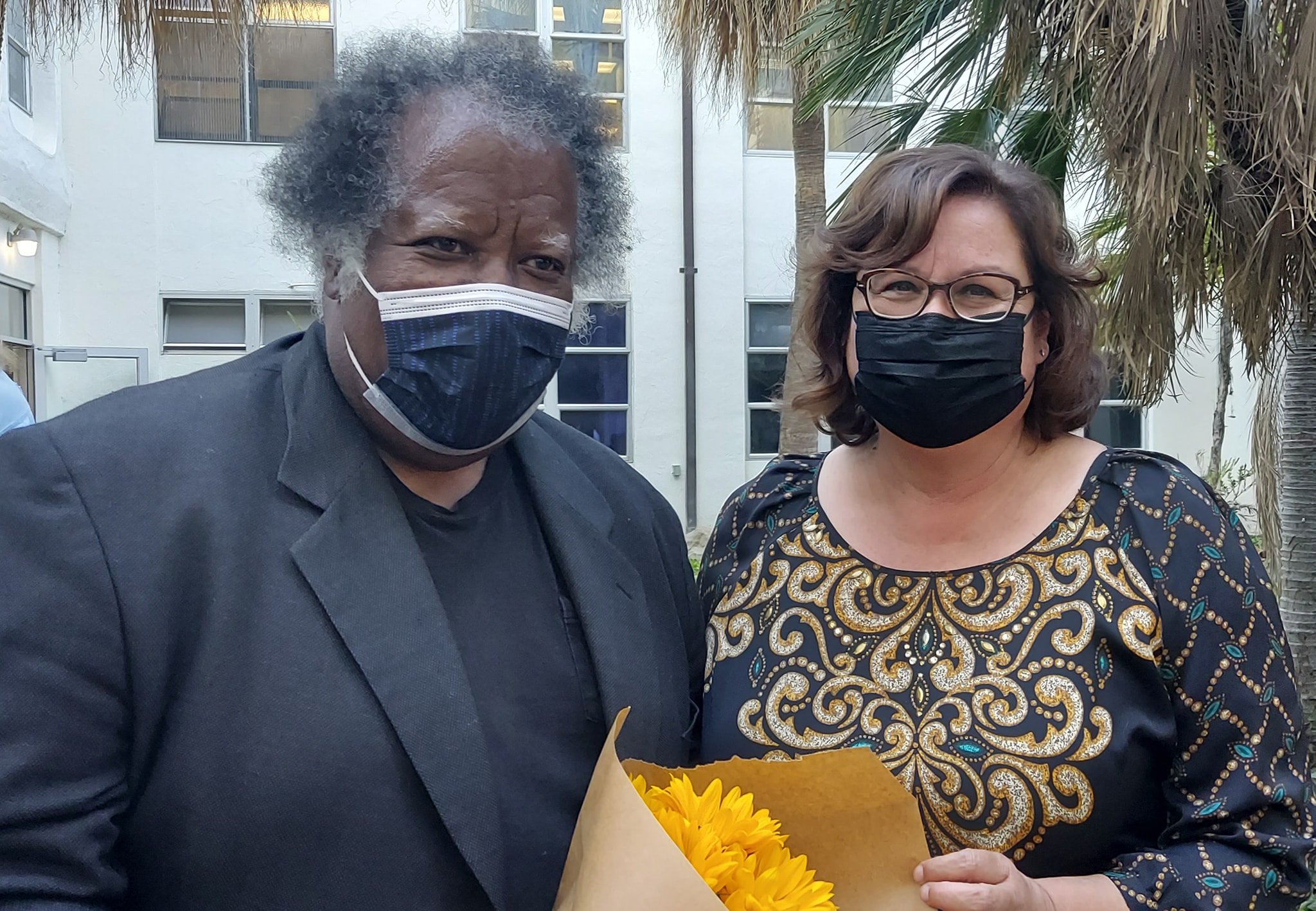 Rolle Presented Flowers by Santa Barbara Mayor Cathy Murillo
His images have been published 250 media outlets in36 countries. As a stringer for Gamma Liaison picture Agency, Getty Images and Sia USA, he has covered significant media events from the LA riots in 1992 to his award-winning photo of Michael Jackson standing atop an SUV in Santa Maria which won him a spot in Getty Images' "Picture of the Year" Collection. Each year his photos taken on the Red Carpet of the Annual Santa Barbara International Film Festival are published in outlets throughout the world.
As an accomplished performing artist, working as a drummer and vocalist he played with many Santa Barbara bands over the years including the Russ Doherty Band, Spider Murphy and the Blind Tiger Band, Crane Crawley Band, Julie Miller Band, Tombo Combo, and most recently with Tom Murray Stiff Pickle Orchestra. Rod was selected to represent Santa Barbara in Memphis, Tennessee for the International Blues Challenge. For over 25 years, he has served Santa Barbara's communities with disabilities through his tenure at Devereaux California Advanced Behavioral health and new Directions Travel. To view a collection of Rod Rolle photos or learn more please visit www.rodrolle.photoshelter.com.
Congratulations to this talented community member and to the Division of Community Services Department, which acts as the umbrella for arts and culture projects and programs with Santa Barbara County, and Santa Barbara County Office of Arts & Culture for the Guadalupe Mural Project, painter-muralist Judith F. Baca, and the photographic exhibition now available for viewing by Rod Rolle. For additional County Arts & Culture information visit www.sbac.ca.org.                                                               
___________________________________________________________________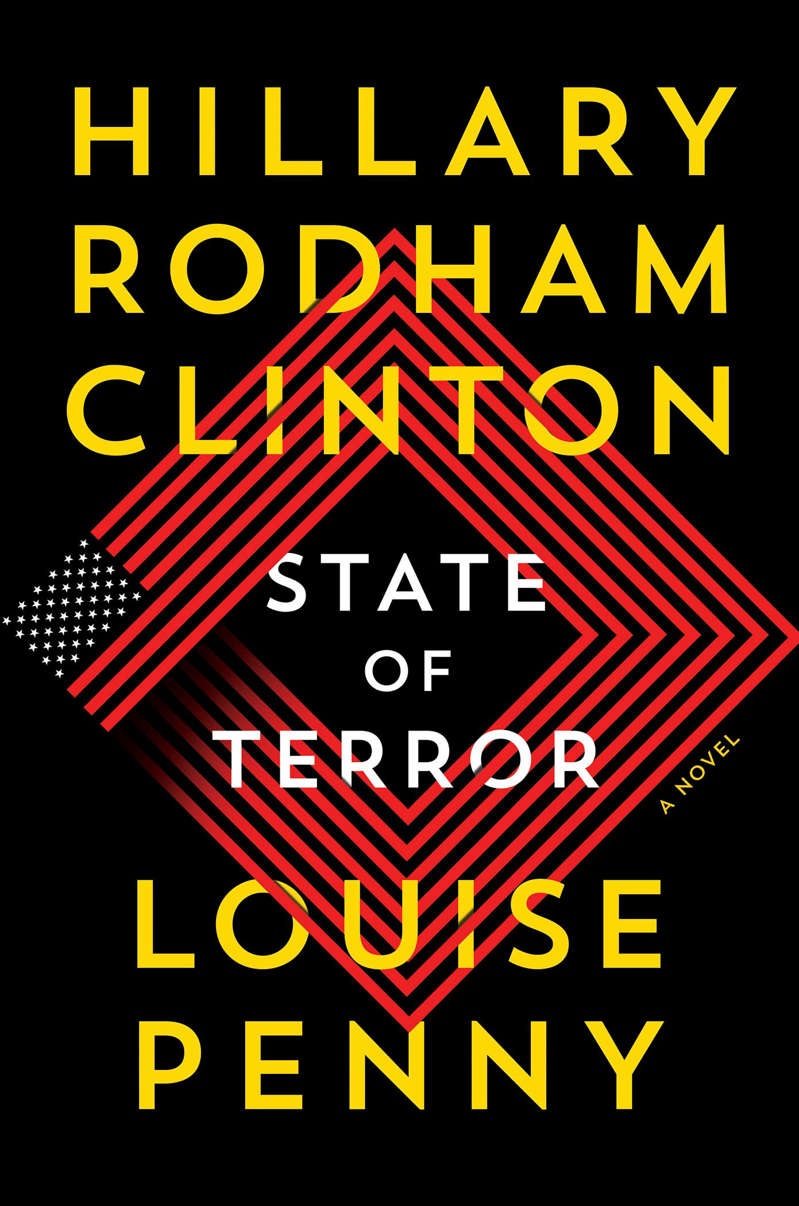 'State of Terror' tackles misogyny, Hillary Clinton's nightmare and 'Trump-like' administration
---